These dreamy feminine bathrooms are great for pampering yourself in an elegant space. Each of these feminine-style bathrooms feels just like a sanctuary or even a home spa!
The bathroom is so much more than just a place to "do your business." It can be transformed into a home spa, a place of relaxation, and a spot for self-care and pampering.
Designing and decorating a feminine bathroom can involve incorporating soft colors, delicate textures, and elegant accessories.
Here is the ultimate guide to decorating a feminine bathroom.
How to Design a Feminine Bathroom
These are the key steps to consider when designing and creating a feminine aesthetic bathroom. Many women have adopted the feminine home decor style in every room of their home.
Choose your favorite color scheme: Pastel colors such as pink, lavender, and mint green are often associated with femininity. These colors can be used on walls, tiles, or in accent pieces like towels or rugs in your bathroom.
Select fixtures and accessories: Consider choosing metallic fixtures and accessories that are delicate and intricate, such as a crystal chandelier, ornate French mirror, or vintage-style faucet. Feminine accessories like soap dishes, lotion dispensers, and toothbrush holders can also be chosen to match the overall girly aesthetic.
Incorporate soft textures: Feminine bathrooms always feature soft, plush textures like fluffy towels, a plush bath mat, or a cozy bathrobe. Window treatments can also add a soft touch, such as a lacy curtain or a sheer fabric.
Add decorative touches: Wall art, vases of fresh flowers, and scented candles can all be used to add a splash of personality to a feminine bathroom. A vanity tray with pretty perfume bottles or a decorative jewelry box can also add an elegant vibe.
Keep it organized: To maintain a feminine look, it's important to keep your bathroom organized and clutter-free! Bathroom storage solutions like baskets or shelving can help keep items neat and tidy.
Feminine Bathroom Decor Ideas
Here are the most inspiring feminine bathroom decorating ideas for your home!
Metallic Accents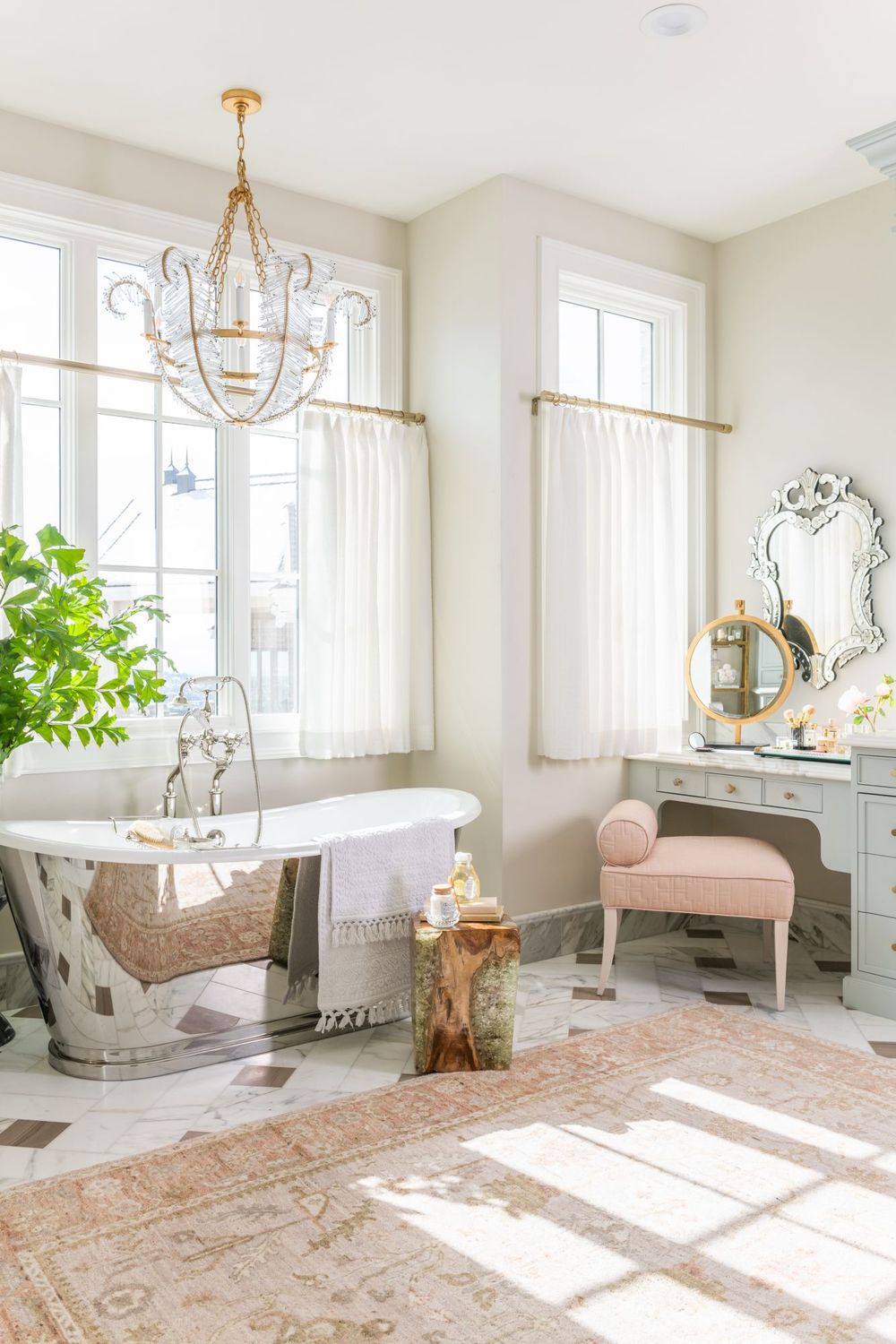 Hand-Painted Bathroom Vanity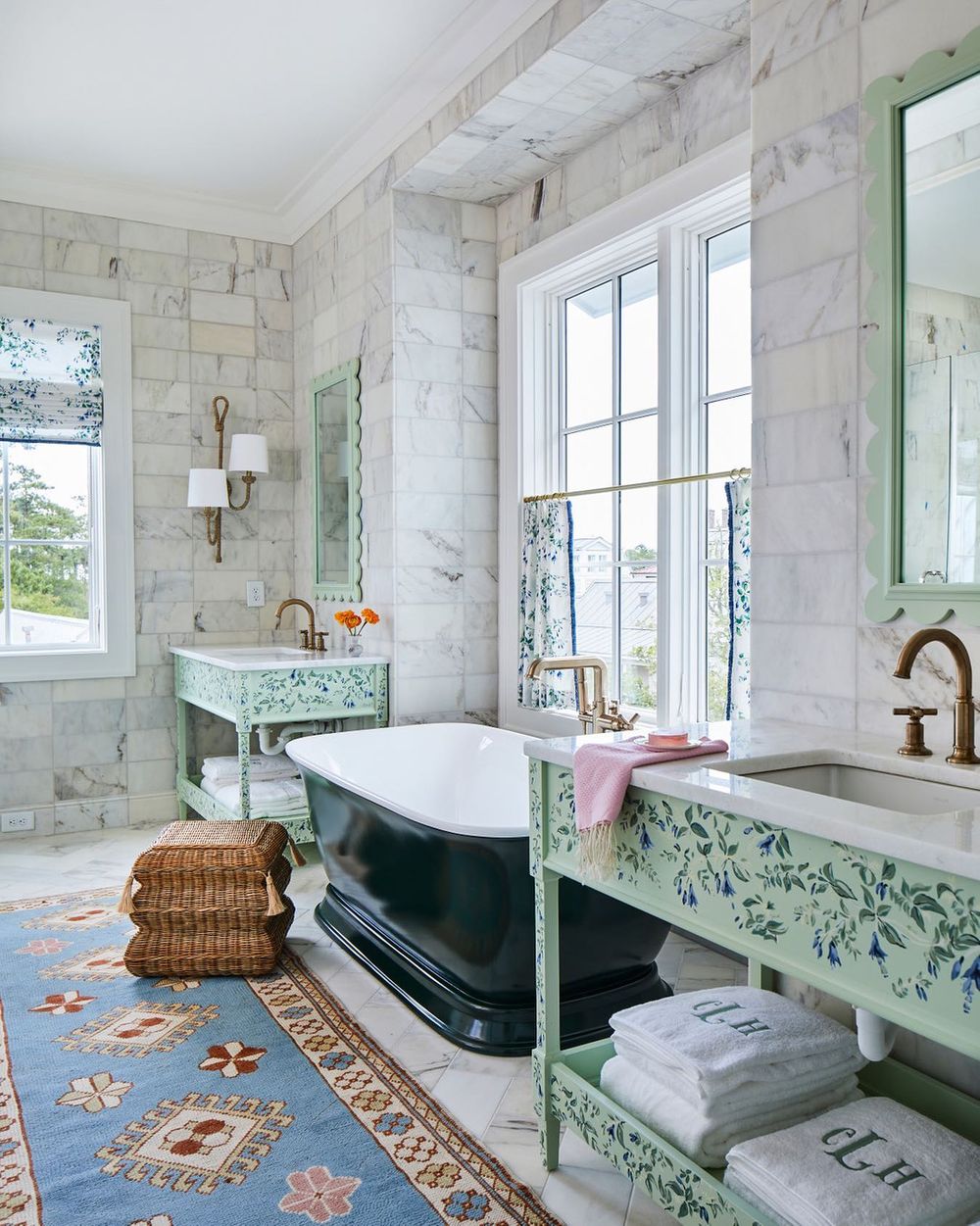 Floral Wallpaper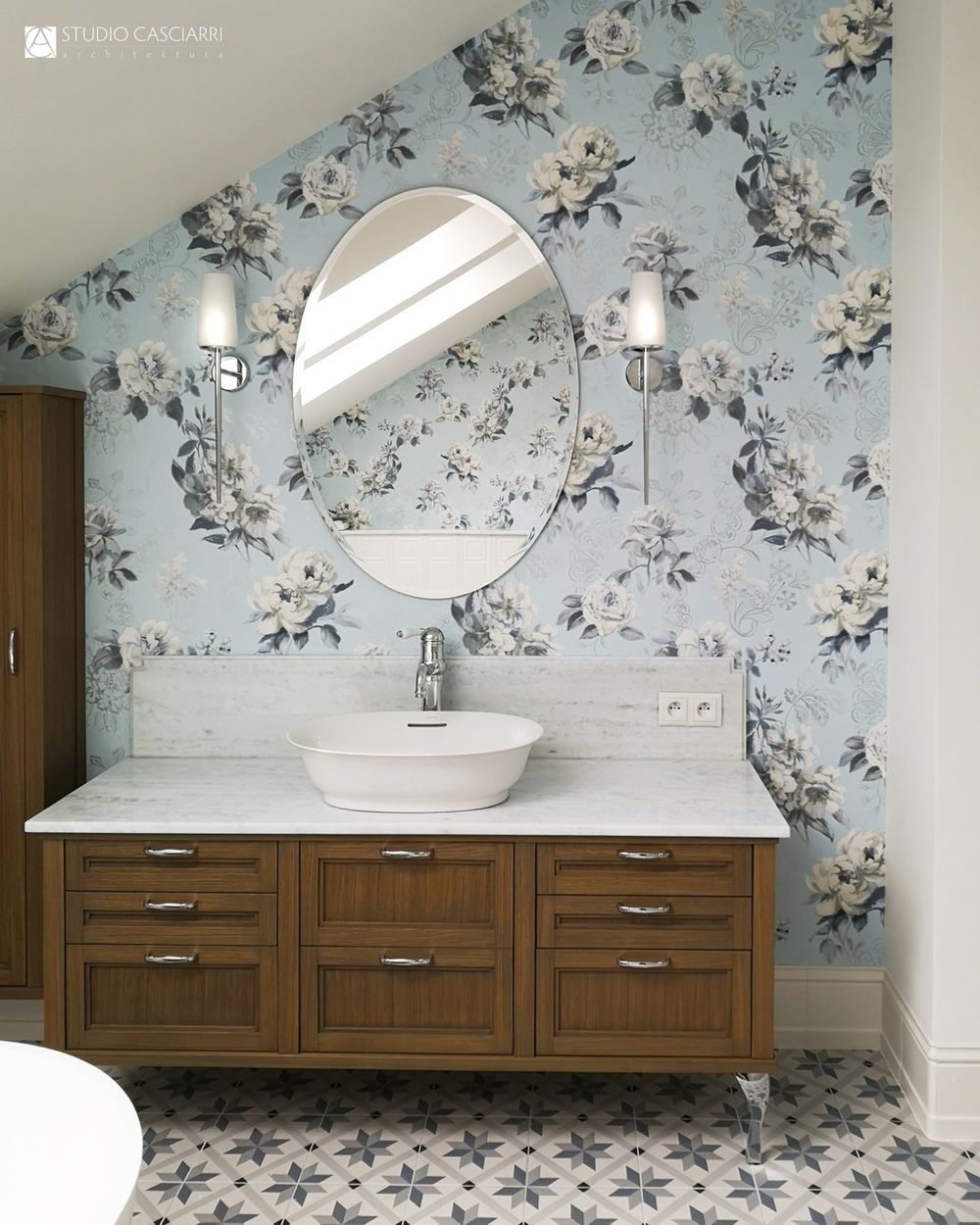 Feminine Wall Art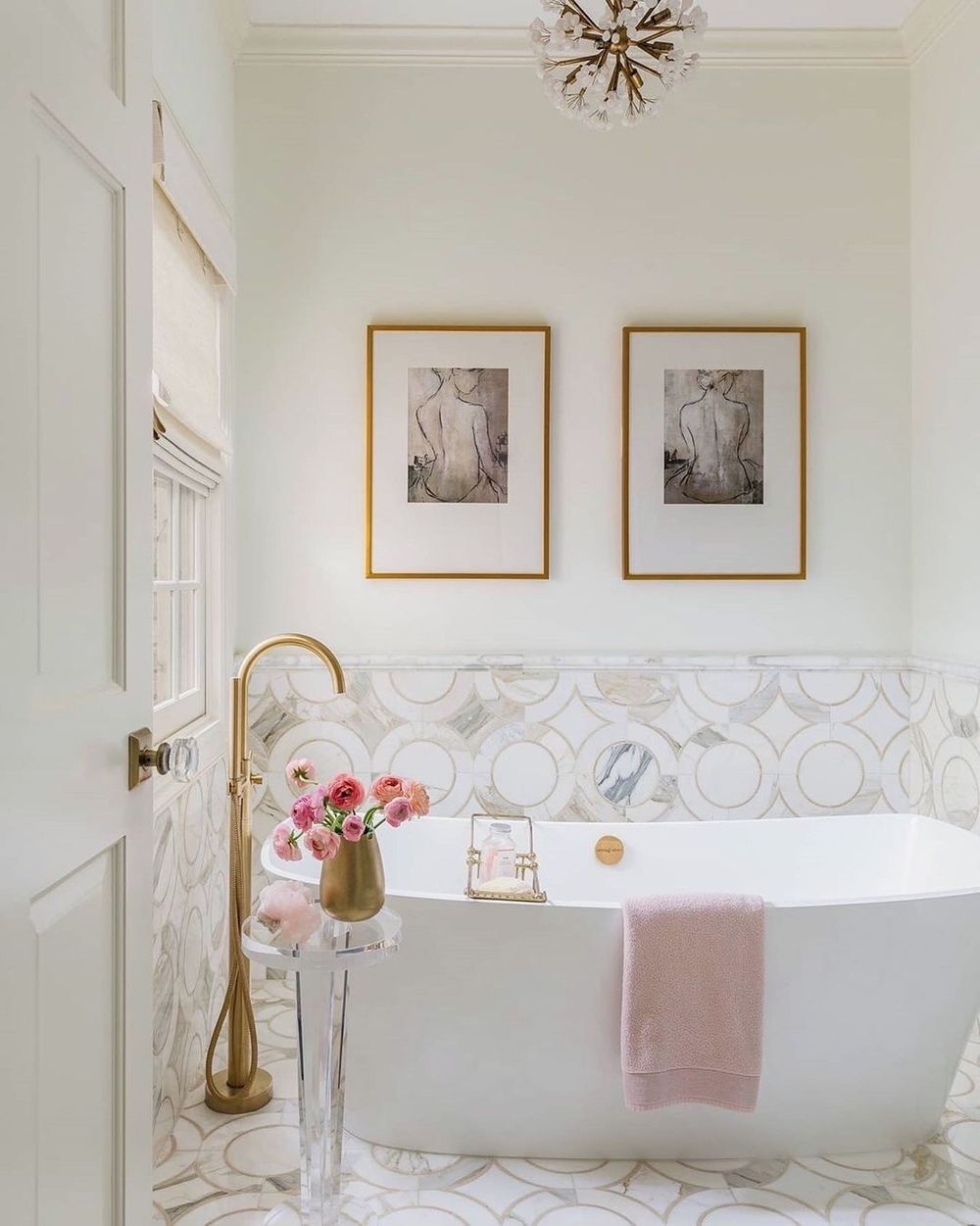 Pink Bathroom Cabinets
What did you think of these feminine bathroom decor ideas?