Feminine sectional sofas are known for their elegant, female-friendly design. They are the perfect pick when you want to add calming, feminine energy to your living room space. With a feminine sectional, you get to host everyone comfortably while staying aligned with your feminine home decor aesthetic. Picking the right sectional sofa for your space is one of the hardest decisions you will ever make. Sectionals can be quite an investment. Hopefully, this article will guide you in the right direction!
Feminine Living Room Style
When it comes to a feminine chic living room, the couch is the central piece in the space. That's why you need to carefully reflect on your sofa choice, together with the surrounding furniture and decor.
Most feminine, glam decor ideas incorporate metallics and pastel colors. From silver to gold to champagne, you can never go wrong with metallic hardware when it comes to feminine furniture. As you think about the upholstery colors, consider pastel colors such as millennial pink, lilac, and baby blue. For sectional sofas, a shimmering foot could give a chic look to your living room. You can also go for luxurious materials such as velvet.
Combine your feminine sofa with glam rugs, gold side tables, white lacquer console tables, and metallic table lamps, and your feminine living room will stand out!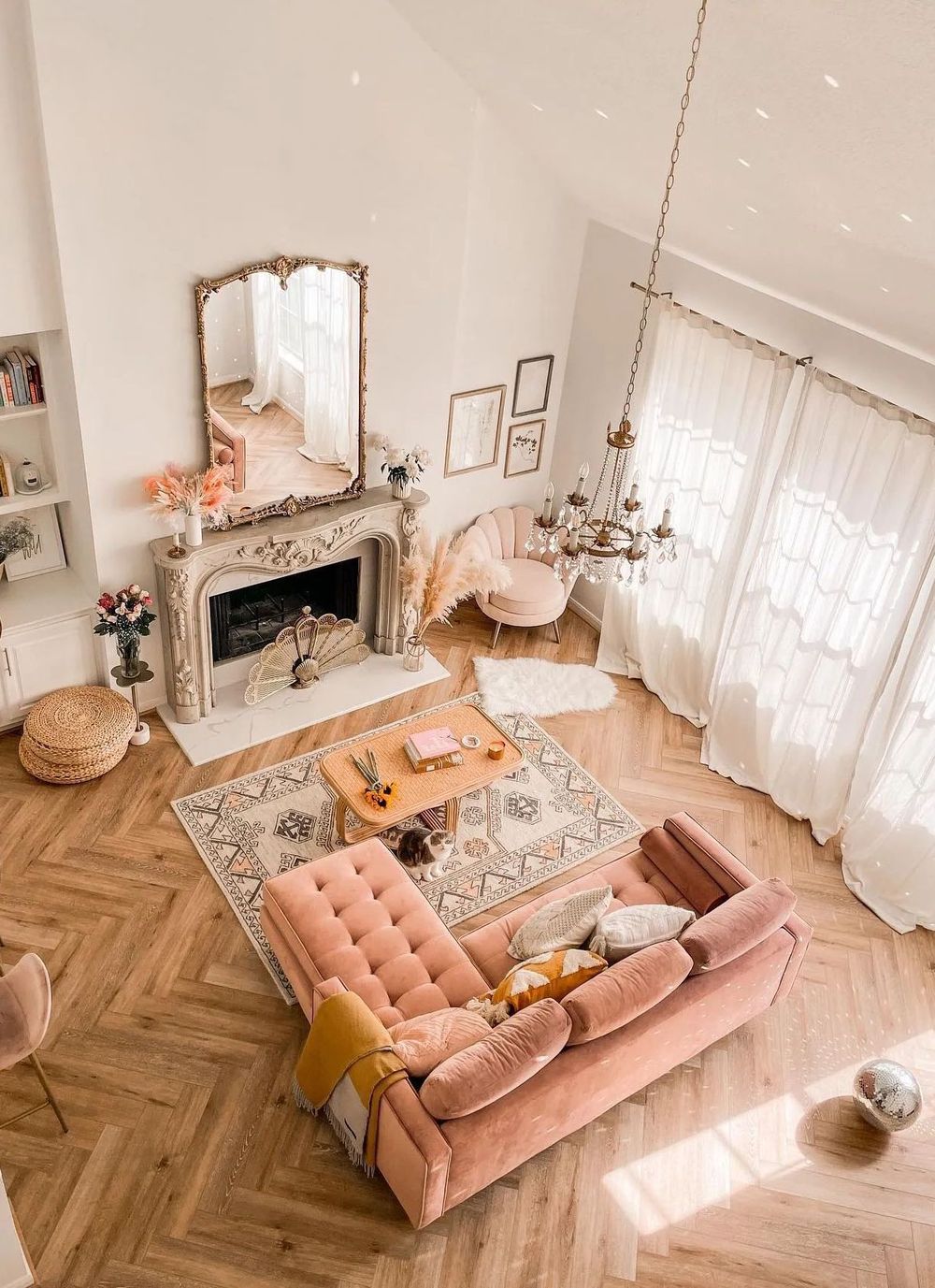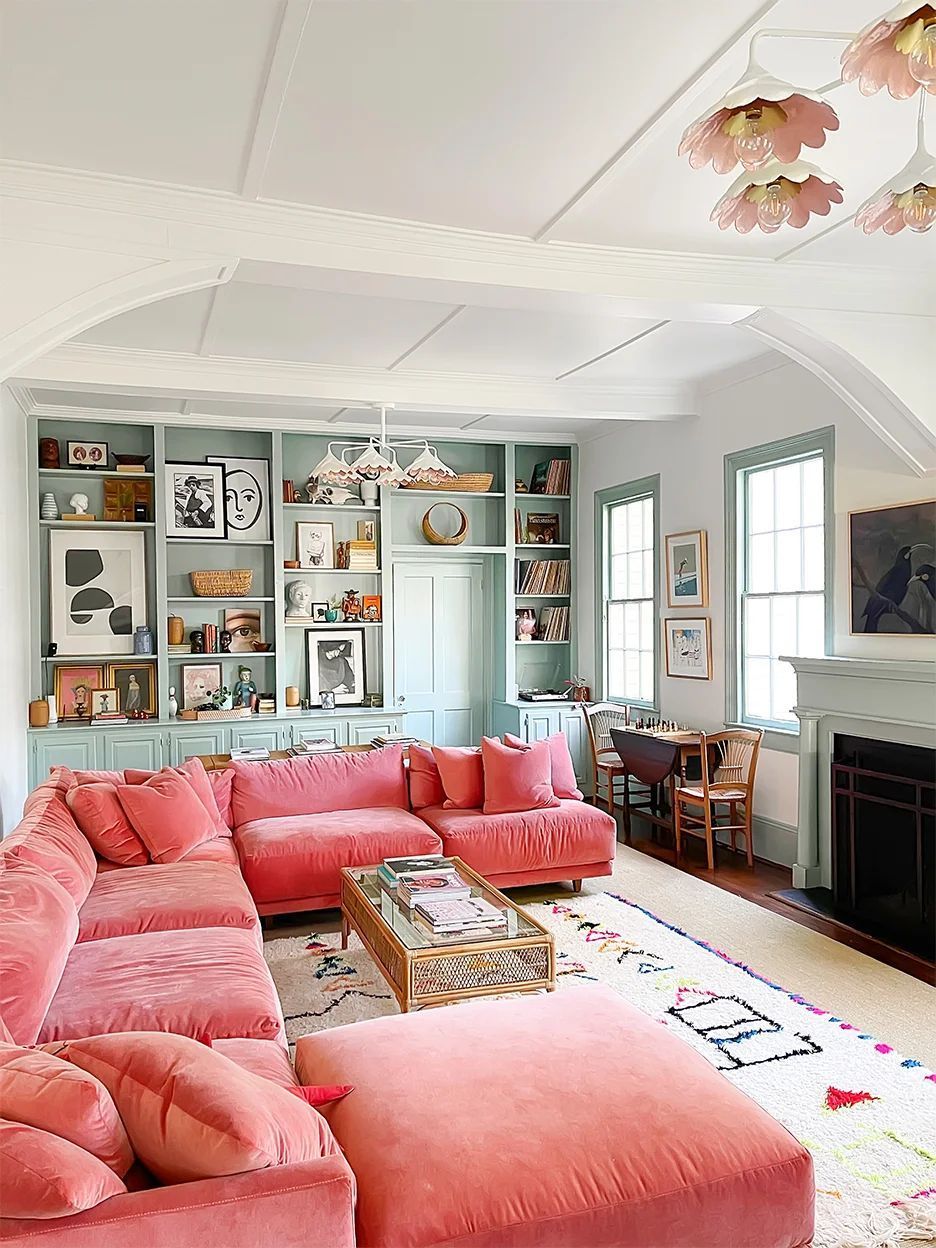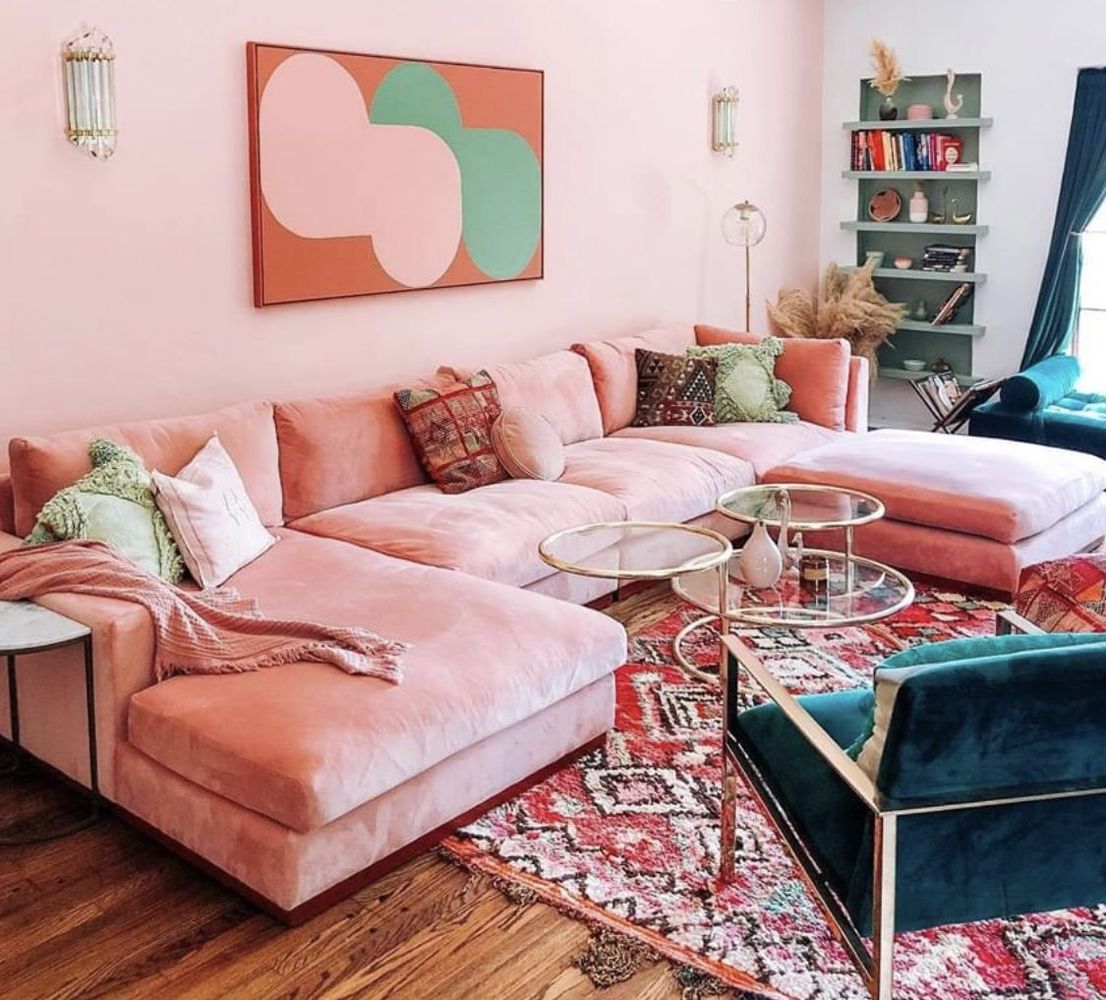 Best Feminine Sectionals
Here are some of the best feminine sectionals to shop for a girly living room design.
Benefits of Sectional Sofas
There are so many benefits to opting for a sectional sofa in the living room.
Maximized Seating
When your space is small, a good choice of sectional sofas will help you maximize the seating options. Typically, feminine sectional sofas make perfect choices when you don't have room for a loveseat and a sofa. They're long and well-cushioned to accommodate more people.
Ample Lounging Space
Most sectional sofas come with a chaise on one end. This comes in handy especially when hosting multiple seated guests. Also, you get to enjoy the comfort they provide, when all you want is to lay back and relax most of the day.
Visually Appealing
Honestly, feminine sectional sofas are simply attractive. Because of this, a single piece can easily add an interesting visual interest to the room, especially in small spaces. The secret is going for the strongest design style to suit your personal preference. Besides, there is no limit to how creative you can get with a sectional sofa.
Overnight Accommodation for Guests
Most sectional sofas come with a long chaise lounge that can comfortably accommodate a single guest for the night. However, if you're operating in a small space and love hosting, numerous sectional options in the marketplace are designed to accommodate overnight guests.
Some manufacturers have created sectional sofas with hinged seat cushions. You simply have to lift the cushion, to reveal all the necessary items you require to transform your sofa into an attractive guest bed.
So, no more wondering where to host your guests for the night, have fun on your sectional sets during the day, right into the night, and then let your guests rest on the fashionable beds afterward. A great example of a double win situation.
Creates a Welcoming Space
For a good reason, sectional sofas are cozier and more inviting than basic sofas, or love seats alone. Therefore, they are great choices when you want a space where the entire family will feel comfortable spending a lot of time together. Such good options for cuddles!