If you love feminine decor, then you will surely be looking for the best feminine artworks and pieces for your home! Feminine decorating is usually marked by its pink and white hues and use of floral motifs, as well as fashion and female figures. You can find many different feminine style artworks online to buy for your home. From drawings to illustrations, to photography, to abstract paintings, there is something for everyone with a feminine touch.
Feminine Art
Decorating with art can be a challenge. My biggest tip is to be sure you measure the wall or space where you plan to hang this artwork before buying. Even if you imagine 3 feet in your head, it could actually appear much larger or smaller than you think. Measure it out just to be on the safe side!
Whether you prefer figurative or abstract, we hope these feminine art pieces will inspire you at home!

Don't forget, you will probably need frames for most of these prints. You can find a wide selection from Amazon!
I love how Autumn layered these feminine artworks against her wall to create a dimensional effect.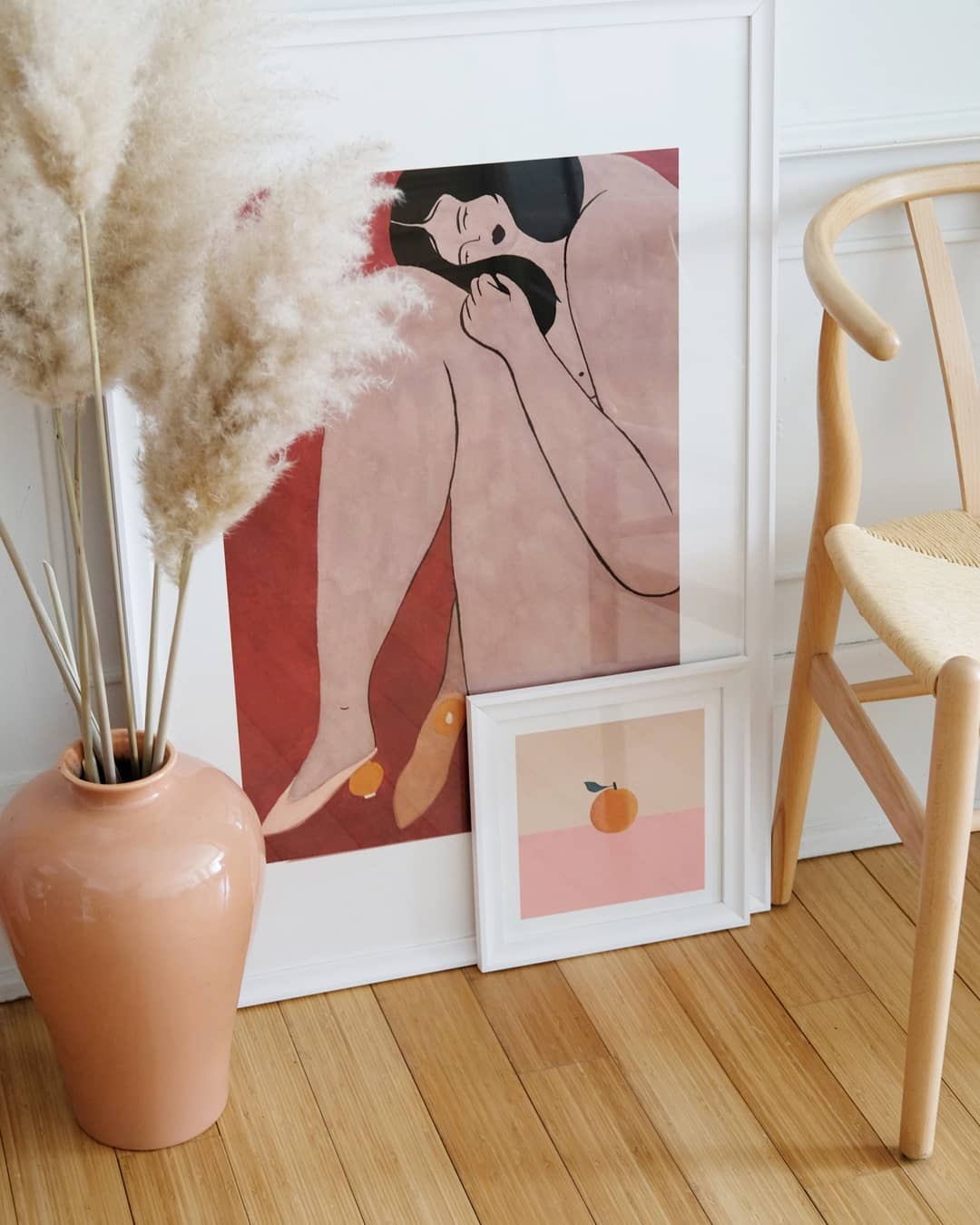 More Feminine Decor Ideas
If you are looking for more feminine decorating ideas, then please check out the other articles on our site to inspire you!