The dining table is the heart of your home, where you gather with friends and family to share stories and meals. The table should be the focal point of your dining room, so it's important to choose the right one for your space. With that being said, feminine dining tables are a great way to make your dining room look more elegant and feminine.
Feminine Dining Room Style
A feminine dining room style will bring comfort and warmth to your home. This type of decorating style involves soft colors, natural materials, and romantic accents that create a warm and welcoming atmosphere in any room.
The key to creating a feminine dining room is to focus on the details. Choose furniture with soft, curved lines and upholster it in fabrics like velvet or linen. Add touches of lace or embroidery to tablecloths and napkins for an extra touch of elegance. Lastly, use candles, fresh flowers, and pretty dishes to complete the look.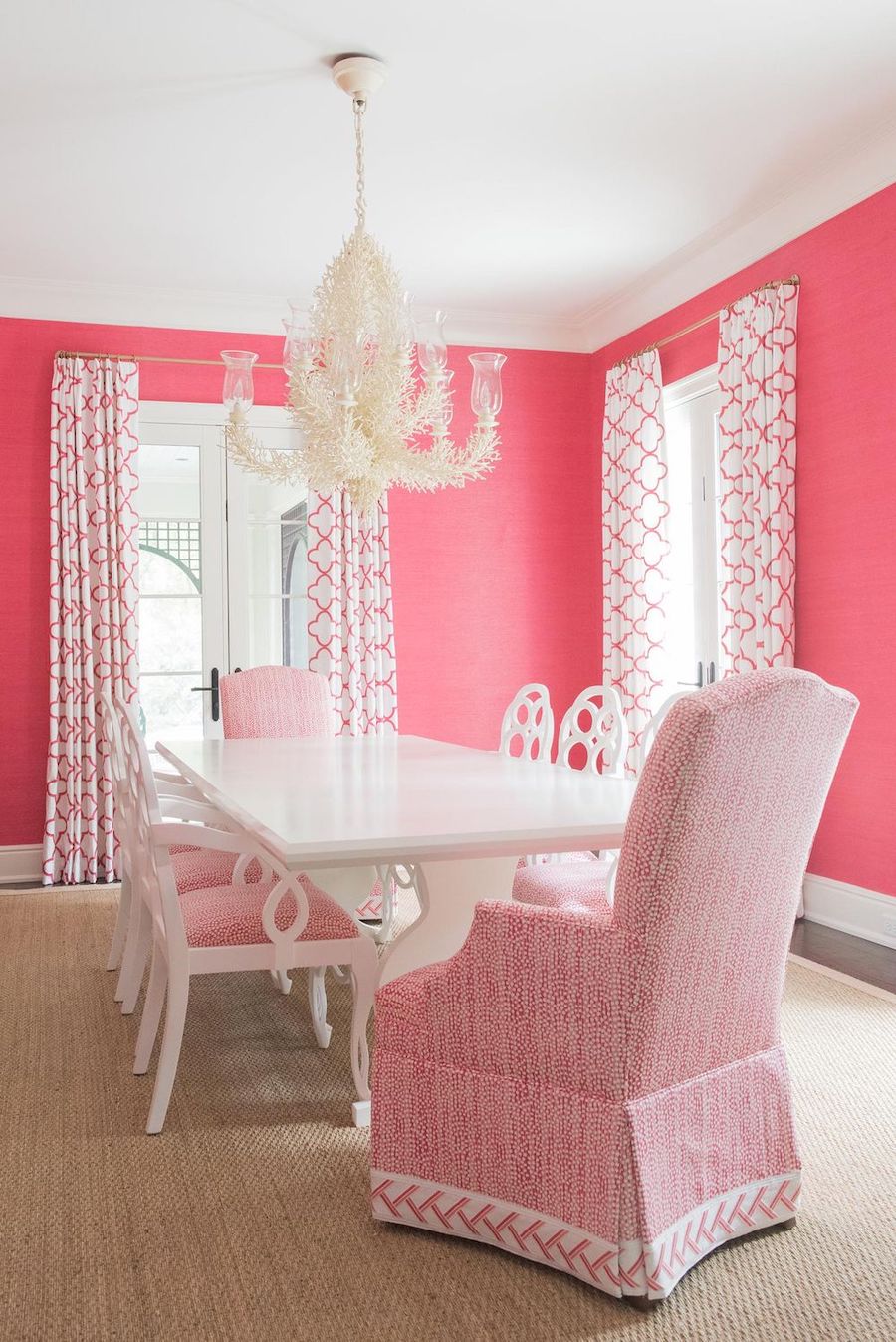 Best Feminine Dining Tables

Feminine Dining Table Ideas
Here are the best feminine dining table ideas!
White Tulip Dining Tables
The white tulip table is a classic design that never goes out of style. If you're looking for feminine dining tables, this one will fit the bill. It's also perfect if you want to bring some modern elements into your home without straying too far from traditional design. This piece looks great in a traditional setting with earthy colors like green or blue and earthy hues like brown or gray.
It can also complement white decor, as it's neutral enough not to clash with any color scheme. Because it's so simple and clean-lined, this dining table allows room for other furniture pieces around it without becoming distracting or overwhelming the space—especially if you choose an all-white finish!
White is such an easy color on which to build your entire landscape because it goes with everything—think of how many pieces of jewelry are made from silver or gold because they complement almost any outfit? That's exactly what happens when selecting furniture finishes – they should make all other things pop!
Acrylic Dining Tables
Acrylic dining tables are an affordable and stylish solution for small spaces. They look like glass, but they're actually made of plastic. The material is very durable, and the table can be used in any type of setting – from a formal dining room to a rustic farmhouse kitchen! However, acrylic tables do have one drawback – they can be expensive due to their high-quality construction materials (i.e., they aren't made out of cheap plastic).
White Wood Dining Tables
If you're looking for an all-white dining table, look no further than the white wood dining table. This simple and elegant piece is ideal in a minimalist dining room, especially when paired with a few neutral pieces of decor and artwork.
A white table with a natural wood top also works well in coastal or farmhouse-style rooms as it helps to warm up the space. The combination of these classic materials makes them timelessly chic, so they'll be easy to pair with any decorating style down the road.