Farmhouse dining tables are an essential part of every modern Farmhouse dining room. The dining table is where we share meals, have long discussions, and work on projects. There are endless more uses for dining tables so this practical piece of furniture must be well thought out before being purchased! Whether you are searching for a table for your dining room, or just an extra eating space in your breakfast nook, we hope these ideas will inspire you.
Farmhouse Dining Tables
We love the modern Farmhouse decor style for its blend of country style and modern comforts. This style of decorating is great for families and people who love country motifs. Farmhouse dining tables are often made of wood to give them a rustic country look. You can find them finished in a distressed white paint, or just a natural brown wood finish. The choice is up to you! If you like a style below, click through because many of these tables are available in a darker or lighter finish. You should consider an expandable dining table if you often have guests to your home.
Check out our selection of dining tables in the modern farmhouse style below!

We are so inspired by this beautiful Farmhouse style dining table with country dining chairs around it!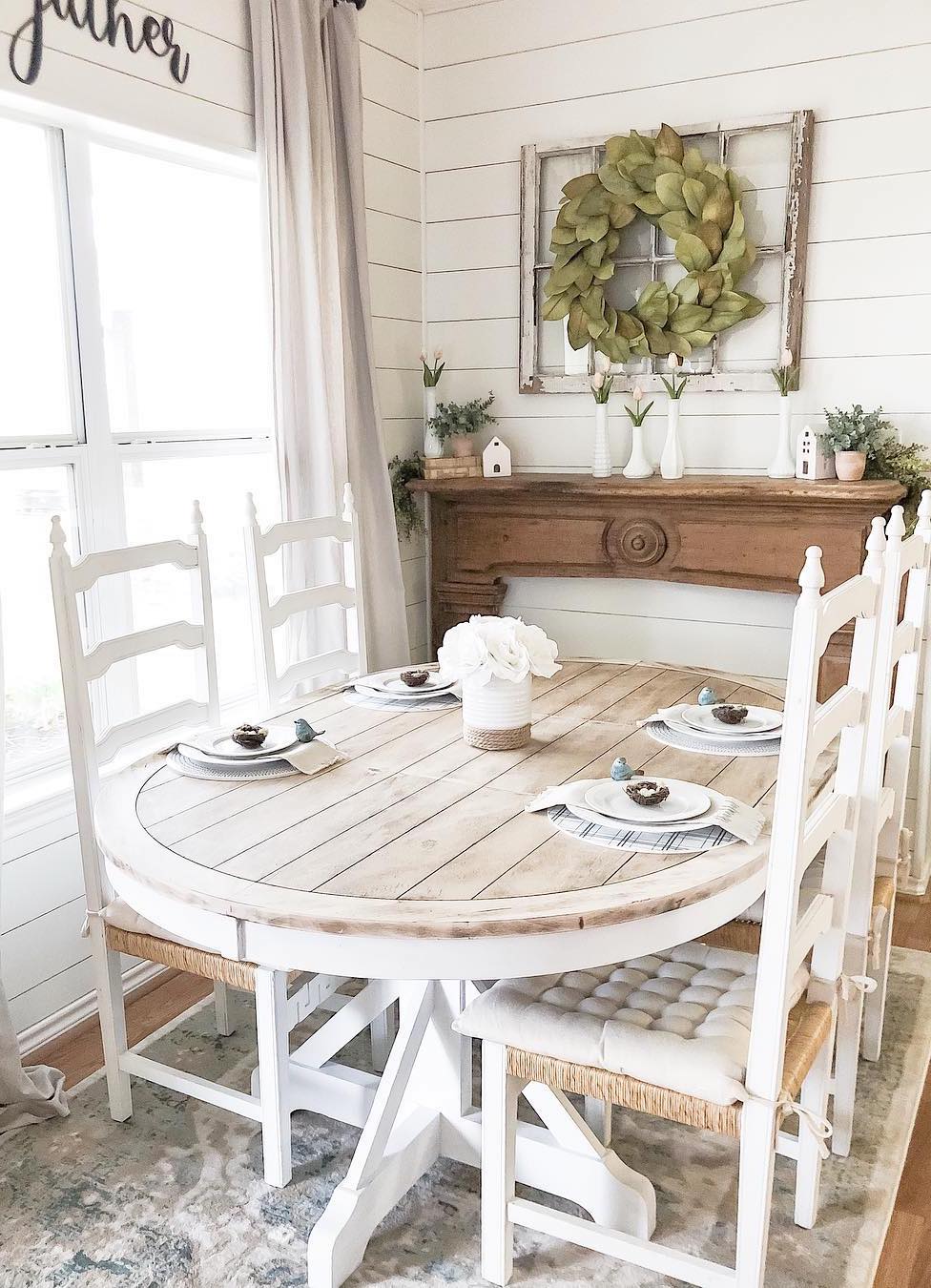 More Farmhouse Decor Ideas
If you love the modern Farmhouse decorating style as much as we do, then you may be interested in reading the following articles from our site! Don't stop improving your own Fixer Upper! We're here to help assist you in curating the perfect furniture and decor for your modern home with country style.
I hope this post helped you find the perfect modern Farmhouse dining table for your family's home! Let us know your thoughts in the comments below!