If you're looking to add a touch of luxury to your kitchen, brass is the perfect material to use. From brass hardware to brass appliances, there are many ways to incorporate this beautiful metal into your kitchen design. Here are some brass kitchen ideas to inspire you!
Brass kitchen countertop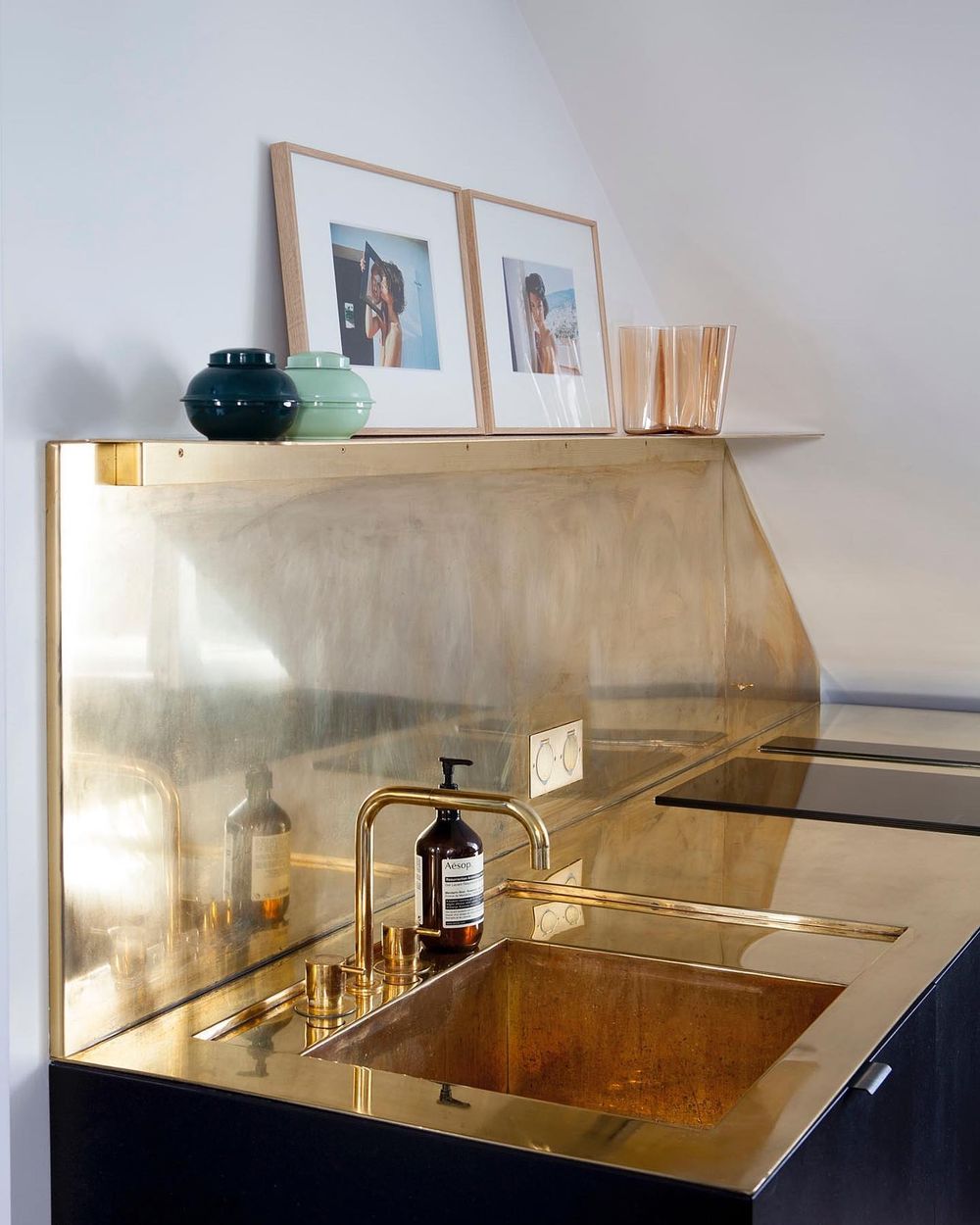 Brass kitchen cabinets with black marble
Black marble is a popular stone pairing choice.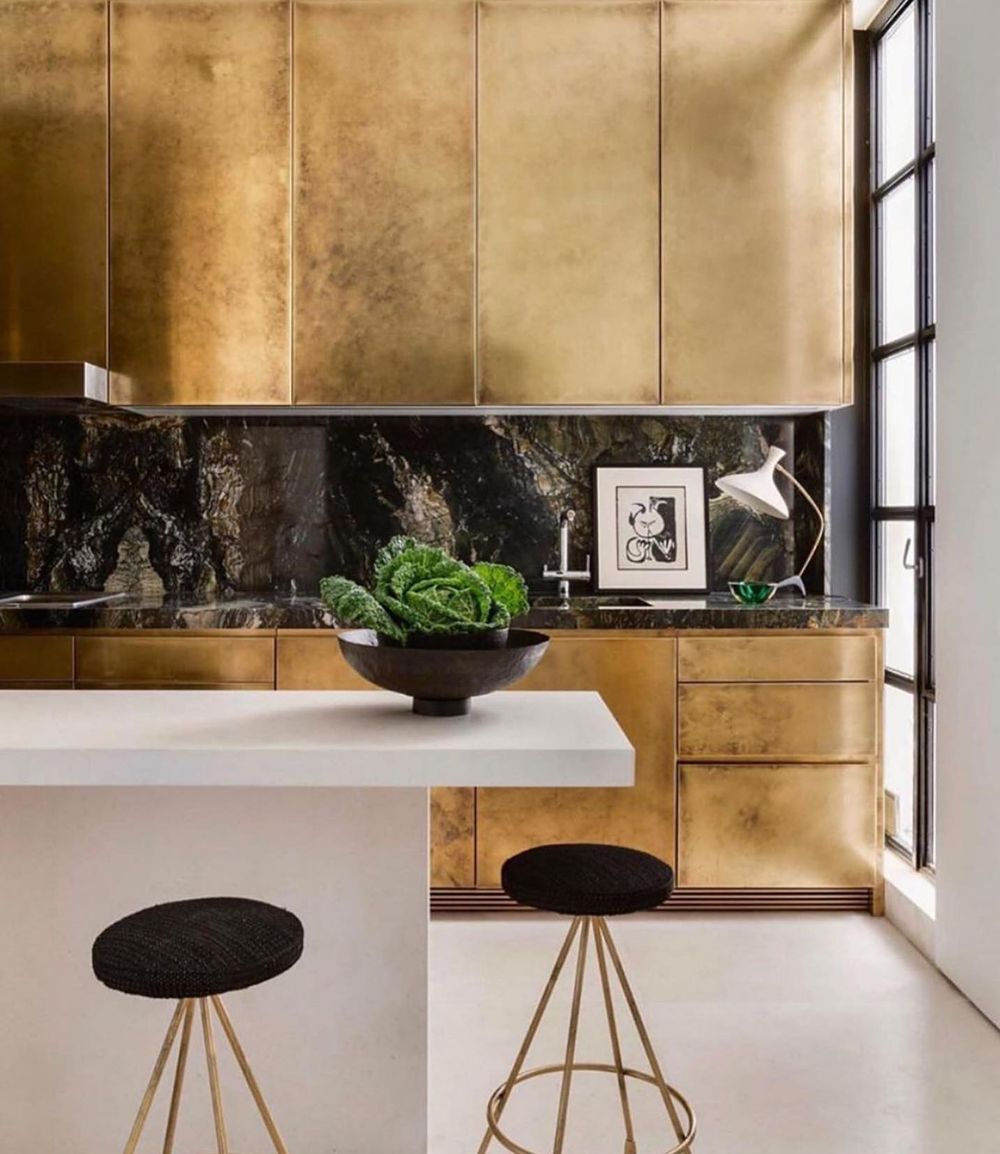 Brass kitchen island with green marble counters
The pink kitchen cabinets really add a splash of fun to this kitchen design!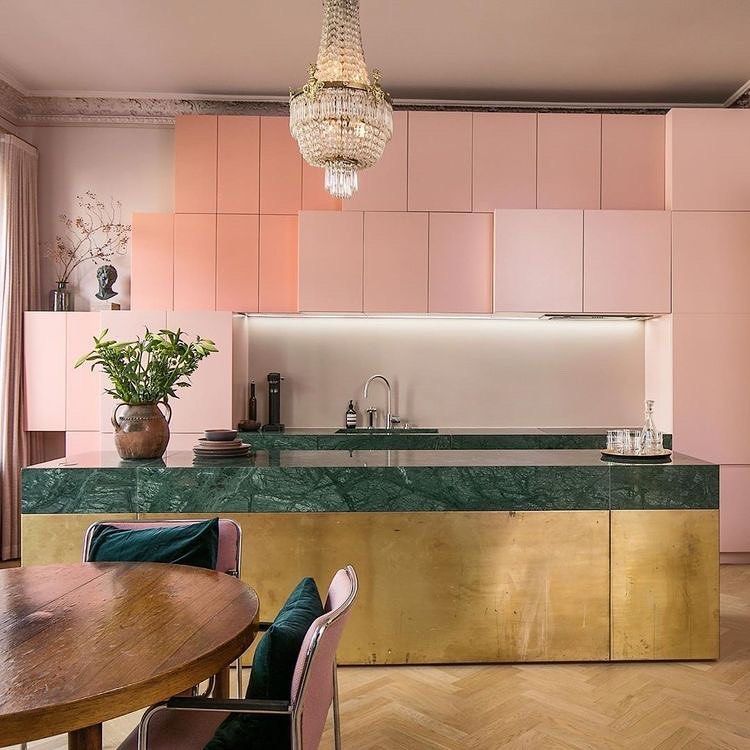 Aged brass kitchen backsplash with marble island
The aged brass looks stunning next to this beautiful marble kitchen island!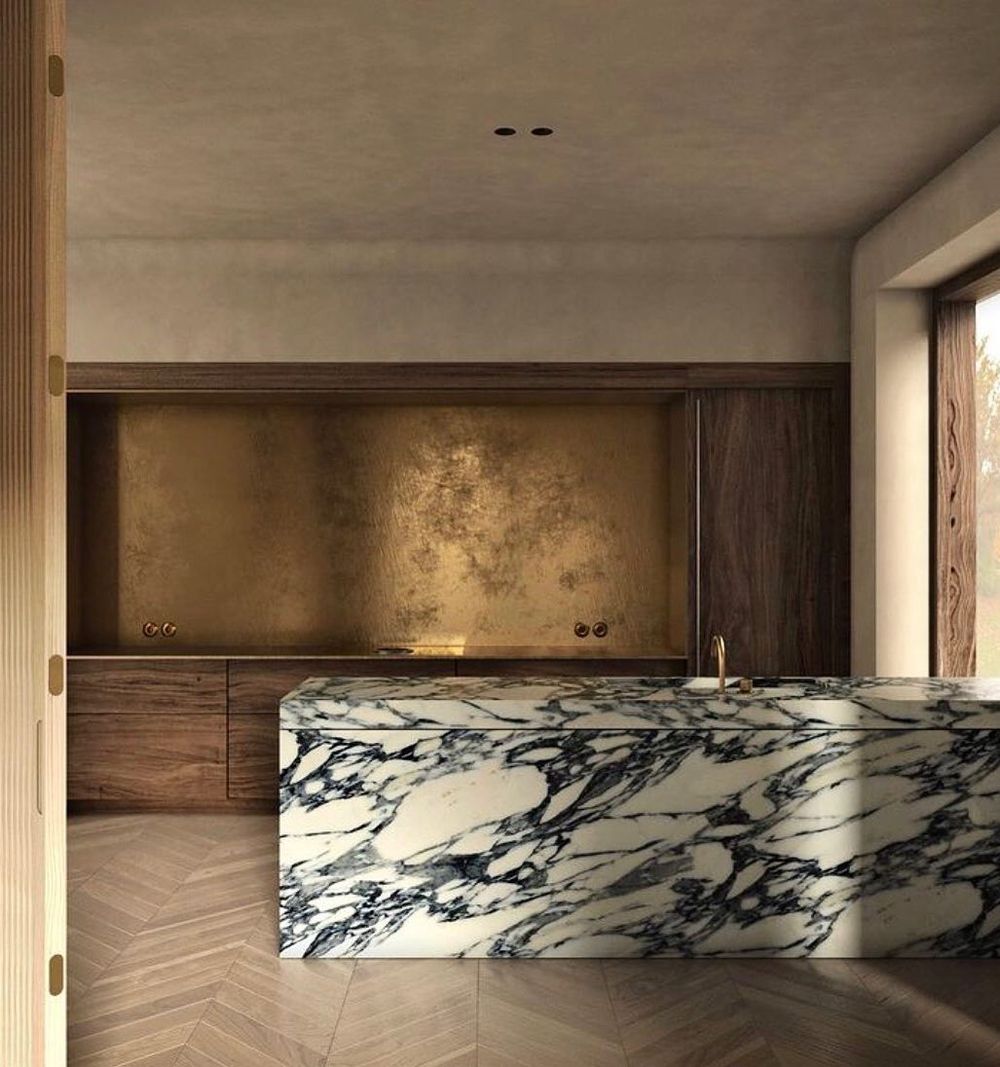 Brass kitchen island backing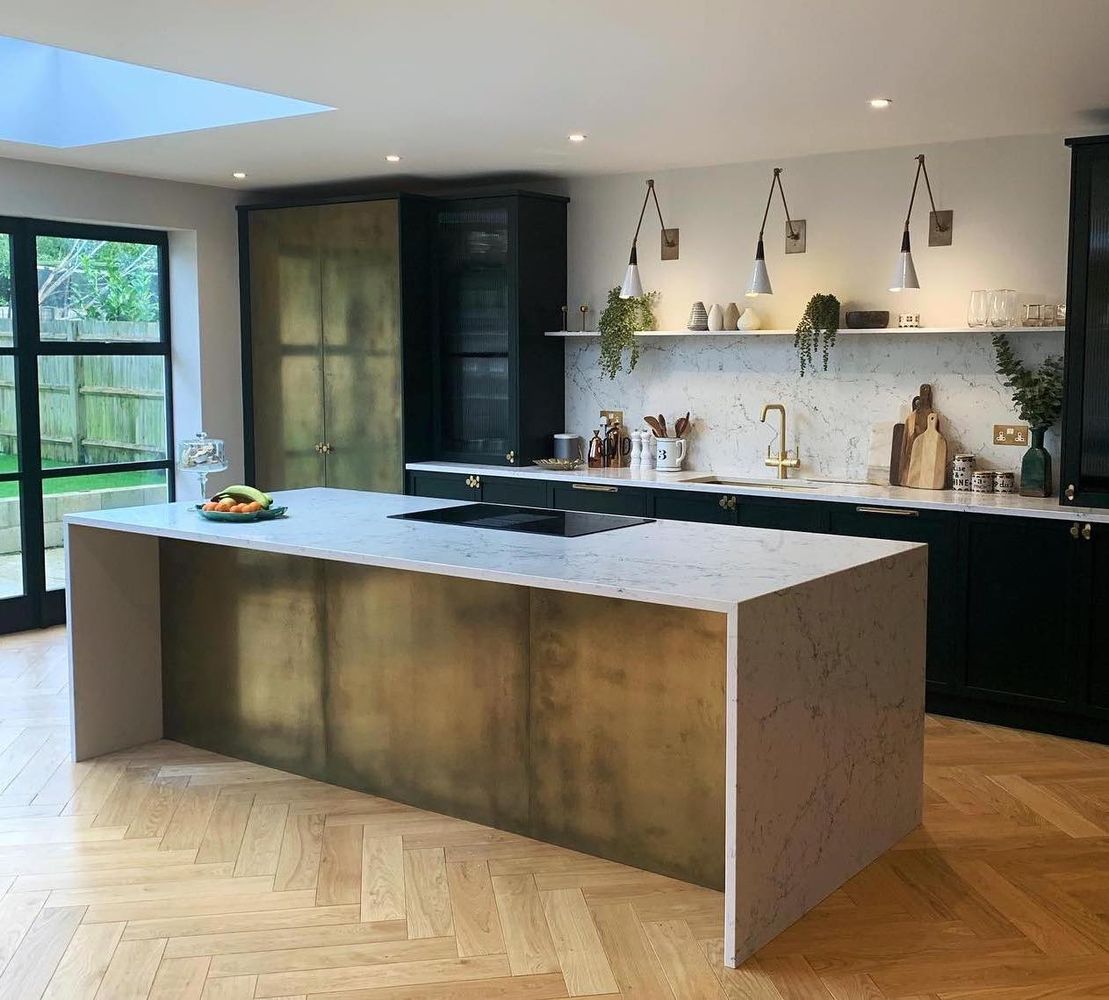 Brass kitchen range hood
A distressed brass kitchen range hood is the perfect element of warmth added to this home kitchen.
Contemporary Brass kitchen island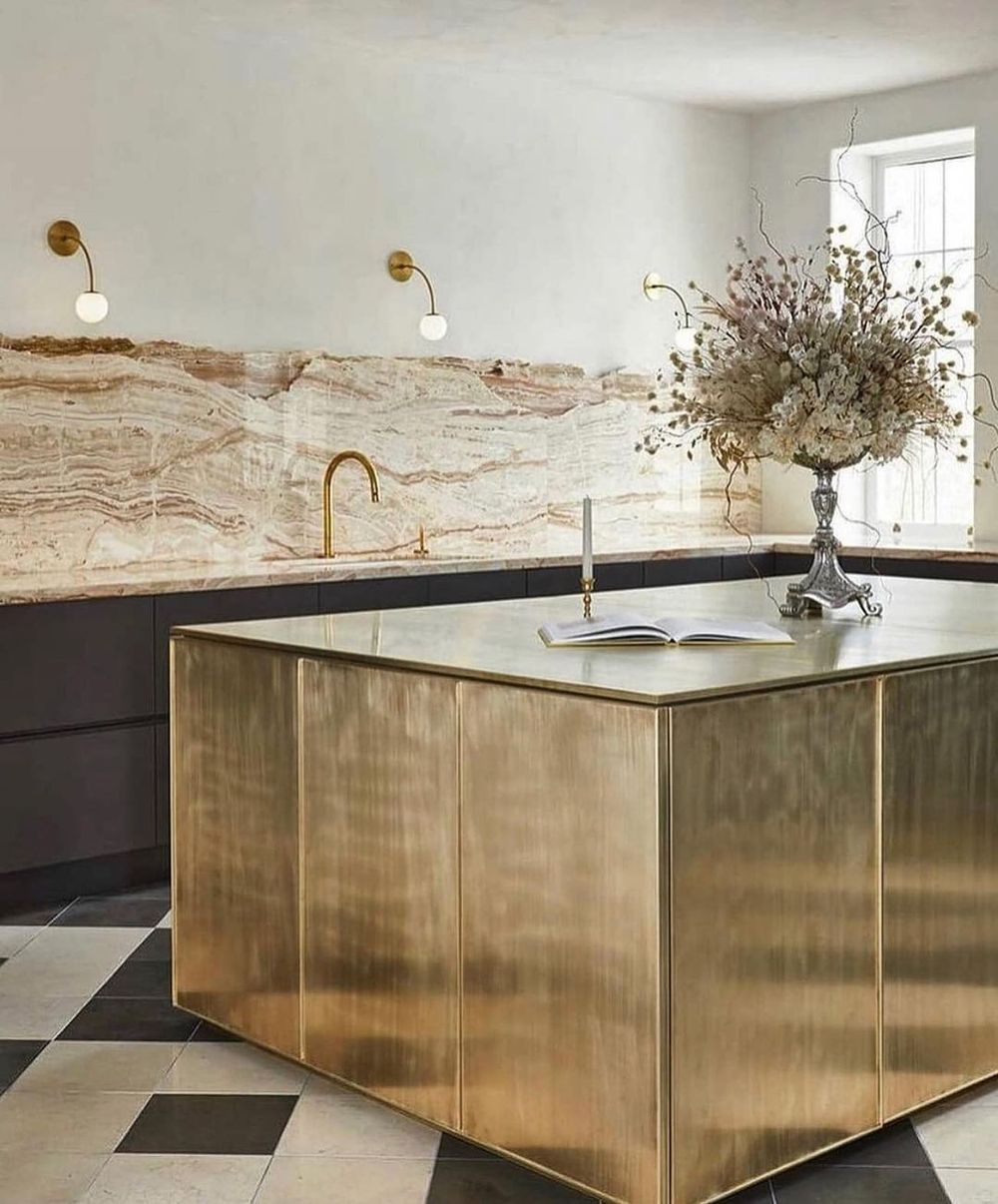 Aged brass kitchen cabinets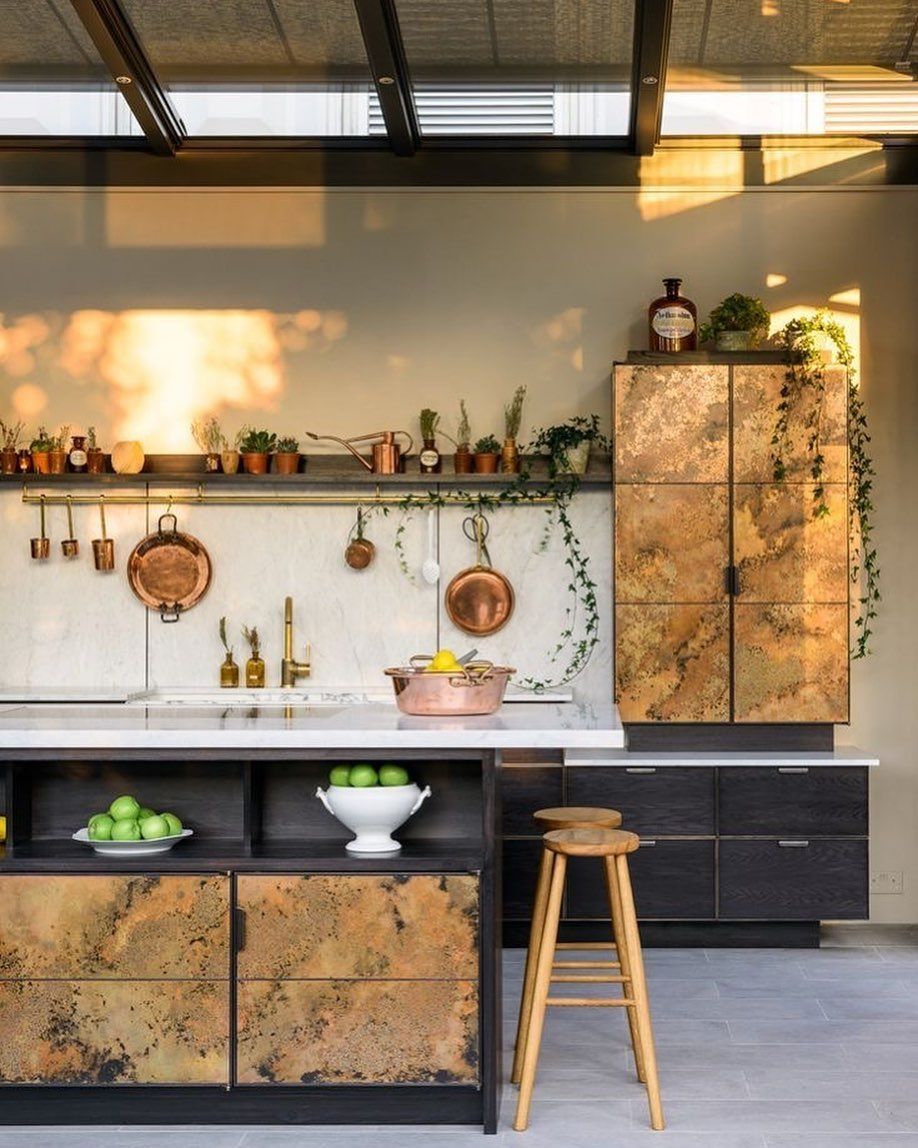 Brass kitchen counter and backsplash
Incorporate brass into your backsplash design. This could involve using brass tiles or even just brass panels.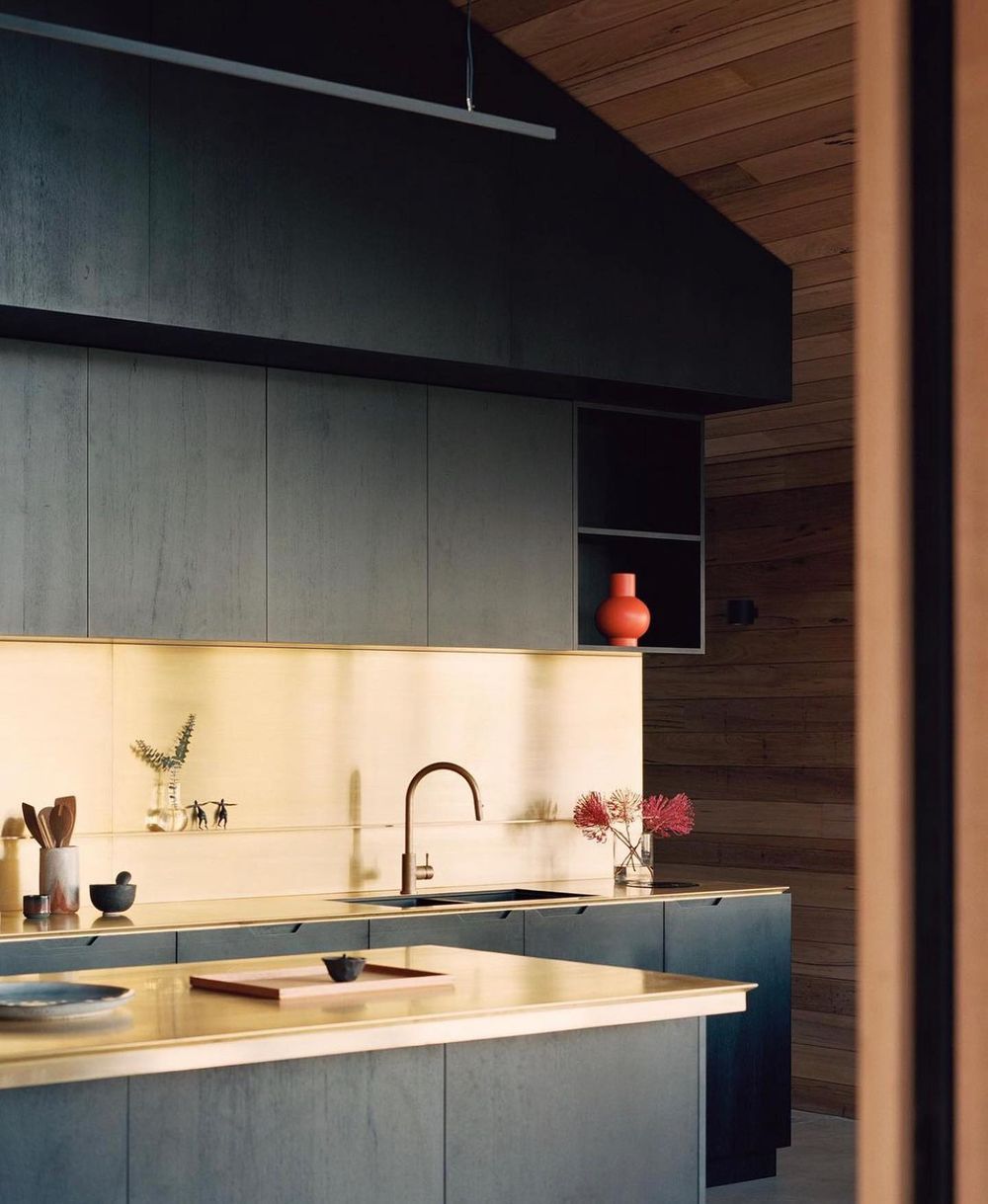 Brass kitchen cabinets
Both the upper and lower cabinets of this kitchen have been crafted with solid brass. A black marble backsplash and countertop links the cabinetry.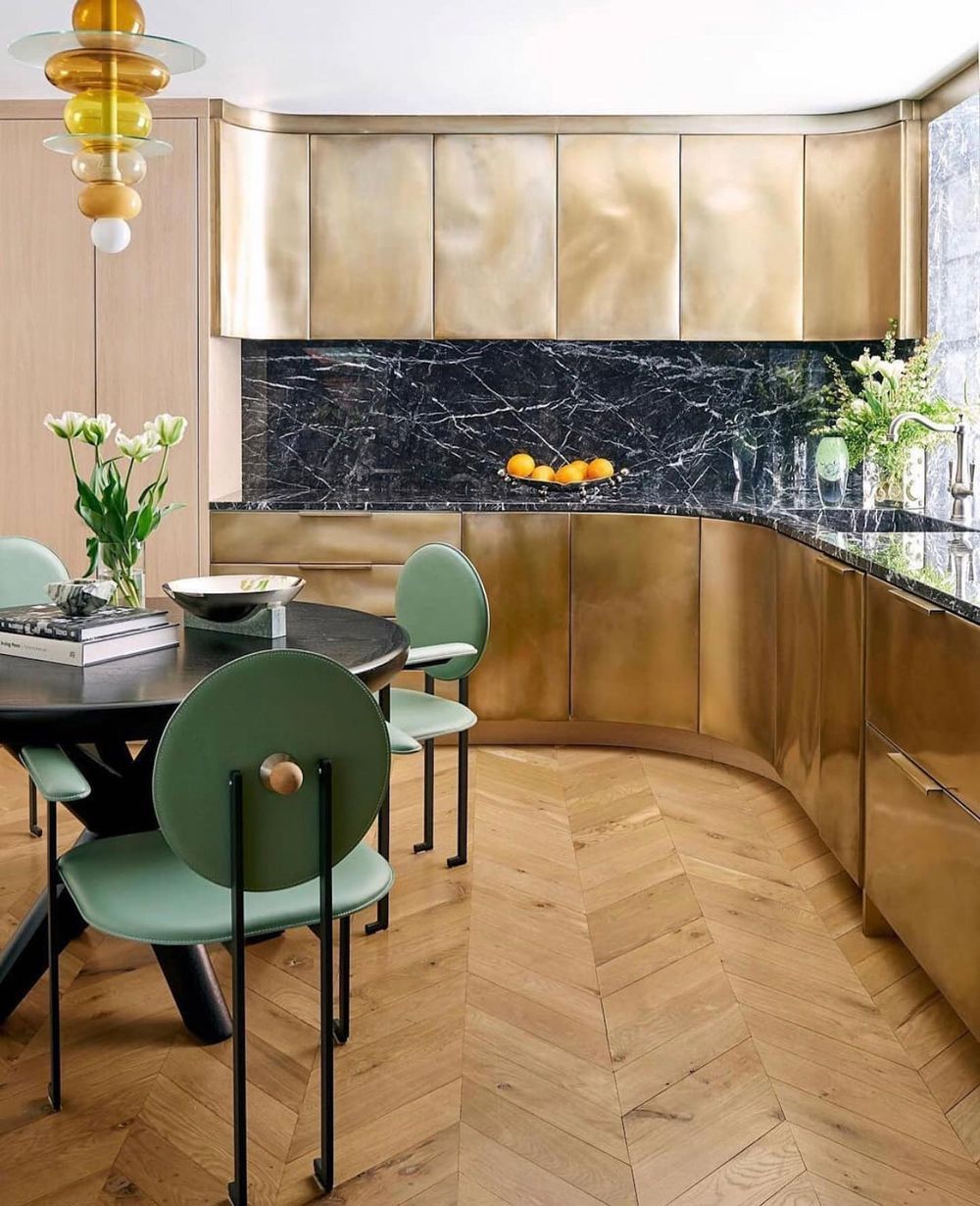 Brass kitchen cabinets
Here is another set of upper and lower brass kitchen cabinets in a Barcelona apartment design.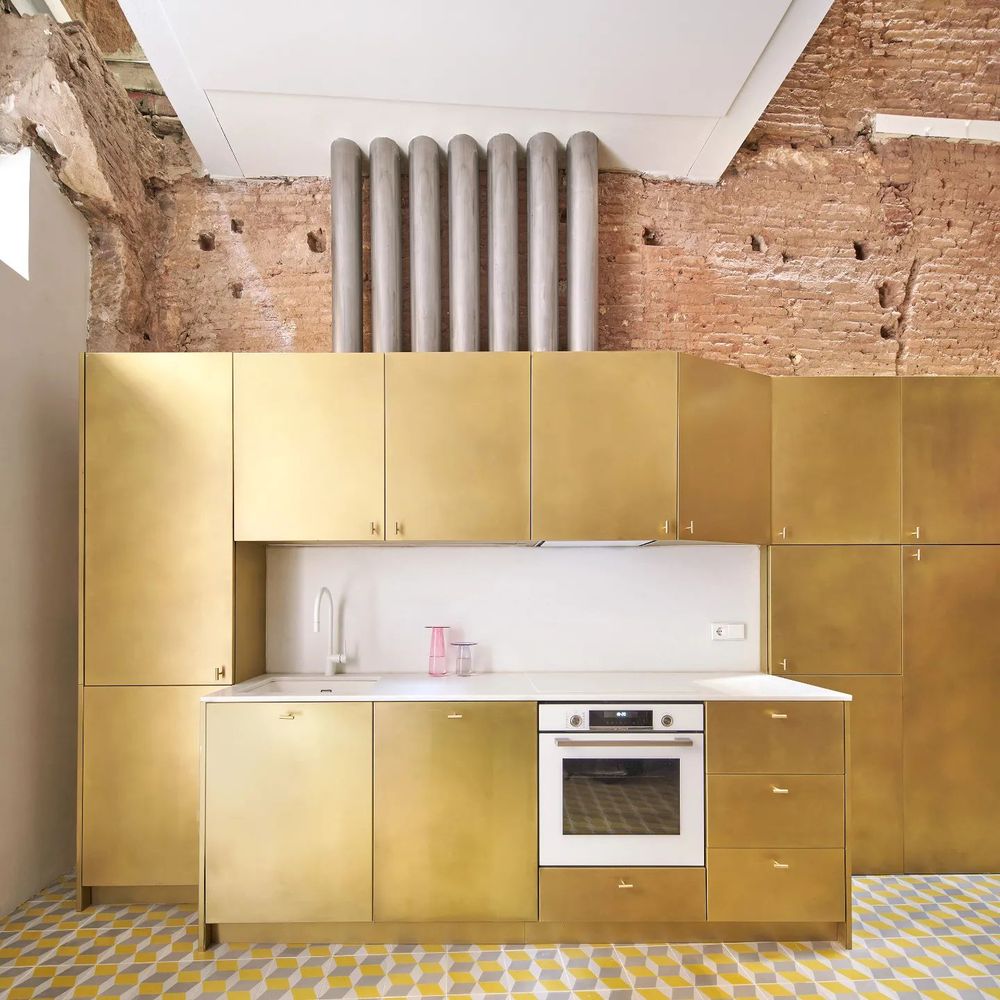 Brass Appliances & Hardware
Brass appliances can really make your kitchen stand out. Brass kettles and toasters are affordable ways to decorate with brass in the kitchen. Whether you choose a brass stove or fridge, they'll add a unique touch to your space. Add brass hardware to your cabinets and drawers. This will give them a luxurious look and feel.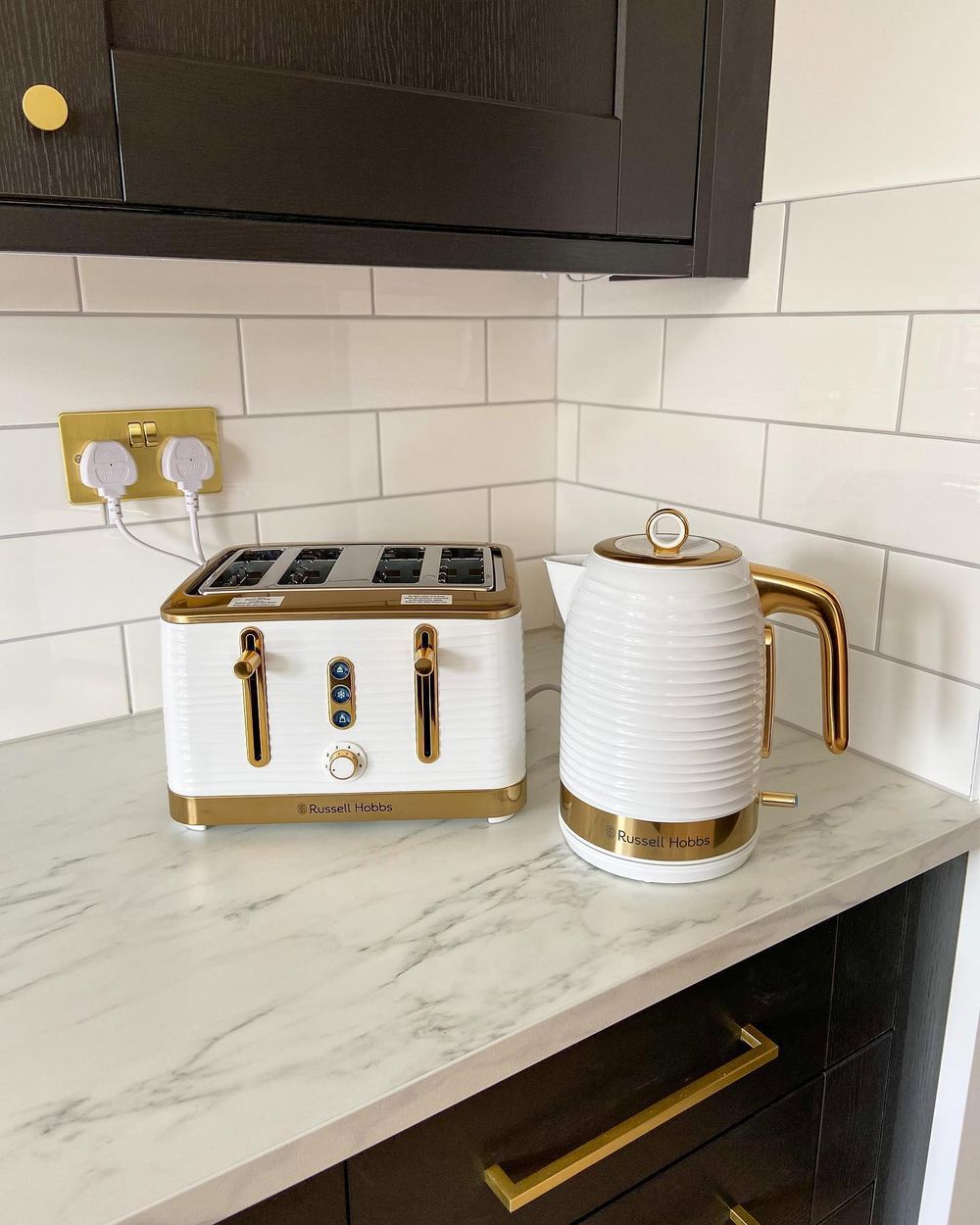 Alternative ways to use brass include brass lighting and decorative accents. Bring brass into your lighting design with a brass table lamp. Chandeliers and pendants made of brass can really add a glimmer of elegance to your kitchen. Use brass accents throughout the room. This could include things like brass vases or even just small brass details on your cabinets.
Lastly, a brass bar cart is a great way to have a place to entertain guests at home.
With so many ways to use brass in your kitchen, it's easy to create a space that is both stylish and luxurious. Brass cabinets, countertops, range hoods, hardware, and appliances are the perfect ways to add an element of luxury to your kitchen.