Thinking about marble kitchen islands for your home? Marble is an excellent kitchen island material choice due to its timeless beauty and durability. It's a great way to add elegance and sophistication to any kitchen. Marble is one of the most popular kitchen design material choices out there.
To help you get started, here are some of the best marble kitchen island ideas. If you don't have the budget to design an entire marble kitchen, you can at least install a marble kitchen island to give your space the look you want.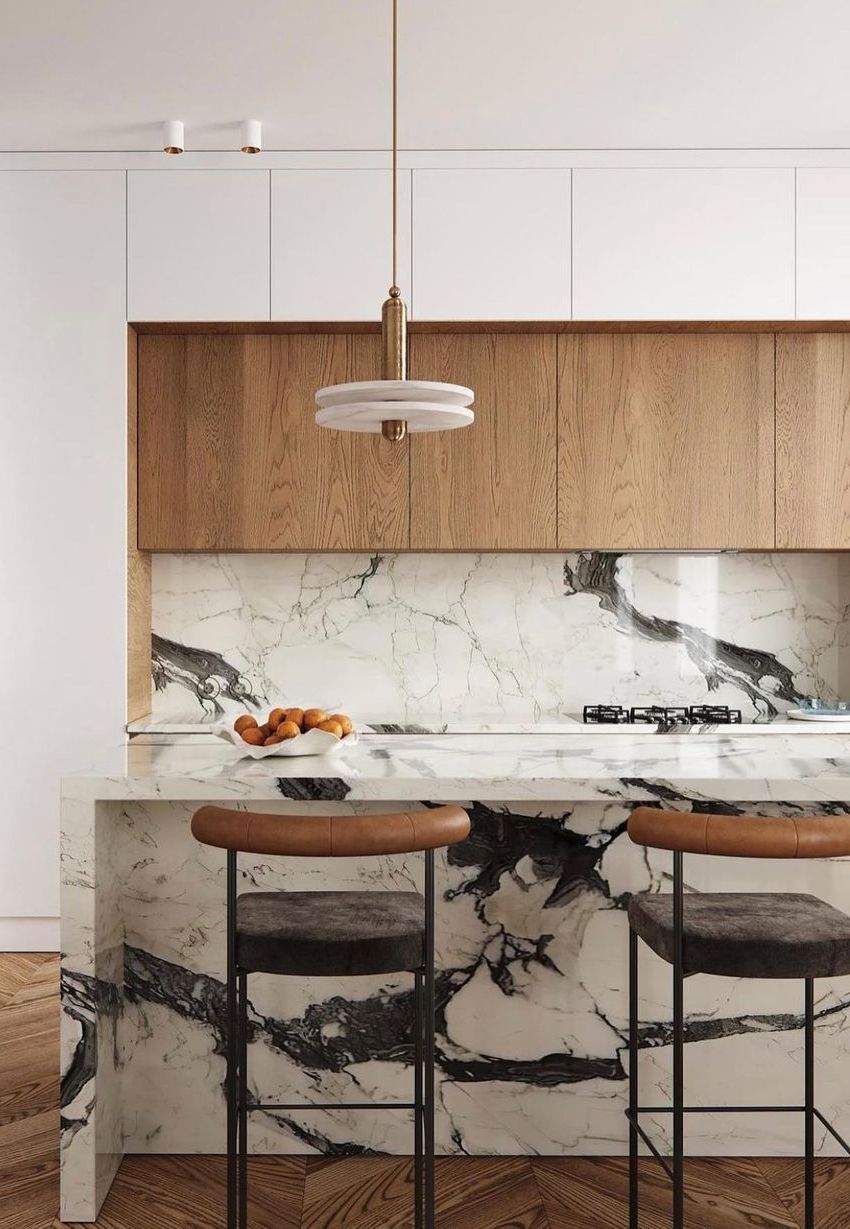 Marble Kitchen Island Design Concerns
First, if you're planning on installing a marble kitchen island, think about the ergonomic design of your space. Consider whether you need marble countertops and marble backsplashes, as marble can become expensive with those kitchen design additions.
Weight: Marble is a relatively heavy material, so the kitchen island must be designed to support the weight of the marble. Marble is a heavy material, so you want to make sure it won't be too bulky or overwhelming in the room.
Sealing: Marble is a porous material, so it must be properly sealed to protect it from spills and stains.
Maintenance: Marble must be regularly cleaned and maintained to keep it looking its best.
Installation: Depending on the size and complexity of the kitchen island design, installation may require professional assistance.
Cost: Marble is a much more expensive material than other countertop options, so the full cost of the kitchen island should be taken into consideration.
Types of Marble Kitchen Islands
There are many different types of marble kitchen island designs to choose from. Here are a few ideas to get you started:
Built-in Kitchen Islands: These types of kitchen islands are built directly into the cabinets or countertops of the kitchen. They offer a more permanent solution and usually provide additional storage and counter space.
Multi-level Kitchen Islands: These types of kitchen islands feature multiple levels, allowing for additional storage and counter space.
Waterfall Kitchen Islands: A waterfall kitchen island is a unique style of kitchen island that has a countertop that "flows" over the side of the island, creating a waterfall-like effect. This style is perfect for creating a modern, stylish look in your kitchen.
Marble Kitchen Island Options
Once you have the general design of your marble kitchen island in mind, consider the additional options before deciding on the final island. Marble kitchen islands can be customized to fit your individual style and needs.
Choose the Right Type of Marble
There are many types of marble to choose from, each with its own unique characteristics. Marble comes in a variety of colors, ranging from white to black and even some shades of green or blue. Consider the color scheme of your kitchen when selecting marble for the island.
If you already have a marble kitchen countertop consider using the same stone. Edge profiles can also be customized on marble kitchen islands. This can create an interesting look or help to tie the marble in with other elements of the kitchen.
Seamless marble countertops and marble backsplash are excellent choices for a matching marble kitchen island as they provide a more fluid look and feel.
Decide the Position of the Island
The position of the marble kitchen island is an important consideration. The size and shape of the marble island should be taken into consideration when deciding its location in the kitchen. Consider traffic flow, storage needs, and visual appeal before deciding on the final placement. Also, think about how the marble island will interact with other elements in the space like flooring.
Consider Cabinet Storage
A marble kitchen island can also provide additional storage and seating options. Kitchen cabinets, drawers, and shelves are a great way to store cooking utensils and other kitchen items. Consider adding decorative knobs and pulls, marble tiles, or pendant lighting for a truly unique look.
Plan the Seating Options
If you're looking for more seating options, you may want to consider adding bar stools or chairs around the marble island. This makes it easier to entertain guests and gives you more seating for family dinners.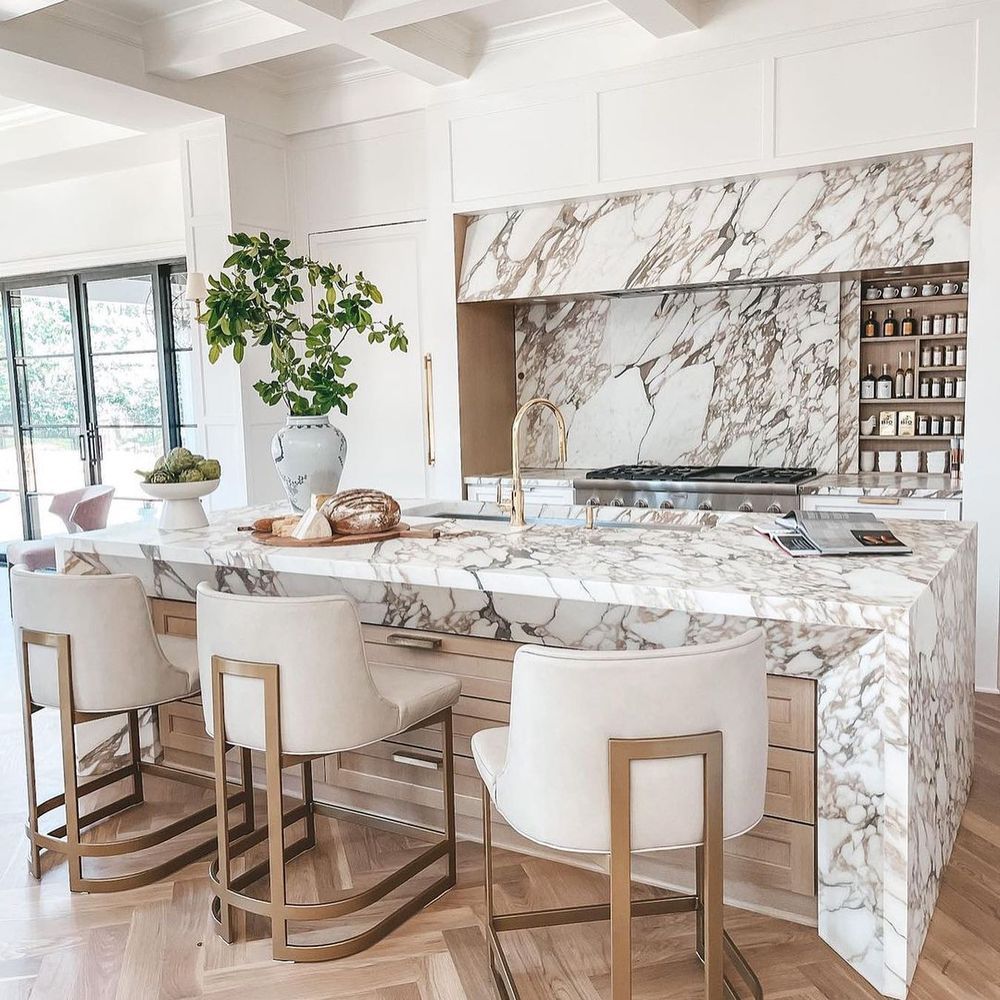 Incorporate Appliances Such as a Sink and Range
Adding a marble sink or similar off-white-colored kitchen range to your marble kitchen island can create a seamless one-of-a-kind look. Consider the size of the marble island and the type of appliances you want to include before making any final decisions. Make sure that any appliances are installed correctly and safely.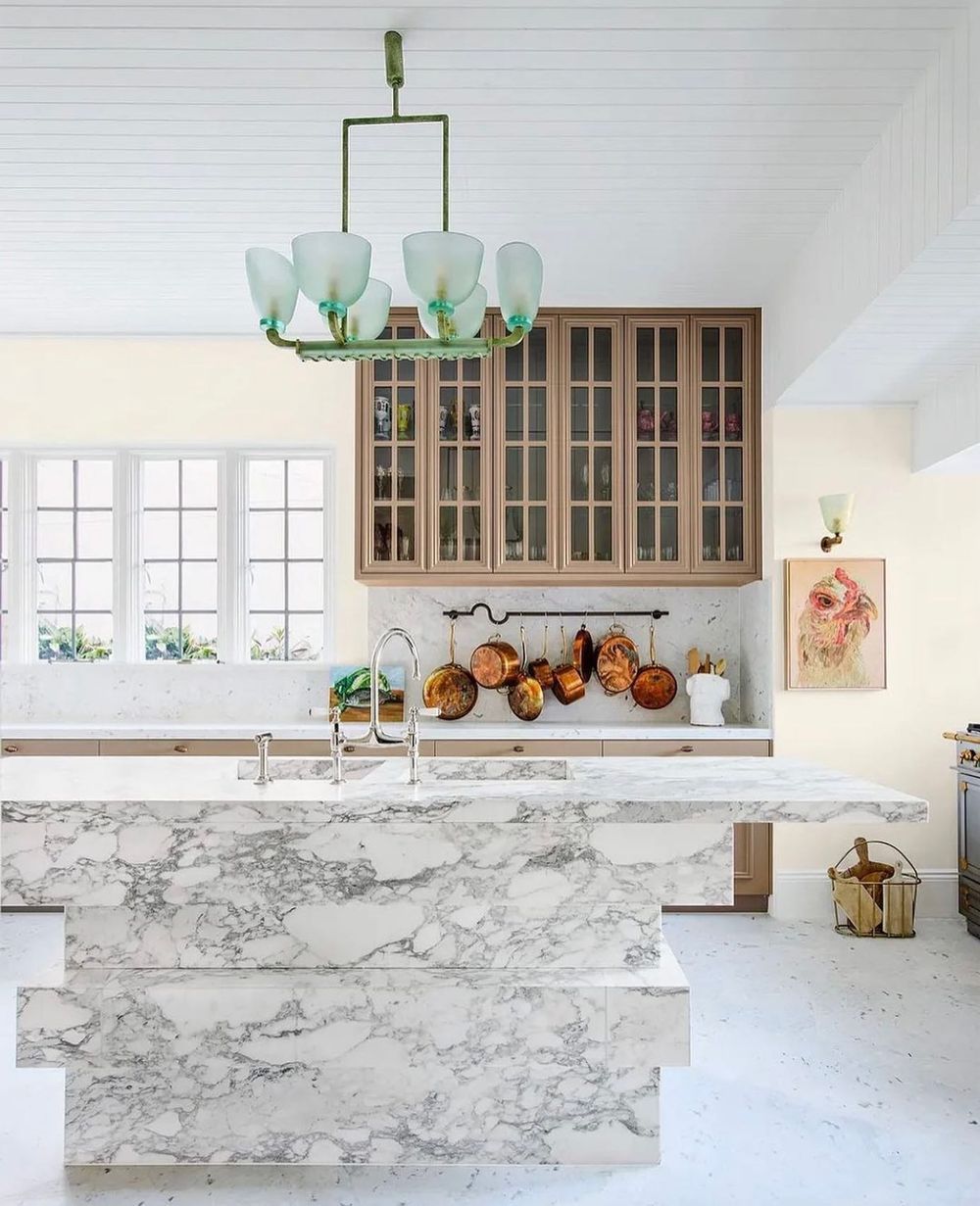 Design Ideas
Here are some further design ideas in addition to the ones shared above!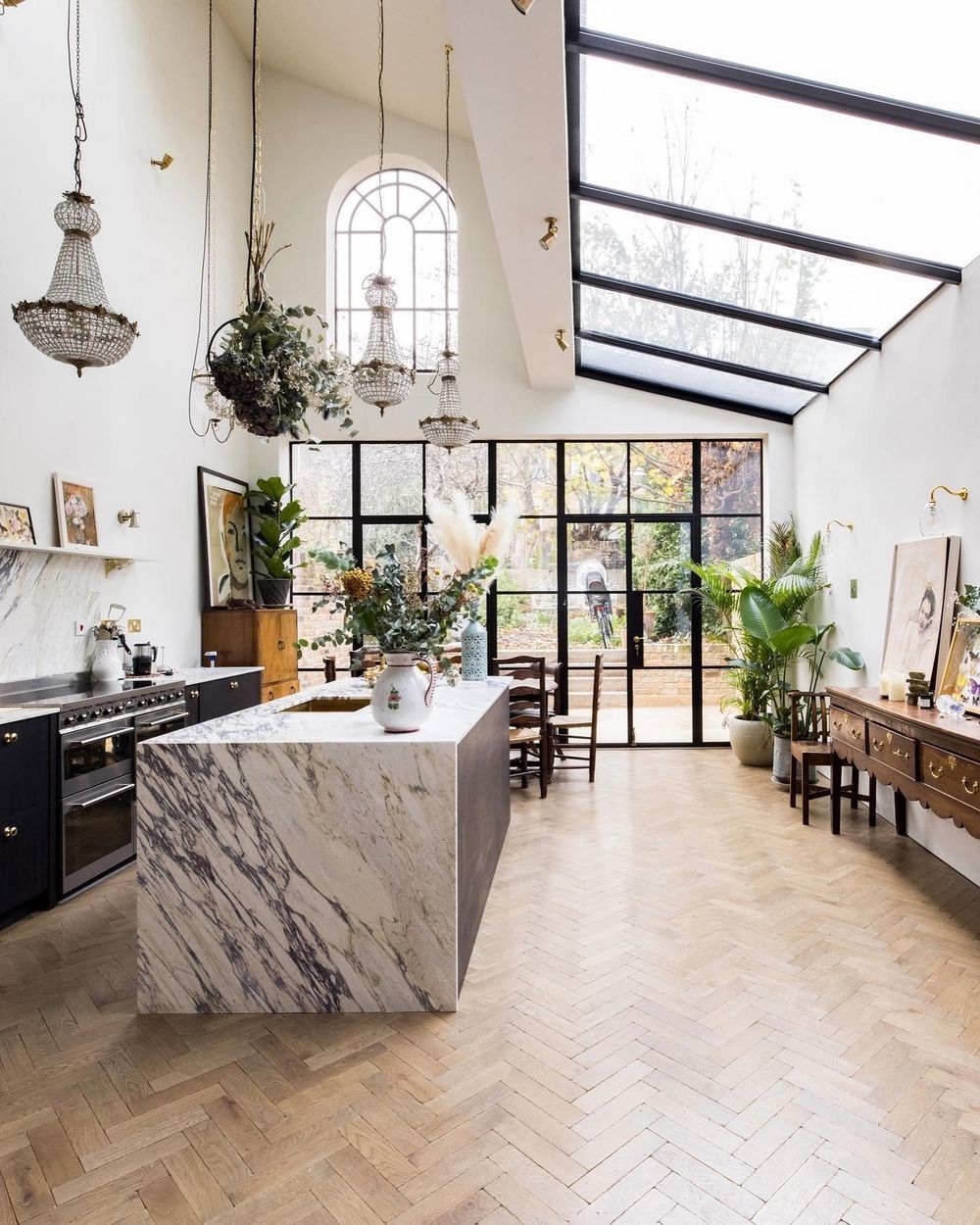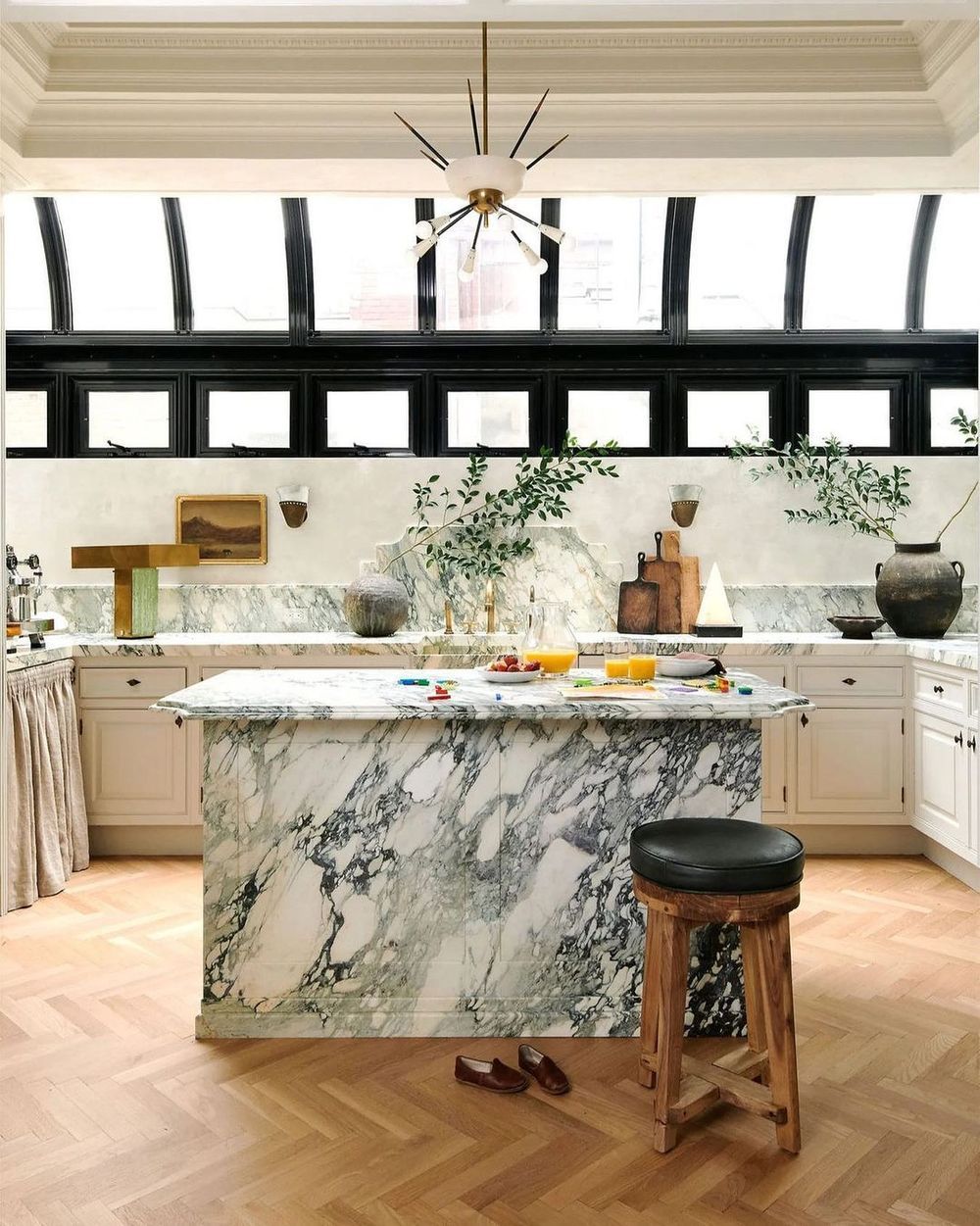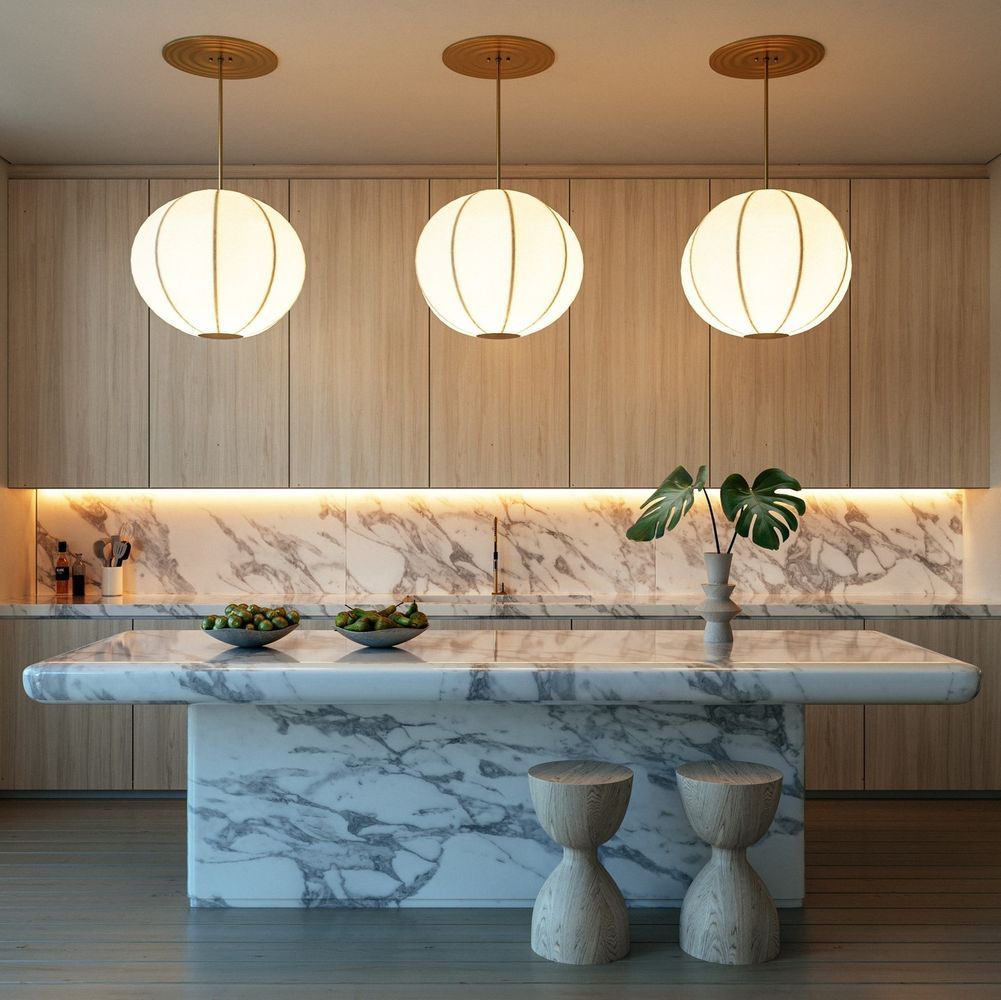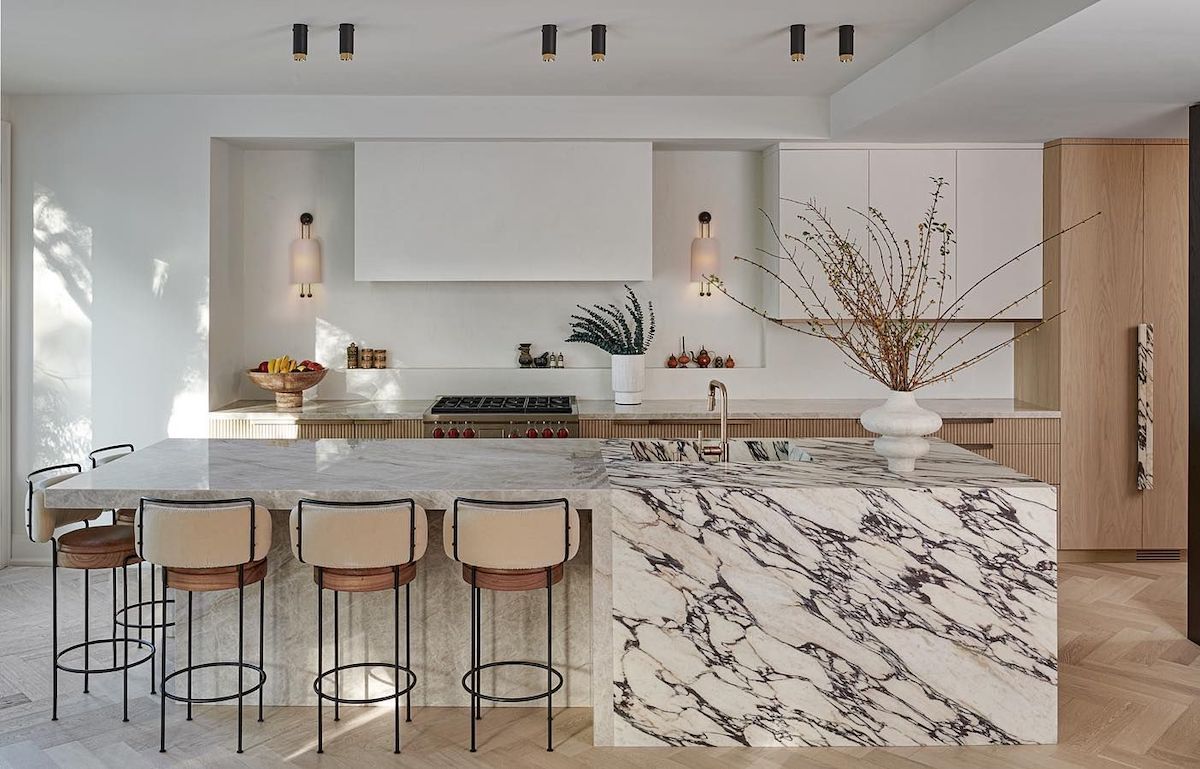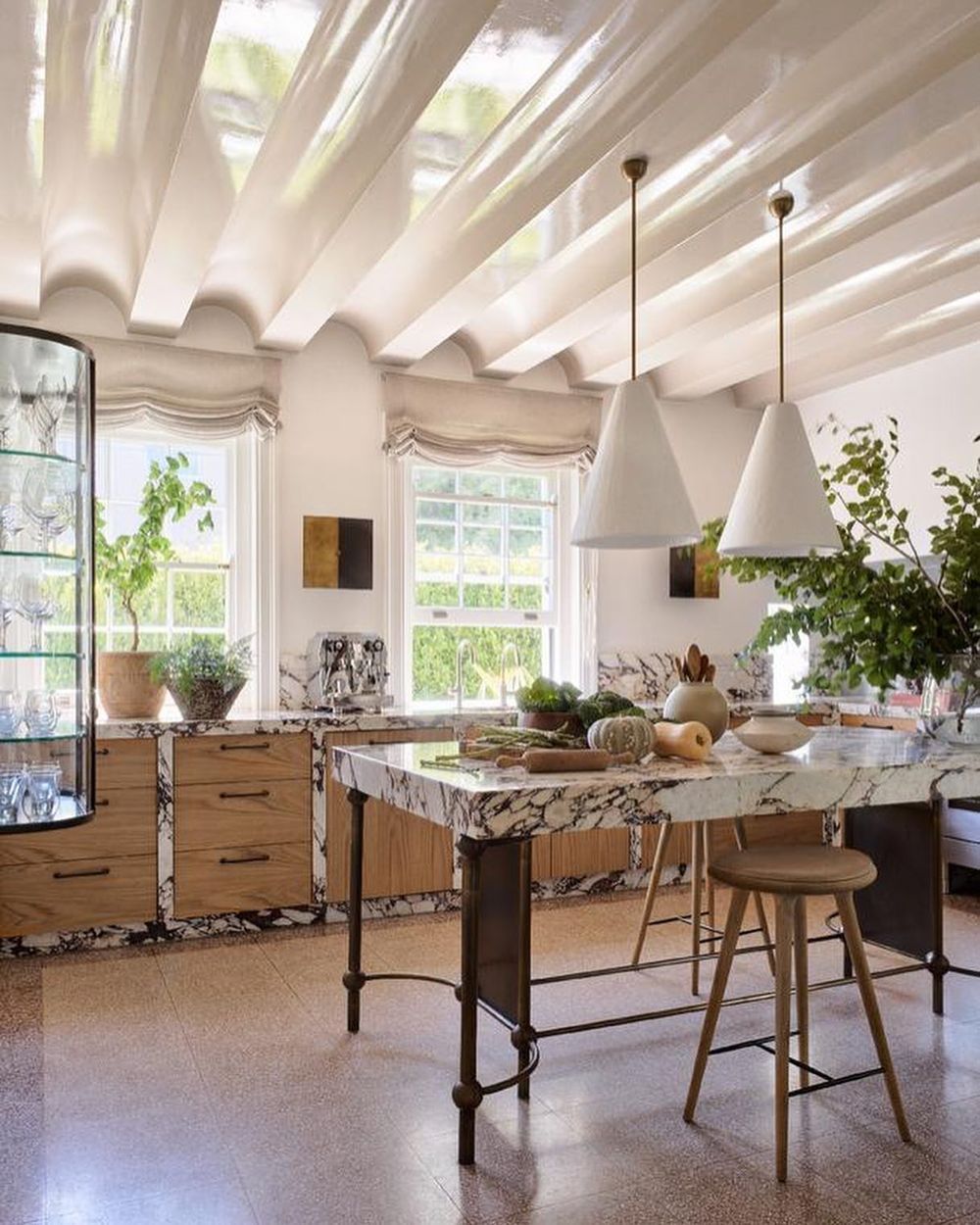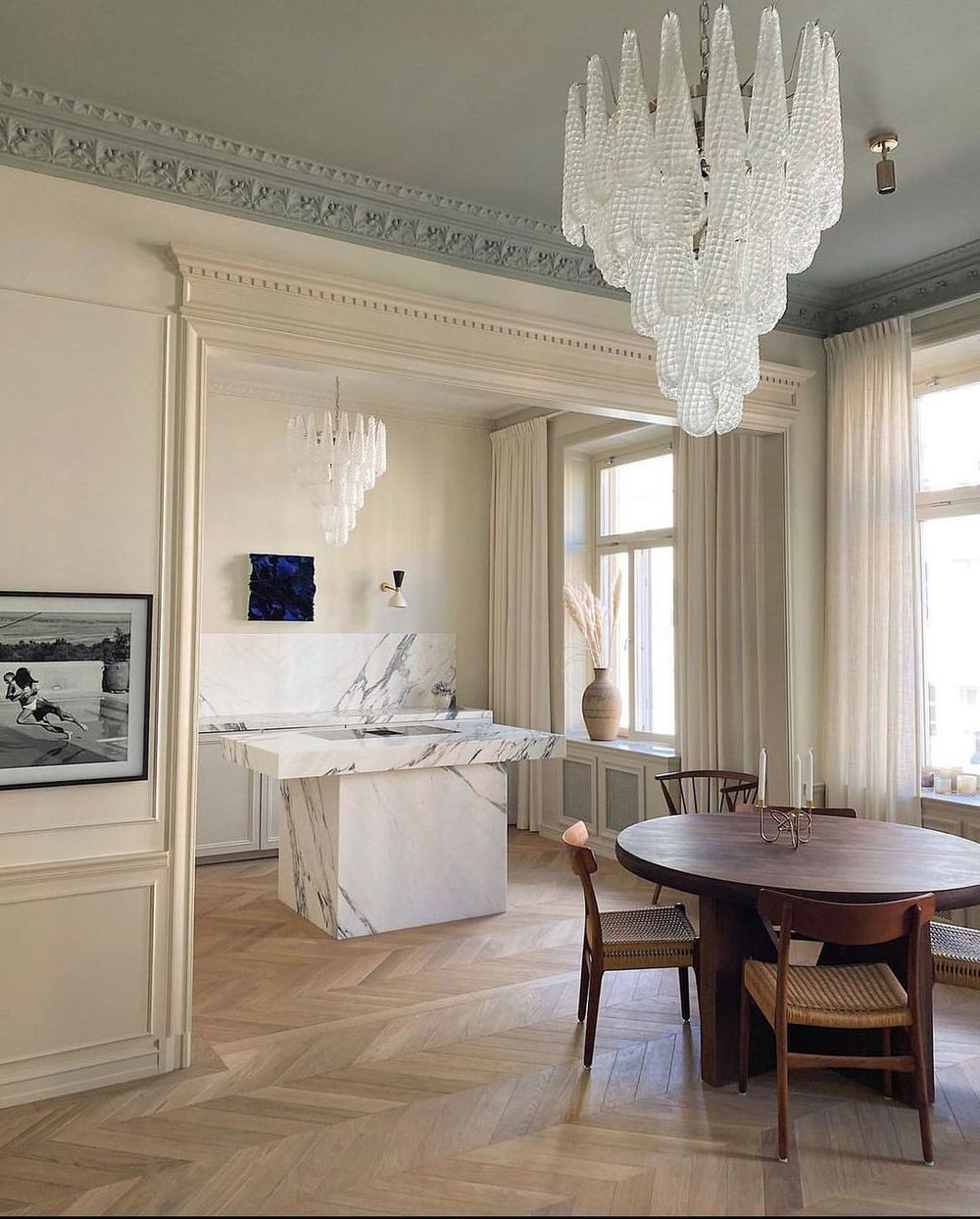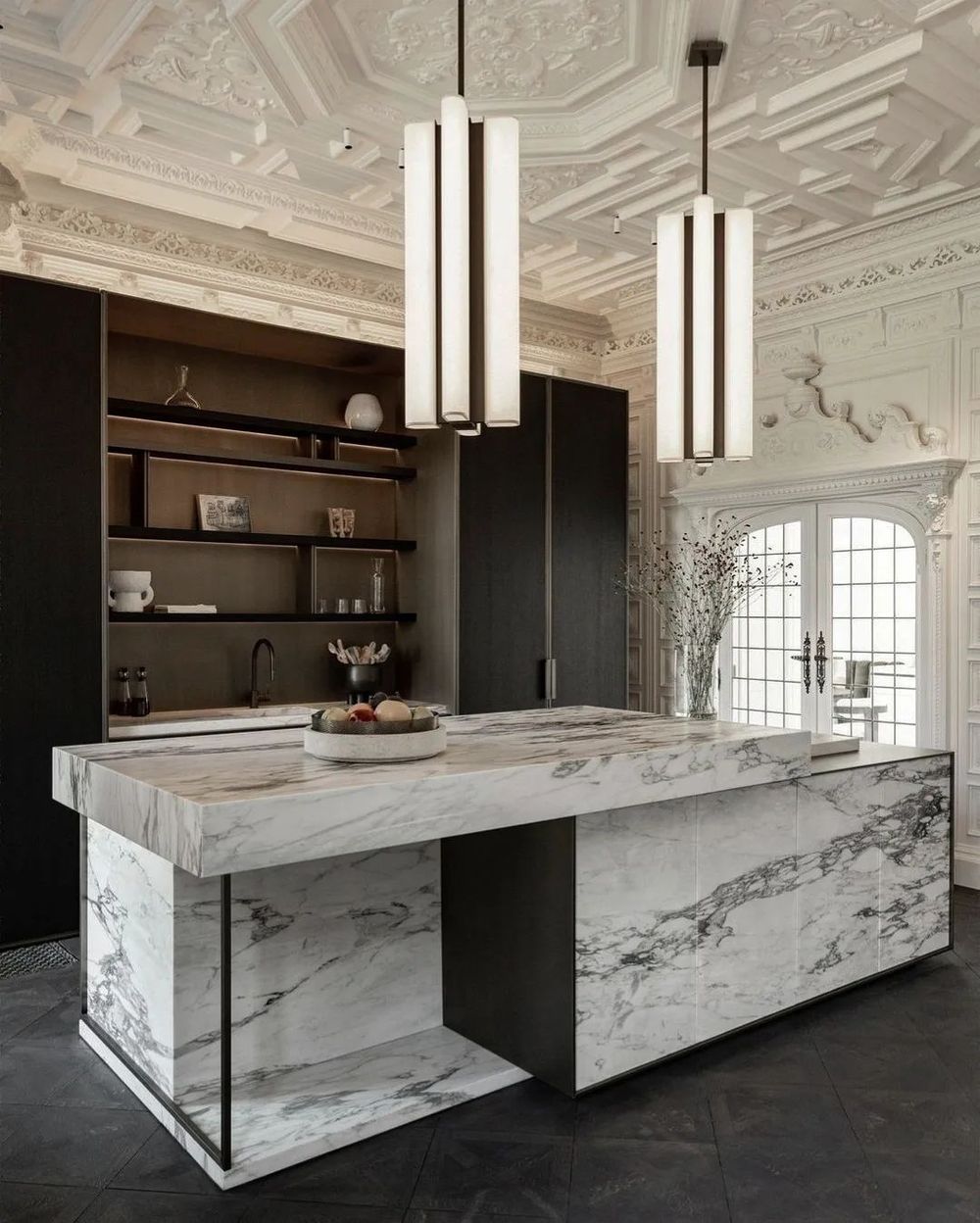 ---
With so many marble kitchen island ideas out there, you're sure to find one that fits what you have in mind for your dream kitchen! No matter what style or design you choose for your marble kitchen island, it's sure to add elegance and sophistication to your home and increase your house value. With the right materials and design choices, you can create a marble kitchen island that is both functional and beautiful. So go ahead and start planning out your marble kitchen island today!