If you're looking for inspiration for how to decorate a coffee station in your home, these charming coffee bar ideas will excite you and get you pumped to make your morning joe each day!
What is a Home Coffee Bar?
In home decorating and design, a coffee bar or home coffee station is a dedicated space or area in the home where coffee is prepared, served, and enjoyed. It's a place where you can get your caffeine fix daily – or at least very regularly! A practical coffee bar set-up can be simple or elaborate, depending on your needs.
The coffee bar is most often found in the kitchen of most homes. Nevertheless, a coffee bar or home coffee station could be integrated into other rooms like the dining room, or living room, or it can be a standalone feature in a dedicated space, such as a pantry or a hallway.
Coffee Bar Must-Haves
There are a few key coffee bar essentials you need to design around.
Coffee bars typically include a coffee maker or espresso machine, mugs, spoons, and other coffee-related accessories, as well as storage for coffee beans or grounds, creamer, and other ingredients.
Design Ideas
Some coffee bars have a minimalist, modern look with clean lines and neutral colors, while others may prefer a cozy, rustic feel with warm wood tones and vintage accents. Regardless of the style, a coffee bar or home coffee station can be a great addition to a home for coffee lovers who want a convenient and stylish space to enjoy their favorite morning beverage.
Coffee Cup Slots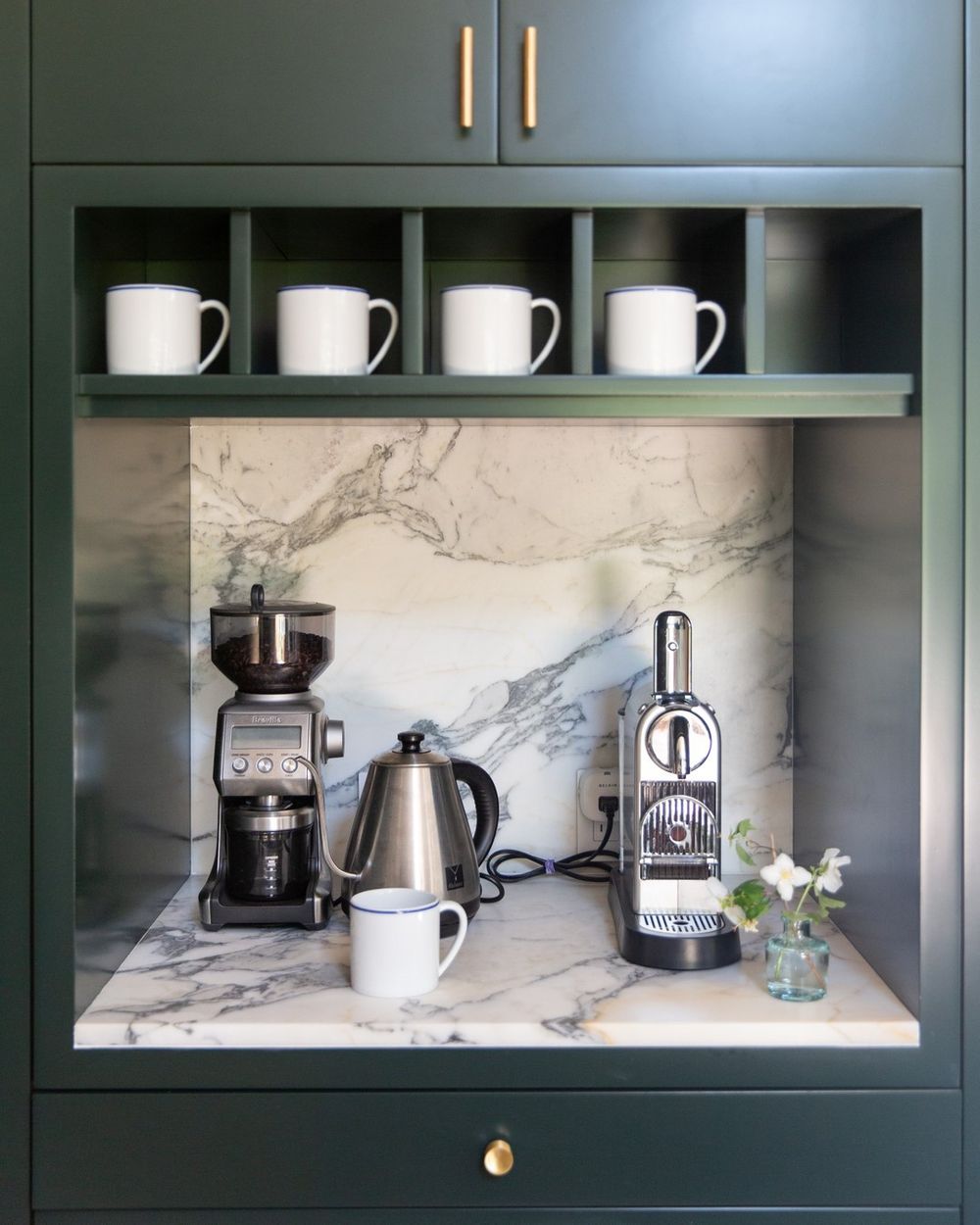 Sage Green Color Theme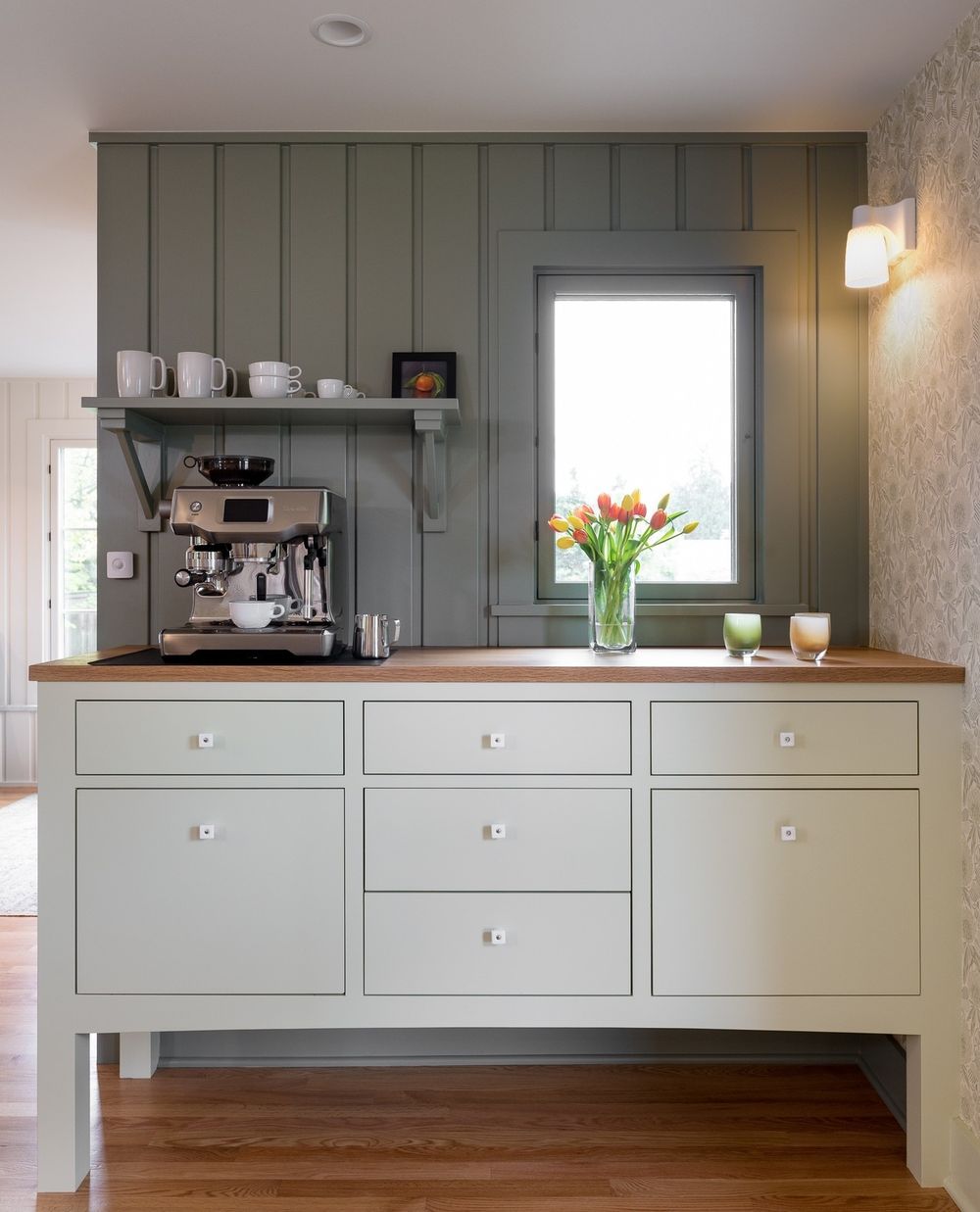 Double Open Shelves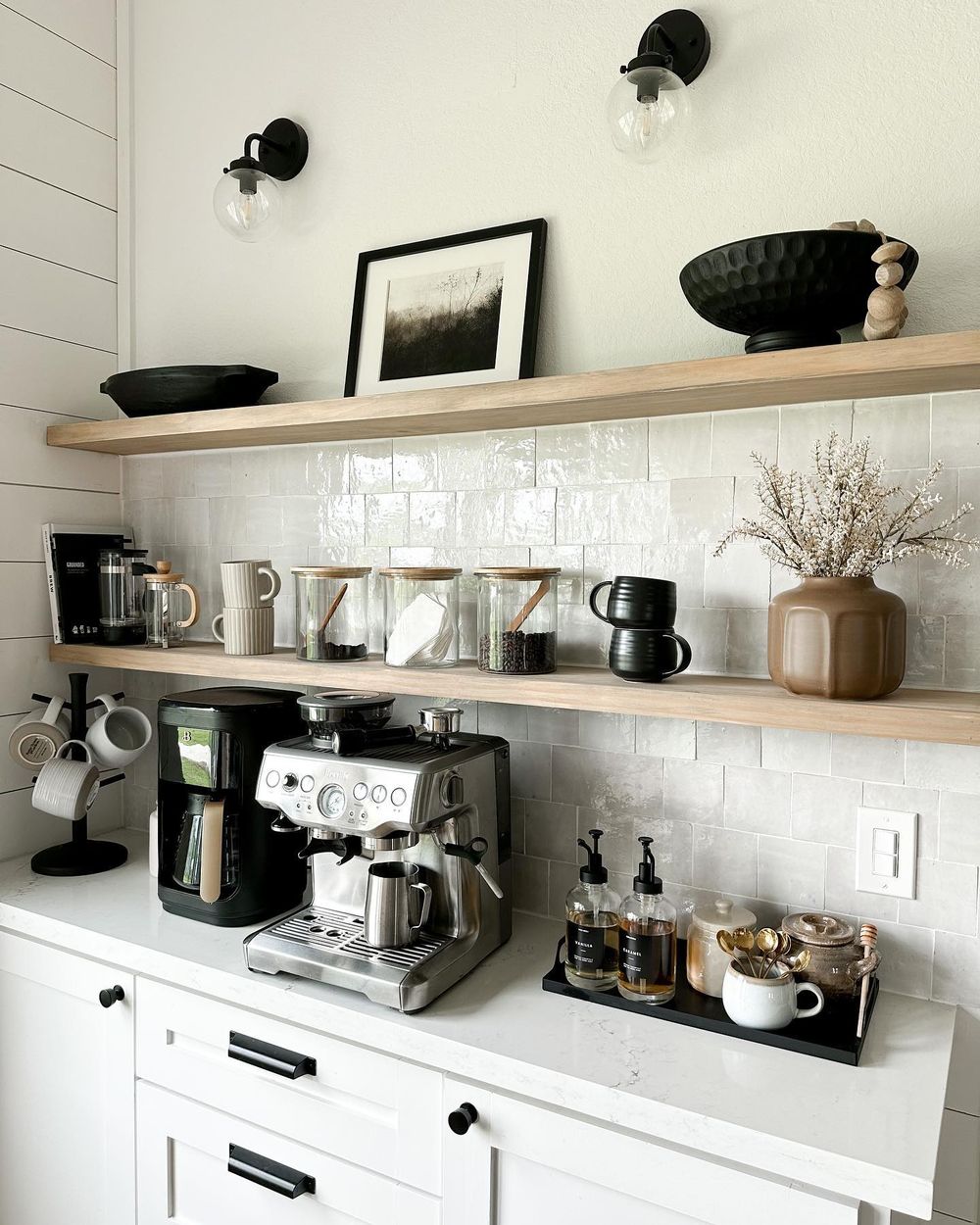 Tiered trays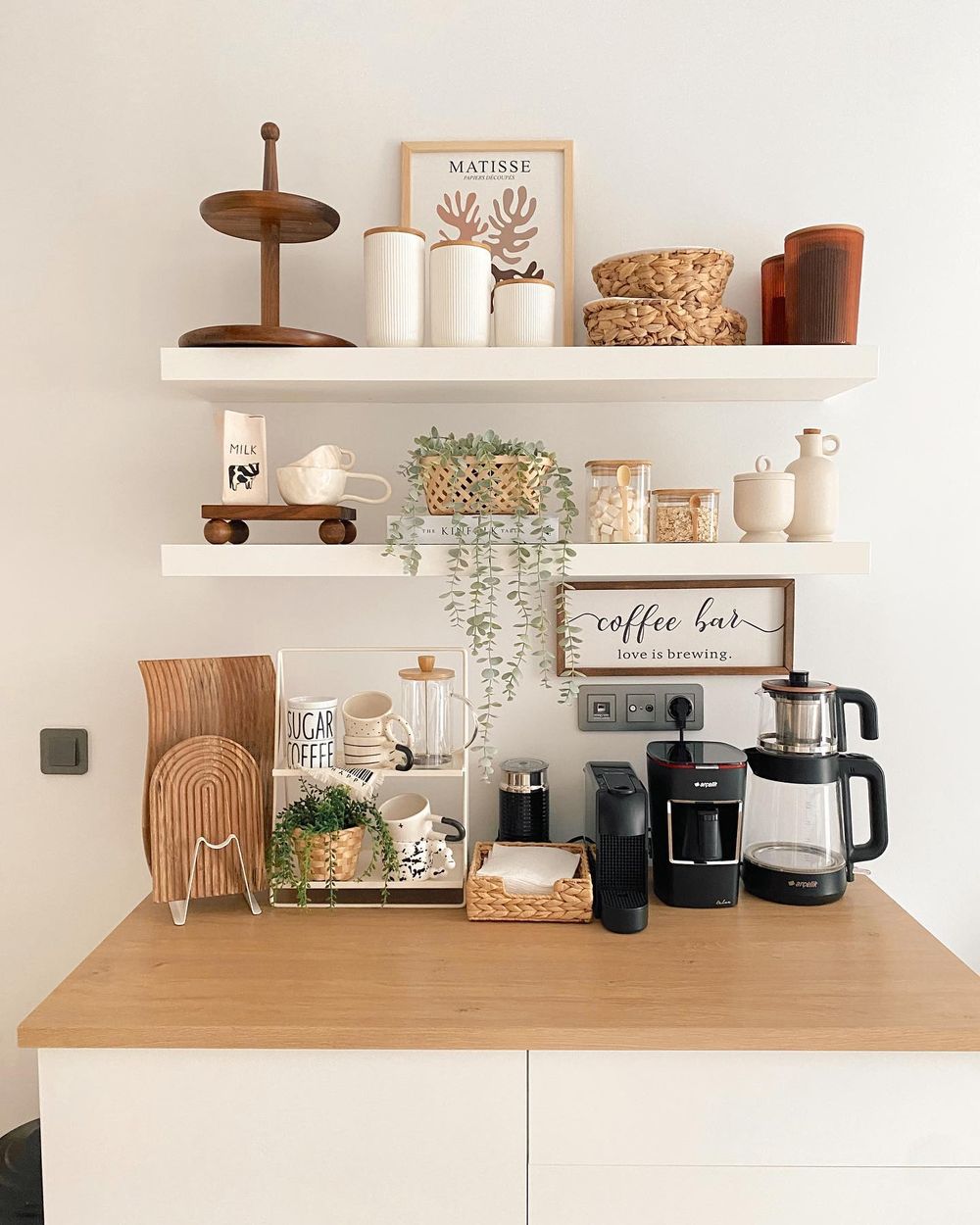 Small Marble Tray
Pull-out Drawer with Additional Shelf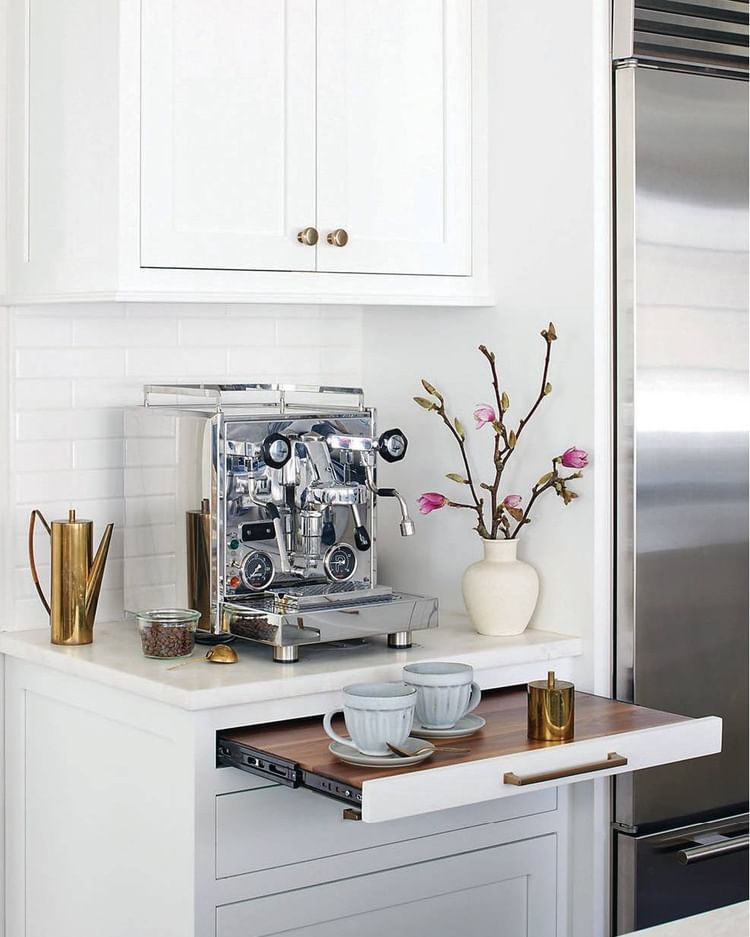 Modern Pastel Color Theme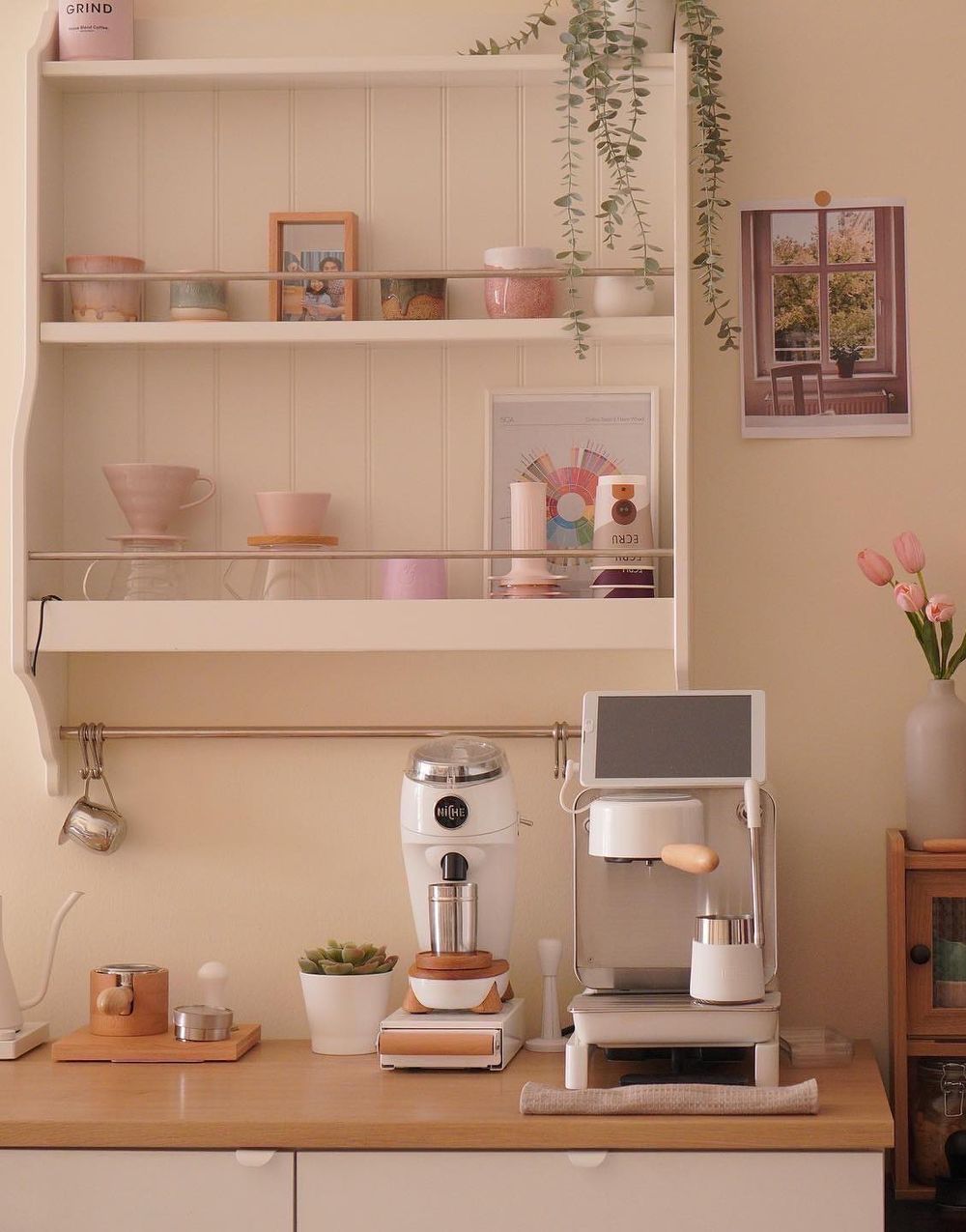 Traditional Vintage Coffee bar Vibes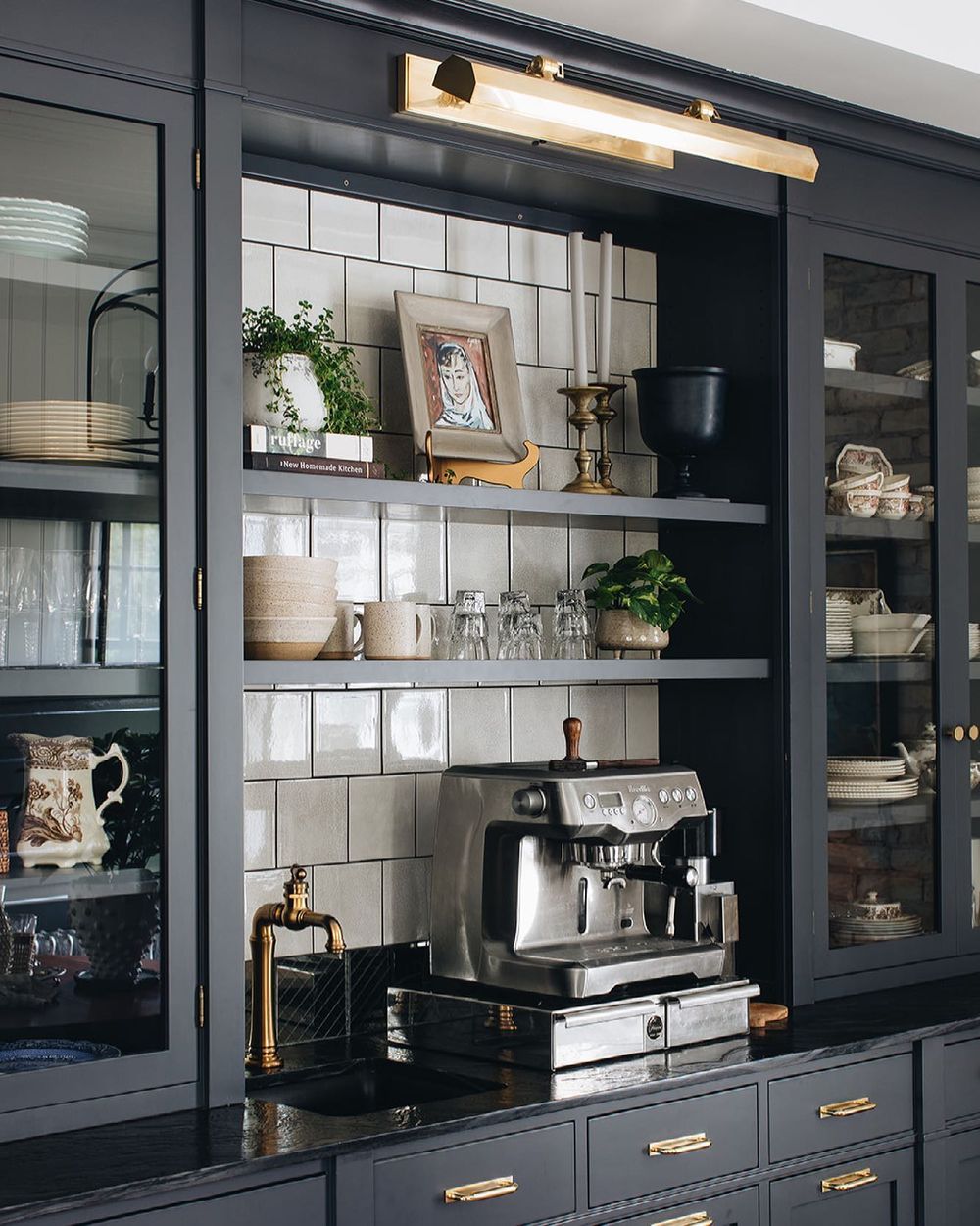 Wood Coffee Machine Stand with Drawer Underneath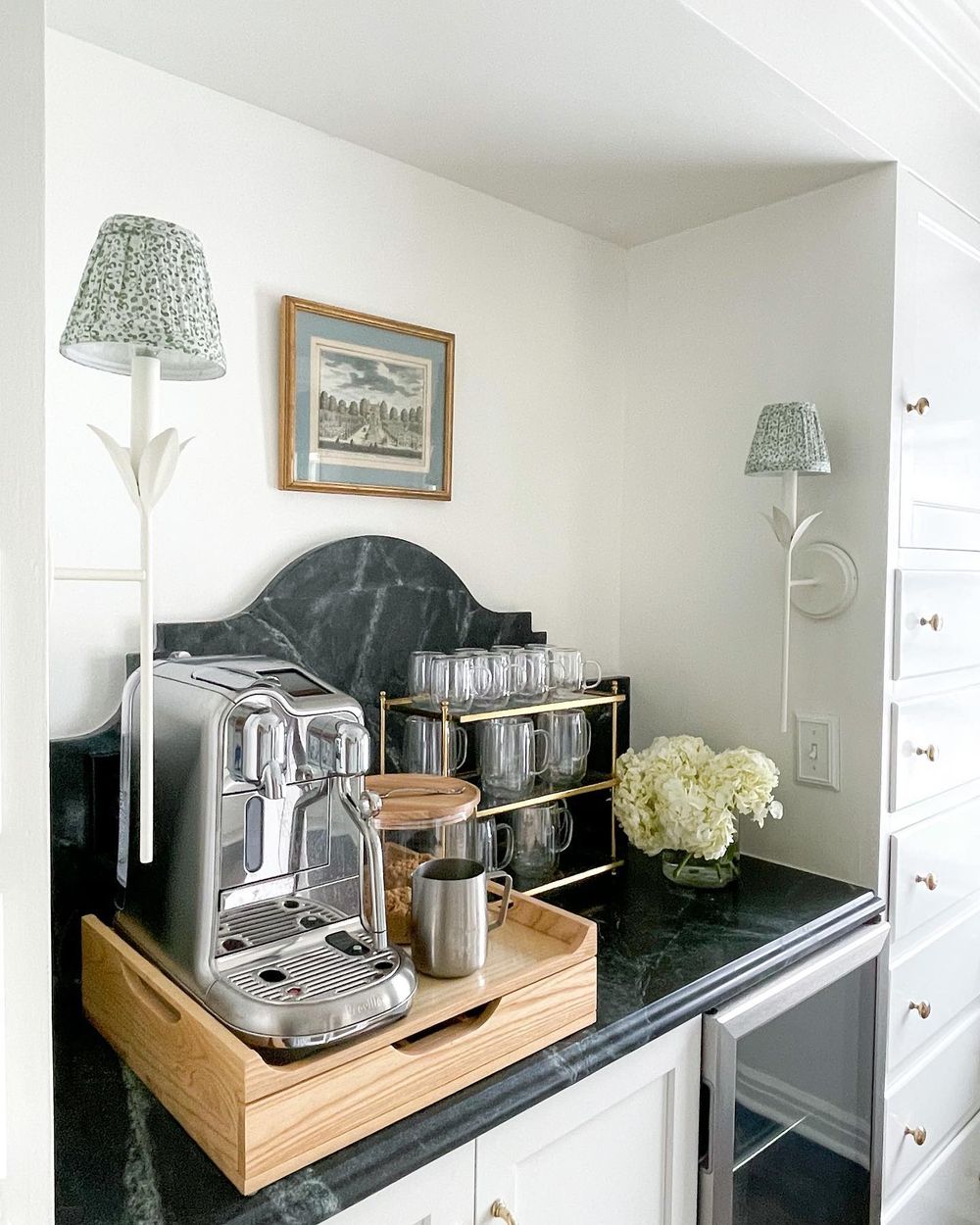 Wood Coffee Machine Stand with Drawer Underneath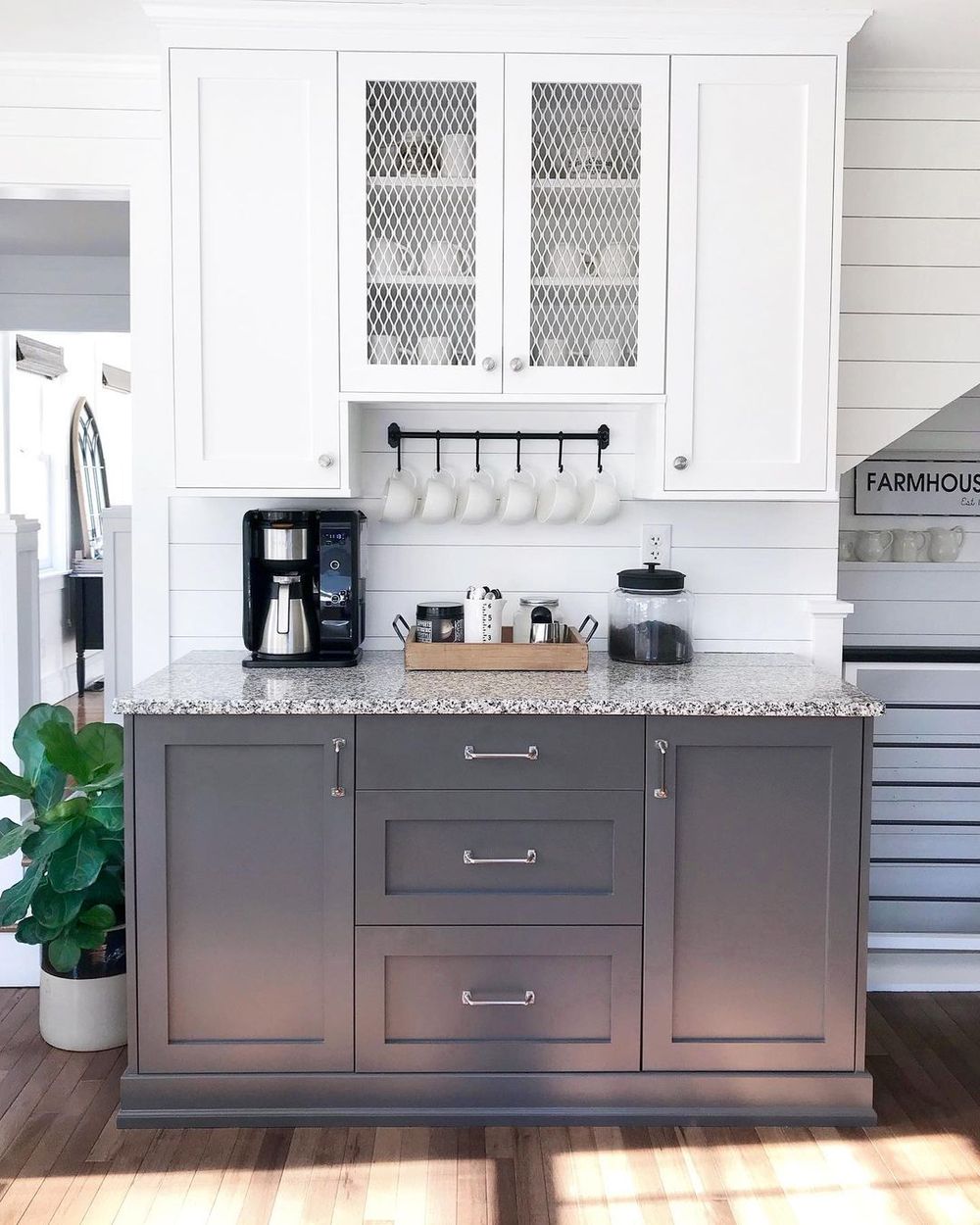 Small Coffee Cup Shelving Unit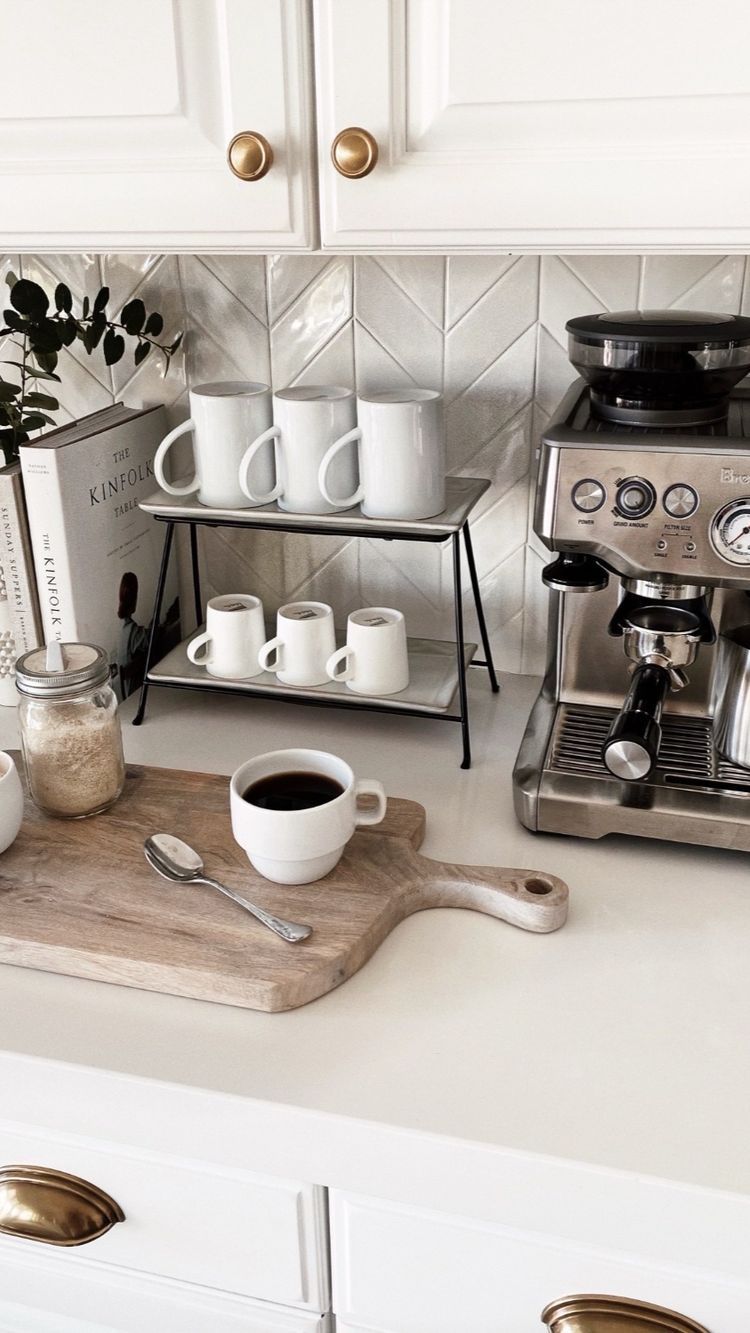 Coffee Station Cupboard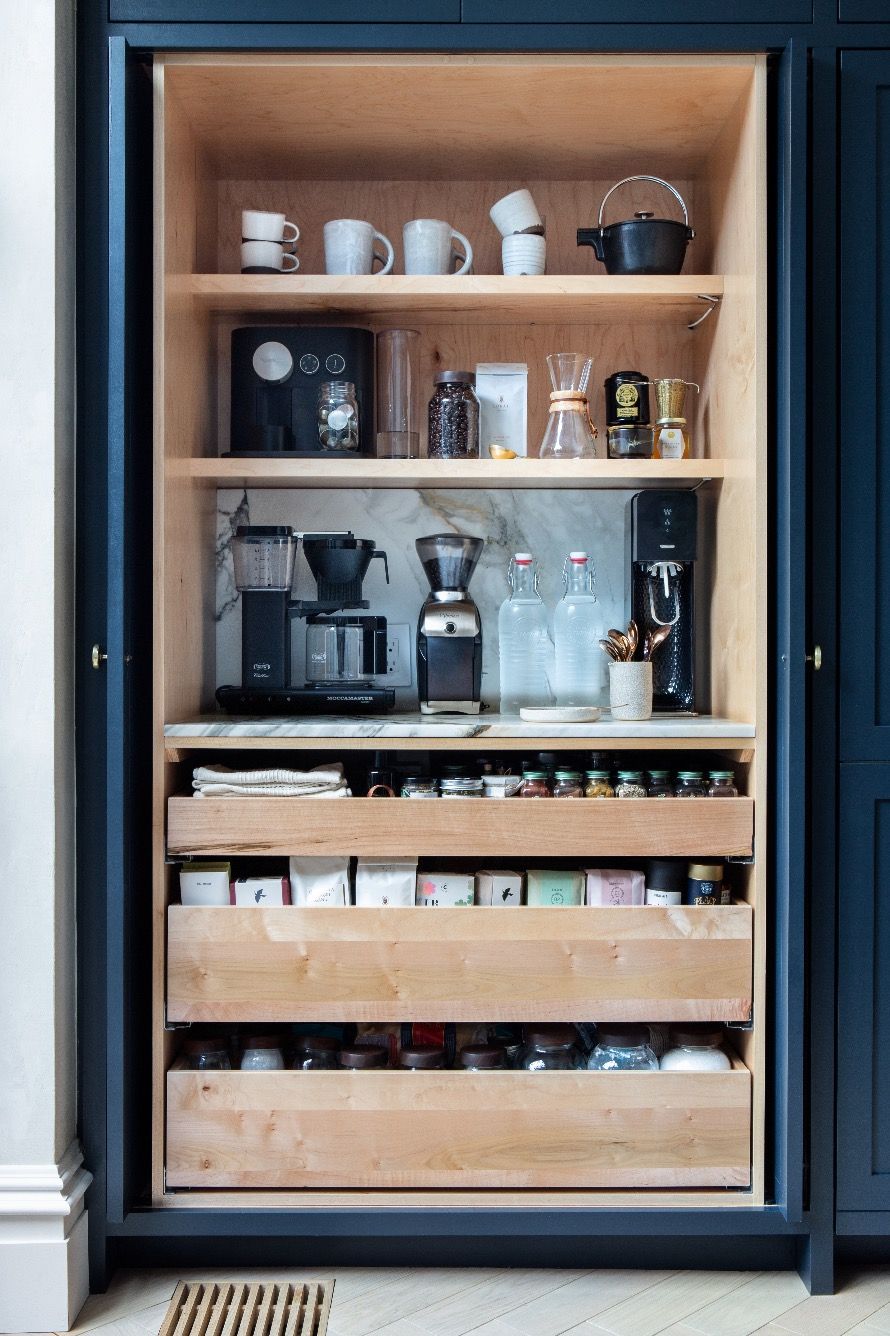 Japanese Minimalism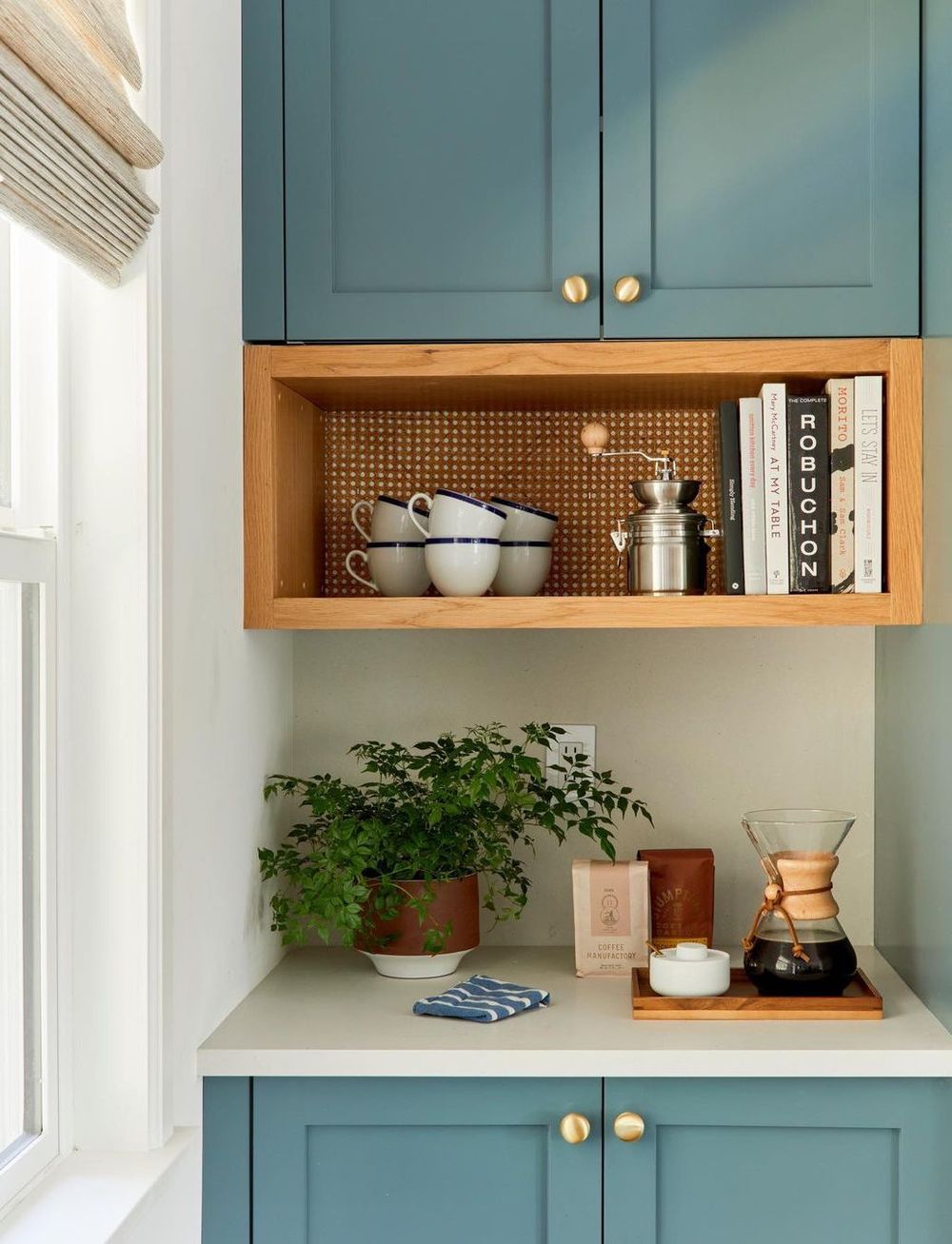 Pot Filler for Coffee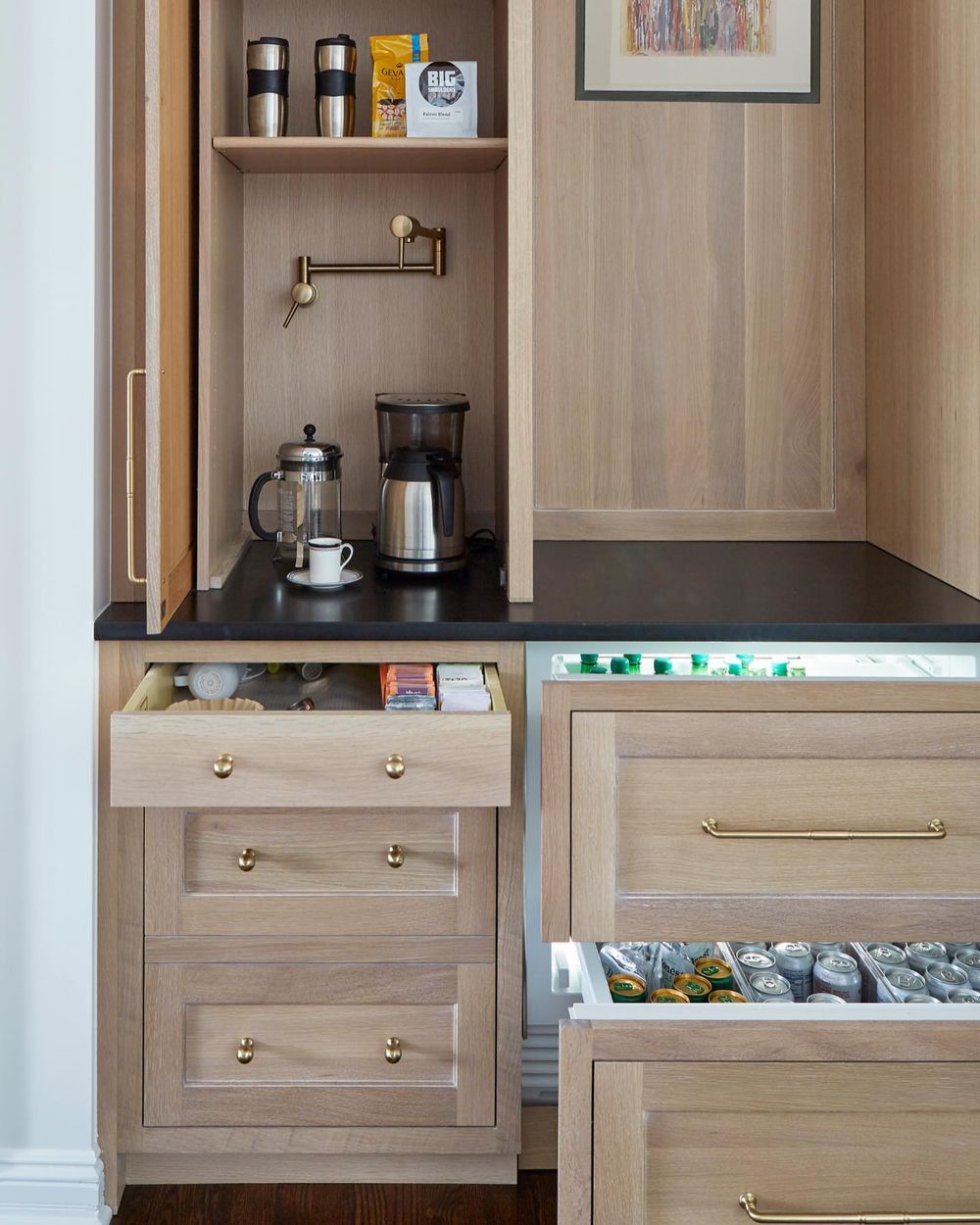 Rustic Console Table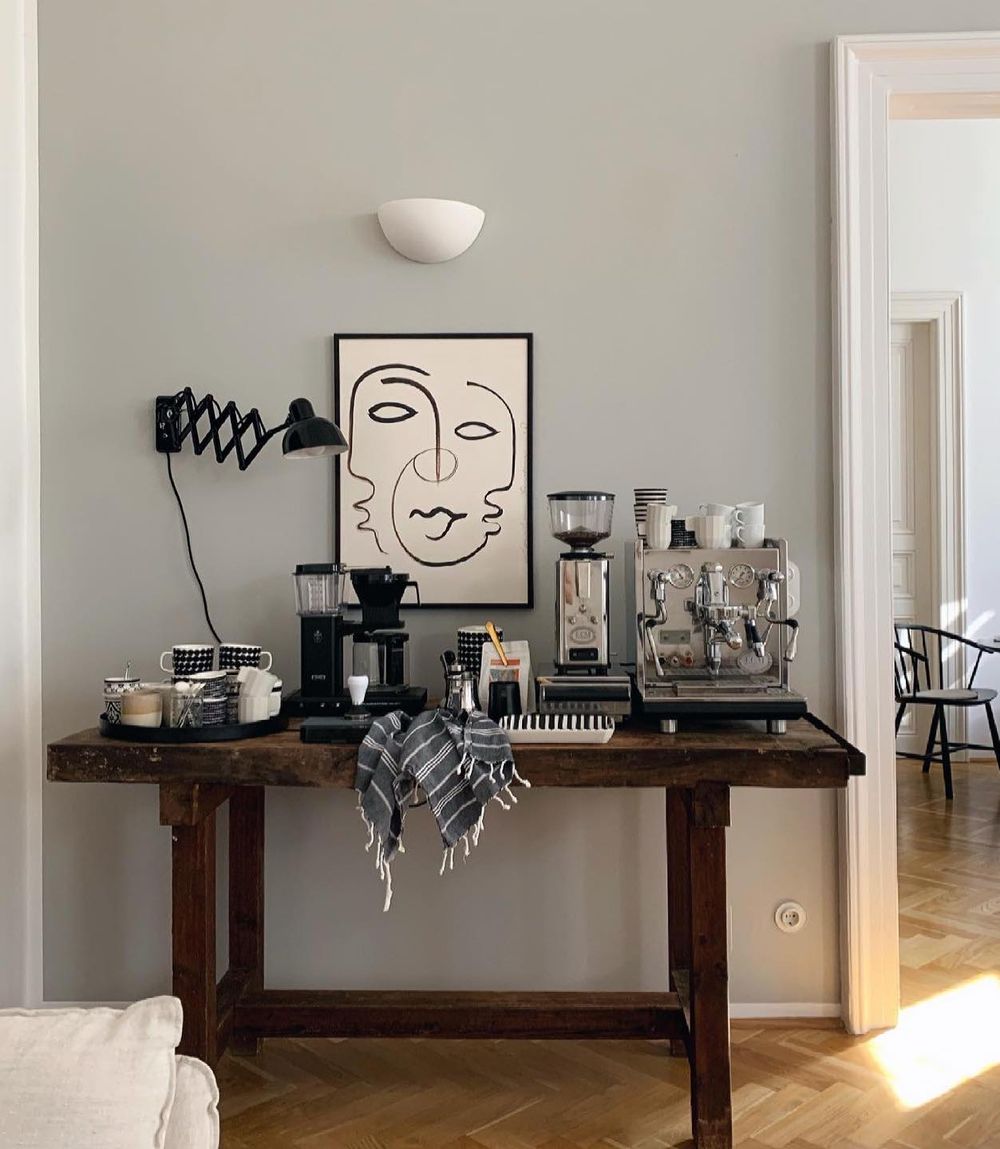 I hope you found these creative coffee bar ideas inspiring!