Gallery walls are one of the easiest and most impactful DIY projects you can do for your home, and they're a fun way to add some life to your home. There are endless styling possibilities for gallery wall ideas, from a collection of photos or artwork to displaying favorite objects.
Gallery Wall Ideas
Here are a few gallery wall ideas to help put up a spectacular gallery wall. Be sure to read our guide on how to make a gallery wall once you know the kind of gallery wall you want in your home!
Stick to One Theme
This could be something obvious, like family photos or favorite memorabilia, or more abstract, such as an assortment of black-and-white images. Here is a gallery wall of seaside landscape paintings.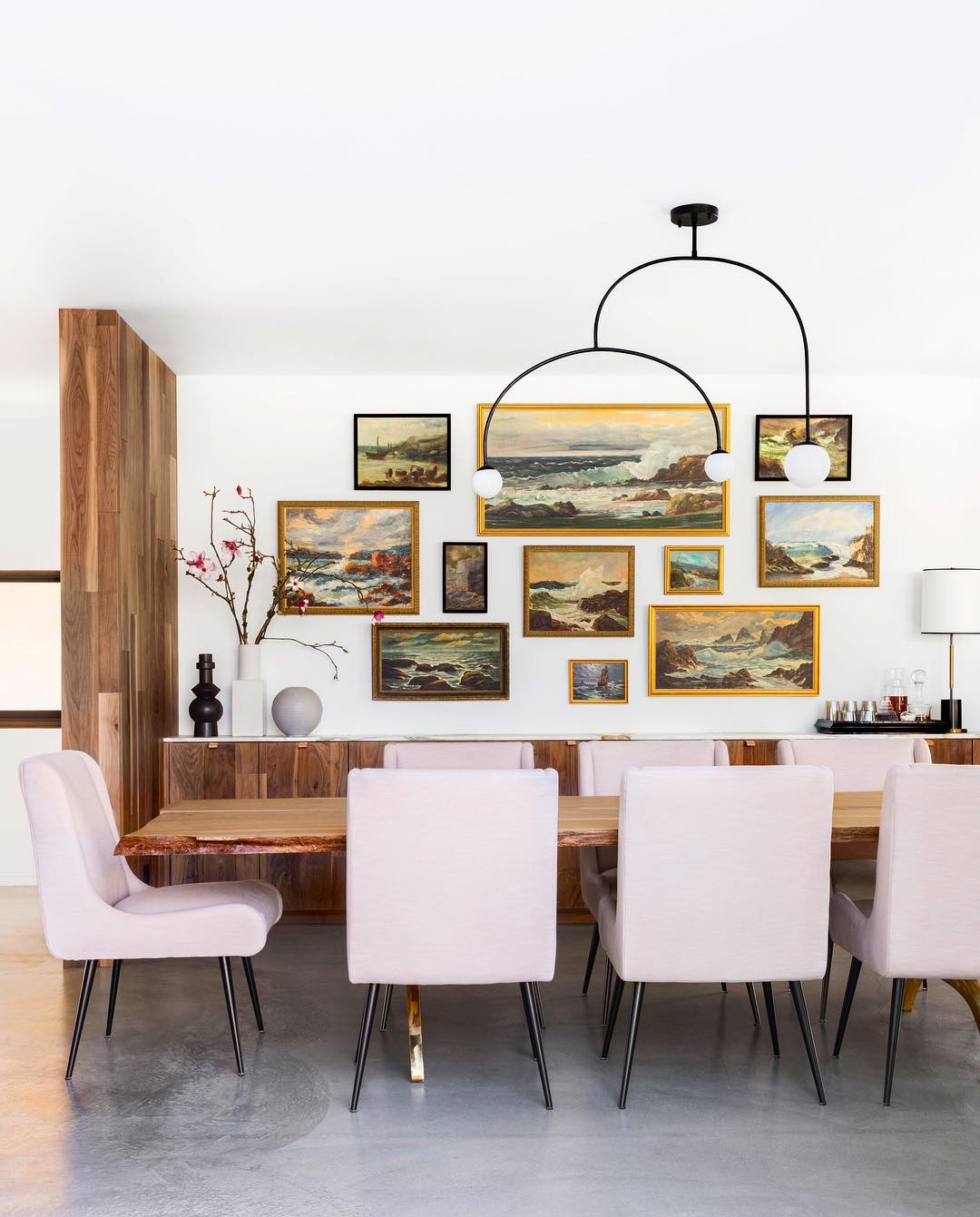 Family Photo Gallery
Create a story with your favorite family photos by grouping them in clusters on the wall and connecting them with strings or ribbons. You can use a souvenir, like a ticket from a loved concert, a letter from a loved one, or a postcard, as a focal point.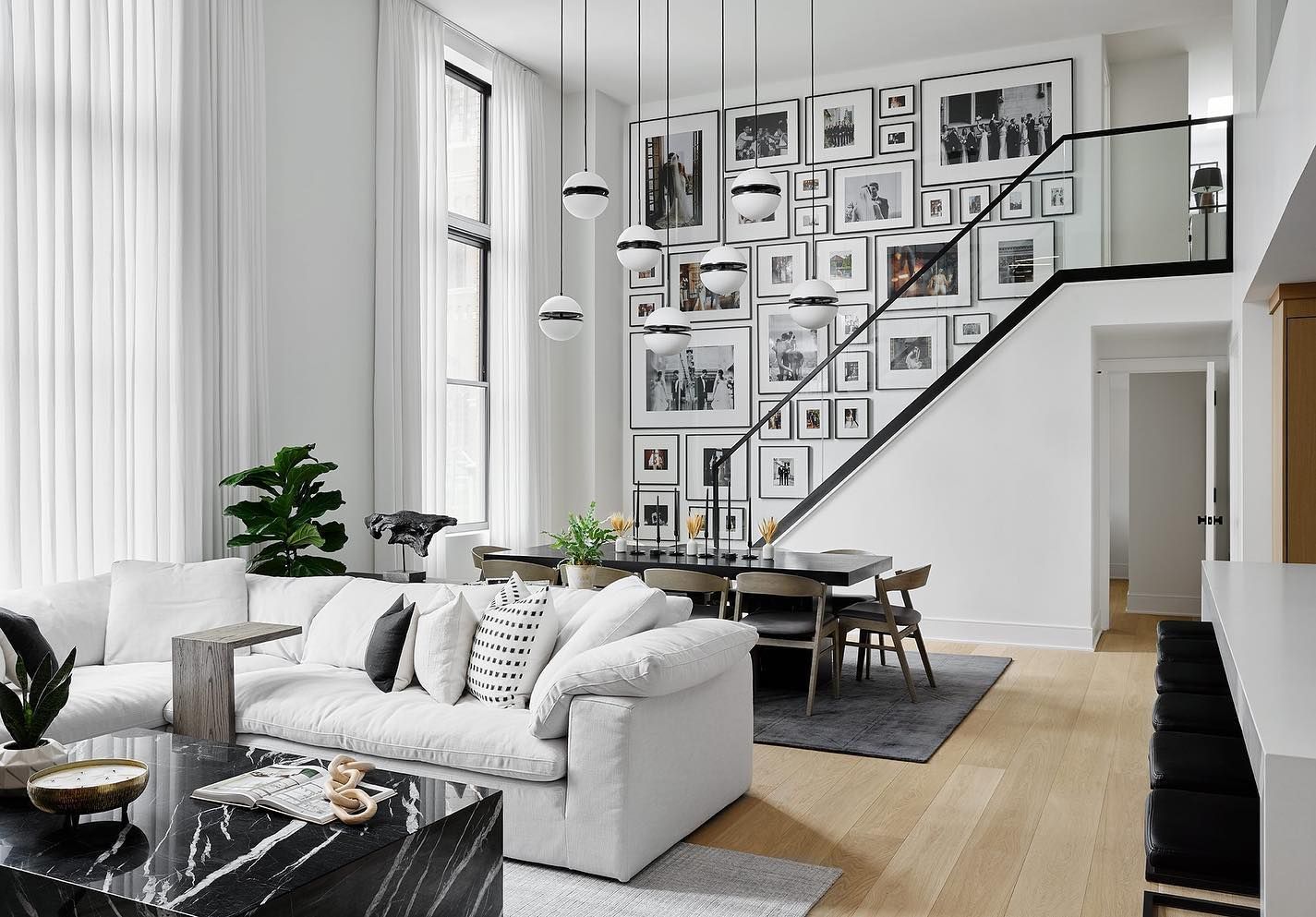 Graphic Design
Don't be afraid to mix and match frames — it adds visual interest to your gallery wall. You can use all white or black frames or varying colors and textures. Consider picking up mismatched frames from antique shops or flea markets for a more eclectic look.
Use Different Sizes
Gallery walls look best when incorporated with a mix of frame styles, shapes, sizes, and orientation-portrait or landscape.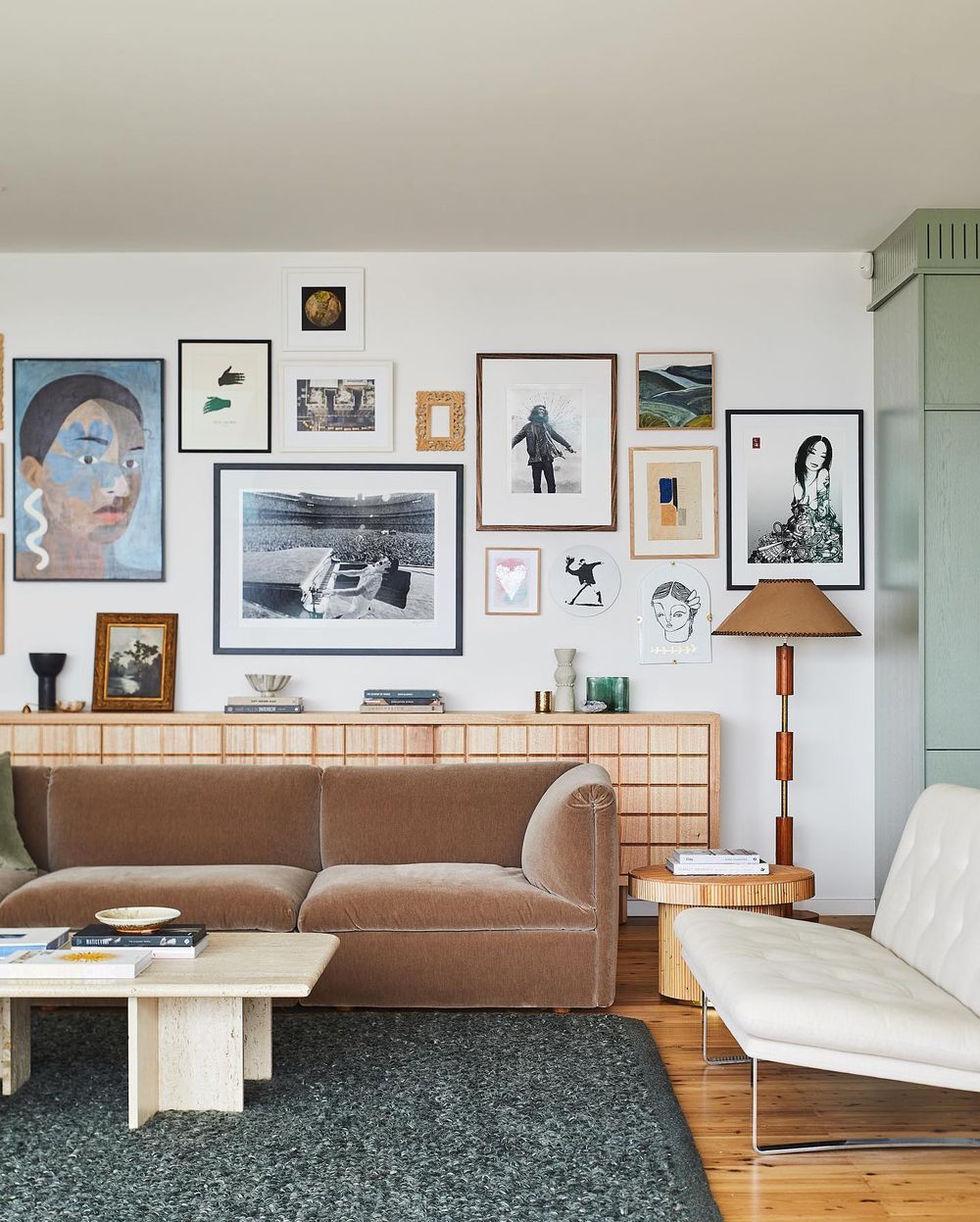 Black and White Photos
If you want to create a timeless gallery wall that will be perfect for years, go for black and white photos. The vintage effect of such images is so chic that you can never make a mistake with them.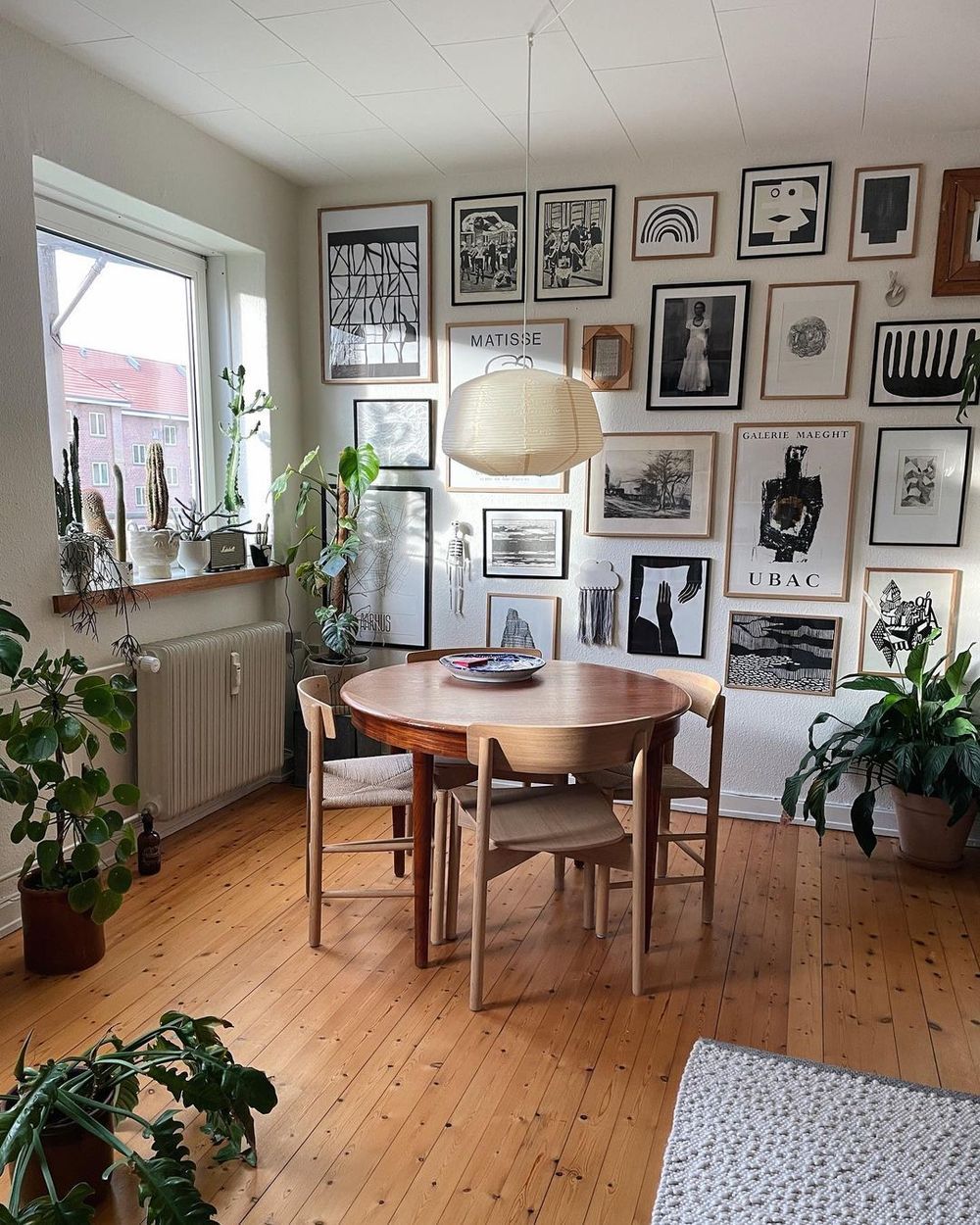 Modern Art and Paintings
This is one of the easiest ways to get started with your gallery wall. Select artwork in similar sizes and frames, then hang them together for a cohesive look. You can also group other items, like mirrors and plates, then add in some paintings, which makes it easy to update your wall as trends change and will keep it looking fresh.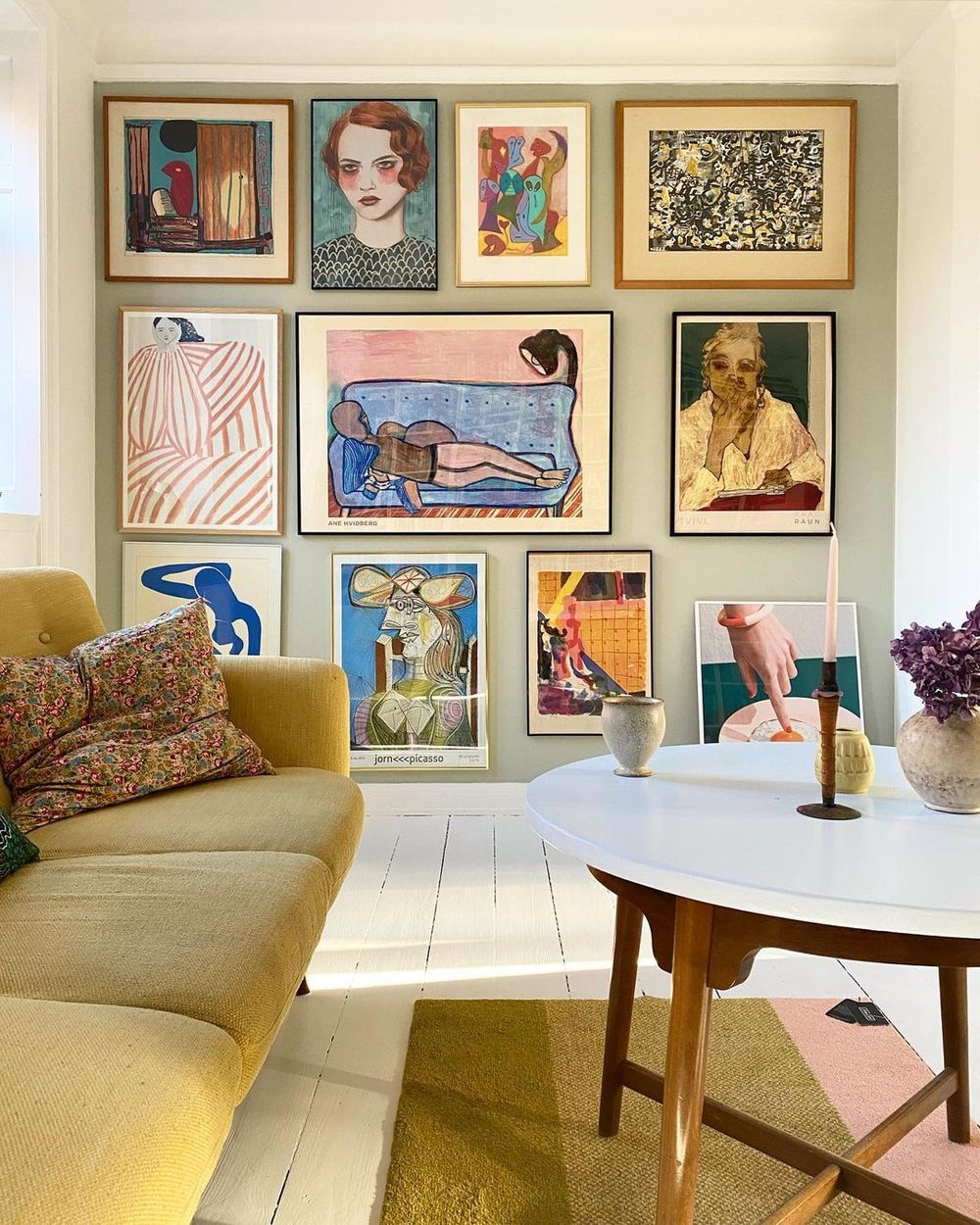 Minimalistic Drawings
When curating your gallery wall, it's important not to overdo it: sometimes, less is more. The secret to an impactful display is simplicity — stick with art that complements each other, and you can't go wrong.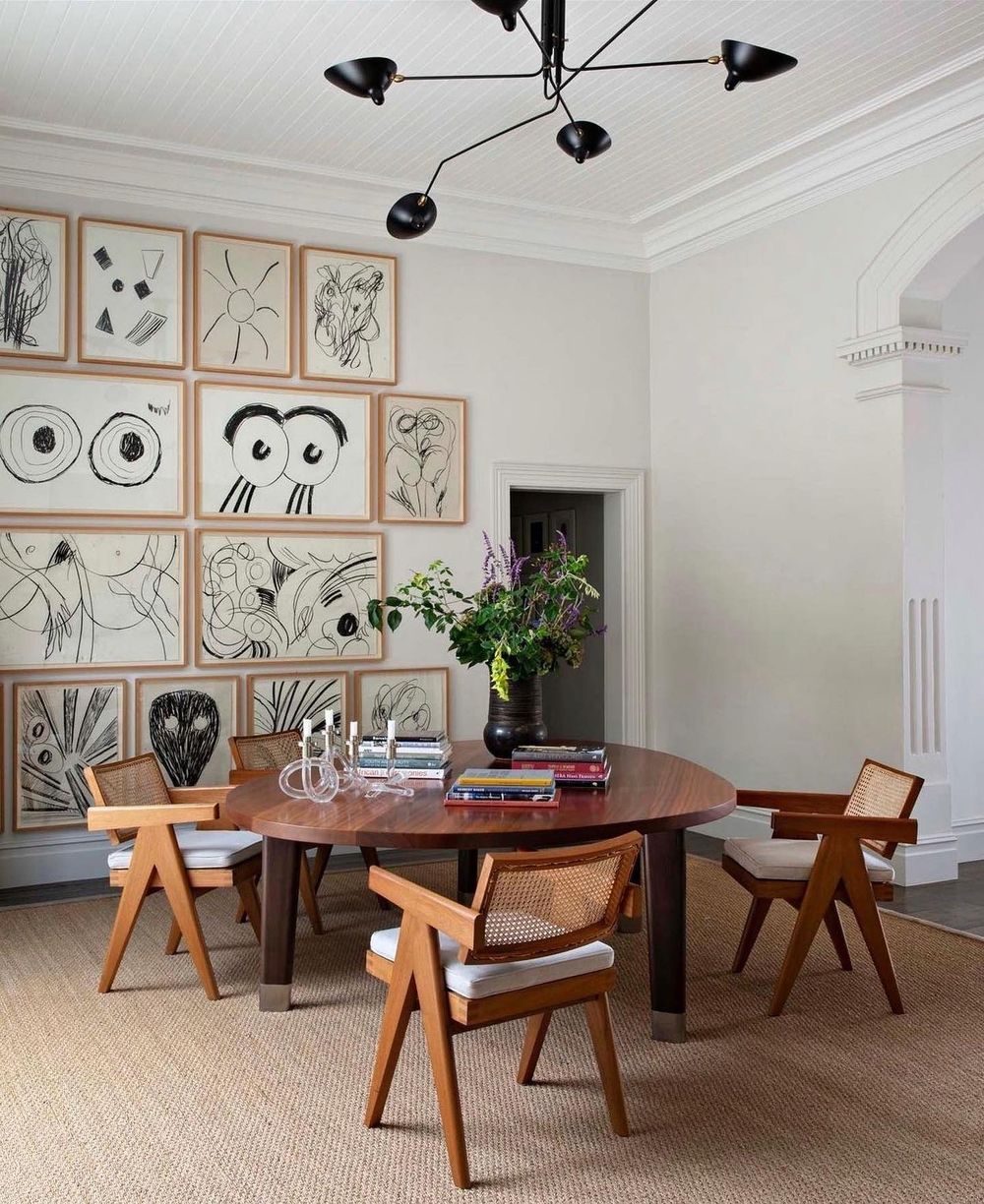 Mix in Mirrors
Adding mirrors as a design for gallery wall ideas is an easy way to fill up some of the space, plus it adds interest by catching the light from different angles and reflecting objects in the room.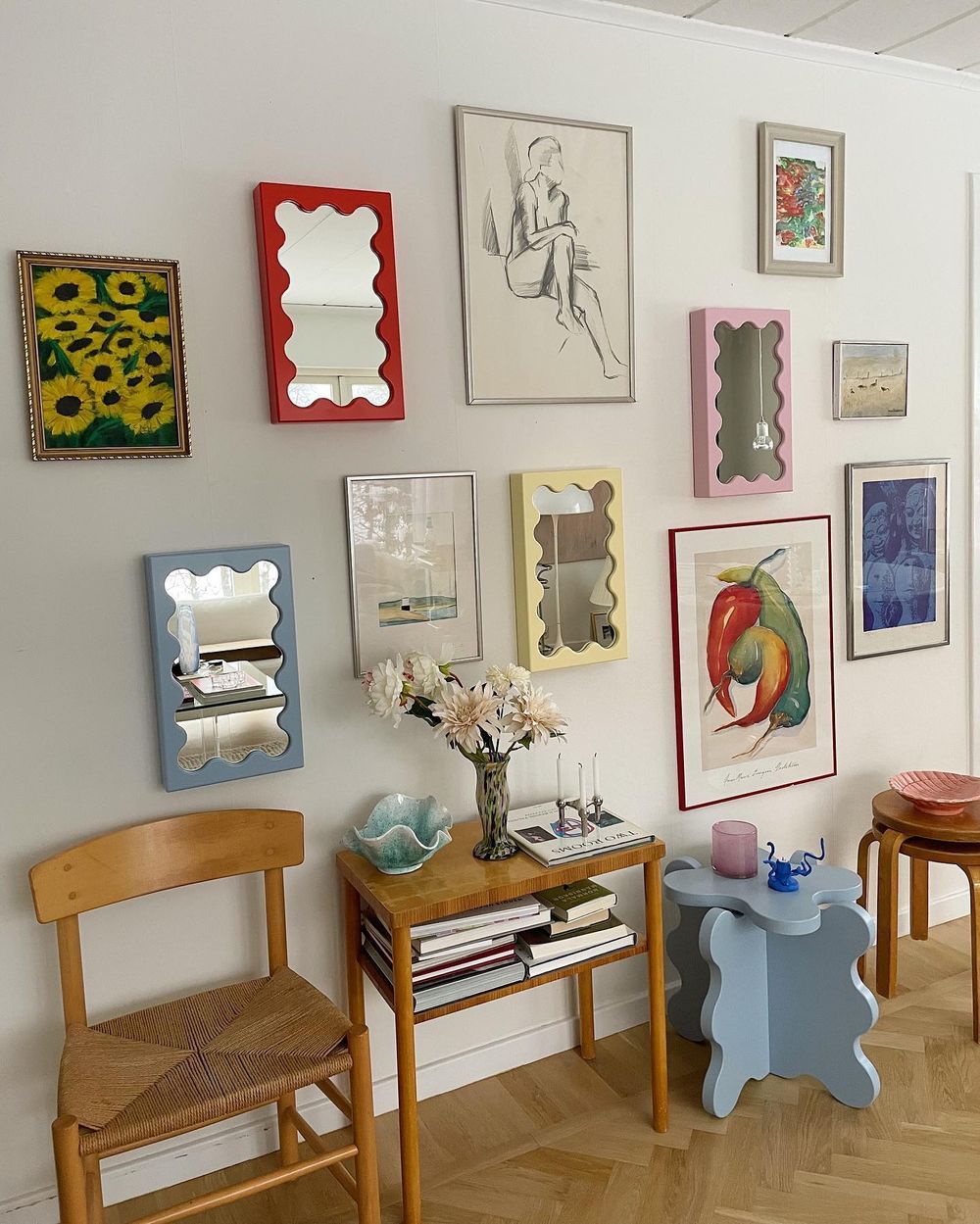 Layer the Frames
A simple gallery wall is great, but try layering frames if you want to add a little more interest. You don't need to be a professional stylist to do it, either. You can start by adding a shadow box or mat board behind your photos for an instant layer. Or, for something even simpler and more affordable, choose some of your favorite photos and print them out in different sizes. Layer them on top of each other for added dimension.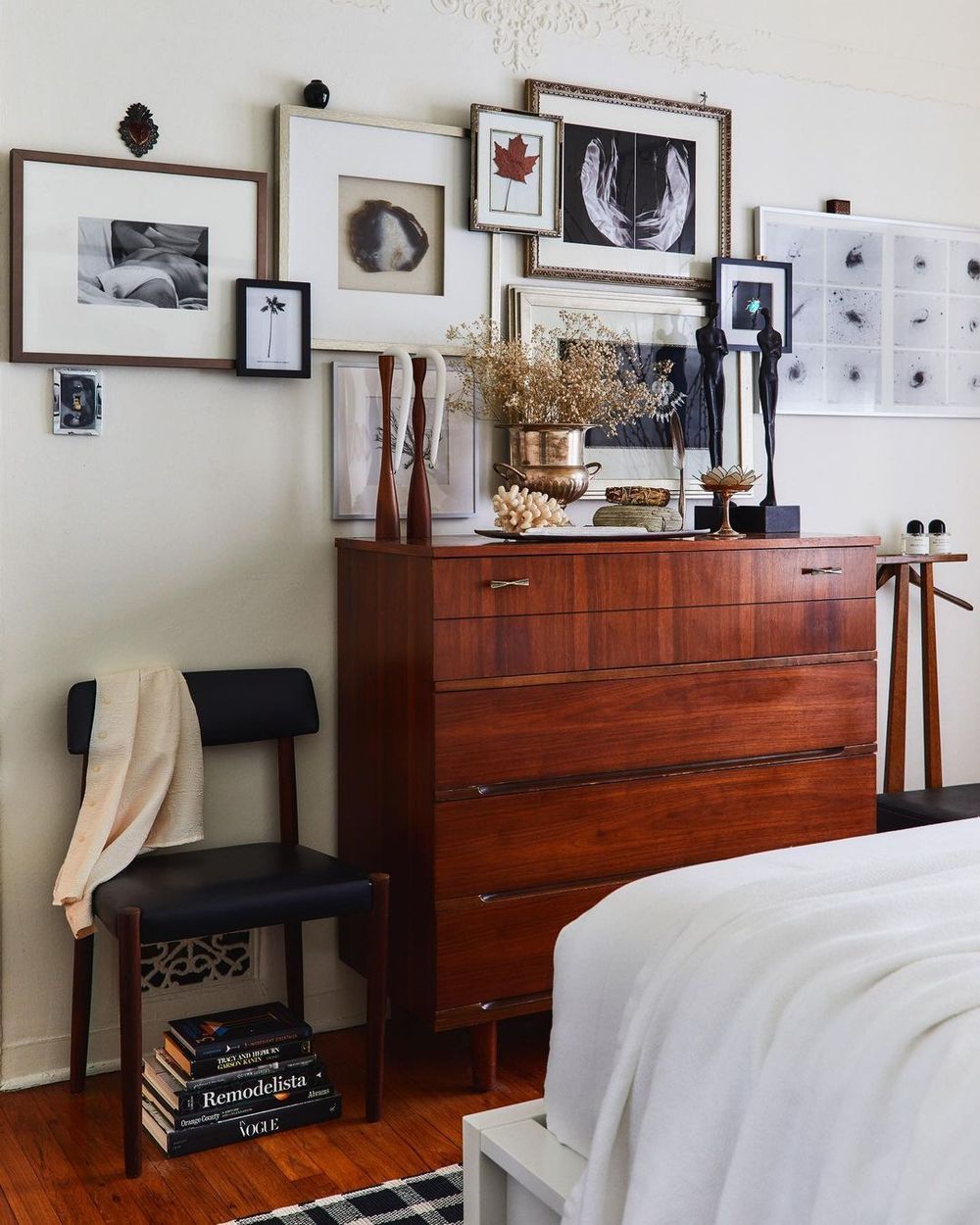 Vintage Chic
Vintage décor for gallery walls is beautiful. Select some vintage photos, art pieces, and a few chic accessories, and mix them all stylishly to get a charming result.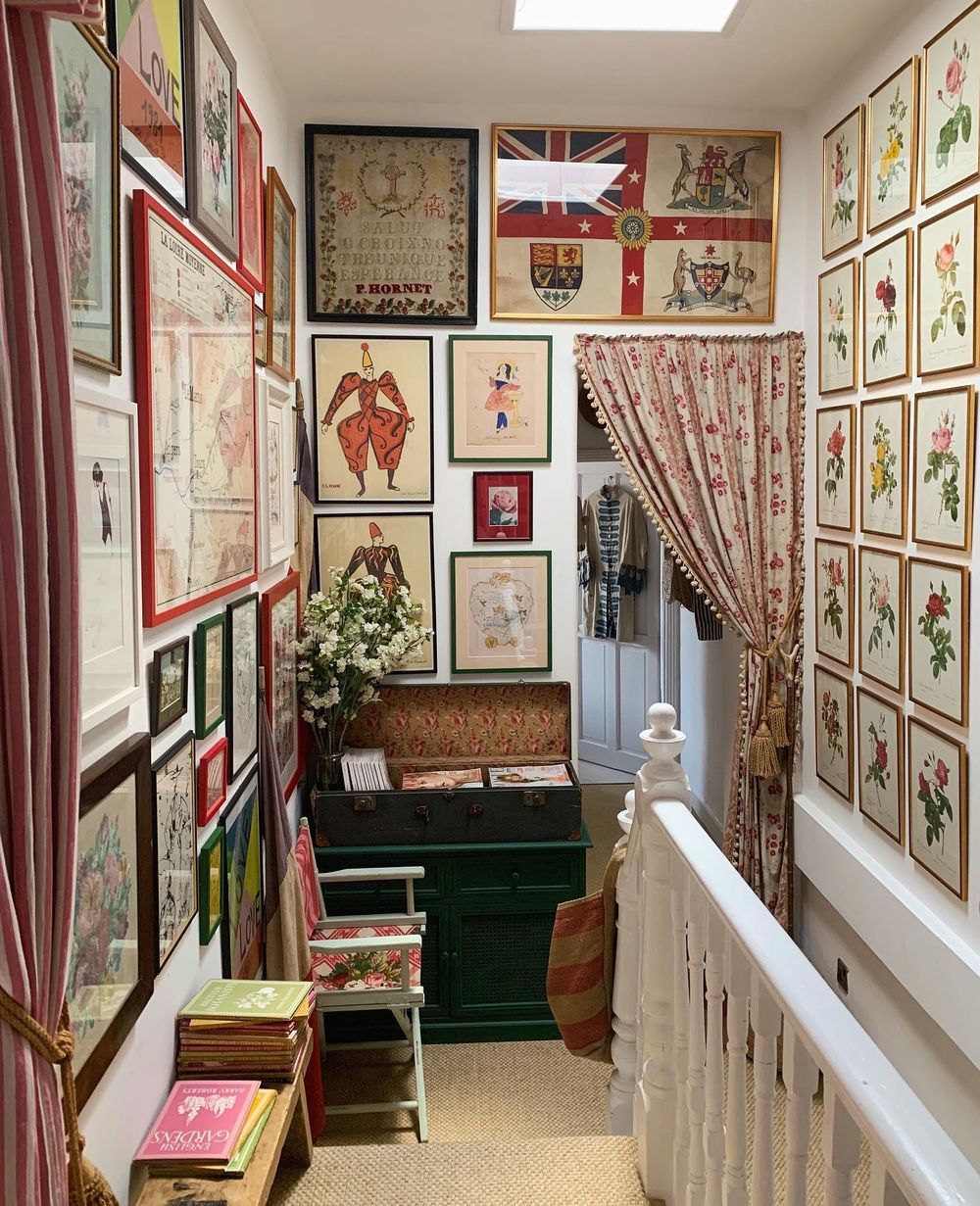 Stunning Photography
Frame up beautiful photos of places, people, and memorabilia that are dear to you or your loved ones, framed in textured frames or frames with bold colors.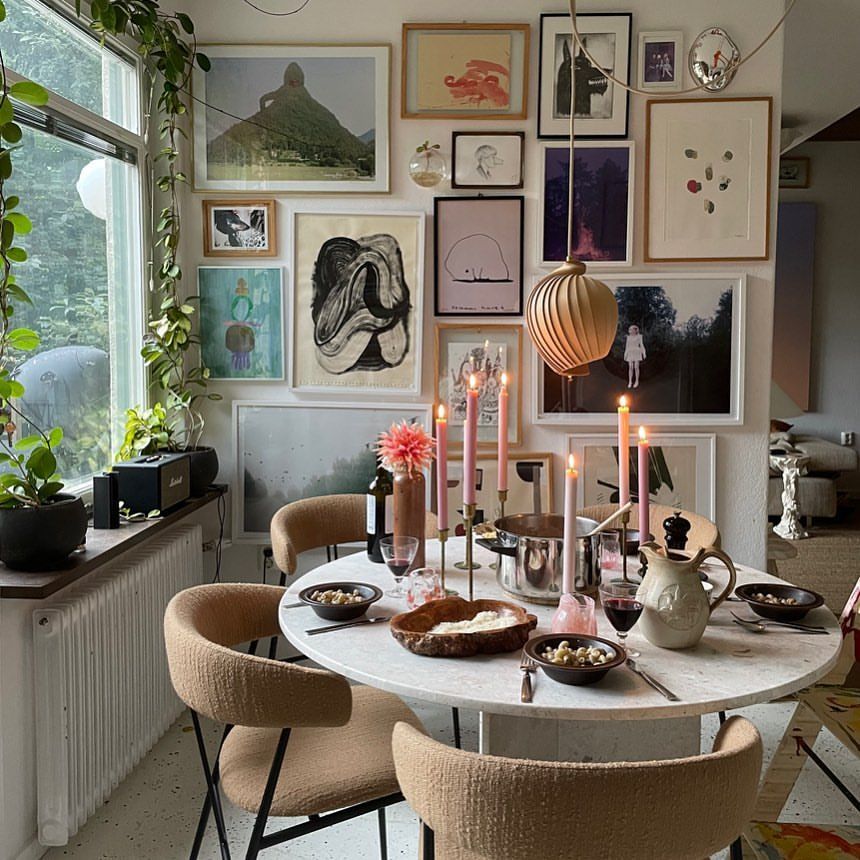 Go Eclectic
Mix up frames of different sizes of frames, some in horizontal position and others vertical. Have a mix of paintings and artwork and photos. Remember, with being eclectic, everything doesn't have to be matchy-matchy.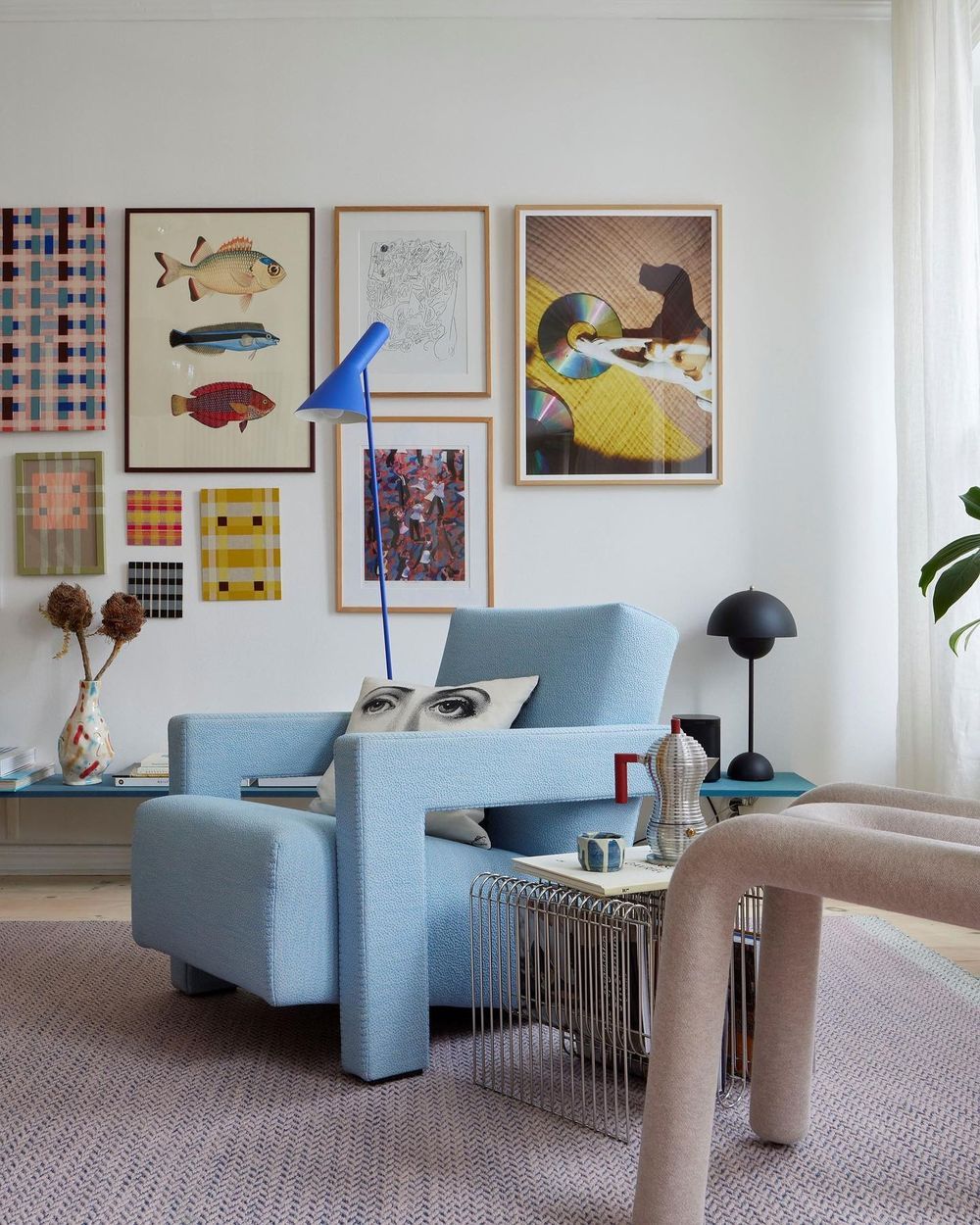 Playful Modernist
Modernist artwork is very much in style right now. One of the best gallery wall ideas is to create a simple yet colorful modernist artwork collection. Play with size and geometry to create a mid-century modern dreamy wall.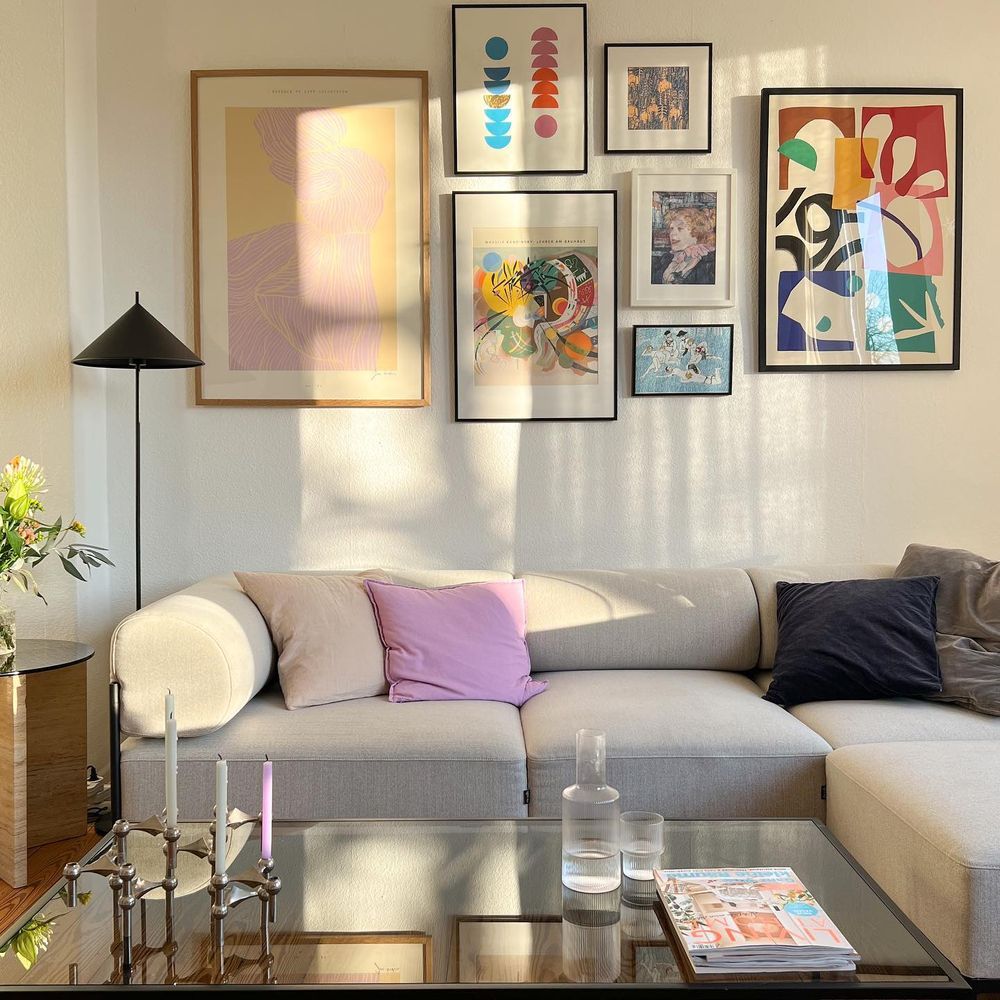 Neutral Palette
When in doubt, a simple beige neutral palette is a great basis to form your gallery wall. You really can't go wrong with a neutral color palette on the walls, and this will help guests from getting too distracted by what's on the wall.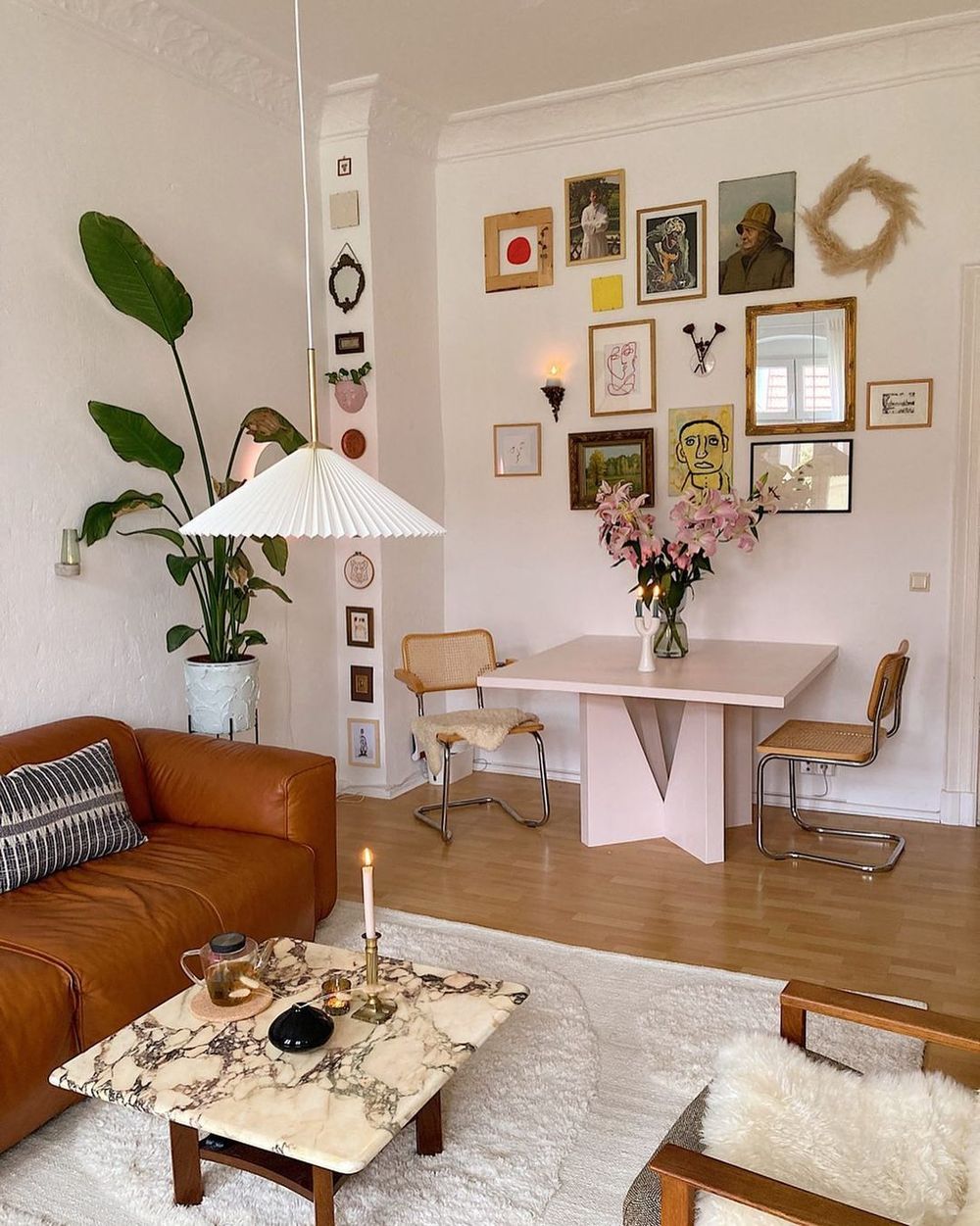 Boho Eclectic
If you love bohemian decor, then a colorful earthy boho eclectic gallery wall could be right for your home design. Here, a group of large, oversized bohemian artwokrs come together to form an eye-catching boho gallery wall!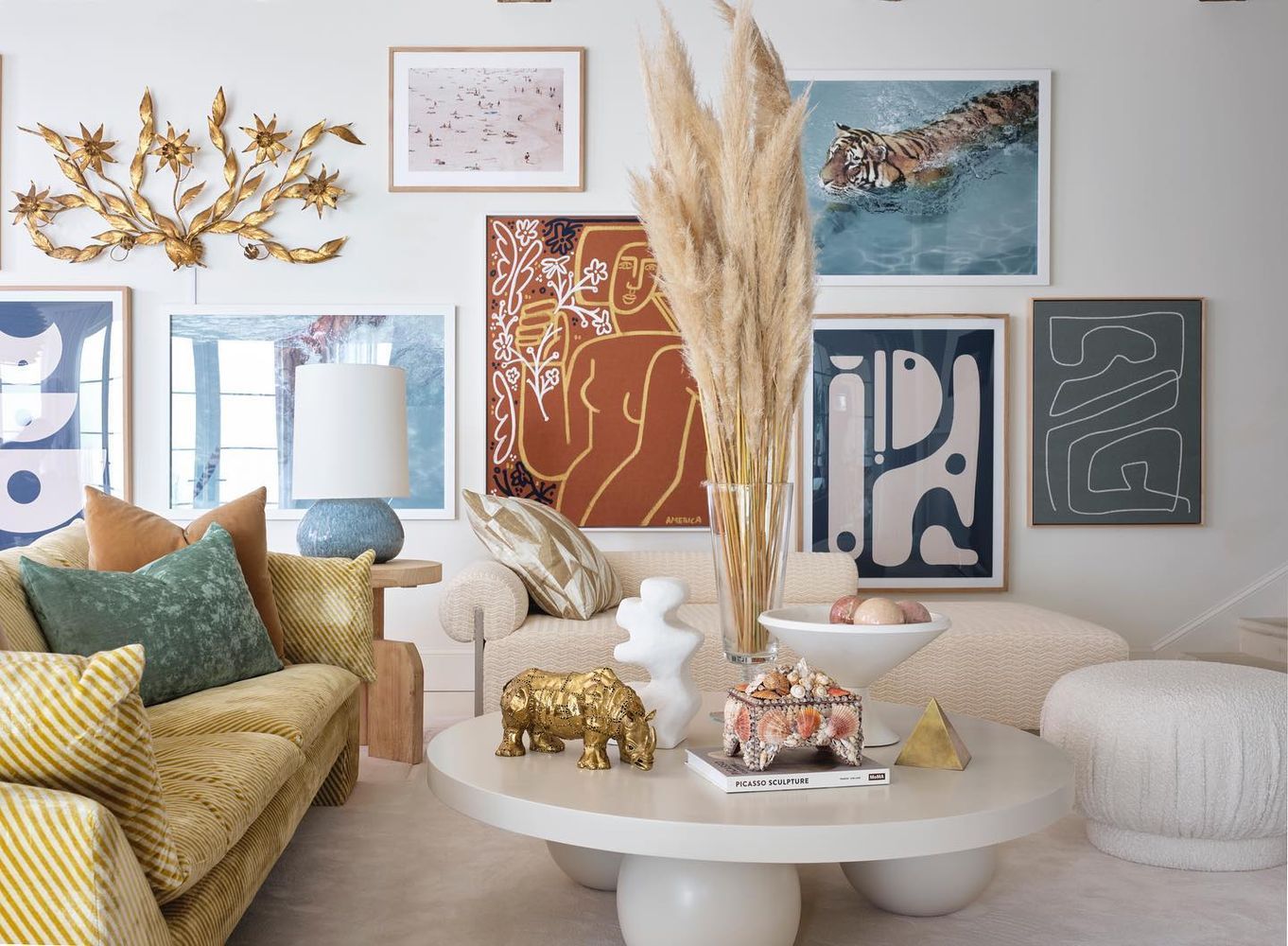 Nature Themed
A nature themed gallery wall is a great way to bring the outdoors in! From fish to nature landscapes to human body forms, there are so many different art pieces inspired by nature to choose from and curate a beautiful gallery wall.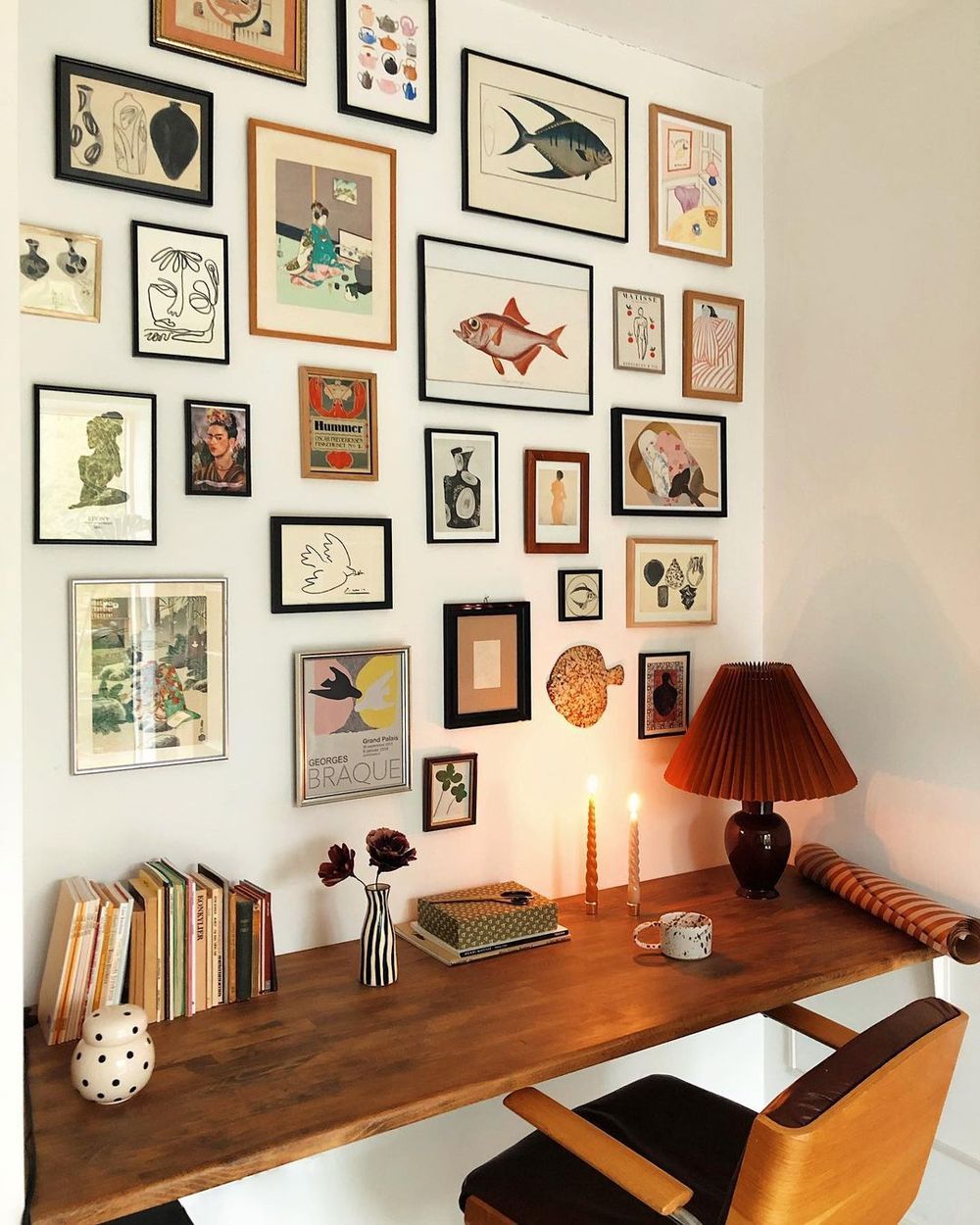 I hope these gallery wall ideas inspired you and gave you plenty of inspiration to create the perfect gallery wall of your dreams!