There's something about a marble kitchen that so many interior decorators and home owners alike, love. If all-marble kitchens feel to contemporary for you, then a good way to tone down the marble is to selectively use wood on your kitchen cabinets or island. White marble and wood kitchens are increasingly common and I see them all over Instagram and Pinterest these days.
I rounded up a few images to help inspire you if you want to go with this look in your kitchen!
White Marble and Wood Kitchens We Love
I love the look of a wood and marble kitchen because the wood really helps to warm up the room. White marble can be very cold and uninviting, but adding wood cabinets or a wood kitchen island can add some warmth to the space, making it much more homey.
Alyssa Kapito designed this gorgeous dark wood kitchen with white marble countertops and a herringbone tile marble backsplash. The wood finish is a little too dark for my taste, but I'm guessing her clients absolutely loved their new kitchen. It's moody and dramatic, but the white marble brightens the space perfectly!
Here we have a blond oak wood kitchen with marble countertops and simple white upper cabinets. I love the balance of beige wood lower cabinets which add just enough warmth to prevent this white kitchen from looking too much like a hospital!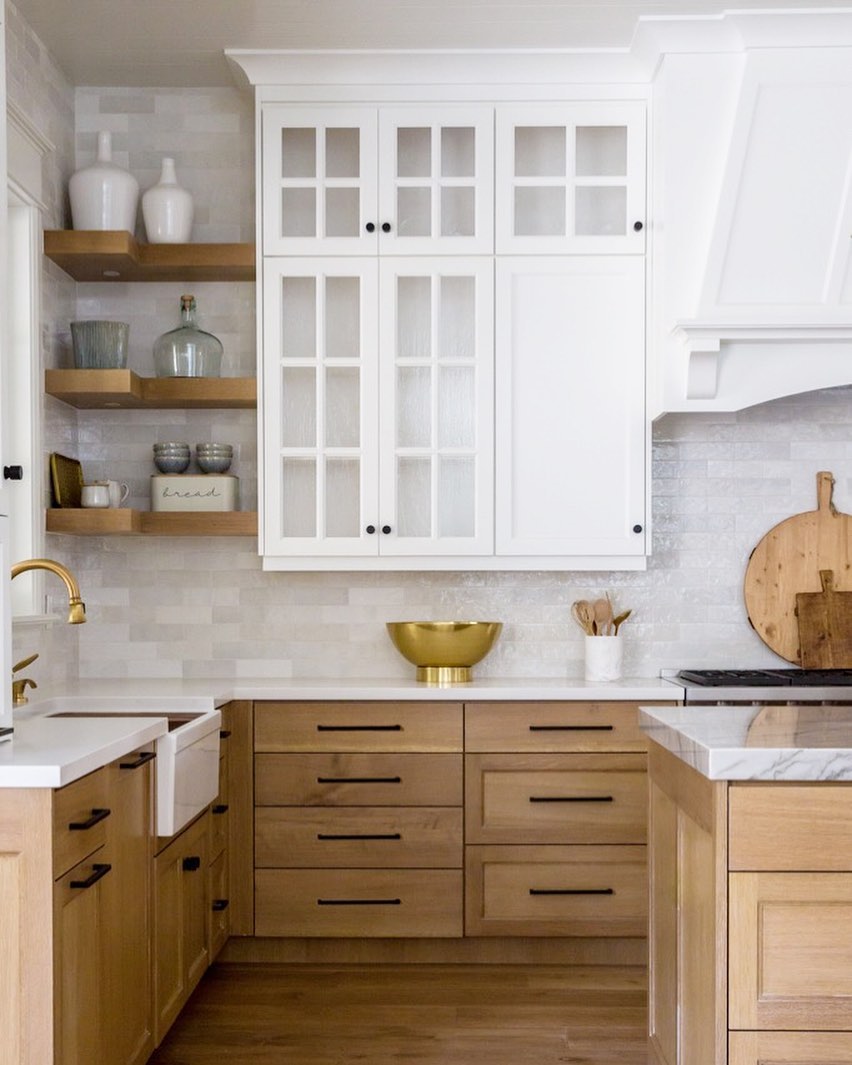 This kitchen, designed by Huit Laguna, is the perfect coastal casual space! It's definitely my favorite out of the bunch. The warm brown wood contrasts perfectly with the stark white marble. Brown leather bar stools were the perfect choice to round out the space.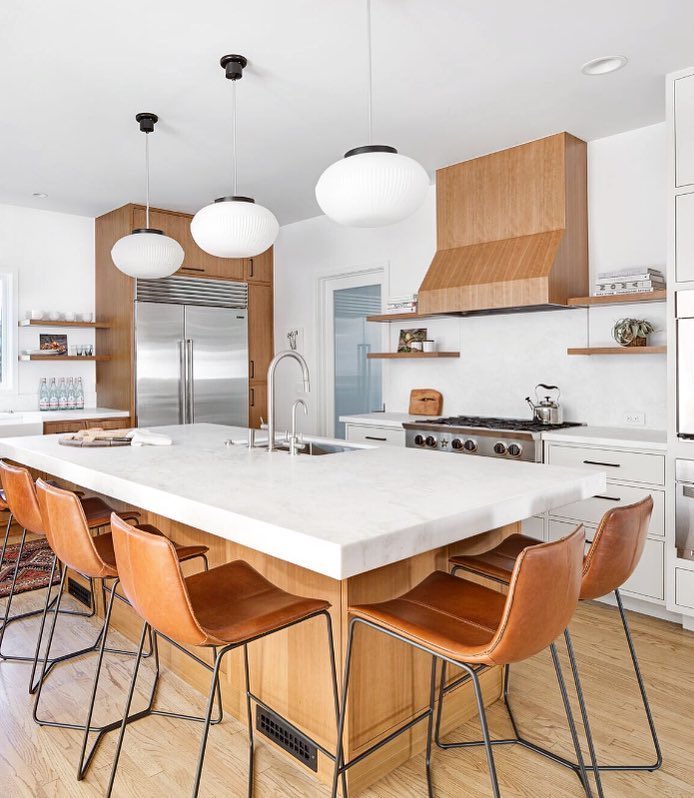 This minimalist kitchen features warm brown wood cabinets with industrial style metal bar pulls and a simple white marble countertop to finish. The wood floating shelves are a nice finish to complete this kitchen.
Lastly, this mid-century modern style kitchen really brings out the wood grains in the cabinets. It's more heavy on the wood than the other kitchens, but I think it works nicely. A simple white marble countertop keeps the space feeling airy, light, and fresh!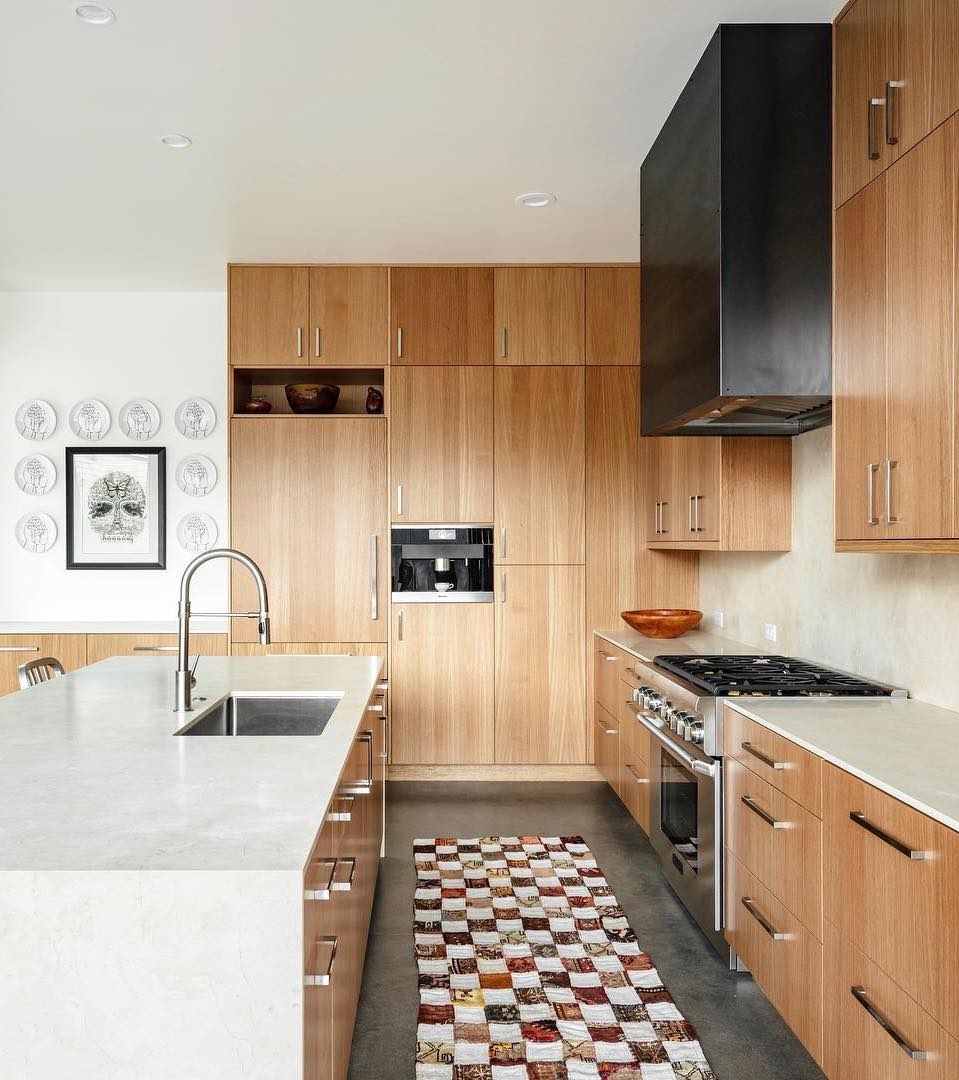 Would you decorate with the wood and marble combination in your kitchen?