If you love minimalist decorations, then these Scandinavian art ideas are perfect for you.
We all need some art in our homes. Art can do many things from blend in to create a provocative statement. Needless to say, Scandinavian-style art definitely does the former! While Scandinavian art may be in high contrast, it's often abstract, so it won't be too shocking on your walls.
After all, Scandinavian interior design is all about functionality!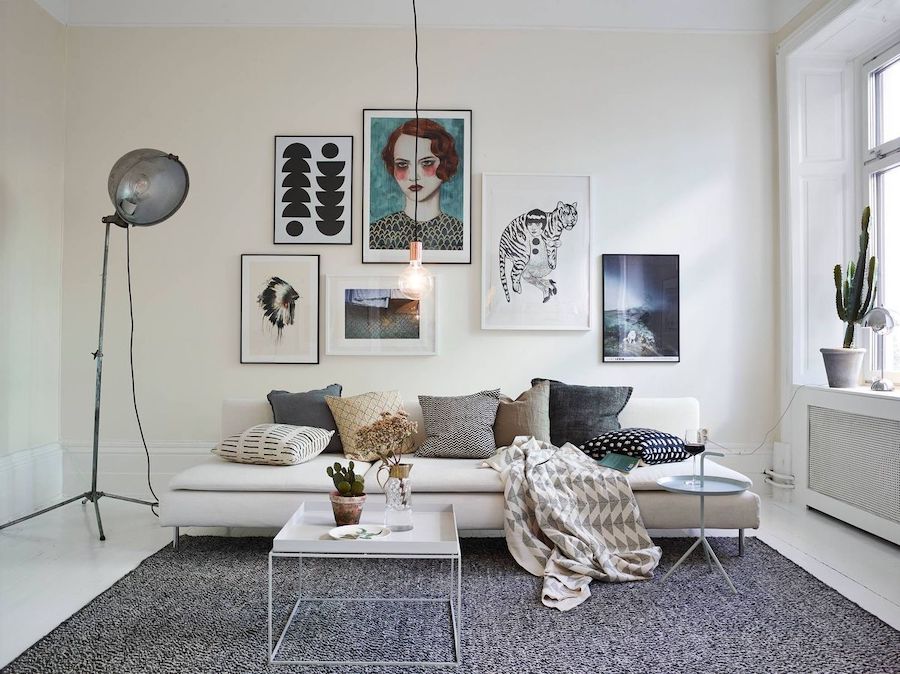 Scandinavian Art
Finding the right art for your home can be tough!
The easiest type of Scandinavian art for your home is generally art prints. These are often prints of either graphics or photography. Scandinavian style art may feature abstract lines, black and white line art, or minimalist photography. I love the Scandi art that has a foggy forest or other beautiful landscape in Sweden or another one of the nordic countries.
For paintings, it's best to contact a local artist whose style you like and ask if they can make you a custom piece.
Here are our favorite Scandinavian art pieces you can shop online.

I hope these Scandi art ideas helped you as you go about adding to the Scandinavian decor of your home.
More Scandi Decor Ideas
Check out our other Scandinavian decor ideas in these related articles below: