Traditional Scandinavian floor lamps are a beautiful piece of home decoration that will add light to any room. These Scandi lighting fixtures can be used as a reading light or for general ambient lighting. Scandi lamps are also very versatile and can be positioned in many different places around the house while still providing excellent illumination.
If you love nordic design, then the Scandinavian decor style is probably right for you. Filled with practical pieces and minimal design, Scandinavian interior design is becoming very popular around the world.

Types of Scandinavian Floor Lamps
Scandinavian floor lamps come in a variety of styles and materials. Some common types of floor lamps are listed below:
Wooden Scandinavian Floor Lamps
A wooden lamp gives the room an earthy feel while also making it appear more natural. Wooden fixtures can be very beautiful when properly crafted by hand; however, they do not offer much flexibility for illumination since the positioning of the light source is fixed.
Ceramic Scandinavian Floor Lamps
A ceramic lamp can provide excellent illumination for reading and will also blend nicely with many styles of decor due to its neutral coloration. These lamps are often more expensive than other types, but they do offer a flexible way to position the lighting in any room. Ceramic vases are another great nordic decoration.
Modern Scandinavian Floor Lamps
Modern Scandi floor lamps are perfect for people who like to keep up with the latest trends in home decor since they often feature novel designs that will not go out of style very quickly. These types of lamps provide excellent illumination and can be placed almost anywhere around a room; however, some models may look strange if positioned in a room that is decorated with more traditional style decor.
Metal Scandinavian Floor Lamps
A metal lamp may be a good choice for people who want to add some shine and shimmer to their surroundings while also being able to provide great illumination in almost any position within the room. Metal fixtures are often quite modern-looking, so they can easily fit into a variety of decor styles and still remain relevant with time.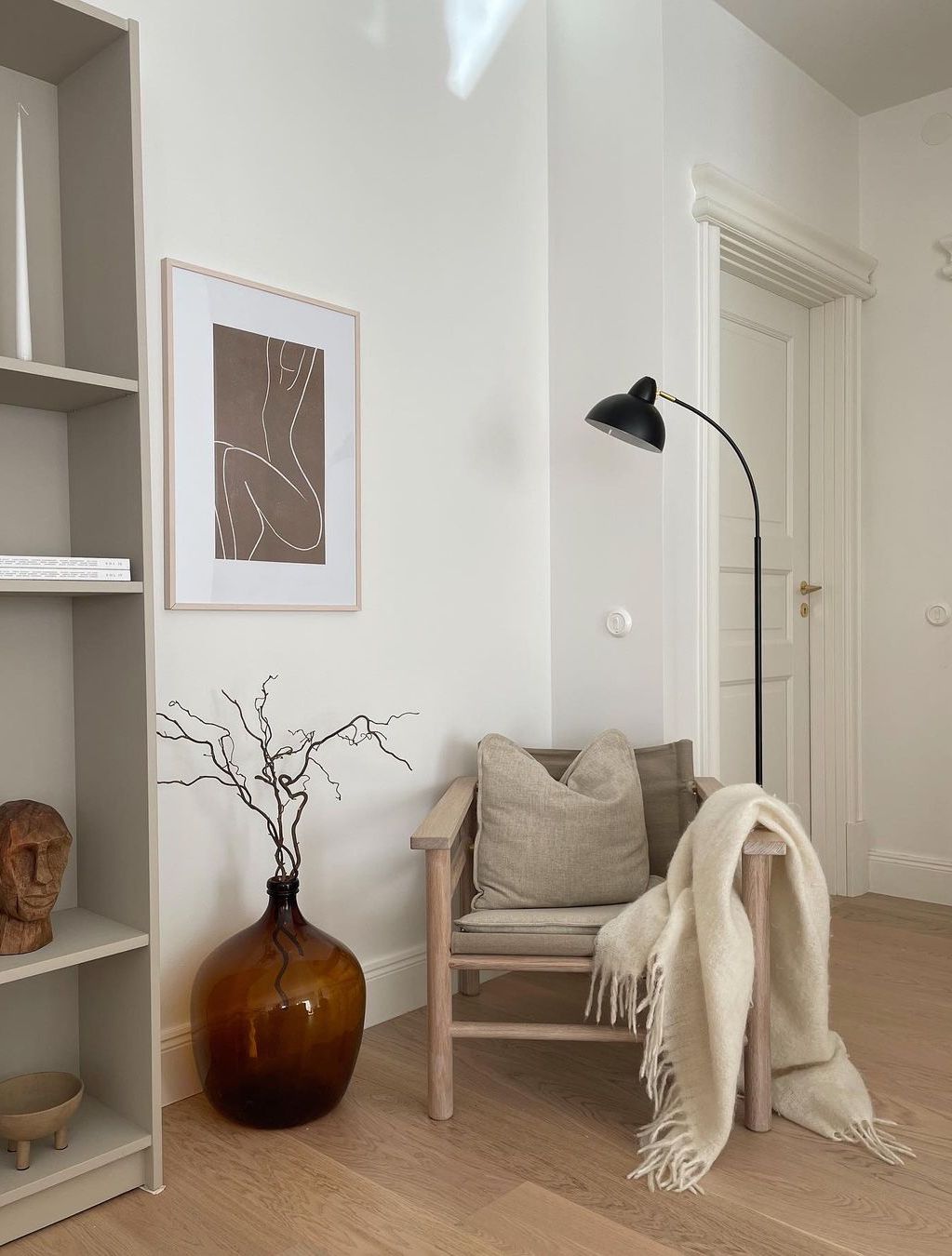 Why we love Floor Lamps
Here are a few reasons why we really love floor lamps. You definitely need this lighting fixture somewhere in your home!
They Add Character
Stylish floor lamps are very versatile, providing great illumination in almost any position within the room. They give personality and character to a room with the right design! These types of lighting fixtures also provide excellent illumination when positioned next to couches or other seating areas where people will often need light while they play board games with friends or watch television.
They are Useful for Reading
Floor lamps can be used in most rooms of the house, and this includes bedrooms for reading before going to sleep. Floor lamps are also often a good choice for children's rooms since they provide light without taking up too much space on surfaces where young ones play and do their homework.
Ambiance
Floor lamps can also improve the atmosphere in a room by adding mood lighting. Creating an attractive and inviting environment is very important when trying to set up a place where people will want to spend time relaxing with family or friends, which is why floor lamps are often used for this purpose.
---
In conclusion, Scandinavian floor lamps are a stylish and functional way to provide good illumination for people in most rooms of the house. They can be used for reading or general lighting, depending on where they are placed within each room. The positioning is very flexible since these types of fixtures do not take up much space, so they can easily fit into many types of decor.
Keep reading about Scandi decor ideas with these related posts: