I had seen Pierre Jeanneret chairs for many years before discovering who made them and how iconic they actually were!
If you love iconic mid-century modern chair designs, then you must know about the Pierre Jeanneret chair.
Who is Pierre Jeanneret?
Pierre Jeanneret is a Swiss Furniture designer who became famous for a teak wood chair he designed in Chandigarh, India.
While overshadowed by his famous cousin and work partner Charles-Édouard Jeanneret, widely known as Le Corbusier, the work of Pierre has begun to receive the accolade it deserves.
In 1926, Le Corbusier and Jeanneret published their paper "Five Points Towards a New Architecture" which described the principles behind their architectural approach. The Villa Savoye, on the outskirts of Paris, France was one such example of this aesthetic.
After separating during WWII, the Jeanneret cousins reunited in 1950 around a project to design the city of Chandigarh, India.
During this time, he produced the chair he is most famous for: a teak wood chair with V-shaped legs, cane seating and backing, and wood armrests.
Authentic Jeanneret Chairs
You can shop authentic vintage Pierre Jeanneret chairs from 1stDibs. Many dealers have acquired older Jeanneret chairs from India, fixed them up, and placed them on the market anew.
Pierre Jeanneret Chair Replicas
If you're on a budget, then the good news is that there are many Pierre Jeanneret chair replicas available from furniture stores such as Wayfair, France and Son, Rejuvenation, Scout & Nimble, Industry West, Arhaus, and even Target.

How to Style the Jeanneret Chair
Here are some ways to style your Jeannenert chair at home!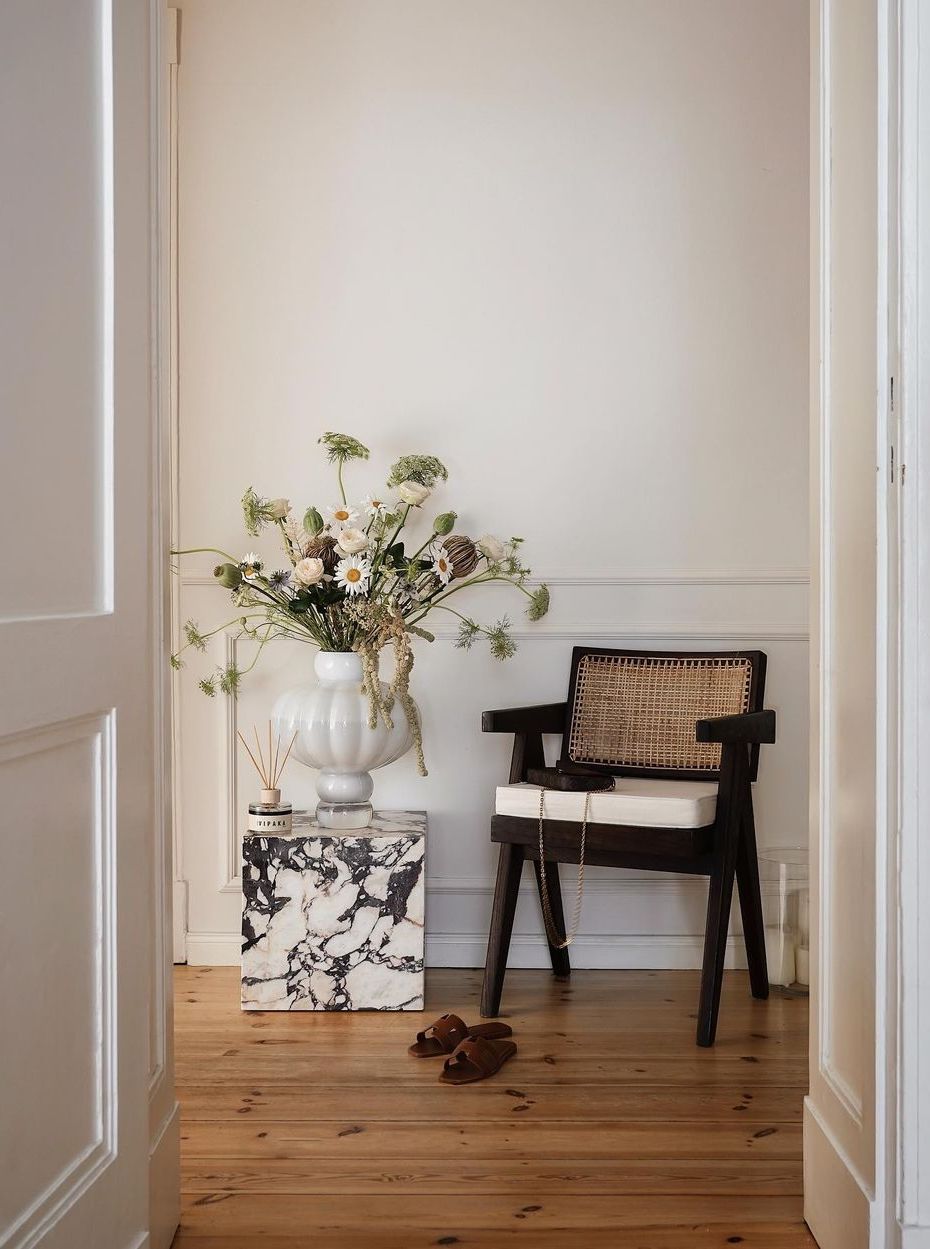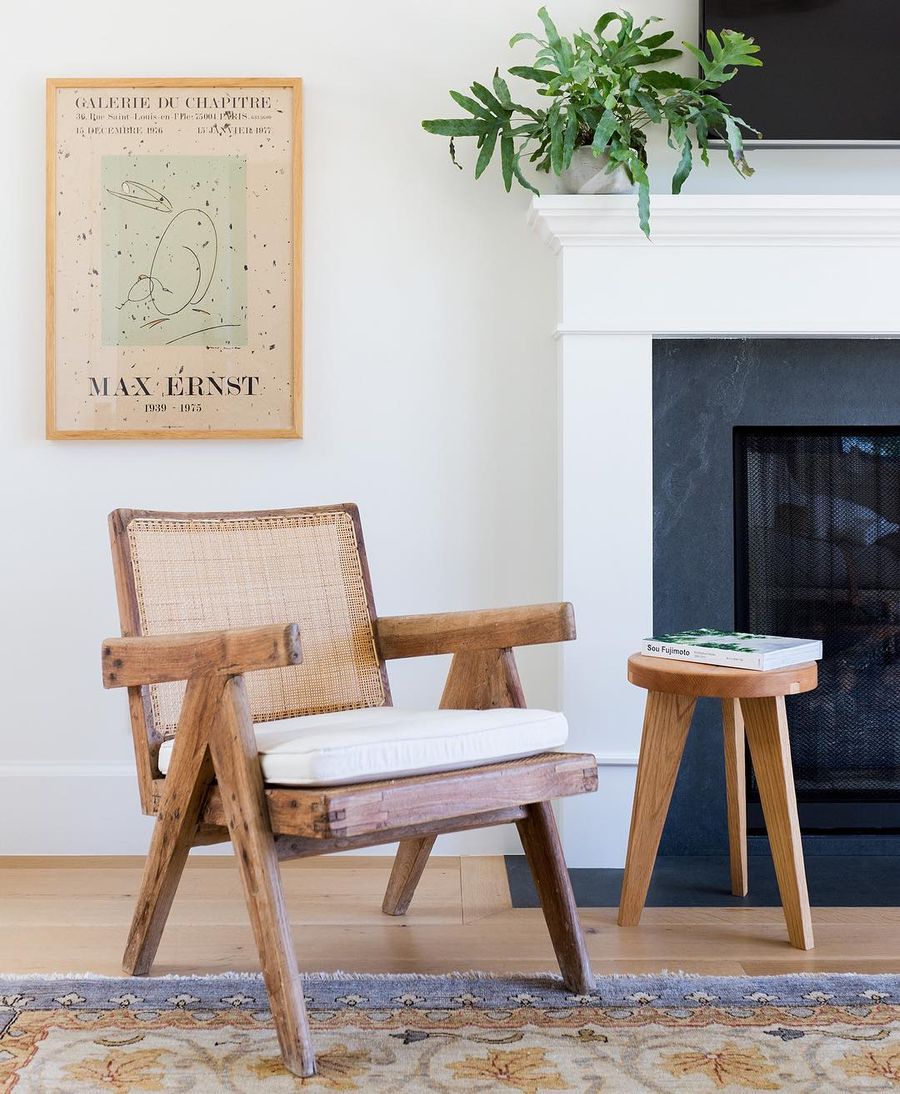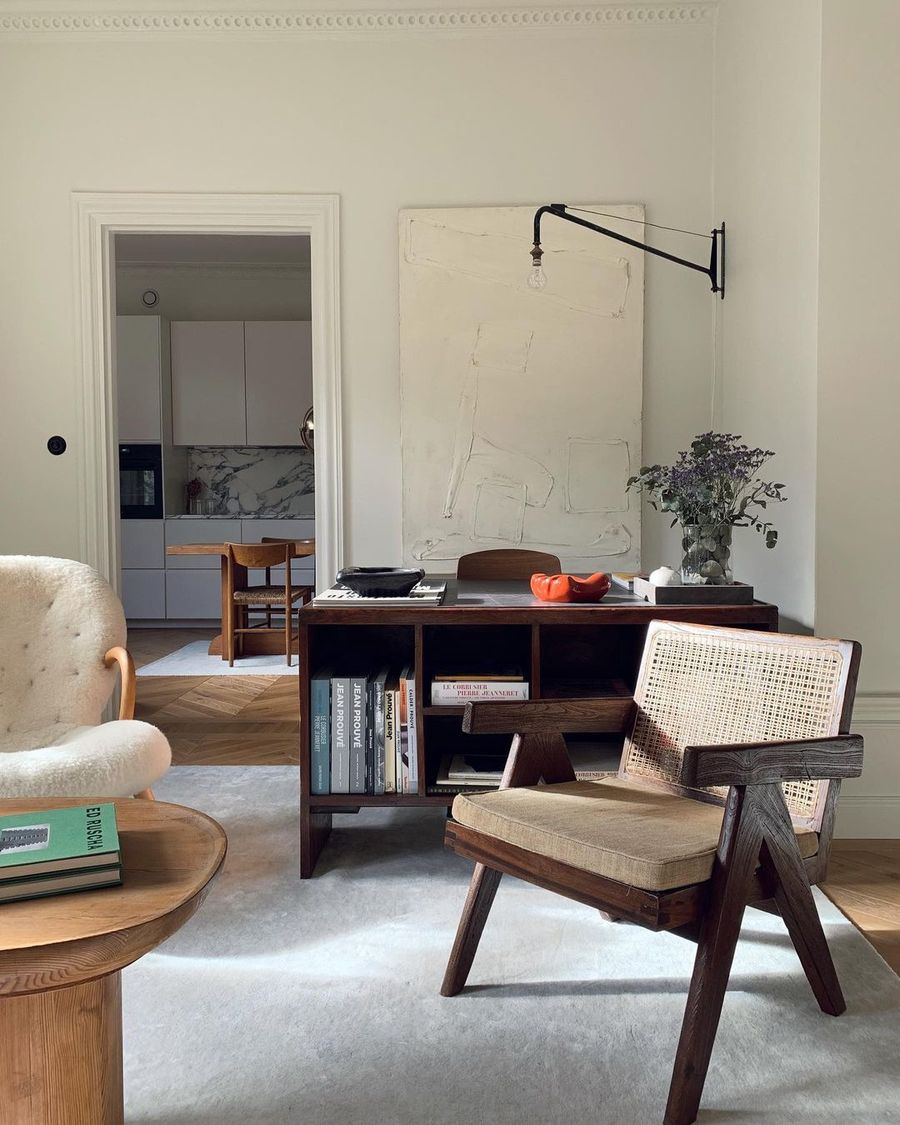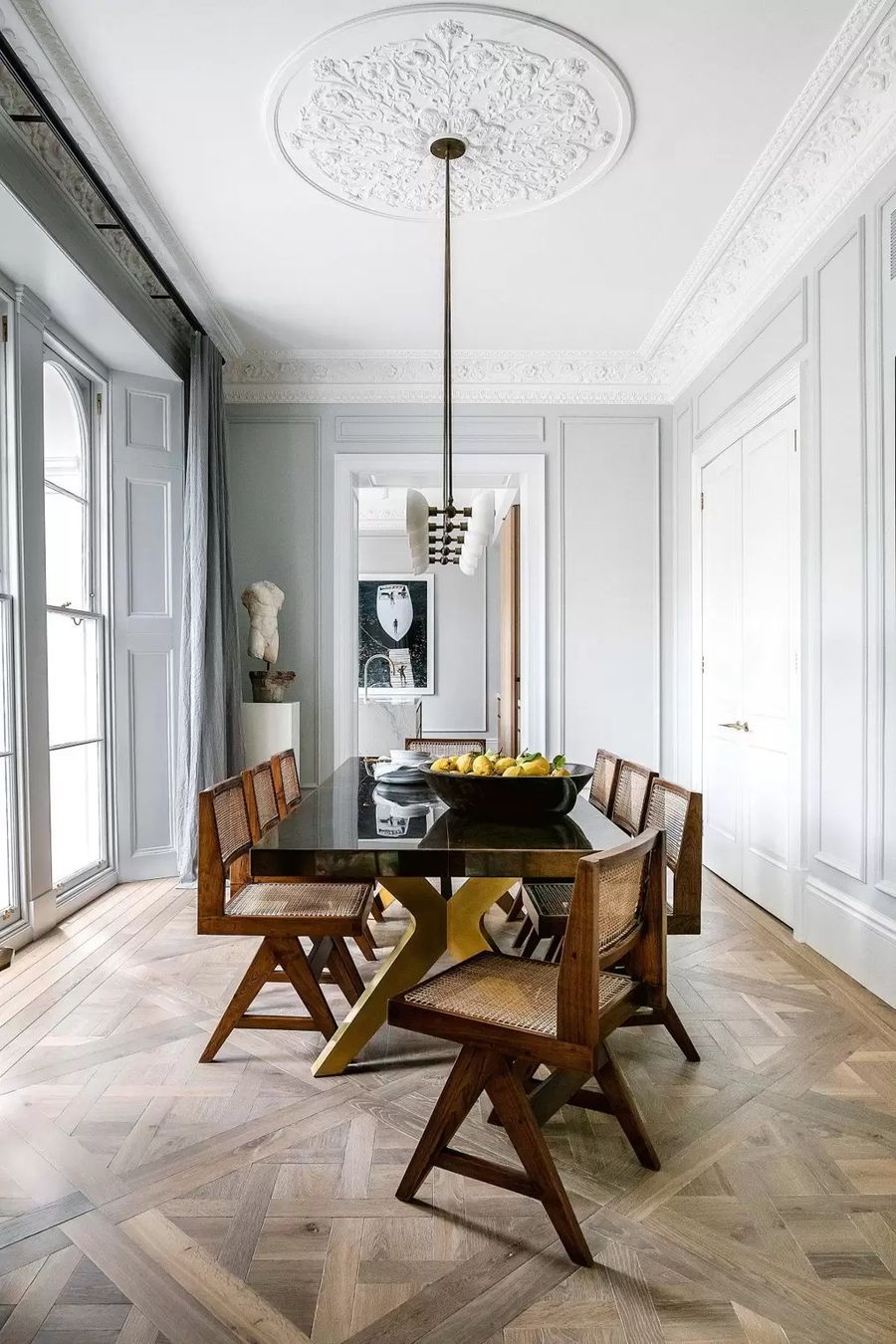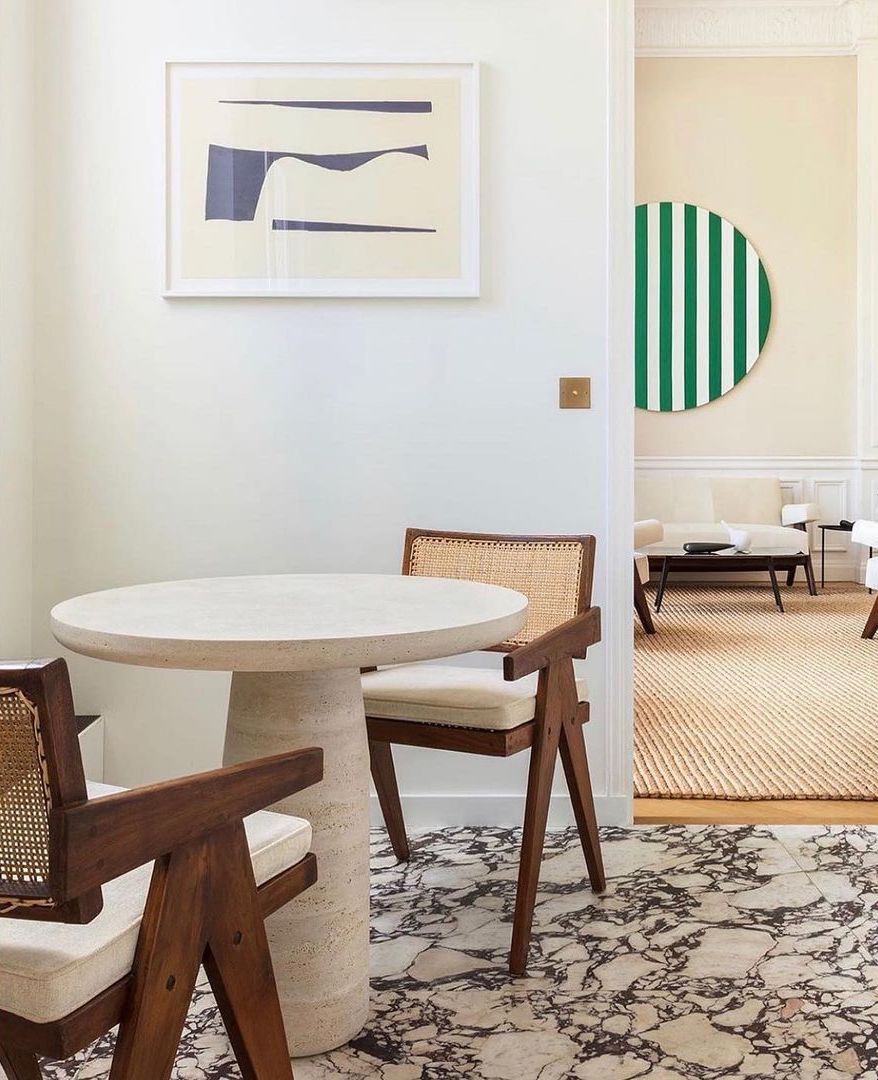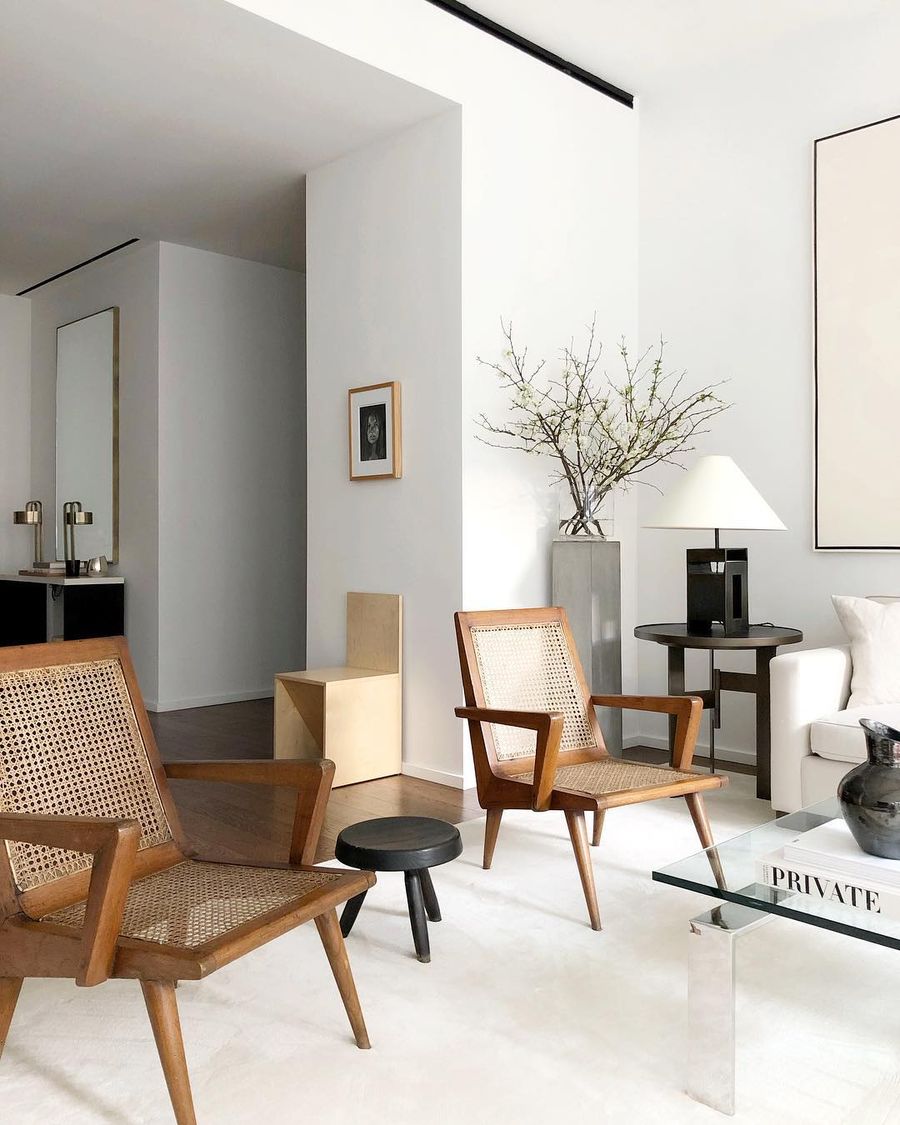 Keep reading more about the most interesting mid-century chair ideas here: