The Lady Chair by Marco Zanuso is a timeless symbol of Italian design and elegance. Let's talk about what makes this chair so iconic, where to find replicas, and how to style one in your home.
Mid-century modern design came out of a post-war riconstruzione in Italy which served as a turning point for furniture companies. Trained architects joined leading furniture companies and started a revolution in design. The Lady Chair was made in 1951 at a time when artists were not afraid to think up the unimaginable and try something new.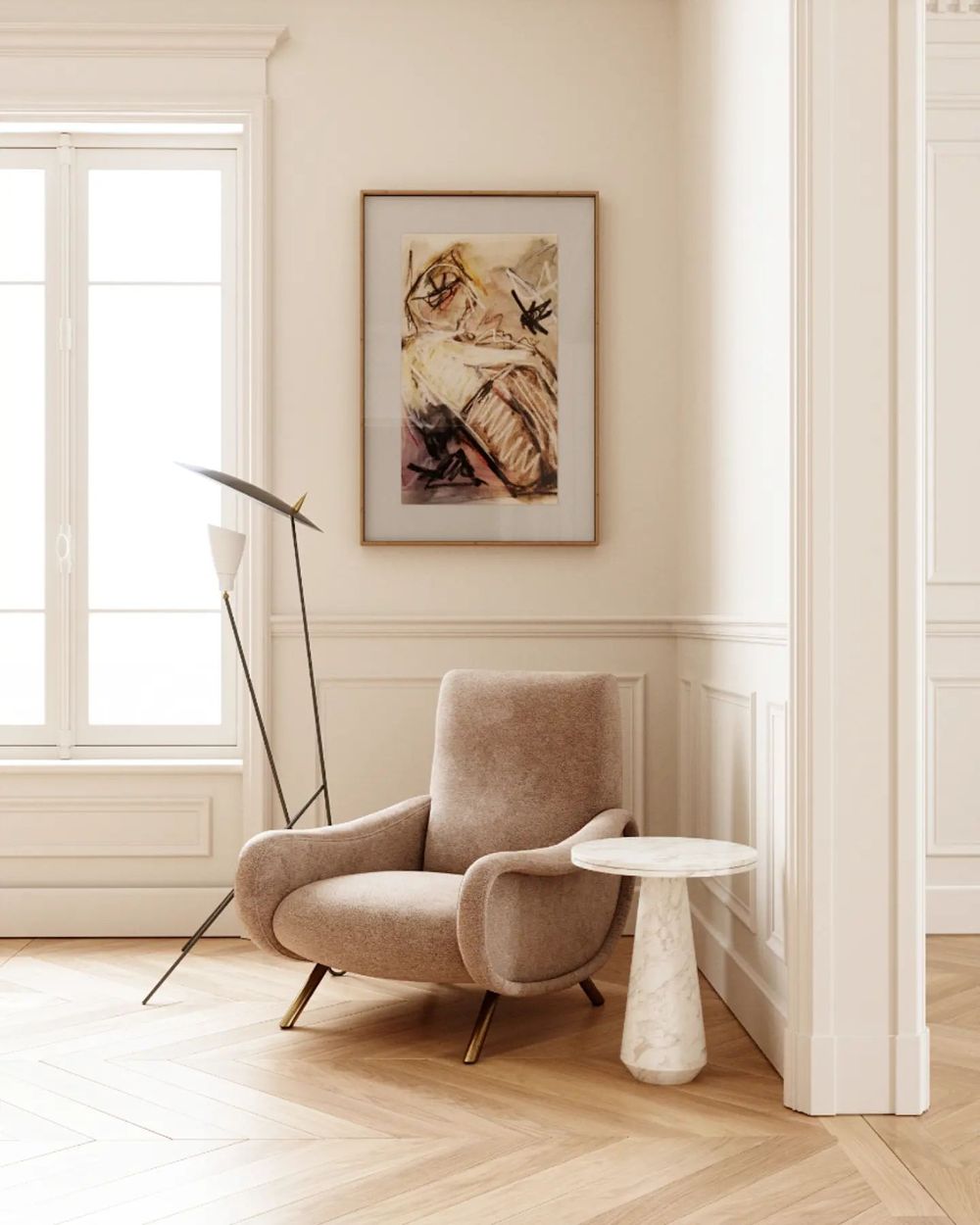 The Marco Zanuso Lady Chair History
In the late 1940's industrial designer Marco Zanuso collaborated with a manufacturing company called Arflex which produced innovative materials like polyurethane foam and polyester wadding. A couple of years into their collaboration, Zanuso came up with the design for the Lady Chair while experimenting with the foam. The Lady Chair sits low to the ground and is deep, making it the perfect chair to curl up in. Its short, simple legs are made of steel rods. Its curved armrests are one of the key characteristics of the ergonomic design.
The Lady Chair changed the industry of furniture design by becoming the first mass-produced piece of furniture in Italy. Zanuso stretched the imagination of how the whole furniture industry operated by creating something that could be replicated easily and affordably. The chair was put into production in 1947 and by 1951 it won a gold medal at the IX Triennale in Milan – an international exhibit of decorative arts. The theme was anticlimactically named: "Goods – Standards" but it took place in the exquisite Palazzo dell'Arte, as Triennale had every year since 1933.
The Lady Chair was inspired by Zanuso's knowledge of automotive design and his understanding and experimentation with how materials could be used together to create something that was both comfortable and stylish.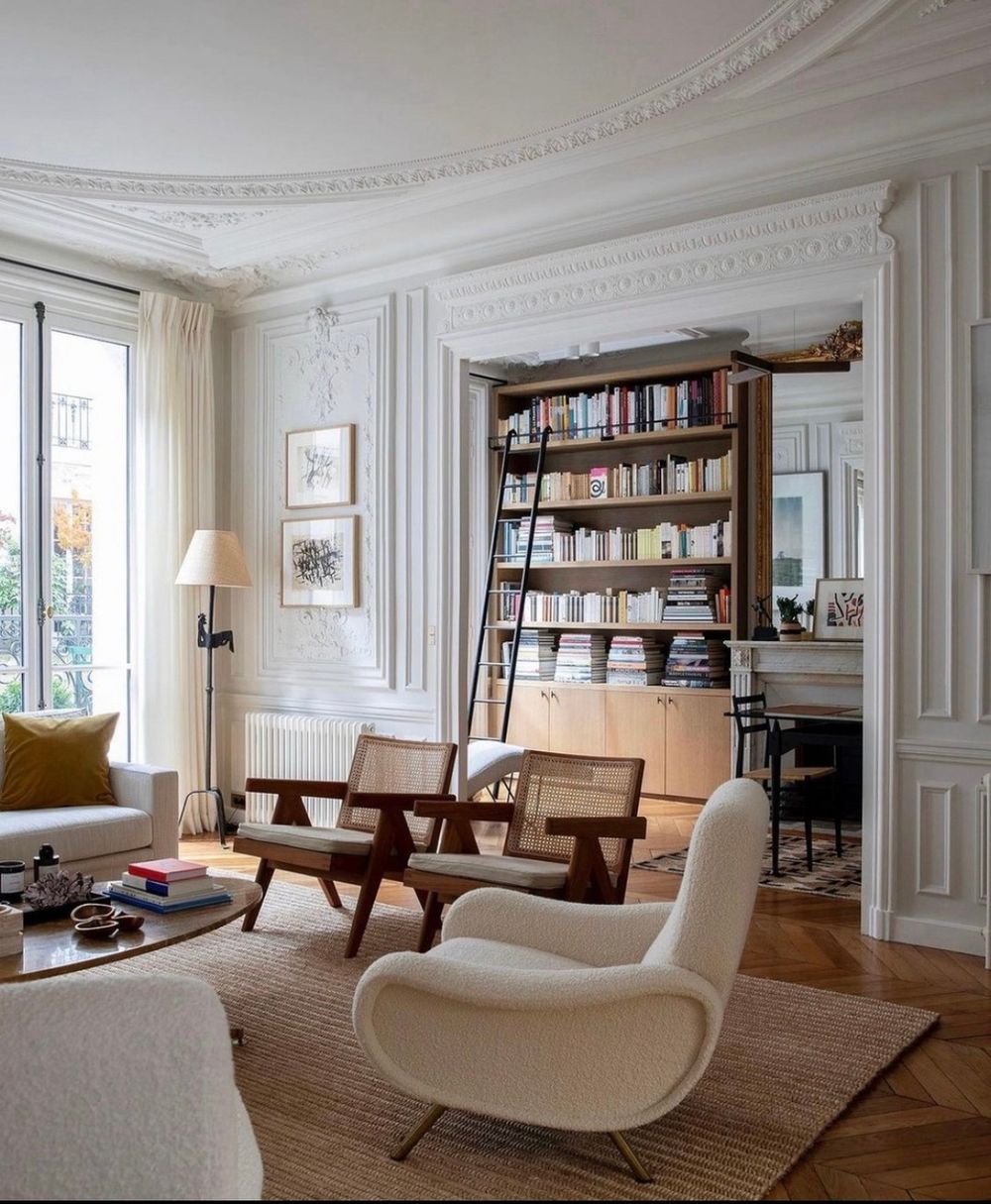 Lady Chair Replicas
Because it was mass-produced, you can get an authentic, original 1950s Zanuso for around four to five thousand dollars on 1st Dibs. The chairs come in a variety of colors and include leather and custom upholstery options. The chair was manufactured by Arflex from 1951 to 2013 and then re-published by Cassina in 2015.
If you're looking for something new that still captures the same magic of the 1950s class, you can purchase the Cassina production in a variety of colors and fabrics to best fit your home decor needs.
My personal favorite is the Pelle Z natural upholstery in tobacco. Looking for a couch for two? The Lady Chair also comes in a two-seater sofa!
It is difficult to find an exact replica of the Lady Chair, however, there are countless winged armchair options on the market that capture a similar style. Take the Mod Blueberry Armchair by Article, for example. Its high back, deep seat cushion, and curved arms are reminiscent of the structural design of the prized Lady Chair but for the low price of $399. They even offer low monthly payment options. If you are looking to design on a budget, this is a great option.
For $699-899, you can get the Lucia Wing Chair by West Elm in a variety of fabric colors. They even allow you to order free swatch samples so you can make sure your new chair complements your flooring. This particular design has a little more flare to it, with cut-out sides to create a more funky look. For $300-500, you can also get a matching ottoman.
Curl right up in this tufted cushion padded armchair with metal legs for a softer lounge feel. It has the same high arms as Lady, but with a more square design, mixing modern and classic styles. It goes for around $300 and ships from China. 
Whether you are remodeling your own living space or getting a client's home ready to sell, you can't go wrong with adding a wing armchair inspired by the incredible talent and expertise of Marco Zanuso.
About Marco Zanuso
Marco Zanuso is remembered for his significant contribution to design and architecture in the postwar era. His life expanded from 1916 to 2001, landing him at a prime work age during the height of mid-century modern design. He finished his education in architecture at Politecnico di Milano right at the beginning of World War 2. During the war, Zanuso served in the navy.
By the time the war ended in 1945, Zanuso opened his first design office. He was known for his contributions to European "good design" – a symbol of cutting-edge work. From the 1940s to the 1980s he served as a professor of architecture and design at his alma mater, influencing the next generation of thought leaders.
Like other recognizable designers from this time, Zanuso contributed as editor of Domus and Casabella, magazines that were dedicated to industrial design. He wrote articles about the combination of art and architecture and challenged the way people thought about the importance of art in their homes and office buildings.
As an architect, his work expanded the globe. Some of his designs include the São Paolo's Olivetti Factory and Milan's Piccolo Teatro. Additionally, he created warehouses, domestic spaces, and public buildings.
In the industrial design space, he worked with innovative materials that he could produce at a lower cost. After creating the Lady Chair, he shared, "One could revolutionize not only the system of the upholstery but also the structural manufacturing and formal potential…our prototypes acquired visually exciting and new contours…with industrial standards that were previously unimaginable." His designs extended what designers thought was possible.
Later in his career, he partnered with designer Richard Sapper on several projects, including a stackable child's chair in non-reinforced plastic and a model TS 502 radio. By the 1970s Zanuso and Sapper designed an emergency housing unit out of a container box for the MoMA show, "New Domestic Landscape." They were joined at that event by other influential designers like Vico Magistretti, Ettore Sotssass Jr., and Piergiacomo Castiglione.
The impression he left in the furniture industry, from mass-producible materials to innovative designs, to thought-provoking essays on social and cultural constructs has continued to make an impact on the modern age. He not only wanted to change the way we thought about design, but change the way we thought about technology, industry, and production.