Looking for an honest Temu review that is NOT sponsored? You've come to the right place! I just received my first order from Temu in the mail. I paid full-price and have no contacts at the company so these are my pure and unfiltered thoughts!
Not knowing what to expect, I can confidently say I'm happily surprised by this Chinese shopping website! I'll share all the details and my thoughts on this new company where you can buy cheap home goods made in China.
Coupon Bundle: Get a free $100 Temu coupon bundle by using this link to download the Temu app or search my unique code afi40870 in the app!
What is Temu?
Temu is a Chinese e-commerce site similar to Amazon. You can buy just about anything on Temu and have it shipped to you for little to no cost, depending on the size of your order.
I first heard of Temu when I saw the company's ad during this year's Superbowl. The tagline "Shop like a Billionaire" was certainly memorable!
Who owns Temu? Temu is owned by PDD Holdings, a Chinese company that runs an e-commerce site called Pinduoduo in China.
What can you buy on Temu exactly? Personally, I use Temu to shop for household items, home decor, and fun gadgets I need for traveling and organizing my belongings.
Many of the products you see for sale on Amazon are also sold on Temu for about half the price. Yes, you read that correctly.
See, Amazon has millions of third-party sellers that source goods from Chinese manufacturers and mark up the prices when listing them on Amazon.
Temu works directly with manufacturers and takes an extremely small profit off each item (they sell millions so it's still profitable for them) so you get an insanely cheap price.
If I were Amazon, I'd be extremely worried about Temu because literally every single unbranded product made in China on Amazon can be found for much cheaper on Temu!
The only products I've been unable to find on Temu are ones that are made in America or Europe by Western brands. But any type of brandless goods can surely be found on Temu.
Is Temu Legit and Safe?
In my experience, yes, Temu is legitimate and safe to buy from. I placed several orders on the site and so far I have received all the items I wanted. The quality was higher than I expected and I'm a very satisfied customer due to the low prices! Do I expect what I buy from Temu to last a lifetime? No, but I do expect things to last several years at least.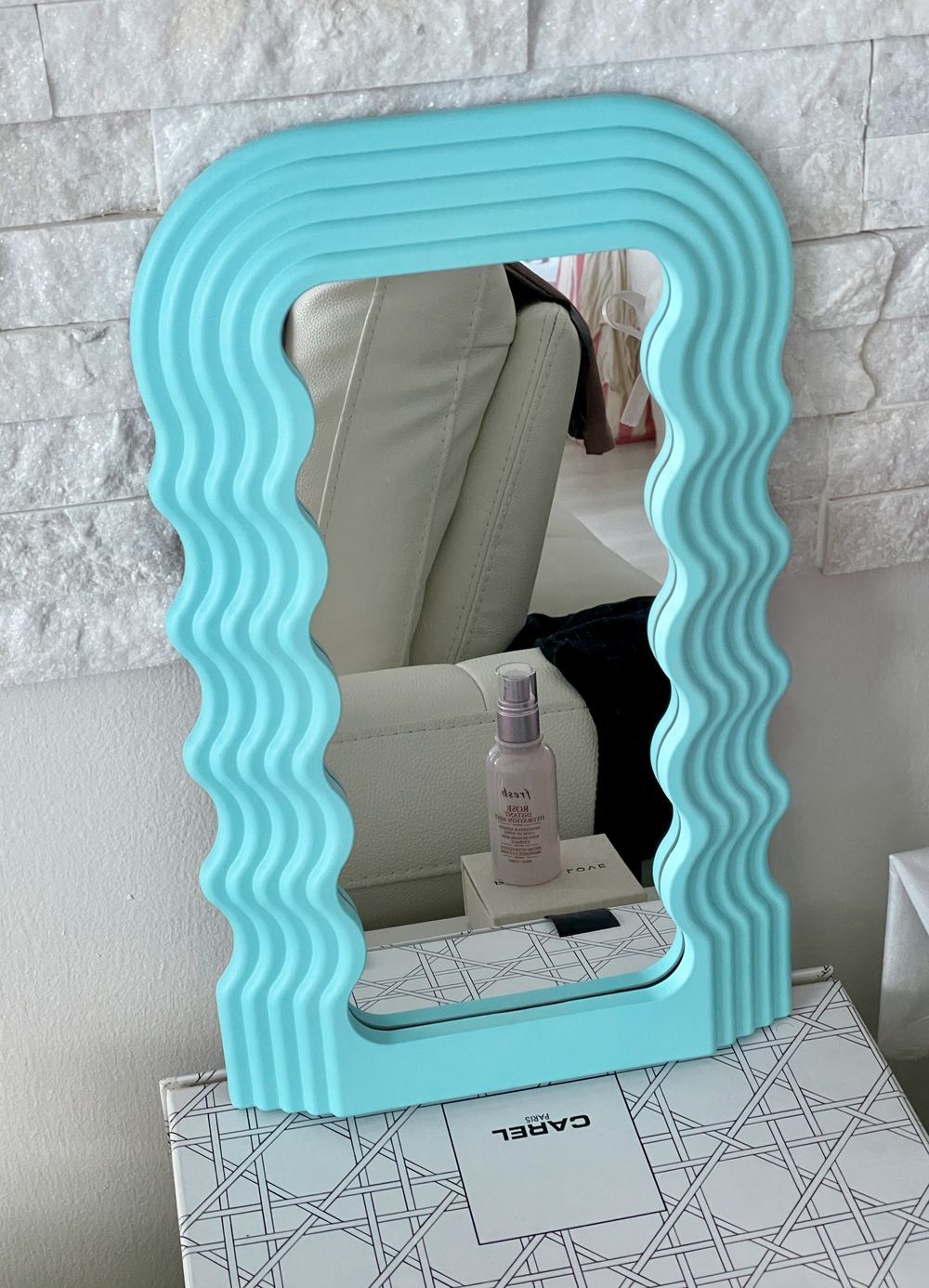 Why is Temu So Cheap?
Temu is able to offer such cheap prices because they work directly with Chinese manufacturers.
Most Americans know that many of the products we buy here in the USA are manufactured in China. The Chinese produce just about everything for us. Yet the cost of goods keeps going up. Why is that? Well, Chinese manufacturers work with several "middlemen" in America before the goods actually get to us as consumers.
Chinese manufacturers might sell their products to an American distributor who then sells to another American brand, who then sells again to the final American retailer you see in a mall. Each time another company gets involved, the price for the item gets higher.
Temu effectively cuts out all these middlemen that work behind the scenes. So, why not shop directly from the manufacturer via Temu? 
Temu is a much cheaper version of the middleman (their cut is extremely low) making the deals on Temu a huge bargain.
Is Temu Ethical?
You may be thinking that the only way to get products this cheap must be totally unethical. I'm not going to say that the products sold on Temu have been made ethically. There's no way for me to know that.
However, if you are concerned about ethics, then perhaps don't shop for anything made in China at all. No one can refuse to buy a plastic storage box from Temu that has been made in China, and then go to The Container Store and buy another plastic box that has also been made in China, and feel ethical or morally superior about that. It's the same thing.
Temu is ethical in the same sense that buying from Target or Amazon is. There's no way to know what goes on in Chinese manufacturing plants, and if that's an ethical concern for you, then you shouldn't buy anything made in China – it has nothing to do with Temu.
The same manufacturers building the products that end up on Target shelves and Amazon warehouses are also sold on Temu.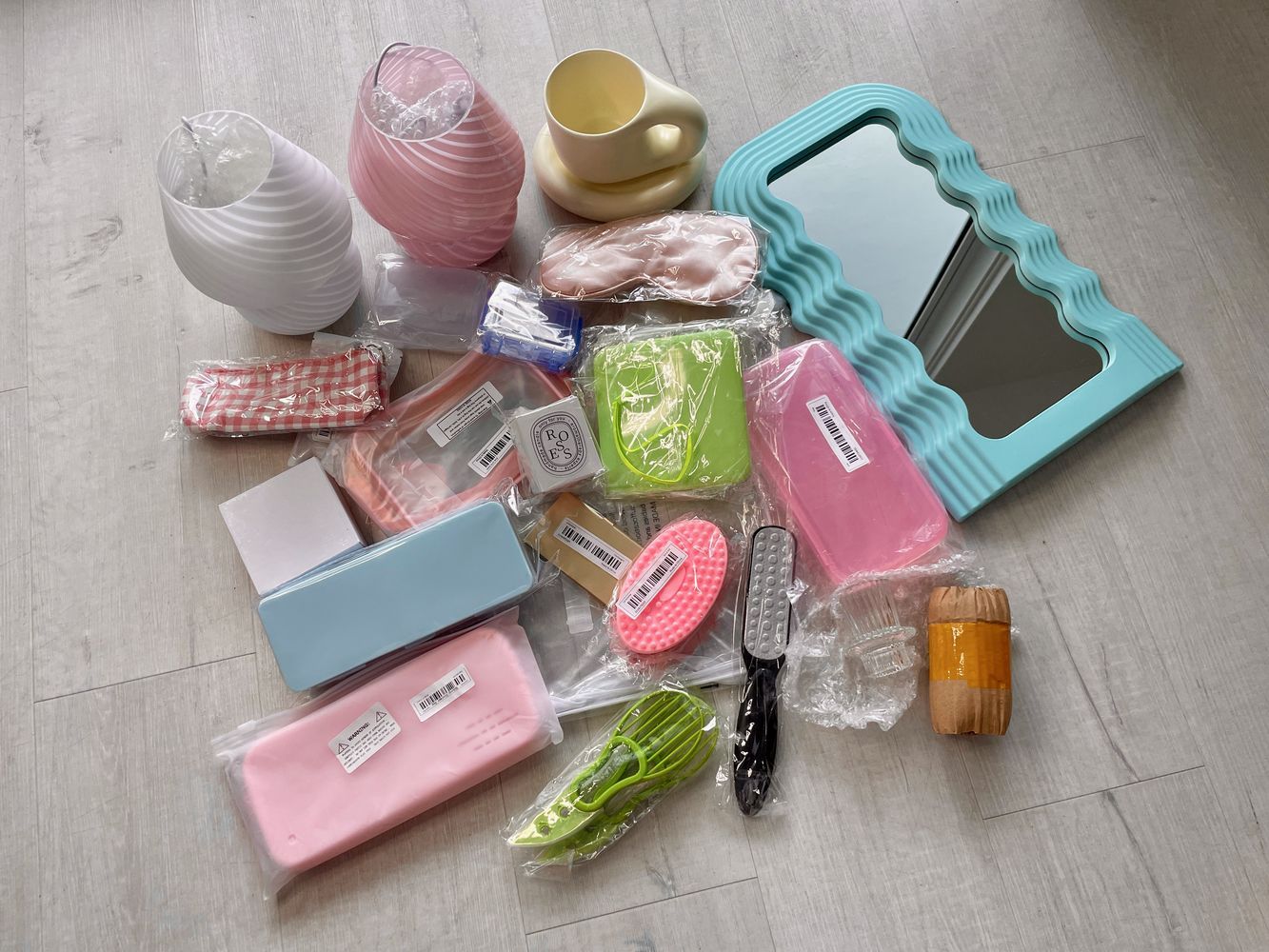 What to Buy on Temu
There are tons of amazing products you can shop on Temu. China is really good at producing things made out of plastic, silicon, and mesh. So if you need storage or organizing solutions made out of these materials, then Temu will be your new favorite site! There are tons of amazing quality Chinese goods for home organization, decorating, and more. Here are some ideas.
Home Decor
Temu sells fun mirrors, small lamps, candles, vases, mugs, and more cute home decorations.
Storage and Organization
You can get storage bins, shoe racks, pull-out drawers, makeup organizers, underwear organizers, and more home-organizing products on Temu.
Cleaning
You can shop for dish brushes, sponges, dishwashing gloves, microfiber cleaning cloths, dusting cloths, mops, and brooms for cheap from Temu.
Small Furniture
Temu even sells small furniture items that you can assemble yourself at home. I have seen side tables, storage racks, and even small chairs for sale on Temu.
Electronics
You can buy extra iPhone chargers, USB wall outlets, small fabric shavers, HDMI cables, and even cameras on Temu that are all made in China. (They'd still be made in China even if you bought them in the US, anyway!)
Beauty
Gel eye masks, washable cotton makeup removal pads, makeup brush storage containers, makeup brush washing bins, and more beauty accessories can be bought on Temu for cheap.
What Not to Buy on Temu
There are some things I definitely won't buy on Temu and other things I believe are risky to purchase. Here's an idea of what you might want to think twice about buying on Temu.
Skincare and Beauty Formulas
I won't buy any liquid skincare or beauty products on Temu due to China's animal testing laws and my ignorance regarding China's beauty product testing standards. I'll stick to American and European products for the time being as I don't want to risk an adverse reaction or breakout on my face! What I mean by this is actual makeup and face creams. I don't know the ingredients or formulas used so I won't do it. I do buy makeup brushes, containers, and storage products for these things, however!
Leather Goods
I won't buy leather products on Temu simply because I don't believe the quality will be there and I'd rather invest in small leather goods that I know will last and be soft to the touch. I hate the feeling of cheap, fake leather! But that's just me; to each their own.
Breakable Items
Truthfully, I bought two glass lamps, two glass candle holders, and two mirrors on Temu and NONE of them broke. I bought these items with the expectation that at least one would break but much to my surprise they did not! Nevertheless, buy at your own risk. Don't spend more money than you are willing to lose on breakable items like tableware, glass, and mirrors in case the seller gives you a hard time about sending a replacement. I got lucky with my order but I don't expect to stay lucky forever!
Cookware
At first, I didn't feel comfortable buying any cooking or food preparation products on Temu. I've since changed my mind once I realized that most of the cheap cookware you see for sale is made in China anyway. Just be sure to wash items thoroughly and disinfect anything before using them!
Temu Shipping
I had a good experience with Temu shipping, even though I read that Temu shipped their items carelessly. My packages were neat and well organized.
This is where Temu really wins ahead of AliExpress. AliExpress takes forever to receive packages from – up to 2 months! With Temu, you'll receive your items in less than 15 days most times.
I placed my first order on the evening of Thursday, June 15 and the first of 2 packages was delivered on Friday, June 23, just over a week later. The second package was delivered on Monday, June 26.
Plus, Temu promised that if my order was delivered after June 26, I would get a $5 credit within 48 hours.
How are Temu products shipped? My Temu order was shipped in a basic cardboard box. It was packed tightly. The glass lamps had their own boxes (neatly fitted with styrofoam to prevent them from breaking) within the main shipping box.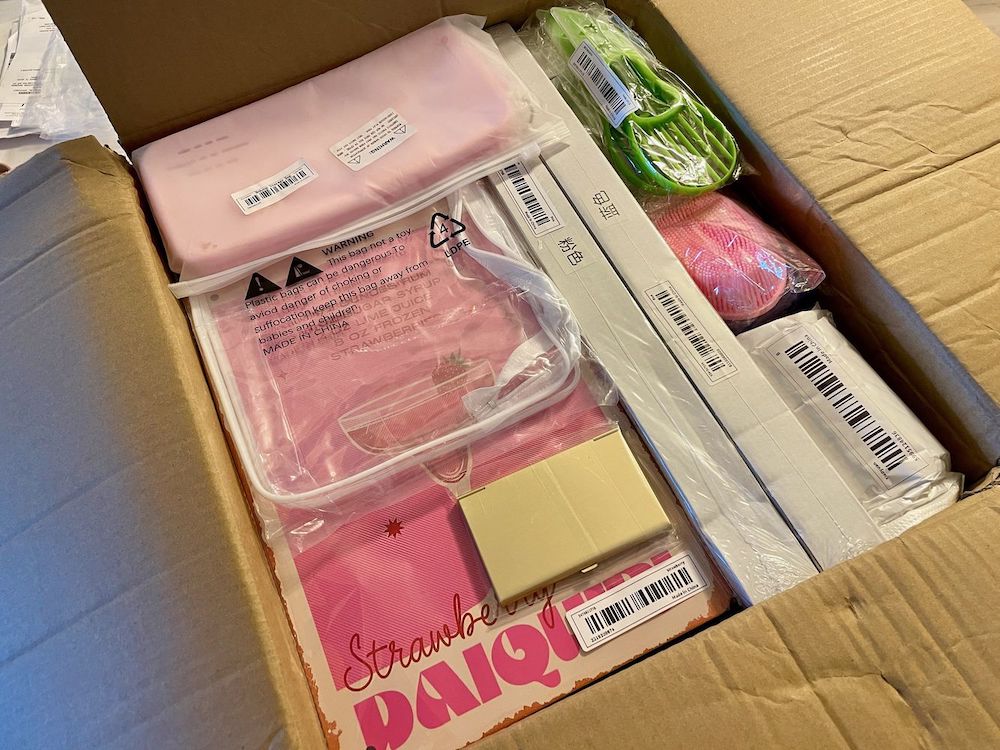 The two mirrors I bought were also packed in bubble wrap and placed into two thin boxes with styrofoam to protect the glass mirror.
All of my little organizing products and makeup cases were tucked into the leftover crevices around the lamp and mirror boxes. They were wrapped in simple clear plastic as there wasn't really a risk of breaking.
The second package came in a simple plastic bag. The candles I ordered had their own small boxes to protect them during shipping. Nothing was broken.
Temu Complaints
Does Temu have a lot of complaints? This is relative. I went into my Temu order with low expectations. I ordered a few breakable items and I read several reviews that said getting a replacement or refund for items that break is a hassle. I don't have experience with this, but I'll update if/when I do.
My personal complaints about Temu are the following:
Measurements aren't always listed
I bought a candle on Temu that I expected to be much larger than it was. Turns out it was 2.5 inches tall. Not a big deal, but always verify the measurements of an item before purchasing so you know it fits your needs. There are a ton of reviews that say "smaller than I expected" so watch out for misleading product photos.
Fake reviews
It's pretty obvious when reviews are fake, but just know that some of the reviews on Temu are clearly fake. Amazon has a problem with this, too, so it's not exclusive to Temu. Once again, go in with low expectations and you should be fine!
---
That's my Temu review! I hope it helped you decide if you're interested in shopping at Temu!