These lovely French country dining tables are perfect for anyone who wants a European farmhouse look in their dining room.
Whether you like traditional furniture or rustic design, the French country decor look could be perfect for your dining room. Inspired by the French countryside, you really can't go wrong if you love timeless, elegant interior design.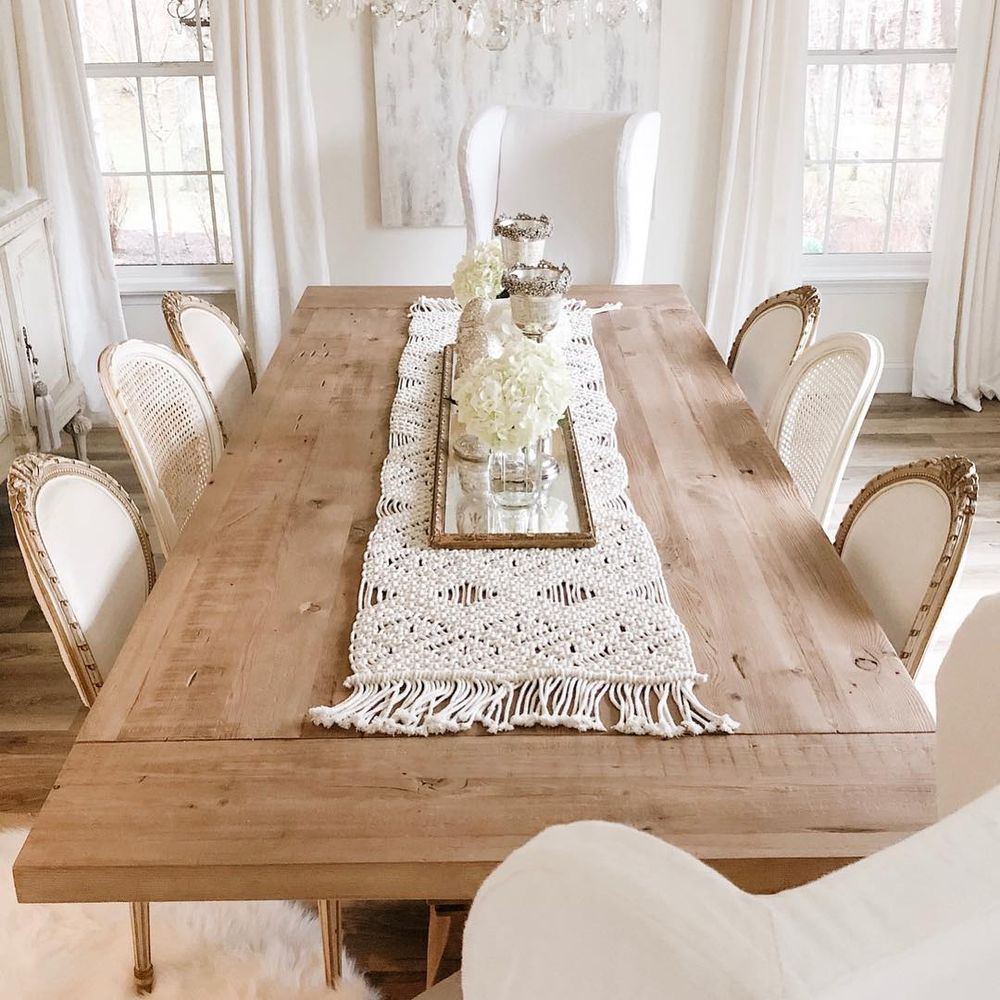 Picking the dining table is a very important design choice you'll have to make when decorating your dining room. It's the place where you'll serve family meals, celebrate birthdays, and have guests over for dinner. Creating a dining room that works for you and your lifestyle is paramount to having a pleasant home experience.
French Country Dining Tables
French country dining tables are rustic and farmhouse-friendly by nature. They are often made from wood and feature a European, feminine design. Each of these would be the perfect addition to a French country style dining room. Find our favorites below!

More French Country Decorating Ideas
We have many more French country decor ideas on our site. Check out some other posts on this decorative style here: