Are you looking for unique French country accent cabinets for your home? While a trip to the French countryside isn't in the cards for most folks, you can still find a great replica online for storage. Today we're going to talk about French-inspired accent cabinets for storing lots of household items in a chic way!
French country interior design is a unique style that combines the most elegant aspects of refined decor with a welcoming rustic style that comes from the French countryside. In short, it is elegance combined with a homely atmosphere, and this all comes down to simple but powerful design ideas.
This is accomplished by combining three key elements: Soft patterns in muted colors, vintage accessories, and wood elements. Together these three pillars form the basis of French country decor and provide a spotless look for your home.
French Country Accent Cabinets
While accent cabinets are a great idea to fill any space, there is still one question left unanswered: What's the right style for your room? As we mentioned above accent cabinets don't come in a single style, and any cabinet that stands out from the rest of your furniture fills that role.
So what's the perfect style for any room? Is there a design aesthetic that will work for all tastes? There is a unique style for everybody, but if you want something that will always work you should opt for French country accent cabinets.
French country accent cabinets are a wonderful combination of two subtle ideas. On one hand, we have the practical function of accent cabinets, and on the other, we have the delicate style of French country decor. An accent cabinet needs to stand out to fulfill its role, but it's also important to ensure that it still combines with the style of your room.
Like we saw before French country excels at being elegant without being overpowering, and this makes French country accent cabinets the perfect style to go for. The complex patterns will always call attention to themselves, meaning that your cabinets will draw interest. But at the same time, the patterns and materials are subtle enough to fit any room. So French country accent cabinets are the perfect pick for your house, as they are functional and provide a design sensibility that never fails to work.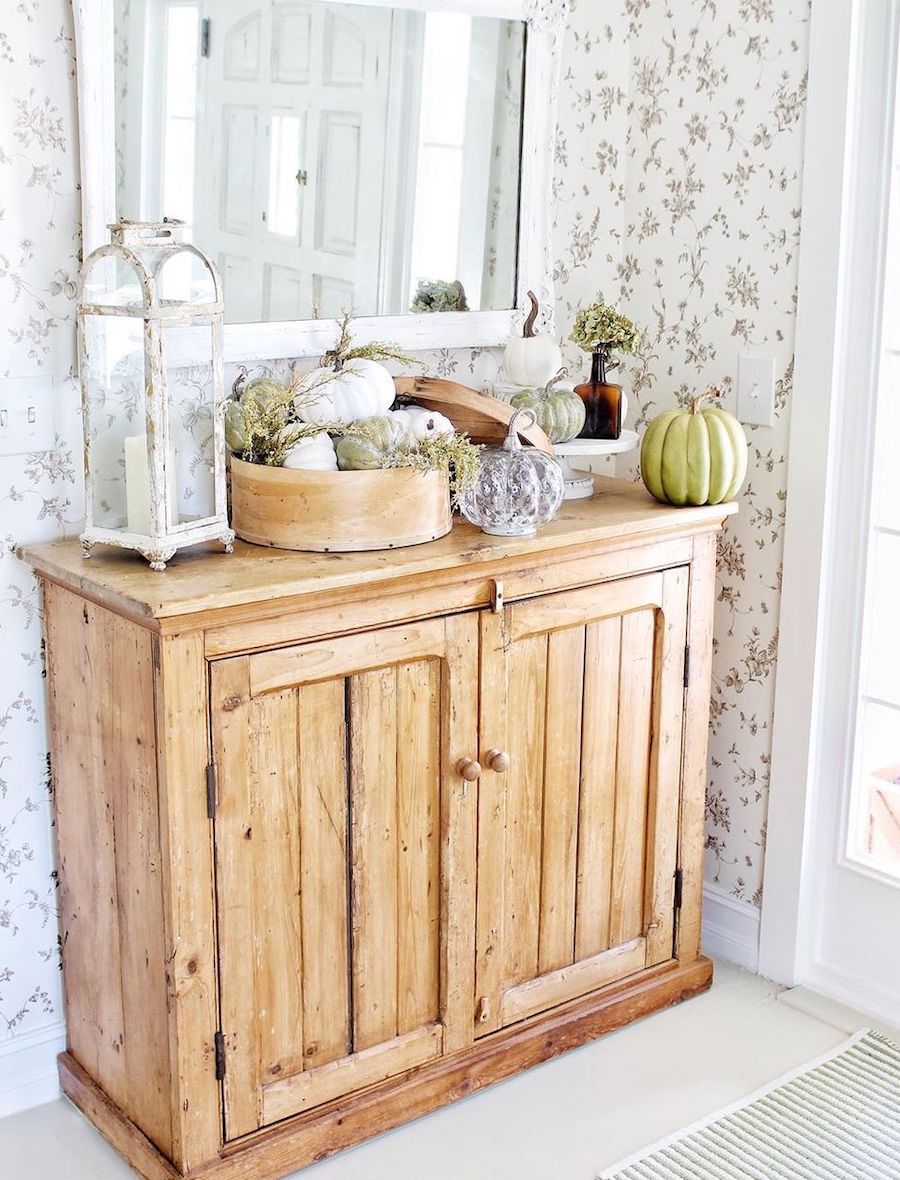 Extra Storage with Accent Cabinets
A great way to make the most out of a redesign at home is to use accent cabinets. For those of you that aren't aware accent cabinets are a wonderful combination of form and function, and can easily become an integral part of your decoration.
The idea behind accent cabinets is ultimately more storage! An accent cabinet refers to any cabinet that stands out from the rest of the room's design, hence the "accent" moniker. As such countless styles fit under this category; what matters is that it creates contrast in the space you place it. You can store all sorts of knick-knacks and small things in accent cabinets – anything you want to hide away to keep the room uncluttered!
Accent cabinets work simultaneously as decoration and as functional furniture. Most products sold as accent cabinets have expansive storage space and often come with various levels of drawers. This means that by placing an accent cabinet in a room you are both adding a new visual element to the design, and obtaining a more functional storage room that you might be lacking. It's practical, it's beautiful and it's straightforward. That's the true appeal of accent cabinets!
More French Country Decor Ideas
If you love the French farmhouse decor style, then don't miss these other articles on getting the French look from here in the States: