Farmhouse art is the perfect way to decorate the walls of your modern country home.
Picking out the right art for your home is a tough process. You have to consider the size of the piece, the colors, and of course, the subject of the art itself.
If you're bolder, you might go for a painting that is striking or attention-grabbing. It could be a great way to spark a conversation with guests! Otherwise, you might just want something that blends in with your interior design, enhancing it without overpowering it.
Whatever you taste, we hope these farmhouse art ideas will inspire you!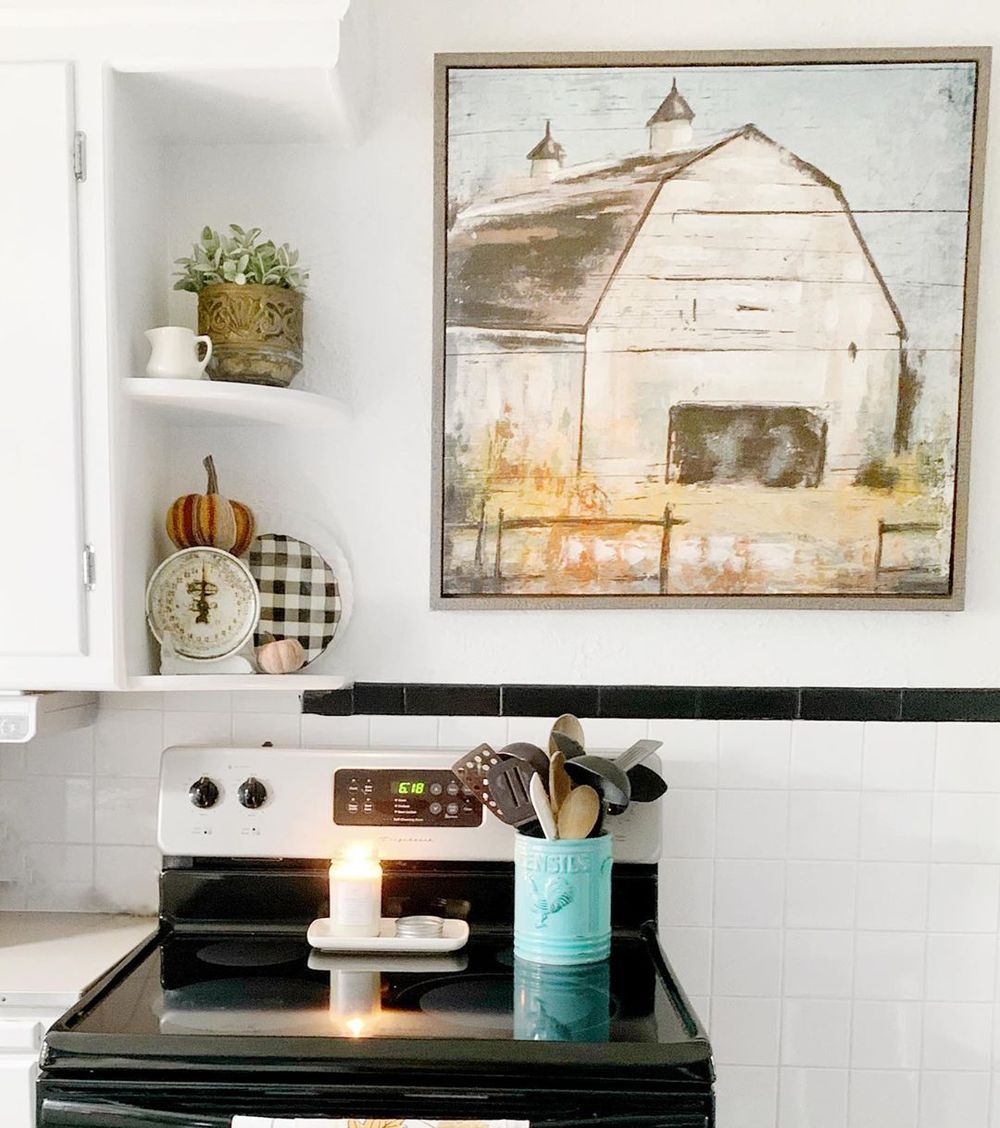 Farmhouse Paintings, Prints & Sculptures
Farmhouse art often depicts many of the Farmhouse style motifs we know and love: barn houses, farm animals, flowers, expansive landscapes, and more.

More Farmhouse Decorating Ideas
Keep decorating in the farmhouse style with these related posts: