English country console tables are the perfect piece of furniture for your entryway, hallway, or dining room. Console tables are generally placed against a wall and are tall enough so that you don't have to bend down to pick up something on the surface. They can hold things like table lamps, books, and trays with little items. A piece of artwork or a mirror is generally hung on the wall above them. 
English country console tables are typically designed in the cottage style with a vintage look. You don't have to buy a real antique piece to get the English country decor look in your home.
English Country Console Tables
I have created a small selection of console tables that I think would go beautifully in an English country style interior design. These country style tables would work wonderfully if you need a space to hold your decor. Take a peek at my selection below!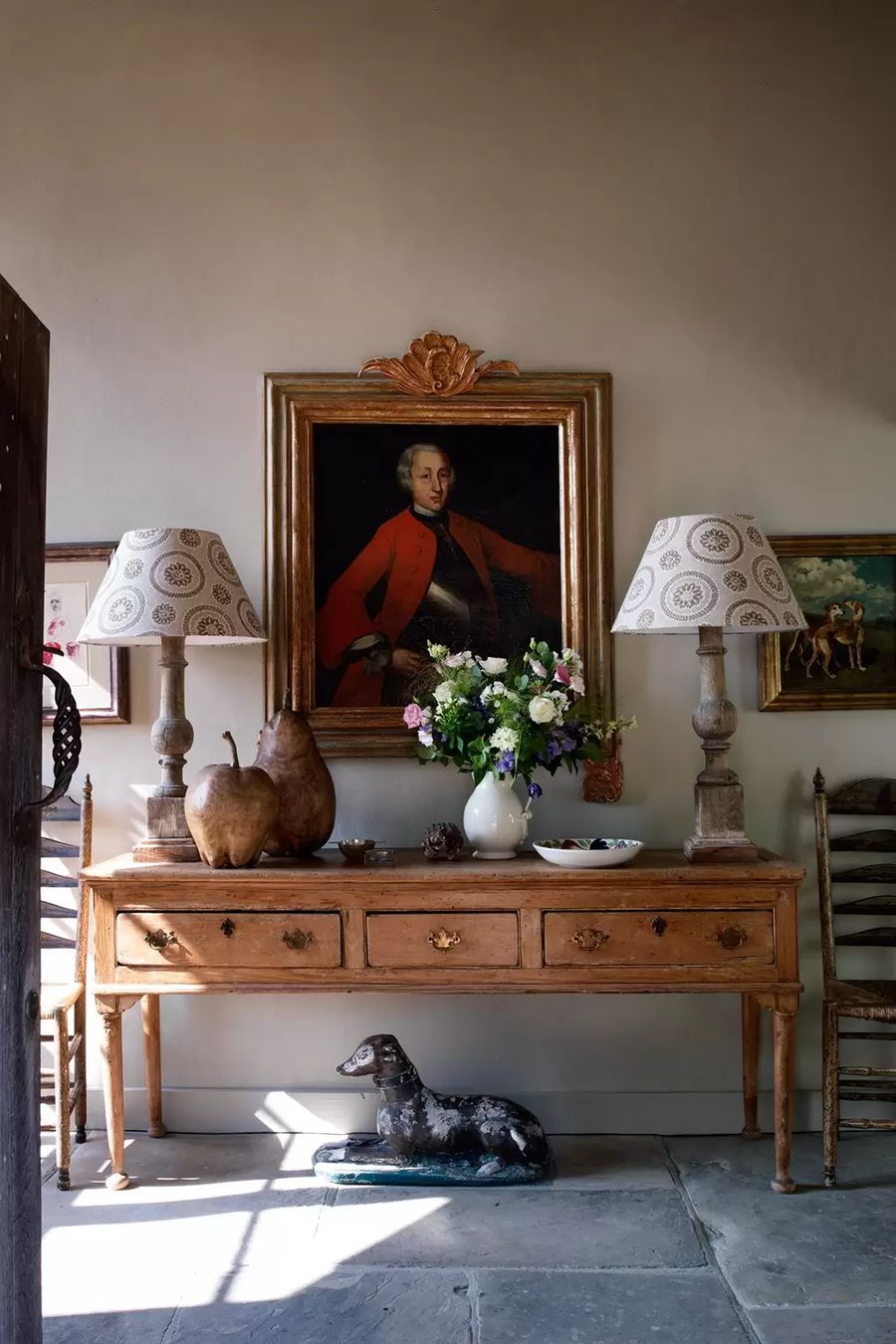 More English Country Design Ideas
Keep decorating your English country home with our other guides for getting this charming look in your home!