There's no getting around the fact that dining rooms are big. You need space for a table, chairs, and likely other furnishings as well. For many homes, that might be a bit of a tall order. Of course, it can be worth it if you have a large family or regular guests, but what about people who live alone, or with their partner? A dining room would certainly feel like an extravagance, but it's still nice to have somewhere to eat.
Enter the English country breakfast nook.
What are Breakfast Nooks?
Essentially, a breakfast nook is a small area set aside close to the kitchen for having small informal meals such as breakfast. Naturally, this will include eating, but it can also be used for other activities, such as board games, crafts, or getting a little work done on a laptop.
Unlike a dining room, the breakfast nook is a smaller, more intimate, and very casual affair. If a grand dining room evoked images of big families getting together for an energetic gathering, the breakfast nook is a quiet spot for old friends to share a cup of tea and stories together.
English Style Breakfast Nooks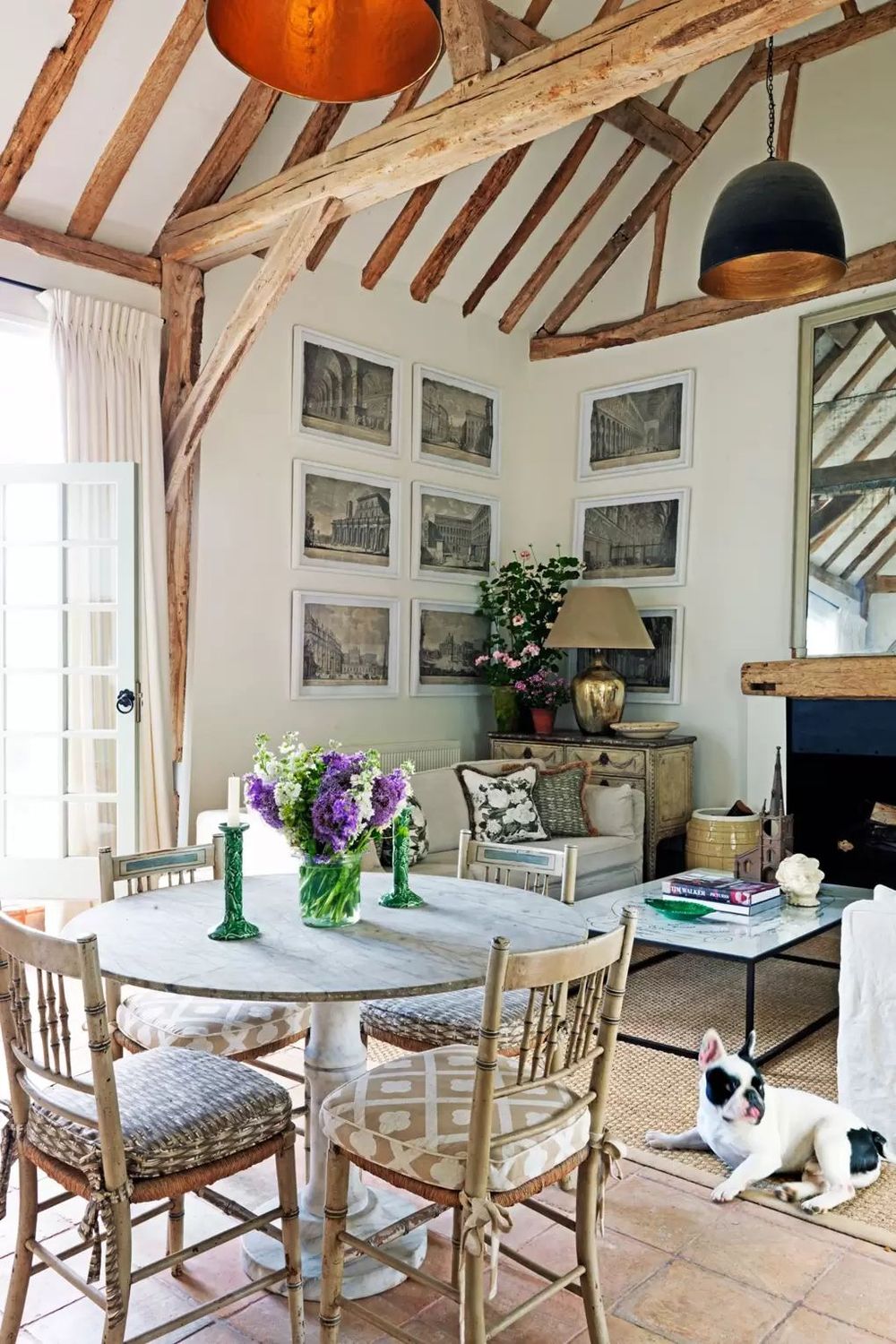 The English country aspect of these breakfast nooks refers, of course, to the decorative style. English country designs feature muted colors, floral patterns, earthy tones, and natural materials like wood and stone. It is a cozy style that suits small spaces particularly well which, of course, makes it ideal for breakfast nooks.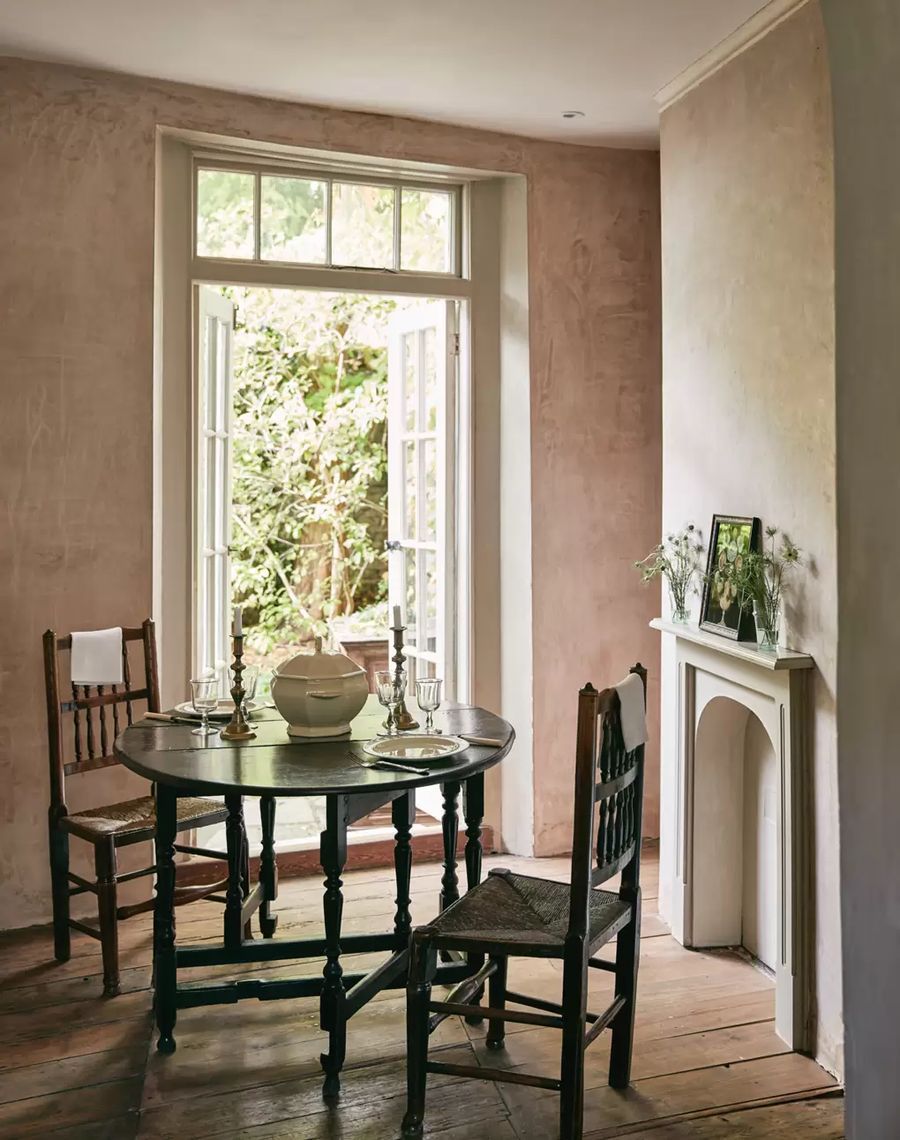 So, what exactly do we mean by muted colors and floral patterns? Floral patterns feature quite heavily in English country decor, mostly on fabrics like furniture and curtains as well as wallpaper. There is also something of a Victorian edge to English country decor, with some of the ornate stylings you might have found in homes in the 1800s making understated-yet-stylish appearances. Of course, your breakfast nook doesn't need to be quite so formal, but it at least gives you an idea of the direction.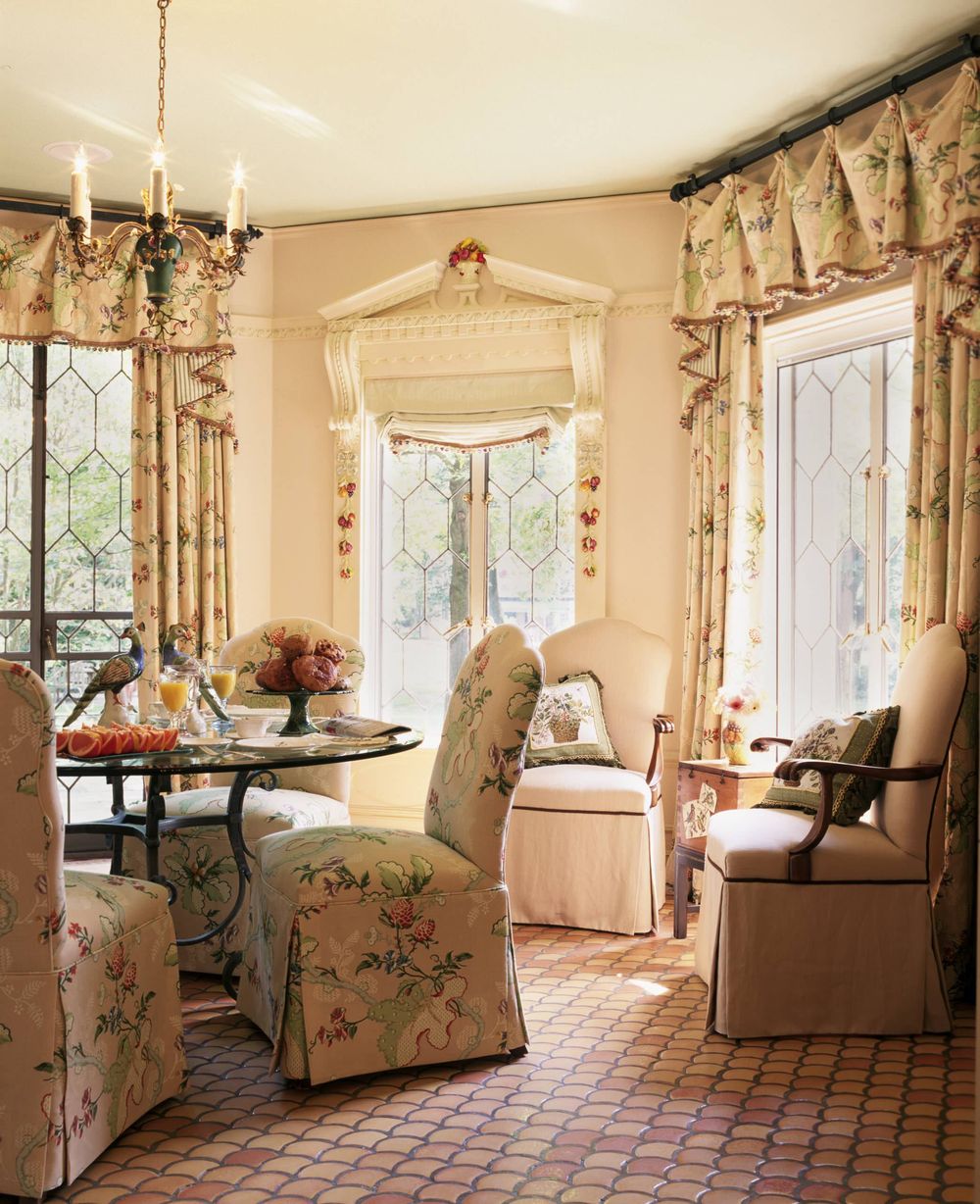 Another prominent feature in English country decor is warm, earthy tones. You won't find any bright blues or… well… bright anything. Think creams, browns, and muted colors. English country decor is less of an assault on the senses and more of a warm velvety blanket wrapped around them.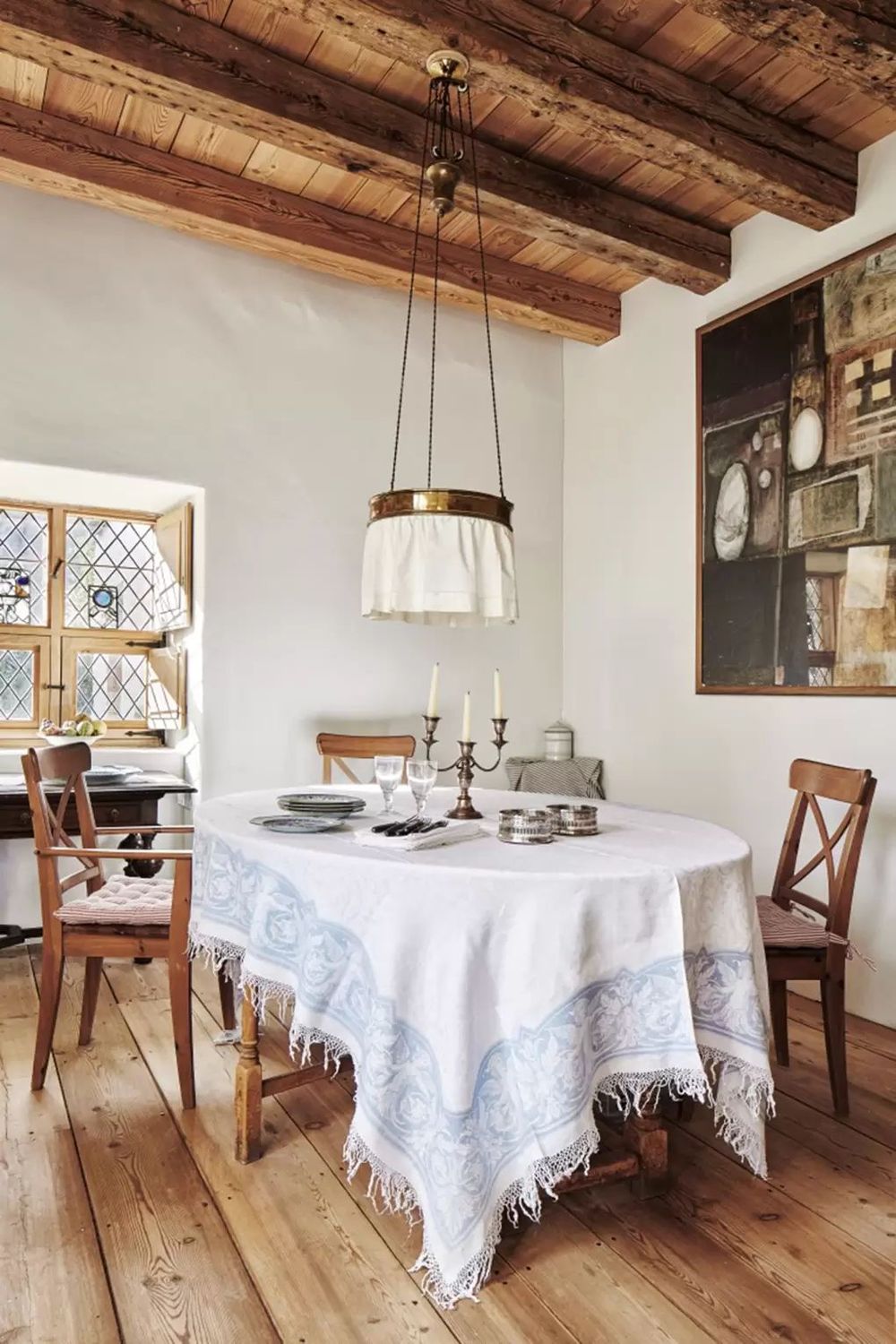 Finally, and perhaps most importantly, there is the matter of function. As stylish as English country design can look, there is a strong lean toward function over form. This is to say that your chairs should be comfortable, your position such that you don't get the sun glaring in your eyes or a radiator roasting your leg. English country design is a style of warm, cozy comfort. You simply can't achieve that if you're perched on the edge of an old chair with faded springs that hurt your back!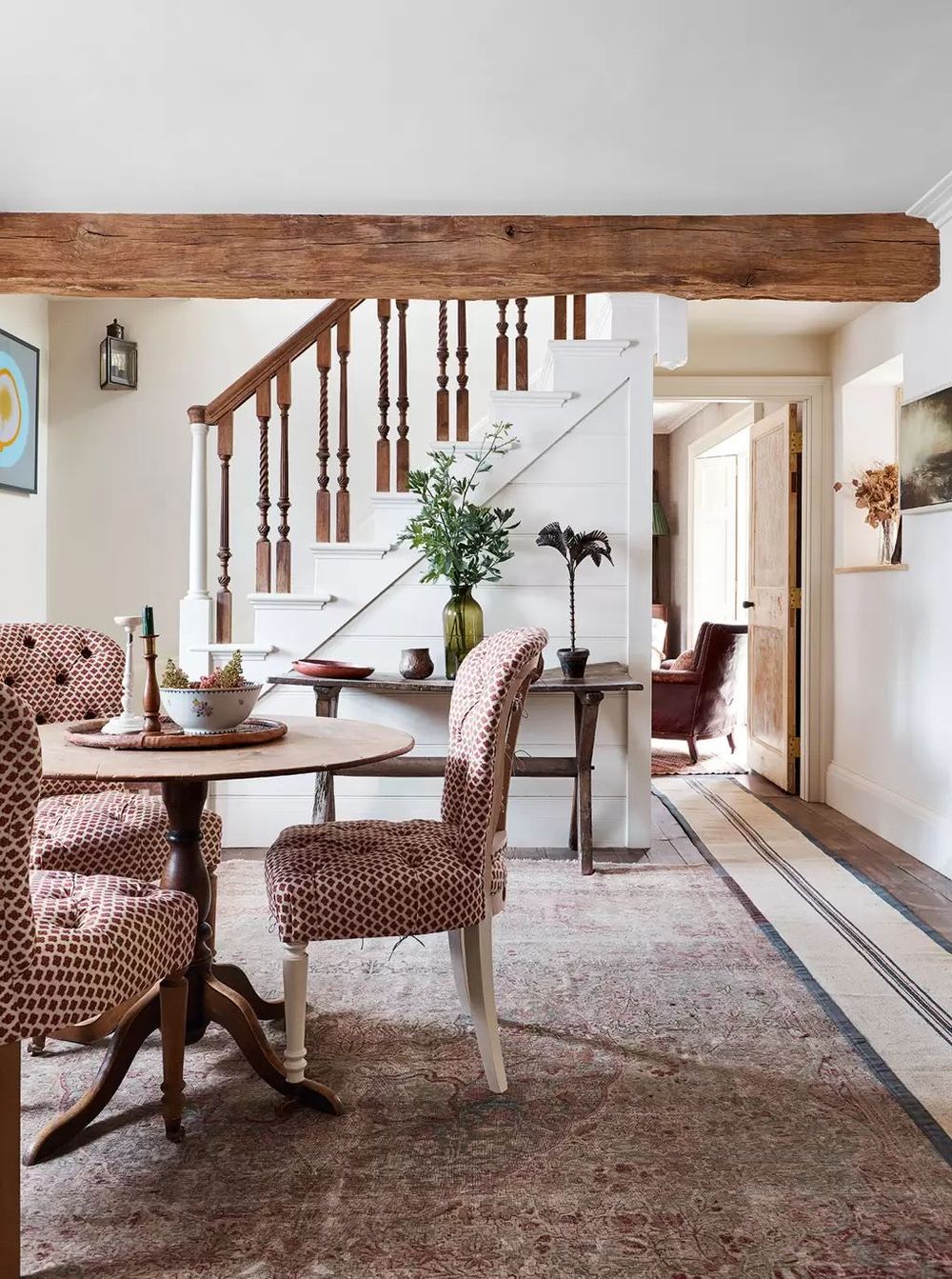 If you are looking to create a space where you can eat meals, read a book, or share intimate conversations with loved ones over a morning coffee, English country breakfast nooks are an excellent solution.
Be sure to check out our other English country decorating ideas on the site.