A contemporary desk chair is a very important piece of working furniture whether it is for a traditional office or home office. The chair that you sit in plays a big role in the quality of your work experience since the chair is where you will likely be spending 8 hours of your workday. Contemporary desk chairs come in a wide range of shapes, sizes, and materials, with casters or without casters.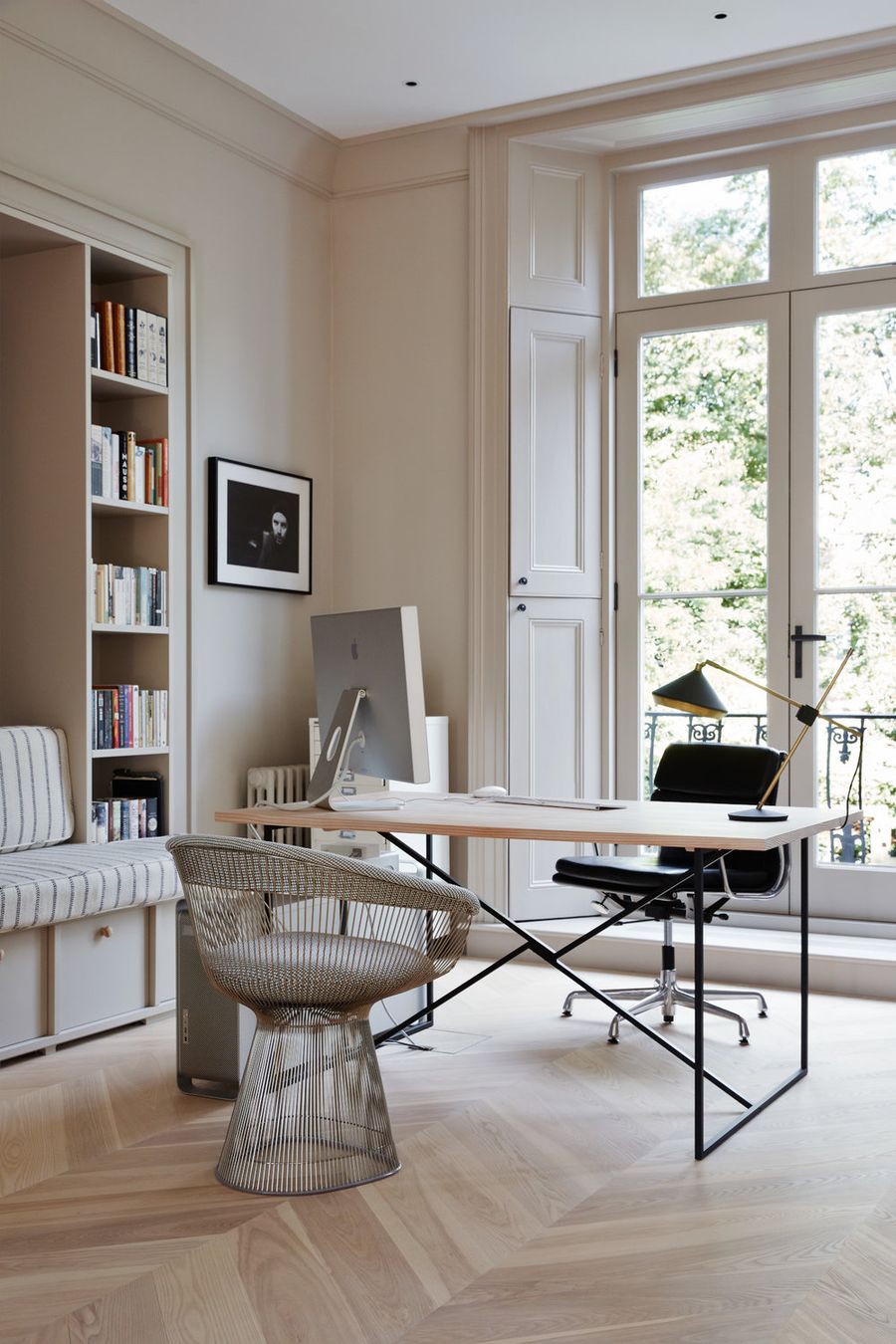 Best Contemporary Home Office Chairs
There are so many different things to consider when it comes to selecting the right office desk chair for you. I wanted to share a few key things that you should think about when it comes to purchasing a brand new desk chair for your home or office space.
Adjustable Backrest
The ability of your contemporary desk chair to provide ample back support is very important. I recommend looking for a desk chair that offers a number of ways that the backrest can be adjusted. This includes the ability to adjust the height, tilting forward, backwards, upwards, and downwards. All of these adjustment options will make it easier for you to be comfortable throughout the work day.
Adjustable Height
Since not all desks are the exact same height, having a contemporary office chair that can be raised or lowered in order to put your body in the most practical and comfortable position is very important. There are many different types of contemporary desk chairs out there that have a built-in mechanism that makes it easy to adjust the height of the chair.
Lumbar Support
In order to support your lower back or lumbar area of your spine, a good desk chair should have a contoured back support that closely mimics the curve of your spine. This extra support will make it more comfortable for you for those days when you have to spend long hours sitting at your desk. The less stress and strain on your lower back, the better you will feel when getting out of the chair.
Proper fitting seat area
The seat also plays a very important role in the comfort of your home office chair. The width and depth of the seating area is really important and it is equally important as the amount of support the backrest gives your back. You should be sure that the seat is wide enough to be comfortable for your bottom and your legs. The depth of the seat should be deep enough so that there is 2 to four inches of clearance between the back of your knees and the end of the seat.
Comfortable Materials
Choosing the right material for the seating area of the deck chair will also play a big role in how comfortable your chair is. If you need a desk chair that will be used for long periods of time, choosing a breathable fabric is your best bet. The amount of padding in the backrest and seat areas will also play a role. You really want to be sure that it is not too hard or too soft. Either way, it could affect your comfort in the long term.
Armrests
Having armrests on your desk chair can have a very beneficial effect on you. Sitting for a long period of time can lead to discomfort associated with neck and shoulder strain. Utilizing the arm rests helps to ensure that you are not slouching in the chair which can cause you neck and shoulder strain. Be sure that the chair you are looking for has adjustable arm rests so that you can raise or lower it at the right height for you.
Controls
Most contemporary desk chairs that have multiple adjustable features put the actuator levers located in specific spots that makes it really easy for the user to be able to make all of the desired adjustments. Each of the adjustments will have an actuator lever that controls the adjustment.
Casters vs non-casters
Having casters mounted on the bottom of the base makes it really easy for you to roll around in the area of your desk. When you are looking for a desk chair that has casters on the bottom you need to be sure that the flooring in the area where your desk can handle casters. If not, consider going with a fixed position chair.
More Contemporary Design Ideas
If you love the sleek contemporary look, then keep reading for more contemporary interior design ideas and inspiration!