Contemporary kitchens often feature sleek and minimalist designs that emphasize simplicity and functionality. Here are some characteristics of contemporary kitchens that interior designers seek when designing a contemporary style kitchen.
Contemporary interior design is all about creating the most up-to-date home possible. Contemporary homes often feature the latest technology, a design that takes into account the lifestyle and movements of the occupants, and of course, the best materials.
Since the kitchen is one of the most important rooms of the home, you'll need to make sure the design actually works for you and doesn't choose form over function.
The design of a contemporary kitchen is characterized by a focus on functionality, simplicity, and high-quality materials, resulting in a sleek and modern design. Here are the best ideas that will inspire your contemporary kitchen design.
High-quality Materials
Contemporary kitchens often use high-quality materials such as marble, stainless steel, and glass, which are durable and easy to maintain. This beautiful custom kitchen has been designed with brown marble with thick veining for a dramatic, upscale look.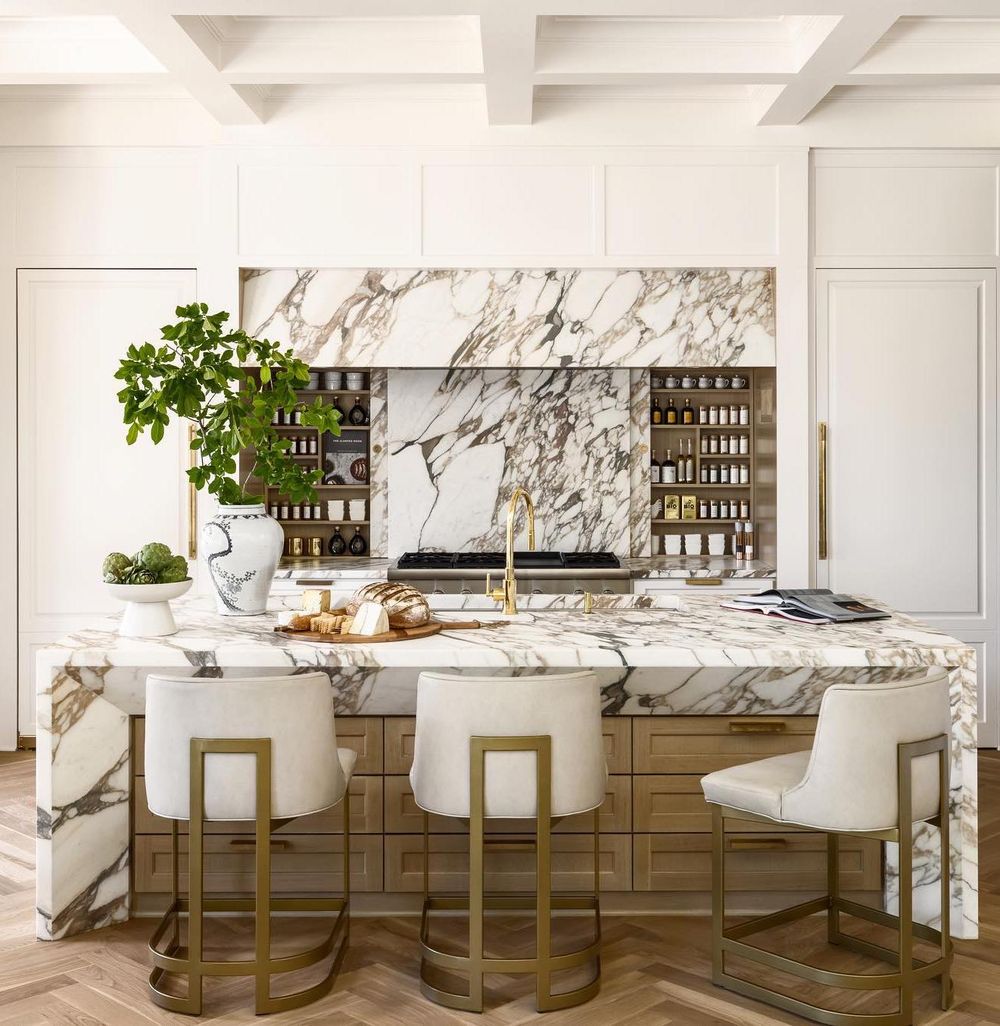 Dramatic Lighting
Contemporary kitchens often feature a combination of ambient, task, and accent lighting to create a functional and inviting space. A great way to design a standout kitchen is to add a central dramatic lighting pendant such as this intricate chandelier.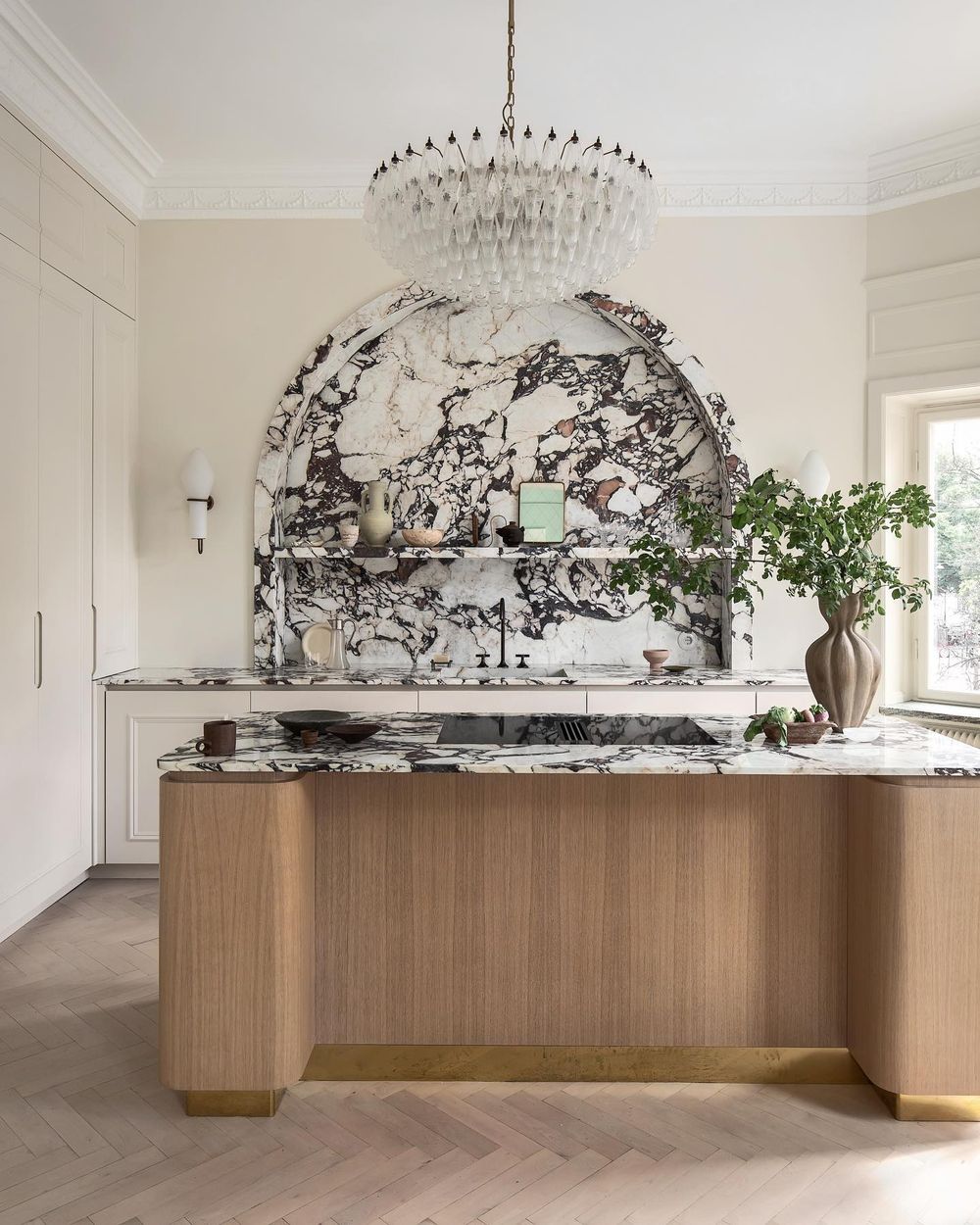 Black Cabinets
Black kitchen cabinets are a popular and dramatic choice when it comes to contemporary kitchen decor ideas. This bold design choice gives the kitchen an instant, sophisticated feel.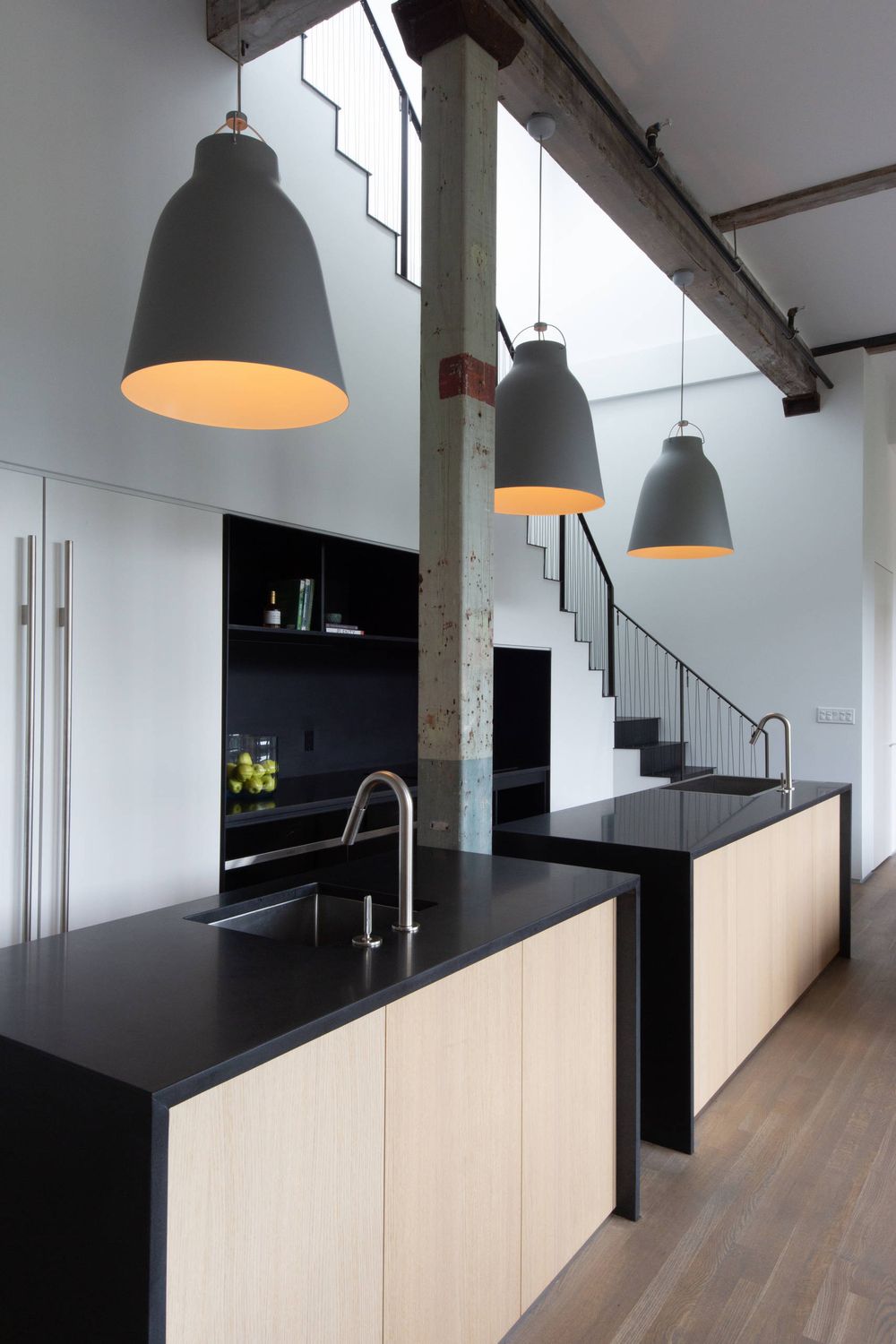 Vintage Touches
Some people choose to add vintage touches to their ultra-contemporary kitchen to bring it down to earth. Some contemporary interiors can feel too much like a hospital, or somewhat impersonal. Adding vintage touches like an old wood cutting board or an earthenware vase and some natural greens can go a long way in bringing a contemporary kitchen feel more cozy.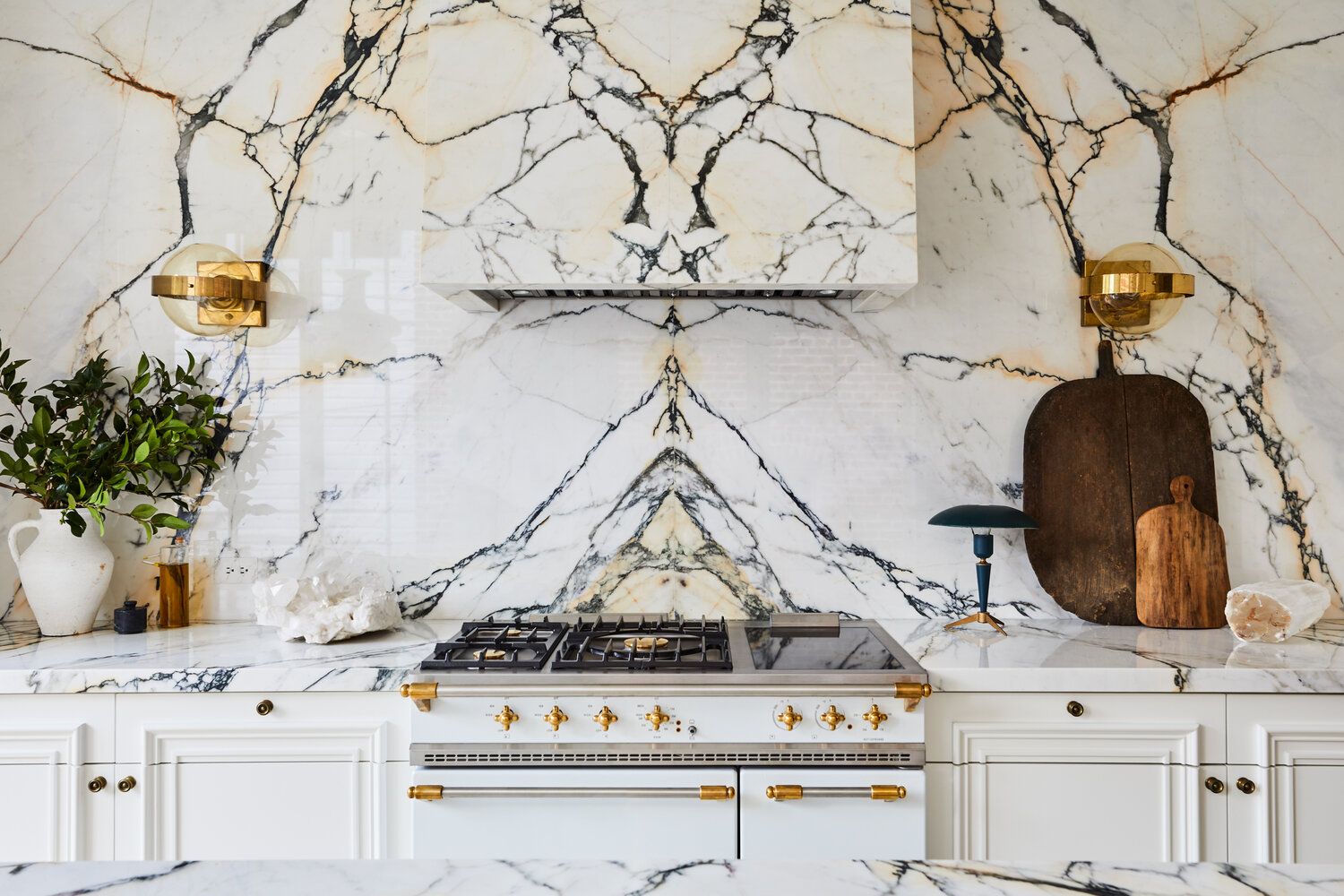 Clean lines
Contemporary kitchens typically feature clean, simple lines that create a streamlined look. This kitchen has a sharply cut modern kitchen island with a unique shape. Very futuristic!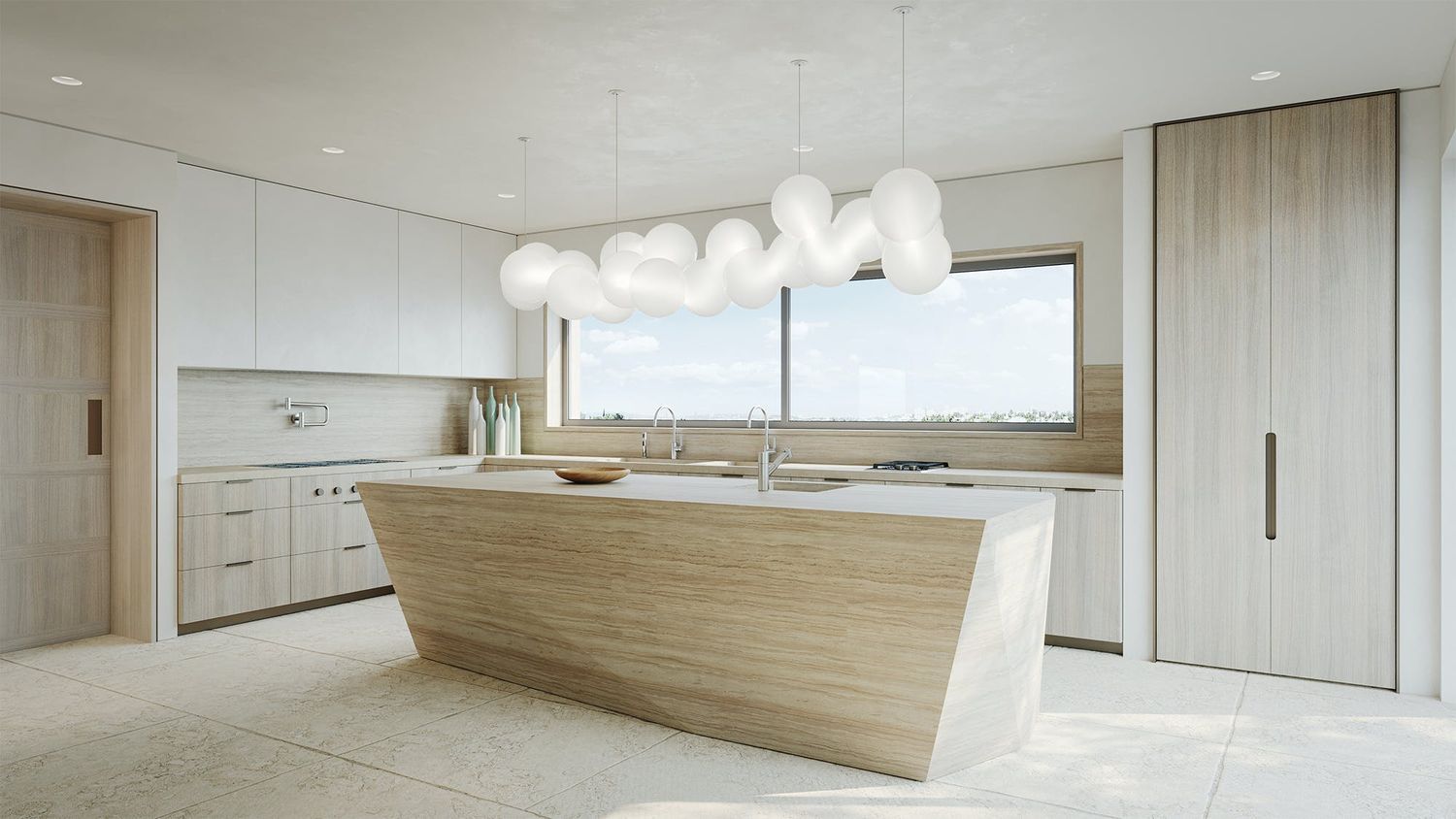 Neutral colors
Neutral colors such as white, gray, and black are often used in contemporary kitchens, creating a sleek and sophisticated look.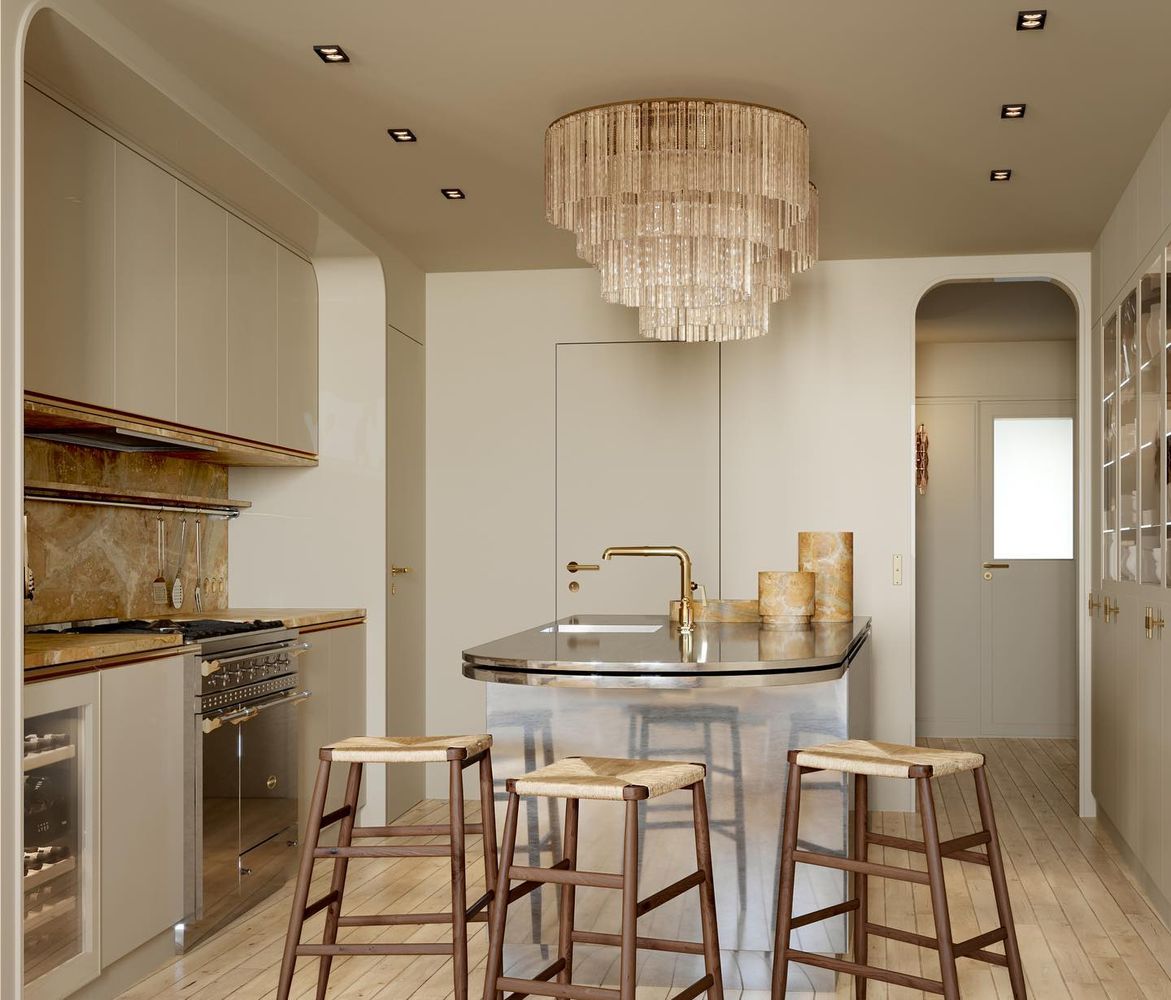 Minimalist design
In a contemporary kitchen, less is often more. It's a cardinal rule! The design emphasizes functionality and simplicity, with minimal ornamentation.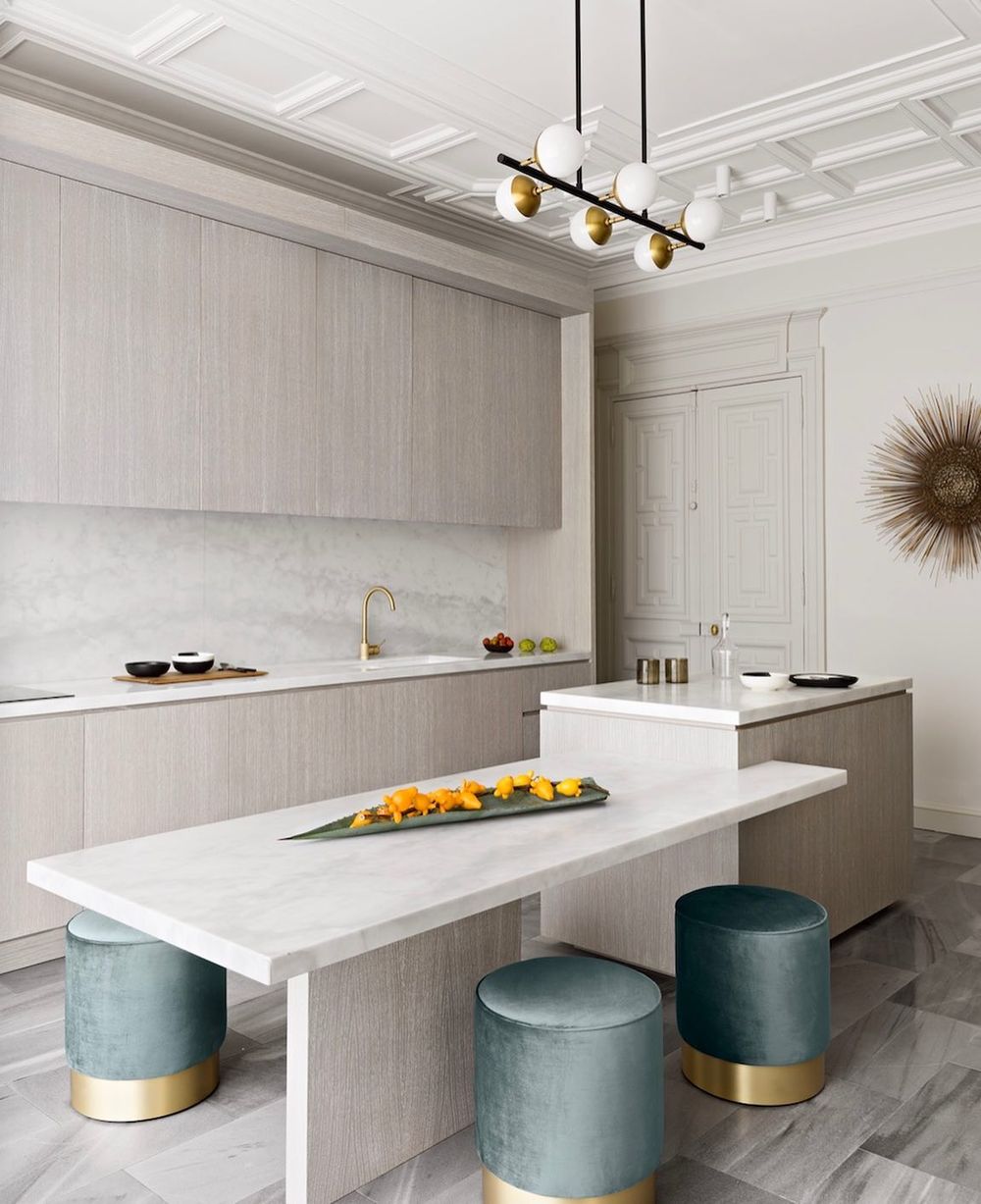 Integrated appliances
Contemporary kitchens often feature integrated appliances, such as built-in ovens, microwaves, and refrigerators, which blend seamlessly into the overall design. This stunning marble kitchen has an integrated stove, and even a sink built into the kitchen island countertop.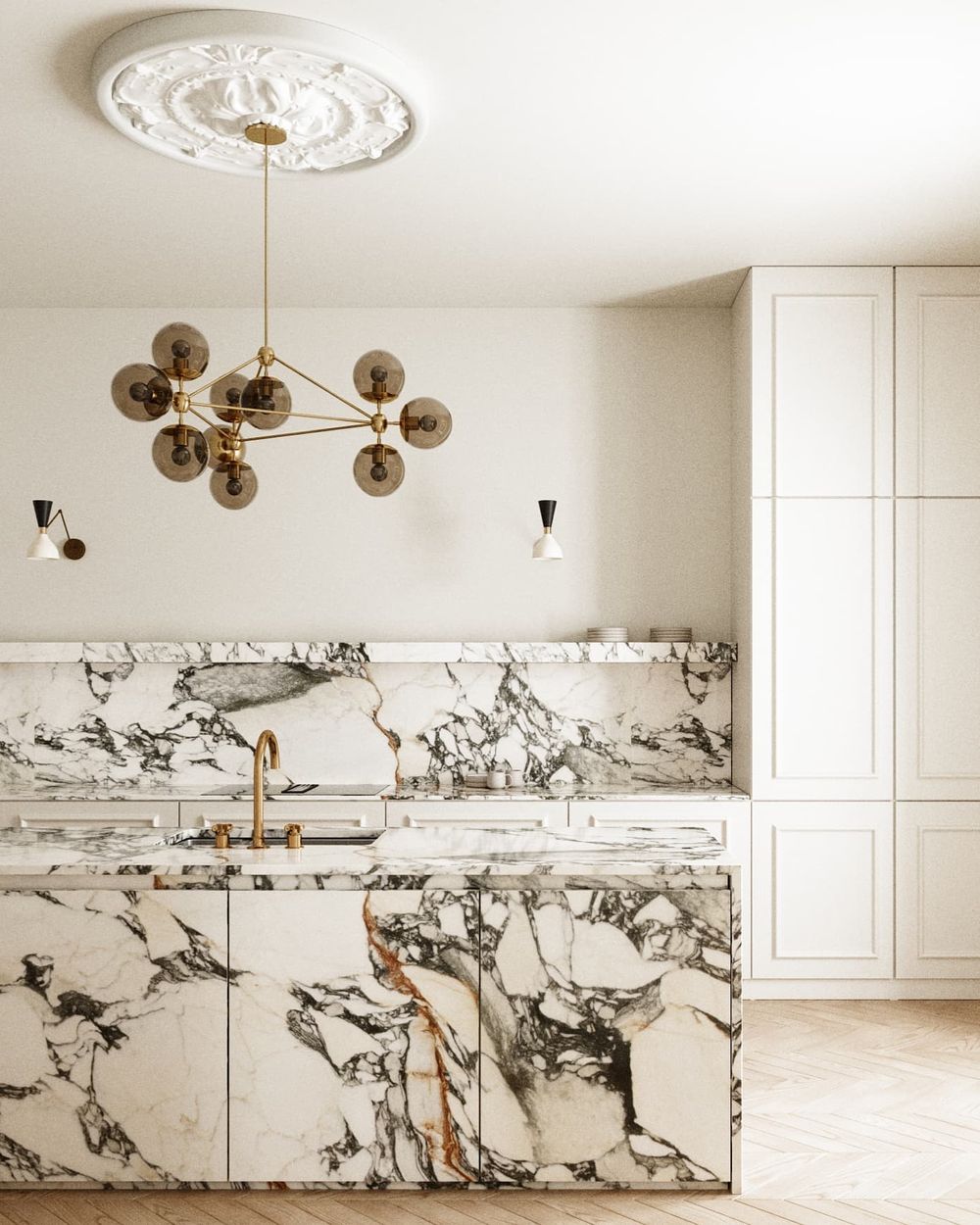 Open Concept
Many contemporary kitchens are designed to be open-concept, with an emphasis on creating a seamless flow between the kitchen and living areas.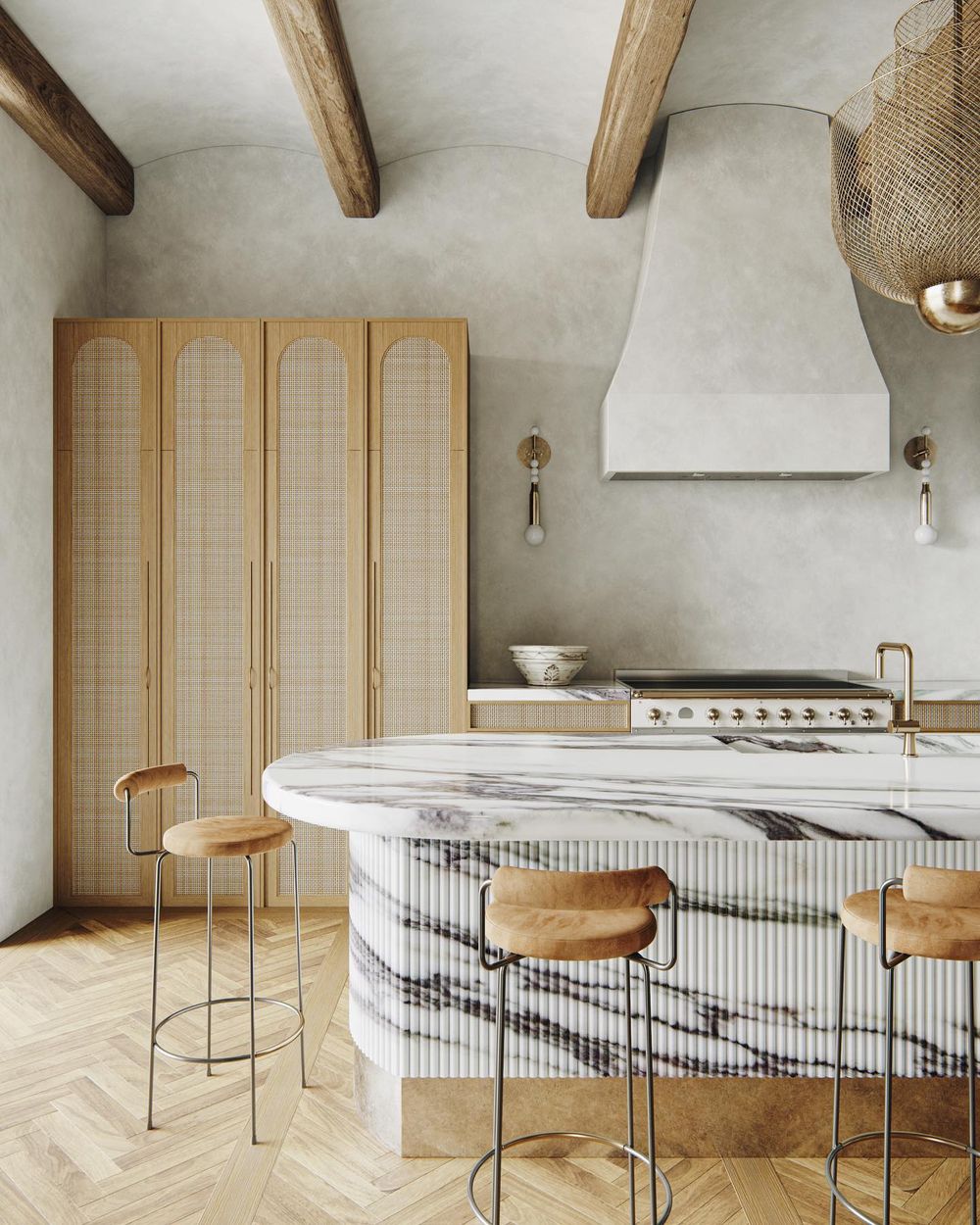 Smart Storage
In a contemporary kitchen, smart storage solutions are often used to maximize space and minimize clutter. This can include pull-out drawers, hidden cabinets, open shelving suspended from the ceiling, and built-in organizers. There are many creative ways that contemporary kitchen designs integrate the most cutting-edge storage.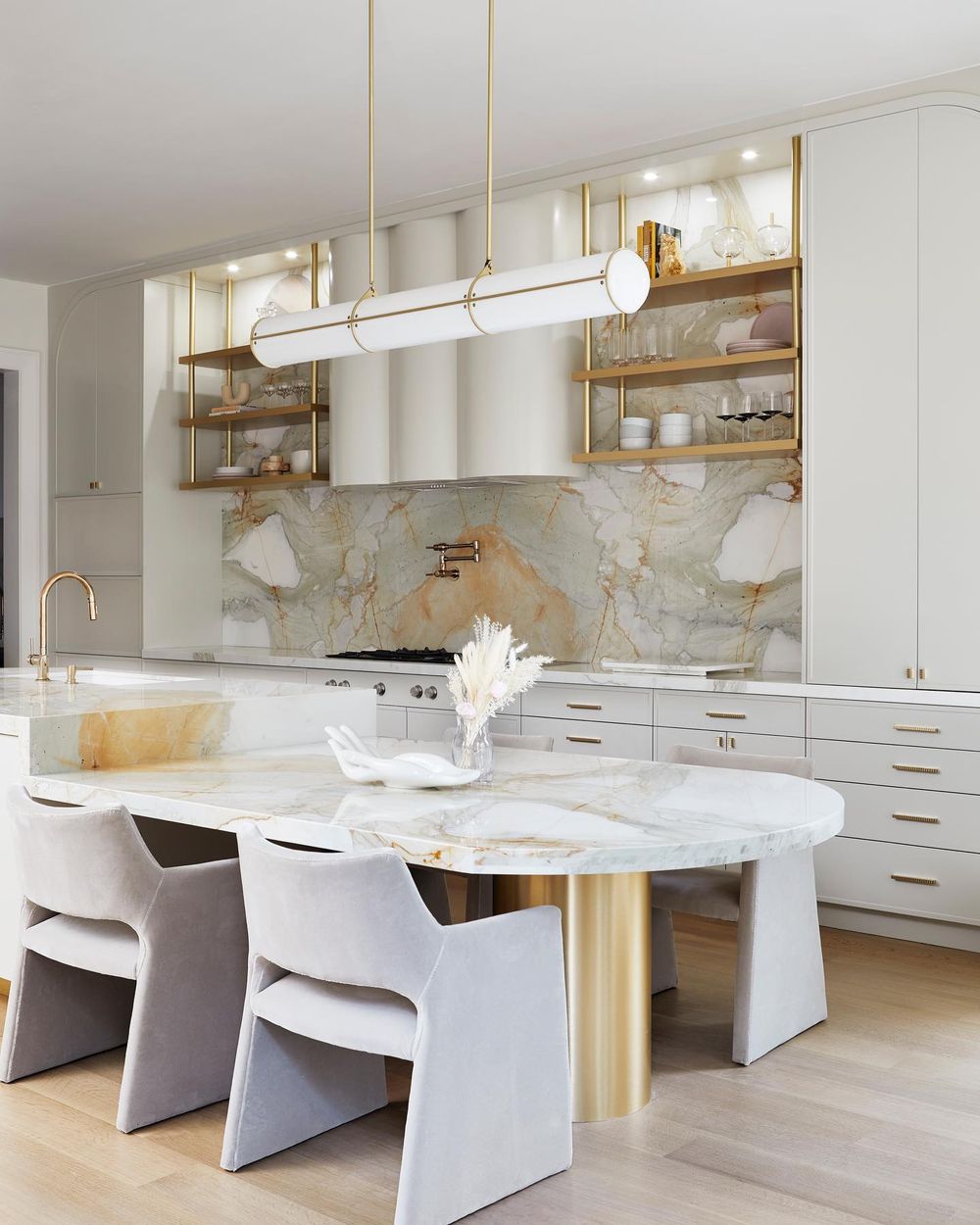 What do you think about these contemporary kitchen designs?