A beach-themed interior design choice that uses a fresh soft color palette and natural, breezy textures with a few nautical items thrown into the mix, is coastal decor. The relaxing and carefree feel is due to its soft, natural ambiance.
There are many different types of coastal decor and interior design such as all-American coastal, tropical coastal, Mediterranean, and coastal cottage. No matter which style graces the home, seaside vacation vibes will fill its walls.
Coastal Sideboards
Finding the perfect sideboard may feel overwhelming, but if you have a particular style in mind, like coastal decor, it makes the dream of finding the perfect one more accessible. Many coastal-style sideboards have rattan accent detail and are usually made with reclaimed timber or wood.
Roomy coastal sideboards with a beach theme will help to celebrate a house with coastal decor. Having louvered doors similar to window shutters would be perfect for a project reminiscent of a coastal tropical island. Giving the wood a rustic weather-washed look would make any sideboard perfect for a beach house. Blending light natural colors with blue will create a tranquil, peaceful beach feel.

Accessorizing a coastal sideboard can be very fun. The decor on top of your sideboard can be changed with the seasons and holidays. Decorating a sideboard surface is a fabulous way to show off your family's personality. Beach house decor can be inspired by oceanic, aquatic, nautical, and marine elements.
However, hold back the impulse to overuse one coastal motif and avoid using lots of small components. For example, don't clutter the top of your sideboard with various shells or sailboats. Too much of a good thing can be bad! Only use faux plants if they look natural.
Try adding a large mirror or beach theme artwork above the sideboard. Stage coastal decorative objects such as ginger jars, gold-accented picture frames, and vases on the top, so it has a tropical feel.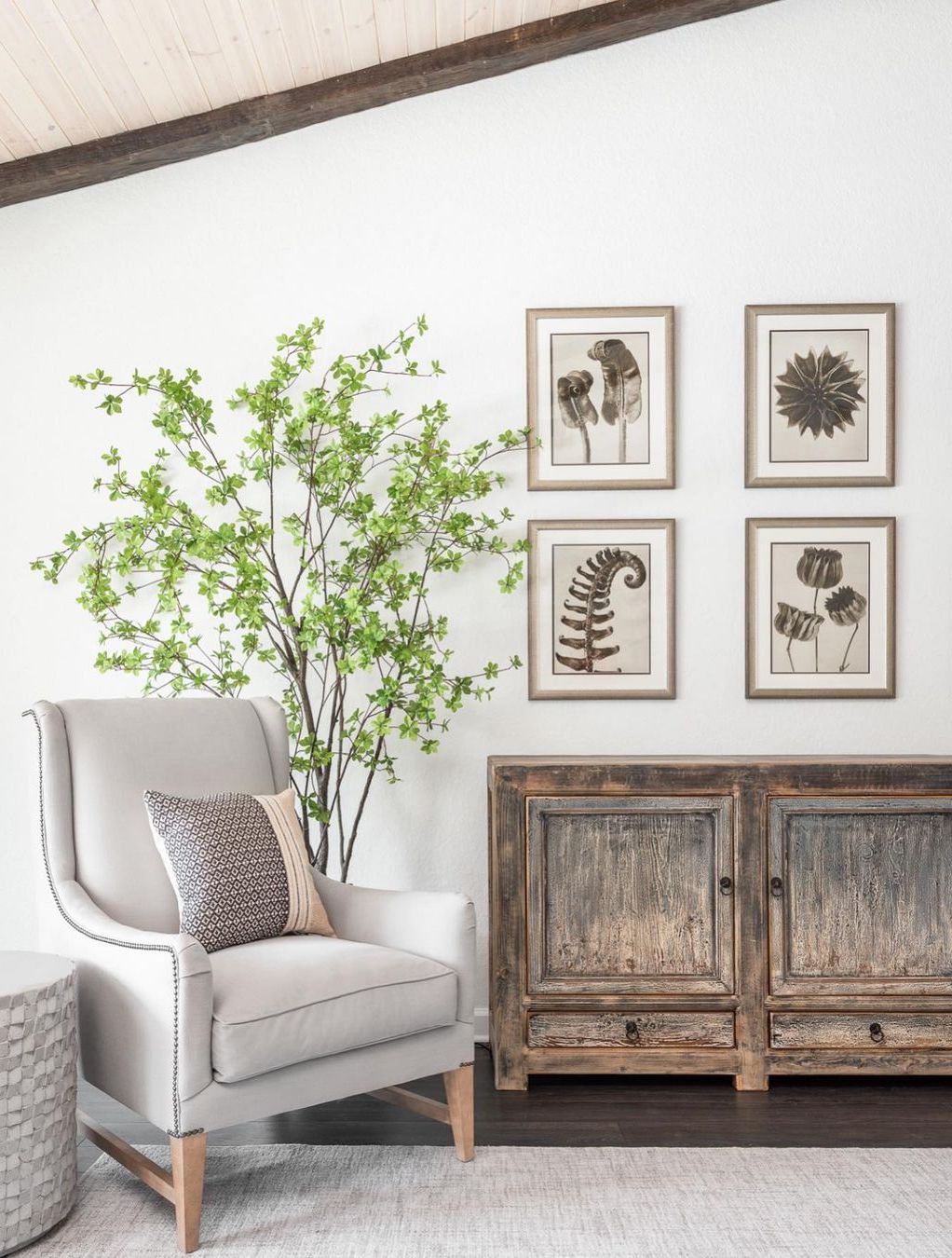 Sideboards for the Win
A home should emulate the individuality of the people who live there. Filling it with practical and unique furniture is essential.
Furniture that often goes unnoticed is the sideboard. The sideboard made its first appearance during the late 18th century but gained popularity in the 19th century and was used in the dining room for storage, displaying serving dishes, and serving food. These versatile pieces of furniture are fundamental storage units placed in any room of the home.
They have many names, sideboards, servers, buffet tables, and consoles and have various uses as a china cabinet, extra kitchen storage, a bar, a buffet, and much more.
The body tends to be larger with shorter legs, ample storage space, low profile, and long shape. It may be worth the trouble to have tempered glass or a natural stone top to protect it from scratches, burns, and spills.
Sideboards provide logical and functional storage for items needed in the dining room. A sideboard can be especially helpful for tiny homes, apartments, and condominiums because of its short stature and narrow profile.
More Coastal Decor Ideas
If you are looking for more coastal furniture recommendations, don't miss these related guides to curating the perfect beach home: