Home decorators are often obsessed with creating the perfect room, one that evokes feelings of relaxed luxury and sumptuous comfort. If you're looking to achieve this look in your home, the Mediterranean design style can be an ideal starting point to build off of and create rooms that are truly masterpieces of comfort and elegance.
Here's our Mediterranean decor style guide to help you get started!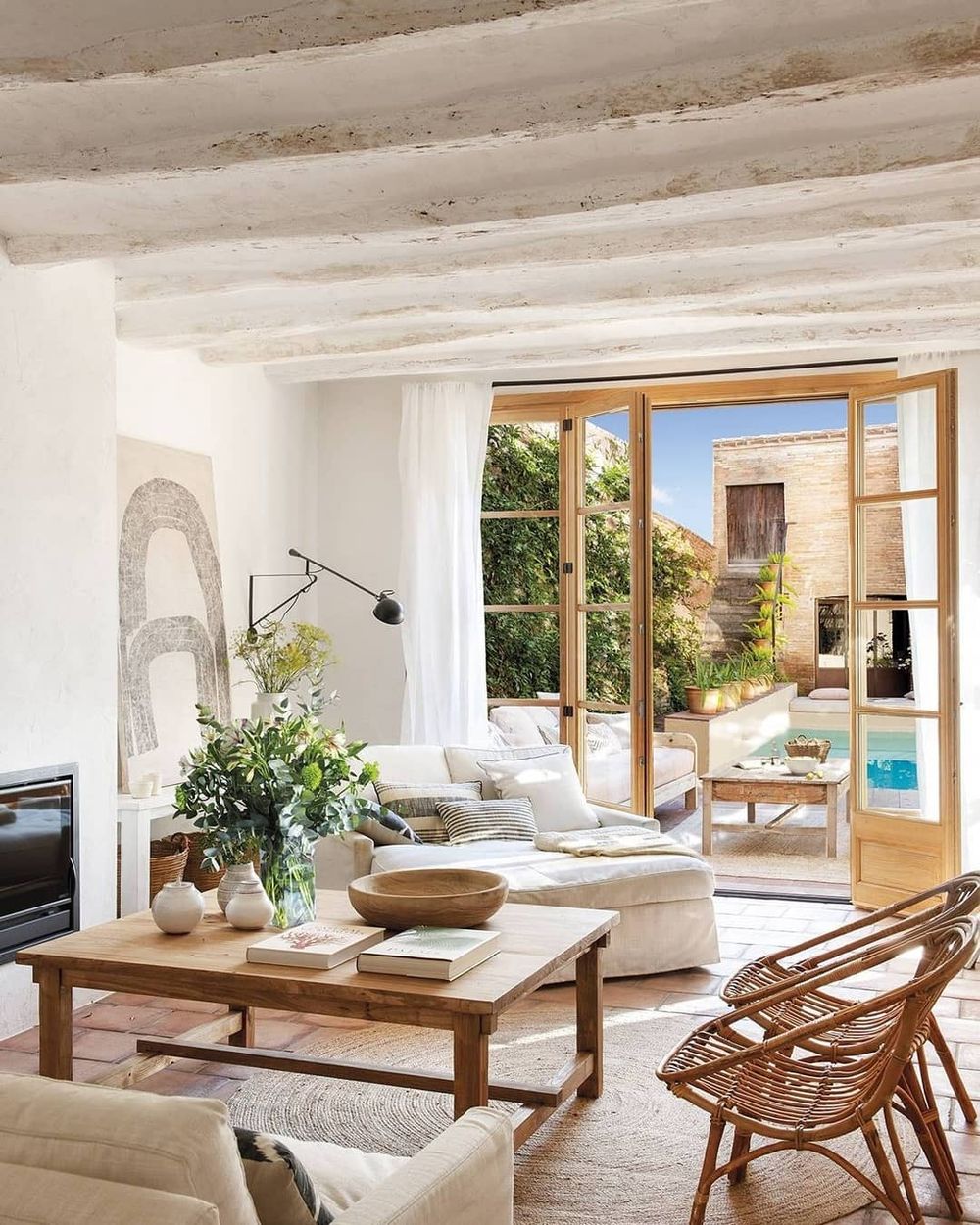 What are the origins of Mediterranean home decor? Let's explore the European roots of this popular seaside design style.
Italian Renaissance
Traditional Italian Renaissance interiors—often found in palazzos built during Italy's fifteenth and sixteenth centuries—create homes built for a queen. A lot of what we think of as Renaissance is actually baroque.
That said, there are some elements worth incorporating into your decor. Italian Renaissance style is characterized by elaborate frescoes painted directly onto walls and ceilings (rather than on canvases affixed to those surfaces). Frescoes were costly and time-consuming to produce, so they were only found in wealthy homes.
If you're not able to add frescoes, however, you can still find inspiration in Renaissance artwork—including paintings of Roman ruins or depictions of biblical scenes—which was often used as a decorative element. Renaissance interiors also feature opulent use of marble and gold leafing; lavish use of velvet; and ornate furniture pieces like stools with carved legs or gilded chests.

Spanish Revival
The Spanish decor style is based on 16th-century architecture, which then inspired people to build their own homes with a gabled roof, smooth stucco walls, and clay tiles. With rooms bathed in light from patio doors and skylights, they feature wide-open plans meant for relaxing, not entertaining.
This style is part of what we now refer to as Mediterranean decor, but Spanish Revival homes often feature rounded arches instead of ogees. They also have more ornate details, such as chandeliers and ceiling medallions.
This style has a casual feel that makes it perfect for summer entertaining or a relaxing weekend at home with friends and family. It's also a great option if you want your home to be an extension of your personality—because it's easy to personalize with colorful furniture and accessories.
When you think about how much time you spend in your living room or kitchen (and even your bedroom), it's no wonder these rooms are among our favorites for creating Mediterranean decor!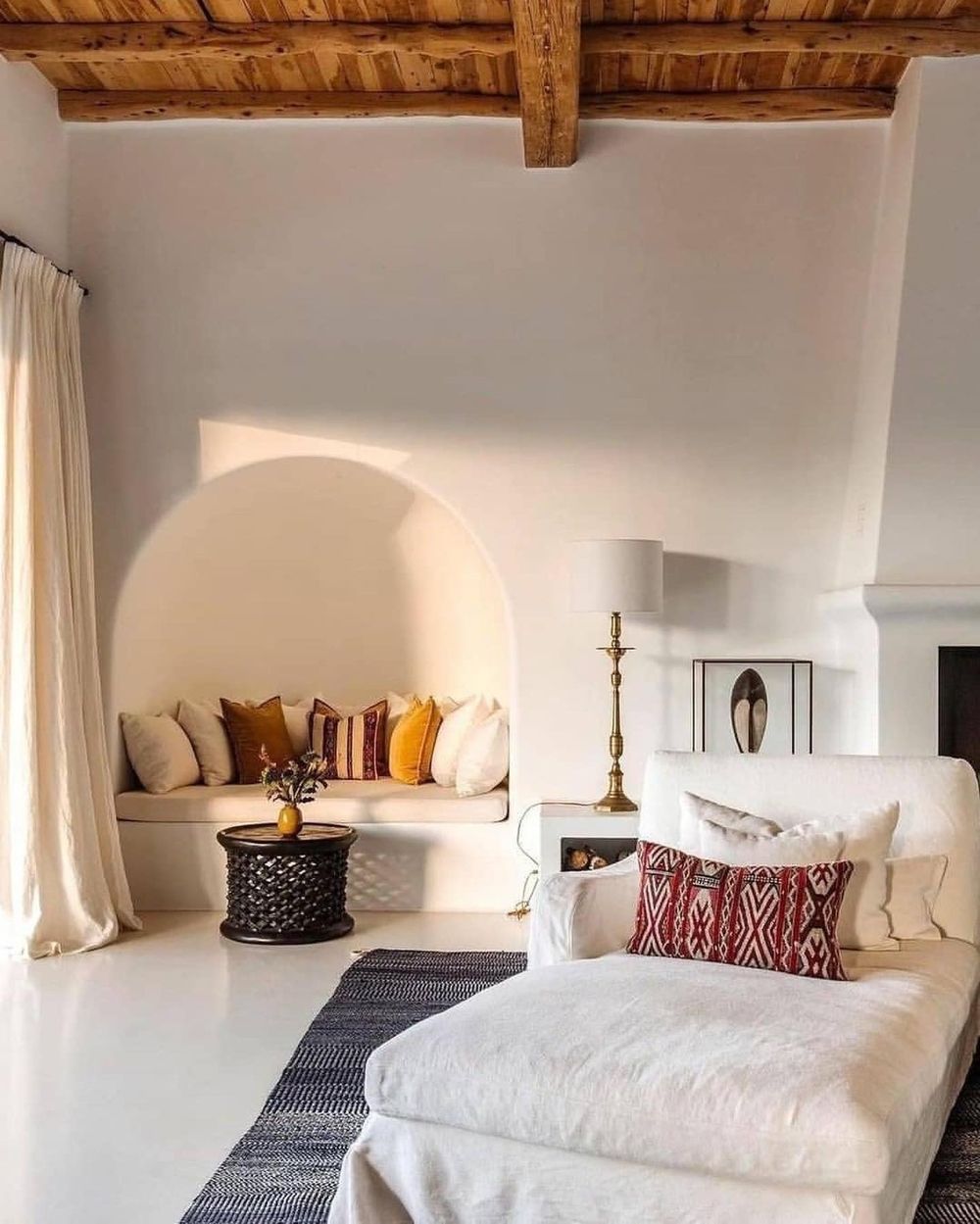 Natural Earthy Colors
The foundation of Mediterranean decor is neutral earthy colors. Neutral is a beautiful color palette when blended well; it just happens to be cooler, richer, and more muted than most.
Greys, browns, and tans are an integral part of interior design when creating Mediterranean decor as they provide you with endless possibilities for accenting your space. Just about any color in your home can be incorporated into a design that uses these palettes as its base.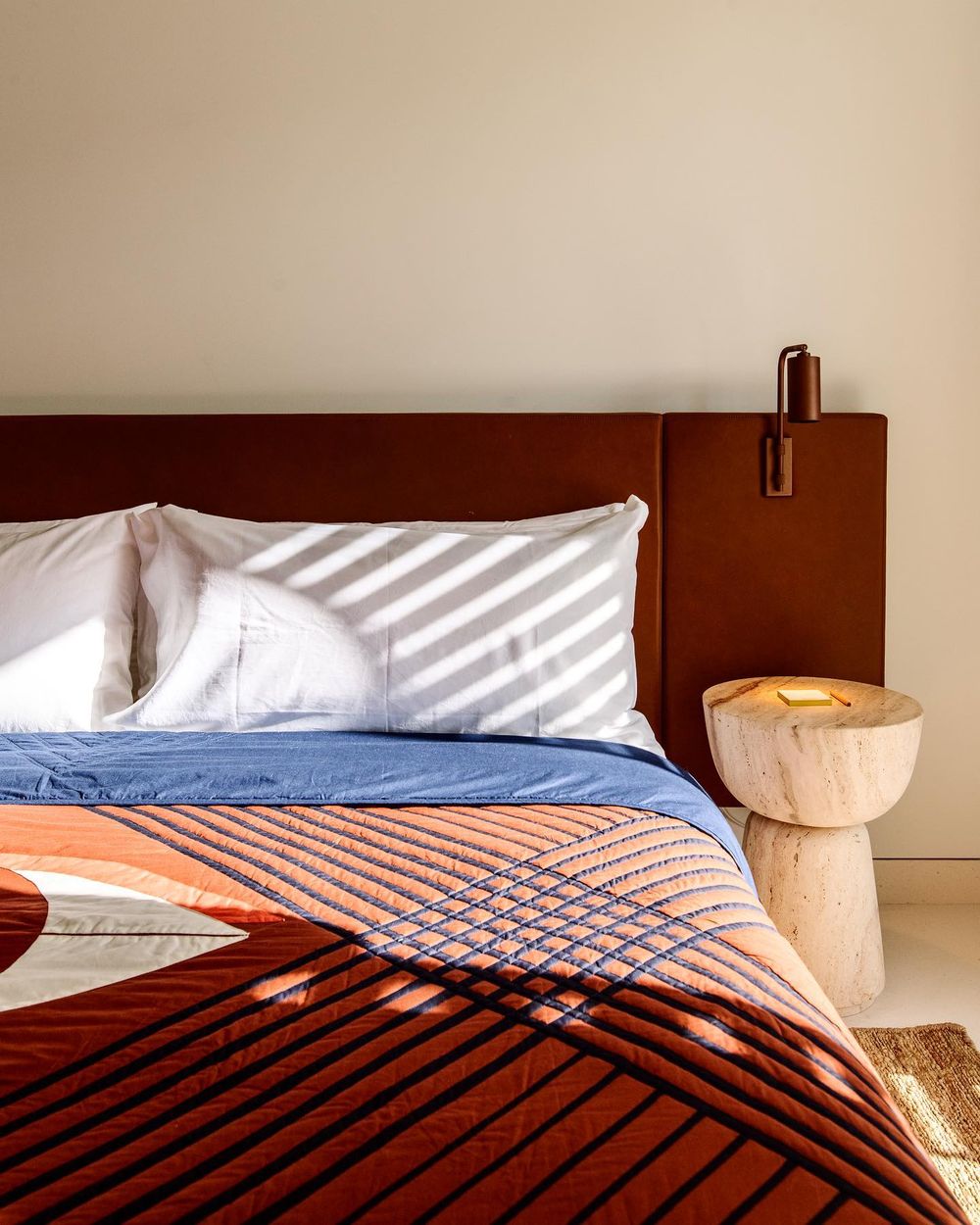 Blue Tones
The oceanic hues of blue in a room reflect light, making you feel as if you're outdoors, even when you're indoors. Just look at these sea-inspired modern coastal rooms and see for yourself.
Adding aquatic shades to your home can be done inexpensively by using them in accessorizing pieces like lamps or throw pillows. Make sure there are no harsh white or super bright colors in your space; these will interfere with any relaxing vibes from your watery blues.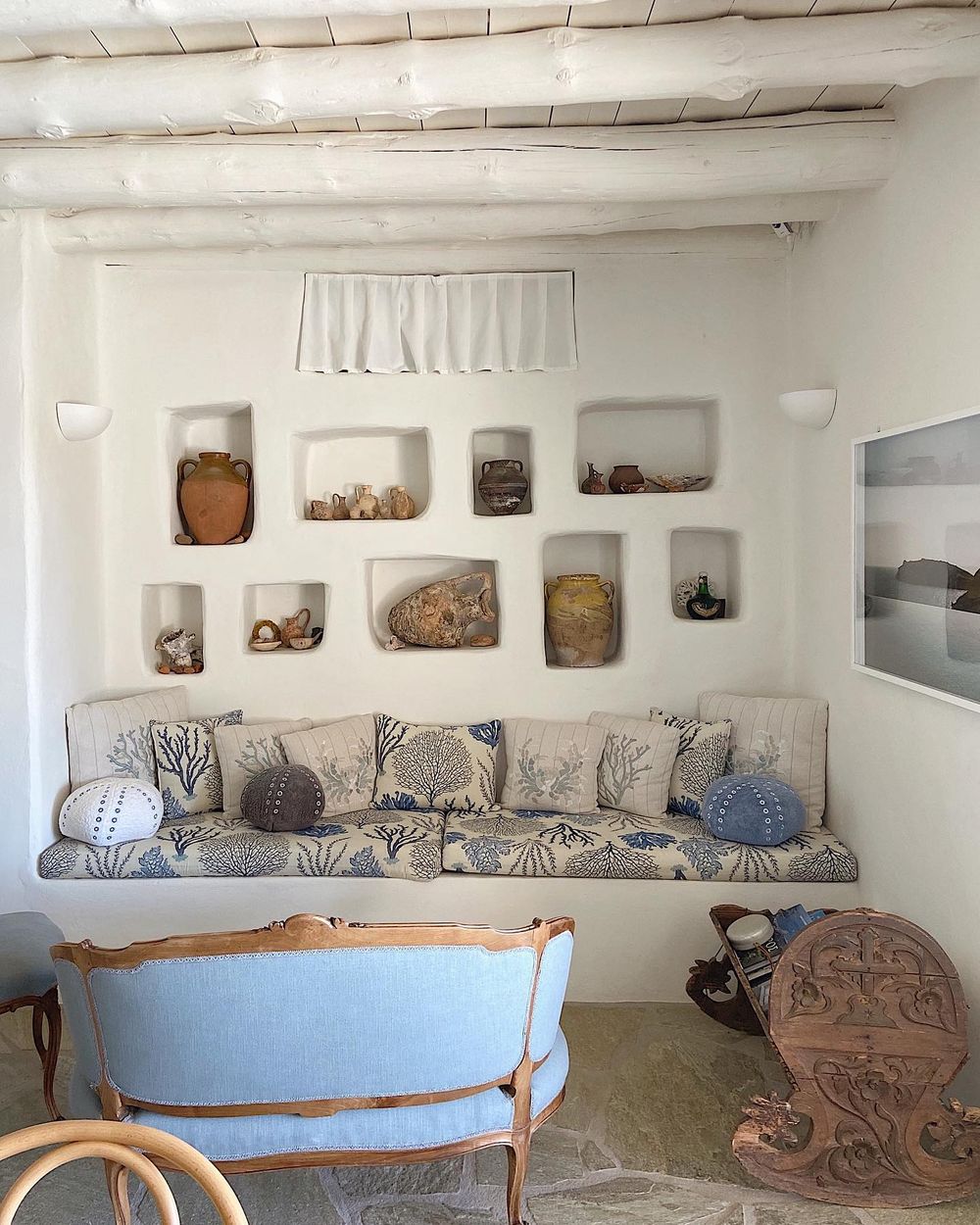 Textured Walls
In addition to being a great neutral backdrop for displaying artwork and other design elements, textured walls are also practical since they tend to stay cool during warmer months and provide extra insulation during winter months. Don't be afraid to experiment with different texture choices (such as flat versus bold paint) and wall colors – but stick with a tone-on-tone look so that you don't lose sight of your true goal: creating ambiance with as much natural light as possible.
Terracotta Floors
Used for millennia, terracotta floors can be found in homes throughout the Mediterranean region.
Because of their hardness and resistance to moisture and most chemicals, terracotta floors are a great choice for kitchens. They require regular polishing with soap or wax-based cleaners that won't leave any residue that could hinder the adhesion of other surfaces.
Another flooring choice is terrazzo, and these floors are laid using a mixture of ground-up marble and limestone, which is then poured into molds and allowed to set.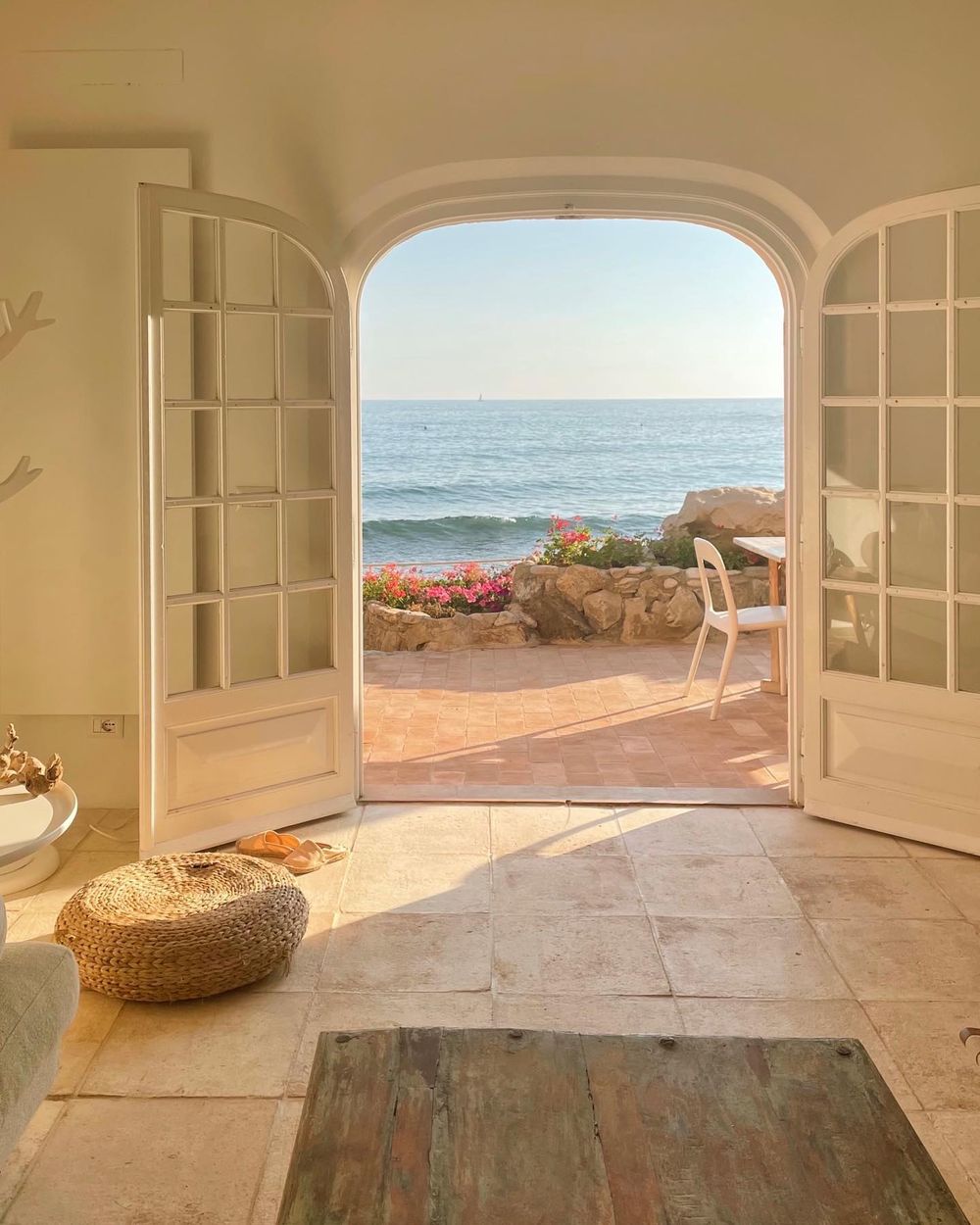 Clay Pottery
Using clay pots to decorate your home can be a beautiful and unique way to enhance your space. When using these items, consider mixing various sizes of pots with larger planters.
Using clay in a home will bring an extra element of life and give off a very warm feeling that is welcoming to anyone who enters your space. If you are using pottery indoors, be sure to put it on a table or other flat surface. Clay pots do not hold up well against walls or furniture as they can break easily.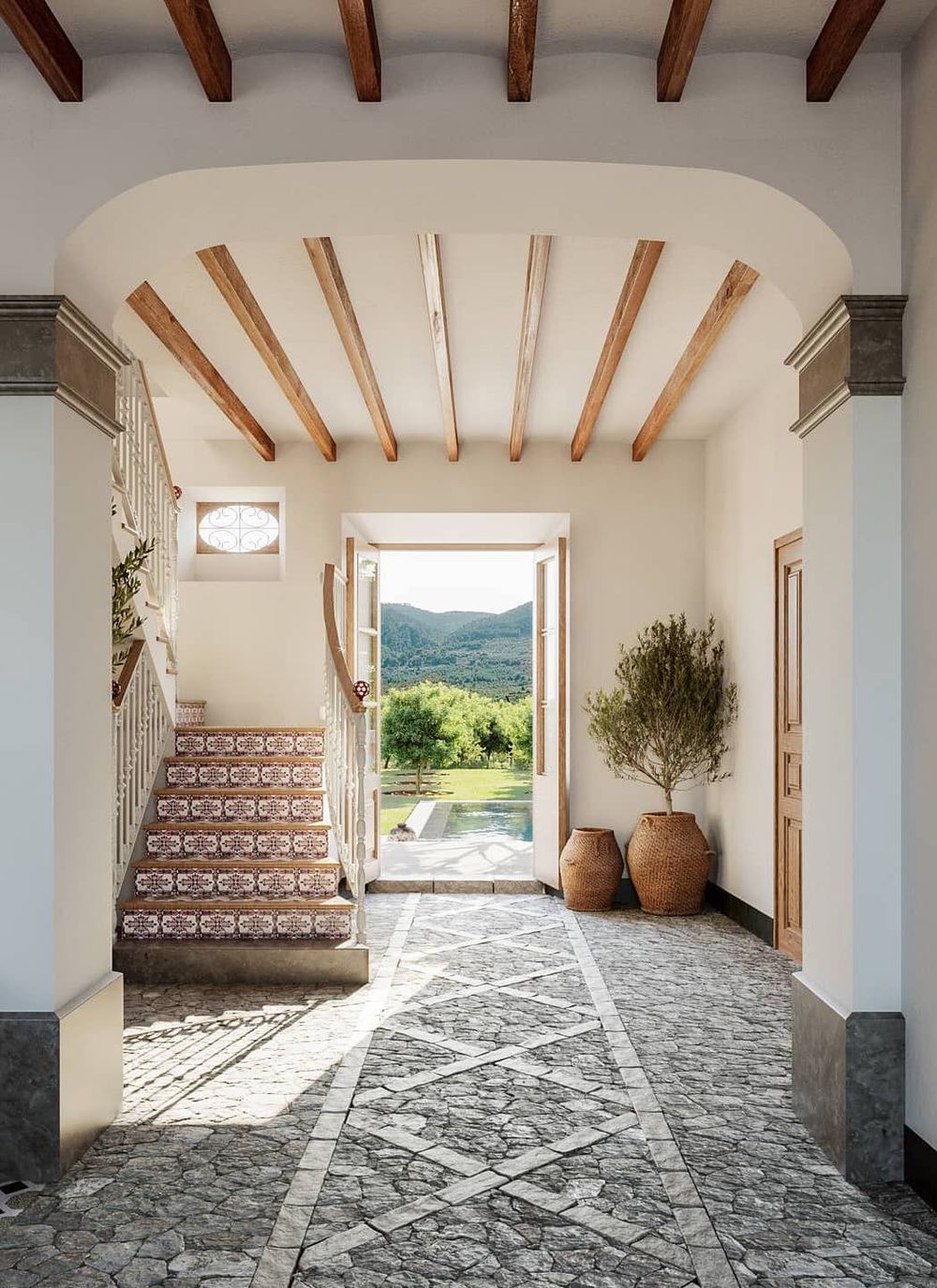 Stone Fireplace
A stone fireplace in your home can lend a very classical look. It is suitable for any kind of room, from a seaside living room to a Mediterranean bedroom. However, there are some rules to follow when it comes to picking out one and putting it up in your home.
For instance, while decorating with stones and rocks may seem like an easy task, you need to be careful about choosing stones that are right for your home as well as taking care of them over time. But if done correctly, it will give your property that old-world charm you're looking for with ease!
---
Next up, discover our favorite Mediterranean bathroom ideas. Stay tuned for more Mediterranean home decor ideas!