Are you a fan of ginger jars? These handy storage jars have been making the rounds in interior design and I can't help but notice how beautiful they are! Often found in traditional homes, ginger jars are great for decorating in a classic and sophisticated way.
What are Ginger Jars?
Ginger jars are large containers with lids that were used to stock spices and herbs in ancient China during the Qin Dynasty. In the 19th century, the jars were exported to Europe and Europeans began calling them "ginger jars" presumably because they carried ginger! Since then, these eye-catching jars have been used as decor rather than transportation.
Ginger jars often are white with painted blue designs. They are round with a curvy body, wide at the upper portion with a smaller opening and base. The lids of ginger jars are often dome-shaped.
Original ginger jars were hand-painted and featured intricate designs: often depicting landscape scenes in rural China, wildlife, villages, dragons, or floral arrangements. They were made of true porcelain.
Blue and white ginger jars are the most popular variety you'll find but there are other colors available if you know where to look!
Where to Buy Ginger Jars
If you're looking for an affordable ginger jar, check out the ones linked below. If you're looking for an authentic vintage ginger jar, then try Chairish, but be prepared to spend more!
Where to Put Ginger Jars
You can put ginger jars in a variety of clever places. I have often seen them in kitchens, but you can also use them on entryway tables, dining room tables, buffets, and more.
Ginger Jar Decor Ideas
Here is a beautiful white marble kitchen with a blue range and brass hardware. A large ginger jar sits in the corner by the kitchen sink!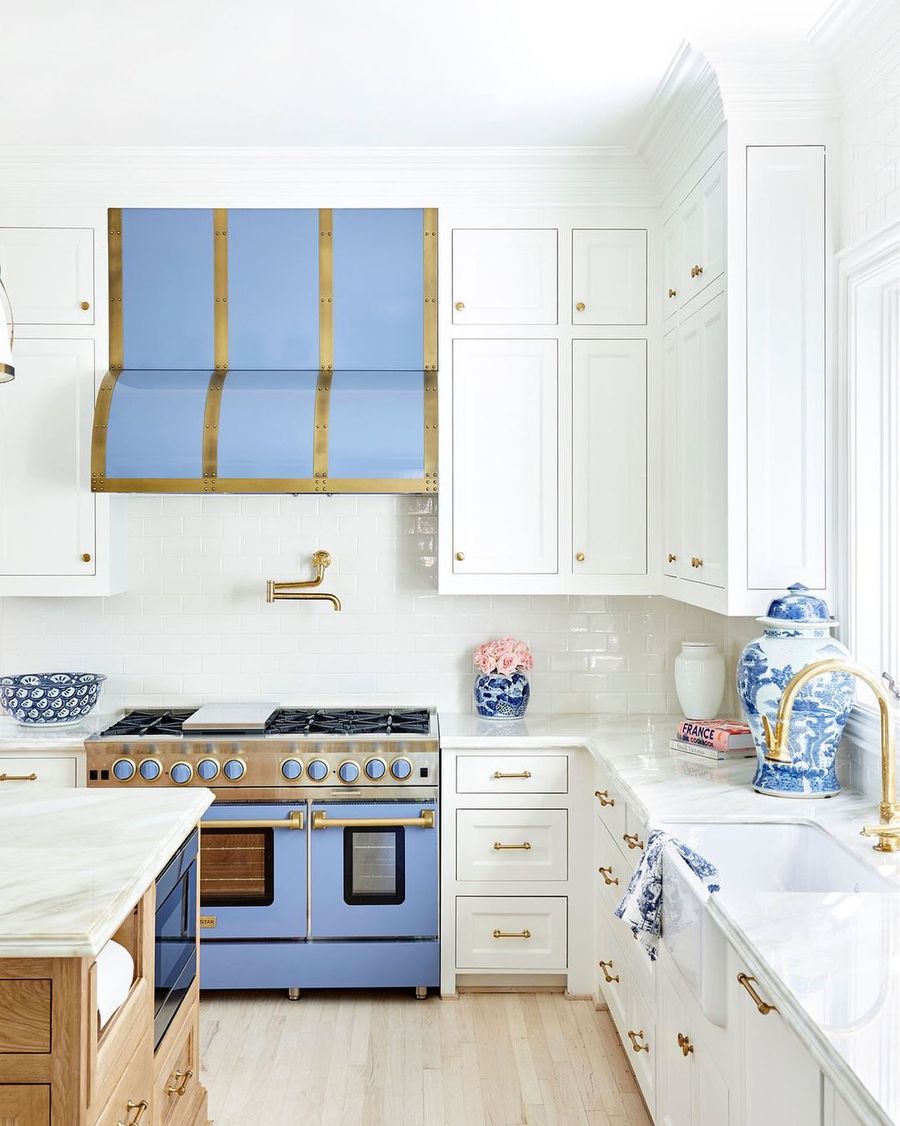 Ginger jars can be displayed alone or in groups! When placed in groups, they certainly create a focal point of the room. Here are two twin jars on either side of a colorful abstract painting above a console table.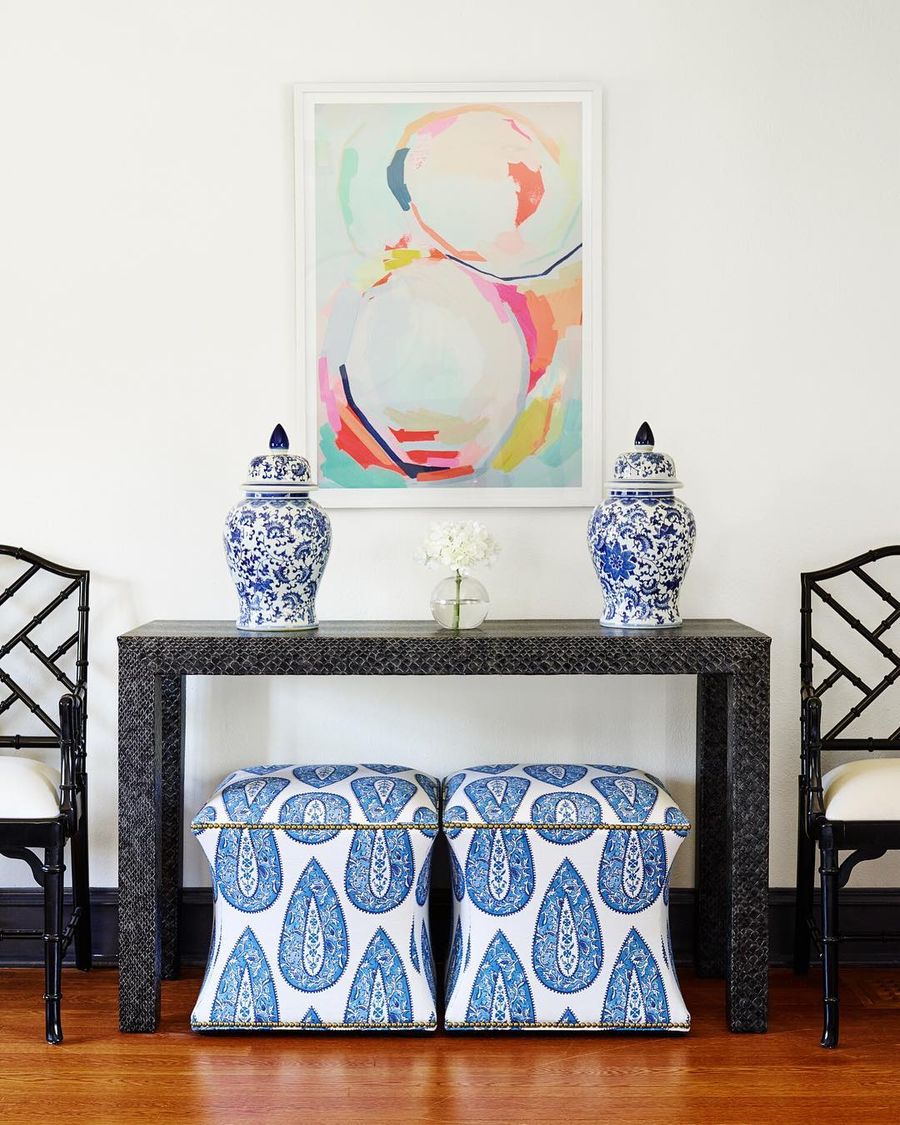 I love this feminine console display with different ceramic jars displayed amongst books and flowers.