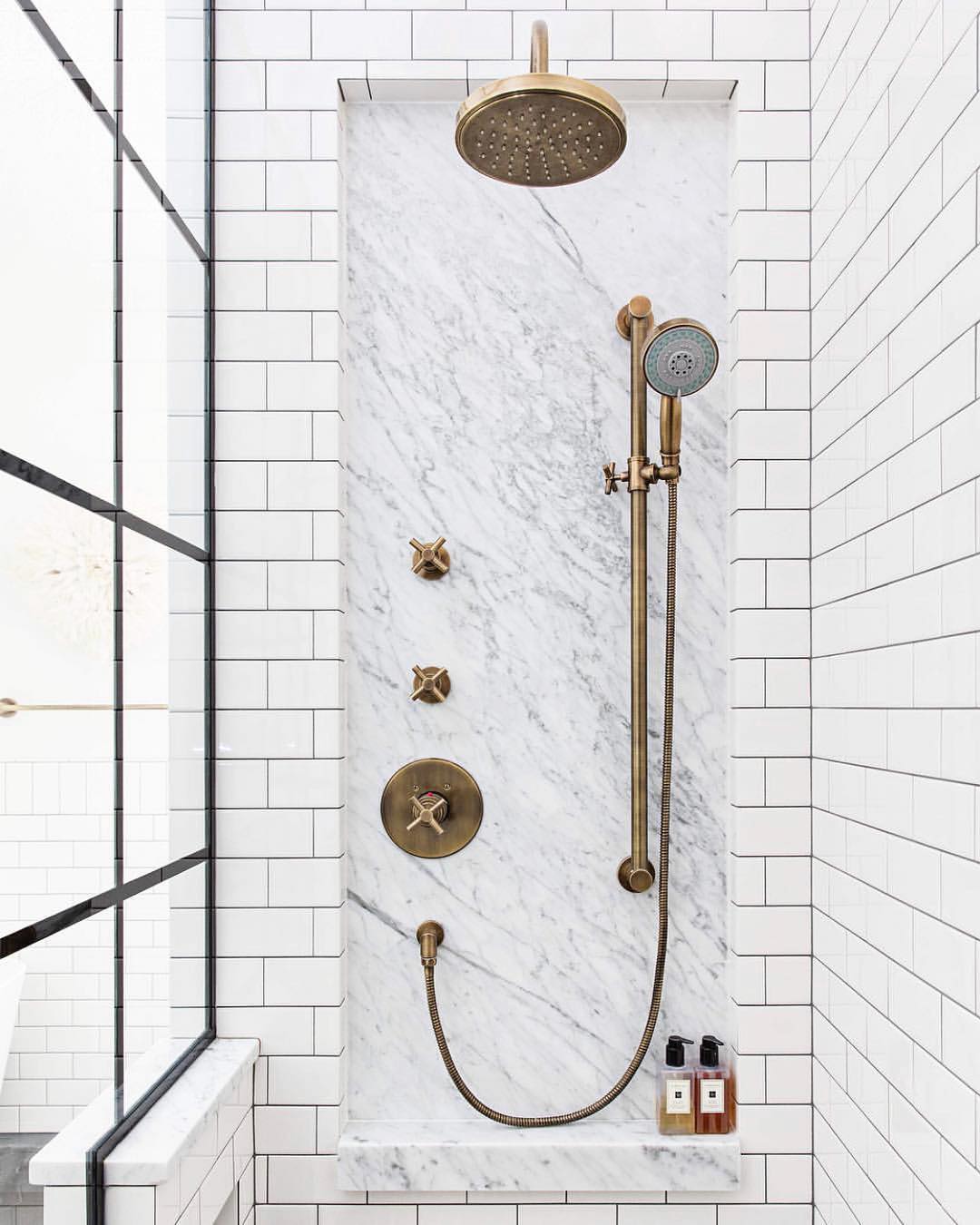 @housesevendesign
What does your dream shower look like? For me, it has marble walls and a vintage style brass shower system: complete with both a rain shower head as well as a handheld shower head. The hardware is finished in a beautiful brushed brass, giving it that perfectly weathered look.
When I came upon a visual of my perfect brass hardware bathroom, I couldn't resist sharing it with you guys, courtesy of @housesevendesign. I also thought I'd go pretend-shopping for my dream brass shower system.
Antique Brass Shower Systems
Here are five gorgeous antique brass shower systems that look like they came straight from the turn of the century!
I hope one of the beautiful brass shower hardware systems will find its way into your home one day!