Brass pendant lights are an easy way to upgrade your current lighting situation. It seems like brass finished hardware is just about everywhere these days. From cabinet knobs to faucets, to lighting, brass is certainly making a strong comeback in the design world.
Aged brass can give the room a vintage feel, while golden brass will fit nicely with mid-century modern spaces.
Brass Pendant Lights
Here are several affordable brass pendant lights to consider for your home! Most are priced at less than $100 each. These budget brass pendants are a great way to get the look of brass in your home for cheap!
Brass pendants will instantly elevate the design of your kitchen. Here are a few ideas for styling these functional and chic lights in your home!
First, we have a beautiful sphere pendants above a kitchen with bold blue cabinets.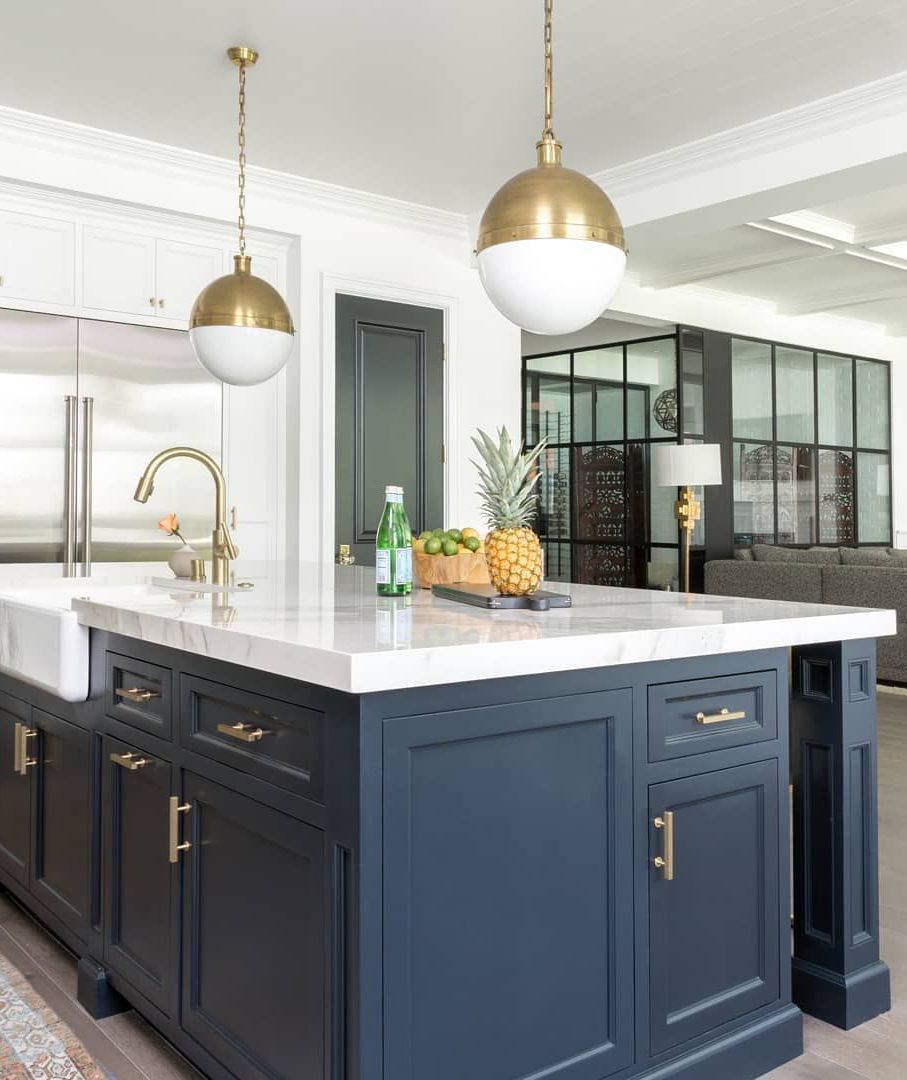 @laurauinteriordesign
These oversized cone brass pendants look fabulous in this white marble kitchen.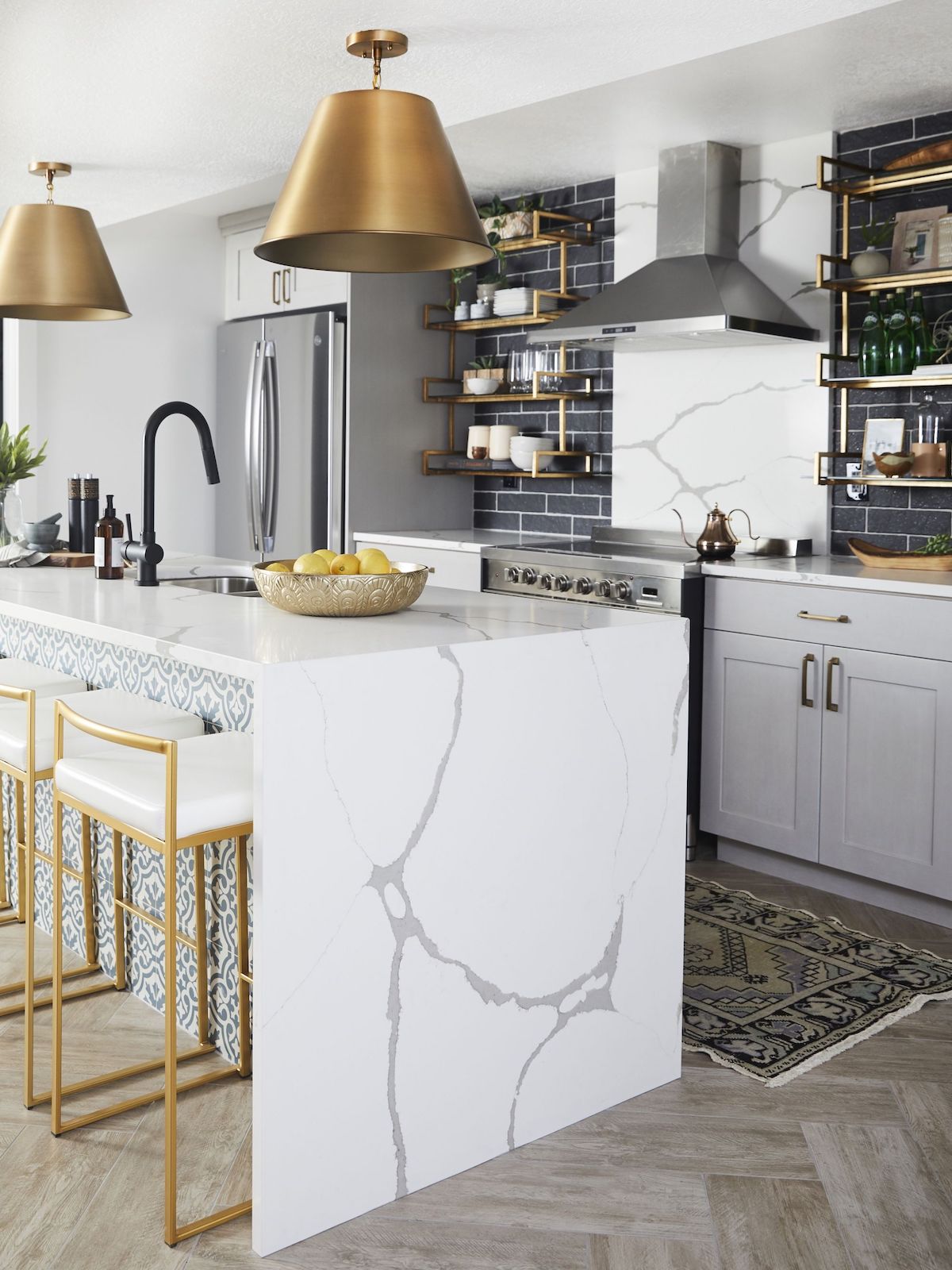 Another win for the cone-shaped pendant!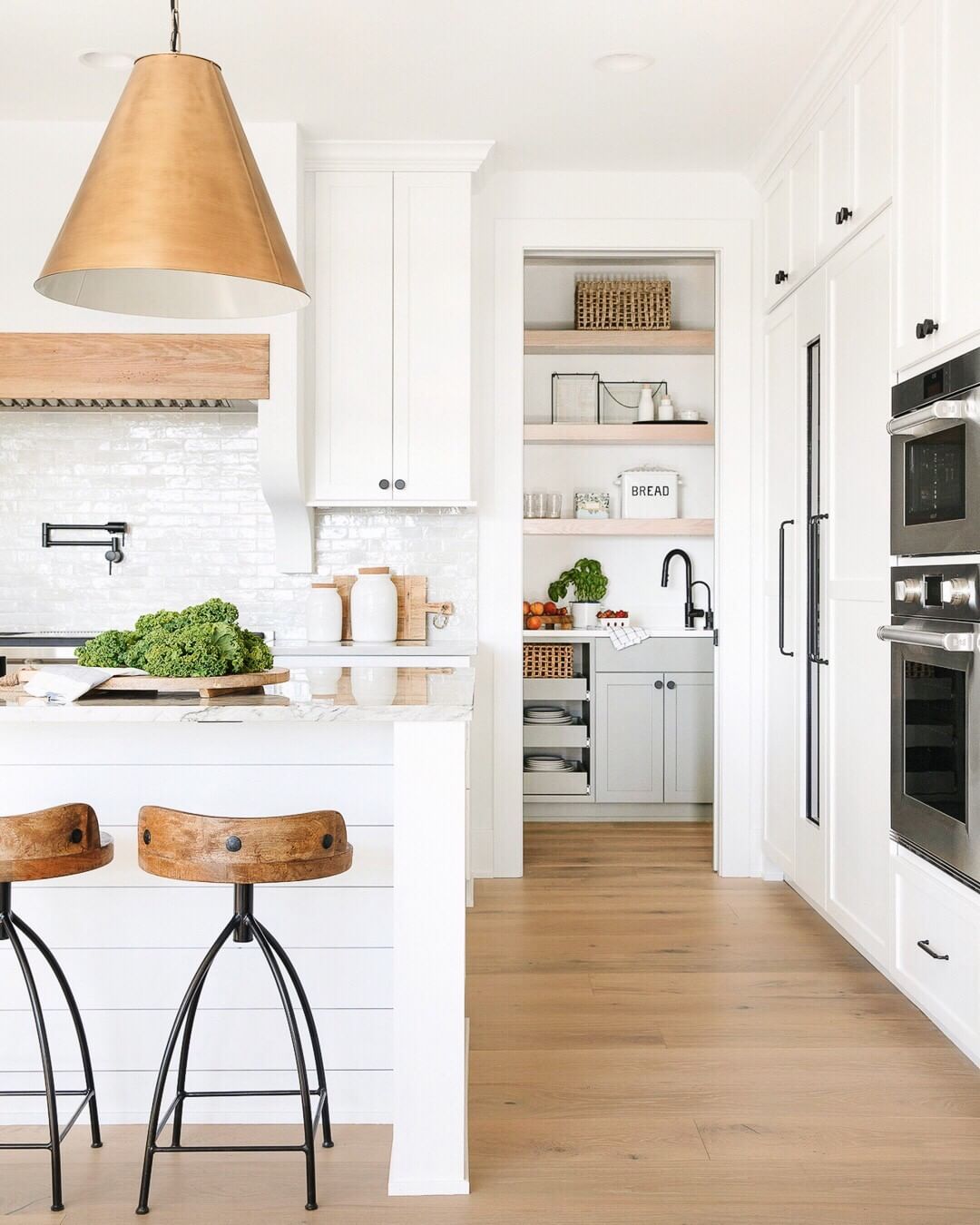 @briahammelinteriors
Keep your hardware consistent throughout the space by installing other brass fixtures in your kitchen.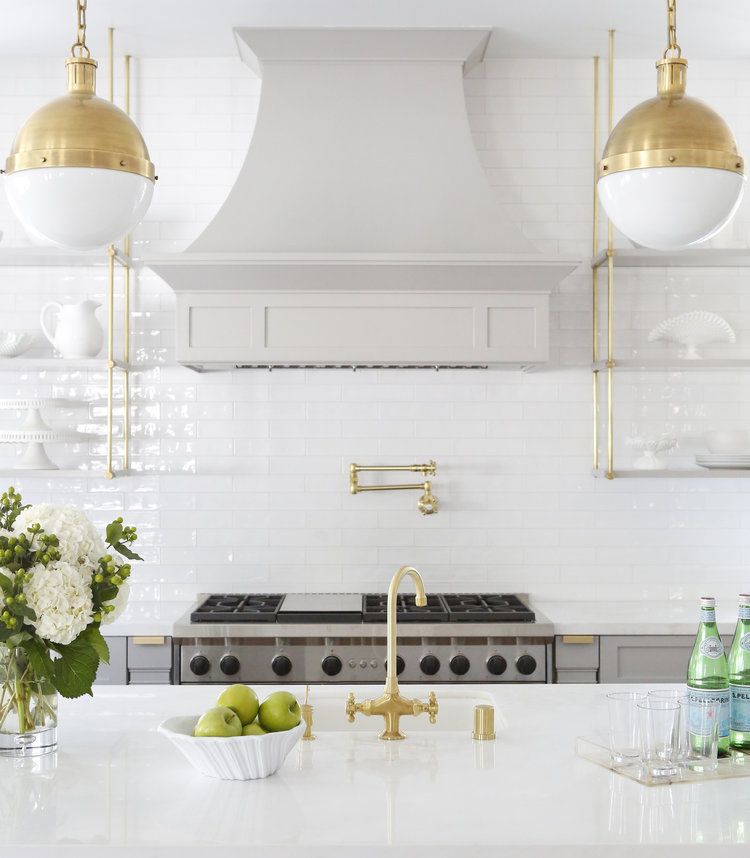 @sharontaftianinteriors
More Lighting Ideas
Here are a few more lighting ideas for your home: