Country home decor is becoming really popular even in homes that aren't really in the countryside. For example, this country style home is in the middle of London! Of course, country home remains mostly popular in the countryside. Today I'd like to share twenty country home decor ideas to get you started with decorating and furnishing a country home.
Country home decor can mean many different things, but it's a style typically associated with Farmhouse decor, French country decor, English country decor and even Cottage style decor, depending on your personal tastes! Country decor can give your home a cozy, comfortable feeling. It's easygoing and relaxed. Some furniture can be rustic, worn, or vintage style. Some decor can be distressed or used.
Country Home Decor
Here are our top ways to get country home decor style in your home!
1. Yellow or Beige Country Home Paint
Many country homes are painted a pale yellow or beige on the wall.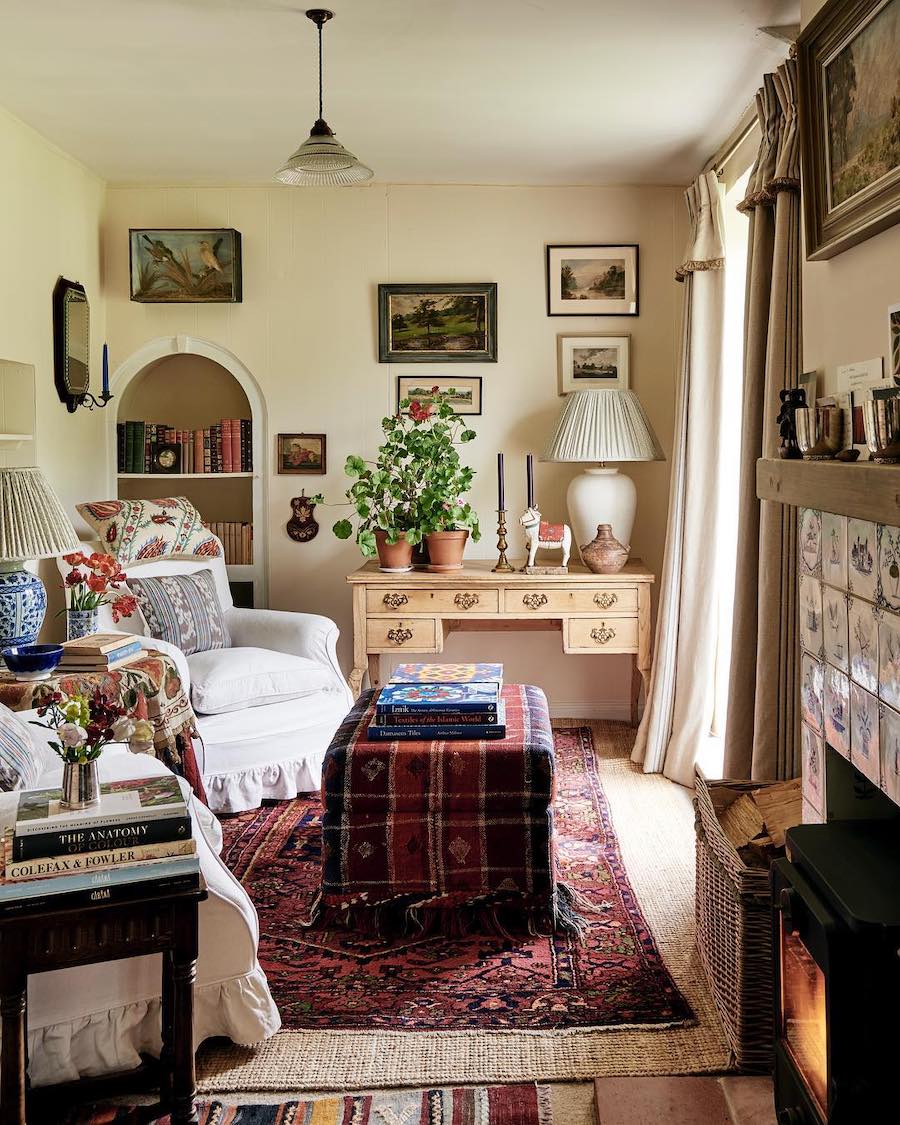 @carlosgarciainteriors
2. Tufted floral accent chair
A tufted floral accent chair is a great addition to any country style home!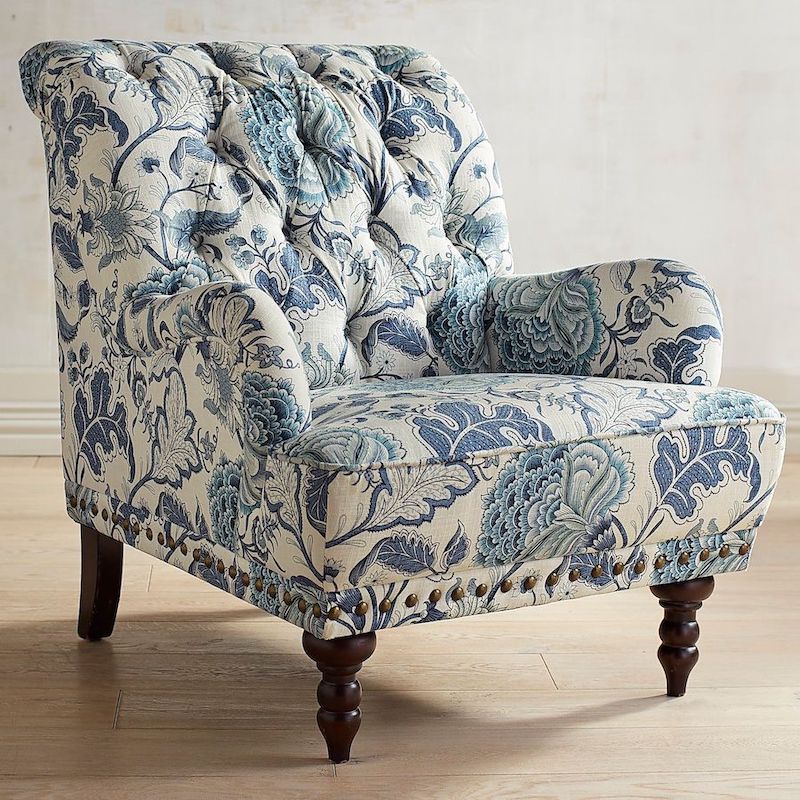 3. Brass shower hardware and wooden stool in Country Bathroom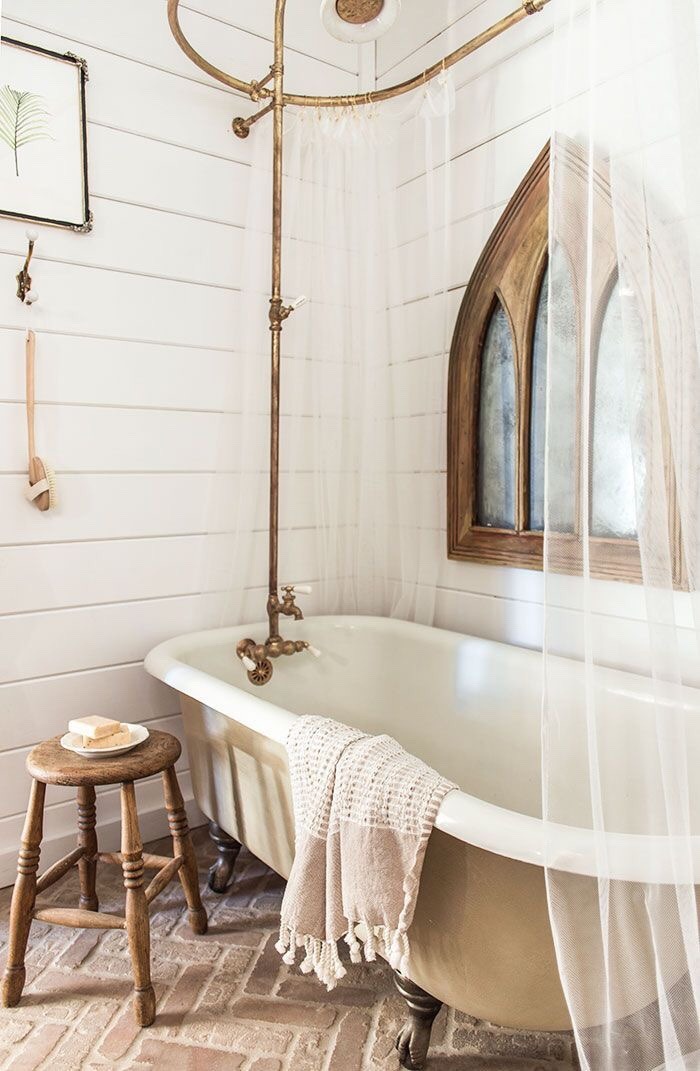 4. Country art gallery wall
I love the countryside art that came together to form this beautiful gallery wall!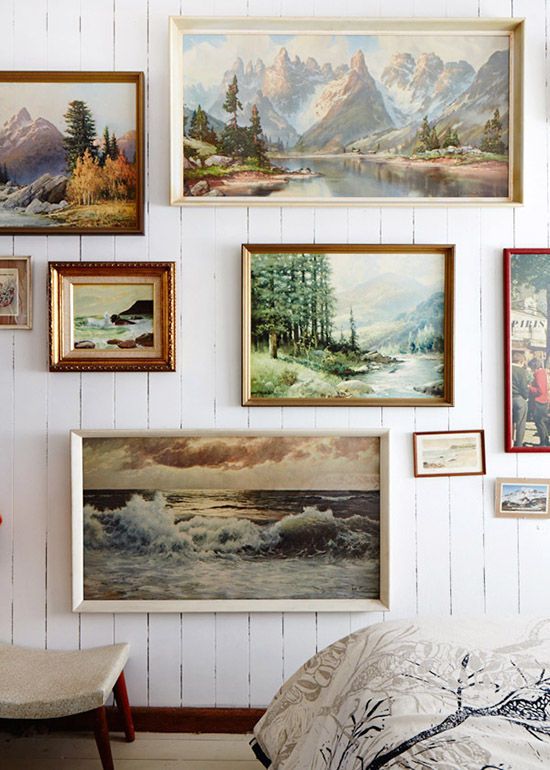 5. Country Bedroom with Iron Bed Frame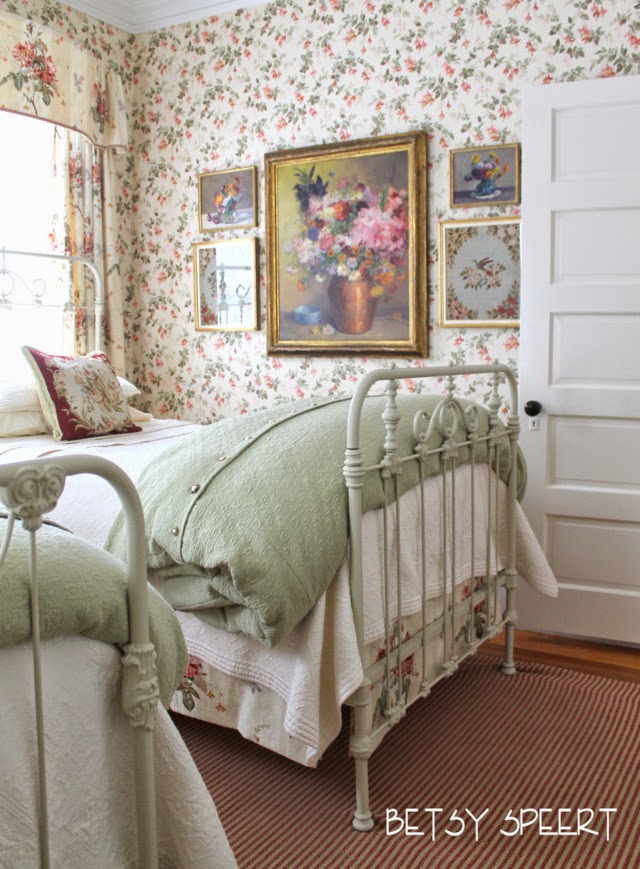 Betsy Speert
5. Country dining room decor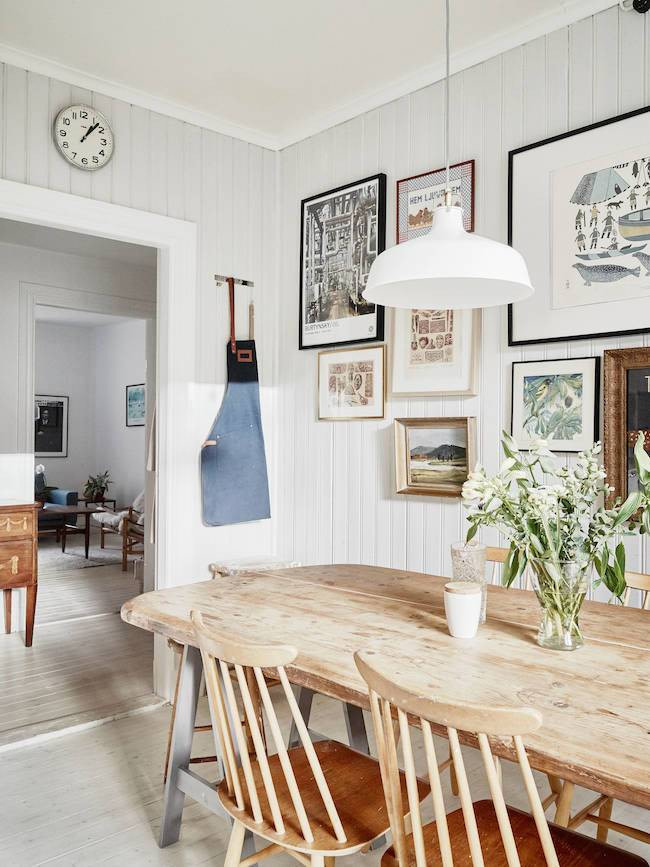 My Scandinavian Home
6. Country wood dining table with rustic folding chairs
Repurpose old folding chairs to make use of them in your country dining room!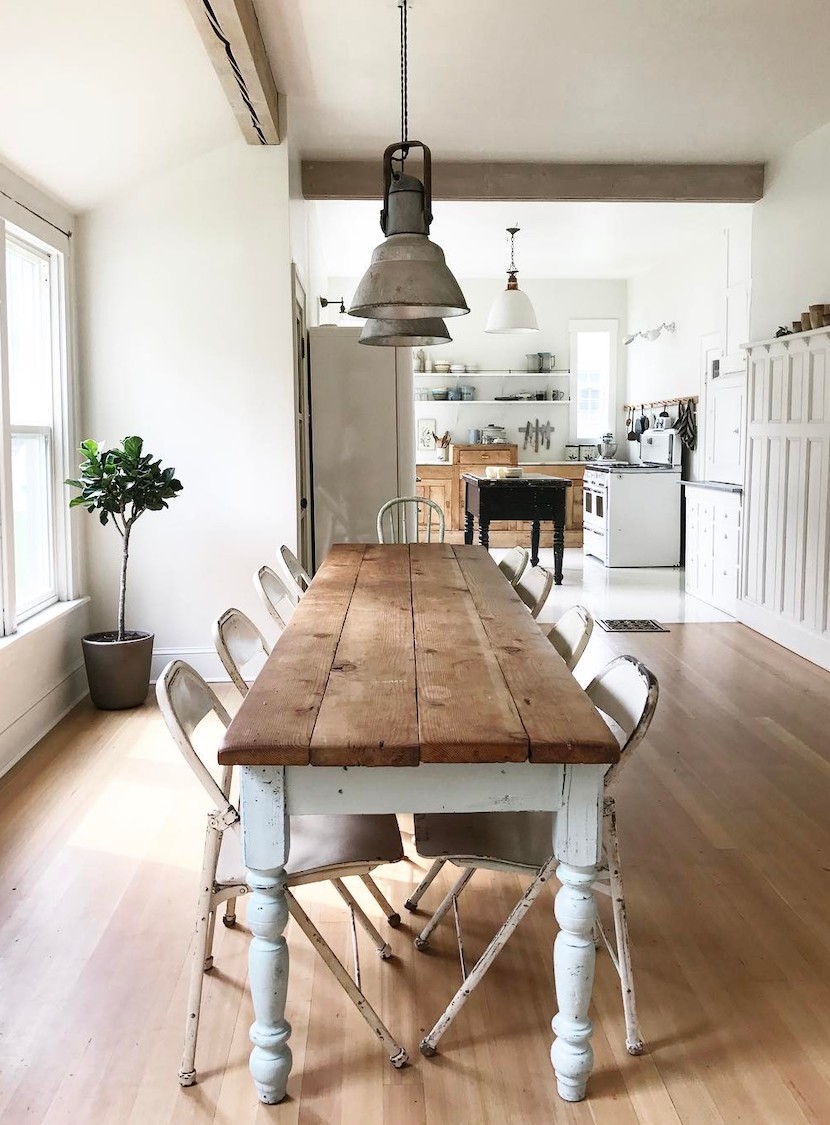 @themarketbeautiful
7. Red plaid accent chair in country living room
Plaid isn't for everyone, but sometimes it can work really well if you know how to style it in your home!
8. Slipcover dining chairs in Country Dining Room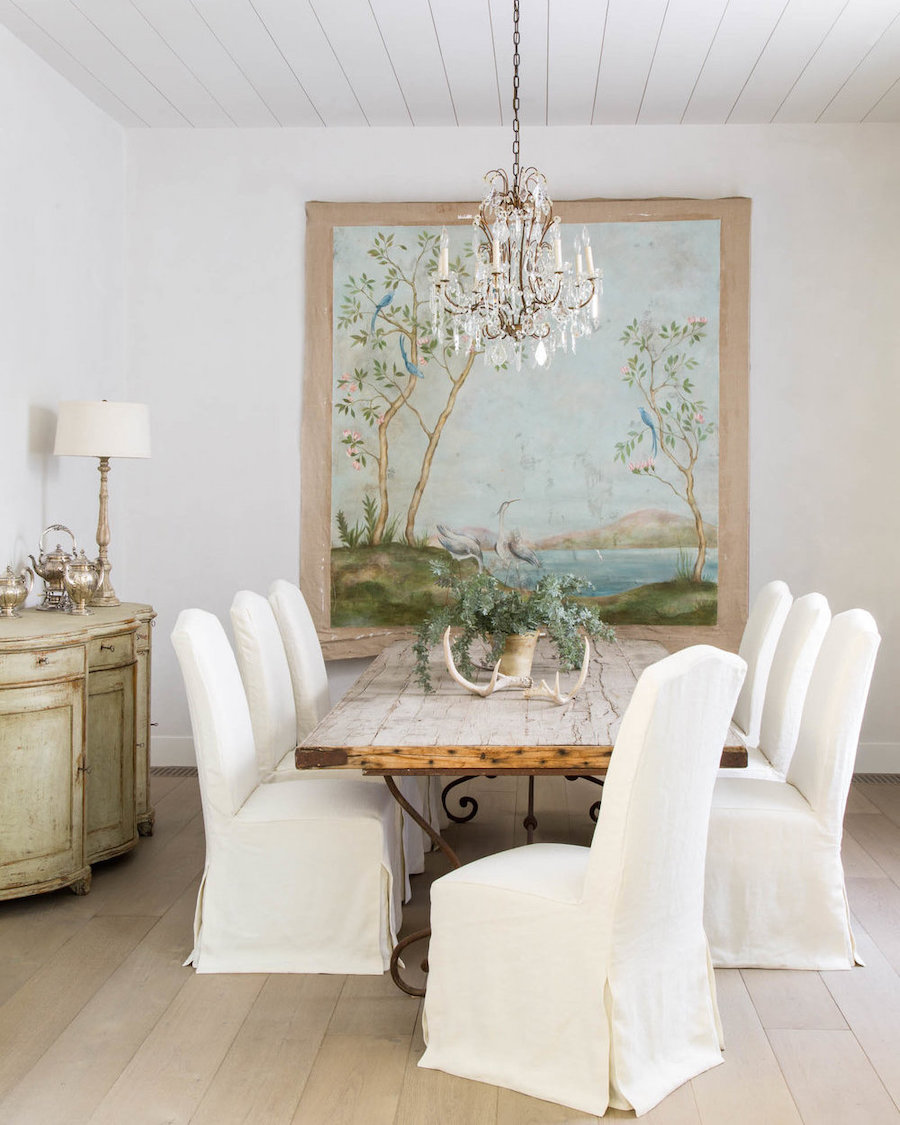 9. Wood Arrowback Dining Chairs
Arrowback dining chairs are probably the most country-style piece of furniture out there!
10. English roll arm sofa in Country Living Room
An English roll arm sofa is a timeless piece of furniture for your home.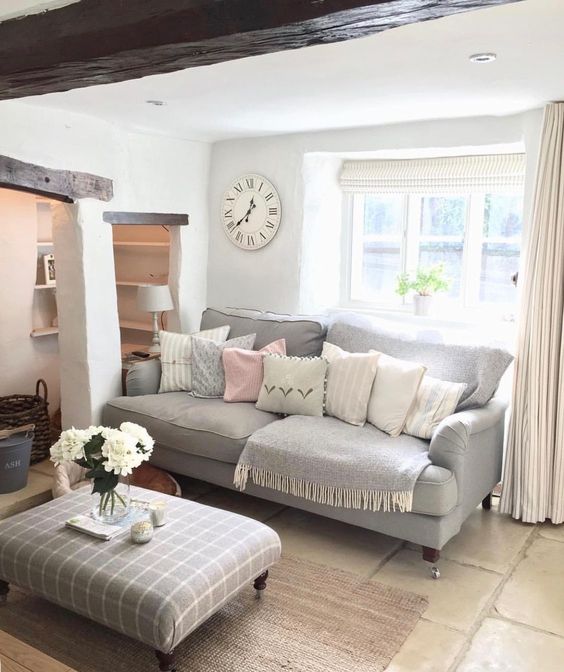 11. Floral Country Wallpaper in Country Bathroom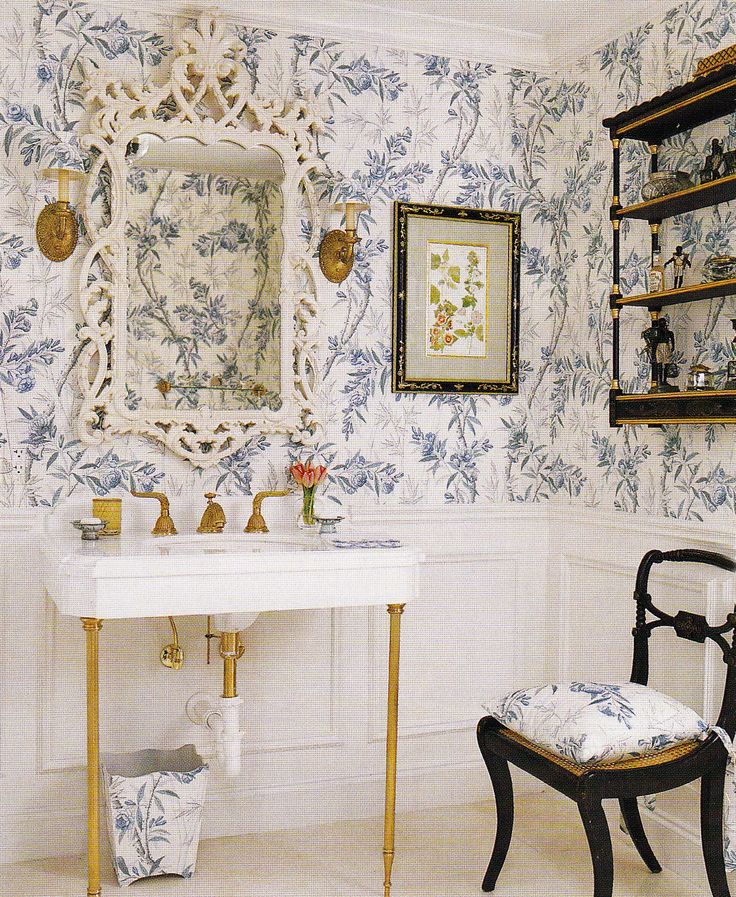 Veranda Mag
12. Open shelves in Country Style Kitchen
Open shelves are practical and beautiful.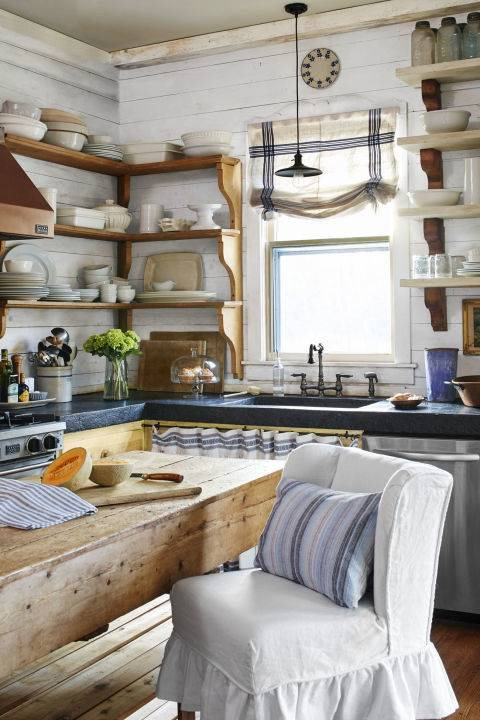 13. Vintage grocery store sign decor and turquoise cabinet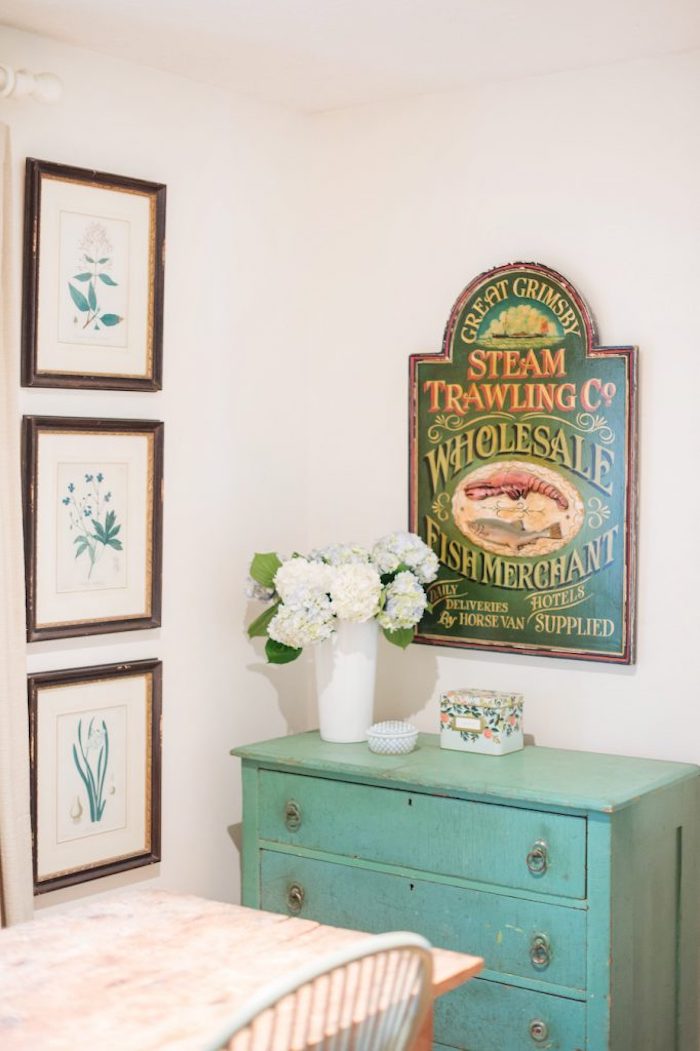 14. Distressed Kitchen cabinets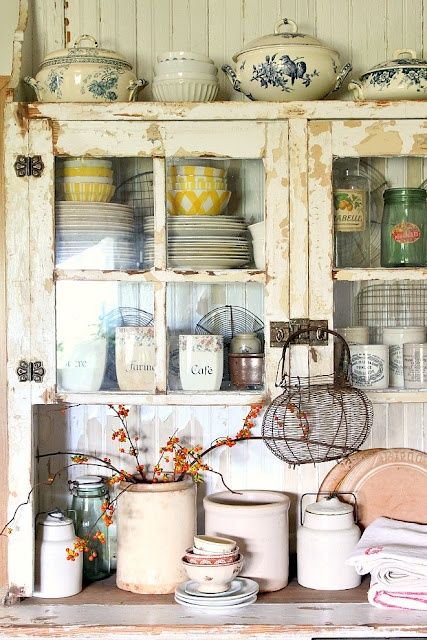 16. White Vintage Tub in Country Bathroom
If you're lucky enough to score a pretty white vintage freestanding tub, then be sure to add it to your country bathroom!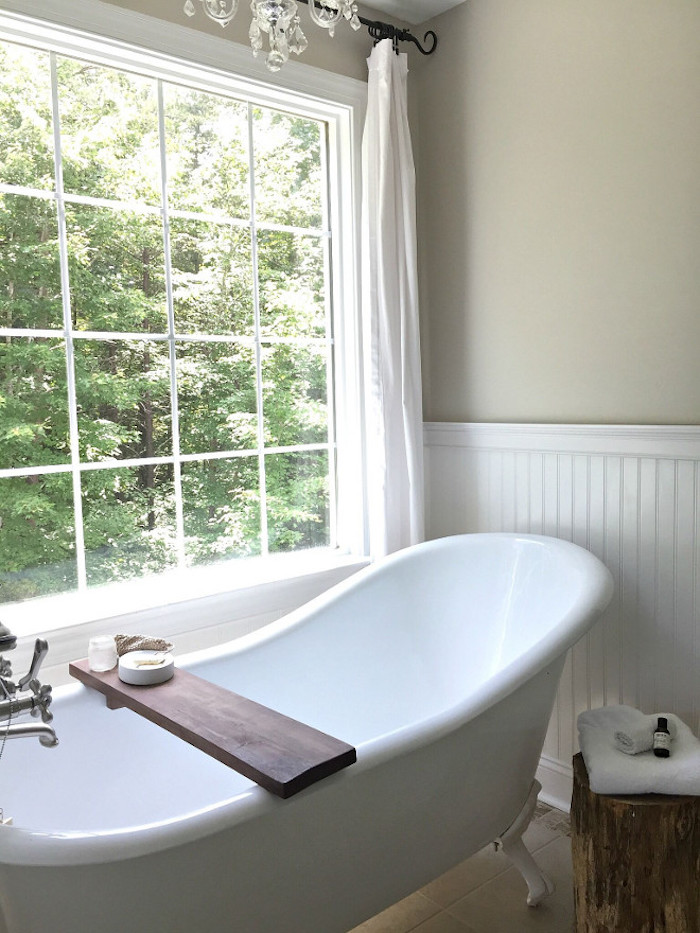 @middlesisterdesign
17. Country Decor Toile Bedroom
Toile is timeless.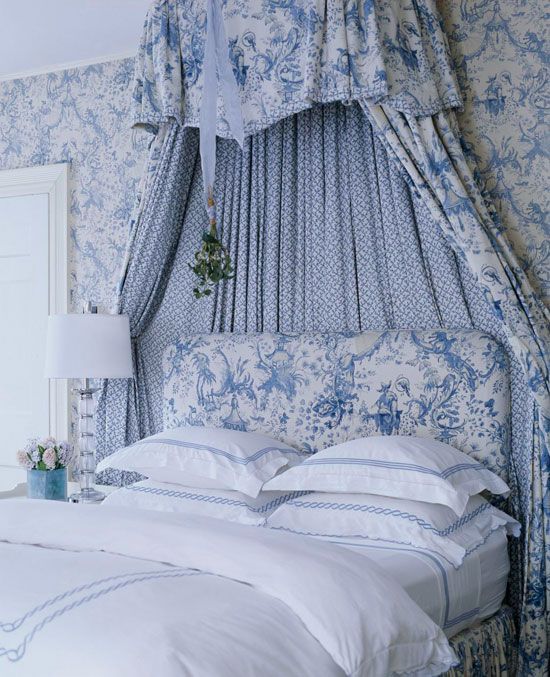 18. Rustic Decorations Country Home Style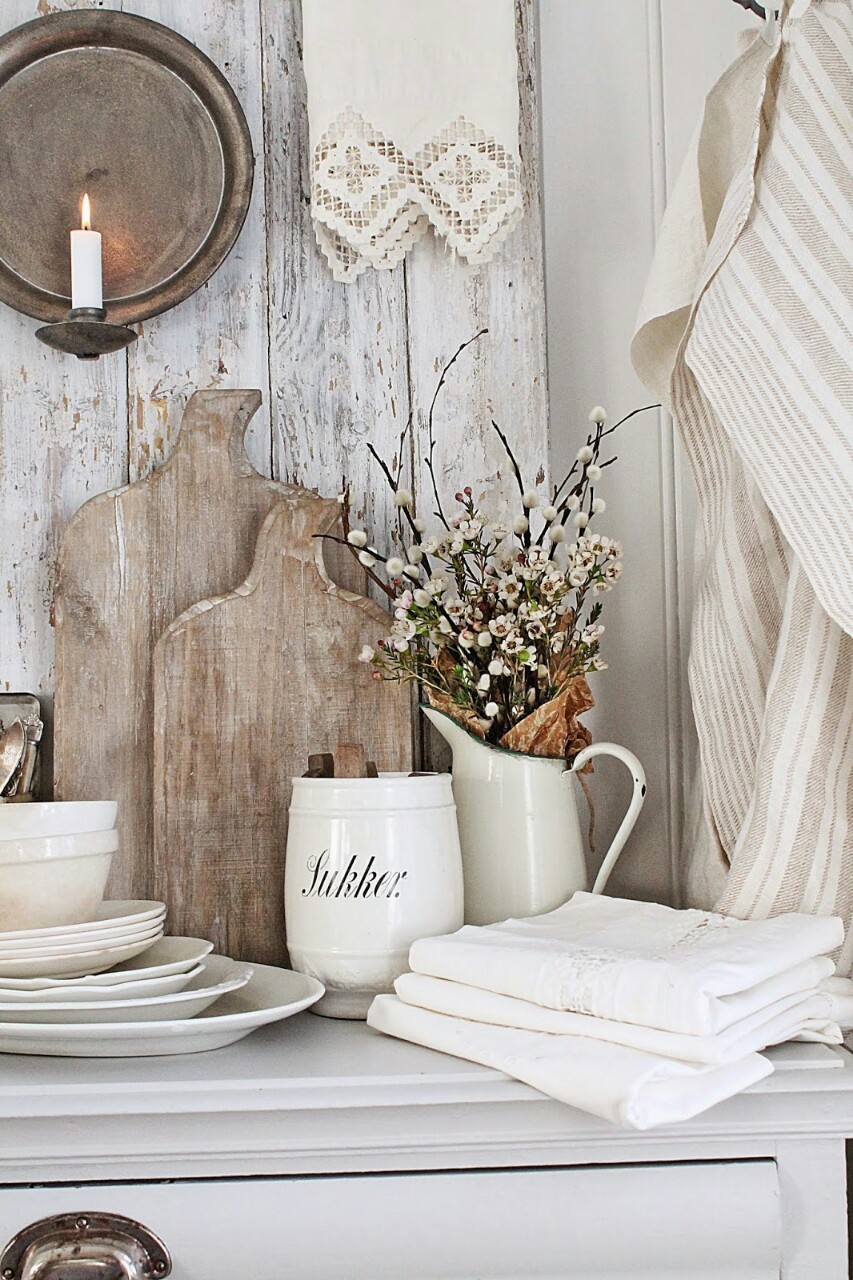 19. Shiplap walls with striped country sofa
Shiplap is ever popular!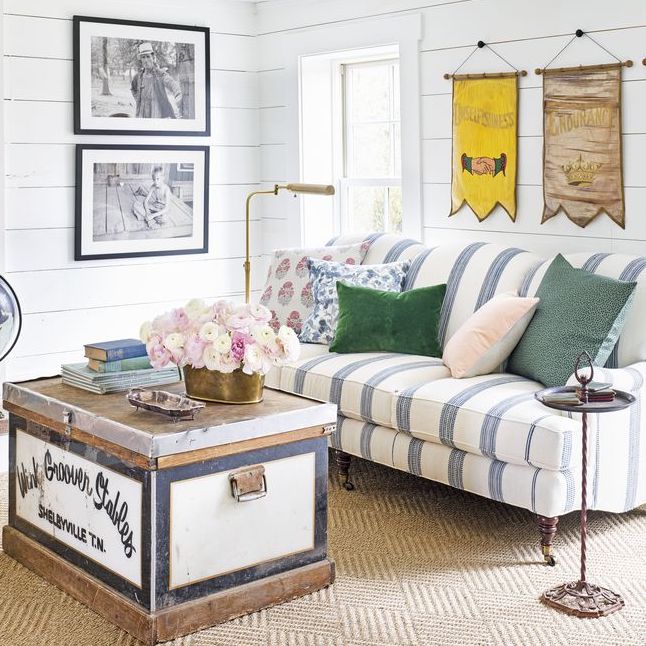 20. Galvanized buckets & decor
21. Rustic wood kitchen cabinets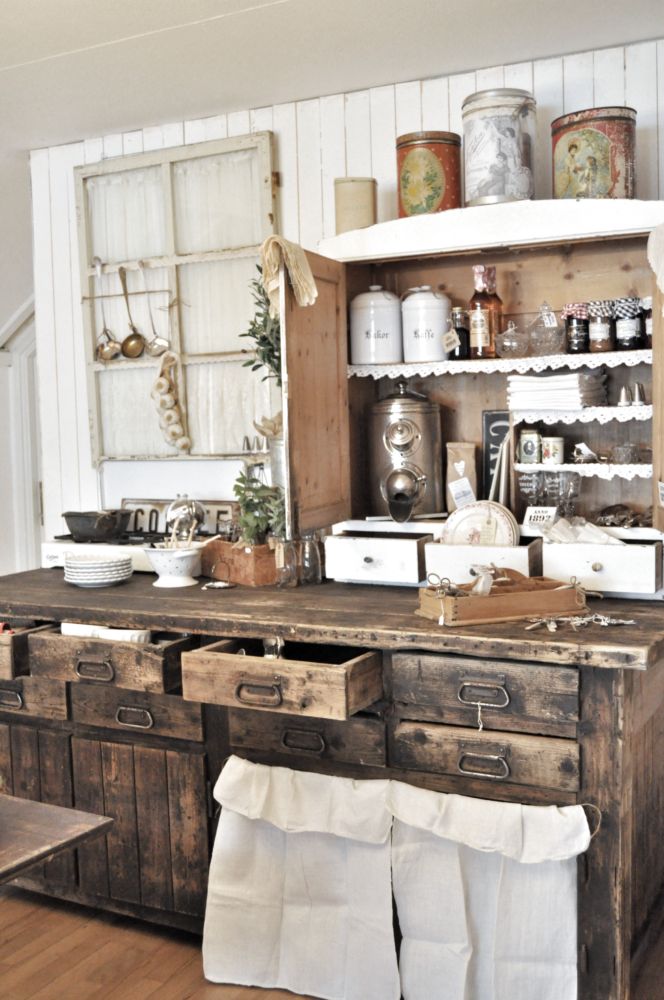 inspirationivitt.blogspot.com
What are your favorite country home decor ideas?