Living in the country has its perks. Life is slower, the pace is calmer and people take it easier. If you love the countryside as much as we do, then you're going to need to take a look at these perfect country sofas we've found. Whether you're ready to refresh your living room or you're just browsing, I hope these country couches will inspire you as you go about your day!
Country decor is all about creating that relaxed, cottage vibe. It's similar to farmhouse decorating, but with a more rustic and raw approach. Country decor is also associated with cottage decor and these cottage style sofas will inspire you as you decorate your home.
Country Sofas
Country sofas and couches are often found in neutral colors and made of natural materials. They tend to be quite simple and practical pieces of furniture. A country sofa would make a great investment for any country-style home living room. Prints like stripes and florals are often found on cottage sofas.
If you have guests over often or just a large family, then it's important to invest in a quality sofa. Sofas are where your loved ones can relax and unwind. Whether you're watching a movie, or just having an enjoyable conversation, the sofa is where many of life's important moments happen! Let's take a look at some of the most quintessentially country sofas you can find online.

Here are a few country sofa decorating ideas for inspiration! As you can see, there are different ways to style your cottage style sofa. You could take the traditional approach, or keep things somewhat modern and go with a rustic coffee table.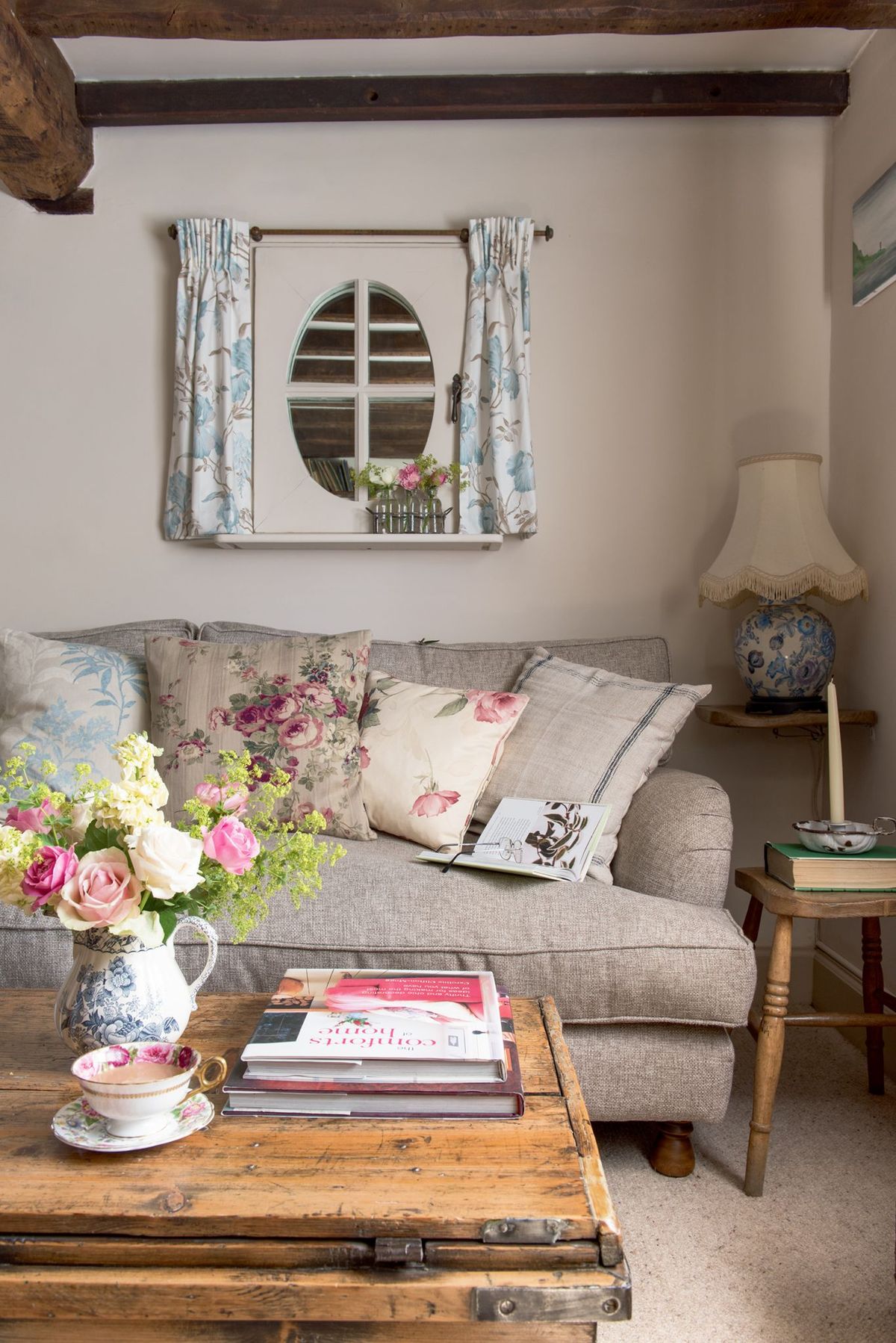 More Country Decor Ideas
If you love country style home decor and cottage interiors, then you'll love the other articles we have on this style of decor. Please feel free to browse some of our recent country decor ideas below:
Stay tuned for more!