If you are looking for dining room inspiration, look no further! These country dining room decor ideas will help you create the dream country home dining room for serving meals to friends and family! Whether you want a rustic, shabby chic, or modern dining room, we have all the inspiration you need!
Country home decor is all about celebrating the beauty of nature and the outdoors.
White Walls
The easiest thing to do is start with a blank canvas in the dining room. White walls and simple wood floors are the perfect backdrops for a country dining room. Add some warmth with a rug in rich earthy tones, and bring in some country charm with exposed ceiling beams and rustic furniture.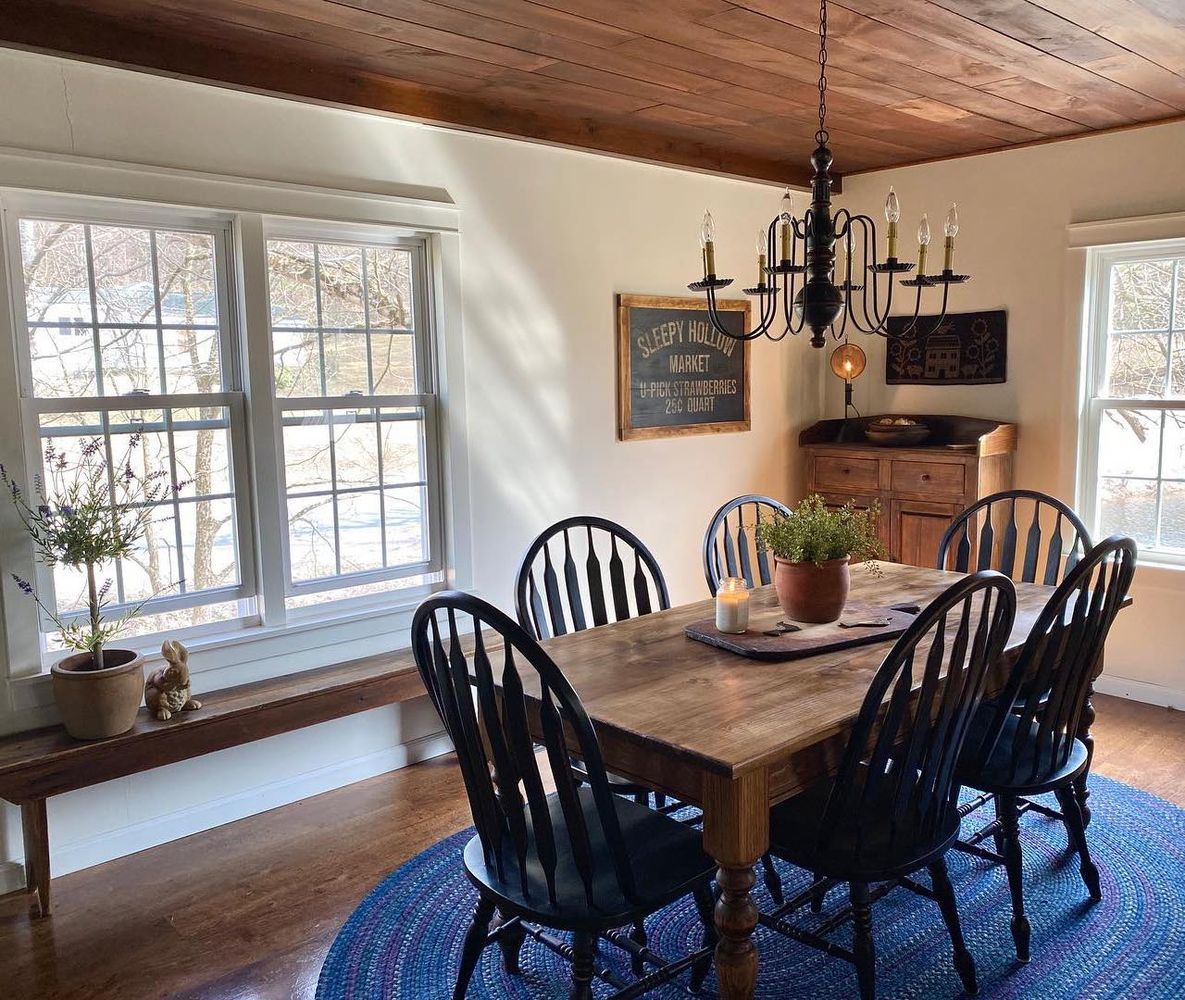 Floral Decor
Bring nature into your country home. Add some flowers and greenery to your dining room with potted plants or a floral arrangement. Or, hang a wreath on the wall for a touch of country charm.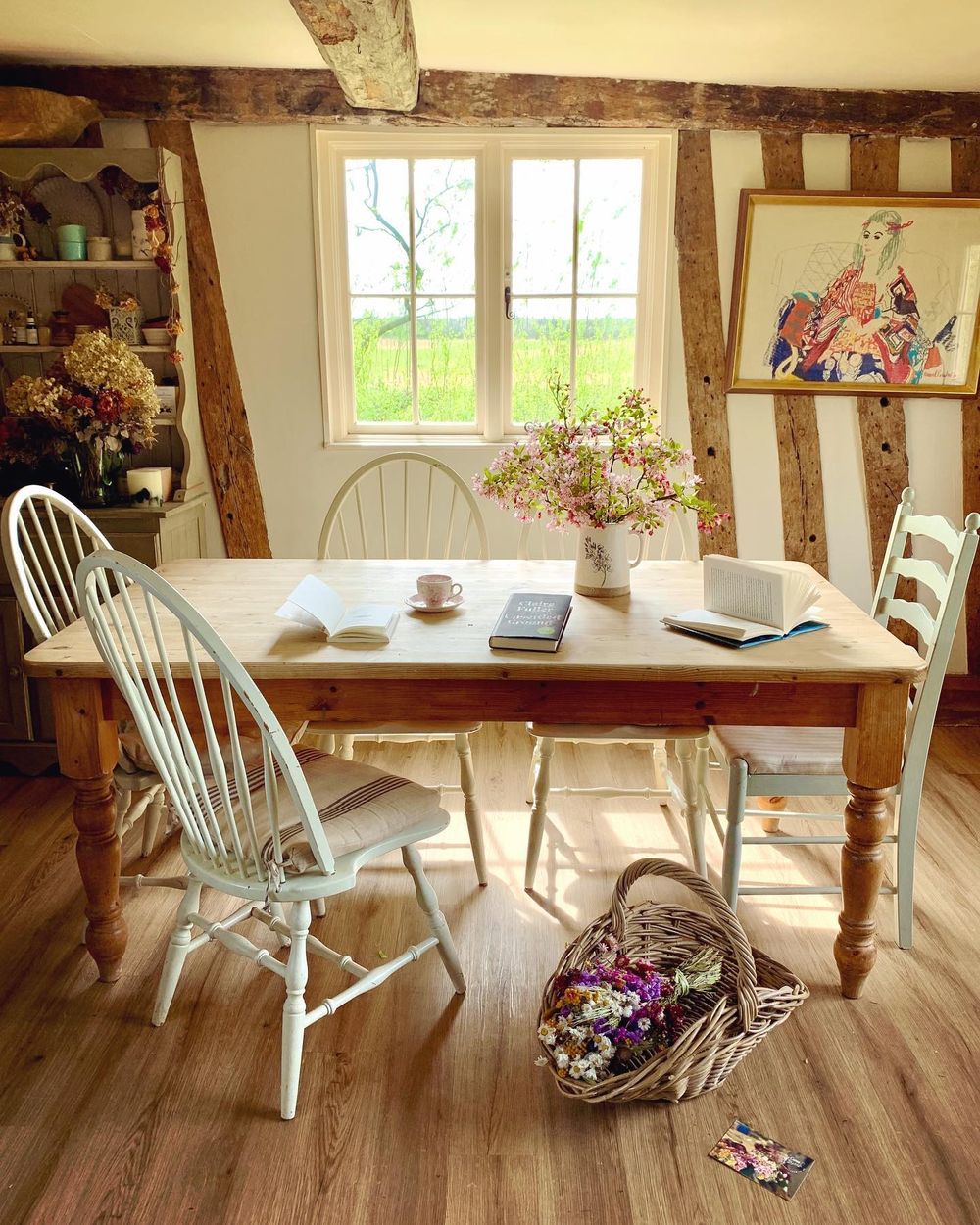 Bold Lighting
Choose the perfect lighting for your country home. Dining rooms are all about ambiance, so choose the right lighting. Chandeliers and pendants are perfect for a country dining room and will help create a warm and inviting space.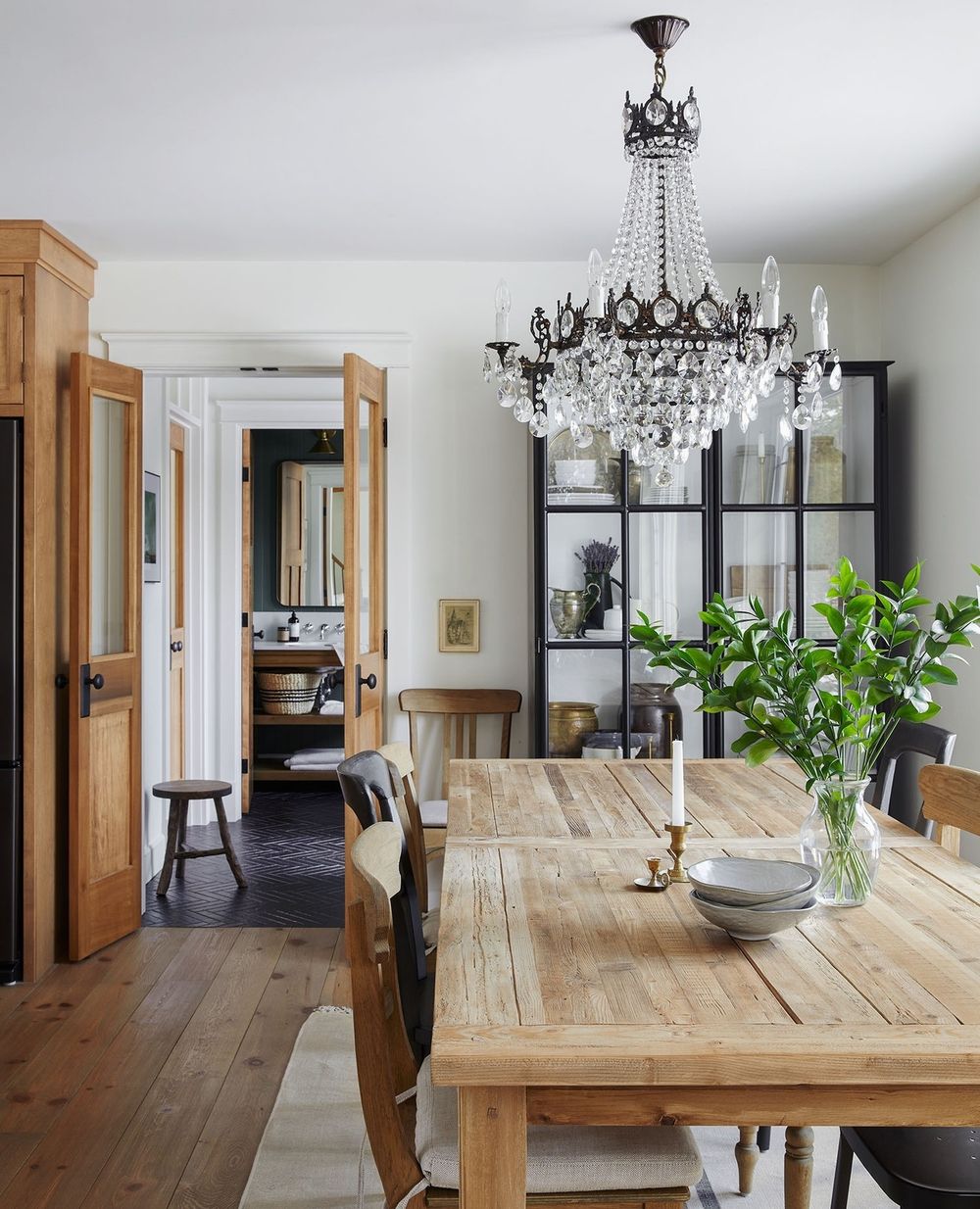 Colorful Country Decor
Don't forget color. Paint the walls in a warm, earthy hue like terracotta, teal, or deep green. Alternatively, go for a more modern look with blue or grey walls. Add pops of color with dining chair slipcovers, seat cushions, paintings, table linens, or wall art.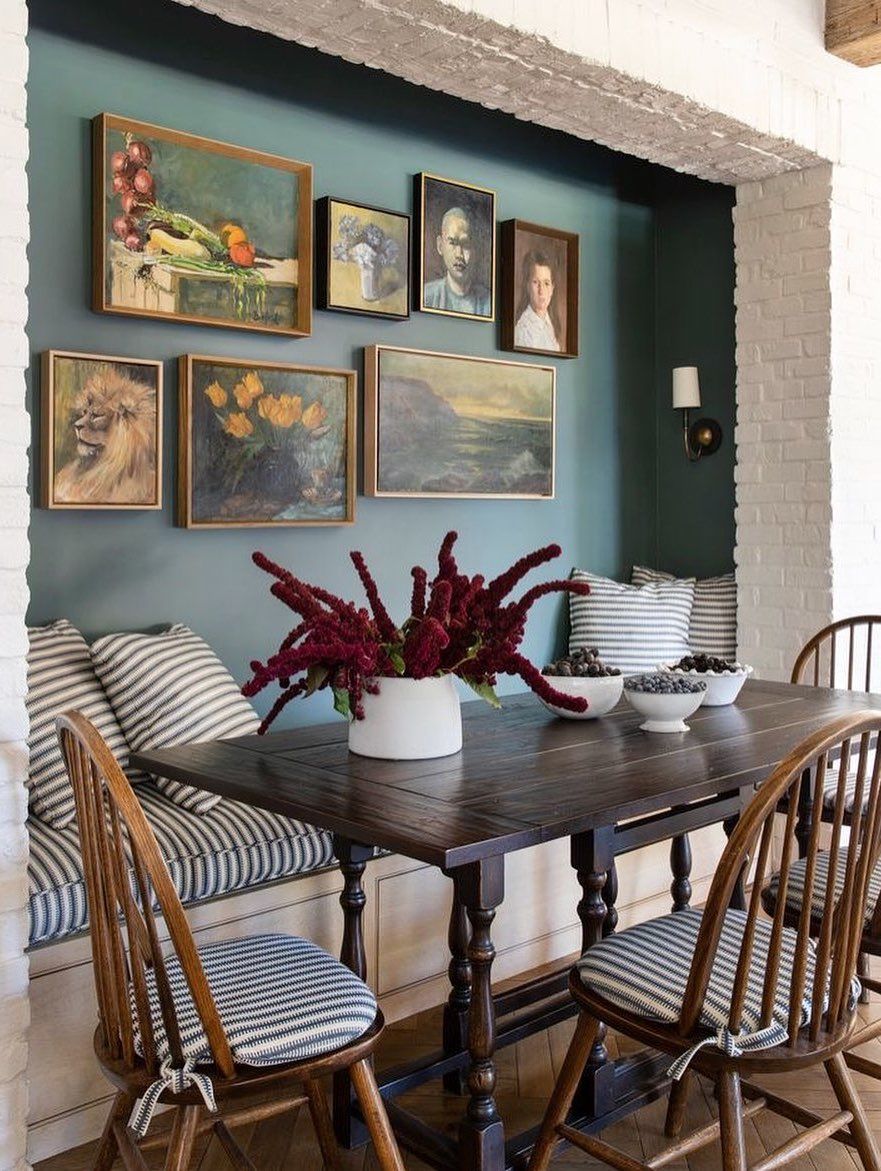 Rustic Dining Table
Create a focal point of the room. An impressive country dining table is a perfect centerpiece for a country dining room. Look for one with a distressed finish, or go for a more modern look with a clean-lined table and chairs.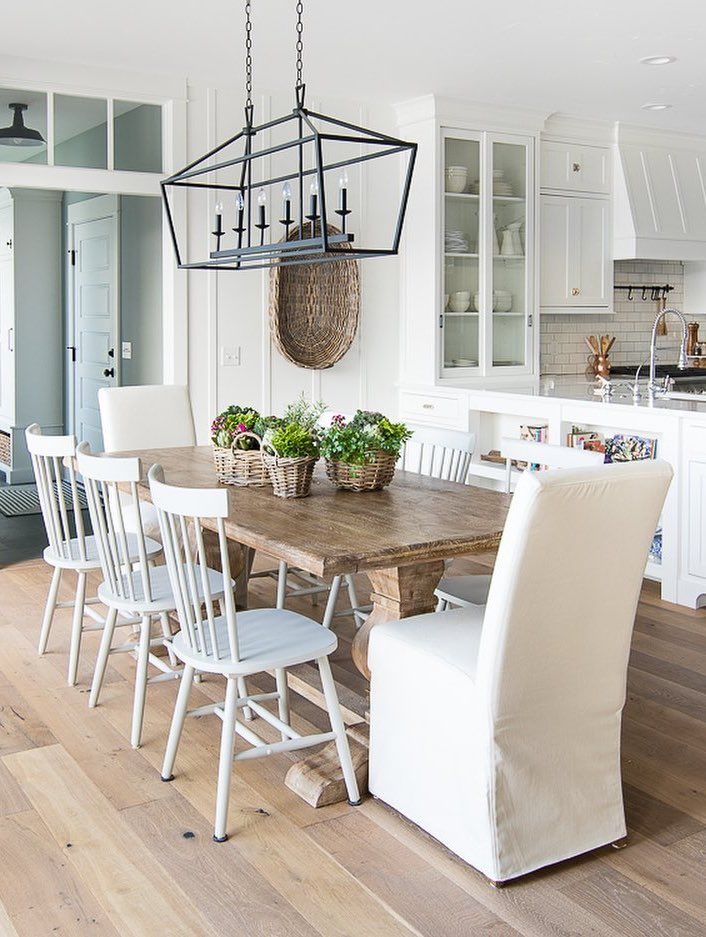 Spindle Back Dining Chairs
Spindle-back dining chairs are great pieces of furniture for country home dining rooms.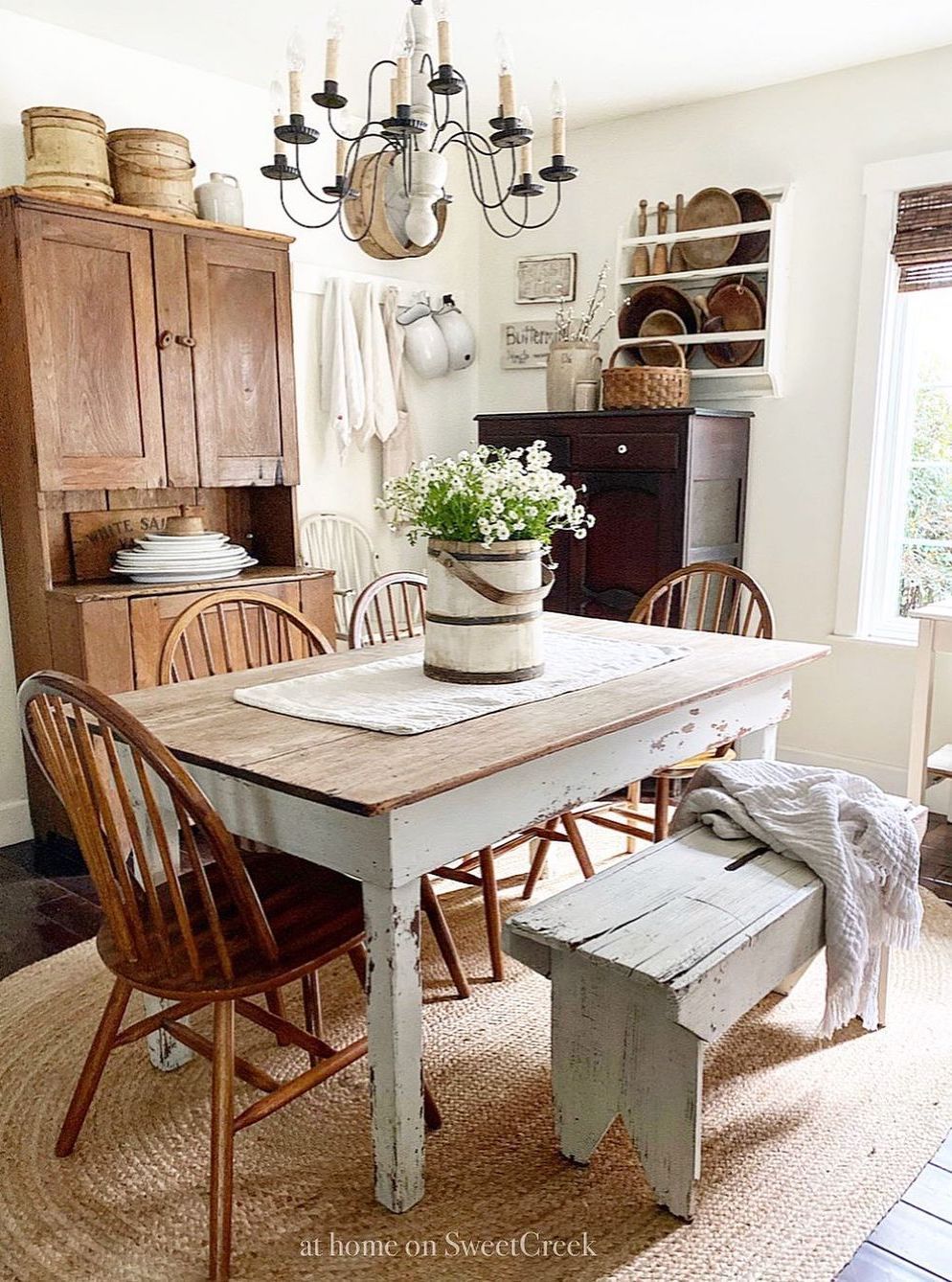 Linen Tablecloth
Linen tablecloths are the perfect way to set your country home dining room table.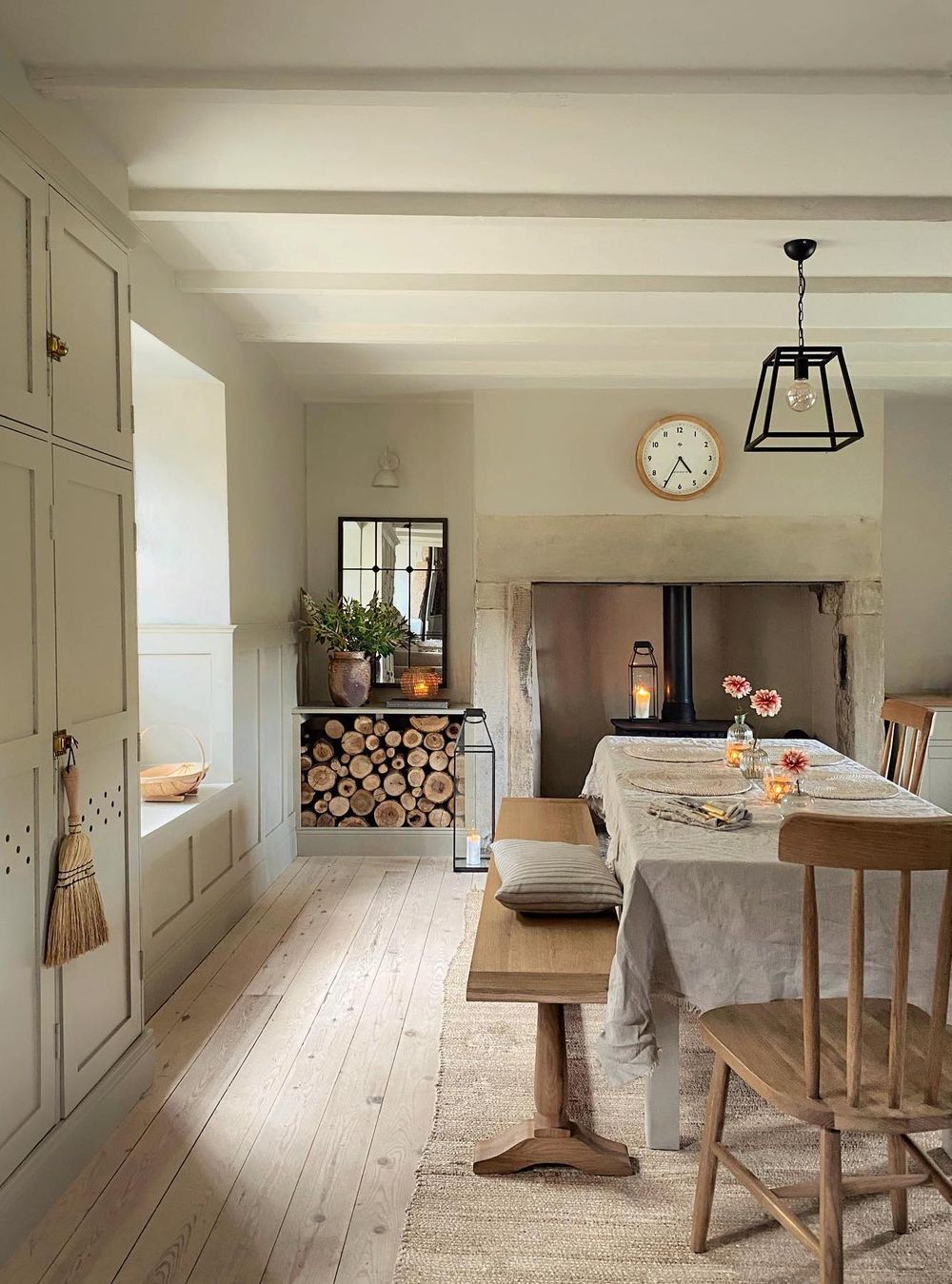 Wood Dining Chairs
Wood is the perfect material for your country dining chairs.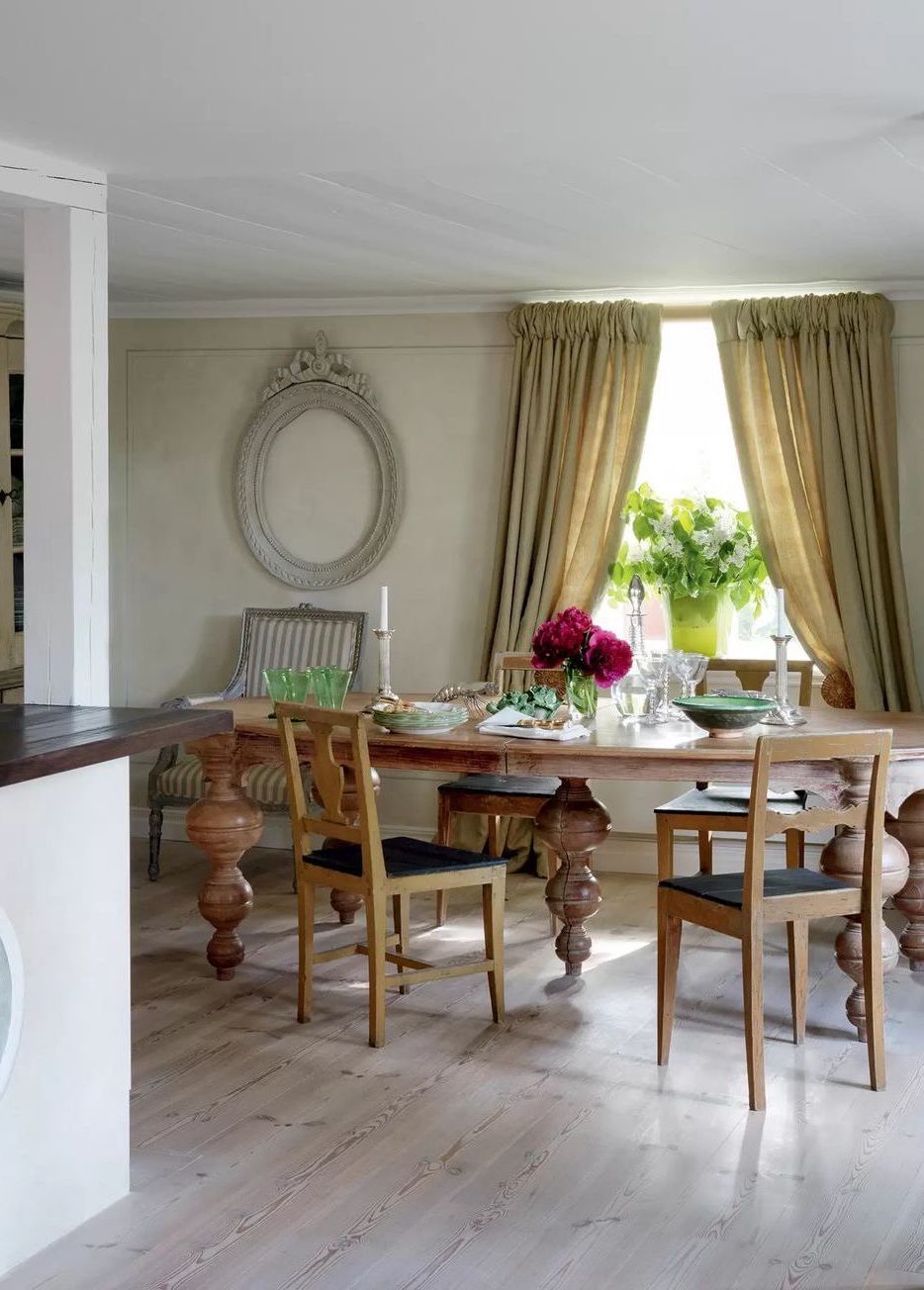 Slipcovered Chairs and Plaid Throw Pillows
I like how this dining room features two slipcovered dining chairs at the heads of the table, decorated with two brown plaid accent pillows.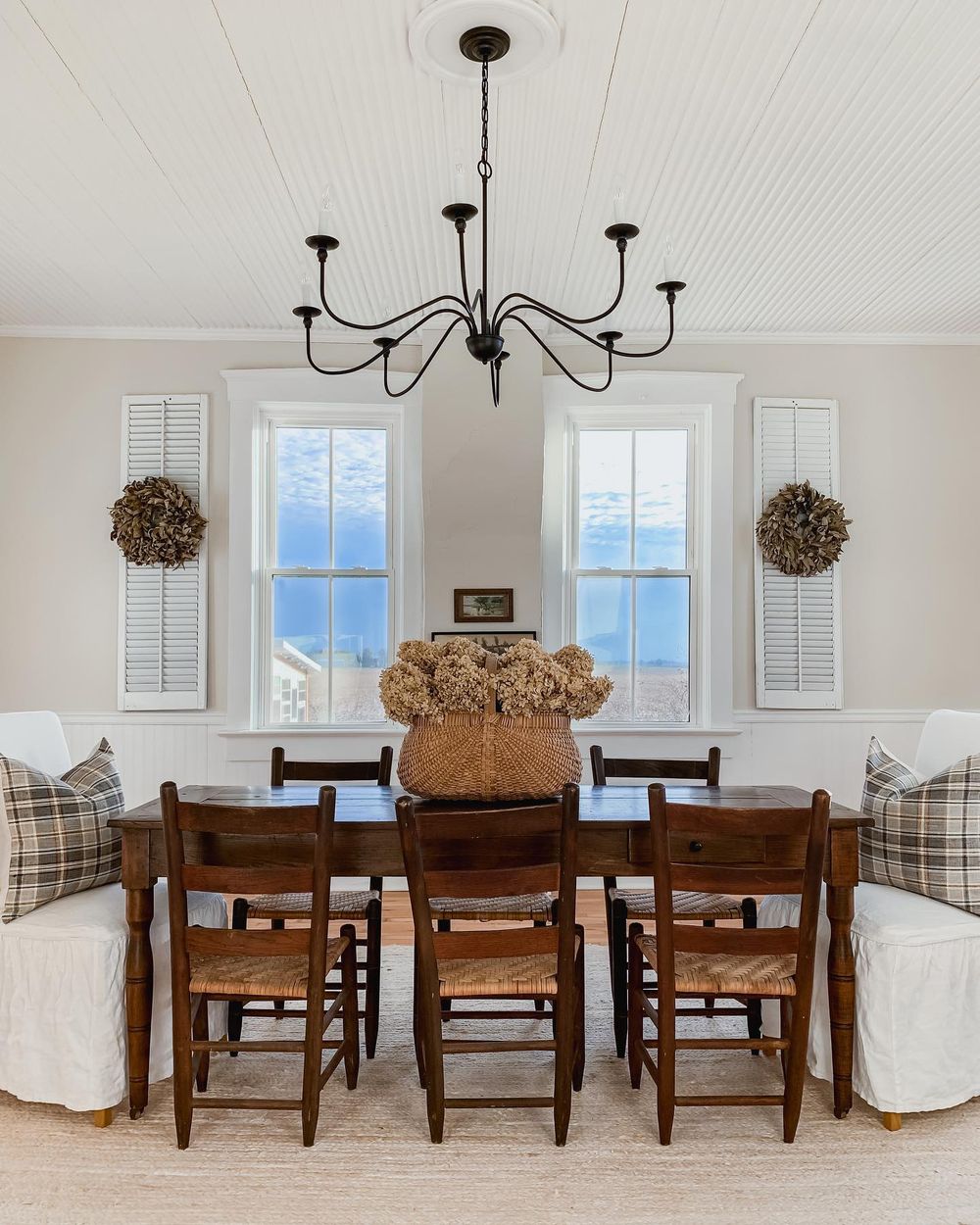 Floral Wallpaper and Curtains
There is so much to love about the country dining room! From the floral curtains and floral wallpaper to the gingham upholstered dining chairs and vintage rug, I adore this traditional country home dining room design.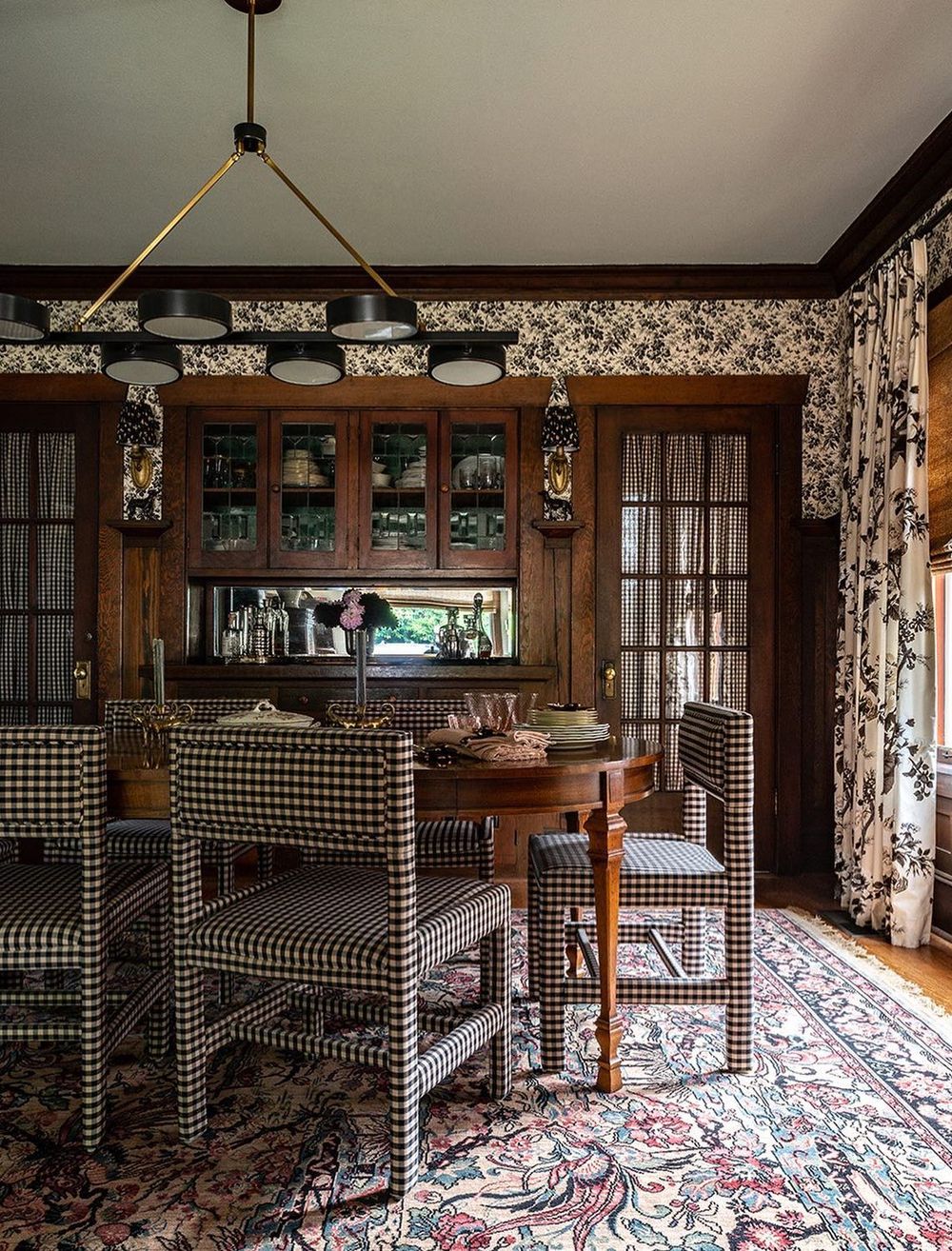 Checkerboard Floors
The rustic dining table looks fabulous over these beautiful black and white checkerboard floors.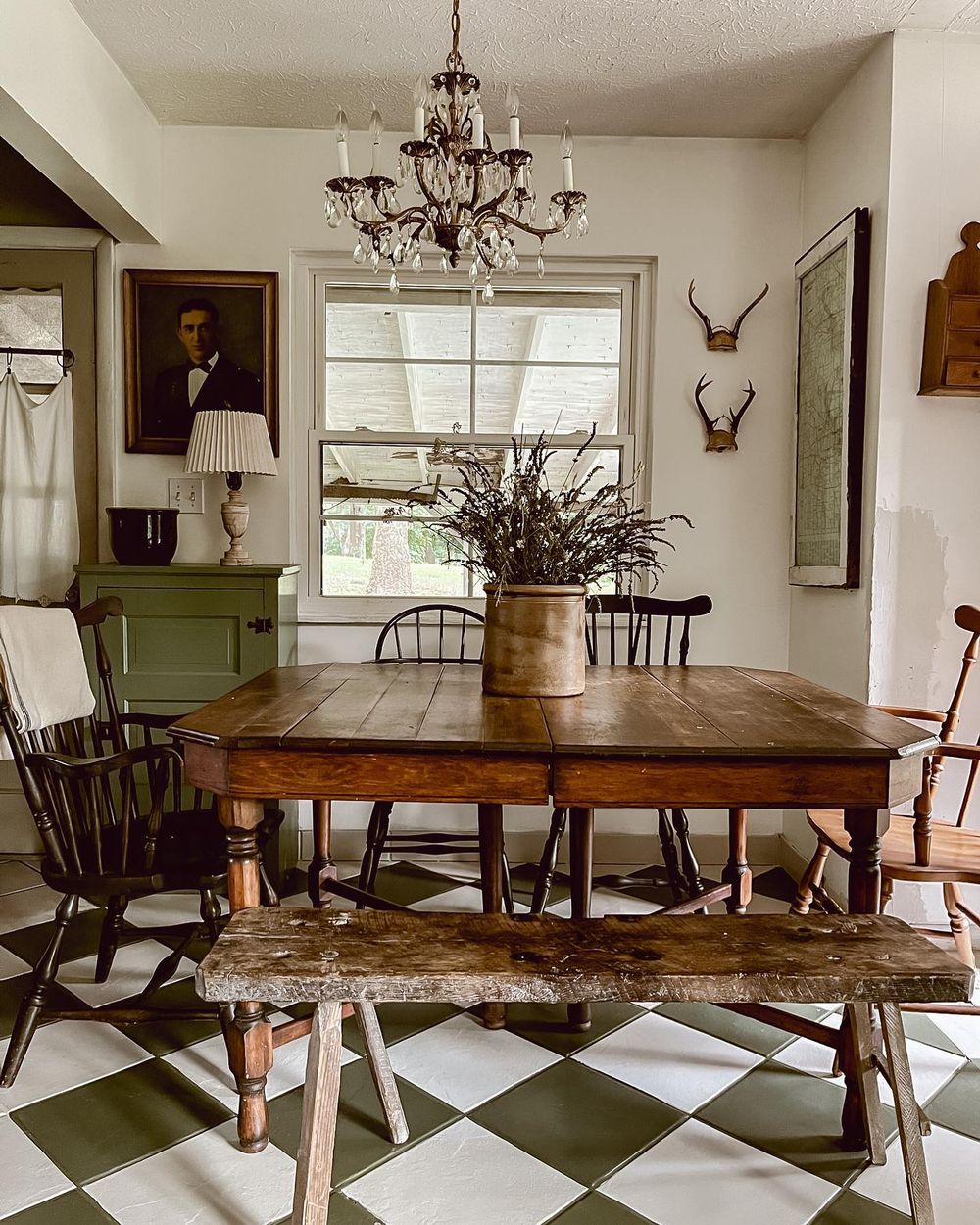 Crystal Chandelier
Add a French touch to your dining room with a crystal chandelier.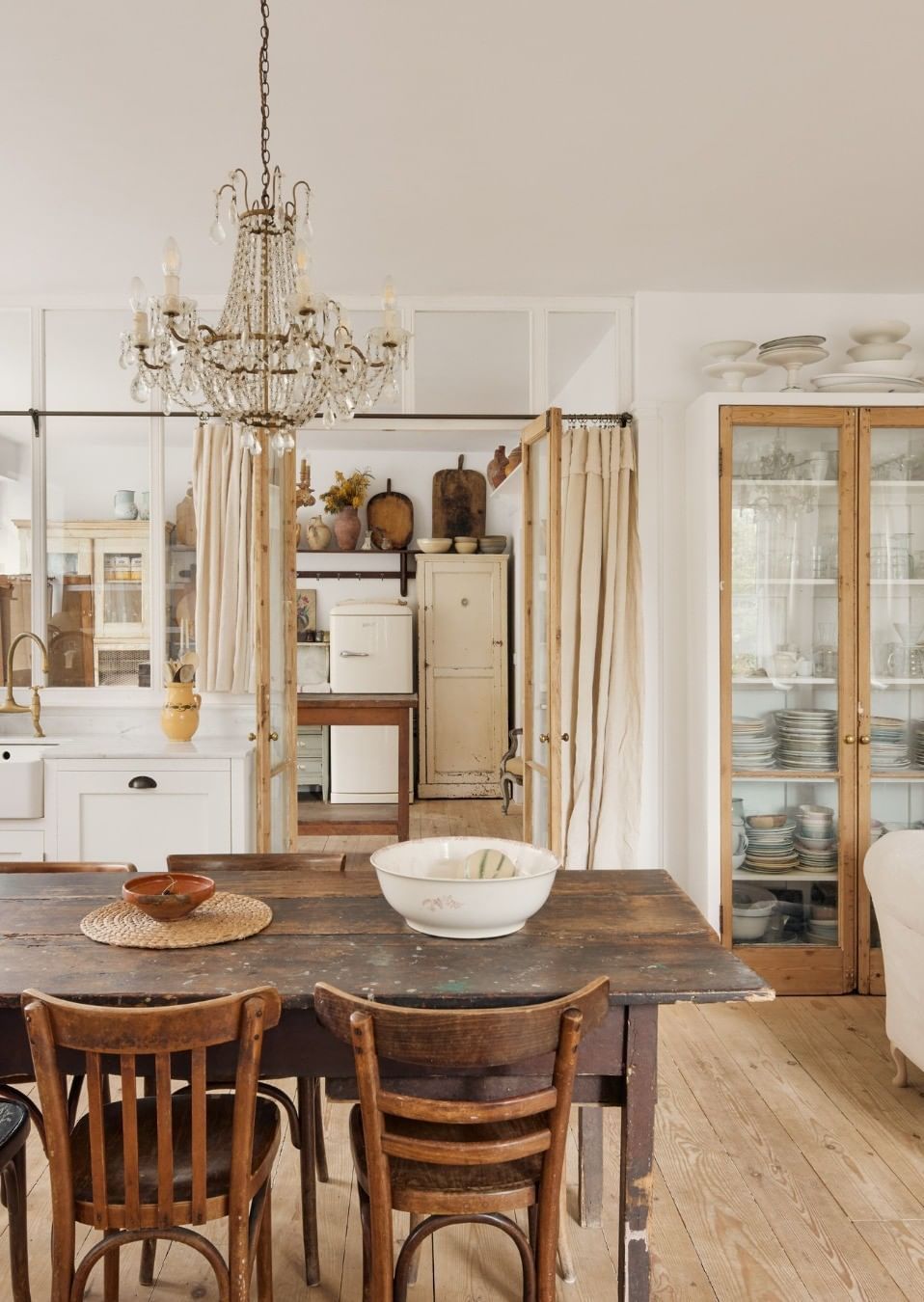 Beadboard Walls
Beadboard is a popular choice for country dining room wall decor.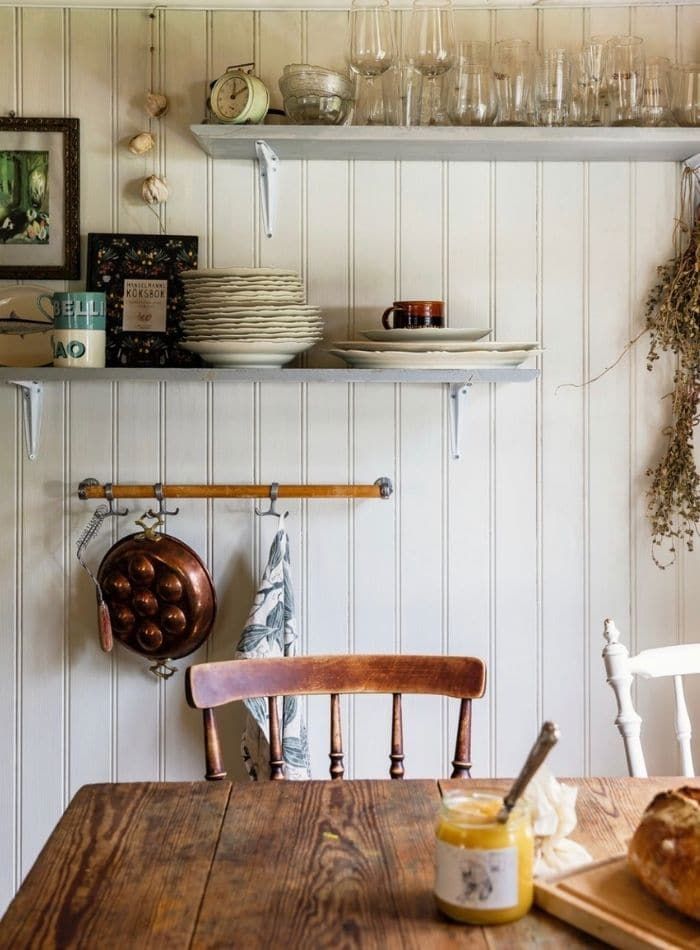 Small Dining Room
If you're working with a small space in your country home, try to place the dining room table near the window to make it feel bigger.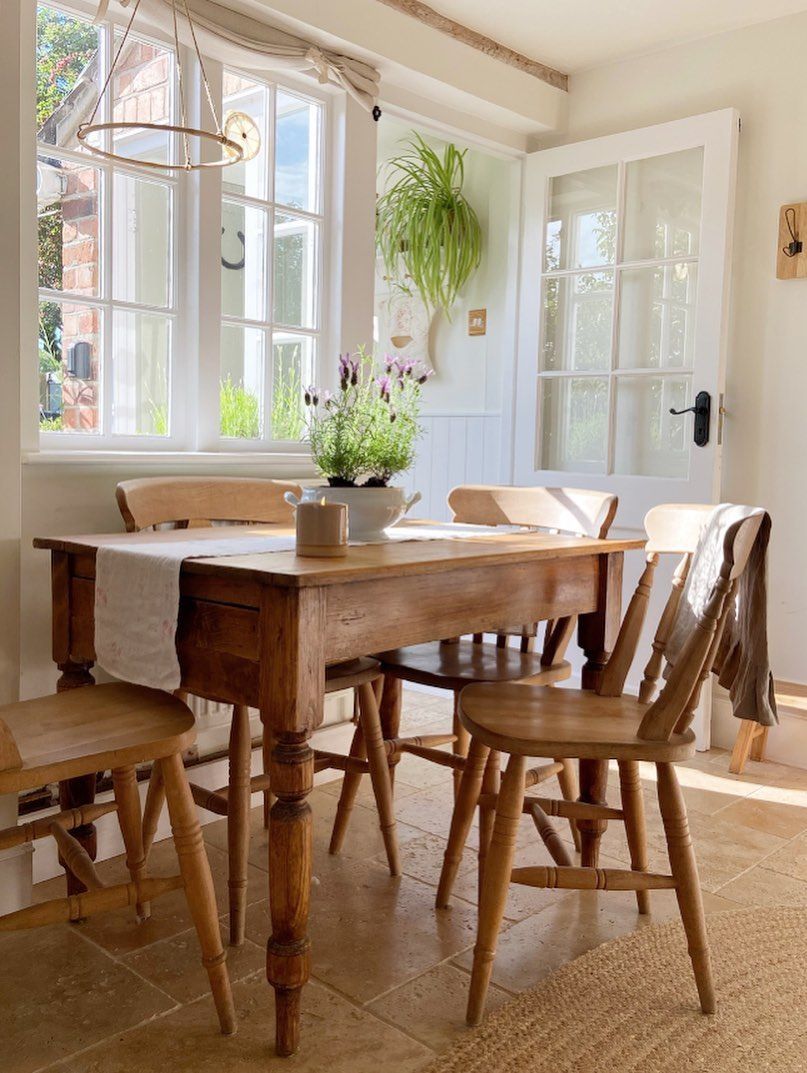 Bench Seating
Having one portion of your dining table available for wood bench seating allows you to seat more guests than with standard chairs.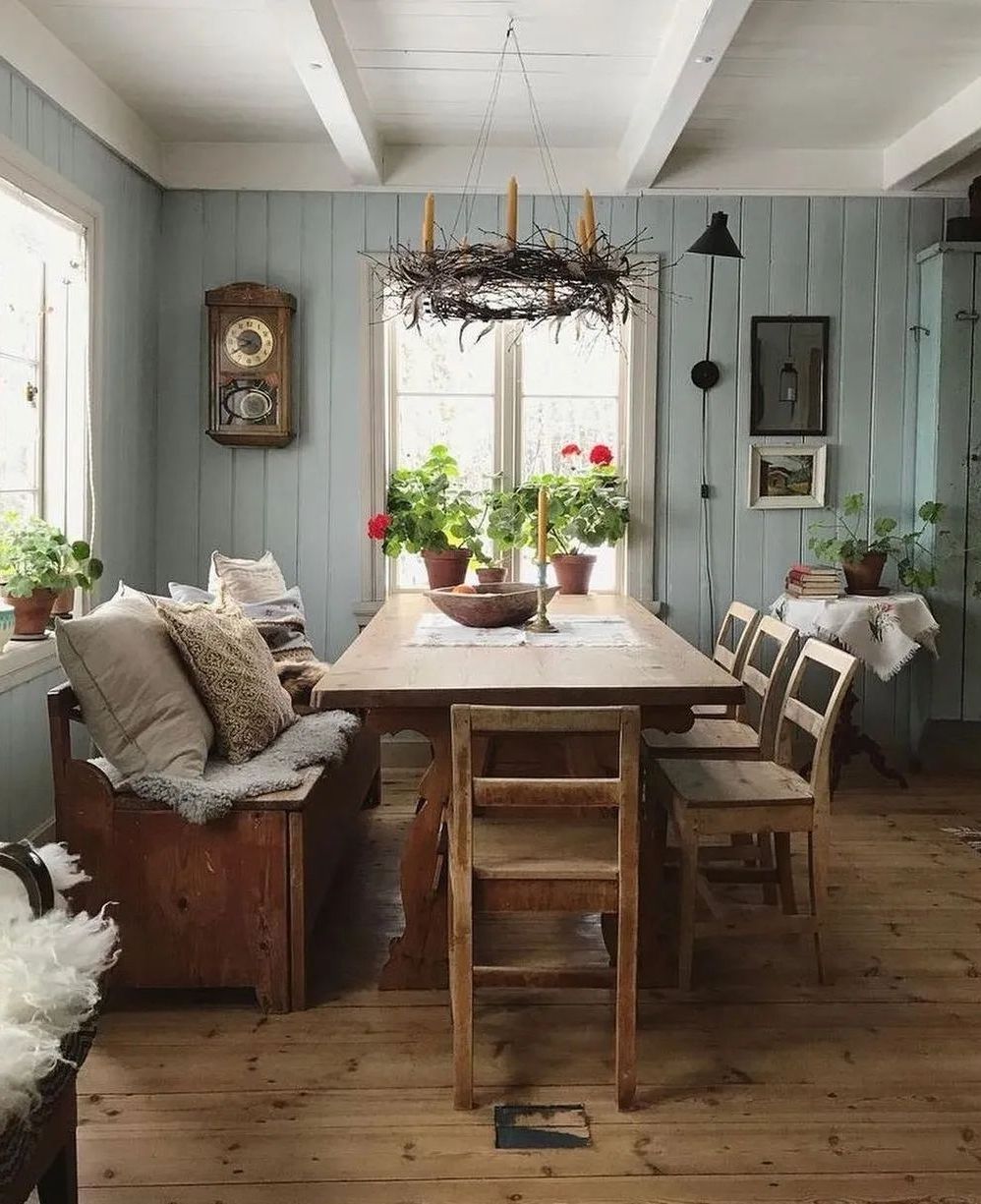 I hope this post helped you plan a beautiful country home dining room design!