Whether you live in the country, have a vacation country home, or just appreciate the country aesthetic, these classic country bedroom decor ideas will guide you on how to decorate a country home bedroom!
Many people choose to buy country homes to escape the hectic hustle and bustle of city life and enjoy a more peaceful and quiet living environment. The countryside offers a slower pace of life that can be appealing to those who want to relax and unwind.
Country homes often offer access to nature and outdoor activities such as hiking, fishing, hunting, and gardening. If you enjoy spending time in nature, a country home can provide the perfect setting, and your home should be decorated accordingly!
Floral Wallpaper
Wildflower wallpaper is a popular choice for decorating a cozy country bedroom.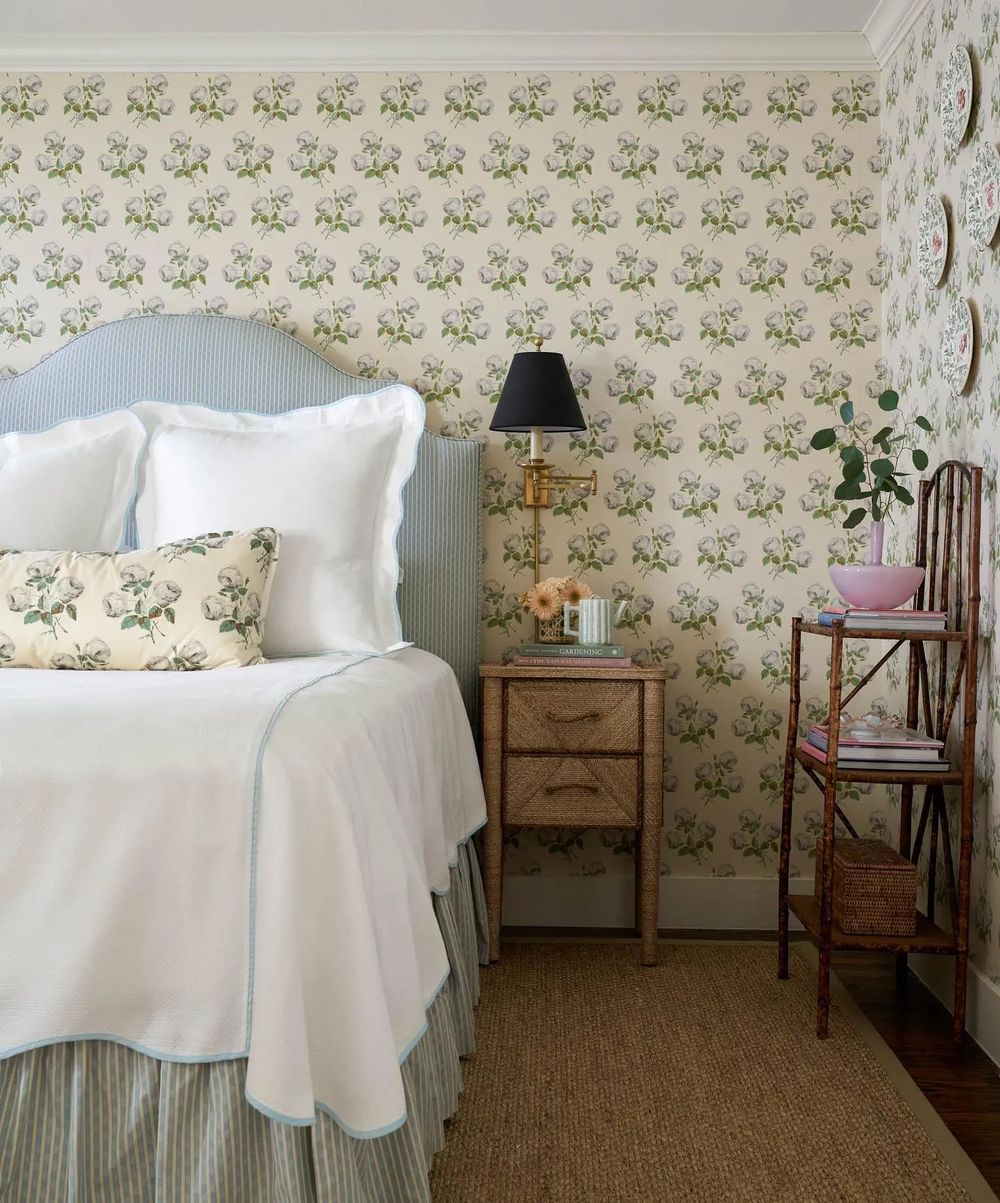 Shiplap Walls
Shiplap wall decor is commonly associated with modern farmhouse decor, but it's also a great home for generally countryside homes!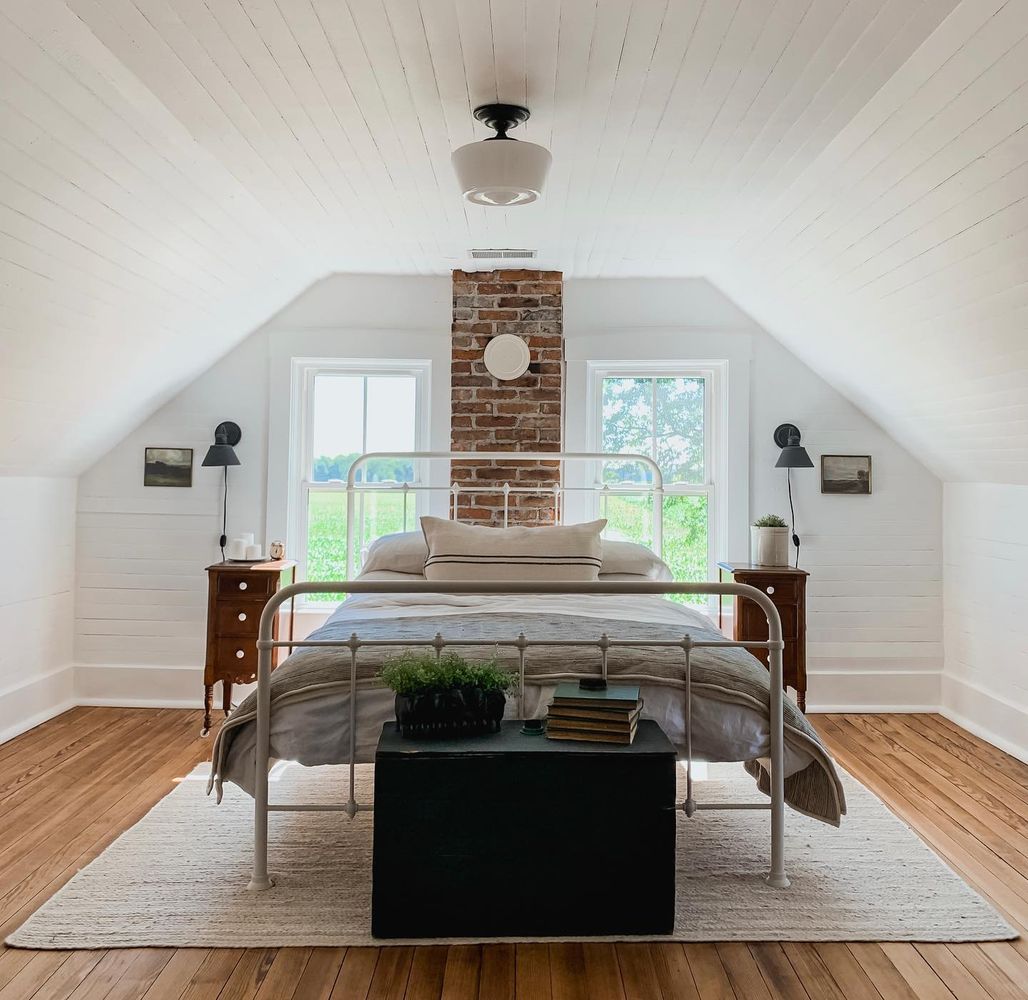 Earthy Colors
Most country bedrooms feature an earthy color scheme. Earthy colors, such as warm browns, soft greens, and muted blues, can create a cozy and inviting atmosphere that is perfect for a country bedroom. When selecting colors for a country bedroom, consider the natural surroundings and landscape outside your window!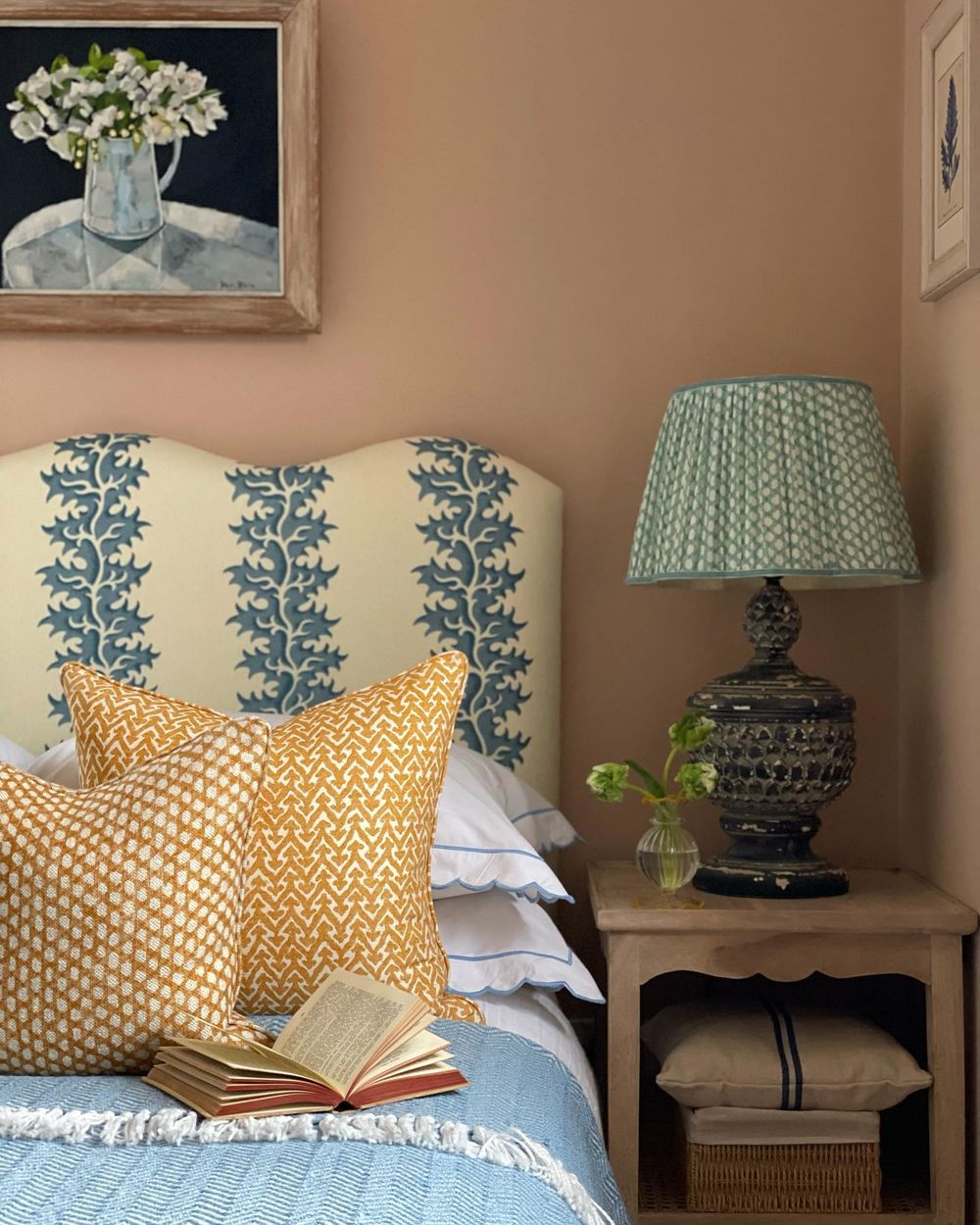 Dark Wood Floors
Older country homes often feature wood floors with dark stains. These are often found in traditional homes.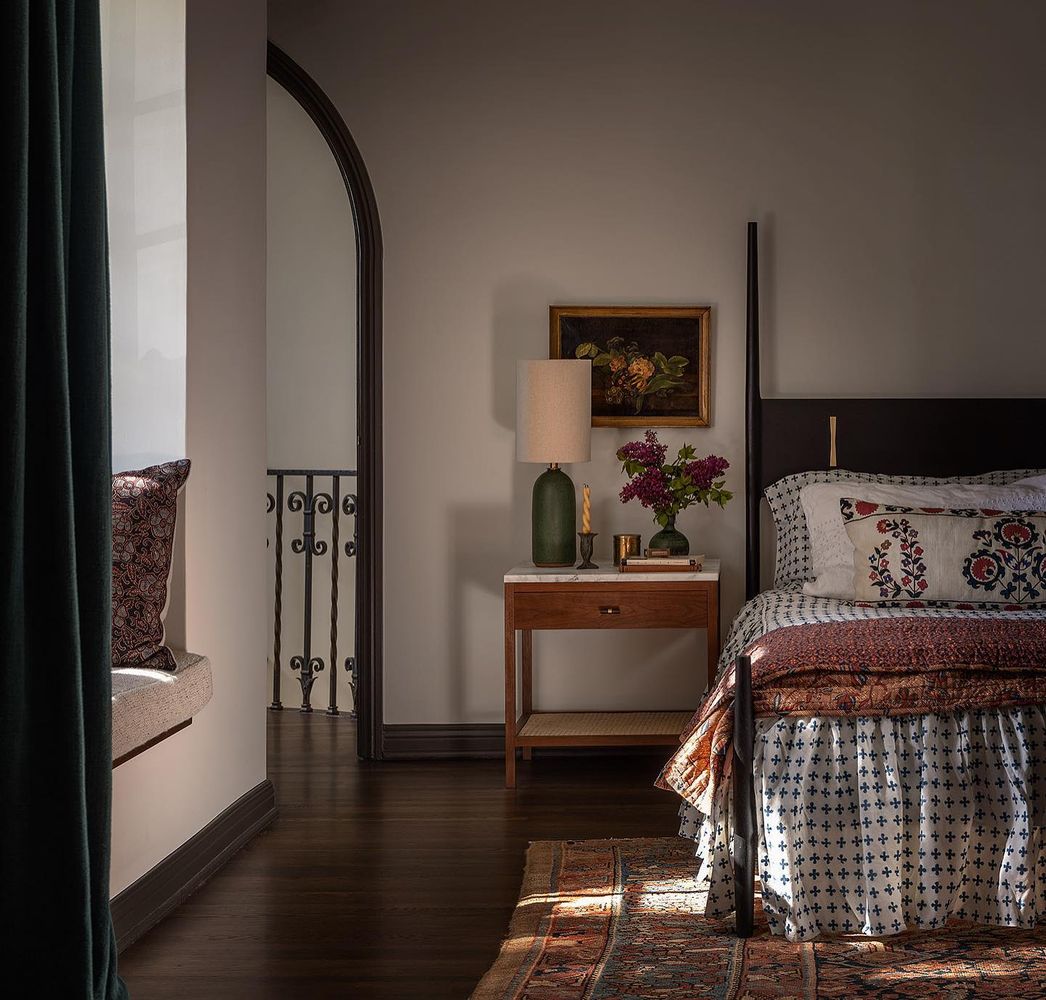 Iron Bed Frames
Iron beds are often chosen when furnishing country bedrooms.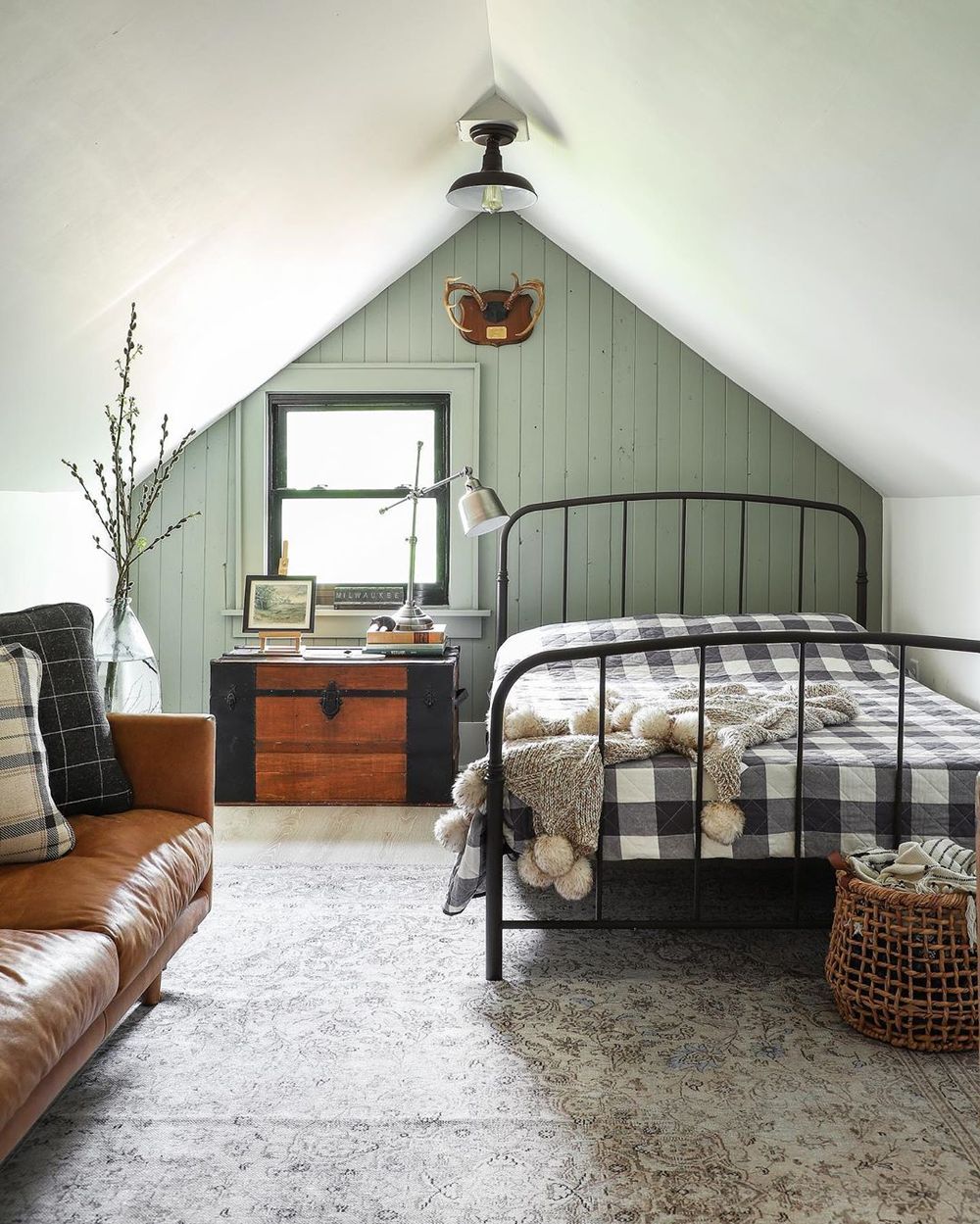 Board and batten
Board and batten is a popular wall decorating style that is often found in country home interiors. It's a traditional style that has been used for centuries, particularly in rural areas. Board and batten has a very rustic and simple appearance that complements the natural surroundings of the countryside.
Rustic Furniture
Rustic furniture made of reclaimed wood like this end-of-bed bench is always found in American country homes.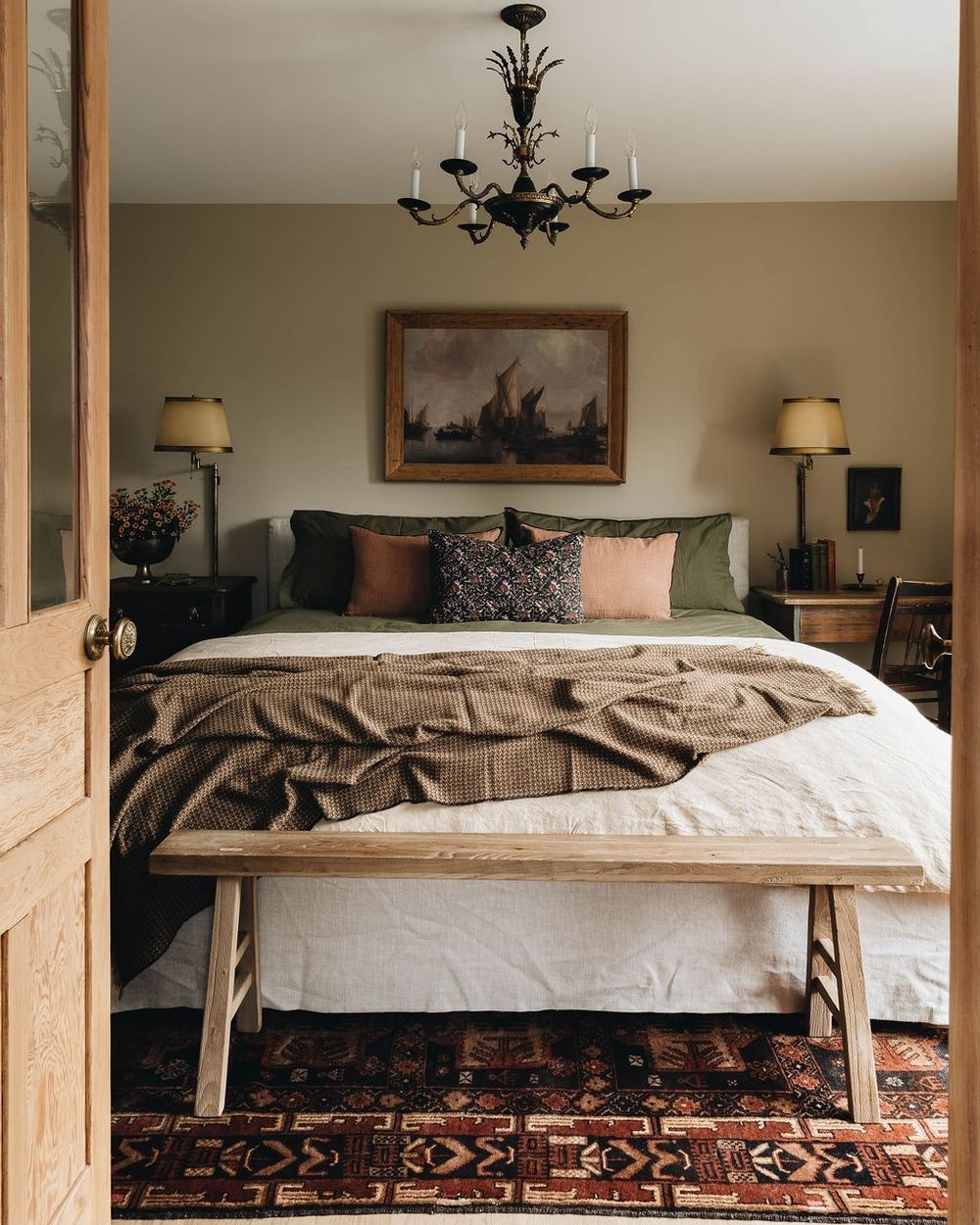 Vintage Artwork
You've already seen in several of these photos multiple beautiful vintage paintings and old artwork hanging on the walls. That's because the vintage aesthetic work so well in the countryside where technology tends to advance a bit slower!
Gingham Upholstery
Gingham is a super popular fabric for all types of upholstery in country homes. Here is a beautiful turned wood bed with a headboard backing that has been upholstered in blue gingham!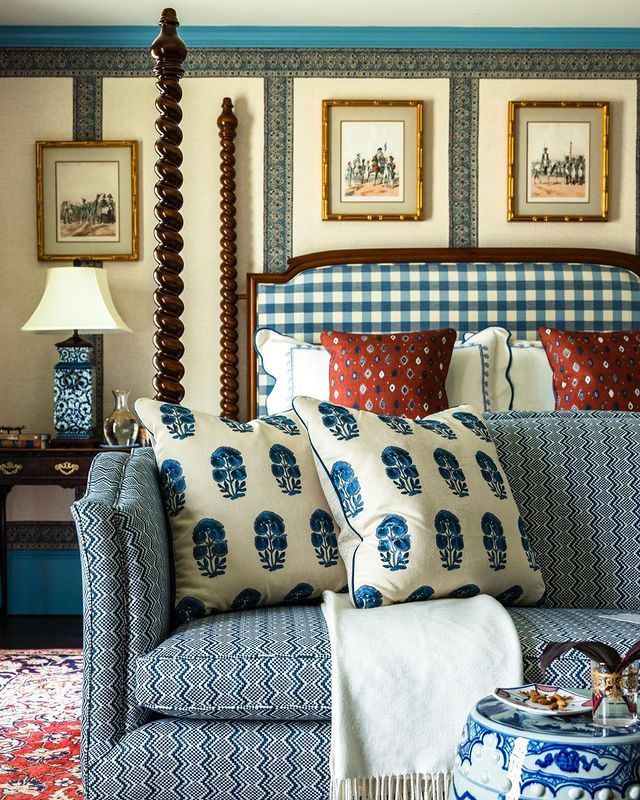 Plaid Blankets
Plaid is a classic element of country home decorating. Plaid throw blankets are often found on the end of country home beds.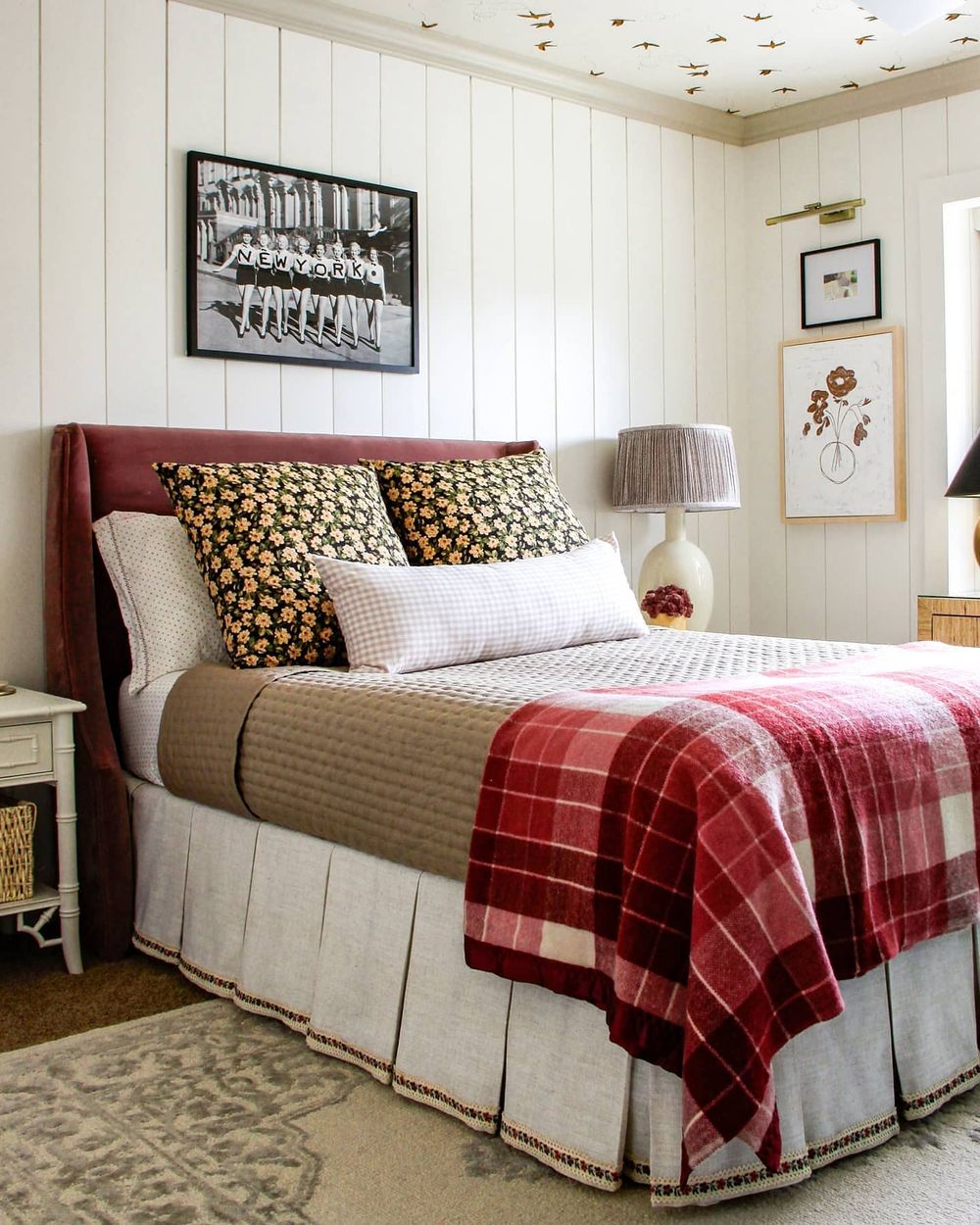 Scalloped Pillowcases
Scallop edge pillowcases are perfect for decorating your country perfect bedroom!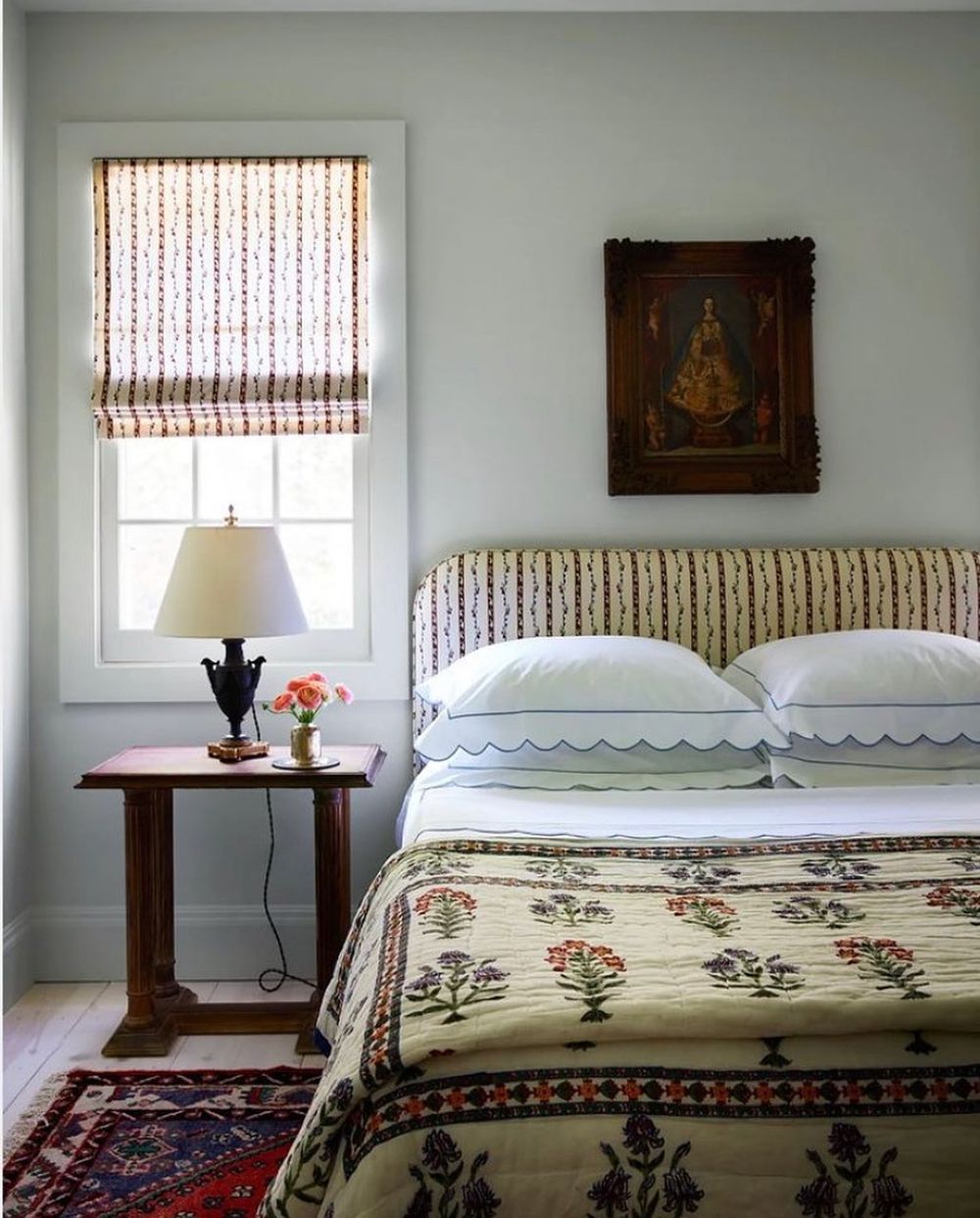 Textures and Layers
Modern country bedroom like this one often feature several layers of different textiles to create the cozy retreat you expect when you visit your country home to escape!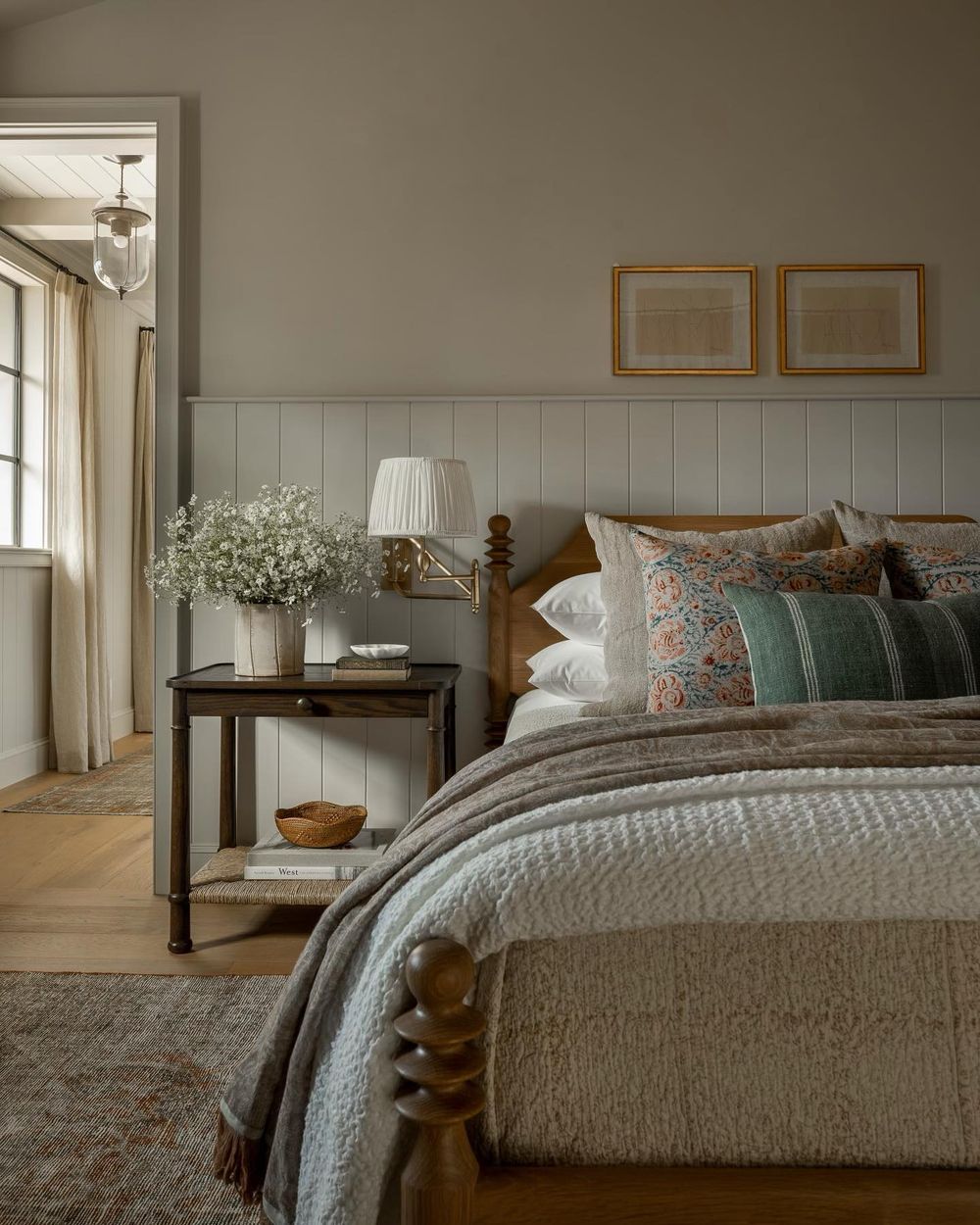 Which one of these country bedrooms resonated with you the most?