Cottage home decor is all about creating a cozy and comfortable space that feels like a home away from home. There are many different ways to achieve this look, but some key elements include using lots of natural materials, creamy off-whites, pastel colors, and vintage or antique furnishings. Most cottage style homes are found in the rural US and England. Let's dive into how to decorate in the traditional cottage style.
What is Cottage Style Decor?
Cottage style decor is a very popular and inviting type of home decoration. It's all about creating cozy, comfortable spaces that feel like a home away from home. Since cottages are often found in the countryside, this type of decorating often incorporates natural materials, like stone and wood, as well as earthy colors.
There are a few different types of cottage style decorating styles. From cottagecore to modern cottage decor, there's something for every taste. Cottagecore is a newer style of cottage decor that has become popular in recent years. This style is all about creating a space that feels like a cozy cottage in the countryside, right out of a movie!
Color Palette
Cottage style decorating typically uses a very light and airy color palette. This can include any shade of white, cream, pale blue, light green, or even dusty pink. White Washed Walls are often found in cottage homes. Creamy off-whites are the perfect color for cottage style walls, too!
History of the Cottage Home
The cottage style of home originated in the rural US and England. This type of home was originally built as a simple one or two-room dwelling, often for farmers or workers. Over time, the cottage style home became more popular and elaborate, with multiple rooms and even stories. While cottages can be primary residences, in America, they're typically used as vacation homes.
Cottage Style Furniture Ideas
Here are some cottage style furniture ideas including slipcovered sofas, spindle back furniture, ladder back chairs, and country style nightstands.
Cottage Home Decor Elements
If you're looking to bring cottage style into your home, here are some tips and ideas for bringing this style home to life.
Pastel Colors
Cottage style is all about soft, calming colors. Think pale blues, greens, lavenders, and pinks. These colors will help create a serene and inviting space.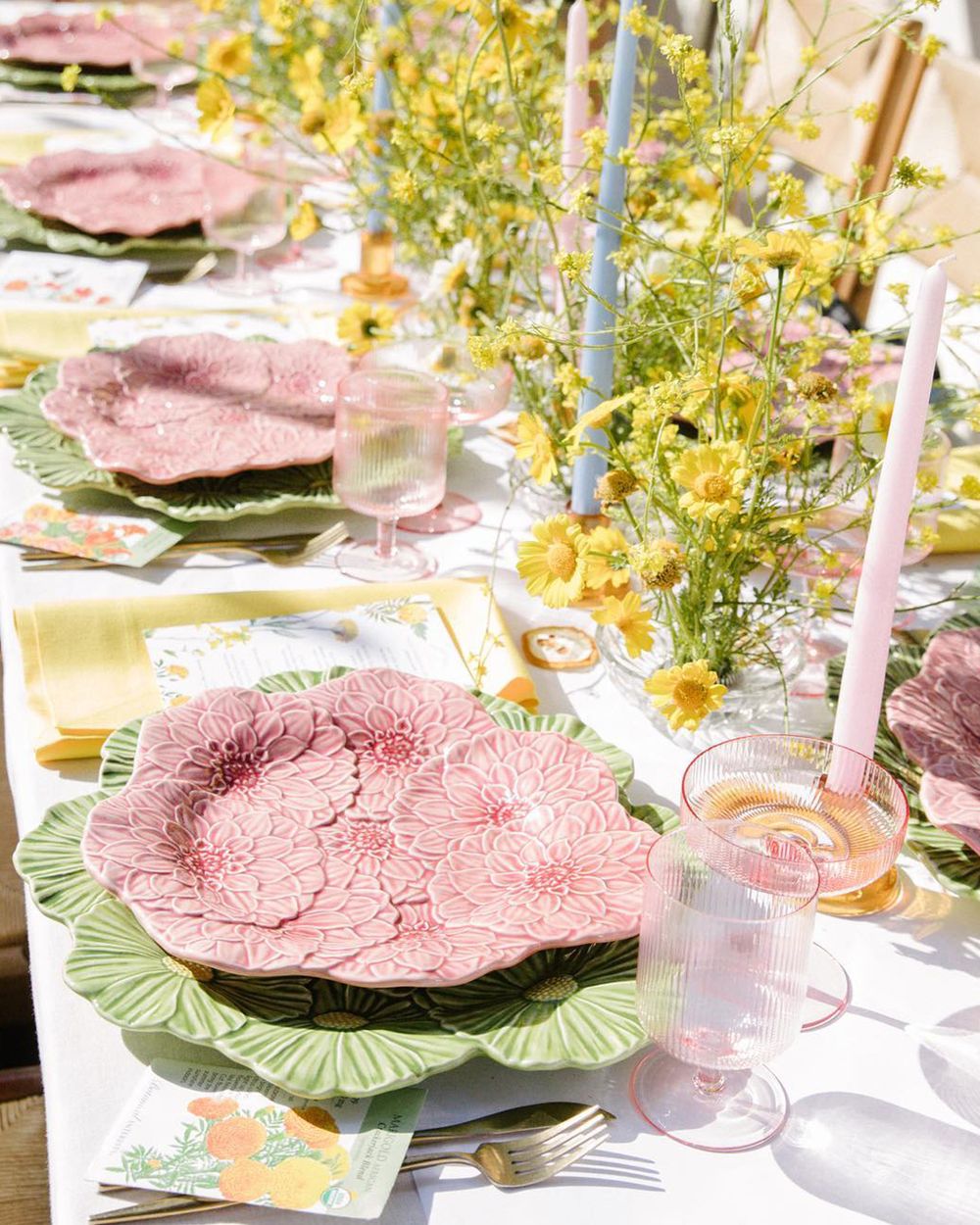 Natural Materials
Using natural materials is another key element of cottage style decor. Wood, stone, and wicker are all great choices. They add texture and warmth to the space.
Vintage and Antique Furnishings
Cottage style is also about mixing old and new. Incorporating vintage and antique furnishings will give your space a lived-in feel.
Dining Room Hutch
A cottage style dining room hutch is a must-have for any cottage home. This piece of furniture is perfect for storing cottage cups and saucers, dishes, glassware, and silverware. It's also a great way to display your cottage style decor.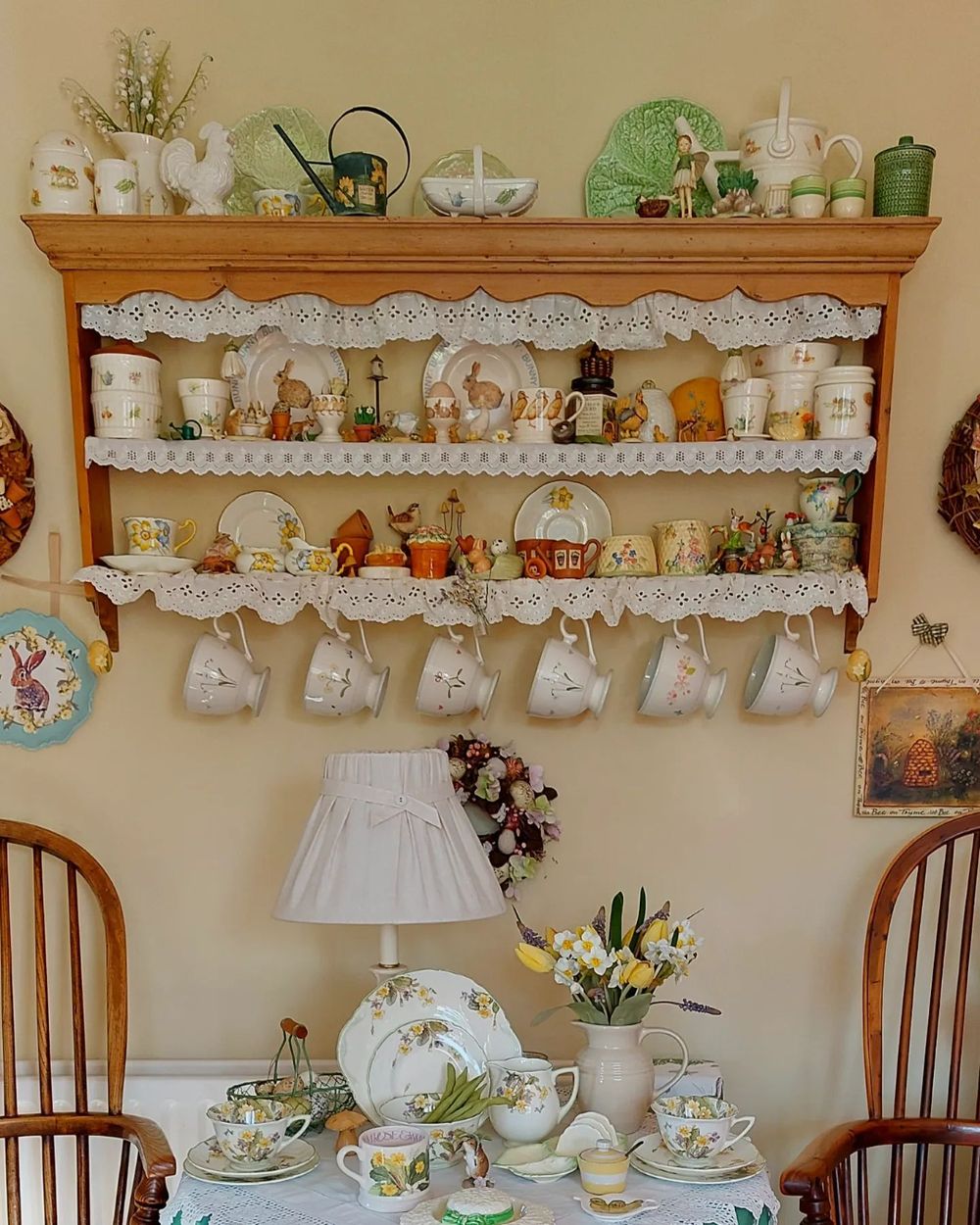 Lace Curtains
Another cottage style staple are lace curtains. These delicate curtains add a touch of romance to any space.
Vintage Quilts
Vintage quilts are not only beautiful, but they're also a great way to add color and pattern to your cottage home.
Distressed Wood Furniture
Ditch the plastic and bring in some wood furniture. Painted or distressed wood pieces will add cottage charm to any room.
Rocking Chairs
Rocking chairs are the perfect addition to any cottage home. They're cozy, comfortable, and inviting.
Floral Fabrics
Floral fabrics are another cottage style staple. Choose pretty patterned curtains, throw pillows, and tablecloths to add a touch of cottage style to your space.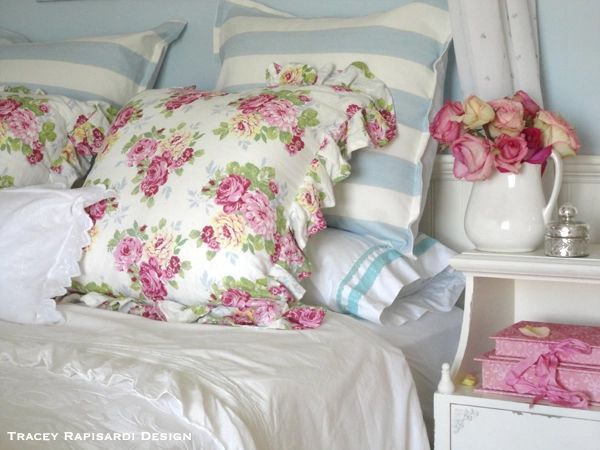 Beadboard Walls
Beadboard walls are often found in cottage style homes. This type of wall paneling adds texture and interest to any space.
Spindle Back Furniture
Spindle back chairs and other furniture pieces are also common in cottage style homes. These pieces add a touch of country charm.
Stone Walls & Fireplaces
Stone walls and fireplaces are often seen in cottage style homes. They add a sense of history and age to the space.
Shaker Style Kitchens
Shaker style kitchens are often found in cottage homes. This type of kitchen is known for its simple, clean lines and functionality.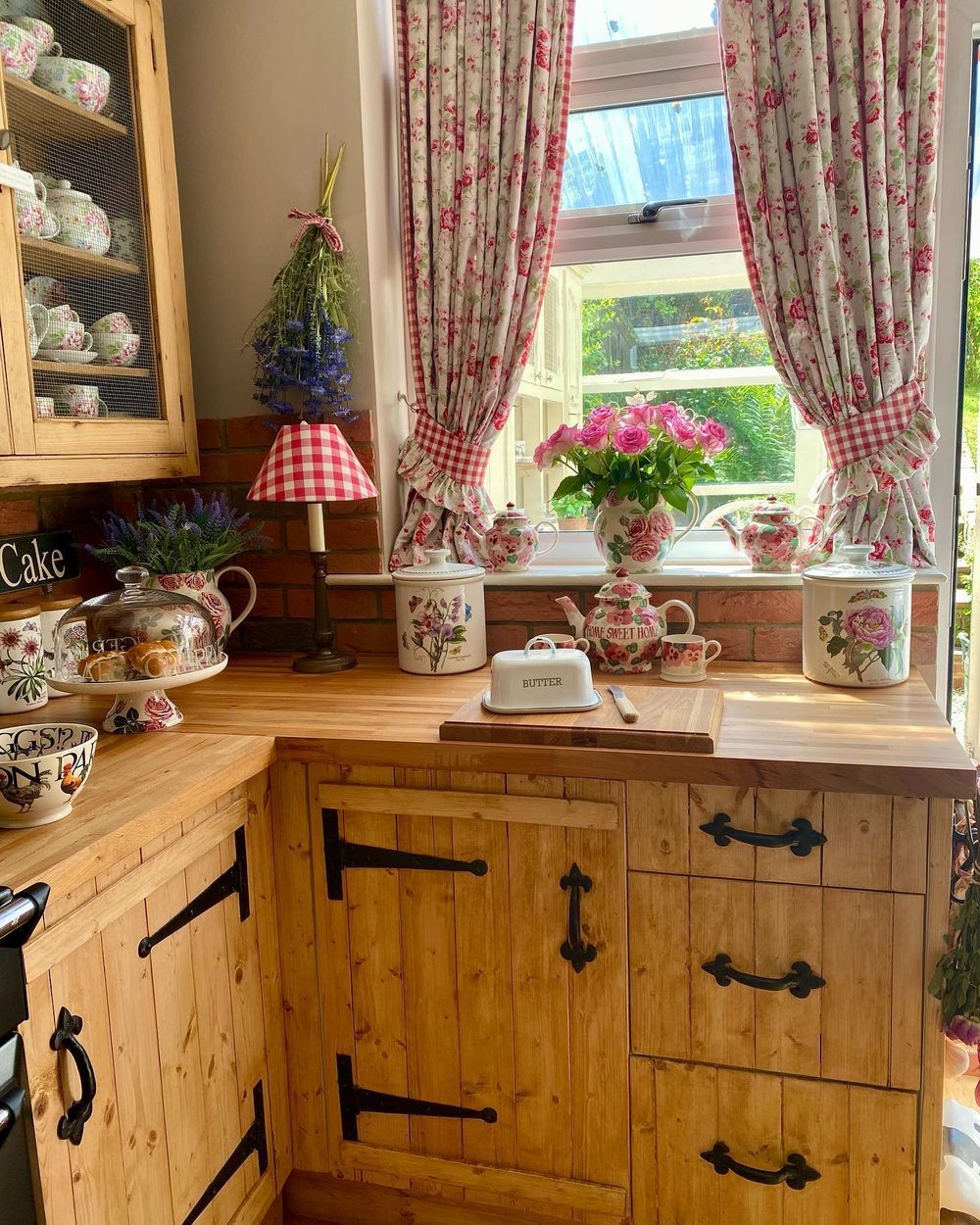 Skirted Sinks
Skirted sinks are a cottage style staple. They add a touch of femininity and romance to any space.
Patterned Wallpaper
Patterns like florals, stripes, plaid, and gigham are all popular cottage style prints. Adding these patterns through fabrics, wallpaper, and even dishes can really help bring the cottage look home.
Wide Plank Wood Flooring
Wide plank wood flooring is often seen in cottage style homes. This type of flooring adds warmth and character to any space.
Rustic Wood Beams
Rustic wood beams are a cottage style staple. They add texture, interest, and a sense of age to any space.
Claw-Foot Tub
Many cottages have beautiful antique claw-foot tubs for soaking in a bubble bath.
These are just a few ideas to get you started on cottage style home decor. With a little imagination and creativity, you can bring this charming style into your home.
Difference Between Country and Cottage Style Decor
While cottage style decor and country style decor both have a cozy, homey feel, there are some key differences between the two styles.
Country style decor is typically more rustic, with rough-hewn wood furniture and plaid fabrics. Cottage style decor, on the other hand, is typically more refined. It incorporates shabby chic furniture and vintage finds. Cottage interior design is also typically very light and airy, while the country style can be a bit more dark and cozy.
Both cottage and country style decor can be achieved by mixing old and new pieces, incorporating natural materials, and using light, calming colors. Cottage style decor tends to be more elegant, with a focus on vintage finds and pretty fabrics.
Cottage Decorating by Room
Here are some guides to decorating a cottage home by room:
I hope you enjoyed this post! If you're looking to achieve a cottage feel in your home, keep these key elements in mind.