Country living room decorating ideas can make any home into a more inviting space to come home to, even if you live in the middle of the city. Some homeowners might think that country-style decor would be out of place in their urban abode, but there are plenty of ways to add charming and cozy elements without feeling like you're stuck in the country every time you walk through your front door.
In this article, we'll explore several country living room decor ideas that will help you bring more comfort and class into your home, wherever it may be!
Country Living Room Decor Ideas
Typical country living room decor has a relaxed, welcoming feel that is perfect for sitting down with your family to unwind after a long day. The combination of neutral colors and rustic accessories gives you flexibility in creating an inviting space without overpowering your design style.
Traditional country living room decor often includes wood accents, stone walls, and plenty of throw pillows. By adding splashes of color to a mostly neutral palette, you can accentuate focal points like your sofa or fireplace mantel while maintaining an overall lighthearted look.
Whichever style fits into your home's layout, traditional country living room decor creates an atmosphere that's inviting and well-loved.

Countryside Charm
Incorporate a bit of countryside charm into your space. There are many affordable ways to inject elements of country living and style into a room with rustic wooden furniture or accent tables and vases.
If you want to add comfort and warmth, use earth-toned upholstery, natural-fiber throws, colorful area rugs, or woven wall hangings in neutral tones like browns and tans. For something more formal, try monochromatic schemes with light blues and whites in furniture and decor accessories.
Your ability to mix textures is crucial when it comes to achieving a country look in any room; pair rough materials like wood with smooth ones like glassware or ceramics.
Exposed Brick or Stone Walls
Adding exposed brick or stone walls to your living room is a great way to incorporate rustic charm. It can also help you achieve that cozy, cabin-like feel that's so popular right now.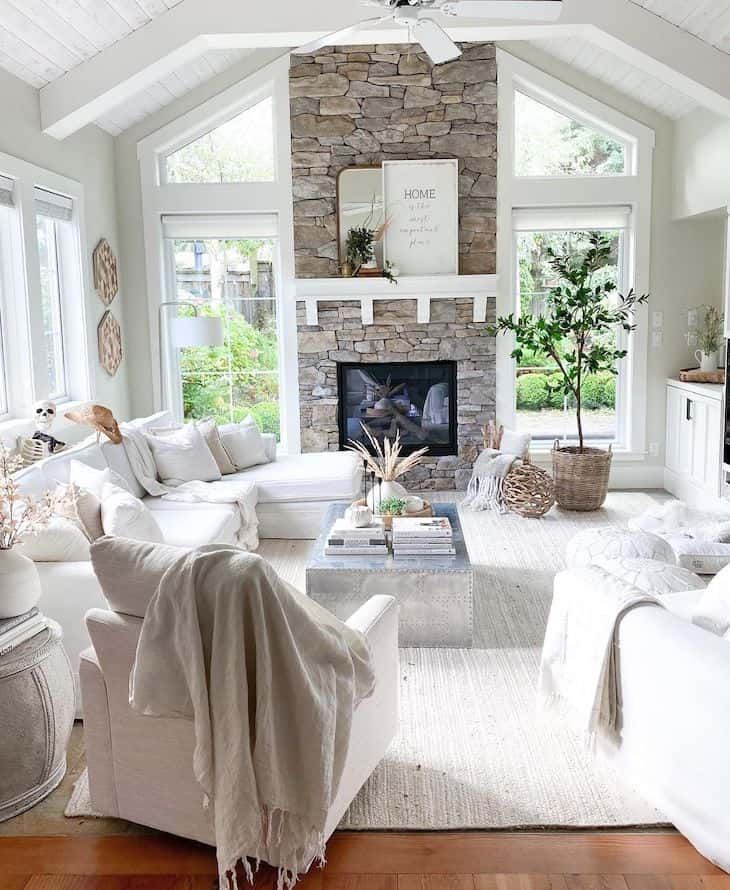 For an even more custom look, consider hiring a stonemason or mason contractor who can create custom-shaped moldings for you—it's an expensive option but well worth it if you want something unique. If you don't have access to natural stones like limestone, marble, slate, etc., there are also many faux options available online and at home improvement stores.
Overstuffed Country Couch
If you're looking for a cozy, country look in your living room, consider a large overstuffed couch. Some of today's most stylish couches are large and plump, making them ideal for lounging on after a long day.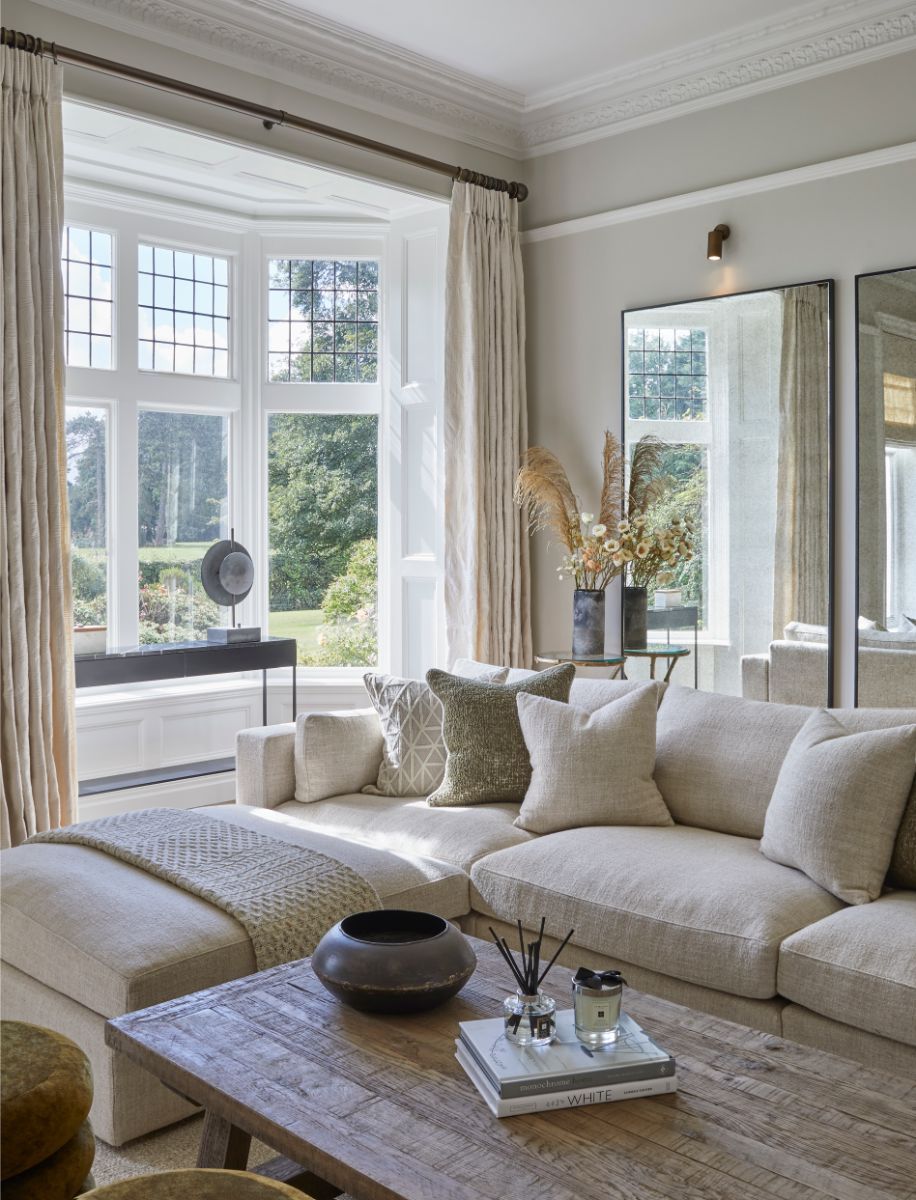 Make sure to pick up several decorative pillows for added comfort and softness; these should match or complement your color scheme. For a warm and inviting look, opt for earthy colors like browns, blues, or reds with wood detailing on either end of the couch.
If you have young children who will be using your living room frequently, consider purchasing some sort of protective covering (like slipcovers) so that spills can be easily cleaned off without damaging your furniture's finish.
Country Curtains
Country living room curtains are very similar to traditional living room curtains, but they often include either a sheer white linen or even a plaid pattern in their design. This works well with leather furniture, but it also looks great with any other country-style furniture.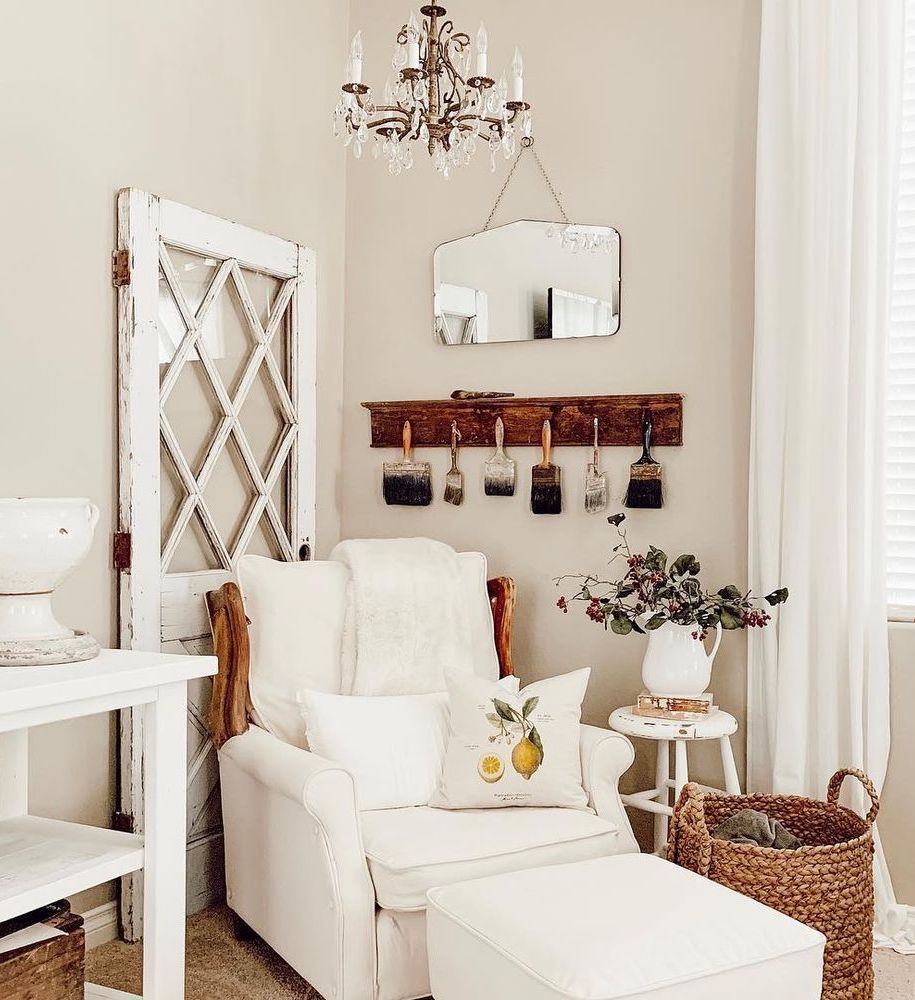 If you have a two-story foyer and a staircase in your home, then you may want to create separate looks for each floor by choosing a slightly different color pattern for each set of curtains by using the contrasts to create a transition from the first floor to the second floor.
If you really want to tie all of these country living room decor ideas together, consider using plaid fabric as an accent throughout your space. This can be done with pillows or even as part of tablecloths.
Wood Ceiling Beams
Whether you have a basement or not, it's still easy to add a bit of rustic character with wood ceiling beams. I love using reclaimed wood for that extra-quirky touch.
In old homes (and new homes modeled after old ones), ceiling beams were often made from old-growth trees that had rich character and color; modern beams are typically just as solid but they're sanded down to be completely smooth. Old barn beams, though, tend to be rough and weathered—with layers of paint and grime built up over time—creating a one-of-kind look that you can't get with modern materials.
Rustic Wood Furniture
Depending on your personal style, rustic-looking wood furniture is a great way to incorporate natural elements into your country living room. Not only does wood provide a sense of warmth and familiarity in any space, but it adds an element of nostalgia as well.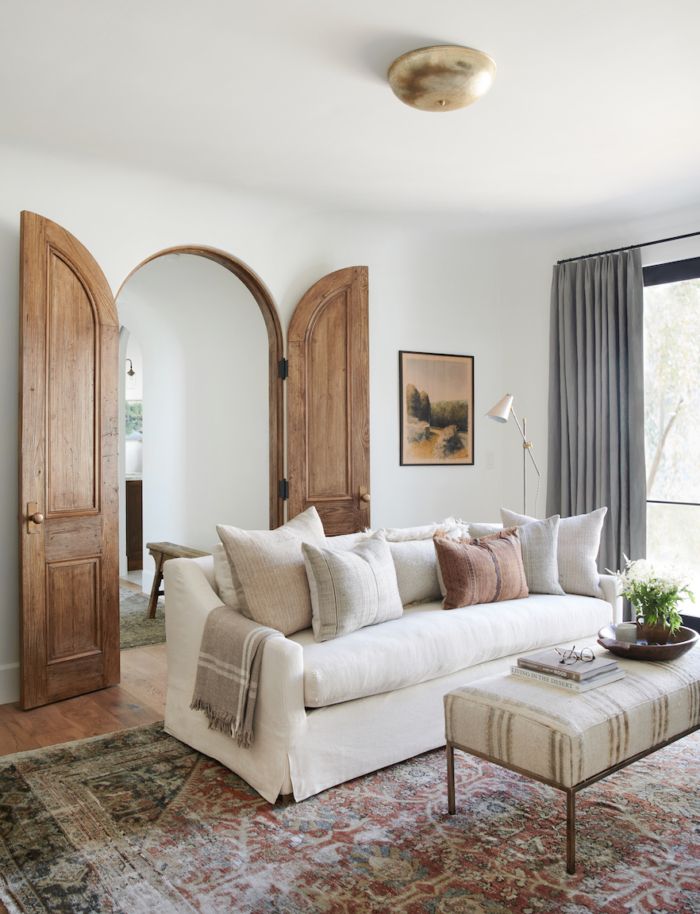 From old-fashioned coffee tables and sideboards to more unique furnishings like rustic rocking chairs and coffee stools, you'll be able to find enough pieces to fill up all those empty corners that pop up in most rooms. If you're on a tight budget but want to make an impactful statement, opt for used or vintage furniture at antique stores or flea markets—you'll likely save yourself some cash while still getting beautiful pieces.
Off-White Shade of Wall Paint
If you want to give your room a warm feel, consider painting your wall in an off-white shade. Some great shades include French Vanilla or Creamy White. This will make your room feel cozy and welcoming, which is exactly what you want from a living room.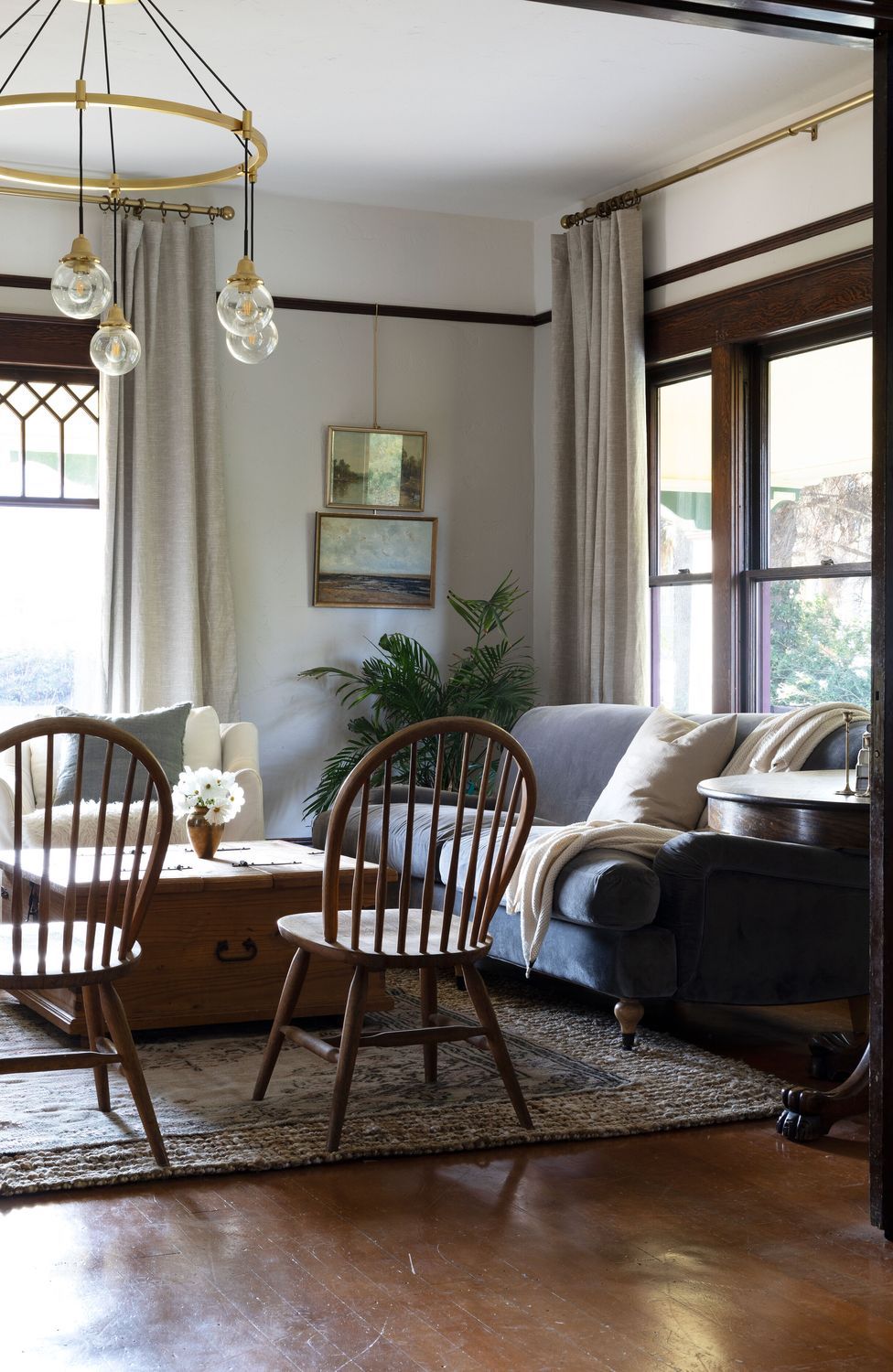 Just keep in mind that with so many other elements on display (like beautiful furniture pieces), it's essential to stick with a single color for your walls. If you try to mix more than one tone into one space, it can cause something called visual dissonance, which means your eyes get pulled everywhere and you won't notice any one thing in particular.
Gather Around the Fireplace
Sitting by a fire can be a great way to relax, but if you're designing a living room for entertaining, consider making it central to your design. Fireplaces are classic conversation pieces that help create warmth and coziness in any space.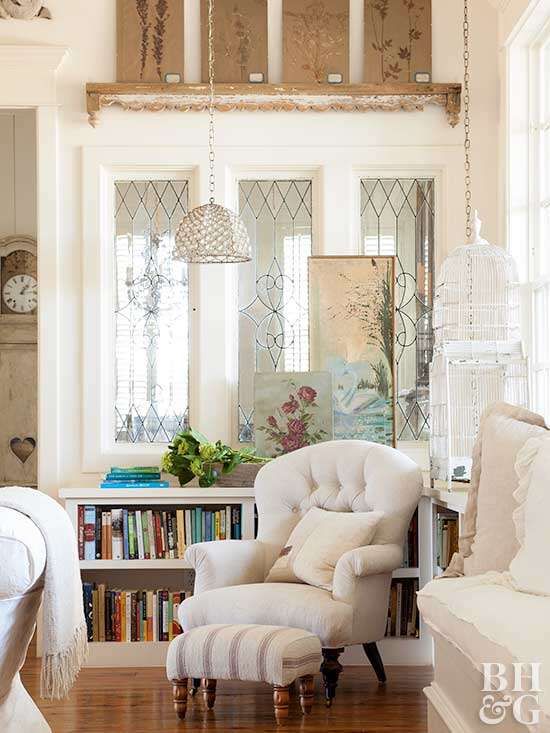 If you have an existing fireplace, update its look with new mantels or wall-mounted shelves. If you don't have one, consider installing one as part of your home remodel or adding one as part of a new build. The fireplace will anchor your seating area and give guests something to talk about. It also helps set up an inviting mood before they even walk through the door!
Distressed Furniture Pieces
Lastly, using distressed furniture in your living room is a great way to achieve a rustic look, but you can also incorporate reclaimed wood or antique accents. Injecting these traditional pieces into modern decor is an easy way to make your space feel warm and inviting.
If you want to keep things simple, leave your furniture natural or use a clear sealant for protection. If you're up for a little bit of DIY, try painting or staining! Have fun with unique color combinations; it will give your living room an eclectic vibe that invites guests to kick their feet up and relax.

---
I hope these rustic country living room decor ideas inspired you!