The prices of lumber, and thus, furniture, are skyrocketing! If you want to know how to save money on furniture, trust me, you're not the only one!
Furniture is an essential part of our lives that can make or break the appearance of our homes. However, buying furniture can be a daunting task, especially when you are on a tight budget. Fortunately, there are tons of easy ways to save money while still investing in quality furniture pieces that will last for years.
In today's economy, everyone wants to save money wherever possible. Buying furniture is not exempt from this movement.
With the cost of living rising and wages remaining stagnant, it's vital for most people to save money on purchases so they can put more money towards other necessities like food and bills. Furthermore, furniture is not something you replace frequently, so it's important to get it right the first time.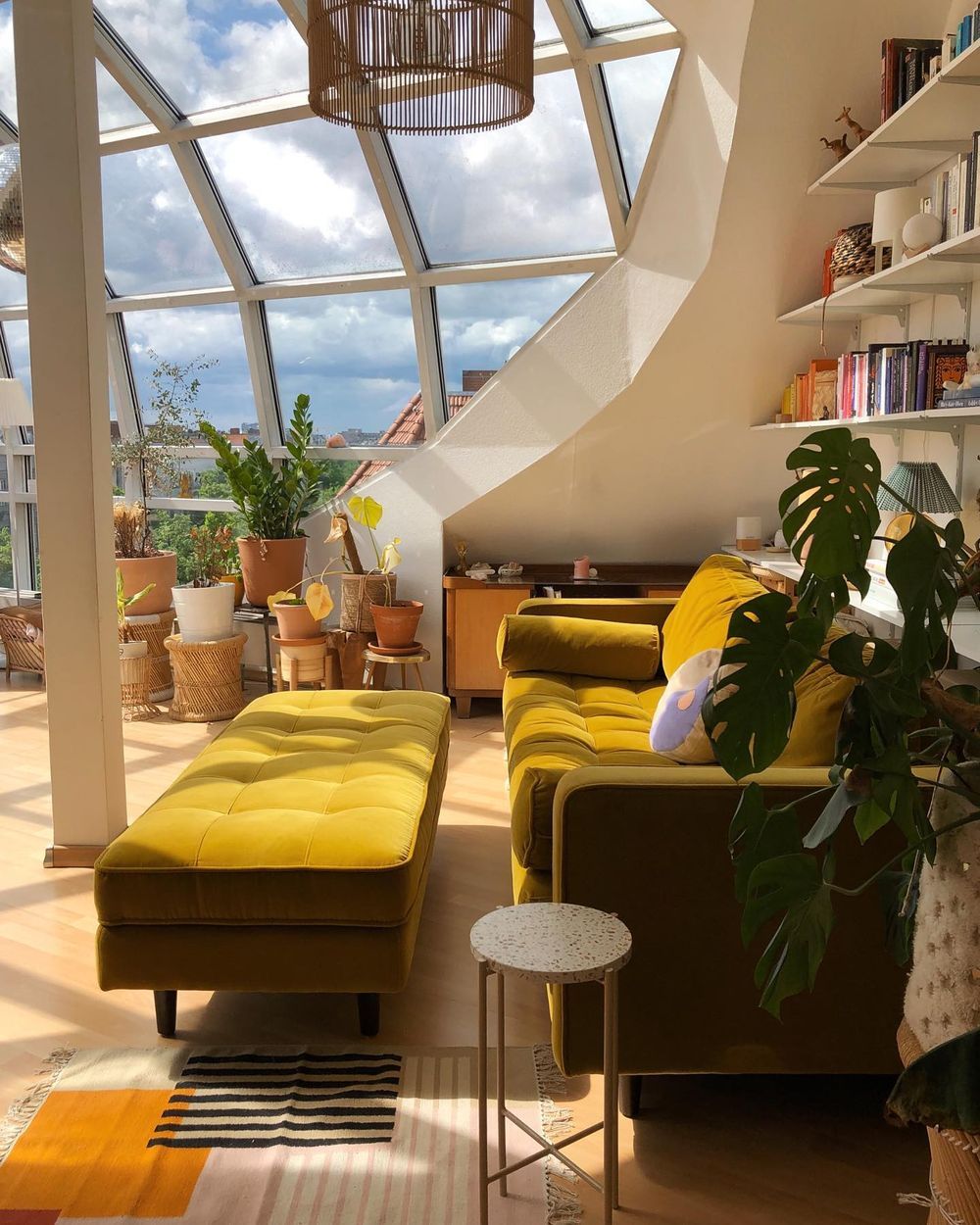 How to Invest in Affordable, Quality Furniture
Investing in quality furniture ensures durability and longevity. A good piece of furniture should withstand everyday wear and tear without falling apart after just a few months or years.
While it may seem counterintuitive to focus on quality instead of price when saving money on furniture, investing in quality pieces can actually help you save more money in the long run. High-quality furniture pieces are designed with longevity in mind and will last much longer than lower-priced items that might break or wear out quicker.
Moreover, high-quality items often come with warranties or guarantees that protect against defects or damage. By purchasing quality yet affordable pieces from reputable brands or stores with good return policies, you won't have to worry about replacing them anytime soon.
Saving money on furniture does not have to mean sacrificing quality for the price. With some research and creativity, anyone can invest in high-quality pieces without breaking the bank!
Here are some tips for how to save money on furniture.
Buy Used Furniture
Buying secondhand or gently used furniture is a great way to save money, especially if you're on a tight budget. The truth is that you can find high-quality pieces of furniture at incredibly low prices if you know where to look. If you're lucky, you might even find items that are still in perfect condition.
Advantages of buying used furniture
The most obvious benefit of buying secondhand or used furniture is the cost. Used furniture is typically much cheaper than new items, allowing you to furnish your home or office without overspending. Thousand-dollar sofas can be marked down to just $100 or $200! Additionally, when buying used furniture, there's often more room for negotiation with sellers than there would be in a retail store.
Another plus side to buying secondhand furniture is that it's often already broken in and comfortable. Newer pieces may need some time to adjust to your body and lifestyle whereas older pieces have already been tested and lived through various conditions over time.
Where to find good deals on used furniture
If you're looking for a great deal on used furniture, start by checking online marketplaces like Craigslist, Facebook Marketplace, or OfferUp. These platforms are excellent resources for finding almost anything including high-quality used furniture.
You can also try visiting thrift stores or consignment shops in your area; these places often have hidden gems waiting to be discovered. Estate sales and garage sales are also great places to find affordable deals on used furniture. Keep an eye out for banners and flyers around town that may advertise these sales.
Often times estate sales will showcase expensive pieces of solid wood heirloom quality finds that the owner just wants to get rid of quickly. Whatever the asking price, offer at least $20 less!
Don't underestimate the value of used furniture as they tend to have more character than newer items!
Buy from Cheap Stores
Opt to shop from the many cheap furniture stores available in the US. There are plenty of ways to save money by buying from these stores. They will often sell new furniture at cheaper prices than you can find them used.
The best cheap furniture stores that are popular and have a good reputation include:
Shop Sales and Clearance Events
If you're looking to save money on furniture, shopping during sales and clearance periods is a no-brainer. How do you know when and where these events take place?
Finding Sales and Deals
One great resource is your local newspaper or online classifieds, which often advertise upcoming sales at furniture stores.
Another option is to sign up for email notifications from your favorite furniture stores so you can be notified of upcoming sales. Even the best furniture stores have sales so visit their websites often to know when they do!
If you're on social media, follow your favorite stores on Facebook and Twitter. Many stores will post about their sales or exclusive deals for their followers.
Sign up for Email Lists and Loyalty Programs
Most retailers offer 10 or 15% off your first purchase if you subscribe to their email list. This is an amazing way to save money on a big furniture purchase! If you're already subscribed, create a new free email address to take advantage of this little discount which could end up being a lot of money if your item is pricey!
You may also want to sign up for furniture retailers' loyalty programs or credit cards with specific retailers as they may offer exclusive discounts or early access to sales.
Negotiate Prices at Sale Events
When shopping during a sale or clearance event, it's important to remember that the prices aren't always firm. In fact, many local and boutique retailers are willing to negotiate prices especially when they're trying to clear inventory from their store.
Before heading out, research the original price of the item you want so that you have a starting point for negotiations. When negotiating, be friendly but firm in expressing what price point you're comfortable with.
Don't be afraid to ask if there are any additional discounts available beyond what's already advertised – sometimes there are unadvertised promotions that can be combined with sale items!
If you're buying multiple pieces of furniture from the same store during a sale event, consider asking for an additional discount as a bulk purchase incentive. You could say, "Is there any way I could have 10% off since I'm buying 3 of your pieces?" very nicely.
Remember that being polite and respectful goes a long way in negotiations! You'll catch more flies with honey than vinegar!
Make Your Own DIY Furniture
One of the best ways to save money on furniture is through DIY furniture projects. Not only does DIY furniture help you avoid the high costs of buying new furniture, but it also gives you the freedom to create something customized, unique and personalized.
DIY projects can be an excellent way to recycle or repurpose old items, making them eco-friendly solutions for budget home decorating.
Furniture DIY projects allow you to learn new skills and develop your creativity. By doing it yourself, you'll learn how to handle different tools and materials, which can prepare you for future home improvement tasks.
Making your own furniture can save you big bucks on acquiring furniture, so why not check out some plans?
Easy and Affordable DIY Projects for Beginners
If you're just starting out with DIY furniture projects, there are many easy and affordable options that don't require much experience or expensive tools.
One popular beginner project is repainting or refinishing old furniture pieces. This can be done with basic supplies such as sandpaper, paintbrushes, and spray paint.
Another simple project is building shelving units using wooden crates or pallets. These can be easily found at hardware stores or peer-to-peer marketplaces at a low cost or even for free.
Other beginner-friendly ideas include creating your own headboard using fabric or repurposing an old coffee table by adding a fresh coat of paint and a glass top.
With so many creative possibilities, there's no limit to what you can achieve with a little bit of imagination and effort!
Rent or Borrow Furniture
Renting or borrowing furniture can be a great option for people who want to save money and don't need the furniture permanently. If you're moving into a new apartment or house and only plan on living there for a short period of time, it might not make sense financially to purchase new furniture that you'll have to lug around when you move again.
Renting furniture temporarily can also be helpful if you're hosting an event, like a party or wedding, and need extra chairs or tables for guests. There are many resources available online that allow you to rent furniture on a provisional basis.
Companies like Rent-A-Center and CORT offer rental services for everything from sofas and chairs to bedroom sets and dining room tables. You can also find local businesses that specialize in renting furniture in your area.
Another option is to borrow furniture from friends or family members who have items they no longer need but are willing to lend out temporarily. Just be sure to communicate clearly about the terms of the arrangement so everyone is on the same page.
The biggest benefit of renting or borrowing furniture is the cost savings. Instead of shelling out hundreds (or even thousands) of dollars on new pieces, you can get what you need at a fraction of the cost. Many rental companies offer flexible rental periods so you can choose how long you want to use each item.
Another advantage is convenience – renting/borrowing is often faster than buying because you don't have to go through the process of selecting and purchasing new pieces. Plus, if something goes wrong with your rental dining table and it breaks, most companies will repair or replace it at no extra cost.
Renting home furniture can be a great way to test out different styles of furniture before committing to buying something for the long term. If you're not sure what type of sofa or dining set you want, renting or borrowing can give you the chance to try out different pieces until you find the perfect fit!
Adopt a Minimalist Lifestyle
When it comes to furniture, the phrase "less is more" definitely applies. Minimalism is a design philosophy that emphasizes simplicity and functionality. By using fewer pieces, you can reduce clutter and focus on what really matters.
This approach not only saves money but also creates a peaceful living space. Minimalist designs are often clean, sleek, and timeless – they won't go out of fashion anytime soon!
Multi-Purpose Furniture
Achieving a minimalist look doesn't have to be expensive. You can easily achieve it with fewer pieces of furniture or by investing in multi-purpose furniture pieces that serve different needs.
For example, instead of having a separate coffee table and side table, consider investing in an ottoman or bench that can double as seating when needed. Instead of buying an extra bed and sofa, buy a daybed that can be used for both purposes.
Look for furniture with clean lines and neutral colors like white or gray, which make them versatile enough to pair with any decor style.
Incorporating minimalist design principles in your home decor not only helps save money but also creates an elegant living space that feels calm and uncluttered. By choosing versatile pieces that serve multiple purposes or repurposing existing items creatively, achieving minimalism on a budget is possible for anyone looking to create their own unique style without spending a fortune!
Stick to It
Don't rush into buying something just because it's cheap or convenient. Take the time to research your options and make informed decisions that will benefit your wallet in the long run.
Next time you're in the market for new furniture, remember these tips and take action toward saving money without sacrificing style or comfort in your home. With a little effort and creativity, you can create a beautiful space without breaking the bank!