If you live in a tropical climate or you just live in a beach home, you're probably looking for tropical dressers to furnish your bedroom.
Tropical decorating is all about bringing the outdoors in. Tropical style homes often have motifs that reflect the natural elements of their environments. These elements could include palm trees, pineapples, flamingos, and the sun.
Bright colors are the norm for tropical decorated homes, but you can definitely tone things down and go with a more earthy color palette if you prefer. I personally love a good beige-toned tropical interior with pops of green!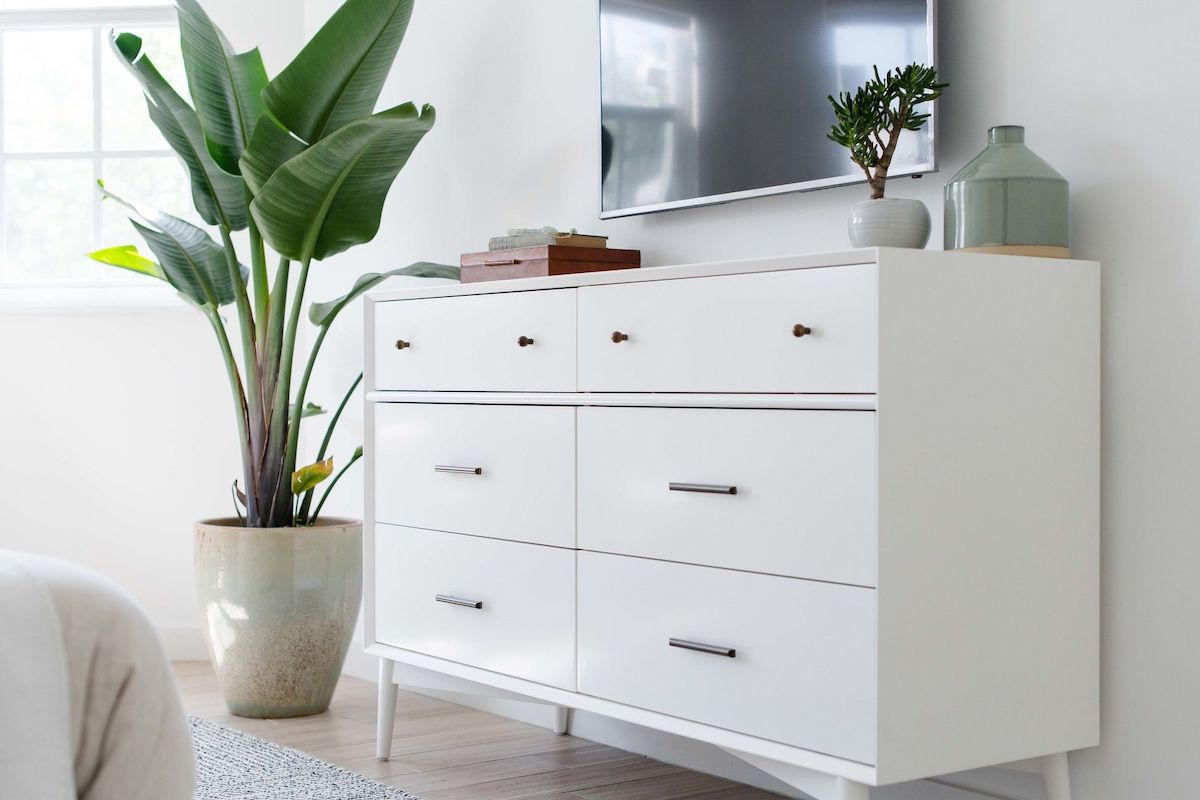 Tropical Dressers
Tropical furniture is often crafted in lightweight yet durable materials like rattan or wicker, and otherwise in solid wood. Luckily, you don't need to travel to the Caribbean to find great quality tropical inspired furniture. You can find many tropical dressers that are perfect for a coastal beach home online!

Dressers are a fairly large piece of furniture that we all need at some point. From storing linens to clothing, there's always something we want to hide away in the drawers of a dresser. Don't sacrifice style for storage though. Take the time to pick out a good dresser that matches the aesthetic of your room or home!
We hope this post helped you find the perfect tropical dresser for your beach home bedroom.
More Tropical Decorating Ideas
If you love tropical decorating, keep reading these related posts on how to decorate in the tropical style: