Many cool women nowadays focus more on vintage interior design than before, thanks to the rising trend of retro-inspired visual aesthetics. Photos from Pinterest showing gorgeous-looking 70s-style homes inspire many women to do the same decoration for their houses and get that cool mid-century look.
Michel Ducaroy and his Togo sofas are one such example of a huge furniture trend right now. Togo sofas have a unique design that can elevate the look of any room, and they're perfect for anyone who wants to make a statement with their living room furniture.
I hope this article inspires you to buy one of the cool Togo sofas and curate the dreamiest vintage look of your home!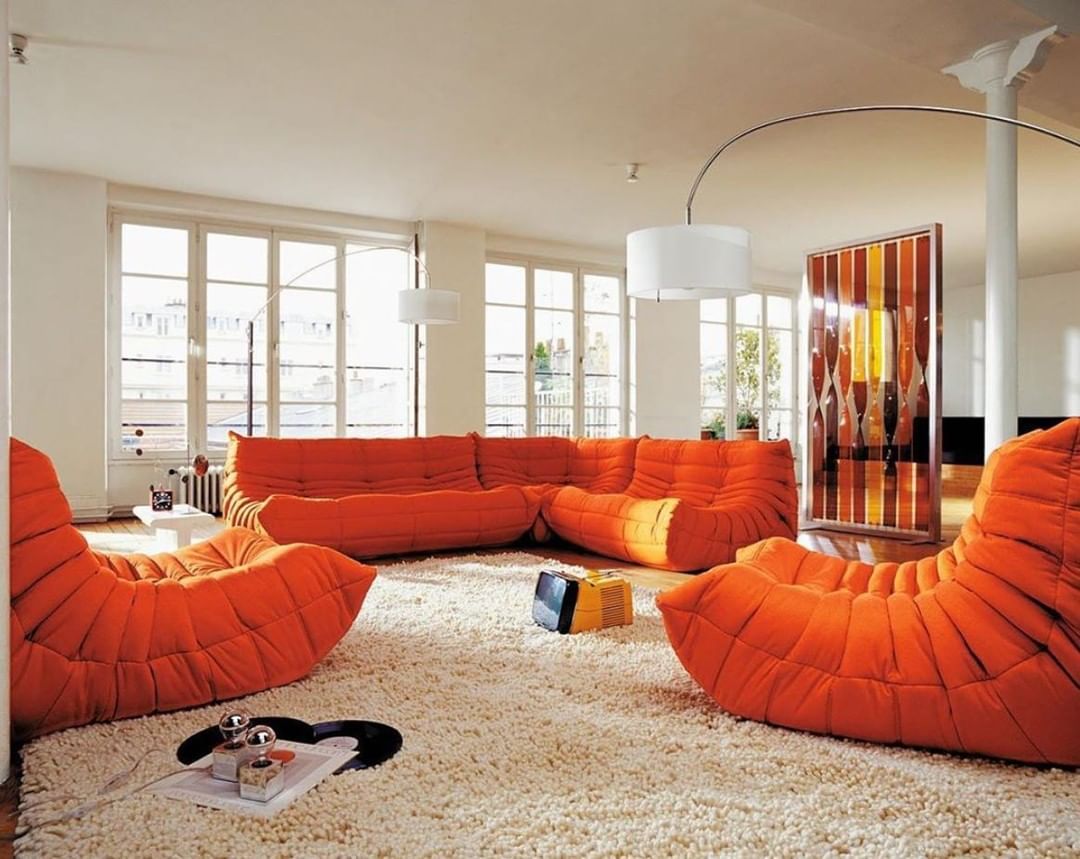 Togo Sofa Review
The first thing that comes to mind when you spot Togo sofas is their unique and amazing design. But this isn't all there is to these furniture pieces; they are also very comfortable.
The Togo sofa is perfect for anyone who wants a stylish and unique-looking piece of furniture that's also comfortable to sit on. It has a sleek and minimalist design that will look great in any room, and the comfortable fabric upholstery will make you want to relax on it all day long.
Togo is a perfect choice if you're looking for a stylish and comfortable sofa. It has a unique look that will stand out in any room, and the comfortable fabric upholstery will make you feel at home.
The materials used are also very high quality so the Togo will last for many years. If you're looking for a sofa that will make a statement in your home, the Togo is a perfect choice.
Togo Sofa Price
Togo sofas are notoriously expensive, with the seating carrying a price tag of $4,800, while the 3-seat sofa costs $6,270. The most affordable Togo sofas cost $3,335. However, the quality and the overall look of the Togo sofas make the price look very much worth it.
Ligne Roset
Ligne Roset is the official manufacturer of the Togo sofa. The Ligne Roset company is a French furniture company founded in 1860. It's known for its high-quality furniture, and it has been a favorite of French designers and members of the elite for many years.
Ligne Roset is known for its pieces characteristic of modern French design for many people. This includes minimalist designs with clean lines and a focus on comfort.
Togo Sofa Replicas & Dupes
If you don't want to spend a fortune on a sofa, there are several Togo sofa replicas to consider.
Waverunner
Wayfair sells a modular Waverunner sofa which is a near copycat of the famous Togo sofa.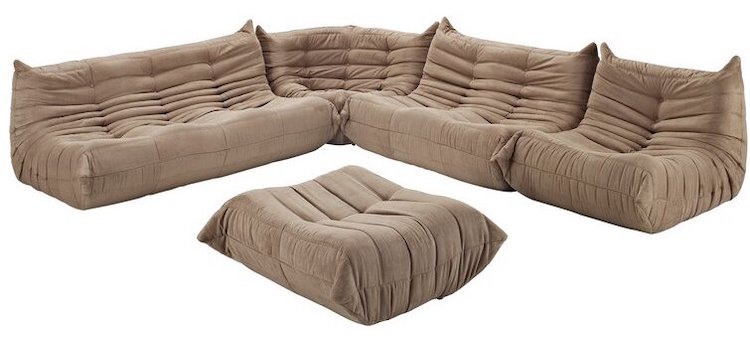 Amazon
You can always count on Amazon for cheap replicas and Togo sofa dupes.
Millport
Lastly, this Millport Loveseat seems to be a near dupe of the Togo couch.

Togo Sofa Alternatives
If you don't want to go with a copycat Togo sofa dupe, then these Togo sofa alternatives might interest you. They have a similar aesthetic and their design has been clearly inspired by that of the Togo. These sofa designs have a slightly different look but are still very slouchy and many sit firmly on the ground without legs.

How to Decorate a Togo Sofa
Here are some ideas for how to decorate a living room with a Togo sofa inside it. Some of these rooms feature a matching Togo chair.
Beige Togo Sofas
Here are two beige Togo sofa settees paired with a black leather Wassily chair in a minimalist living room.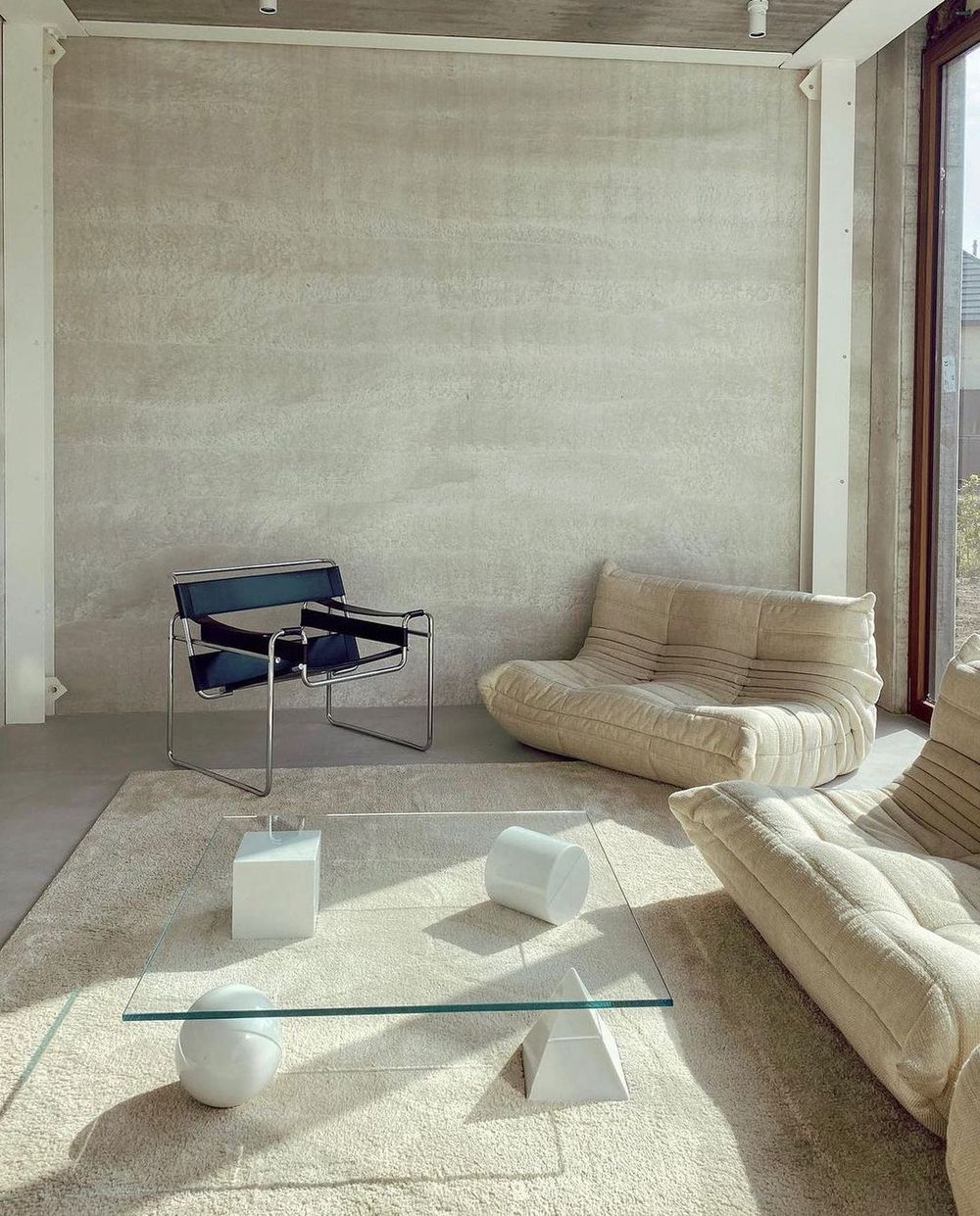 Blue Togo Sofa with Footrest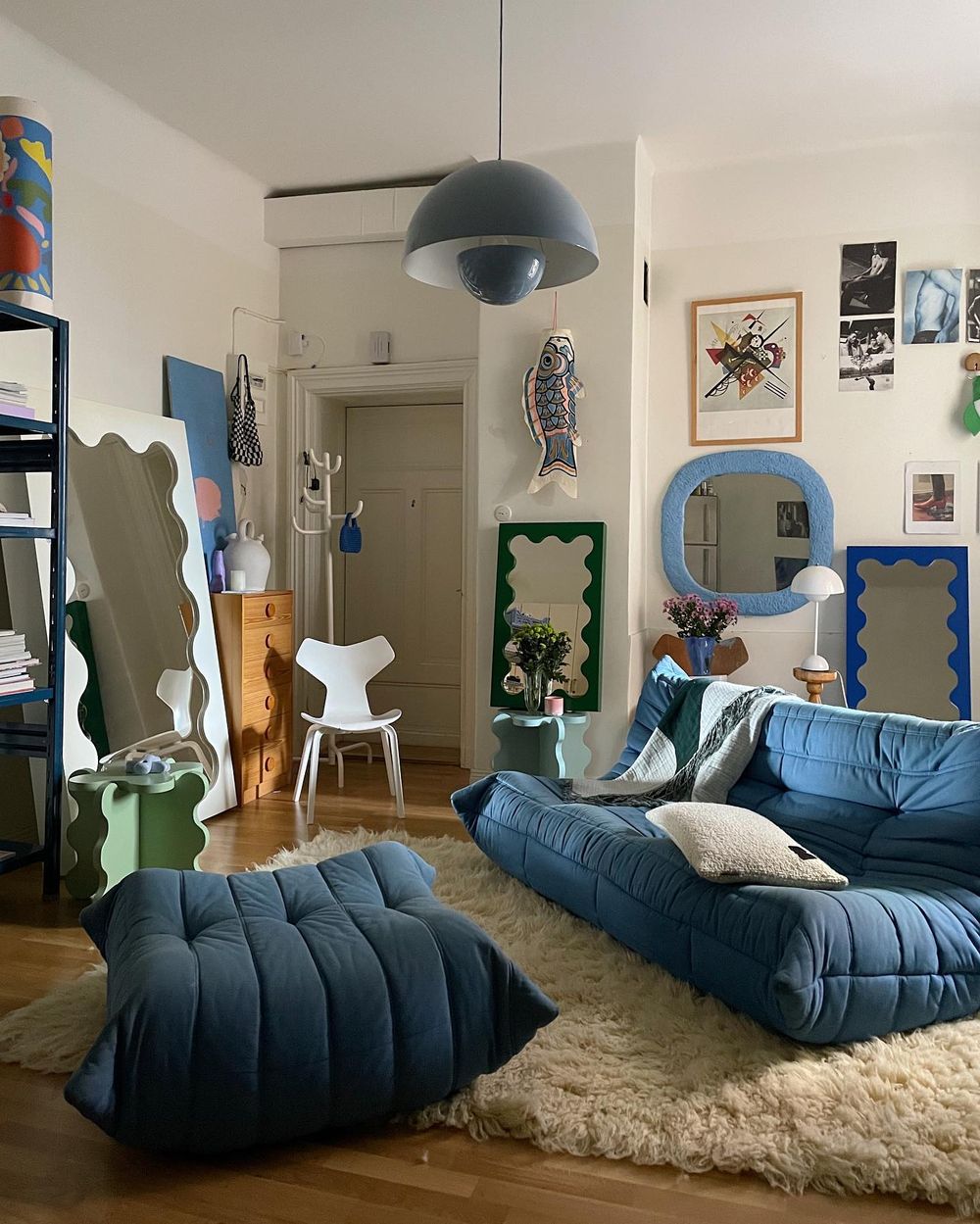 Coral Togo Sofa with Arms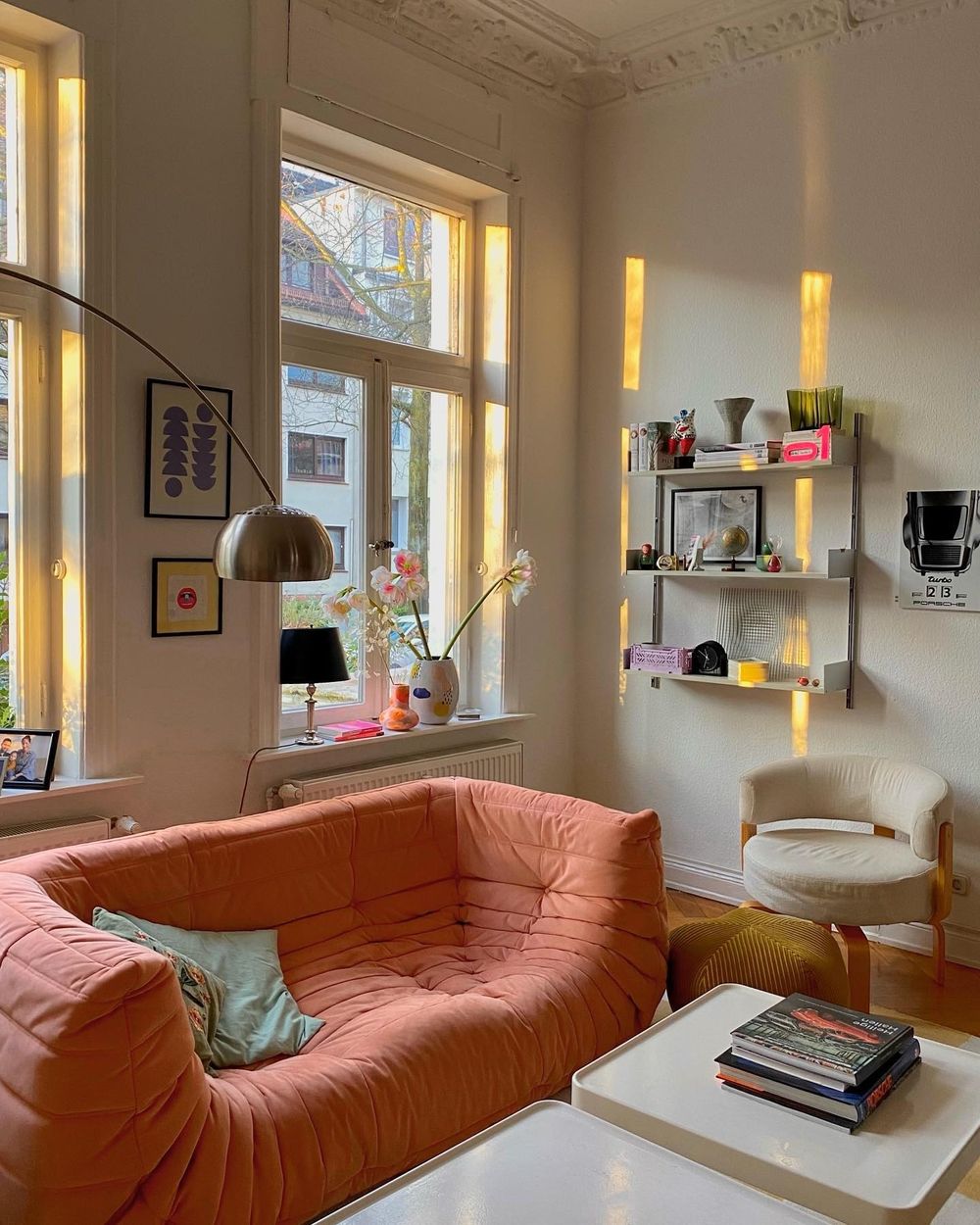 Brown Leather Togo Sofa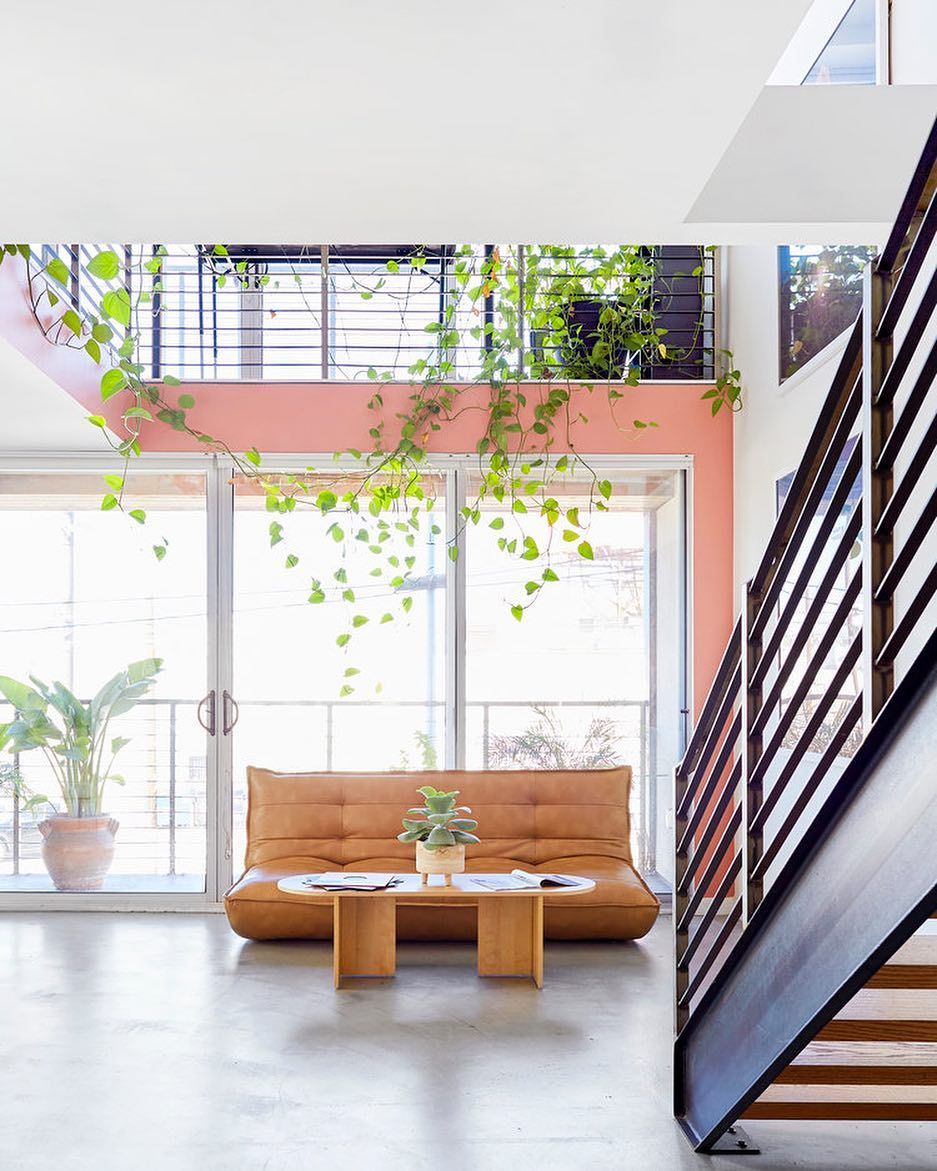 Burnt Orange Togo Sofa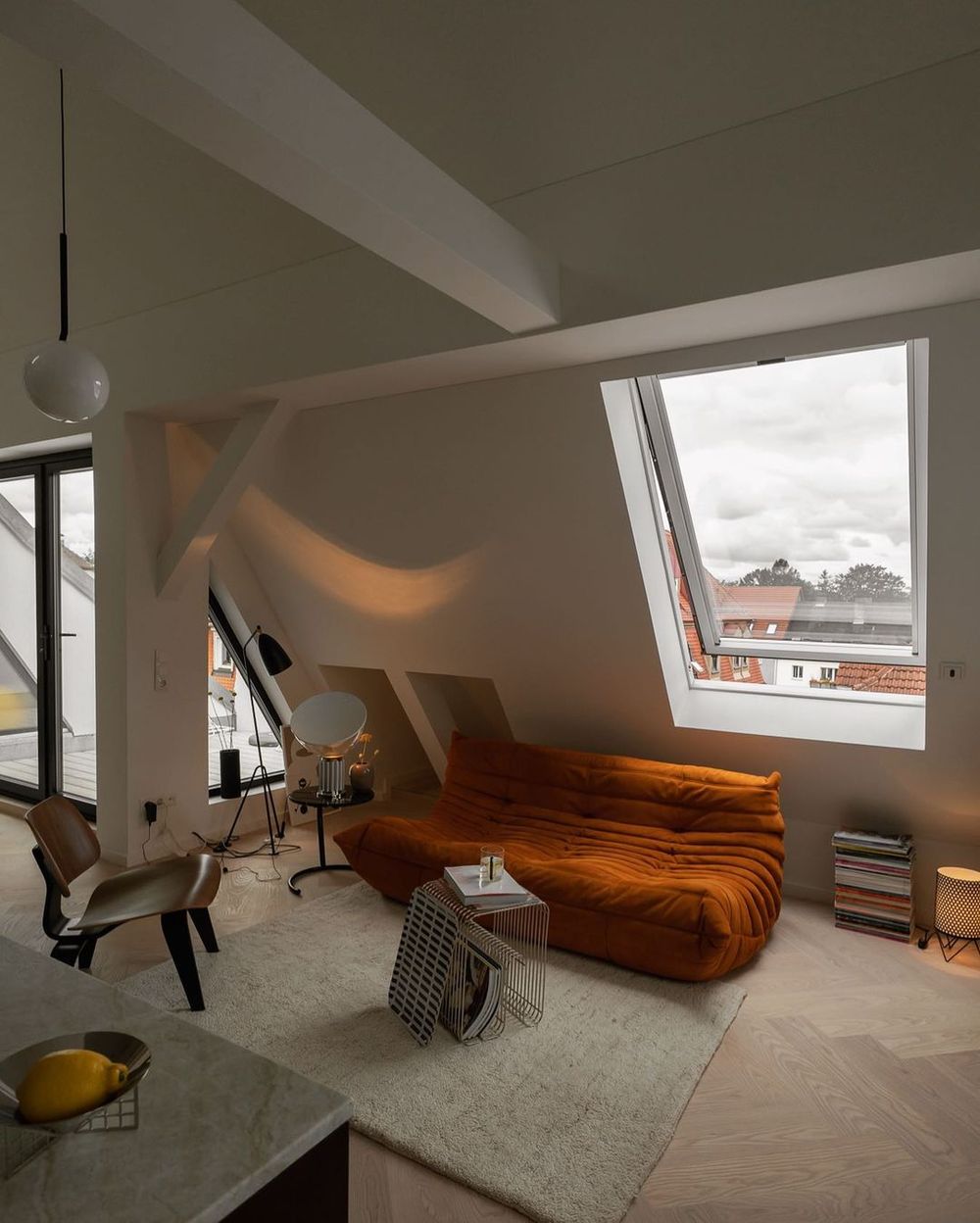 Modular Blush Pink Togo Sofa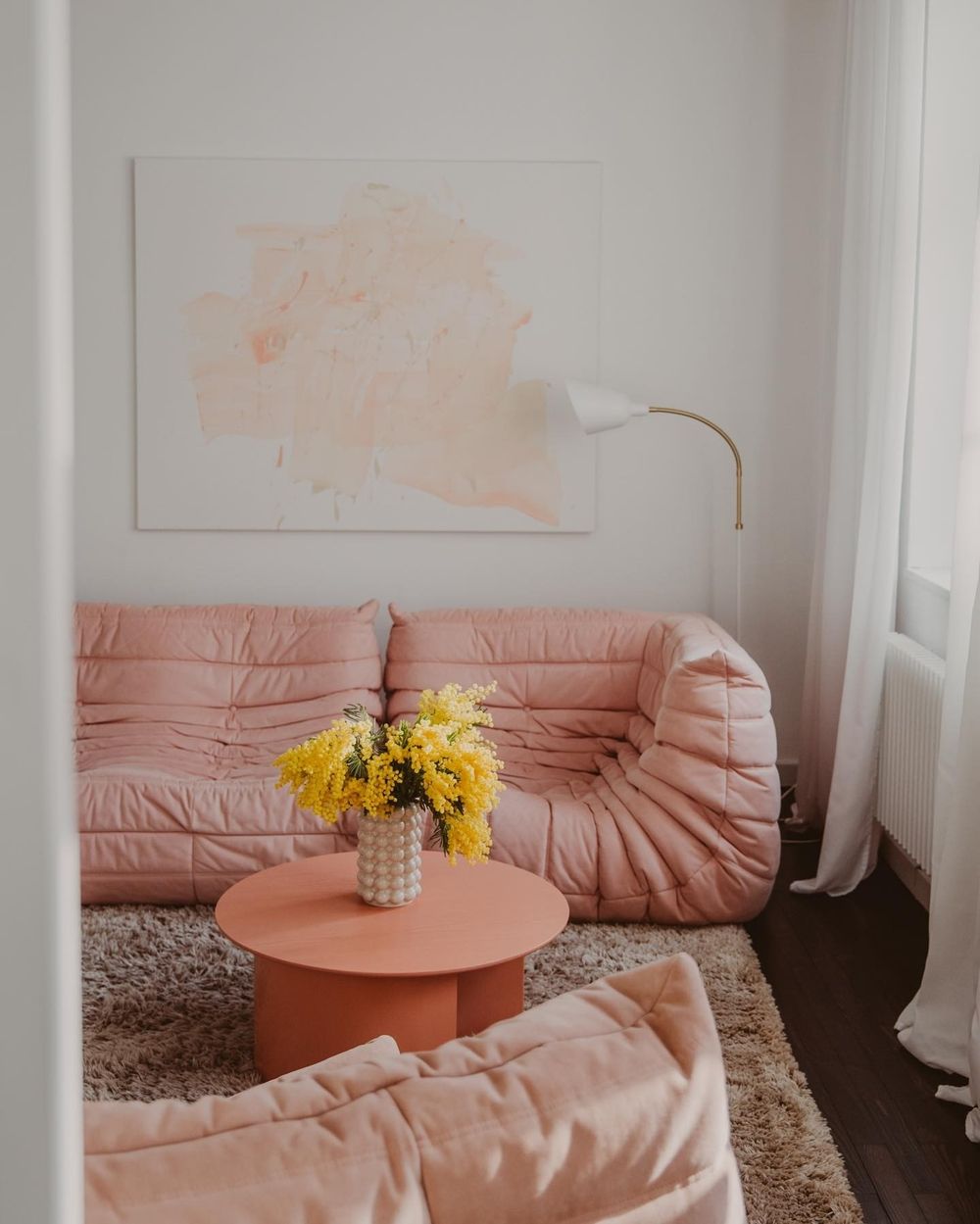 Fuchsia Pink Togo Accent Chair
Designer Michel Ducaroy
Michel Ducaroy is a French mid-century designer known for his unique Togo sofas. He was born in Toulouse in 1938, and he has a long and impressive resume when it comes to furniture design.
Ducaroy started his career as an architect but soon transitioned into furniture design. In the 1970s, he started working for the famous French furniture company Ligne Roset. In 1973, he designed his first Togo sofa, which would become one of his most famous designs.
Ducaroy's designs are known for being both stylish and comfortable, and his Togo sofas are no exception. The Togo sofa is a unique-looking piece of furniture with an eye-catching design. It's perfect for anyone who wants to add a touch of luxury to their home.
---
If you are looking for a sofa that gives you a dose of French without worrying about the price tag it carries with it, then buying Togo sofas would be perfect for you. The sheer price of these sofas might throw some off, but remember you get what you pay for!