The Flag Halyard Chair is a modern classic of Danish furniture design, created by Hans Wegner in 1950. The chair was inspired by Wegner's visit to a beach in Denmark, where he saw people lounging in chairs made of rope and fishing nets.
The Flag Halyard Chair is made of a steel frame with a seat and backrest made of flag halyard (a rope used to hoist flags) and a long-haired sheepskin cushion. The chair's unique design allows the sitter to adjust their position by changing the tension on the ropes.
One of the most well-known instances of the chair being featured in a famous home was when it appeared in the 1965 James Bond film Thunderball. In the film, the chair was used by the villainous character Emilio Largo in his ultra-modern lair.
Today, the Flag Halyard Chair is considered a masterpiece of Danish furniture design and is included in the collections of many museums, including the Museum of Modern Art in New York. It's consistently included in lists of the most iconic mid-century furniture pieces ever!
Hans Wegner
Hans Wegner (1914-2007) was a Danish furniture designer who is considered one of the most important figures in the development of modern Danish design. Hans Wegner was born in Tønder, a town in the southern part of Denmark, on April 2, 1914.
He grew up in a family of craftsmen, and his father was a cobbler who worked with leather. This early exposure to the world of craftsmanship and design likely had a significant influence on Wegner's later career as a furniture designer.
He trained as a cabinetmaker before studying at the Danish School of Arts and Crafts and the Royal Danish Academy of Fine Arts.
Wegner was known for his functional and minimalist designs, as well as his use of natural materials such as wood and leather. He worked for many Danish furniture manufacturers, including Carl Hansen & Søn, which produced the Flag Halyard Chair.
Many of Wegner's designs were inspired by traditional Chinese and African furniture, as well as the organic shapes and materials found in nature.
Wegner designed over 500 different chairs during his career, making him one of the most prolific chair designers of all time. Despite this, he was a perfectionist who was known to spend years refining a design before allowing it to be produced.
American designer George Nelson said that Wegner's chairs were "the most beautiful chairs in the world."
Wegner received numerous awards and accolades during his career, including the Lunning Prize, the Danish Furniture Prize, and the American Institute of Architects' International Design Award.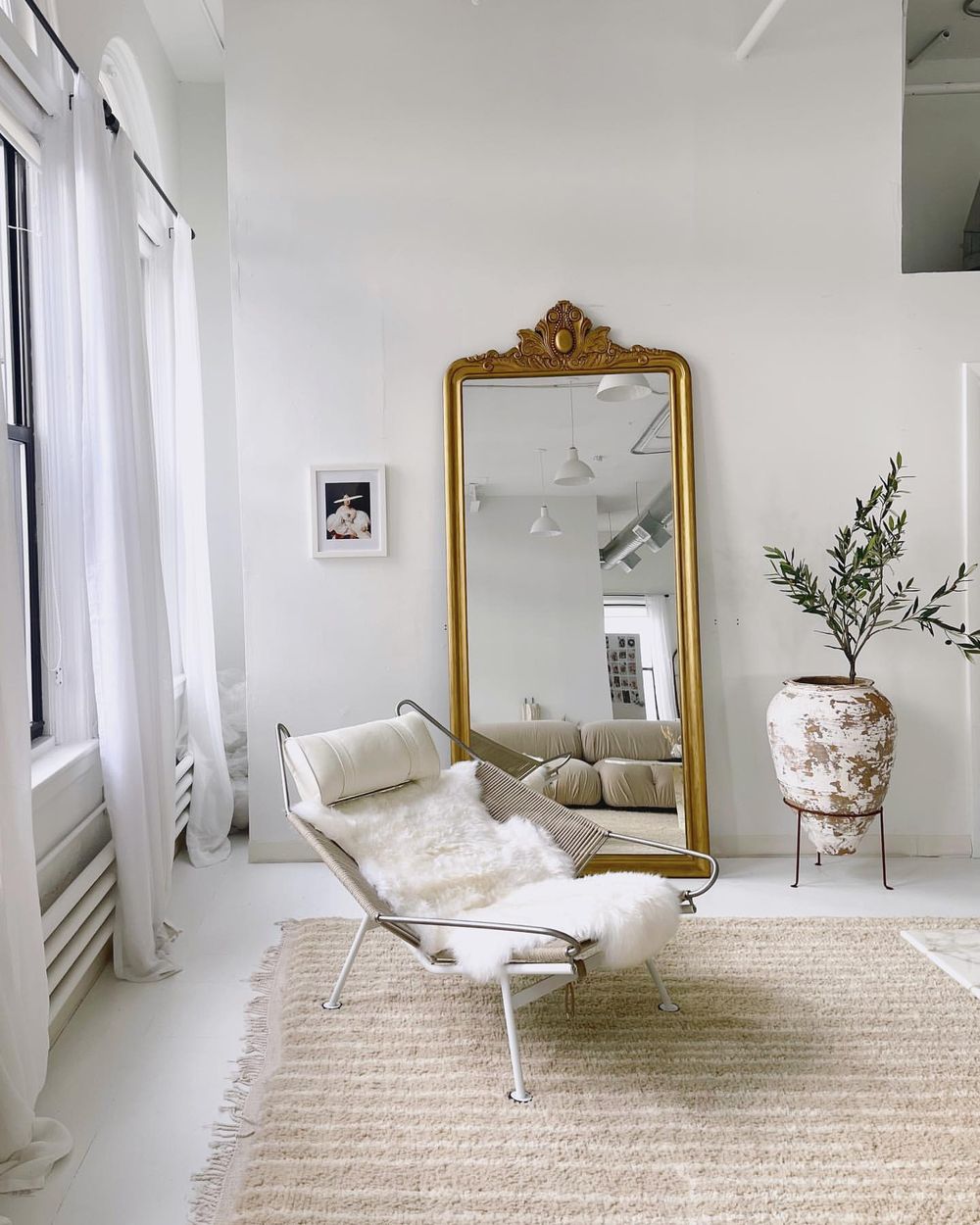 Where to Buy the Flag Halyard Chair
Unfortunately, at the time of publication, the Flag Halyard cannot be purchased from an authentic retailer or authorized manufacturer. Don't worry, there are plenty of replicas and alternatives!
Flag Halyard Chair Replicas
The best places to buy Flag Halyard chair replicas include Interior Icons, France & Son, Kardiel, and Rove.

You can also buy other authentic mid-century lounge chairs with footrests.
Personally, I'm a huge fan of this classic chair design. What do you think of the Flag Halyard Chair?