Southwestern decor is a home decorating style inspired by the southwestern region of the United States. It is also referred to as "desert decor" because of the hot climate associated with this style of design. Homes in states like Arizona and New Mexico are likely to be decorated in the southwestern decor style. If you love the "Wild Wild West" charm of western desert America, then this decorative style could be right for you.
Southwestern Style Decor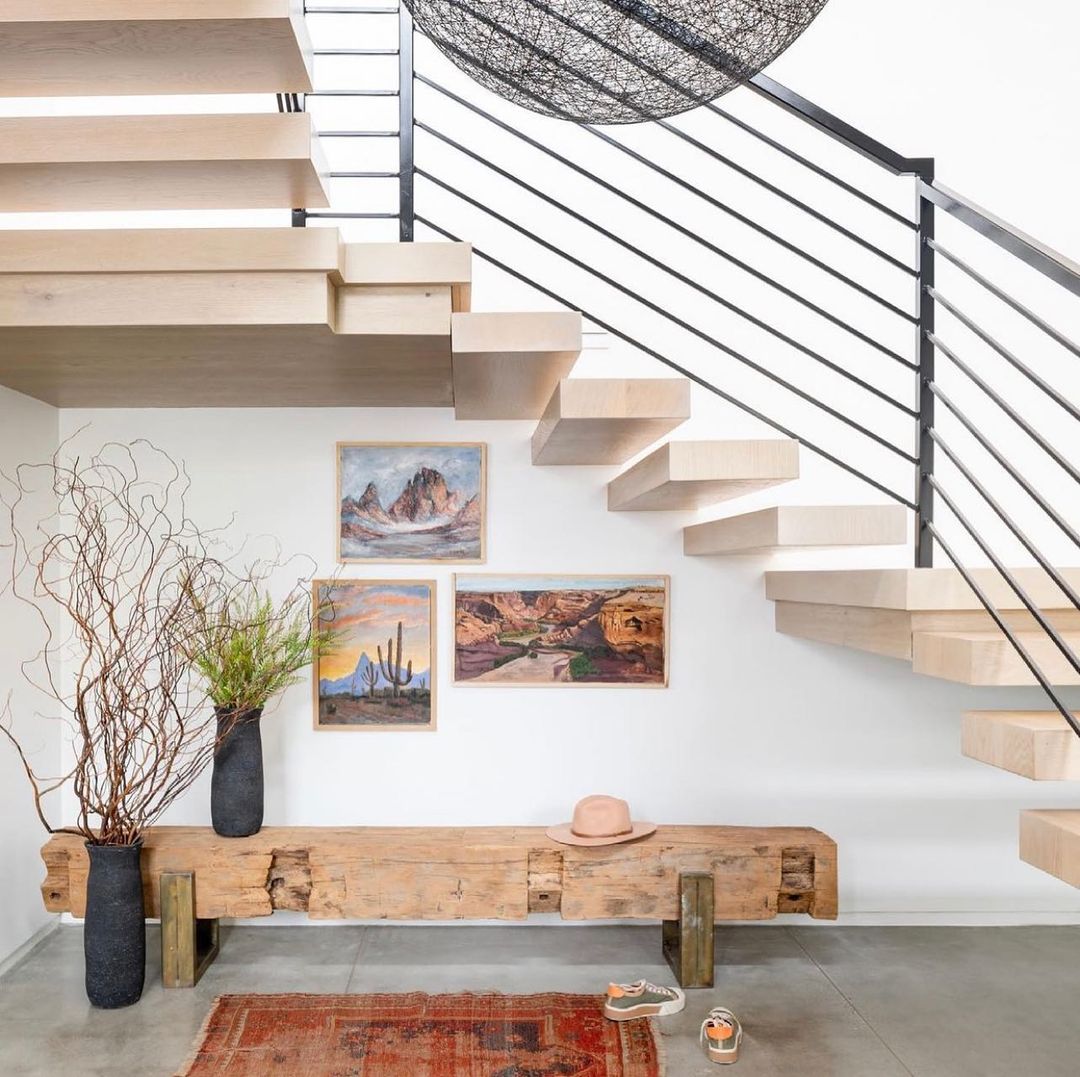 If you want to adopt the southwestern decorating style in your home, here are the basics you'll want to know as you get started. Even if you don't live in Albuquerque, Santa Fe, or Joshua Tree you can still decorate your home in the southwestern style with our tips!
Southwest home decor has been influenced by many different aesthetics including traditional Spanish home decor, nature-filled boho decor, customary Mexican textiles, and even the simplicity of mid-century modern wood furniture. Take what resonates with you the most to create the southwestern home decor style of your dreams.
Neutral Base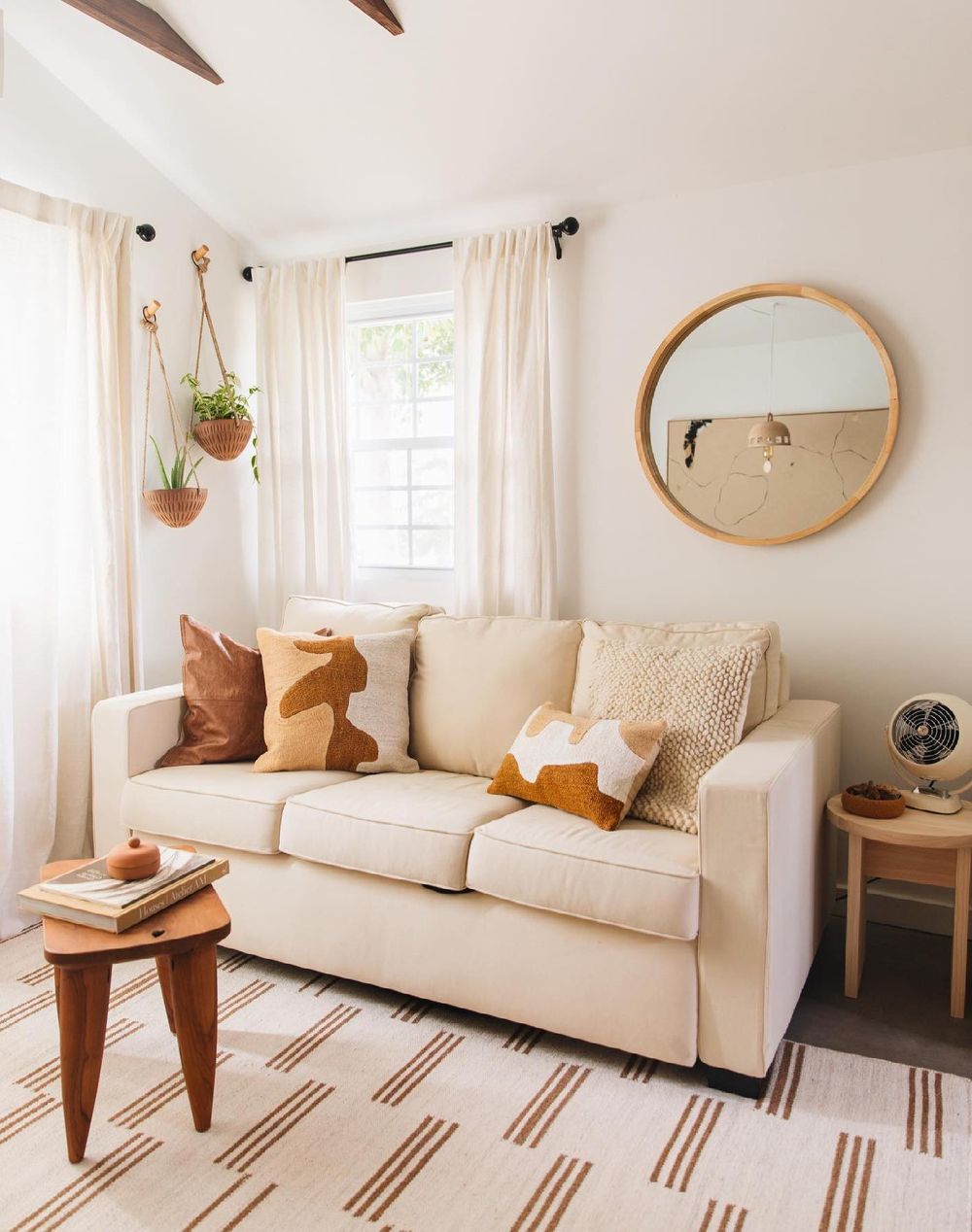 Start with a neutral base when decorating your home and the southwestern style. Beige or light yellow walls look beautiful behind light wash wood furniture. You can also incorporate decorative elements in shades of brown and tan reminiscent of leather throughout your home.
Earthy Tones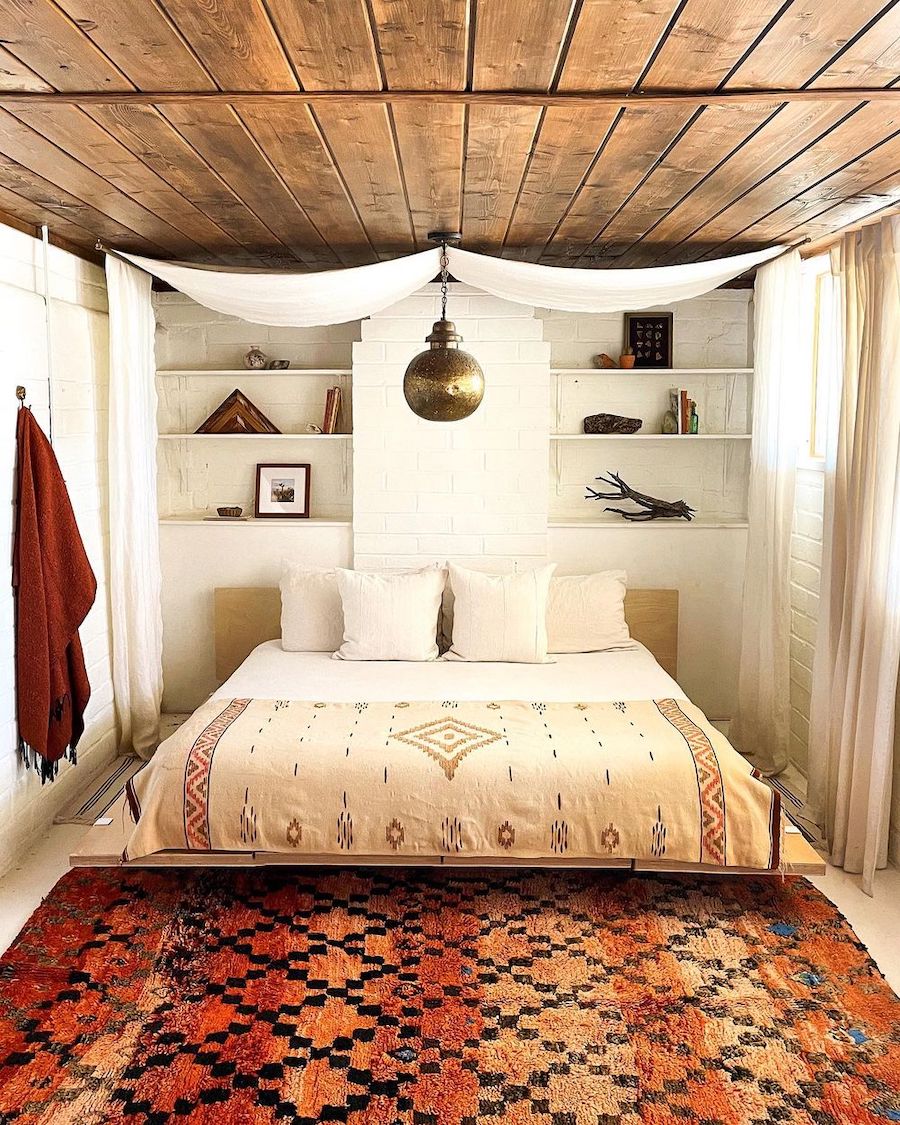 Layer your neutral southwest interior design foundation with earthy tones like burnt orange, rust, mustard yellow, cactus green, dark red, and dirt brown.
Desert Vibes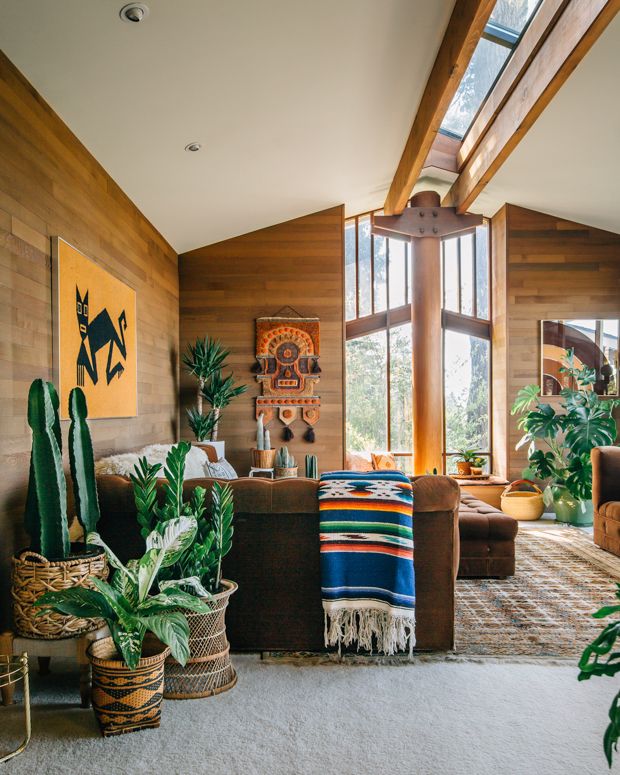 Use plants that are often found in the desert like cactus and succulents when decorating your Southwestern home. Go for art that shows a sunset behind the expansive American desert.
Native American Patterns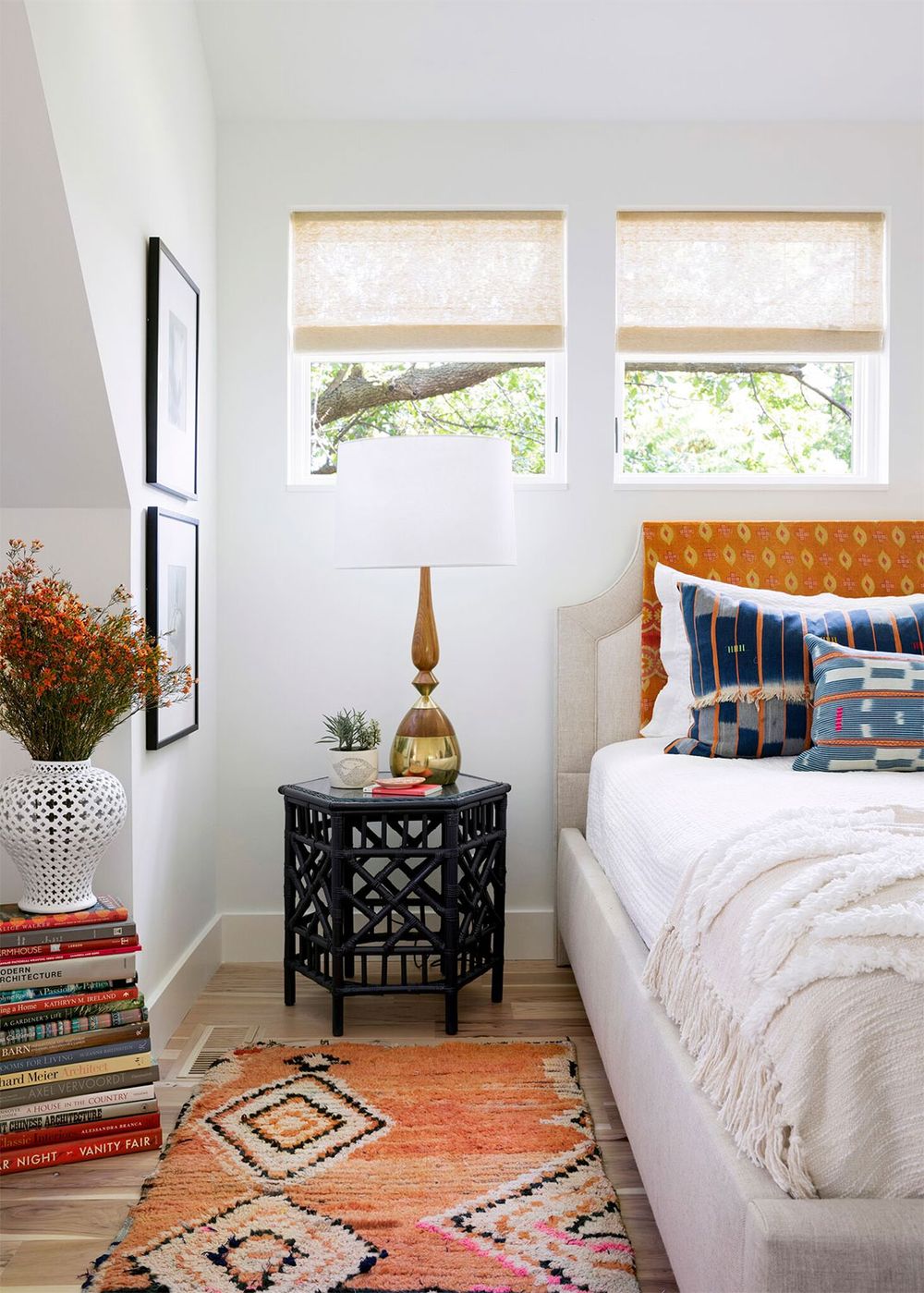 Native American rugs, pillows and blankets are often associated with Southwest decor. This quintessential Indigenous print is easily recognizable by its bright colors and geometrical designs.
Navajo Throw Pillows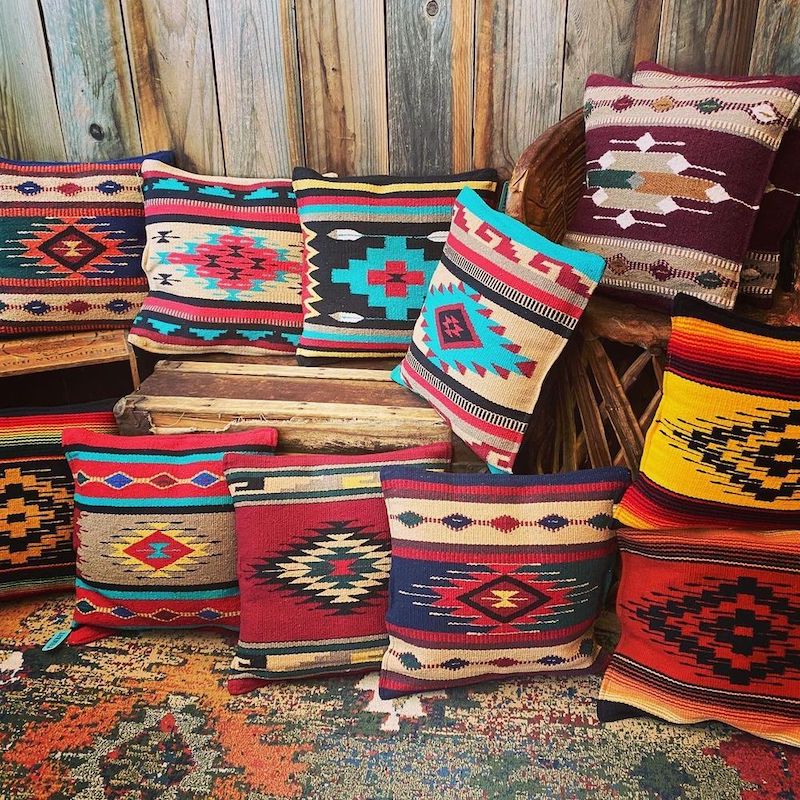 Native Americans, specifically the Navajo tribe, are masters at textile crafts and they make a beautiful home linens. Try these Native American throw pillows to add easy Southwestern accents.
Wrought Iron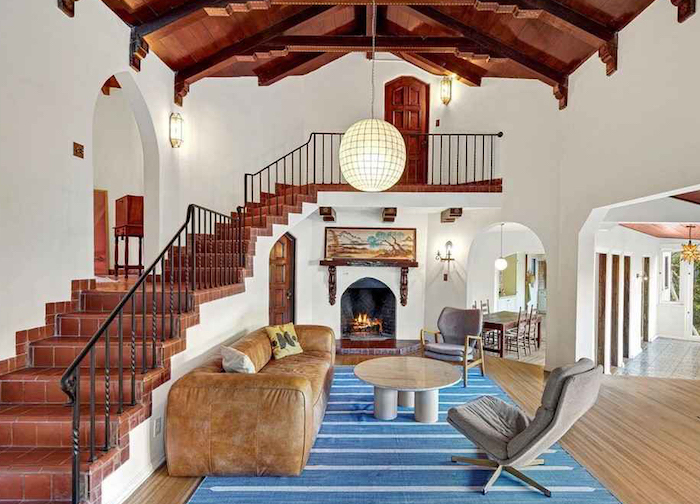 Many southwestern homes have beautiful black wrought iron staircase banisters and other iron interior elements. This is due to the influence of Spanish home design since the Spanish were the first European settlers to inhabit the area centuries ago.
Stucco Walls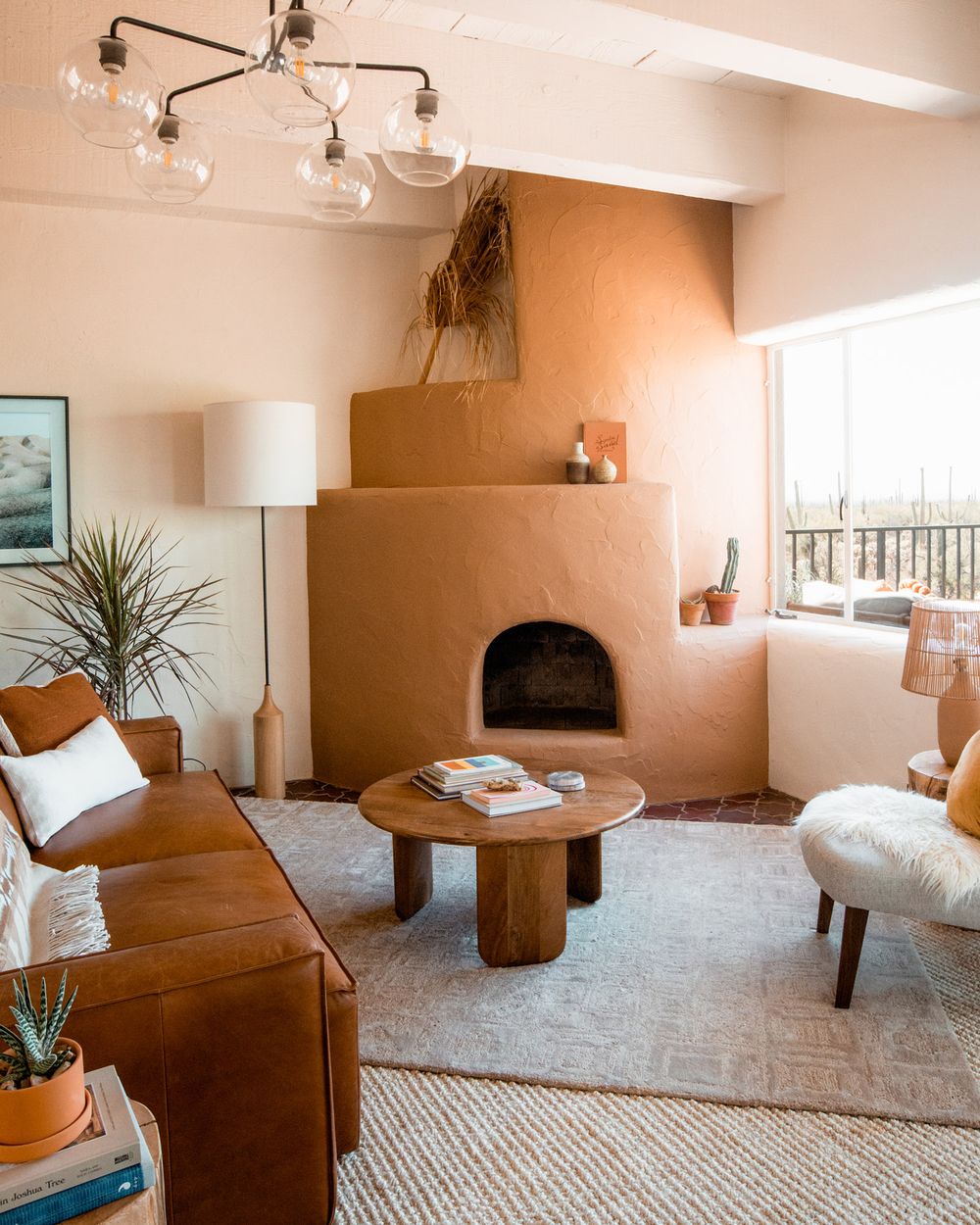 Stucco homes are very common in the southwest. They are energy efficient and help keep southwestern homes cool. Paint your stucco walls an earthy color like orange or yellow to bring out the southwest flair.
Cactus and Indoor House Plants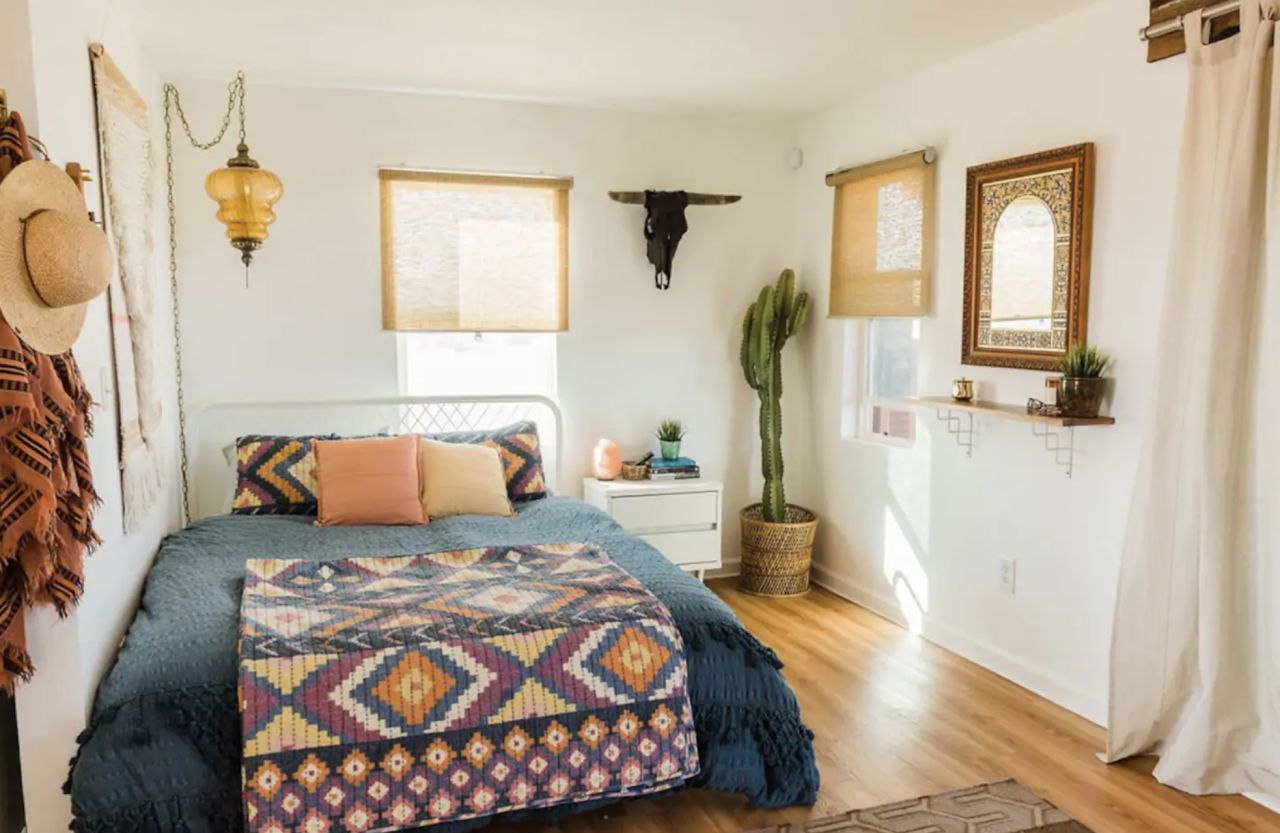 Cactus thrive in the desert. They make great southwestern style home decor!
Ranch Style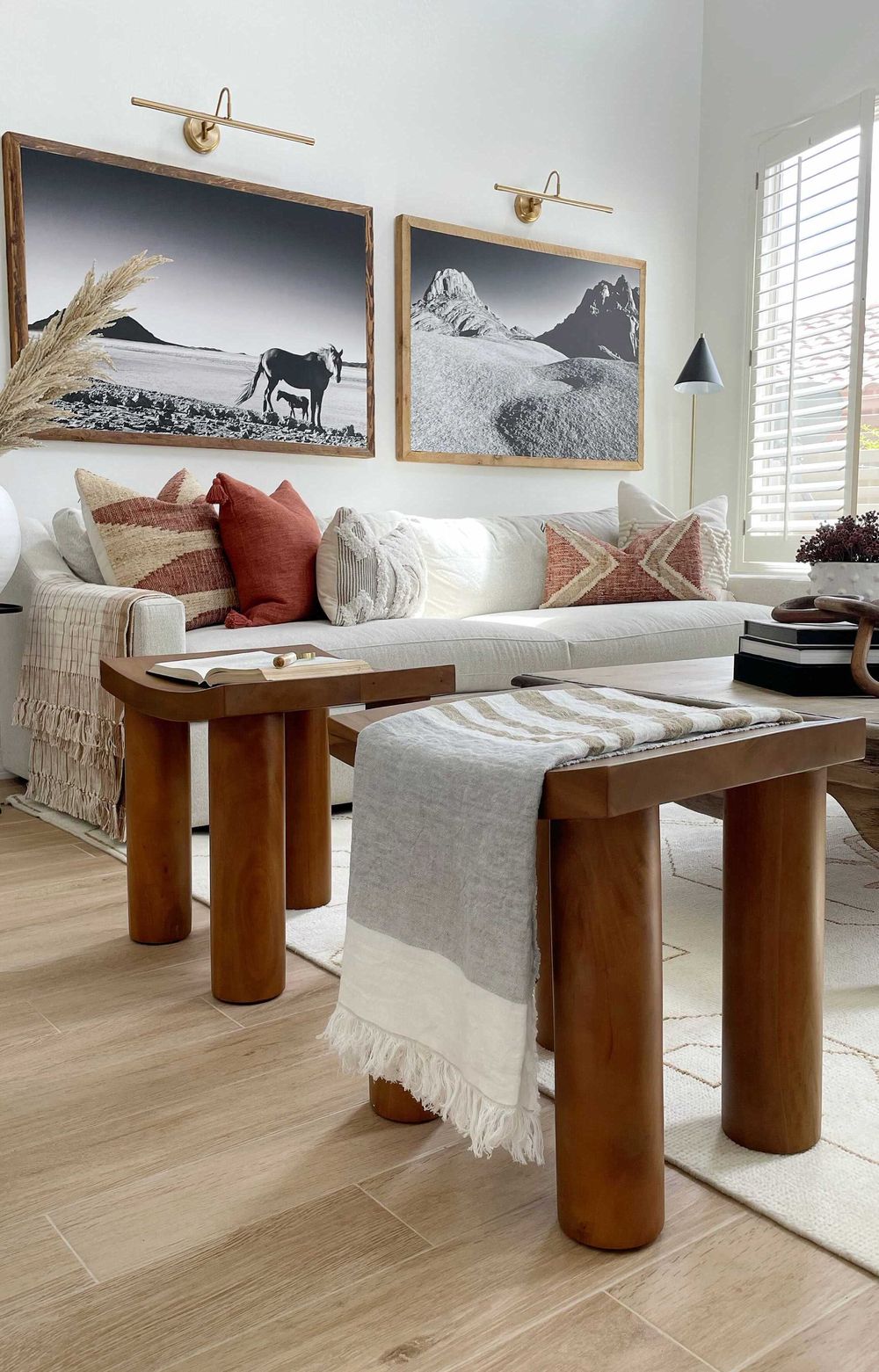 Many southwest homes sit on ranches. The interior decor might be influenced by the animals on the ranch such as horses, cattle and cows. You might find cowhide rugs, horse photography, and ram horns inside southwest homes.
Mid-Century Furniture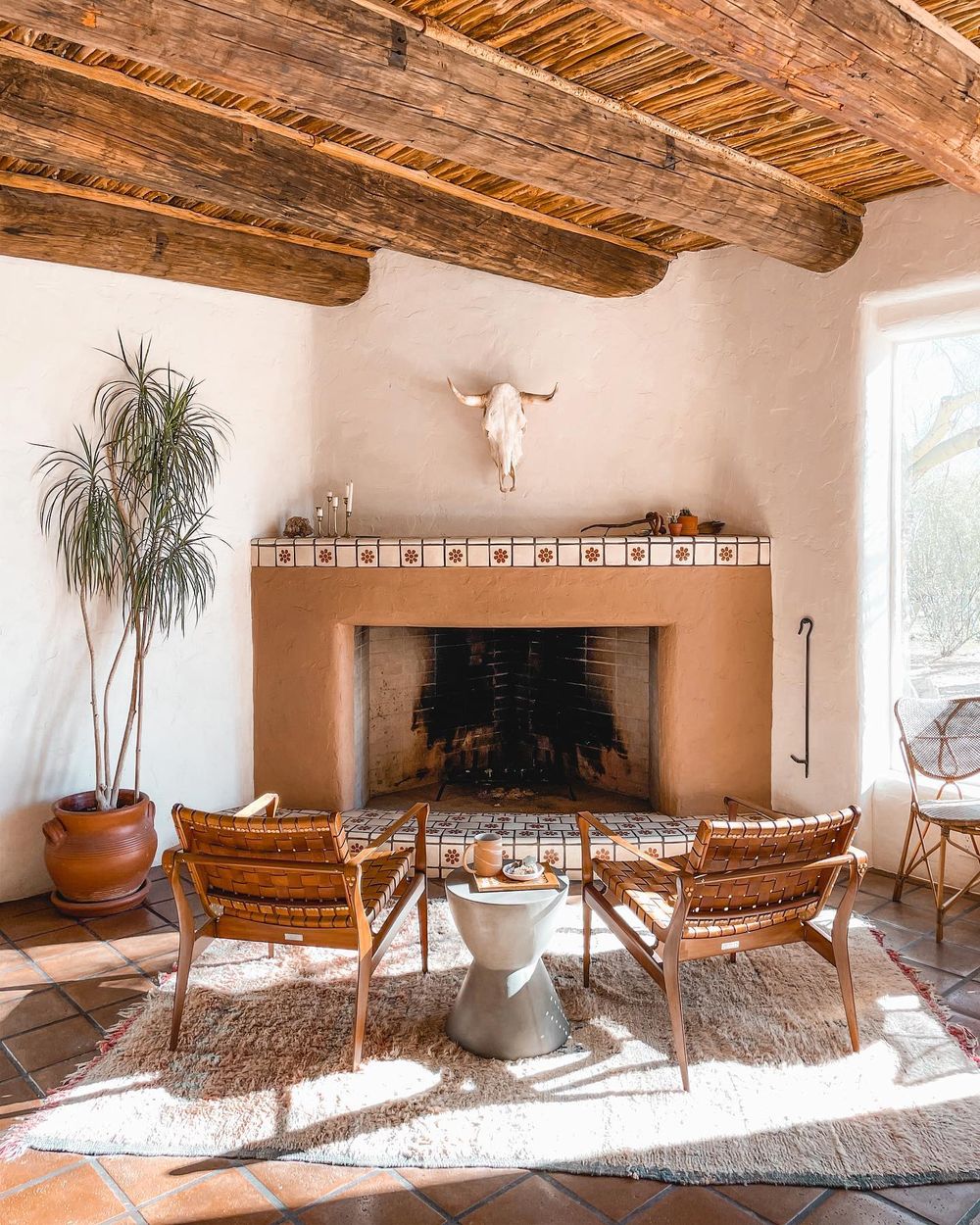 Many Southwest homes have mid century style furniture in every room. The dark brown tones of the wood give the space a calming neutral feel.
Indoor Pottery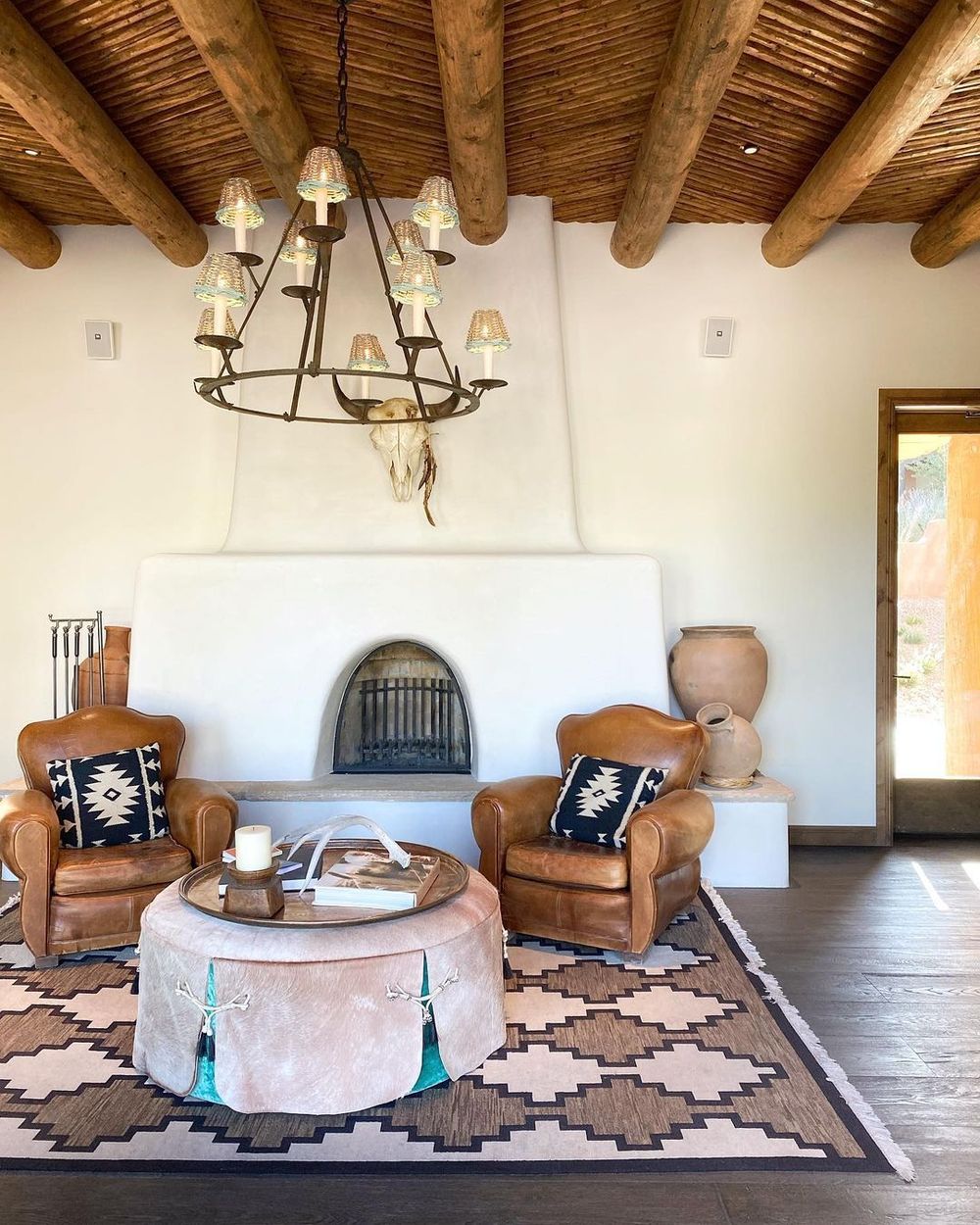 Don't be afraid to use lots of clay pottery inside your home to get the Southwestern look right. Putting plants inside is optional; they look beautiful regardless!
Sheepskin
From a sheepskin throw to a sheepskin rug or pillow, faux fur is one cozy fabric that goes so well with a southwest home vibe.

Woven Baskets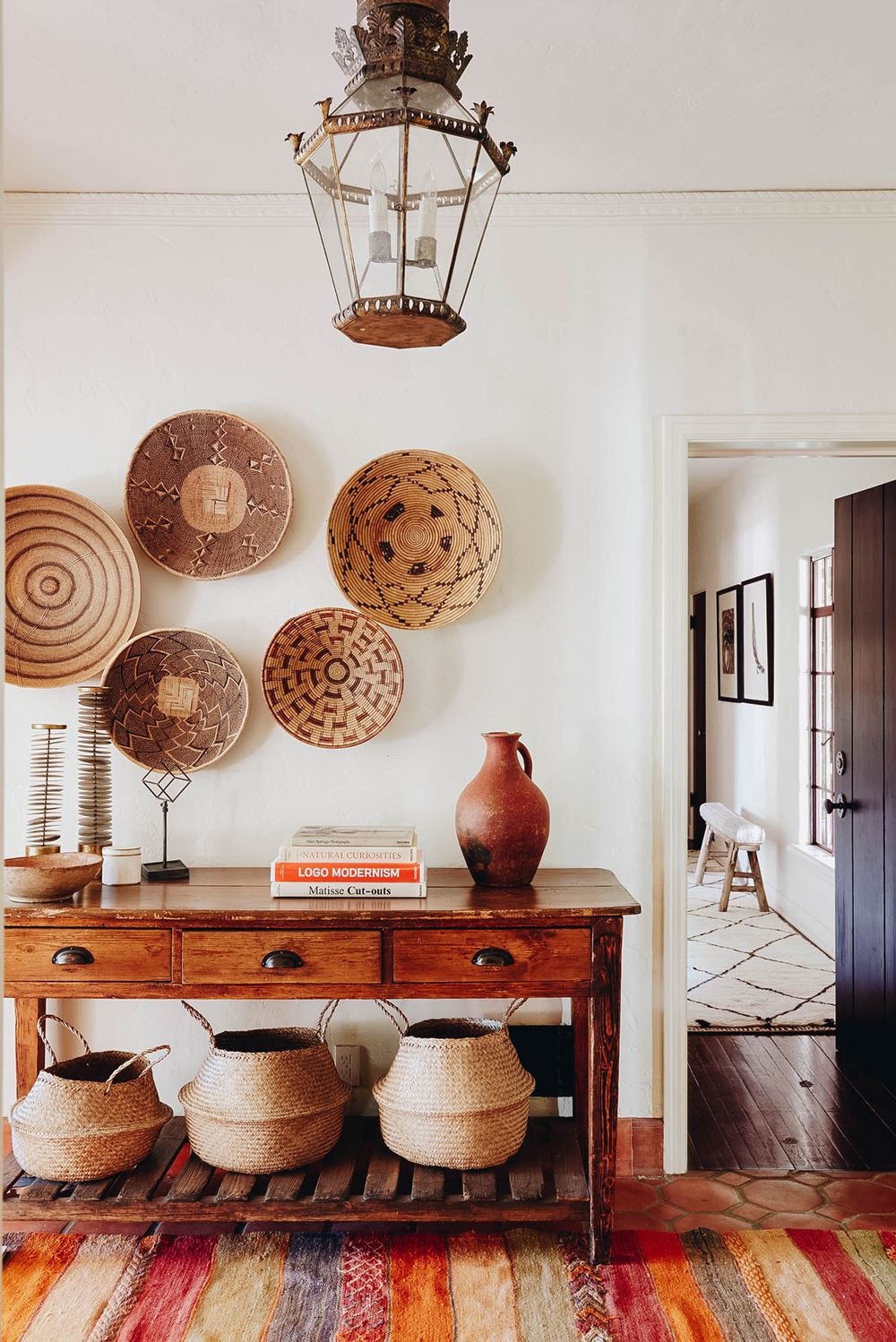 The Navajo tribe is well known for their woven baskets which make great decorative elements for a southwest interior design. Hang them on the wall in your entryway above the console table!
Leather Furniture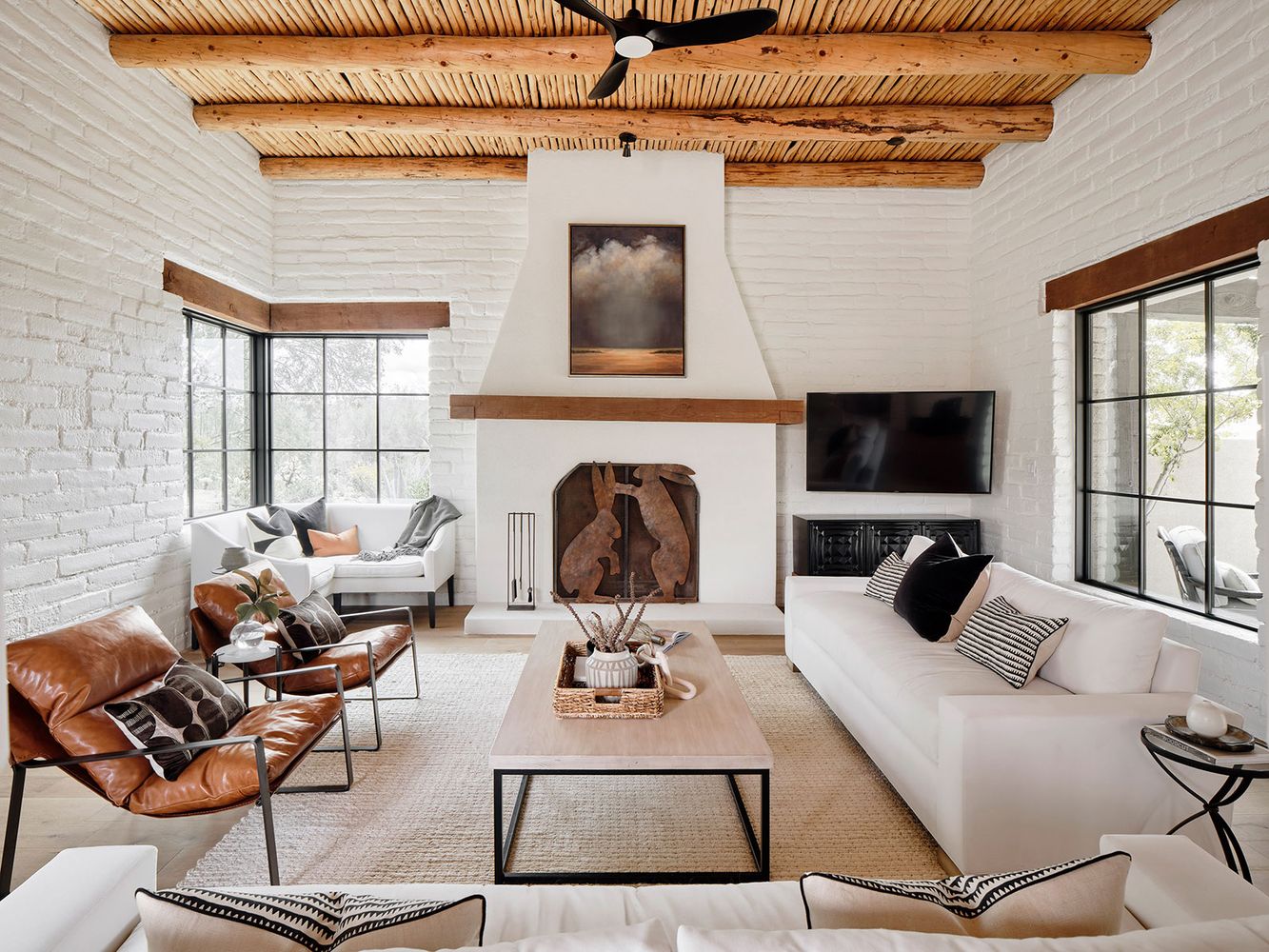 Much of southwestern decor takes inspiration from animals. It makes sense that southwestern homes would have lots of leather furniture inside as well. A brown leather sofa would fit in perfectly!
Reclaimed Wood
Live edge furniture made of reclaimed wood is a great way to incorporate sturdy and durable furniture into your Southwest home interior design. These live edge coffee tables would be perfect for this style of home.
Colorful Terracotta Tile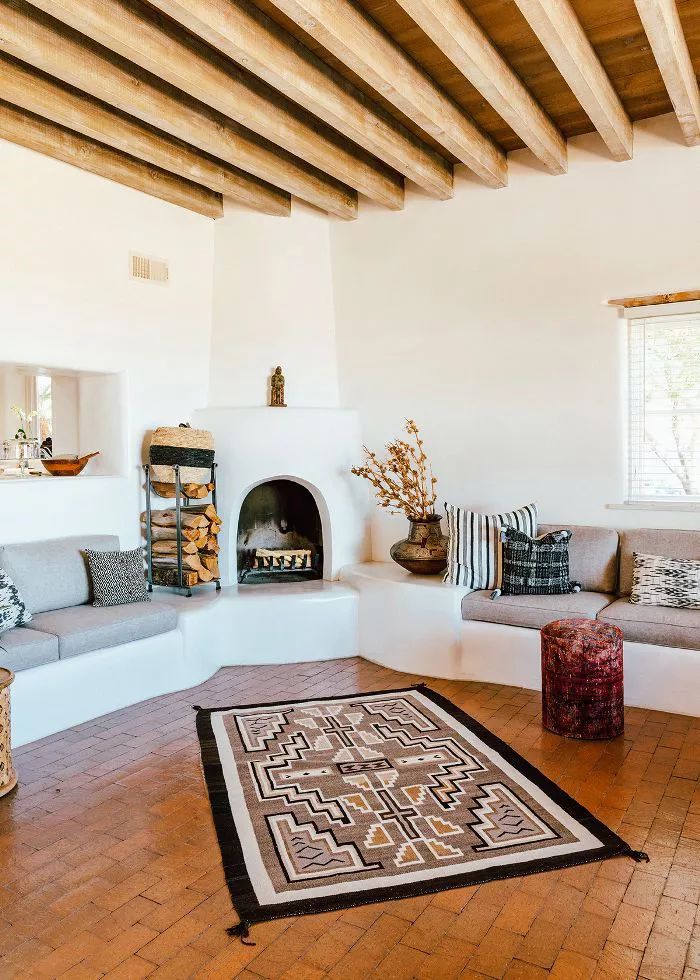 Colorful terracotta tiles are often found in Southwest kitchens, bathrooms, or even outdoors. These warm brown/orange tiles are perfect for getting that desert vibe at hone.
Guitar Decor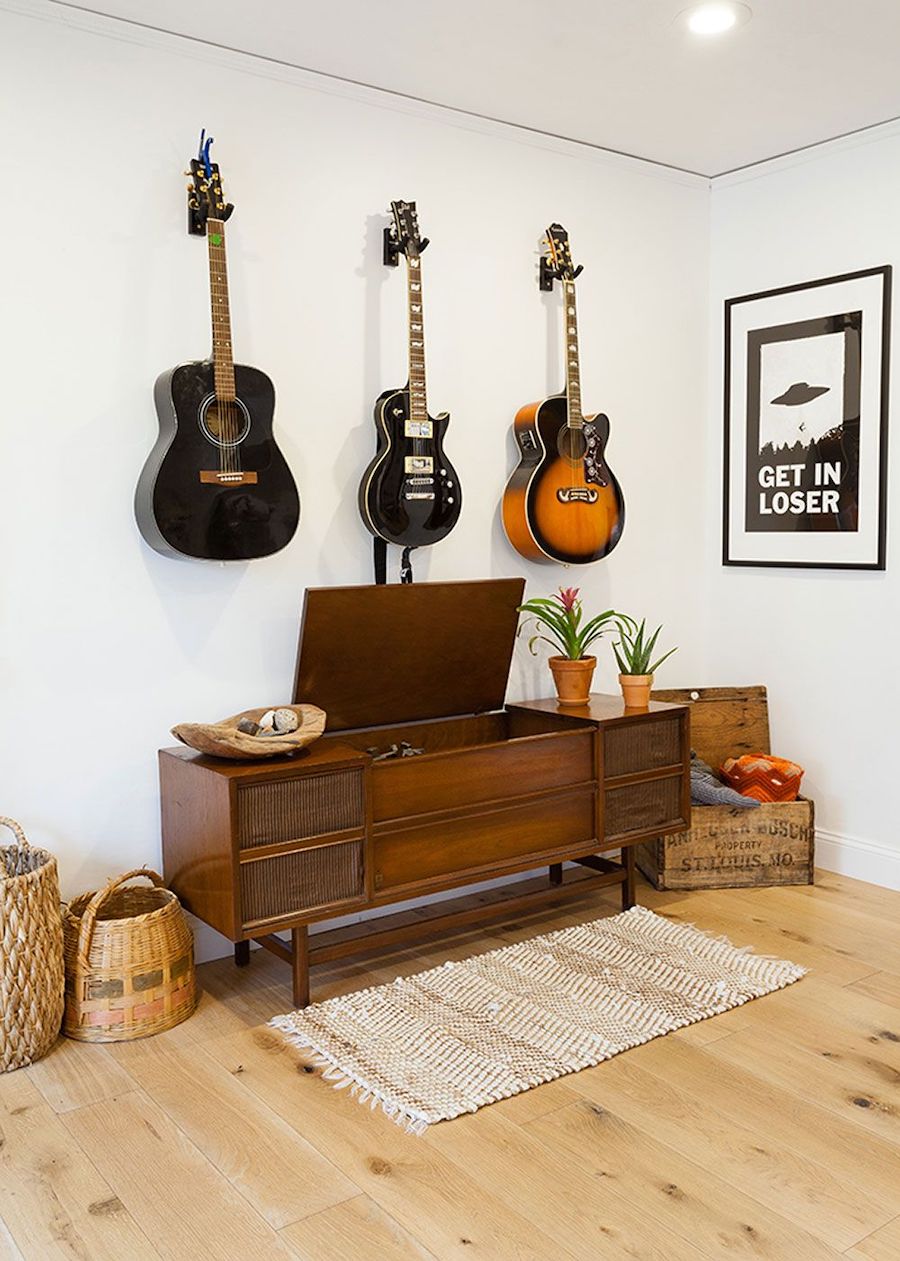 The southwest region is heavily associated with music thanks to its Spanish-Mexican influence. A warm brown guitar is the perfect decorative element for your home. Bonus points if someone in your home can play it!
Spanish Influence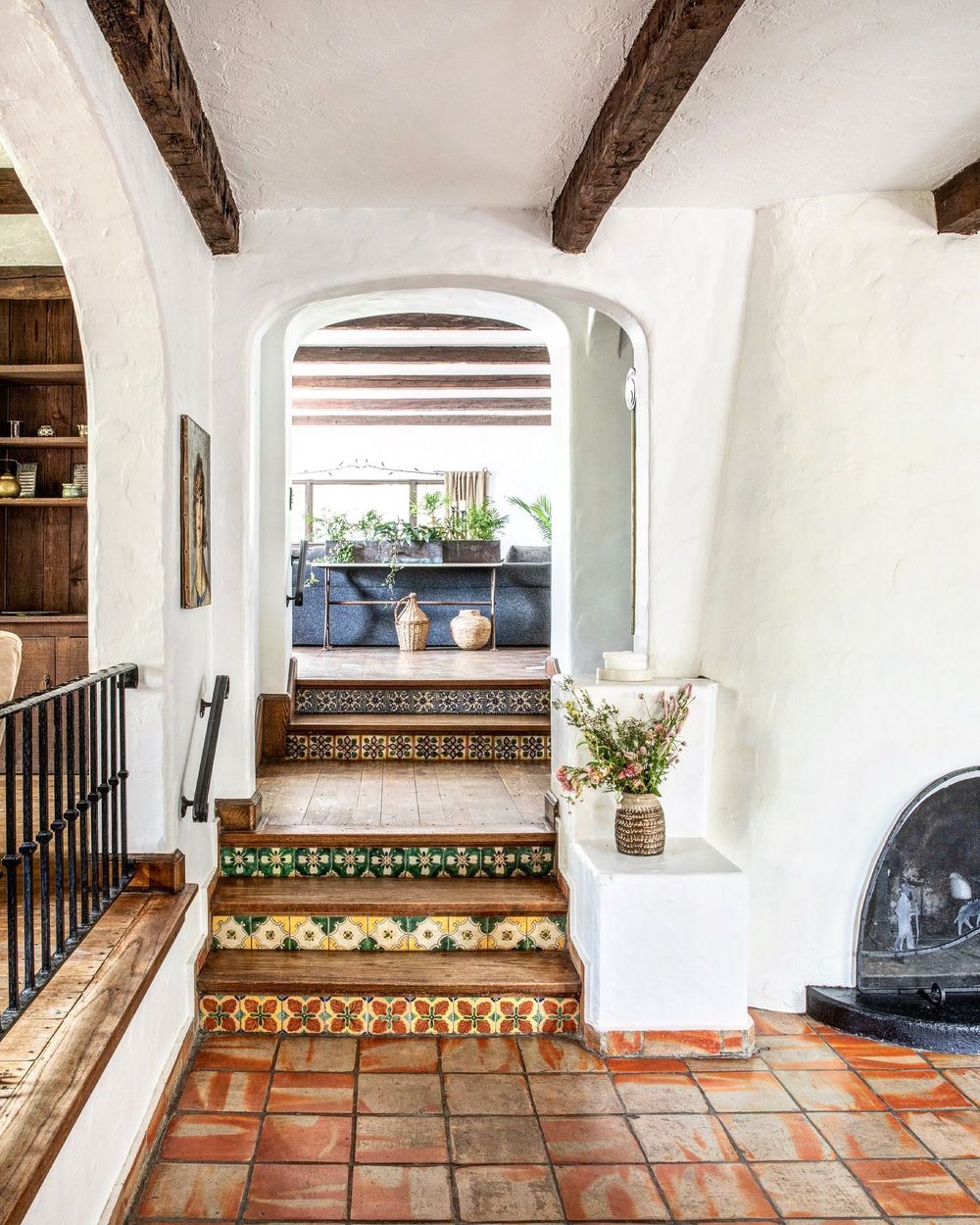 There are lots of Spanish style southwestern homes in southern California, Arizona, New Mexico and western Texas. Here is an example of a Spanish style staircase.
Outdoor Patio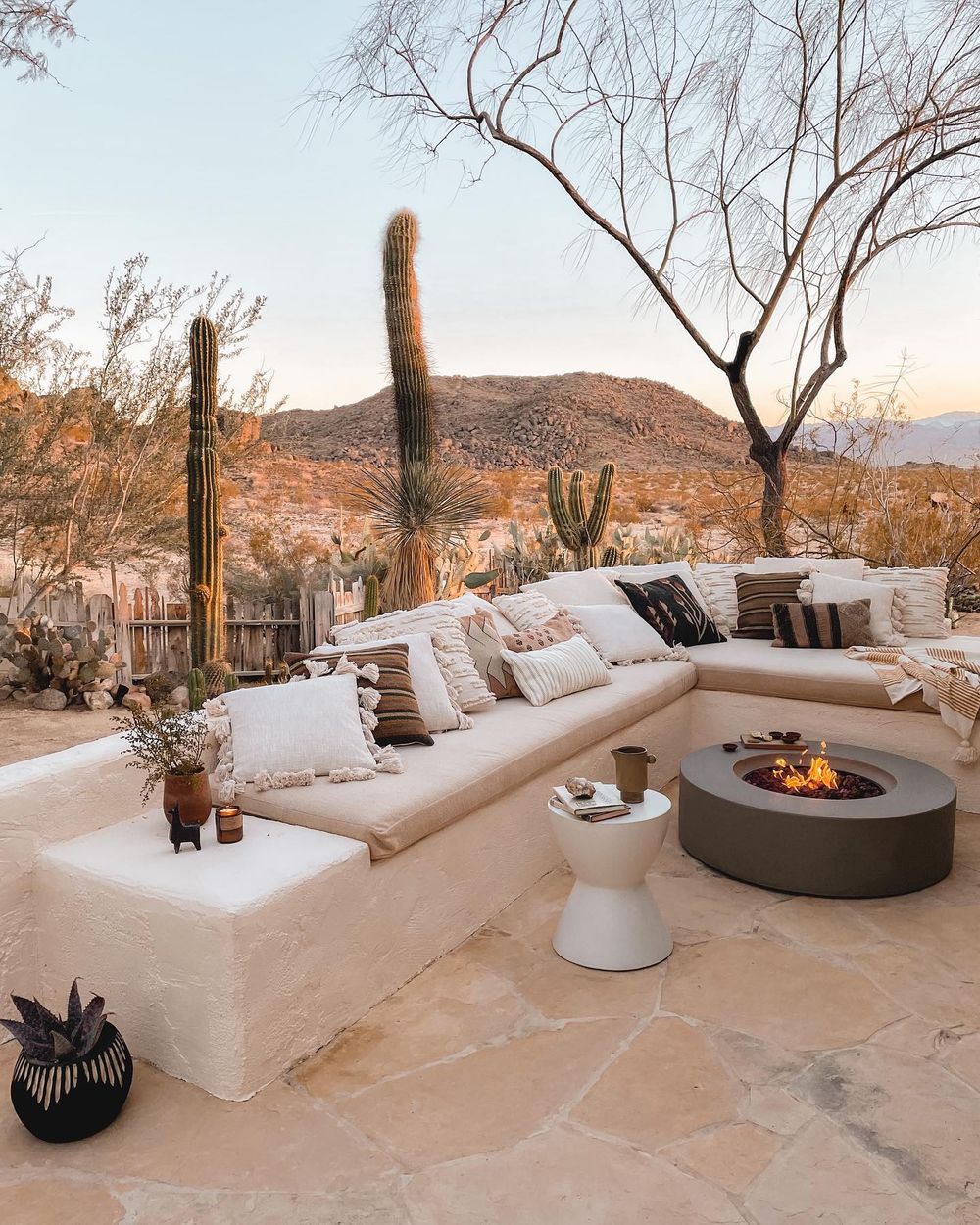 The southwest United States is known for its extreme dry heat climate! That's why a cozy outdoor patio area is a must.
Longhorn Skulls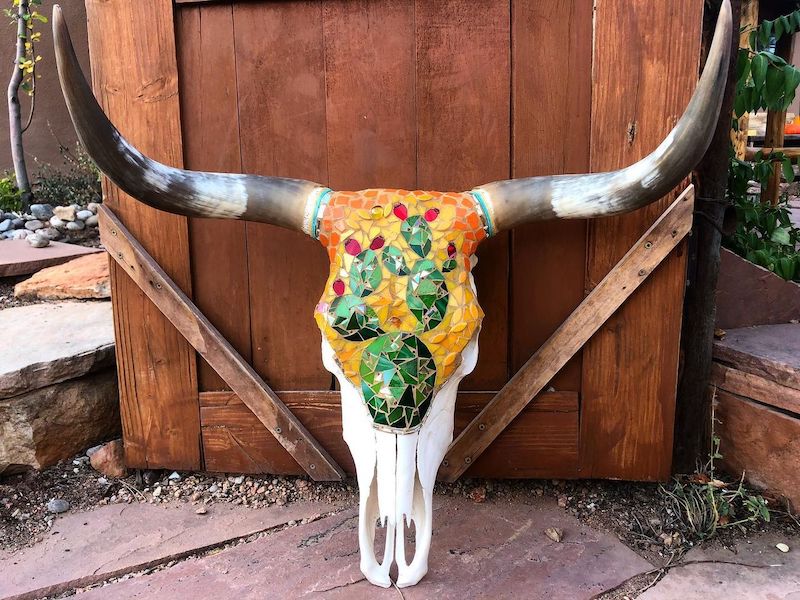 Many southwestern homes have animal skulls mounted to the walls as decoration. You can find faux cow skulls or longhorn skulls to use as decoration from places like Etsy. Mount them above your bed or Southwestern sofa for example.
Southwestern Decor Instagram Accounts
For more Southwestern decorating ideas, follow these accounts: @newdarlings @thejoshuatreehouse @desertdecor.
Stay tuned for more southwestern decorating ideas on our site!