Here are the best Southwestern sofas for desert-inspired living room design. If you have a home in New Mexico, Arizona, or eastern California, you may be looking for Southwest decor inspiration. These sofas, couches, and sectionals are perfect for a Southwest style home.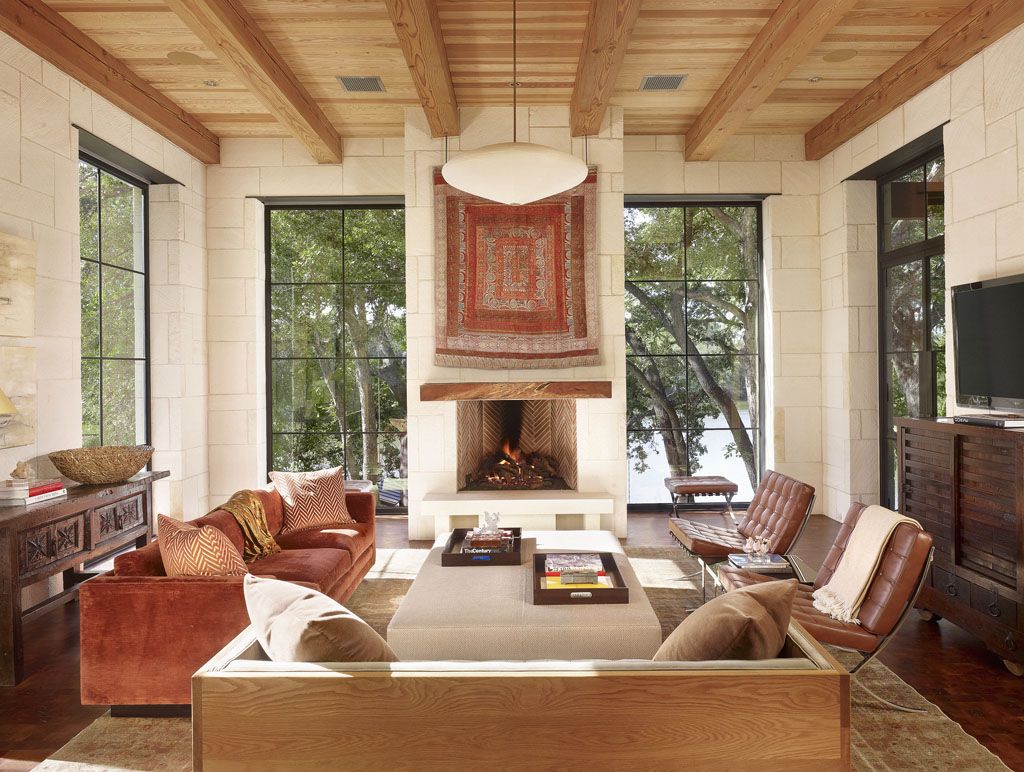 Southwestern Sofas

Navajo Print Sofas
The Navajo printed couch is one of the most famous Southwestern sofas available today. Probably what you'll notice primarily are the exquisite details. It features a fascinating piece by using different shades of colors in a kaleidoscopic shape. It's an excellent choice for homes with an artistic and creative interior.
The cushions used by the manufacturers are made of high-density foam that exceeds all regulatory requirements. For years to come, the entire cushion will be covered in 2000 Super plush fabric, a tremendous hollow-fiber stuffing that will retain its shape and provide comfortable seating.
The production of Navajo Print Sofas is based on kiln-dried hardwood. It is one of the most substantial furniture frames available in the industry. Here are the specs and features for more details.
Tan Leather Sofa
Tan leather couches are one of the most common Southwestern sofas that can be seen in offices and lobbies. This is usually in a rectangle shape and is constructed with duck feathers, high-density foam, and covered in 100% genuine leather. Moreover, it has natural color variations making it a complementary piece for different interior designs.
The tan leather sofa has a relaxed vintage appearance that makes it very common to see in offices. It is produced in a classic tan color with matching leather-covered cushions, making it extra comfortable and cozy. This sofa can be used if your space is based on a modern and contemporary style. It will also adapt quickly to different decorations and designs.
Tan leather sofas should be made of high-quality leather and will develop a patina over time.
Mid-Century Wood Sofas
The world is obsessed with mid-century furniture, and it is reasonable why. It started in America and the Southwestern regions as characterization for furniture with curved lines, clean design, tapered legs, and natural materials. The Mid-Century Wood Sofas is one of the famous byproducts.
It can be availed in a wide range of color variations, all natural-looking such as pearl gray, dune, mauve, camel, ink blue, frost gray, sand, cement, silver, claret, gold, etc. navy, grass, petrol, pink and linen themes. As this couch offers a lot of colors, it is widely used in different establishments with a distinctive interior.
High-quality Southwestern sofas are made of Pecan Fiber and they can pass the double-rub abrasion test!
Desert Southwest Style Furniture
Desert southwest furniture is one of the symbols of Southwestern sofas because of its irresistible elements. It incorporates a personal touch to your home through its own design. Generally, you can see this furniture in a desert design. Most furnishings are offered in overall white color and highlight different parts with vibrant weavings.
Desert southwest furniture comes in earthy color palettes like turquoise, terracotta, and brown. This type of furniture aims to be adaptive in the background and surroundings to compliment a wide range of interior designs. It is also indicated in layered textures that give an illusion of dimension and depth.