While you may think of Spanish culture as hedonistic and fun, the Spanish design style is actually rooted in functionality. In fact, some may argue that good design is more important to Spaniards than it is to Americans (thanks to warmer weather) since so much time is spent inside with the family.
Spanish Style Decor
There are certain features that are common across all examples of Spanish-style decor. A Mediterranean flair is present in almost all instances, which means you'll find warm colors and soft patterns throughout your home.
Spanish style decor also extends to furnishings, resulting in comfortable and durable pieces that stand up well over time. Furniture pieces typically feature curved lines for ornate details, but always with a purpose – such as elegant legs or sturdy wood bases.
The same is true for Spanish wall decorations. Intricate molding styles dominate the space above doors or windows, with their curvy patterns adding depth while avoiding being overly gaudy or bulky.
Spanish Hacienda Style Decor
Hacienda style decor is one of my favorite home decor styles. The Hacienda style is most commonly associated with Andalusia, a region in Spain's south.
Traditional Andalusian architecture—used mainly for country homes and city palaces alike—revolves around courtyards or patios, called Quintas in Spanish. If you're not lucky enough to own a hacienda or a large garden space, hacienda-style works equally well on smaller-scale interiors too!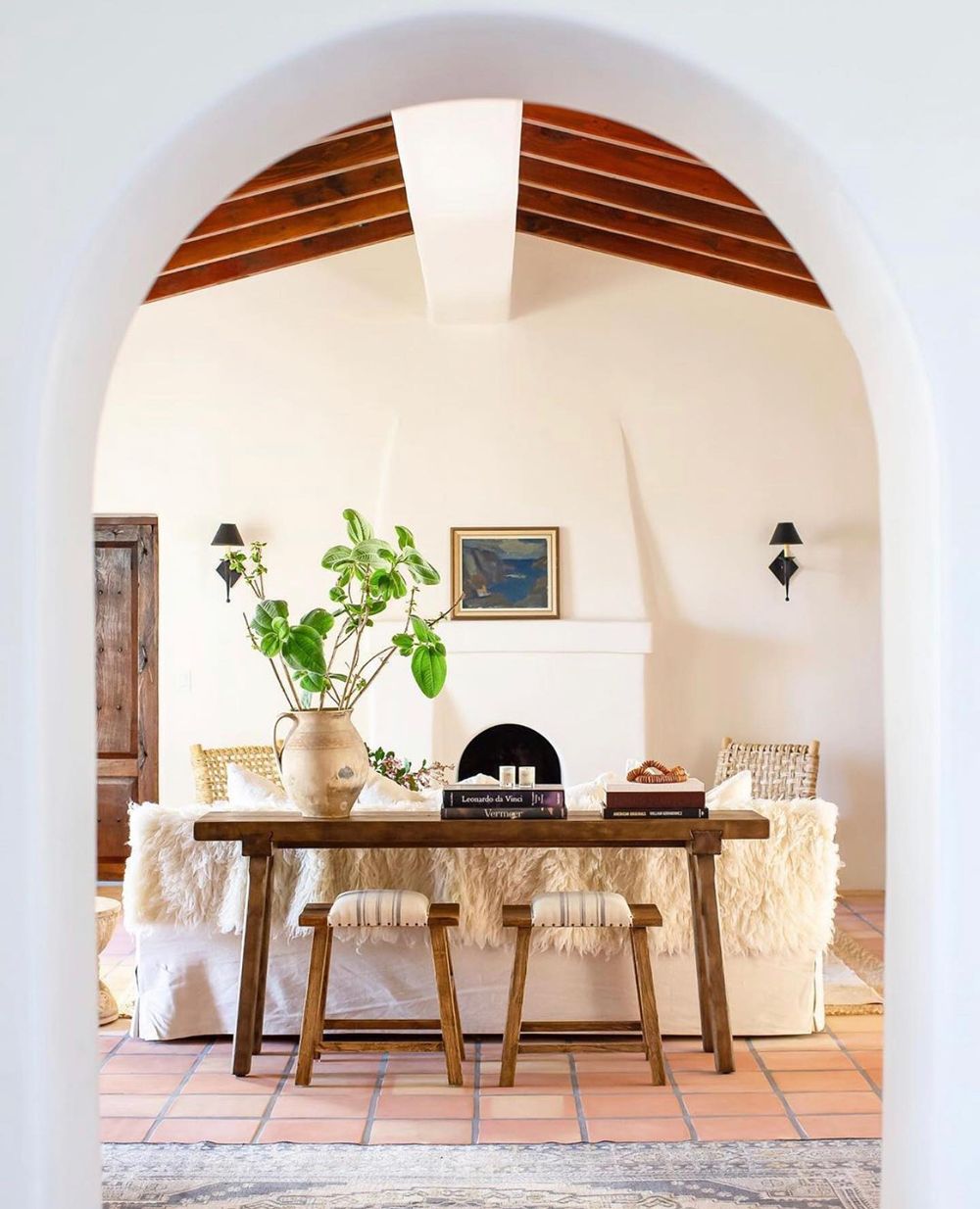 The Spanish Hacienda-style home decor is typically characterized by neutral colors like beige, cream, tan, and white paired with rustic elements like wrought iron furniture and terracotta tiles.
Spanish Colonial Decor
Before we get into Spanish Colonial home decor, let's start with a brief history lesson. The Spanish Colonial style actually refers to a period of history between 1521 and 1821 in which Spain owned land around the world from India to Mexico.
While most commonly associated with Latin America, the Spanish architectural style also made its way over to British America as well. It is widely believed that these imported styles led to an influx of other colonial designs within our European style home decor during much of that time period as well.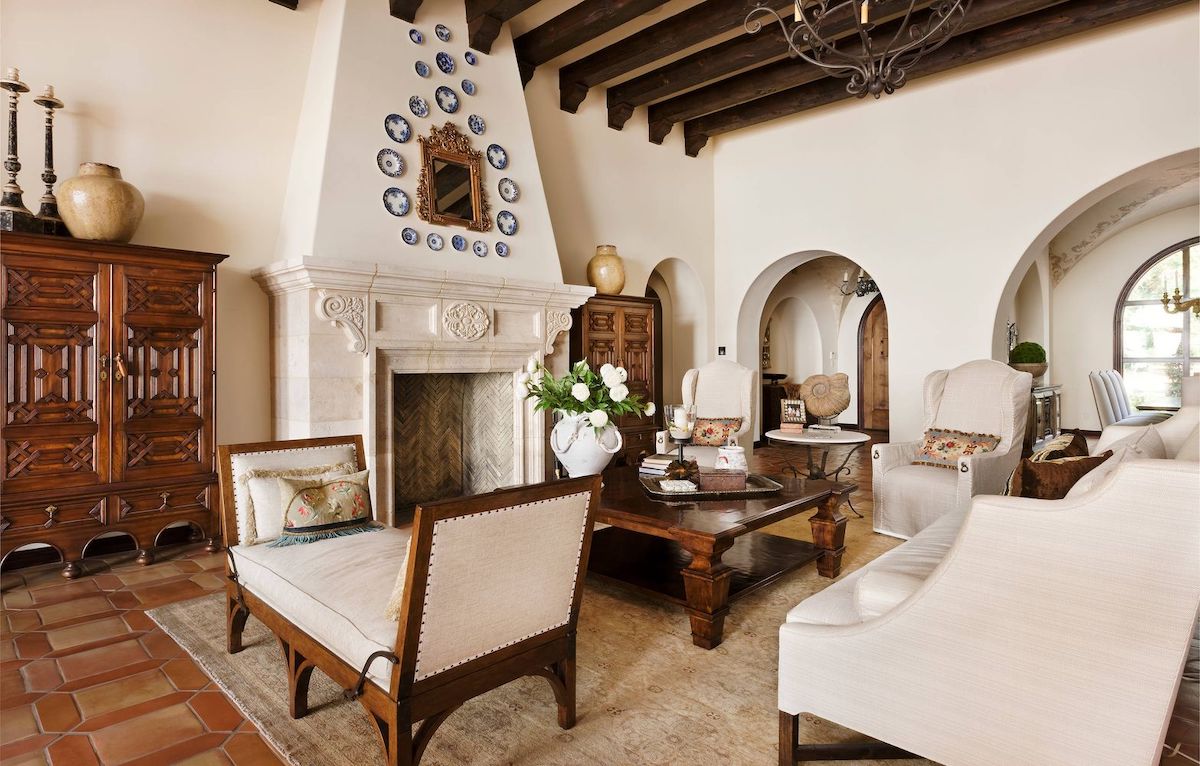 With an emphasis on clean lines and bold colors, Spanish interior design can be a great choice for anyone looking for something new or interesting to spice up their living space. While there are many different variations in Spanish Colonial designs, they all have a few things in common: they tend to be larger than other styles; they often feature arches and columns, and they almost always include lots of earthy colors! Whether your style leans towards traditional or contemporary, you can find elements that work well with your personal tastes if you know where to look.
Modern Spanish Home Decor
Today, modernism of residential interior design is typically associated with clean-lined furniture that makes heavy use of metal and steel, with a focus on functionality. However, in its original context, modernism was about embracing new technologies and exploring natural materials like wood and clay.
The iconic home furnishings from Spain's early 20th century are examples of modernism at its most decorative, incorporating natural materials into unique designs that still feel fresh and innovative today. In fact, some pieces can even be considered ahead of their time: It wasn't until several decades later that designers such as Charles Eames would begin experimenting with bent plywood to create elegant mid-century furniture.
Spanish Revival Decor
Spanish Revival style is classic, understated, and oh-so-beautiful. The design features interior architecture with dark wood accents, arched doorways, and windows, patterned floor tiles (such as herringbone), stone fireplaces, hand-carved wooden furniture, and hanging chandeliers. To help give your home a traditional Spanish Revival feel try adding some of the following elements.
Dark Wood Floors & Ceilings
Most floors of Spanish homes feature wood with a very dark finish. The espresso-colored floors contrast nicely with the stucco-white walls of this typical Spanish living room design.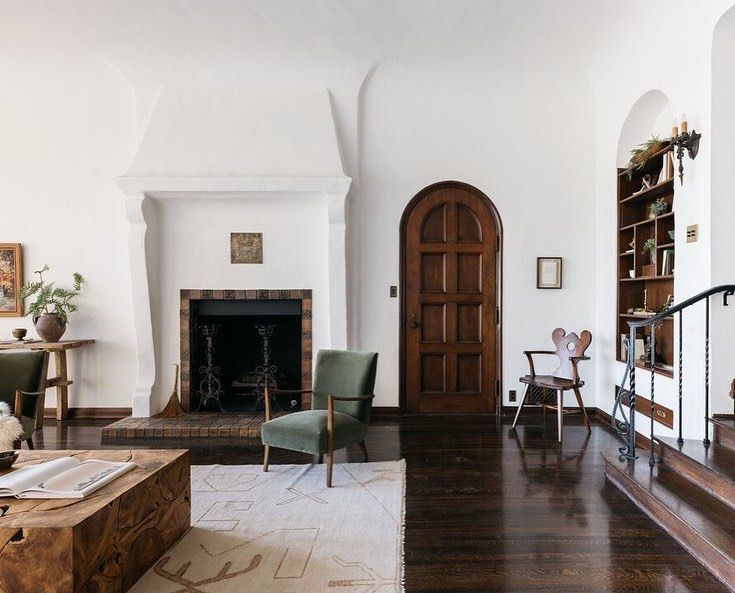 Spanish Pendant Lanterns
Spanish home designs often have historic Spanish lanterns hanging from the ceiling illuminating the space. These vintage style ceiling pendants are great for getting that traditional Spanish decorating look.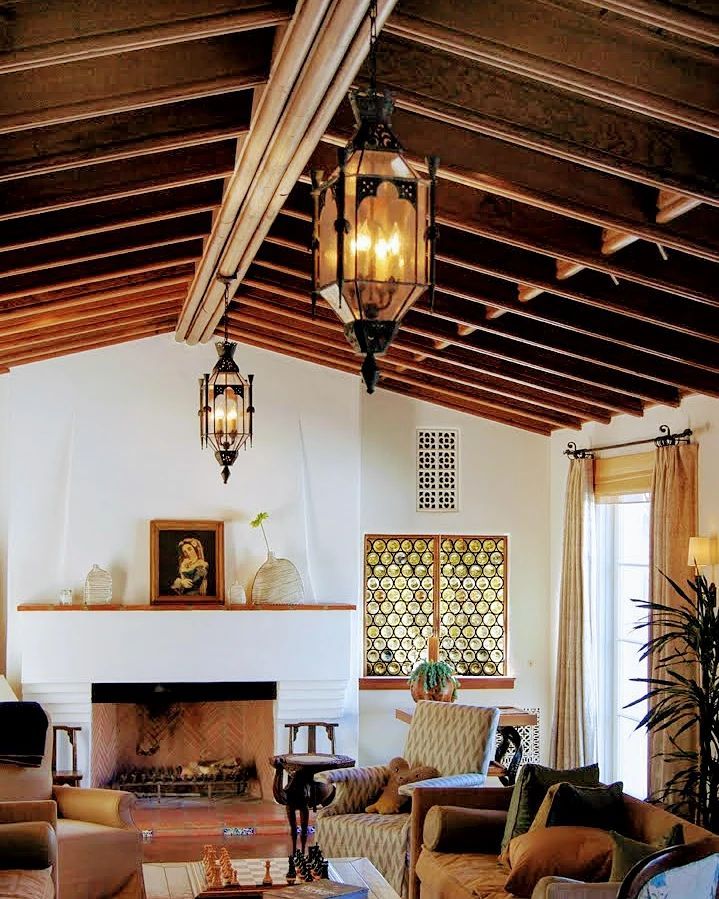 Arched Doorways
A Spanish arch would be ideal for a front door, but you can use an inside arched doorway as well. There are lots of arched passageways and doorways in Spanish homes!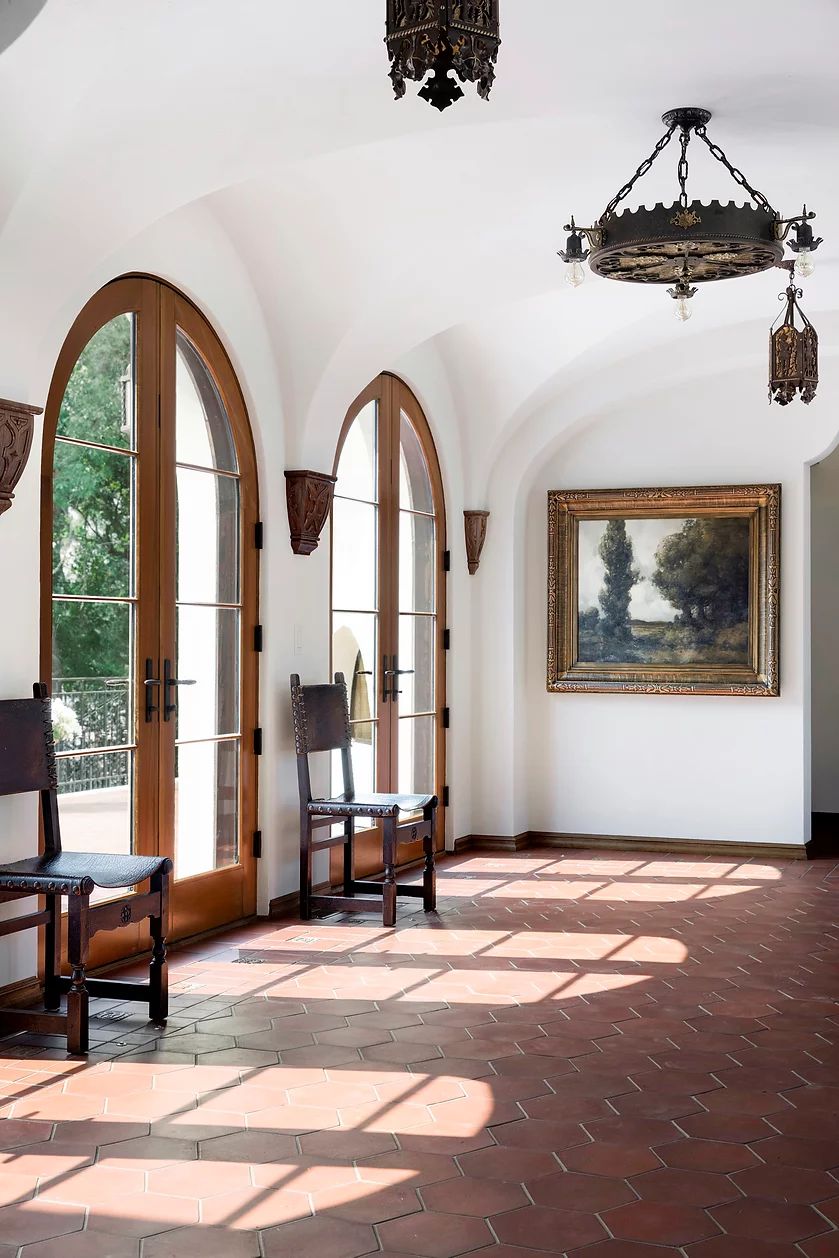 Painted Fireplace Tiles
Decorating the edge of the fireplace with blue and white Mediterranean tiles is a great way to get the Spanish look in your home.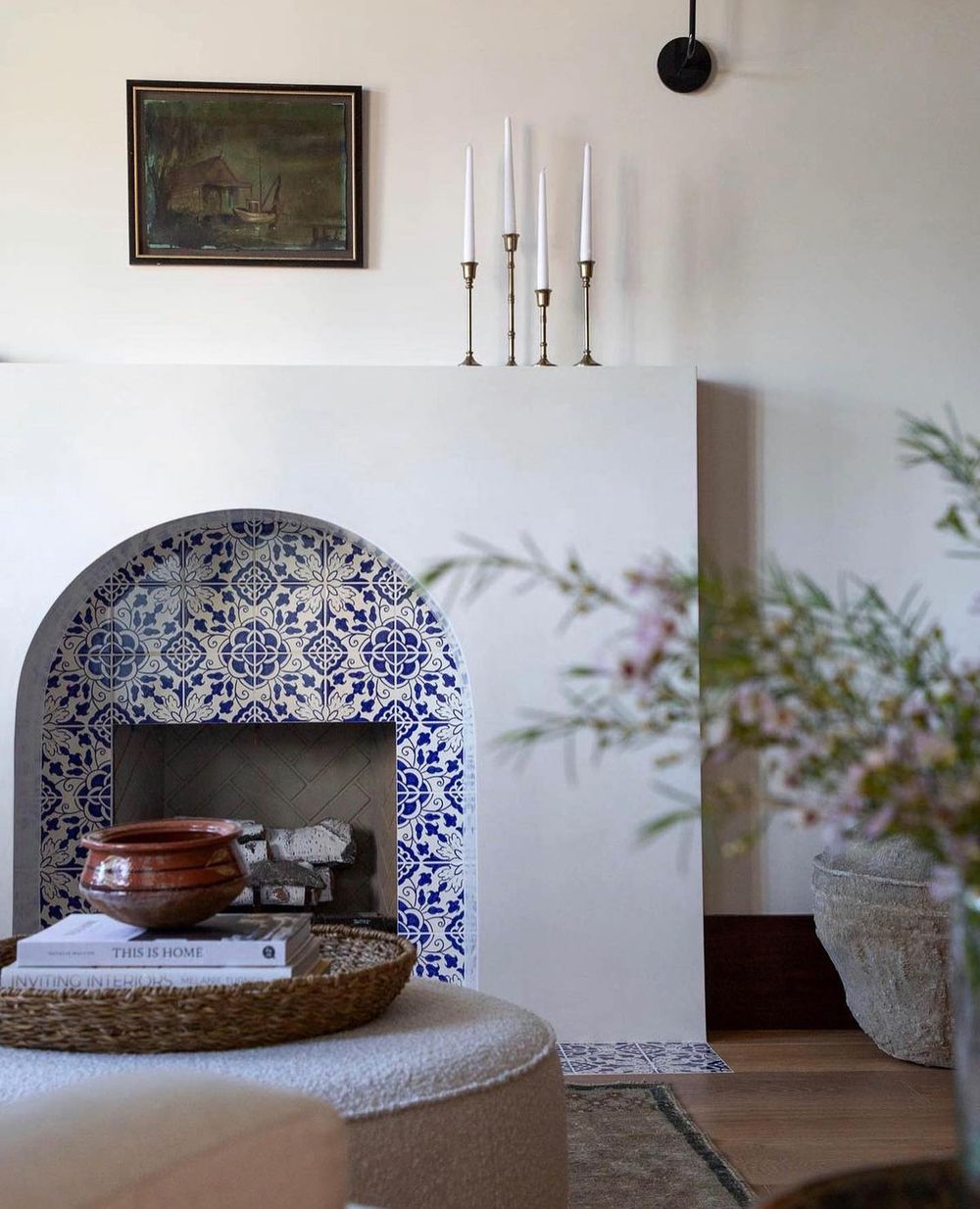 Wrought Iron Railing
Black wrought iron railings are commonly found in Spanish style home designs. Here is a curved staircase with a beautiful Spanish handrail. Stunning!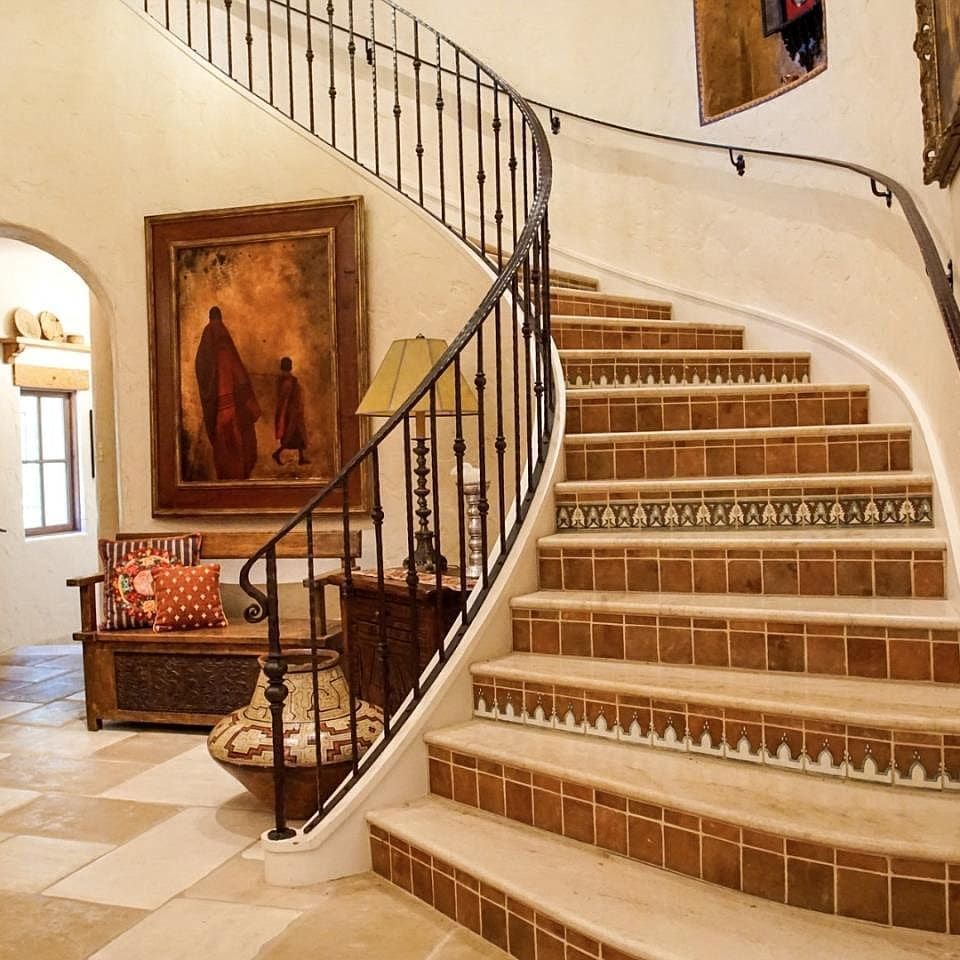 Spanish Pottery
Spain has a long history of pottery making and so it's no surprise that many Spanish style homes have lots of beautiful pottery pieces in earthy colors and neutral tones. Here is an example of how to decorate built-in bookshelves with Spanish style decorations.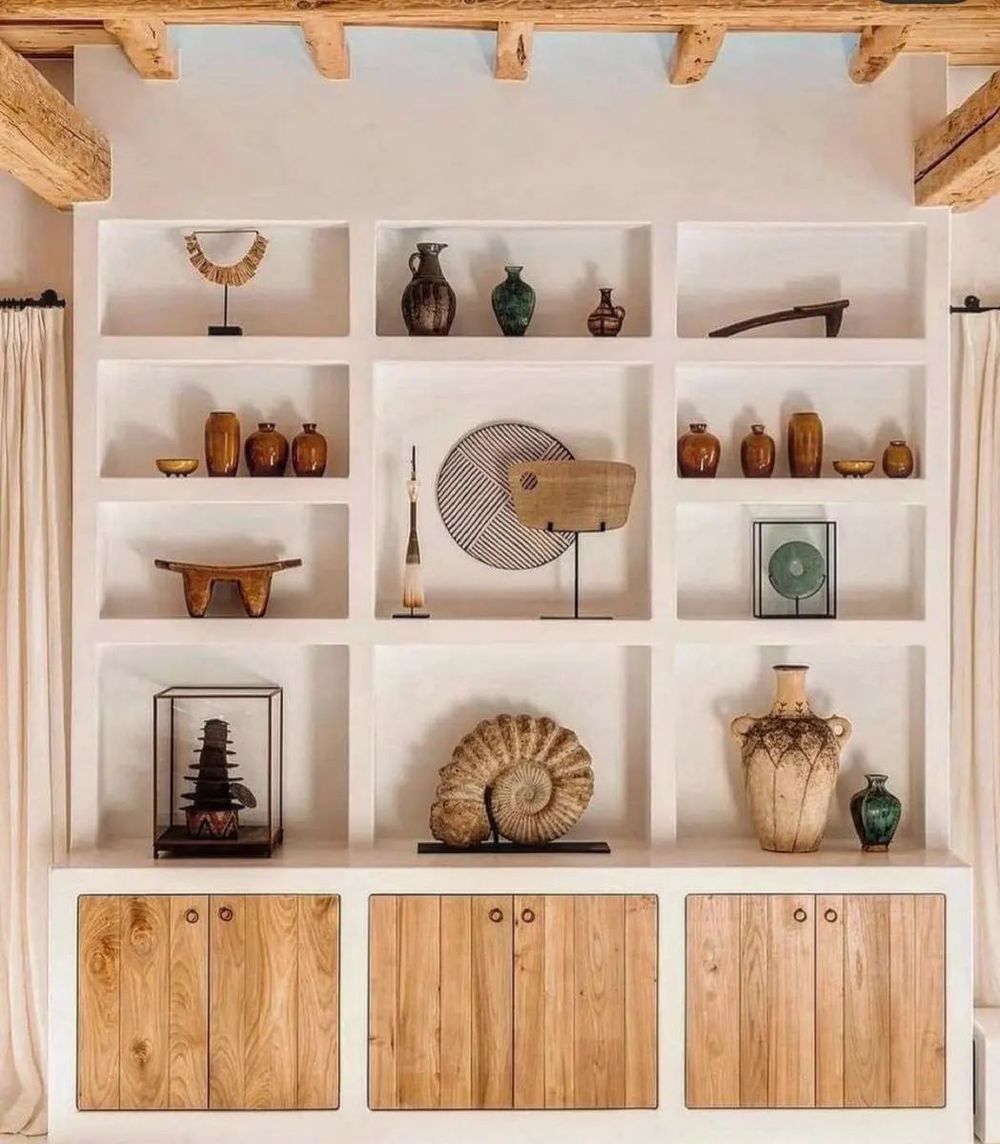 Spanish Textiles & Accessories
Spain's rich culture is truly reflected in its textiles and accessories. From antique lace to intricate rugs, there are so many ways to incorporate Spanish fabrics' one-of-a-kind look into your home decor.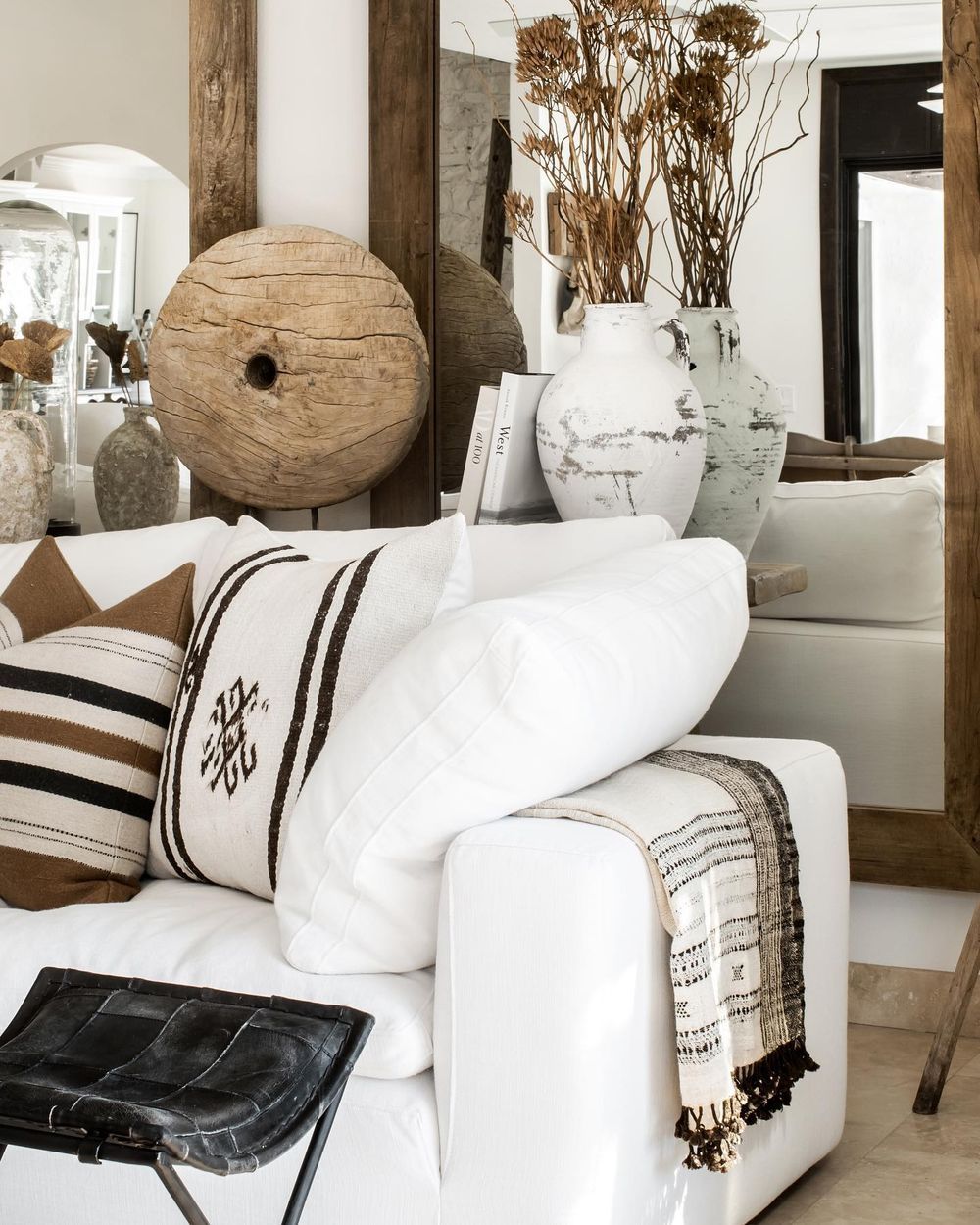 Staircase Tiling
There are so many beautiful Spanish homes with staircase tiling. It's such a quintessential Spanish decorative element. This Spanish staircase is paired with a beautiful black wrought iron railing.