If you're decorating your home for the first time, you may wonder what the most popular decorations in houses across America? Americans love decorating their homes and there are a few key pieces that almost every residence has in place to give the house a homey feeling. Decorations are a great way to showcase your taste, style, and personality without breaking the bank on expensive furniture.
If you're stumped on how to decorate a particular area in your home, these popular home decorations will inspire you.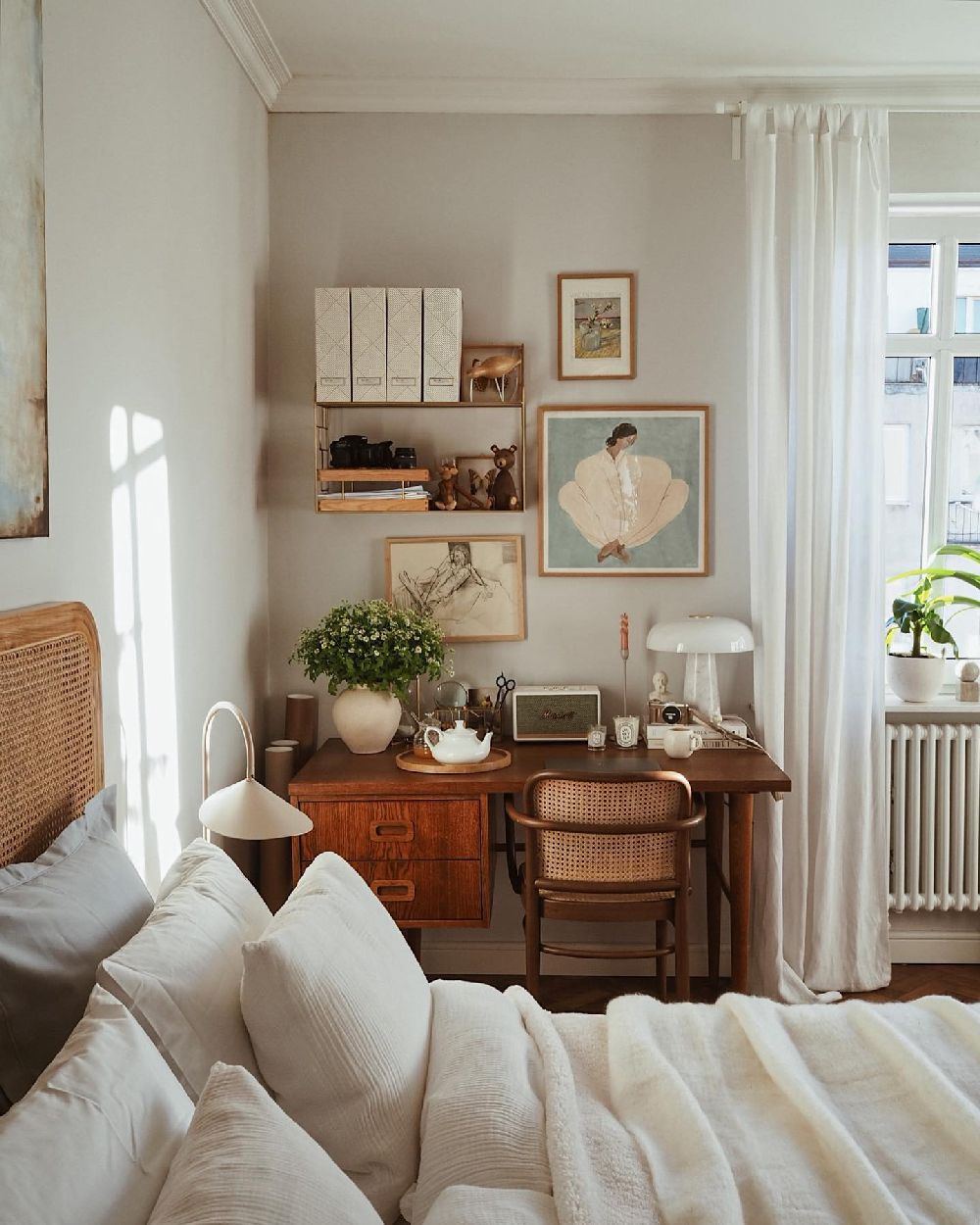 Rugs
Rugs are not only an example of eye-catching decorations to have at home, but they are also one of the most practical. Rugs soften your step and absorb excess noise. Most people opt for a neutral-colored rug like beige or white, but you can opt for a brightly colored rug like turquoise if you want to make a statement.
Throw Pillows
Throw pillows are a great affordable decoration every home needs to make sofas and accent chairs more comfortable. They are also great as a finishing touch for a bed. Throw pillows can be switched out easily and many people choose to change their color often; either seasonally or just to change the mood of the room!
Curtains
Curtains are another very practical home decoration you can use to shield your home from too much sunlight and make a decorative statement at the same time. Curtains help to frame the windows of your home and they can be layered to control how much light is let into the space. Lots of Americans choose to decorate with a layer of sheer white paneled curtains closest to the window followed by a thicker layer of velvet curtains to block out sunlight (or keep the room private from neighbors at night) when needed.
Mirrors
Mirrors are a must-have home decoration you need for several rooms at home. Mirrors can make any room feel slightly bigger so they work well for small spaces. They can be used to check your makeup and outfit before leaving the house or they can be used to reflect more light into the space.
Wall Decor
Wall decor and artwork are popular home decorations to add more interest to the bare walls of any house. You can go with oil paintings, large-scale photography, or even sculptural wall art. There are so many different wall art pieces to choose from that will totally change the look and feel of your home.
Vases
Vases are meant to hold flowers but they are also very decorative objects that can be chosen to suit your personality. From the shape to the size to the color, vases are a great way to make a decorative statement at home.
House Plants
House plants are excellent for your health and at-home well-being. Place them strategically around the house to add a touch of greenery and nature to your abode. Indoor house trees are another popular choice for larger homes.
An amazing benefit of house plants is that they purify the air. Plants absorb carbon dioxide and release oxygen through photosynthesis, which helps to improve indoor air quality by removing toxins such as benzene, formaldehyde, and trichloroethylene from the air. Plants release moisture into the air through a process called transpiration, which can help to increase the humidity in a room. This can be particularly beneficial during the winter months when indoor heating can dry out the air.
Studies have shown that being around plants can help to reduce stress, boost mood, and improve concentration and productivity.
Pampas Grass
Pampas grass is a newer decorative trend, but I don't see it going away any time soon! Whether you go with pampas grass or other dried flowers and plants, this is a great way to incorporate natural decor into your home without dealing with all the maintenance!
Books
Books make lovely home decorations around the house, and not just on bookshelves! You can stack them and use them to prop up other objects, or you can display them on their own. Every home should have at least one small book collection!
Throw Blankets
Throw blankets not only keep you warm on chilly days but also add dimension to your sofa or bed. They can be switched out seasonally or matched to different accent colors in the room.
---
Which are your favorite home decorations?