Who doesn't love to cozy up on the sofa with their favorite throw blanket and watch a movie? Throw blankets are an integral part of our home life. From the sofa to the bed, you can use a throw blanket in many different places in your home. It's good to have several of them in different materials and colors so you can pull the right out when needed. They are one of the most popular decorations found in American homes.
Here is your ultimate guide to shopping for throw blankets!
Best Throw Blankets
There are many types of throw blankets available for purchase. Some of the most comfortable blanket materials include cotton and acrylic fabrics. Cotton is a popular material for blankets because it is soft, lightweight, and breathable. It is also easy to care for and can be machine washed and dried.
If you are shopping for a throw blanket in a colder climate, you want to choose a material that will keep you warm. The warmest blanket materials are cashmere and wool. Wool is known for its warmth and natural insulating properties. It is also soft and comfortable, although some people find it itchy or scratchy. High-quality wool blankets, like those made from merino wool, are often softer and less scratchy than lower-quality wool blankets.
Cashmere is a luxurious and soft material that is known for its warmth and comfort. Cashmere blankets are often more expensive than other types of blankets, but they are worth the investment if you want a sophisticated look and feel.
Here are our top throw blanket recommendations!

Where to Put a Throw Blanket
Once you have your perfect throw blanket, you need to decide where to put it. There are lots of places in your home where you can display or store your new throw blanket. Throw blankets are often accompanied by throw pillows in matching or complementary colors.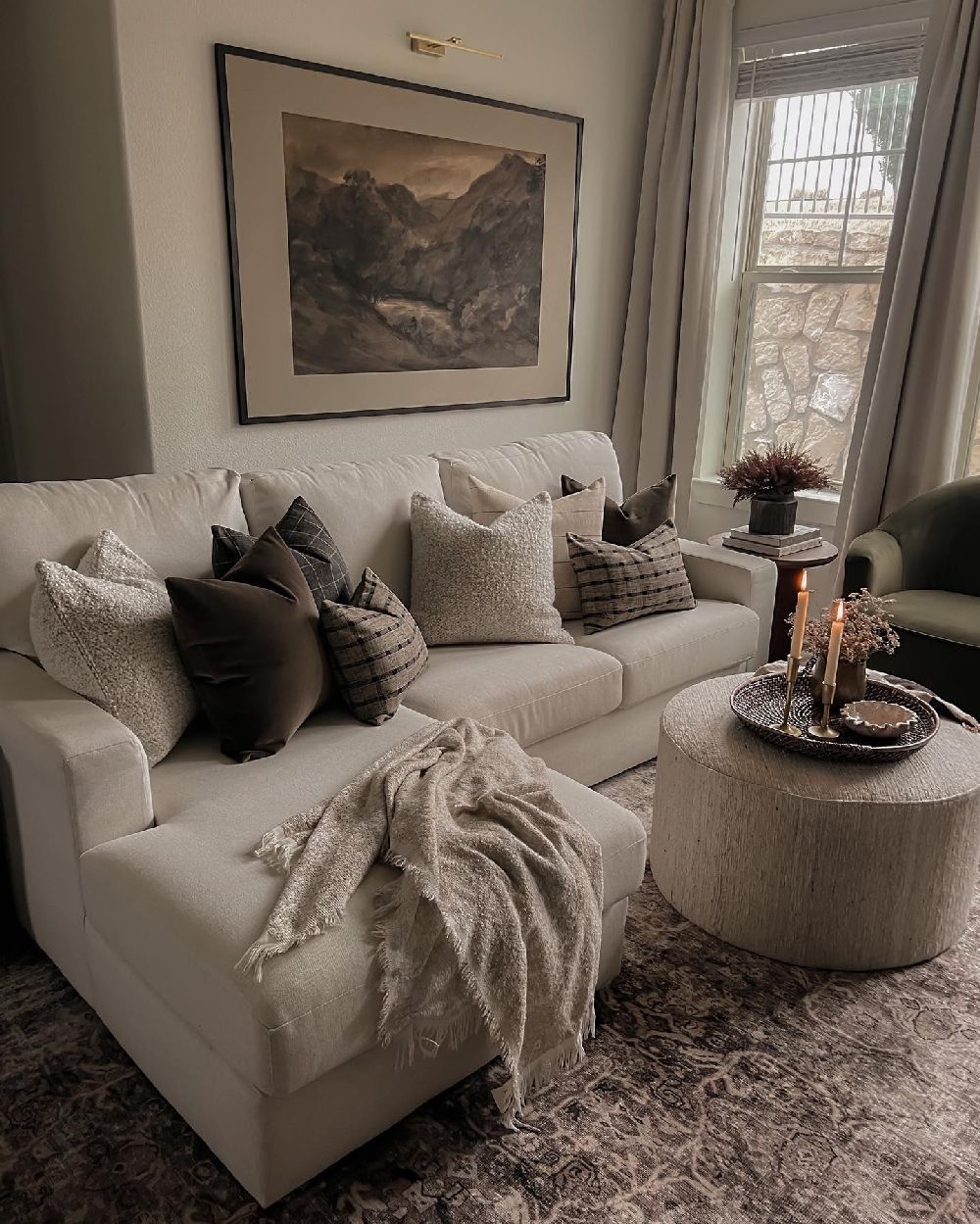 A throw blanket can be displayed in various parts of your house, depending on your personal preference and interior design.
A throw blanket can add texture and color to your living room furniture. Fold it neatly and drape it over the back of your sofa or chair, or place it over the armrest.
A throw blanket can be a great addition to your bedding ensemble. Fold it and place it at the foot of your bed, or drape it over the end of your duvet cover.
If you have extra blankets that you want to store in a decorative way, consider placing them in a basket or crate. You can place the basket in your living room, bedroom, or any other space where you want to add a cozy touch.
A decorative ladder or blanket rack can be a stylish way to display your throw blankets. Simply fold your blankets and drape them over the rungs or bars.
If you have a cozy reading nook, consider placing a throw blanket on your favorite chair or ottoman. This will add to the overall comfort of the space and make it feel more inviting.
---
What is your favorite way to display your throw blankets?