Are you thinking about decorating with faux fiddle leaf fig trees at home? Here is everything you need to know about these popular house plants loved by millions.
Fiddle leaf fig trees, scientifically known as Ficus lyrata, are popular indoor plants known for their large leaves that resemble the musical instrument known as a fiddle. They are native to western Africa and are commonly grown as ornamental plants in tropical and subtropical regions around the world. These trees can grow up to 10-12 feet tall in their natural habitat but are often pruned to maintain a smaller size when grown indoors.
Fiddle leaf figs require bright, indirect sunlight and well-draining soil to thrive, and they are often used to add natural beauty and boho vibes to homes and offices.
Fiddle leaf figs require moderate maintenance to thrive indoors. These indoor house trees are known to be sensitive to changes in their environment, so it is important to provide them with consistent care. For this reason, many people opt to go with faux fiddle leaf fig trees when decorating at home. This way you get the look without having the burden of caring for a living, breathing tree. 
Fiddle leaf fig trees are in high demand, naturally making them expensive to purchase, especially in urban areas. Some retailers may charge more for these plants as they are considered to be rare or unique.
There are pros and cons to both faux and real fiddle leaf figs, and the choice ultimately depends on your personal preferences and circumstances.
Here are the best faux fiddle leaf fig trees to shop online and save yourself the hassle of caring for a real tree! These are ordered by height.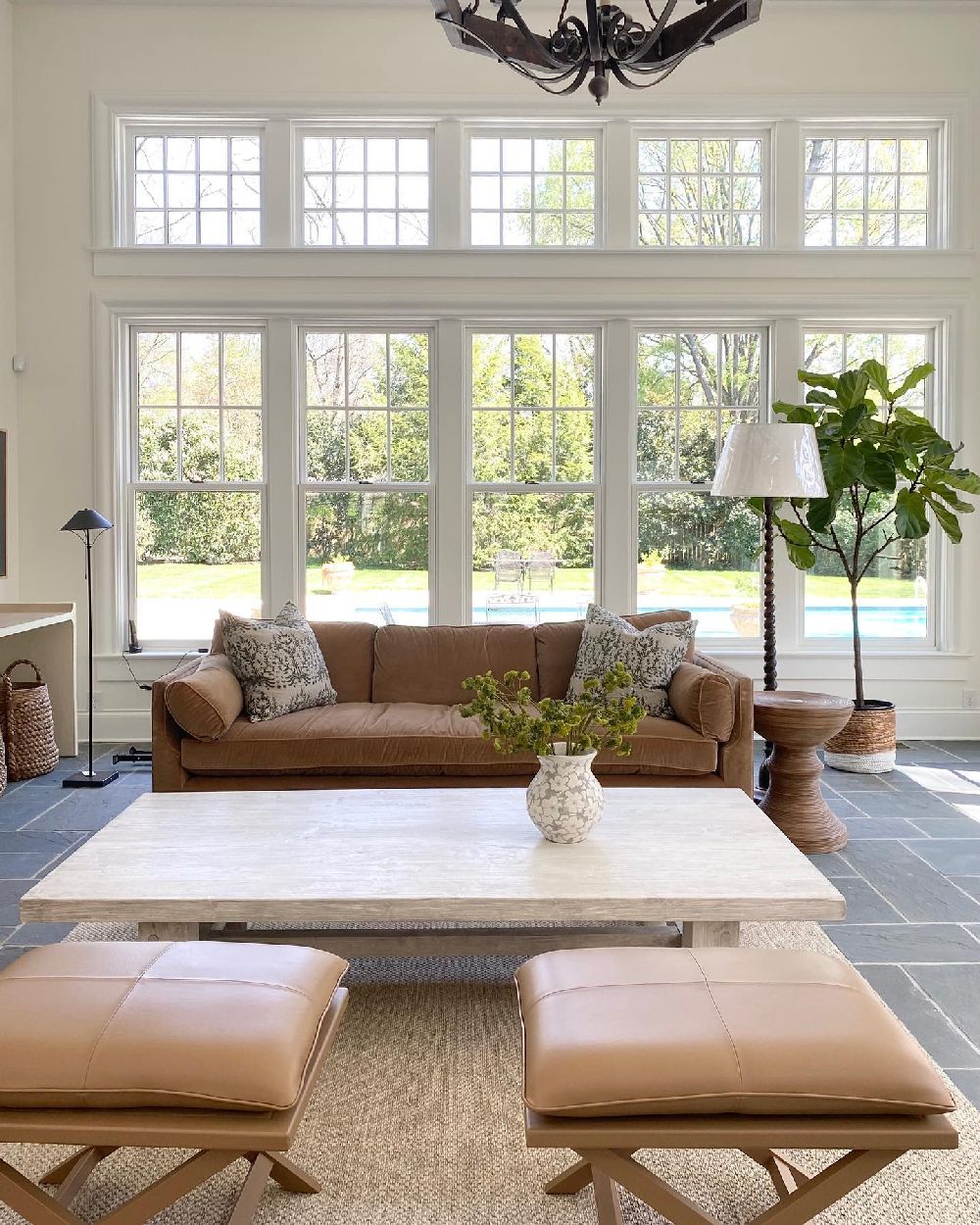 Decorate with Fiddle Leaf Figs
Decorating with fiddle leaf figs is easy. Where can you put a fiddle leaf fig tree at home? The best place is in a corner of your home near a window. This way the tree is out of the way, yet still gets access to sunlight daily, making it look more natural!
---
I hope one of these faux fiddle leaf fig trees is perfect for your home!