Looking for beautiful industrial coffee tables for your next living room re-design? We love these beautiful metal coffee tables with nuts and bolts showing to give them that factory-chic look. Your coffee table is a great place to show of your personal decorating style – so pay special attention to this decorating choice!
Industrial decorating is a popular style that takes inspiration from factories, lofts, and warehouses. You can find elements of Industrial decor in a variety of homes from Farmhouse to Scandinavian! You can recognize industrial decor and furniture because they often consist of wood or metal or some combination of the two.
Industrial Coffee Tables
These tables are classically industrial. Some of them have the screws showing on the sides and all of them have a handmade feel! You'll notice many industrial tables have wheels at the bottom of the legs so they can easily be moved around the space.

Here is a beautiful industrial coffee table made of metal and wood found in a minimalist Scandinavian space.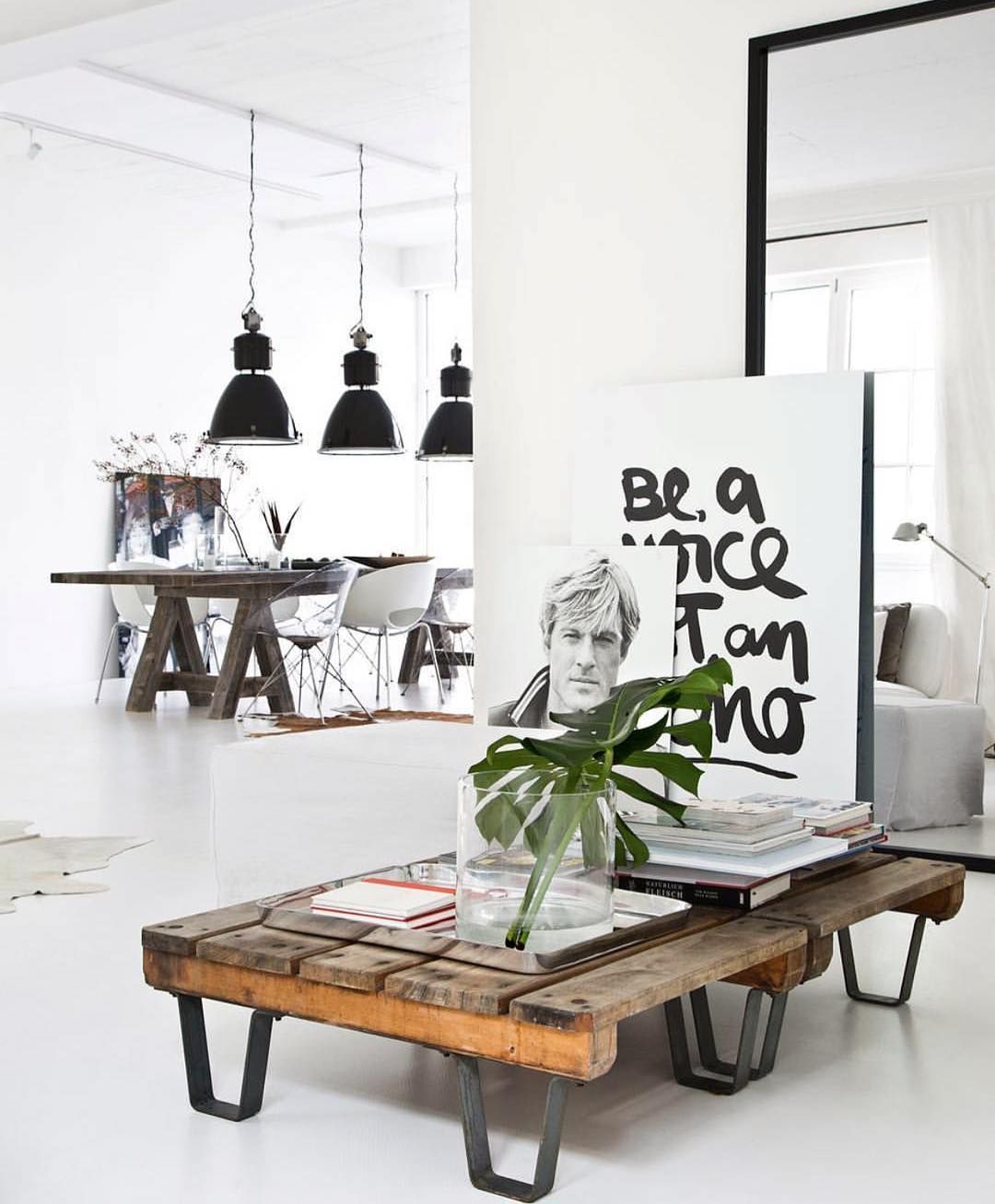 More Industrial Decor Ideas
Don't miss our other articles on finding the perfect industrial home accents for your space. From furniture to decor to lighting, we've got you covered!
Happy curating!