I recently traveled to L'Isle-sur-la-Sorgue, the most famous French antique market town in France. There, you can find every piece of antique French furniture imaginable – albeit at a steep price.
Peter Mayle, a British author who became known for his memoirs of living in Provence once said: "You can get anything in L'Isle-sur-la-Sorgue, except a bargain."
Even though I couldn't take home a gorgeous authentic French antique chair, I was inspired to look online and see what kind of French country style accent chair I could get for a more affordable price.
Sure enough, the French country accent chair is quite popular with American online retailers, and you can snag one for much less than the thousands of dollars that an antique dealer may charge!
French Country Accent Chairs
Here are a few affordable French country chairs that are perfect for a French country style home.
French Country Living Room Chairs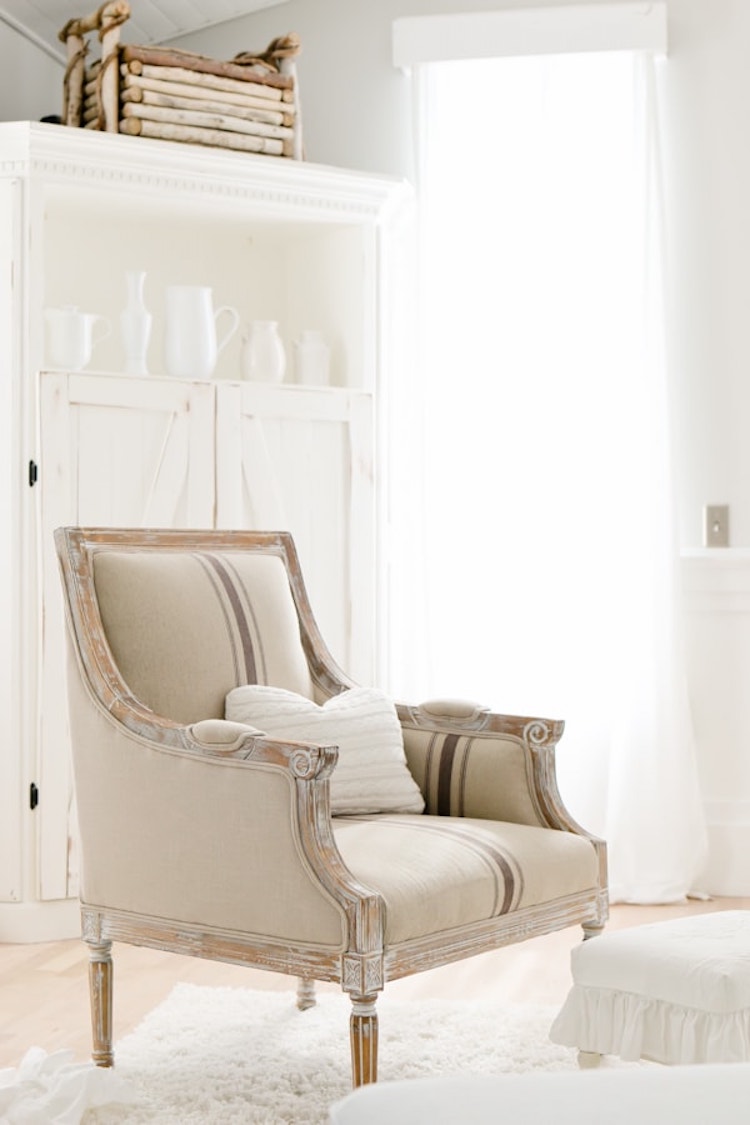 So, what do you think? Are you totally in love with French country chairs the way I am?