If you are decorating your bedroom, you may be searching for the best French country nightstands to put near your bed and store your bedtime essentials. Nightstands are essential pieces of bedroom furniture that are used for storing various necessities like night creams, books, sleeping masks and more. You can put a table lamp on top of your nightstand for targeted reading light if you love reading before bed. I personally always have lotion on my nightstand which comes in handy during winter when my hands are super dry!
French Country Nightstands
Now, if your bedroom is already decorated in the French country design style, you probably want a great nightstand to match. French country decor is evocative of European farmhouse homes – rustic with an elegant French touch. Let's take a look at the best French country nightstands for your bedroom!
Here are a few examples of French country accent chests and nightstands in bedrooms. This first one is painted a faded French blue color. It has a brass table lamp on it and a fresh vase full of flowers.
This rustic French nightstand is slightly distressed giving it that old country worn look.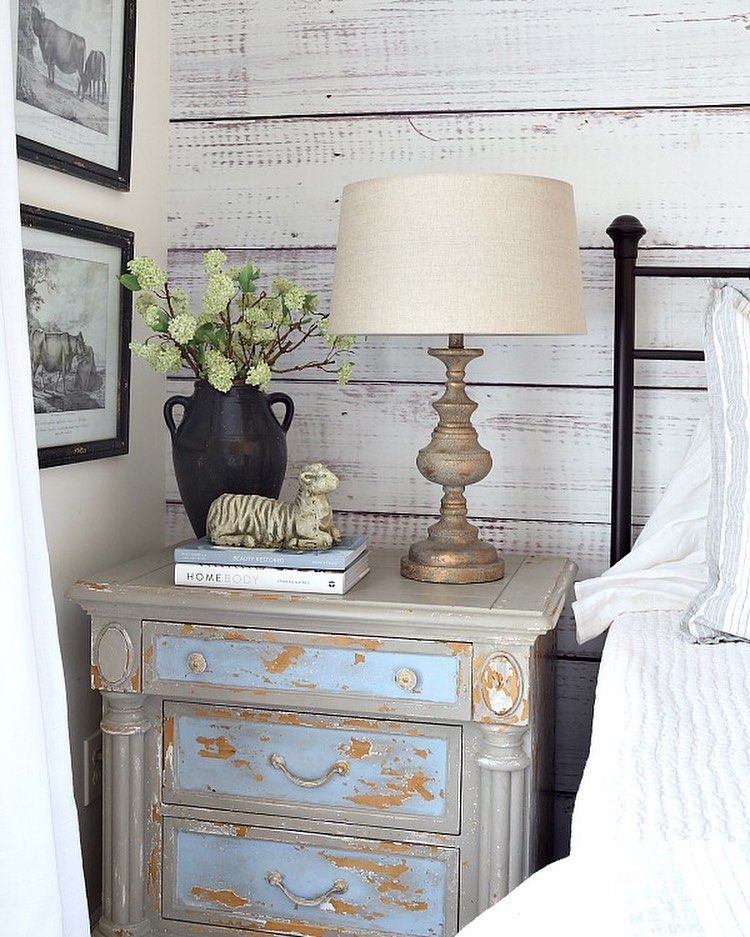 This is a more modern French country bedroom with a cream off-white nightstand nearby the bed. A silver full length mirror rests in the corner of the room!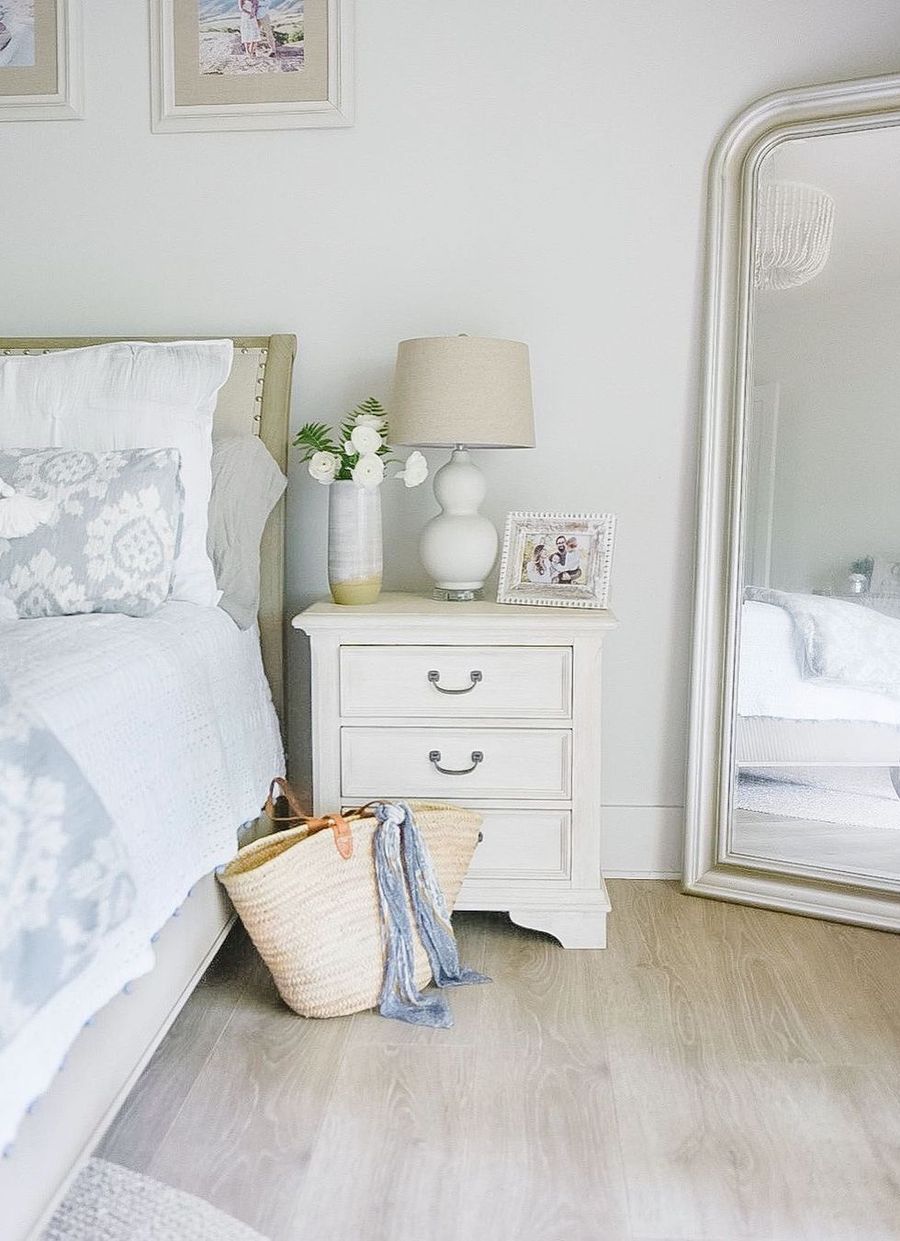 I hope this post inspired you to find the perfect French nightstand for your space! Let us know your thoughts in the comments below.
More French Country Furniture Ideas
Here are a few more gorgeous French furniture ideas for the home:
Happy curating!