If you are searching for French country beds, then we're so excited to share with you a beautiful selection for your French country bedroom!
Because the bed is a central element of the bedroom, this decision must be reflected upon with extra care! Your bed should be a reflection of the style of your home and your personality. It's the place where you'll rest your head at night and wake up in the morning. It should be beautiful to look at!
Not only that, furniture for the bedroom should last you a lifetime if chosen well.
Best French Country Beds
We love French country decor for its mix of vintage French charm and farmhouse vibe. Adding that special French touch to your decor could be the right way to create the countryside atmosphere in your home.
French country beds are often made of wood or iron – they are sturdy pieces of furniture that will last you many years if you take care of them. They might be left in their natural stain or they might be painted white or light blue. Some have beautiful carvings on them to give them that French farmhouse look. The iron beds could have a dark black finish or an antique white finish. You can also find upholstered beds in creamy colors and made of linen or cotton.
If you can find an antique piece of French furniture, then that would be ideal, but of course, we know that it takes lots of time and money to find an authentic antique. That's why we've rounded up this selection of French country style beds for you to purchase straight away with no hassle!
Here are a few examples of French country beds that you can use for inspiration as you go about decorating and styling your bedroom in the French farmhouse way.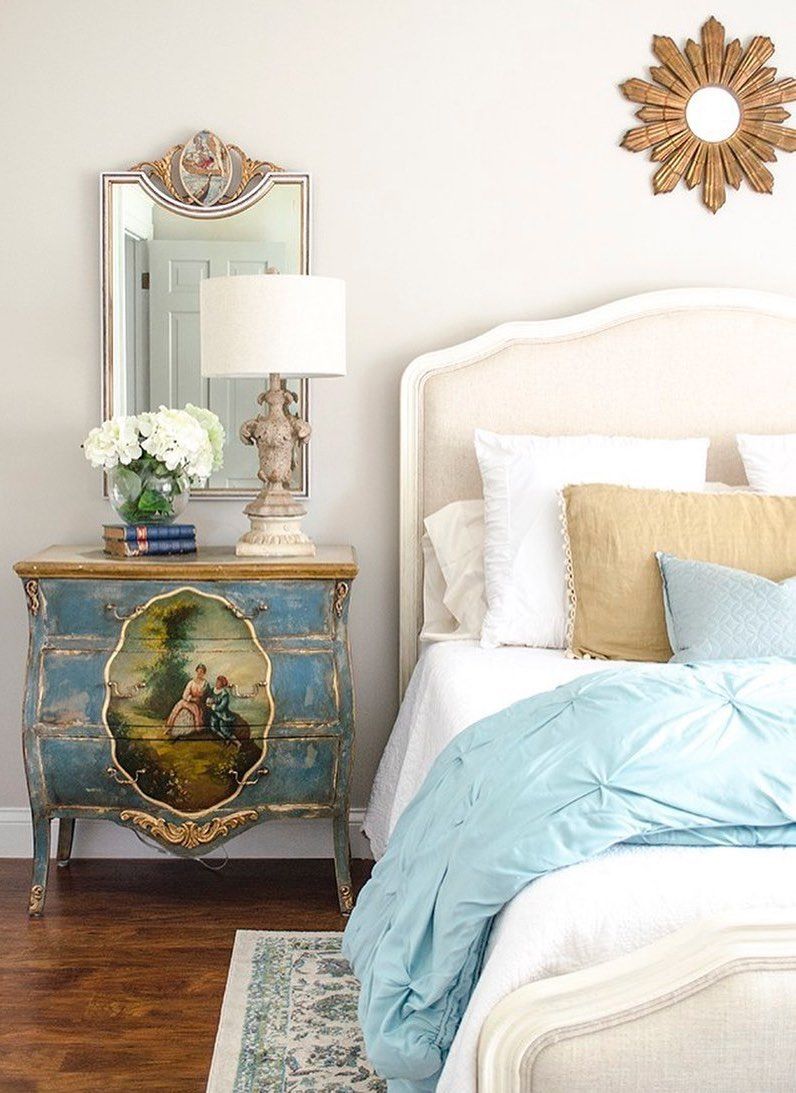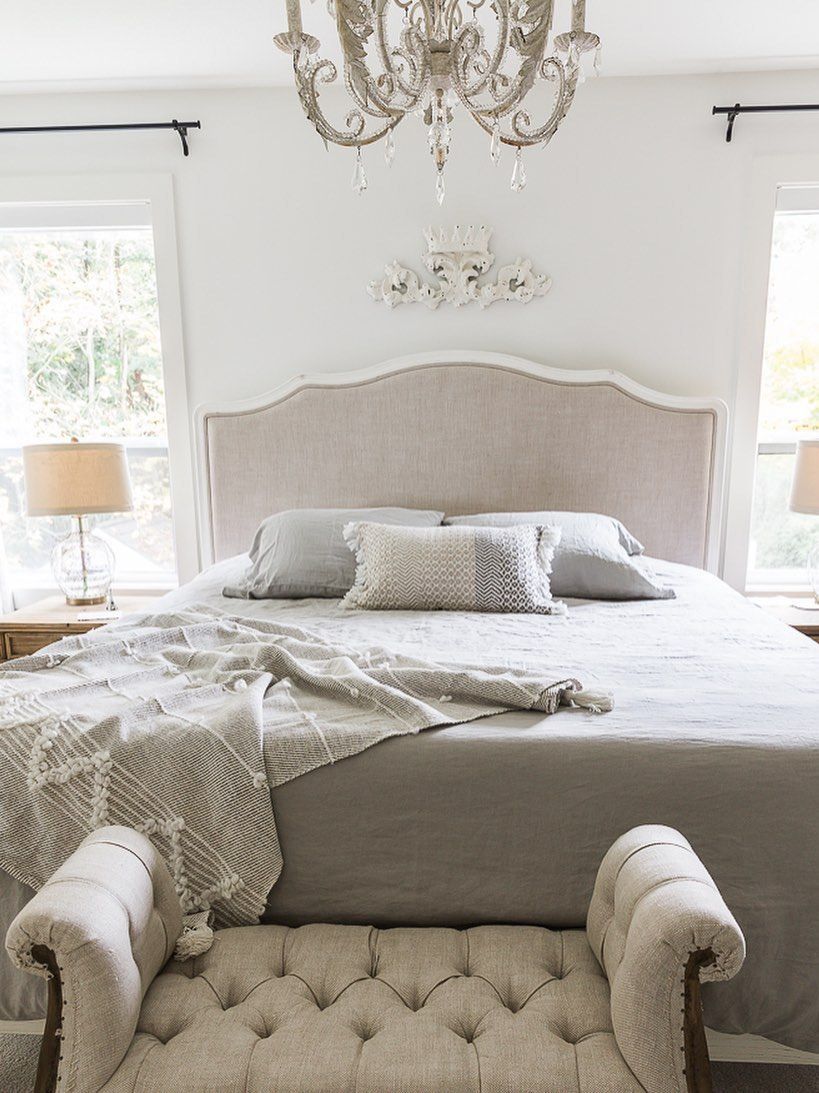 More French Country Furniture Ideas
If you love French country furniture and decorating, then don't miss our other ideas on the site!