Let's talk about the most beautiful French country fireplace mantel decor ideas. If you are lucky enough to have a French fireplace installed in your home then you're probably wondering how to decorate it. Or you might be considering installing a French style fireplace in your living room. Either way we're here to help you out with the best French country farmhouse inspired fireplace mantel decor ideas!
The French country decorating style is extremely popular nowadays. Many people across the country are looking to get that charming French farmhouse style look and their homes. The European flair combined with a relaxed rustic look is a great way to balance beauty and practicality in your home. Here are the most inspiring mantel decorating ideas in the French country style!
French Country Fireplace Mantel Decor Ideas
The fireplace is a cozy and warm part of the home. It's a great spot to gather around with your family and friends. Many people have a fireplace in their living room or bedroom.

White French Farmhouse Style
The first French fireplace has a distinctively creamy white farmhouse look to it. It has a group of white pillar candles on the mantle as well as a white framed mirror. A vintage photograph framed in an older gold frame is on the mantel as well. The front of the fireplace is blocked off with a chicken wire barrier. This French country Farmhouse living room looks very airy and bright.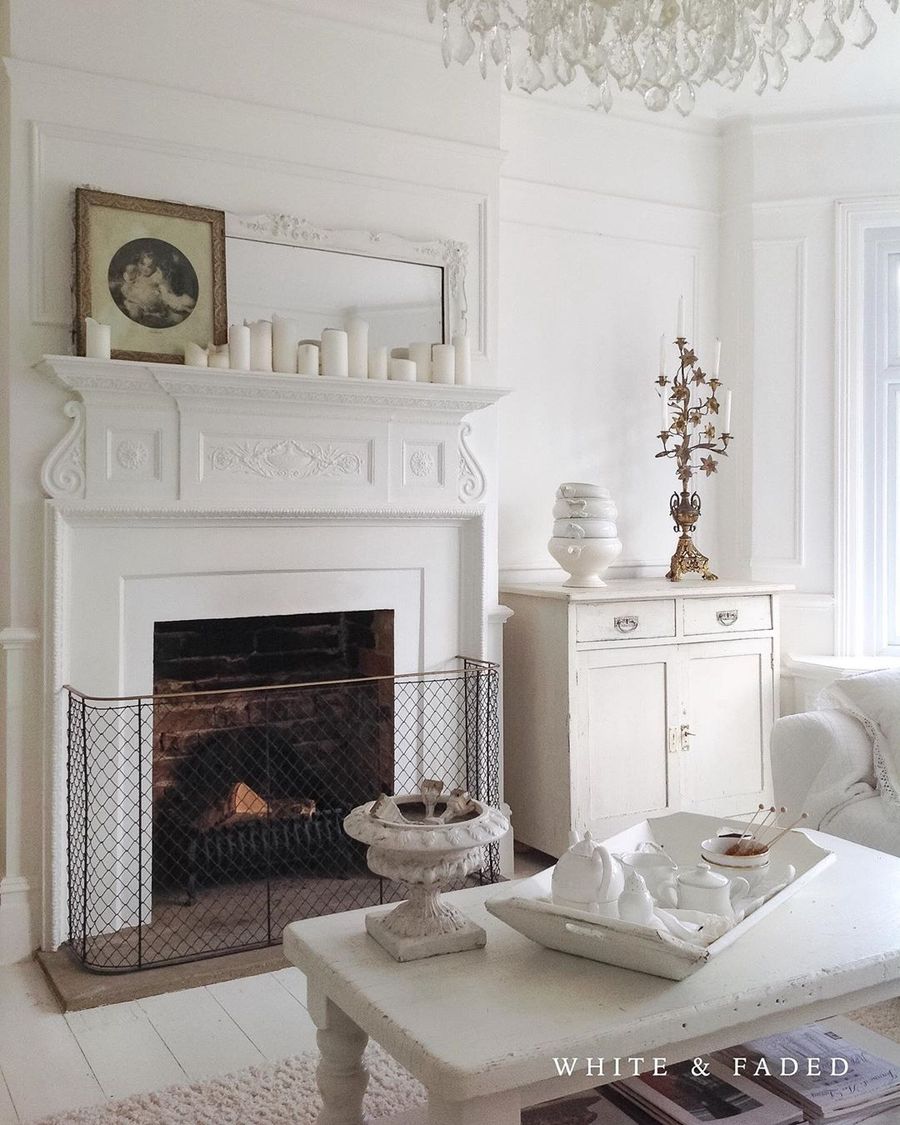 Vintage Candles
This fireplace has a very vintage look to it. A wood framed mirror sits central on the distressed white fireplace mantel. Small votive candles are lit in front of the mirror bouncing light into the room. Two tall wooden pillar candle sticks sit on either side of the mirror. A group of string lights is placed over some firewood in the middle of the fireplace. A rustic cane back Louis chair sits to the left.
Modern Farmhouse
This is a more modern version of a French country fireplace. It's much less detailed and more simplistic but it still has those charming French curves. A French market tote bag has been placed central in front of the fireplace opening. On the mantel a group of glass vases filled with flowers creates a charming feminine look. A rustic Farmhouse mirror sits central on the mantle. On either side, there are two vintage gold wall sconces.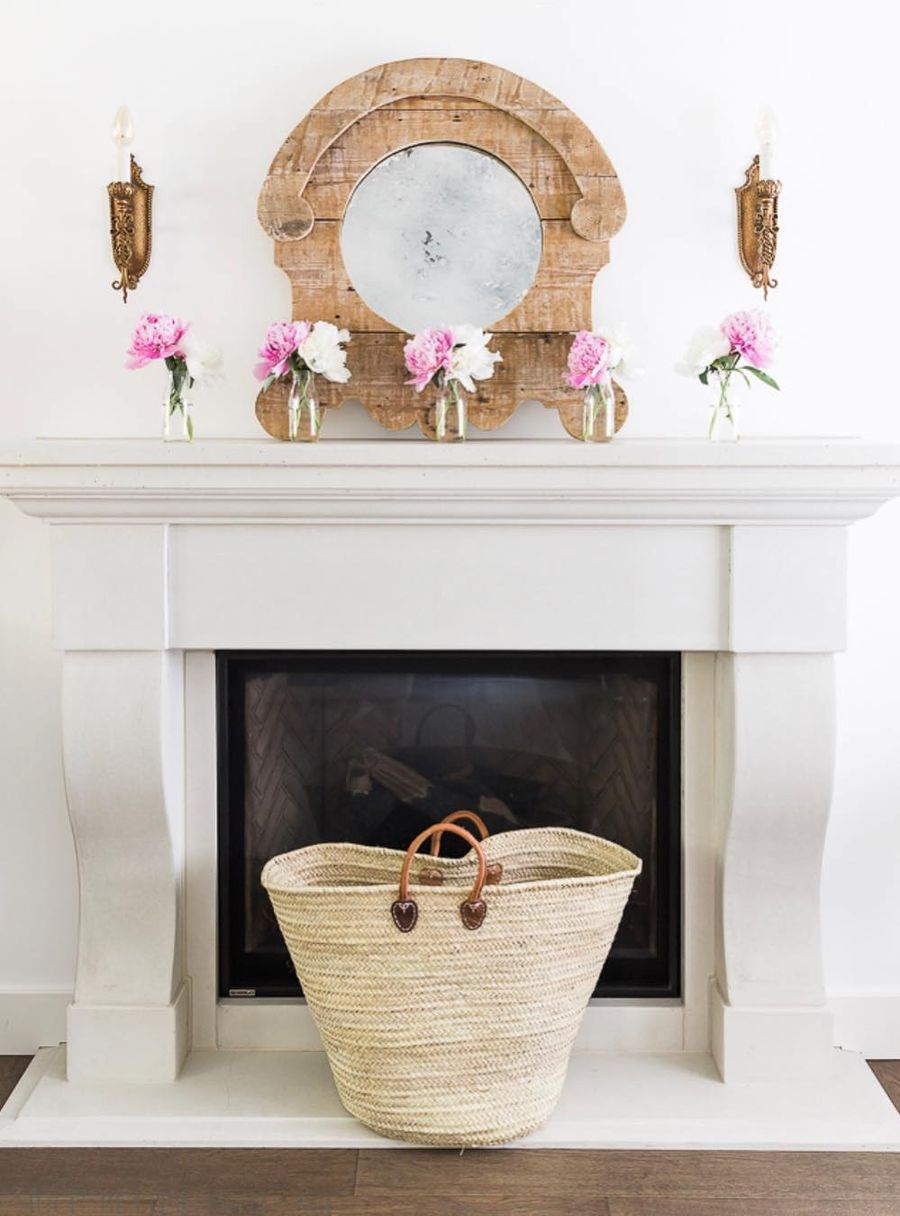 More French Country Inspiration
I hope this French country fireplace post inspired you to decorate your own fireplace mantel. if you're interested to read more about the French country decor style then please read these related articles that we published recently.
Happy curating!