No one likes doing laundry, but these Farmhouse laundry rooms might just charm you into doing one of the more mundane household tasks. From cute signs to functional baskets, there are so many ways to design and decorate the Farmhouse laundry room of your dreams. Washing clothes can be fun when you have a pretty room to do it in!
We love Farmhouse decor for its family friendly nature and rustic charm. Each of these laundry rooms exudes country decor and practicality.
Farmhouse Laundry Rooms
Take a peek at our favorite spaces below! From storage to decoration, there's a laundry room design idea here for everyone. Washing clothes and linens don't have to be boring anymore! Why not liven up your laundry room with these rustic and homey Farmhouse laundry room decorating ideas?
Jute Sorting Baskets and Plywood Top Shelf
This beautiful laundry room is decorated with small houseplants. I love how the plywood shelves were installed for extra storage space and decoration. They look like they were DIYed in a simple installation!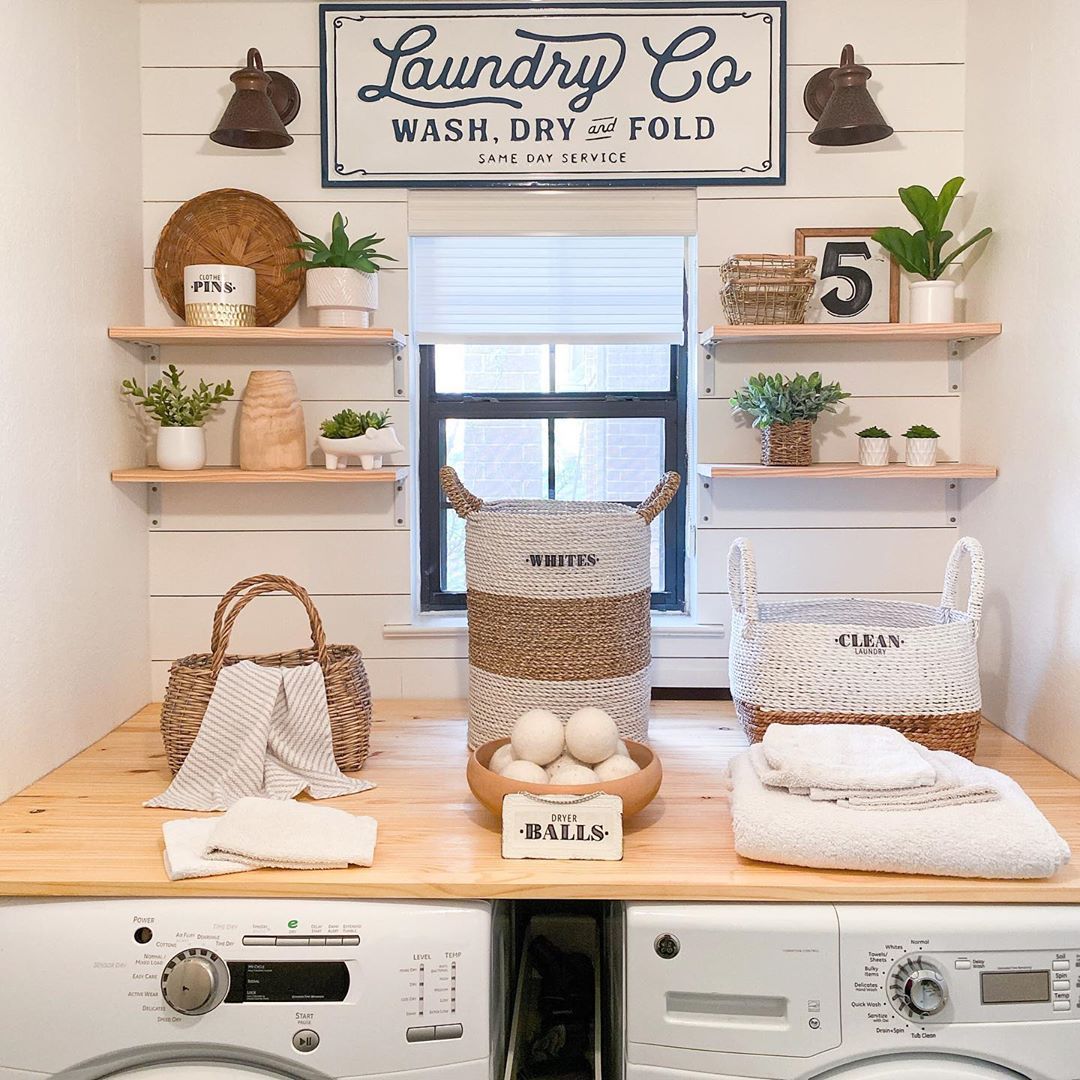 Rolling Baskets and Glass Pendant Lighting
This spacious laundry room has two vintage-style rolling laundry baskets for easily transporting clothing from the washer to the dryer.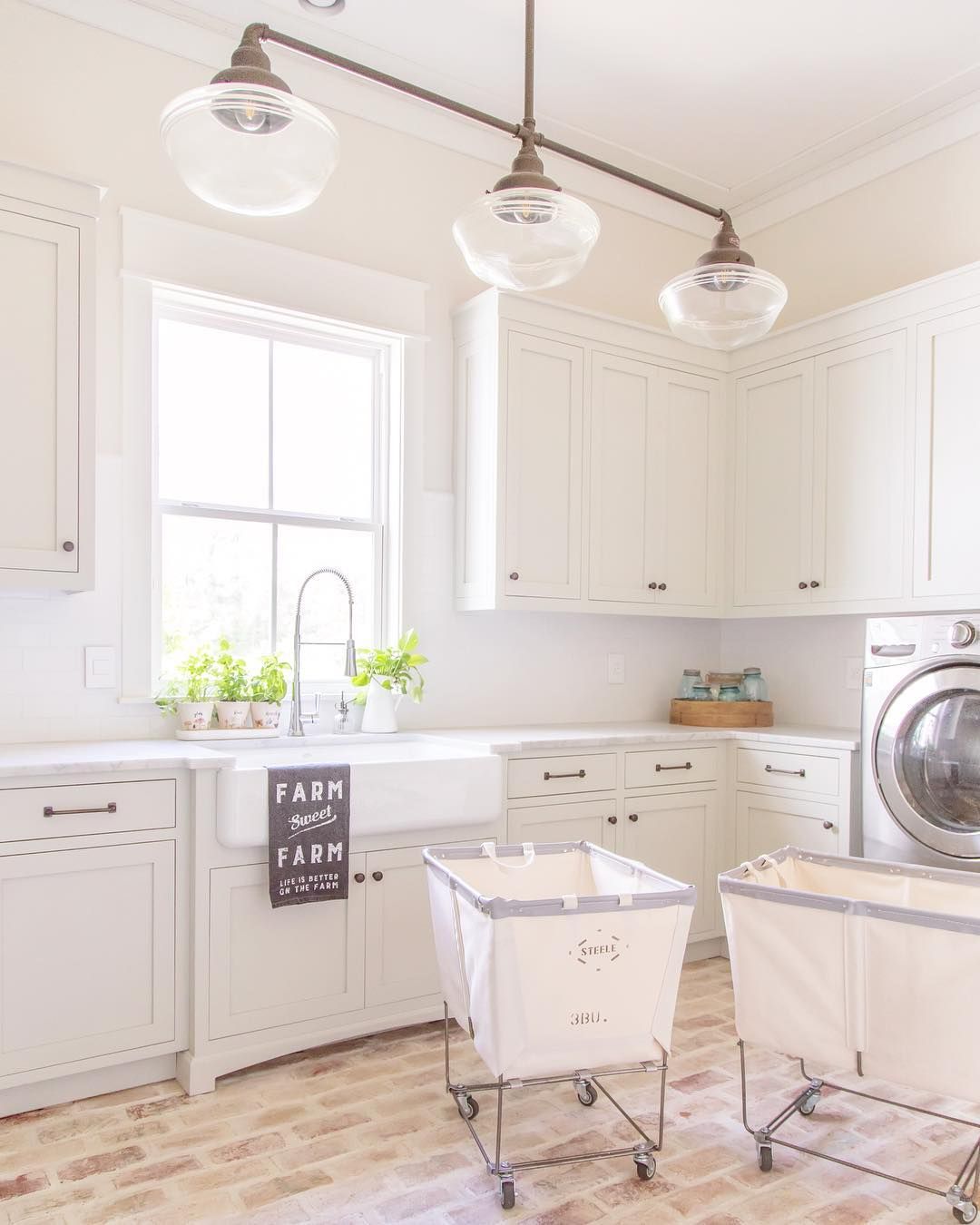 Striped Cotton Rug and Woven Baskets
I really love the striped cotton rug in this space. The sage green eucalyptus accents, house plants and Farmhouse wreath make for nice natural decorations. The jute woven baskets and "Farmhouse" painted sign are a nice touch!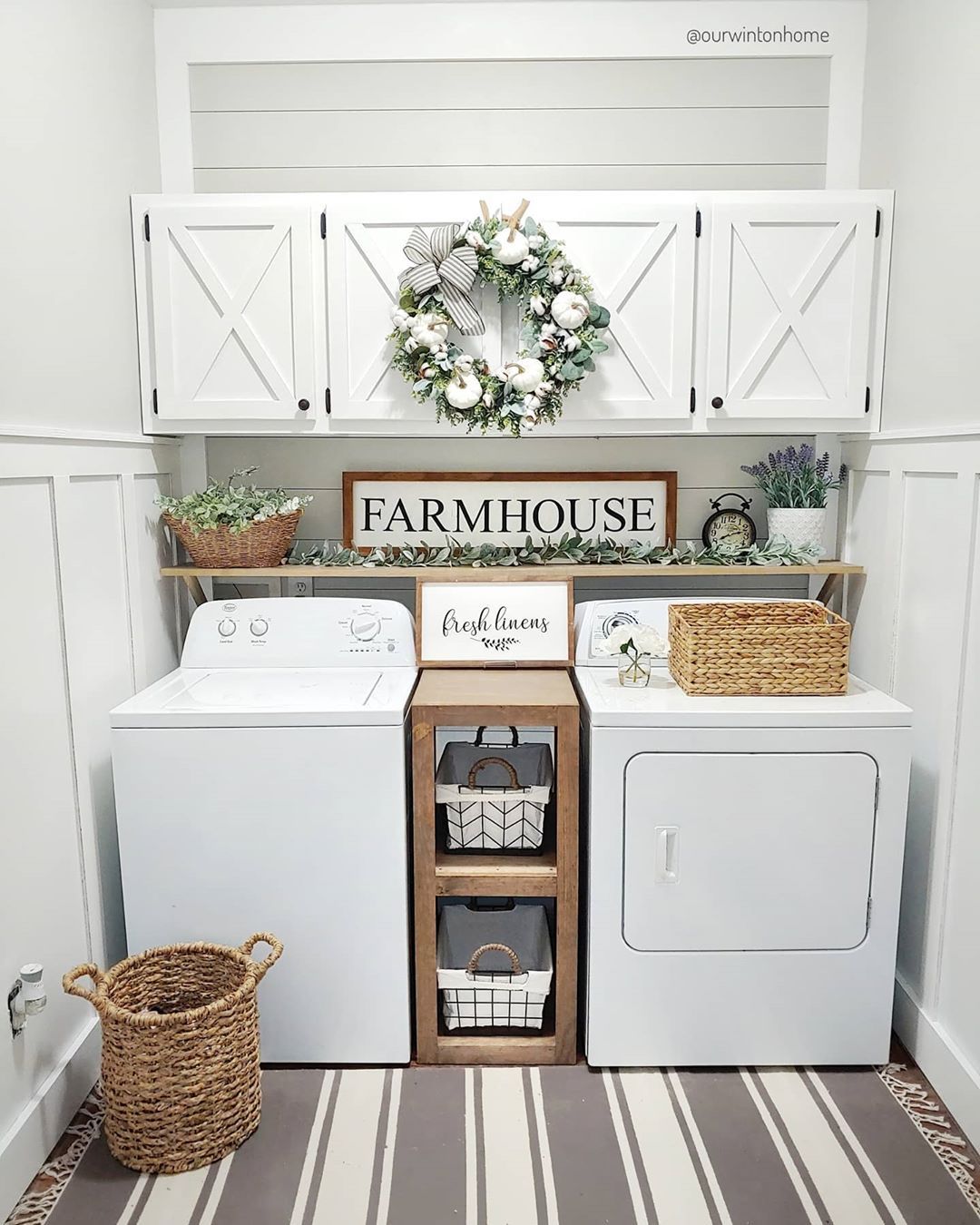 Trough Sink and Shiplap Walls
The trough sink gives this space a very industrial Farmhouse appeal. The shiplap walls are a classic Farmhouse wall decoration that works beautifully! Lastly, I really love the cute touch of the oversized clothespin wall shelves!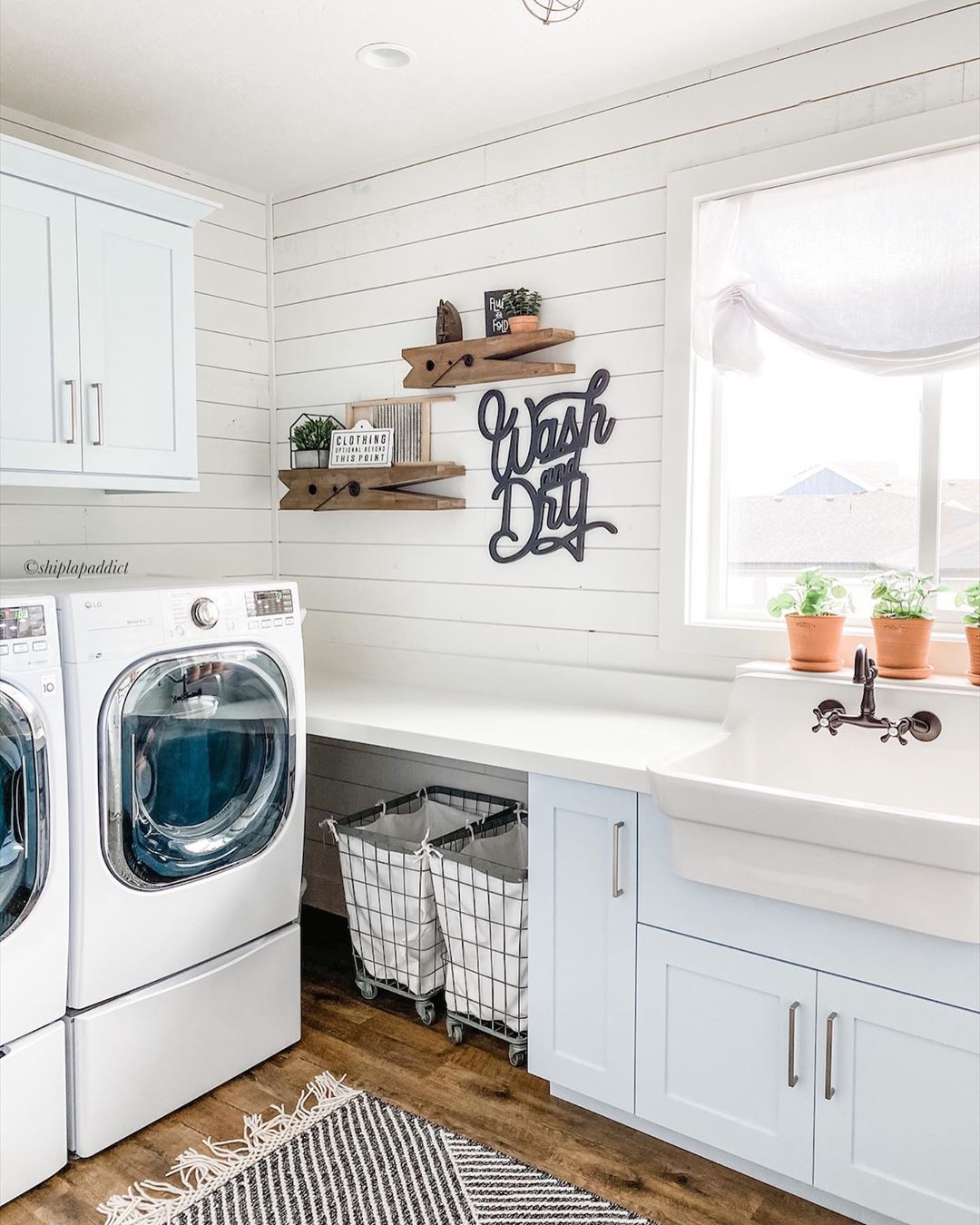 Woven Baskets and Barn Style Cabinets
I love the idea of having plenty of woven jute baskets to store your laundry products as seen here! The two laundry wall signs help to make this laundry room super cute. The barn style X cabinets are a beautiful design detail.
More Farmhouse Room Design Inspiration
I hope you enjoyed this farmhouse laundry room inspiration post! See more Farmhouse decorating ideas below:
And a few Farmhouse furniture and decoration recommendations right here: