Ready for this year's most creative fall entryway decor ideas?
The entryway of any home should welcome both guests and residents when they first walk into the house. Come fall, it's popular to switch up your decor and celebrate the autumn season.
When it comes to your foyer or entryway, there are lots of great ideas for decorating for fall. Even doing something as simple as adding a few pumpkins to your console table can go a long way in changing the atmosphere of your home.
We all want the best fall home decor ideas, so I've taken the liberty to gather up some of my favorite inspirational images for you to create the fall entry of your dreams!
Fall Entryway Decorating
If you're ready to dive into these fall entryway decor ideas, then let's get started!
Burgundy Branches
The autumn color palette takes inspiration from the changing leaves outdoors, of course. Burgundy is a beautiful fall color reminiscent of wine and mahogany wood. This modern fall entryway decor is stunning and cohesive.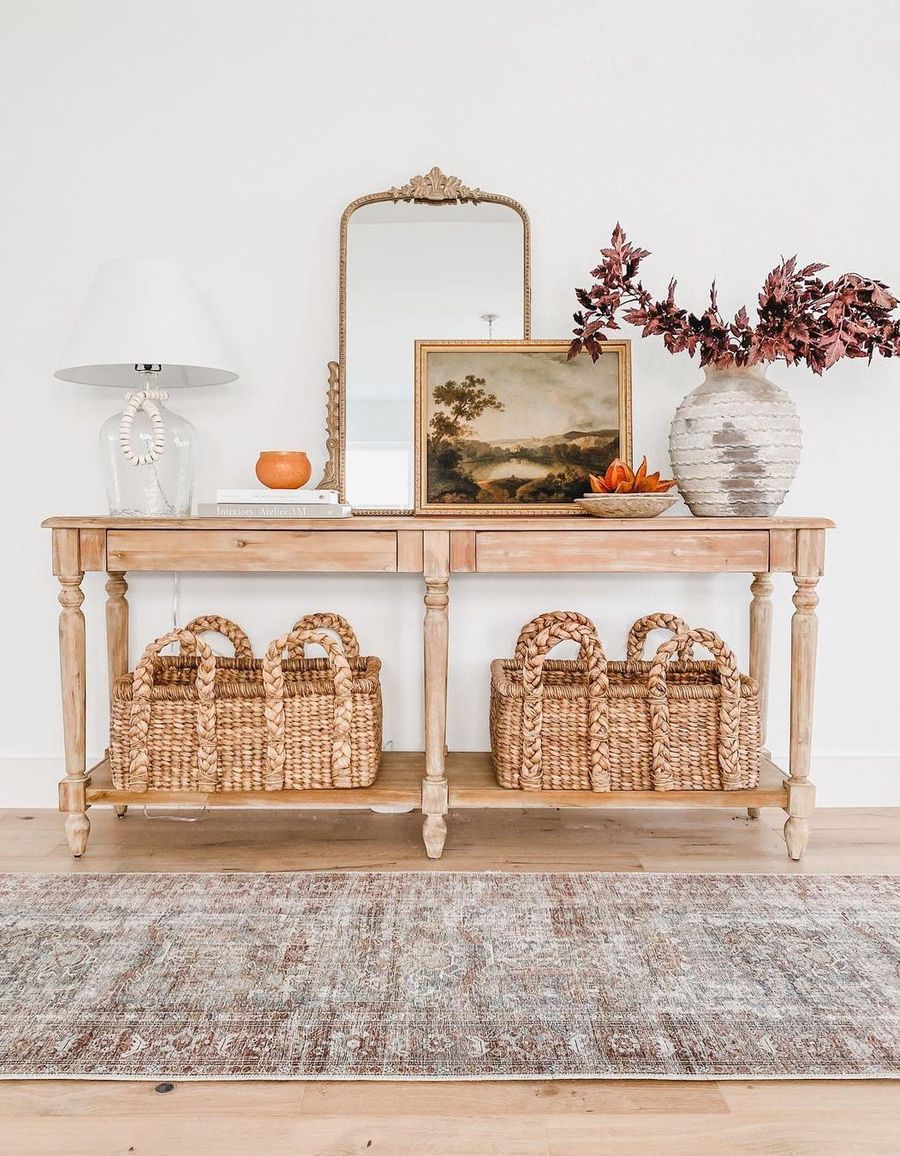 Autumn Leaf Wreath
This golden autumn wreath is perfectly placed in the center of this entry area. A wooden bench is decorated with several fall throw pillows to keep the space cozy and welcoming.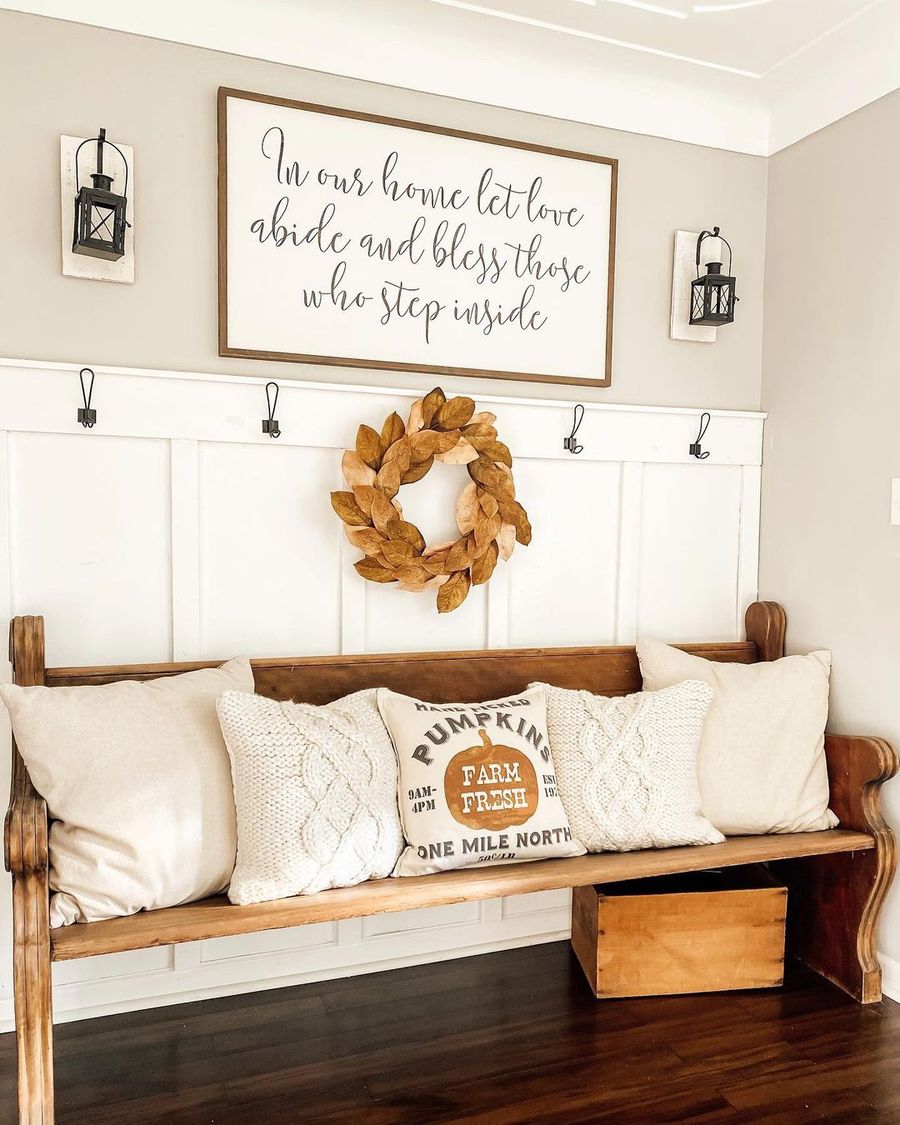 Brown Tree Branches
Gather a group of large brown tree branches and stick them in a cream vase for the perfect fall foliage entryway decoration.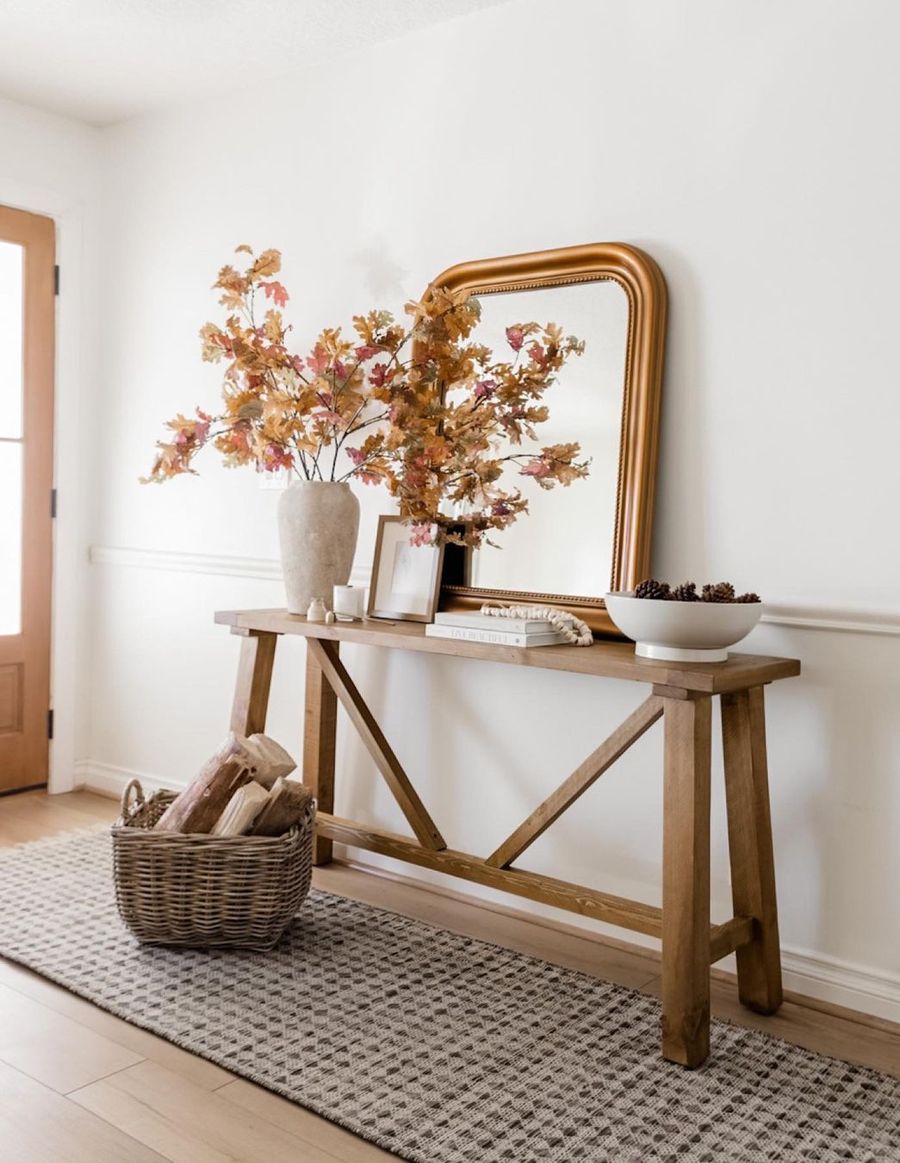 Sage Green Pumpkins
Sage green is a hot color in interior design these days.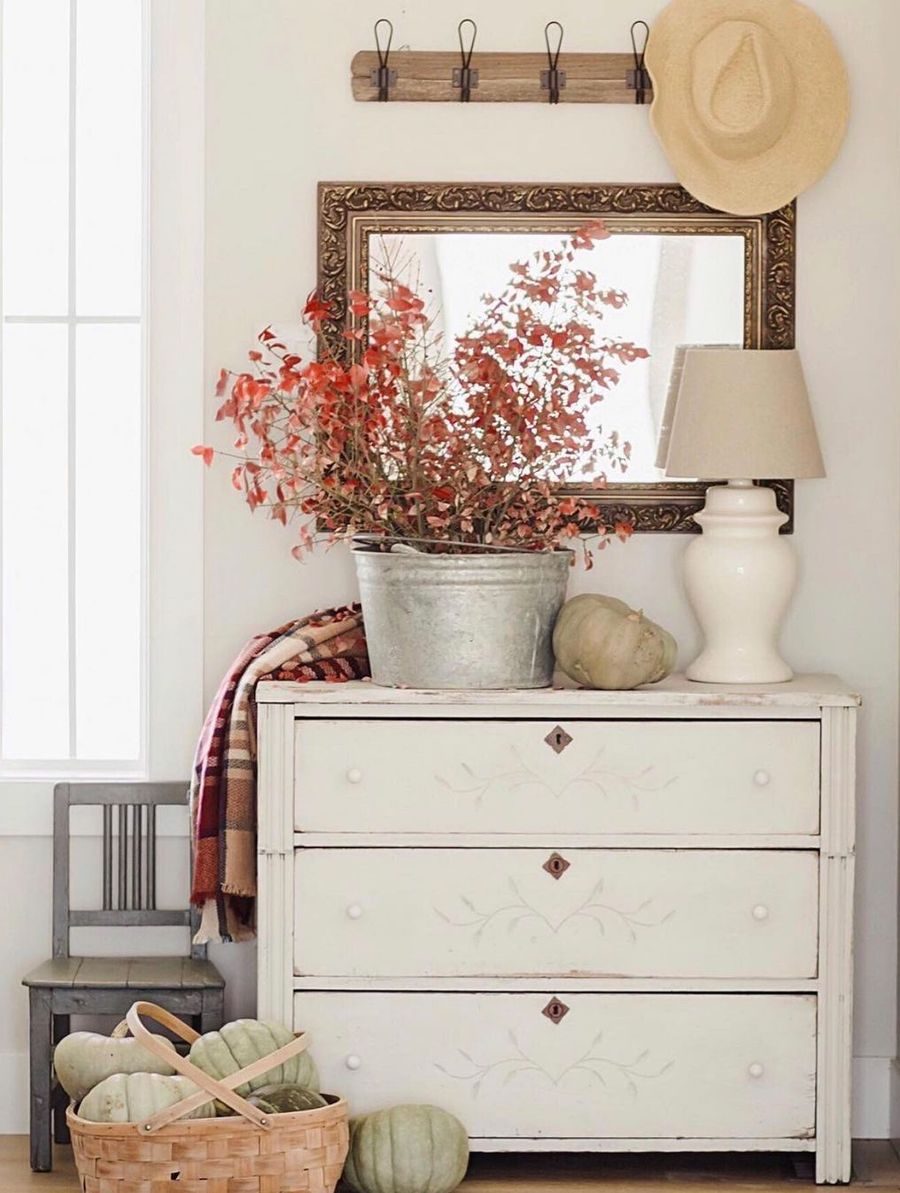 Fall Throw Pillows
A good group of fall throw pillows is a quick and easy way to decorate your entryway for fall.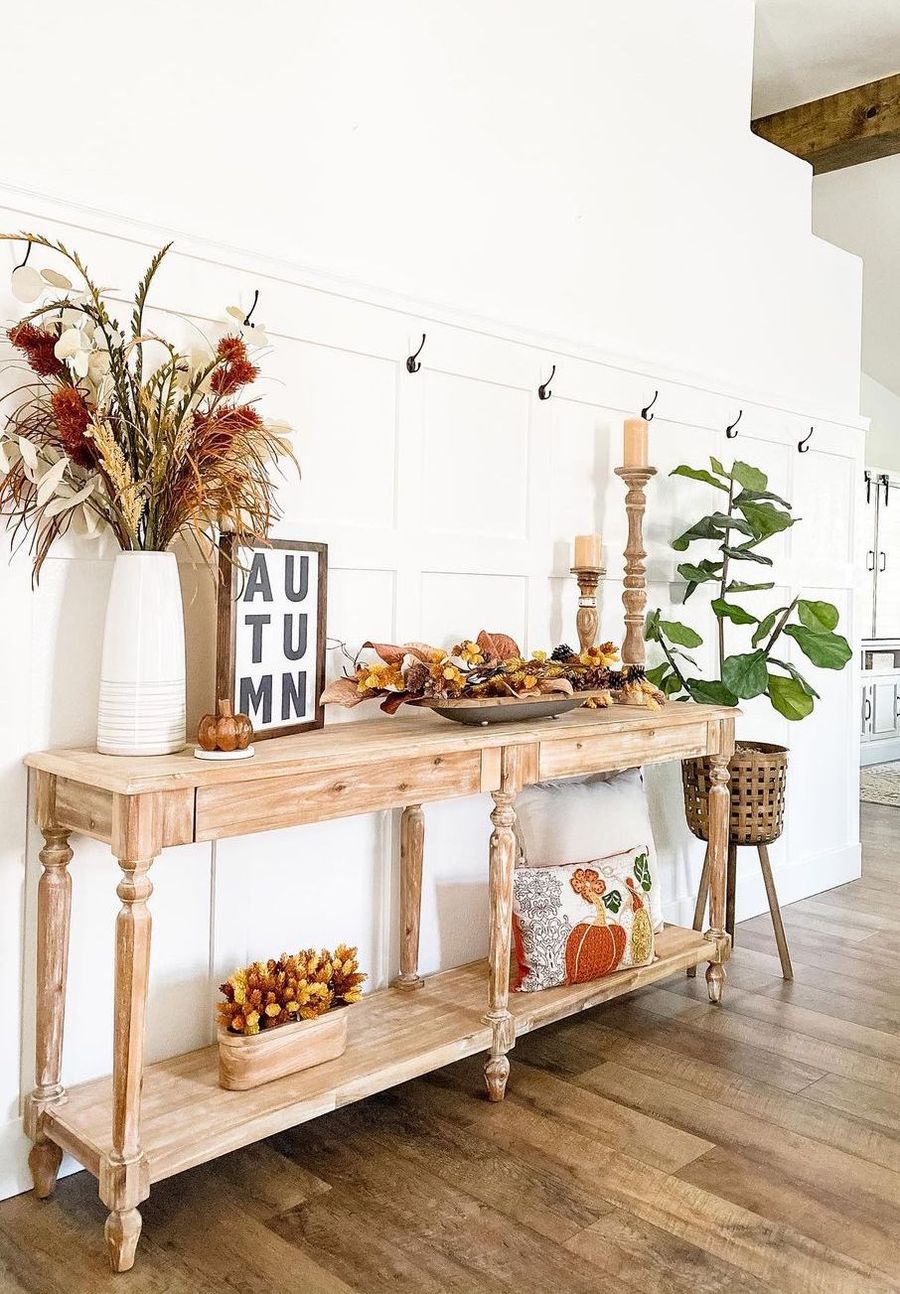 Autumn Harvest Sign
Autumn harvest is a common theme in fall decorating, so why not g for a nice farmhouse style sign in your entryway like this one?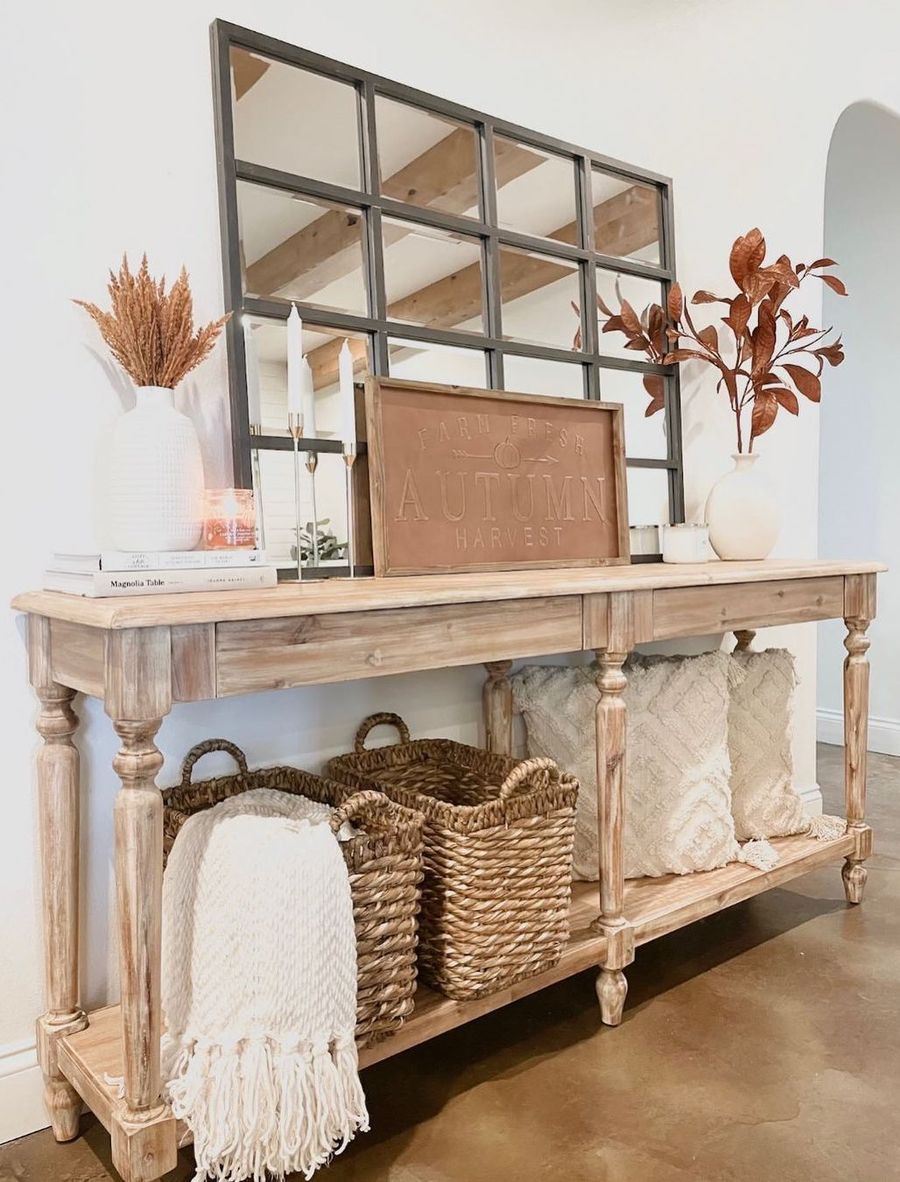 Wire Pumpkin
Fill a wire pumpkin with pine cones and leaves from outdoors to create a beautiful fall entryway centerpiece.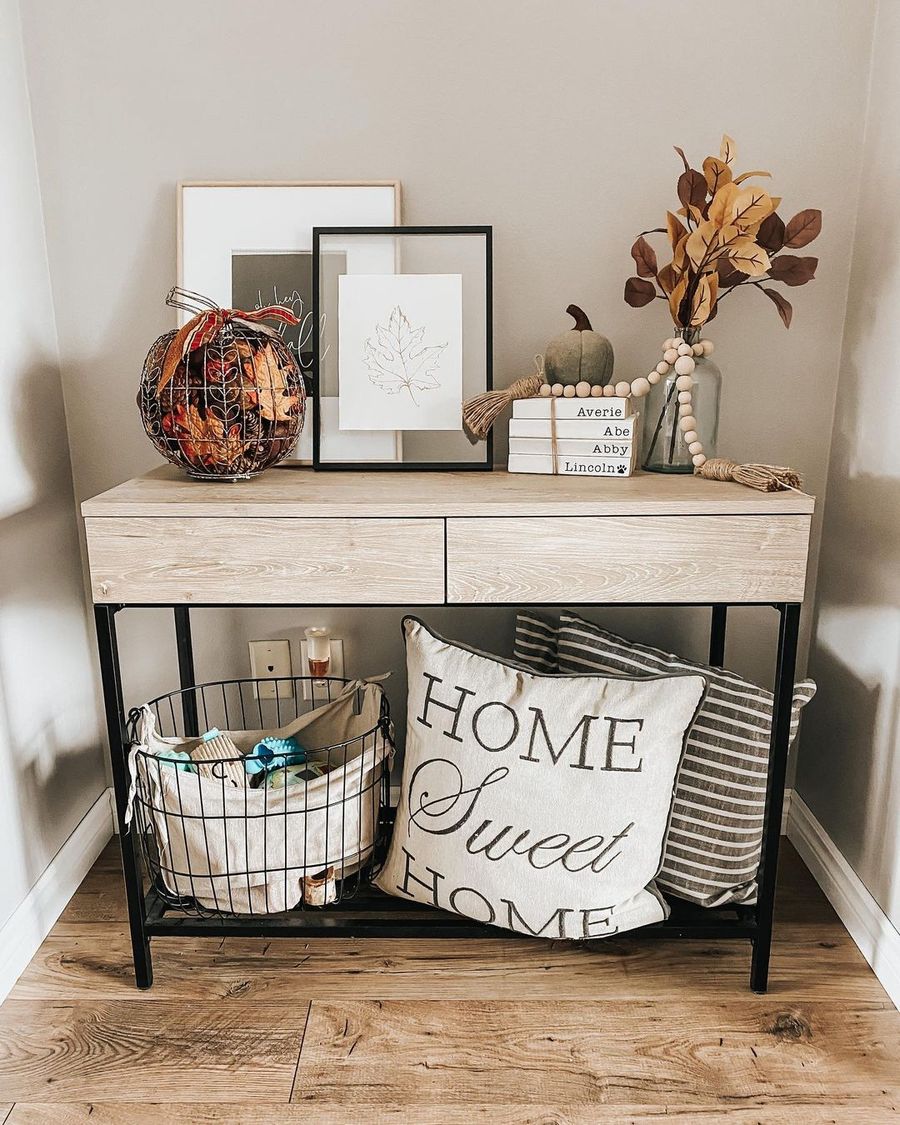 Plaid Blanket
Plaid blankets are a great fall decorating item. They can be placed just about anywhere in your entry for a nice and cozy touch.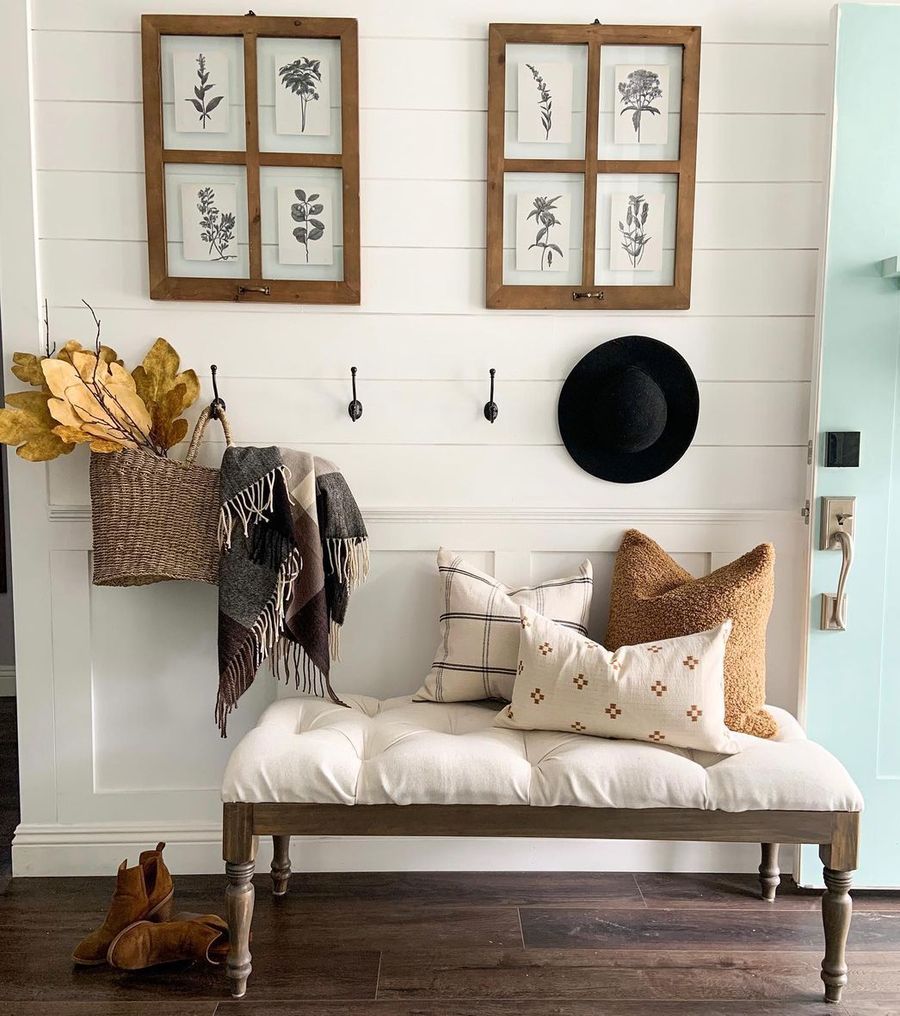 White Pumpkin Accents
Keep things airy and fresh with minimalist white pumpkin accents. This is one of my favorite fall entryway decor ideas, for sure!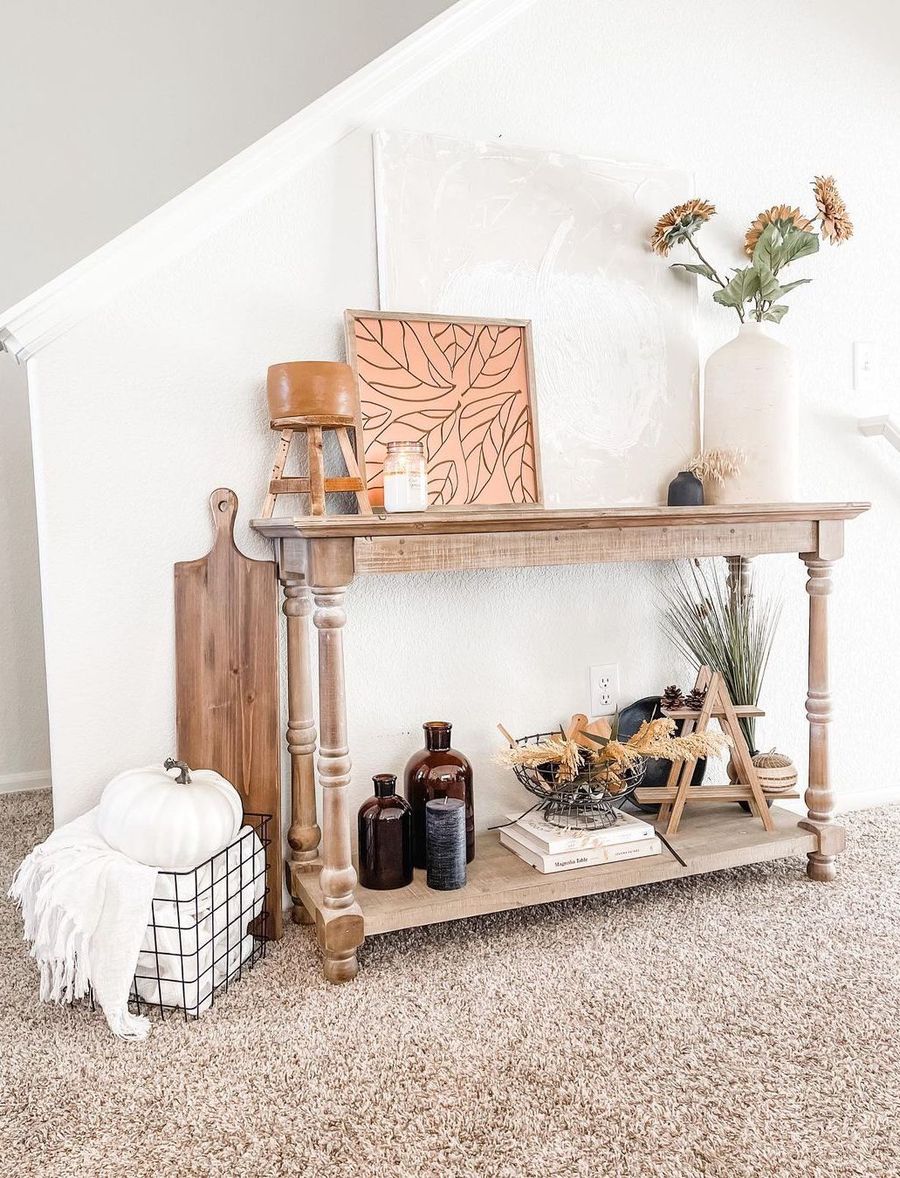 Fall Colored Decor
The muted fall colors in this entryway design create the perfect autumn atmosphere of somber tones.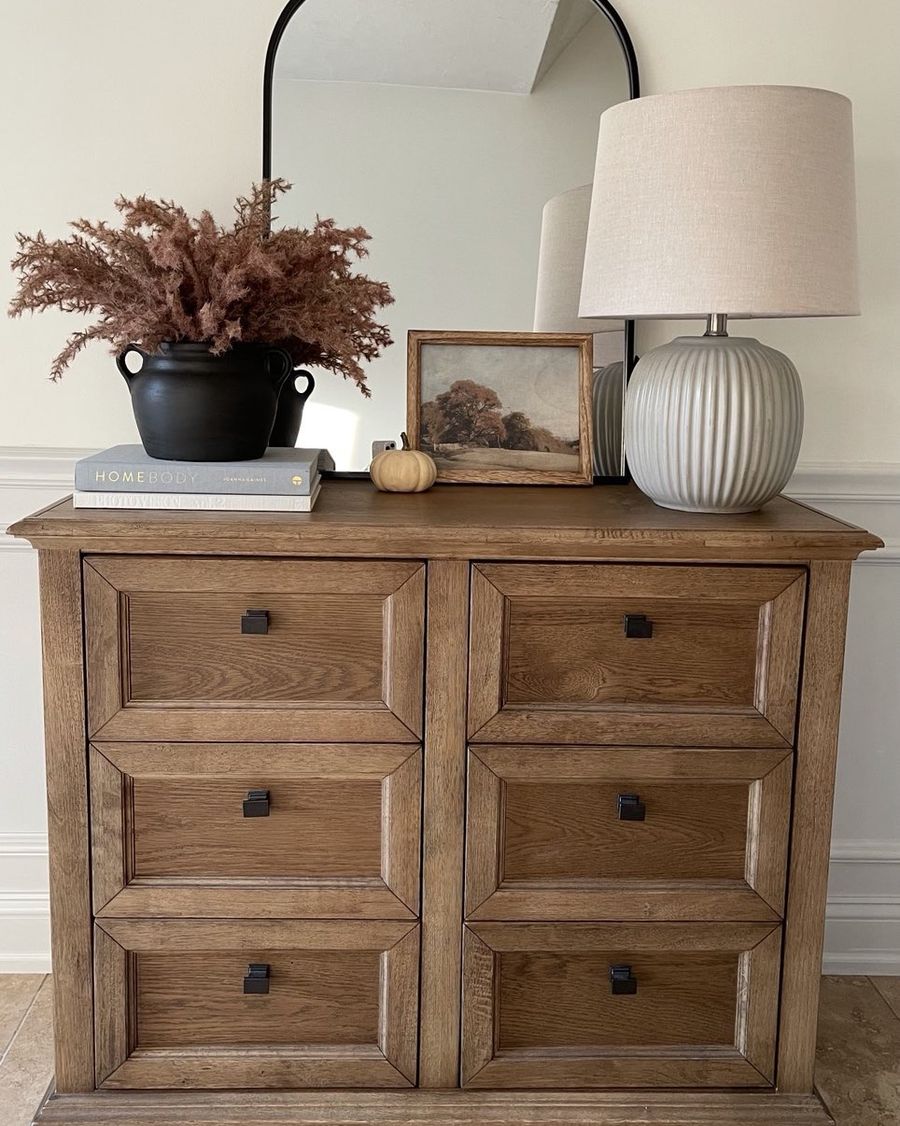 Autumn Wood Sign
Hang a wood 'Autumn' sign above your entryway bench to welcome the fall season.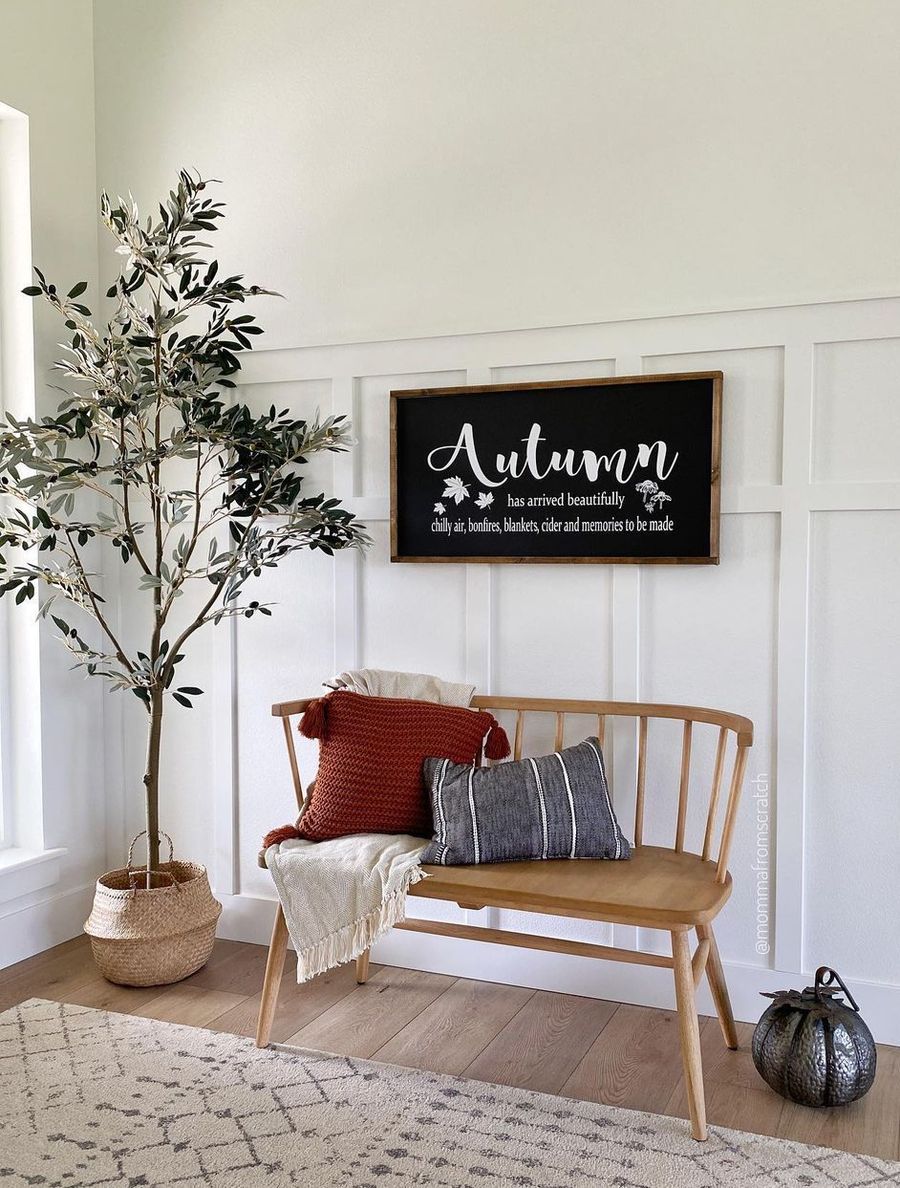 Fall Leaf Garland
Fall leaf garlands are simple and affordable for fall decorating. You can even make a DIY fall garland if you don't want to spend the money on one.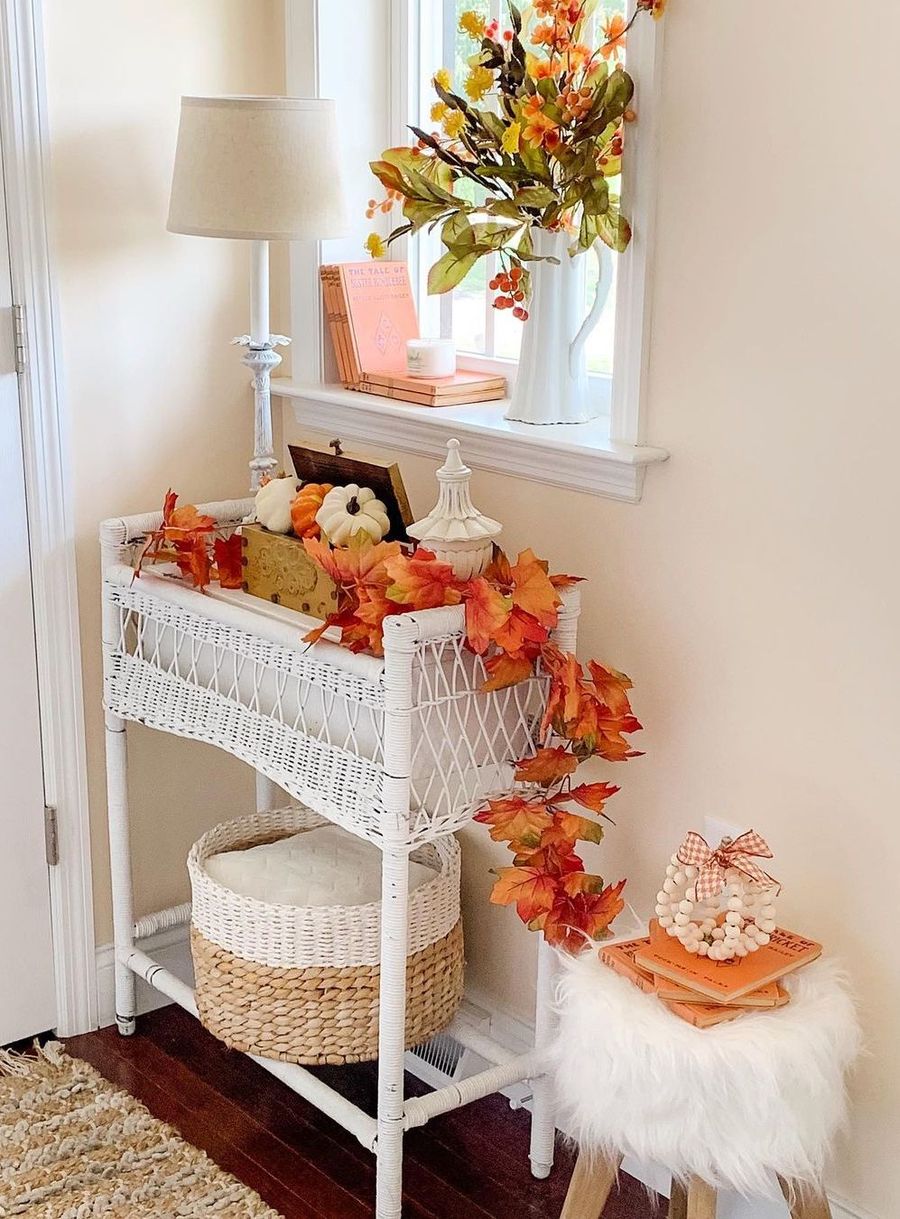 Fall Candles
Keep your entryway smelling like fall with a scented fall candle such as pumpkins, apple spice, cranberry, or amber.
image removed
Wheatgrass Bunches
Take a handful of wheatgrass to use as decoration this fall.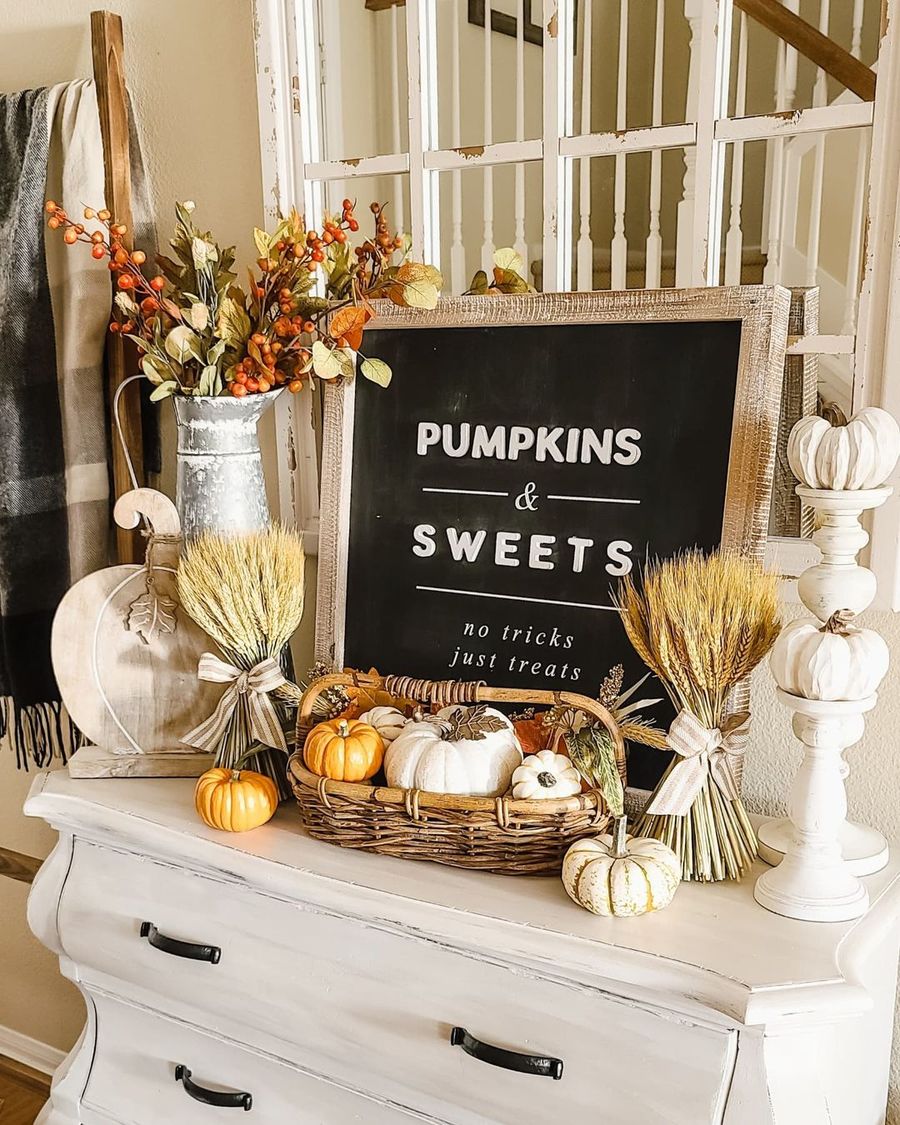 Stacked Pumpkins
Stack three pumpkins on top of each other to create a festive fall decoration.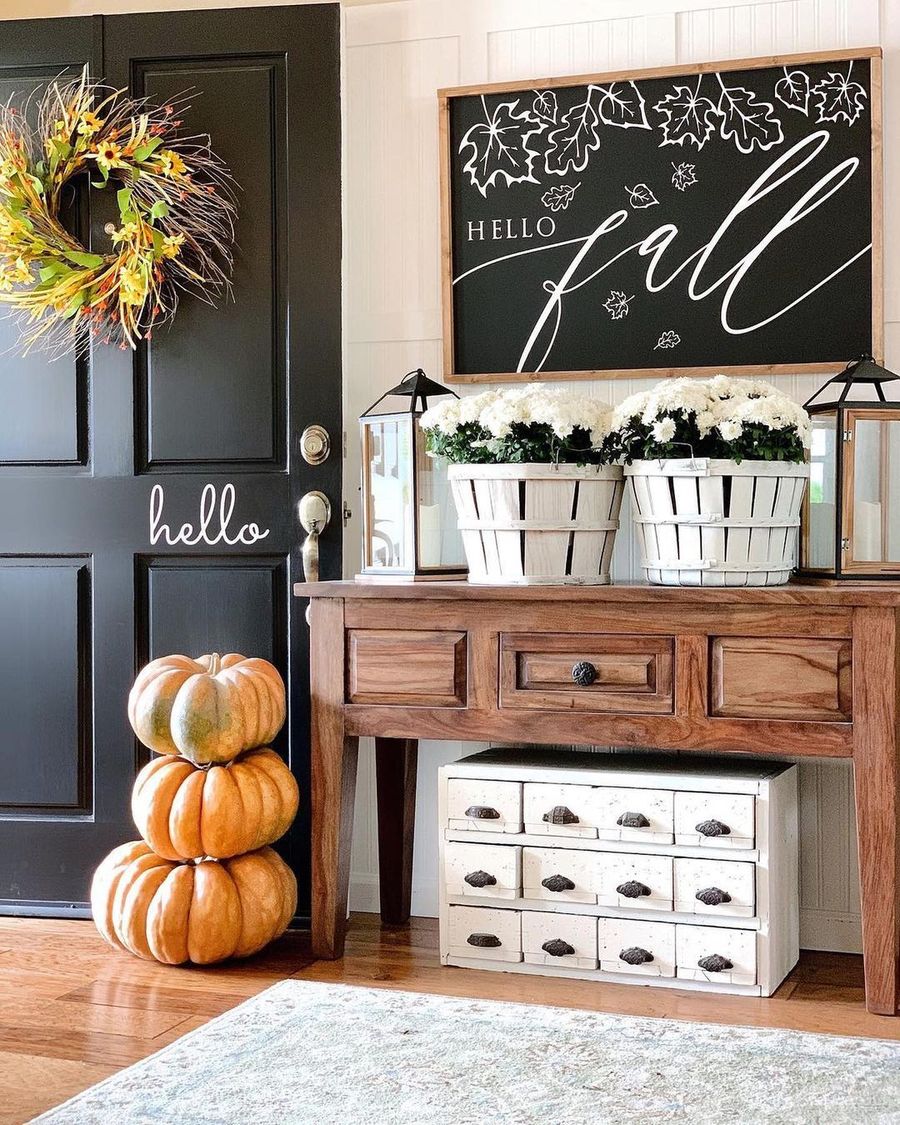 Farmer's Market Pumpkins Tote Bag
A simple way to decorate for fall is to buy a Farmer's Market Pumpkins tote bag and hang it on your wall hooks.
'Hello Fall' Wood Sign
A large wood pallet 'Hello Fall' sign makes a bold statement against this entryway wall.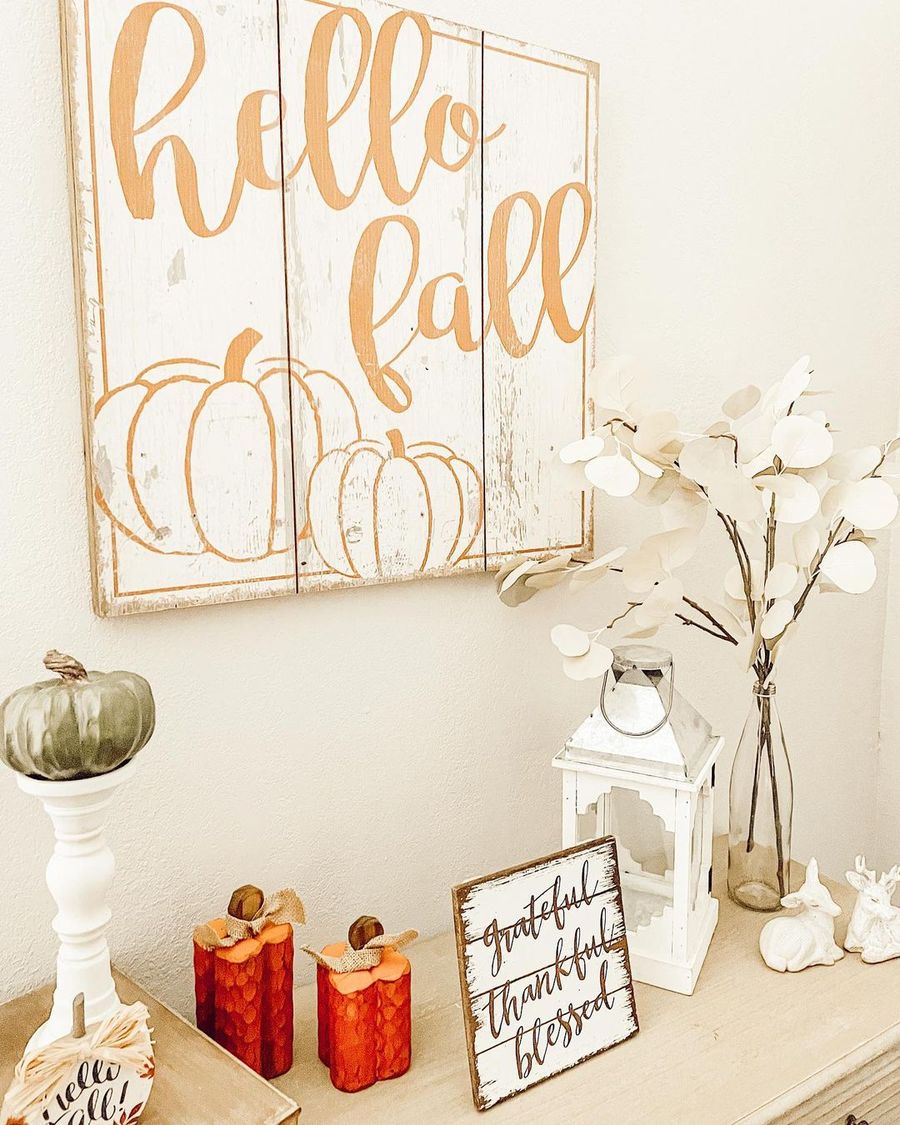 Velvet Pumpkin Accents
Velvet pumpkins are a glamorous way to decorate for autumn.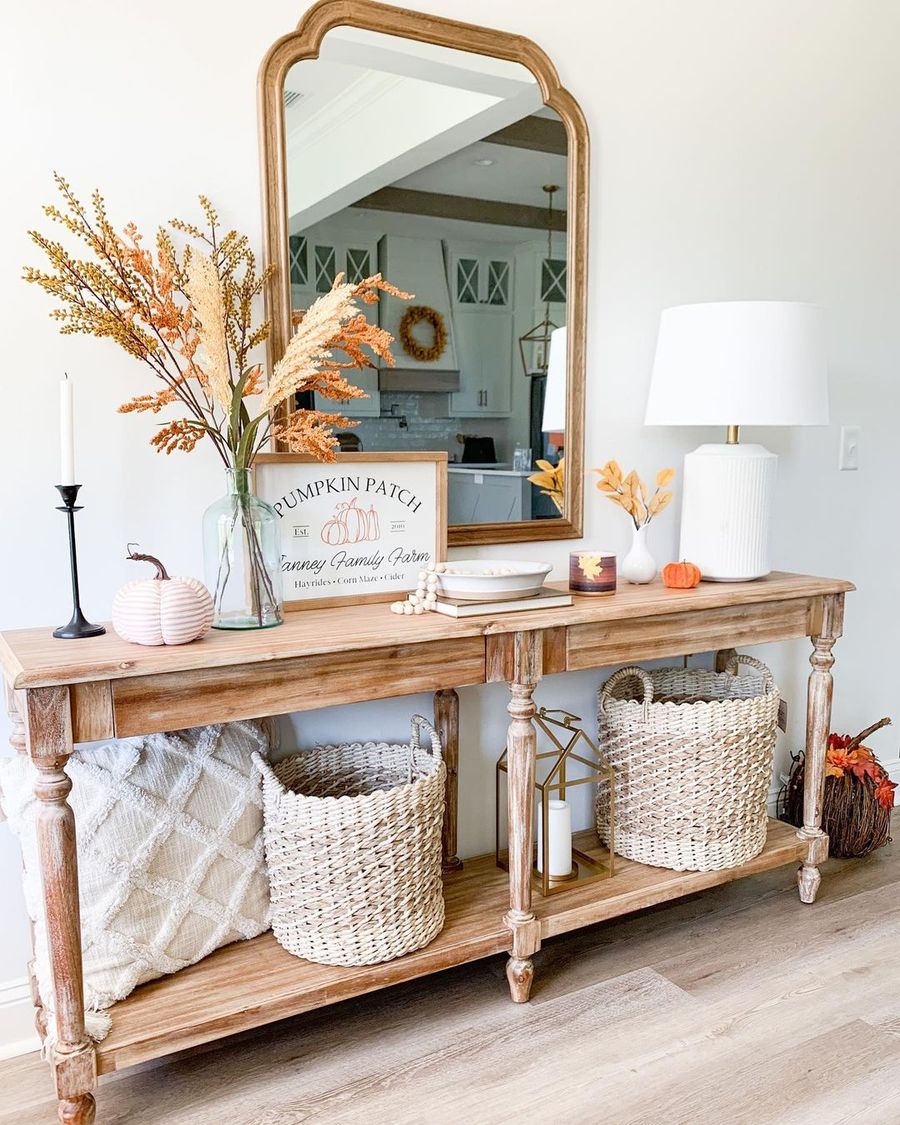 Amber Vases
Amber vases are always a beautiful choice for fall, and they can even be used year-round.
Orange Throw Blankets
You can't forget to include a good shade of orange when decorating for fall! Go with a bold orange throw blanket to keep warm during the chilly autumn days.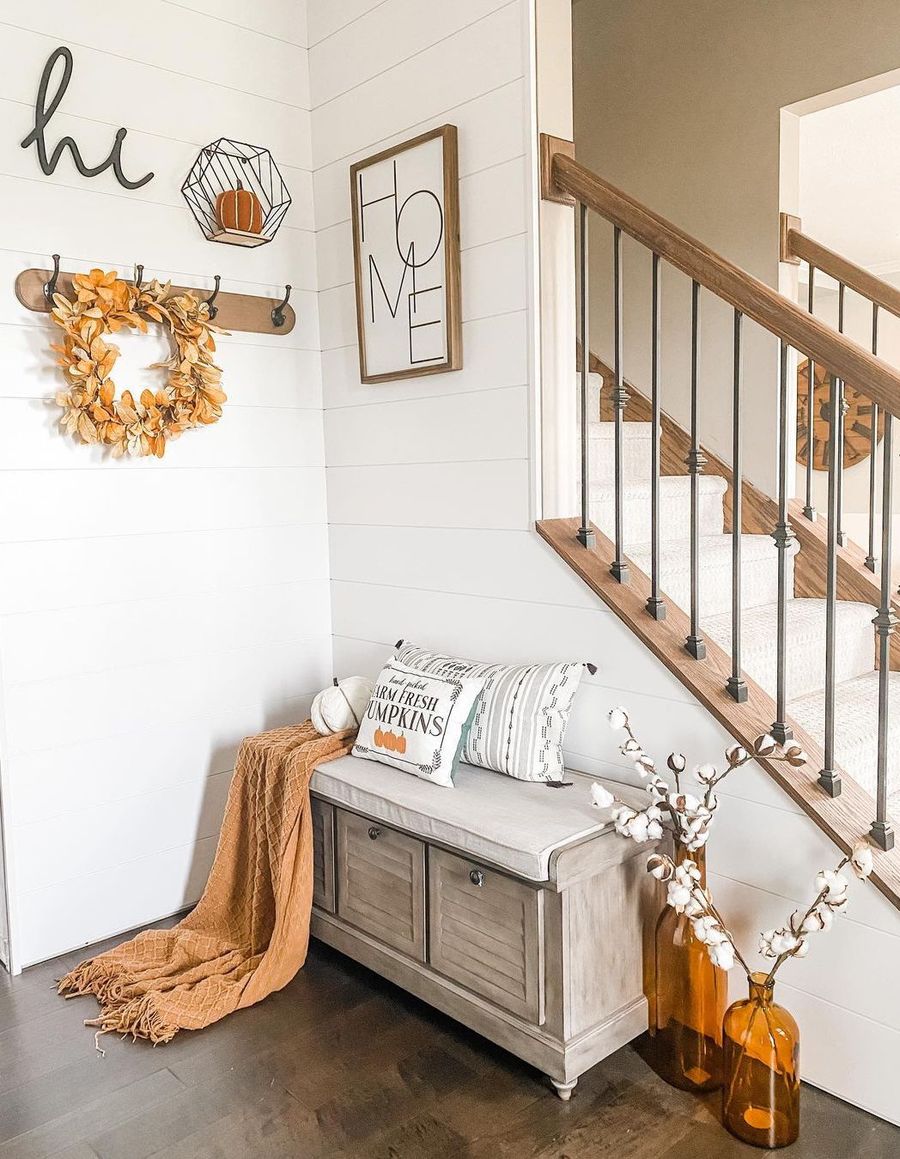 Symmetrical Fall Decor
When in doubt, one of the easiest ways to decorate for fall is to create a symmetrical arrangement of fall decorations on your console table!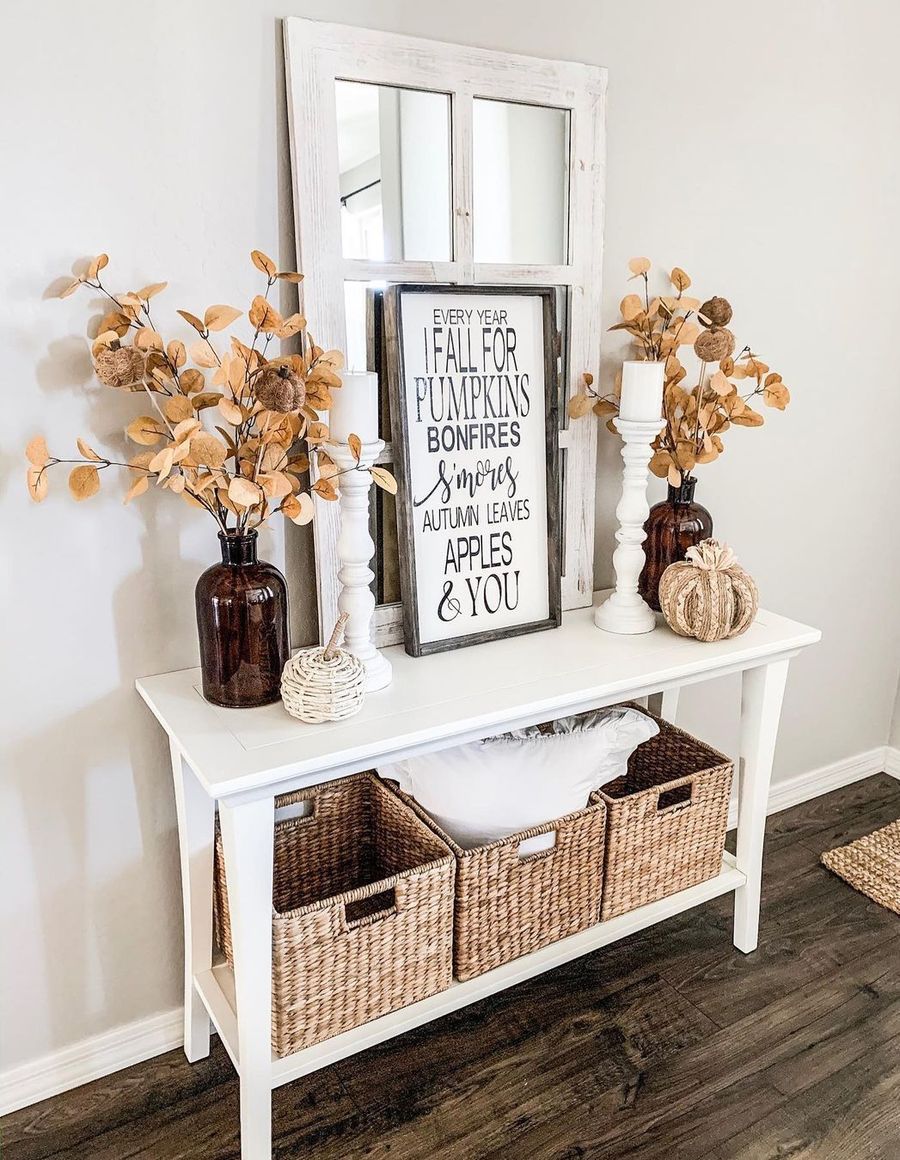 More Fall Decor Ideas
Want even more fall decor ideas? Keep reading these related fall home decor ideas: